The dust has settled on the blockbuster IndyCar silly season move in which Juncos Hollinger Racing dropped ex-Ferrari Formula 1 junior Callum Ilott for 2024 to make way for Romain Grosjean.
It's already such a multi-faceted story, from Grosjean's initial strong adaptation to IndyCar and then his struggles once he got to Andretti, to Ilott's deteriorating relationship with Juncos and him ending up without a seat despite strong performances, and what's next for Grosjean in a smaller team with fewer resources as he fights for that elusive victory.
How does Grosjean feel about how his relationship with Juncos might work, what will happen if he gets social media abuse from the team's fans, how he might work with a car potentially not suited to his style and what can we expect in terms of results from this new relationship?
The Race and other media outlets got the chance to pose these questions to Grosjean shortly after the confirmation of his joining a new home.
AN EXPLOSIVE RELATIONSHIP?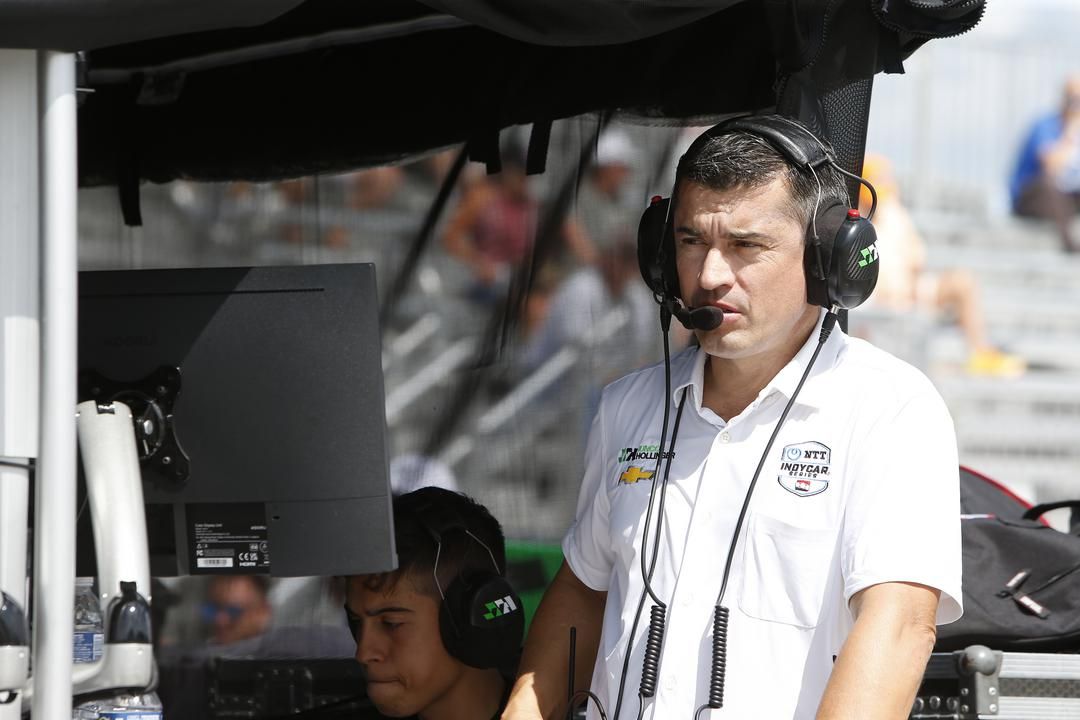 The culture at Juncos Hollinger under founder Ricardo Juncos has been examined under a microscope in light of the events this year.
Ilott having to demand to have his car changed for the Indianapolis 500 when his original vehicle was ill-handling, the revolving door of personnel in and out over the year and the social media abuse Ilott received when in on-track incidents with team-mate Agustin Canapino all attracted attention.
Now throw Grosjean into the mix. He has been regularly pictured remonstrating towards his Andretti crew - something team owner Michael Andretti criticised Grosjean for in August - over the course of his time there, and you get quite the recipe for a team dynamic.
Grosjean's aware of this topic, and said as much, when he was asked how an "explosion" in the relationship could be avoided.
"Well, I try to avoid explosions as much as I can," Grosjean said, smiling.
"We'll see. I think time will tell. I'm aware of all of those questions, that's a big talking point right now. We may be surprisingly good, we may be surprisingly bad.
"I'll do my best on my end for sure. I'll try to improve. I think you can always improve in life. Thank God, I'm not perfect.
"I also feel like it could be a different atmosphere and feeling, ongoing relationship with Juncos. So far I've really enjoyed the time I spent with Ricardo. I got lucky to spend quite a bit of time with him in Austin during the Formula 1 weekend, which was nice.
"We're aware of that potential situation, so we'll do our best on each end."
While Juncos is a determined and strong-willed team owner who is relatively ruthless in setting out his ambitions and how he wants things done, his team probably doesn't deserve this level of micro-inspection.
It's not perfect, but it shouldn't be condemned for a few isolated incidents either. At least the ones we know about.
Grosjean's the same. His aggression and frustration on the radio may be tough to deal with, but for every Andretti staff member he has upset, you can guarantee there's another that loves working with him and is sorry to see him leave. Especially away from the pitlane and track, most people enjoy spending time with Grosjean.
At the moment, we're adding two plus two, with no idea whether this relationship is going to add up to four, or 15. Like Grosjean says, we'll have to wait and see.
It's admirable Grosjean mentions this being a talking point and hasn't tried to skirt around any of the potential issues here.
Perhaps that means he's going in with a level of understanding and willingess to give and take, avoiding any potential flare-ups? And the same for Juncos?
THE CAR MIGHT UNDERSTEER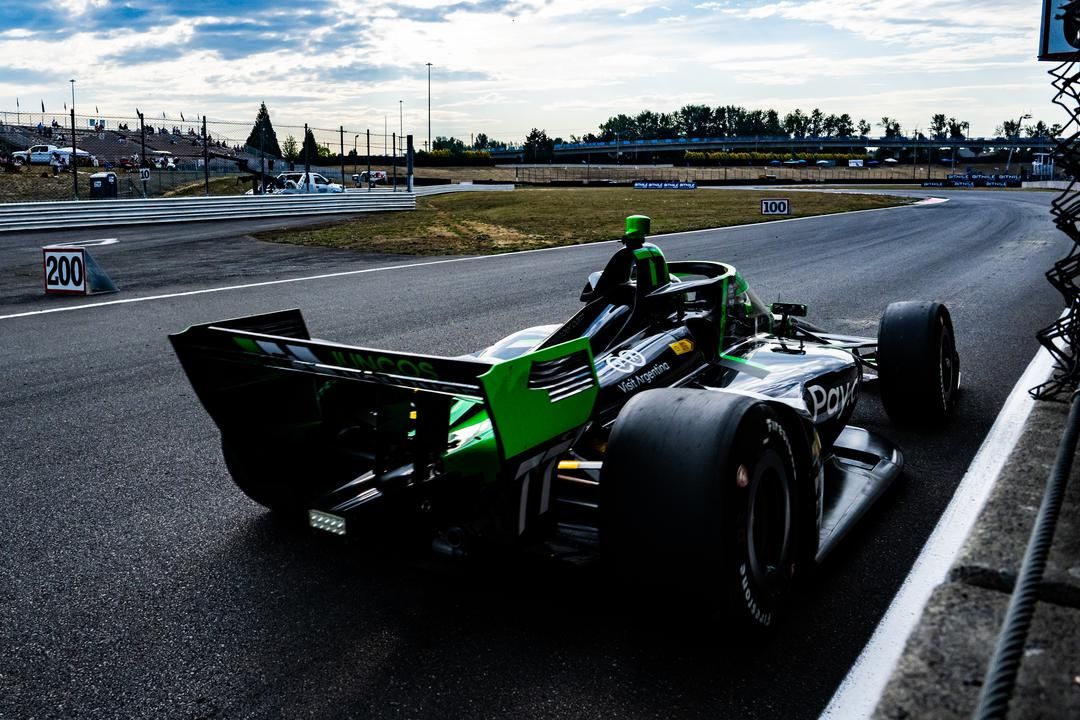 Juncos had a car with a tendency to understeer last year, especially on street circuits, which was brought about by improving rear grip with damper development last off-season.
It worked hard to reduce that understeer and also it has an off-season now to go about working on developments to improve further. So come St Pete in 2024, this might not be an issue.
But we know from past experience that Grosjean really struggles to get the maximum out of a car that's understeering, so what does he make of that possibility and what are his expectations for results factoring that in?
"I don't know, It's very difficult to judge, very difficult to know," Grosjean replies when asked about this by The Race.
"I joined Dale Coyne in '21, and the car suited my driving style straight away, I did really well. It took a little bit longer over the last two seasons, but I think I've got a better understanding of the car now.
"Saying that, everyone is in the same boat. That may change the car quite a lot. We may have to restart from a very fresh baseline, especially for the teams that are not on track these days. We don't have any idea what it's going to do and what's going to happen.
"I'm ready to tackle that.
"We've got the simulator. I'm excited to discover the Chevrolet simulator and see how we can work.
"Saying that, I also want to thank Honda HPD for the last three seasons. I had an amazing time with them.
"I think the quick adaptation to 2021 was a big part due to them and the simulator and getting me up to speed in IndyCar."
THE POTENTIAL FOR SOCIAL MEDIA SPATS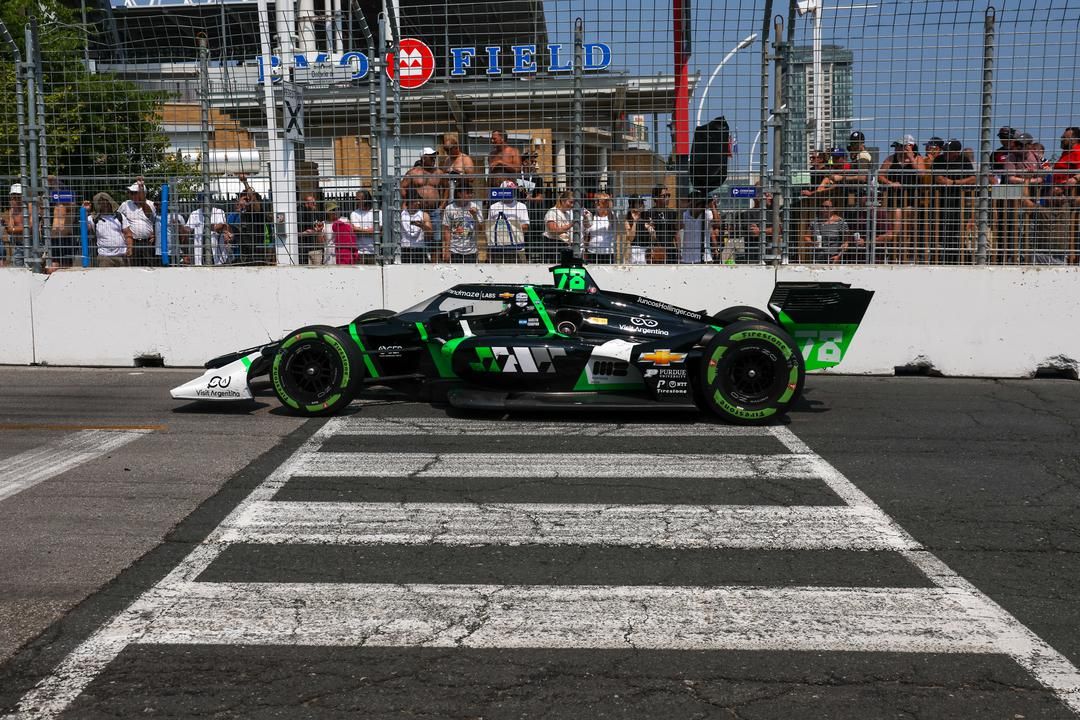 Part of the intrigue over the off-track marriage of Juncos and Grosjean is the spanner-in-the-works that is a very passionate fanbase, largely driven by Canapino's popularity, in his native Argentina particularly.
After two incidents this year where Ilott was blamed for impacting Canapino's race, Ilott received vitriol and even death threats from a range of accounts. It's something neither team nor Ilott was probably prepared for and certainly put a strain on their relationship.
It's a fine line for Grosjean to tread. On one hand, he has over a million followers on various social media platforms and this move gives him access to Juncos's legion too, with Canapino himself producing 400,000+ Instagram followers.
Coupled with the strategic partnership the team has recently signed with McLaren that has Pato O'Ward, another massive driver in the Spanish-speaking community, and the media opportunities for this team are endless.
The downside is that if Grosjean does something to Juncos or Canapino the fanbase doesn't like, history tells us they will make life pretty unpleasant for Grosjean.
The Race put this tightrope to Grosjean and asked if there was any fear about stepping into this environment, or did the upsides outweigh the potential downsides?
"I'm excited about the opportunity to grow our fanbase, both to Juncos Hollinger and myself," said Grosjean.
"I'm excited to discover a new culture, Argentinian. I'm starting to learn Spanish just because I wanted to do it anyway in Miami, but also now there's even more reason to do it.
"If you go on my social media, you can see that I'm hater resistant [written in his Twitter bio]. It is what it is.
"Some people don't like me. Fine by me. I think you lose time coming on my social if you don't like me anyway.
"Hopefully everything goes well, but I'm aware of what happened with Callum. It wasn't ideal. I felt for him. If it happens to me, yeah, I just don't go on social, keep doing my stuff."
Grosjean added he's been working on Duo Lingo to learn Spanish, although he admitted he may take longer than the three months it took Canapino to learn decent English.
He treated the media to some of his Spanish, before translating.
"[In Spanish] I can say, 'women are drinking milk' and 'the kids are reading the newspaper'," he laughed. "It may be helpful one day."
Grosjean's fans will be hopeful that learning to say "drink milk" in Spanish will be useful in the driver's Indy 500 career...
ANDRETTI ARBITRATION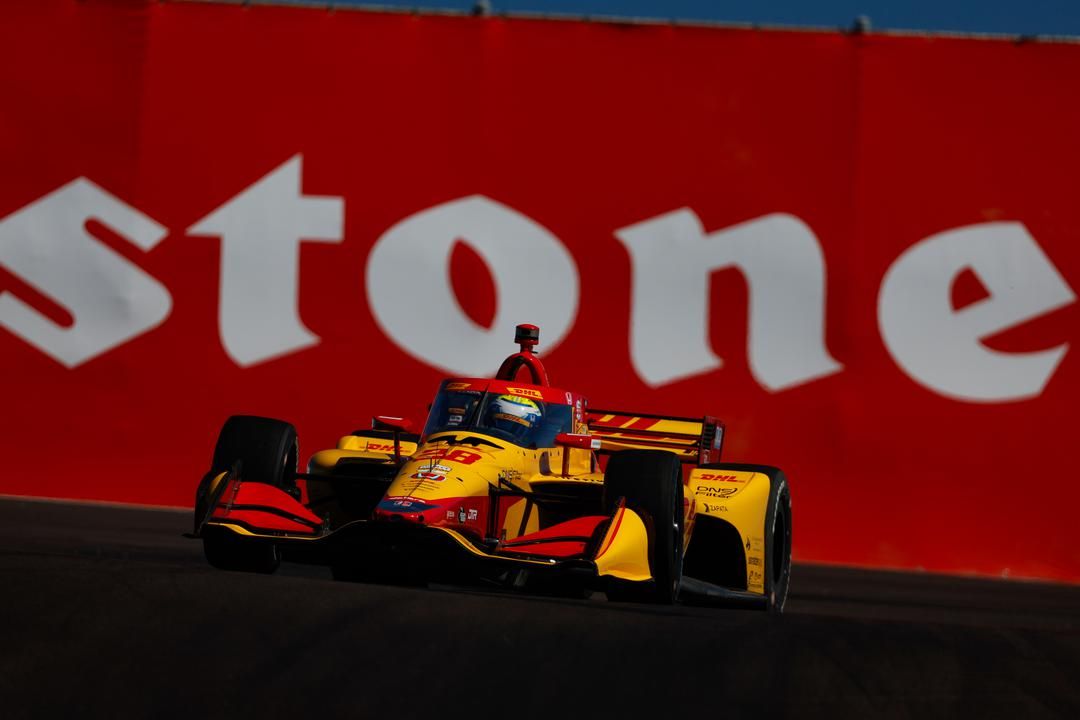 Grosjean recently put out a statement saying he was pursuing arbitration proceedings against Andretti seeking financial reimbursement as he expected to continue with that team under a new contract.
It's logical to wonder whether that situation has been resolved in order for Grosjean to join a new team, but that doesn't appear to be the case and it may rumble on a little longer.
Asked if there was an update by The Race, Grosjean replied: "I won't have any comment on this. I think today we're here with Juncos Hollinger talking about the future, meeting the fans in St Pete and so on. I'd rather focus on talking about positive future things."
PRESSURE IS ON HIMSELF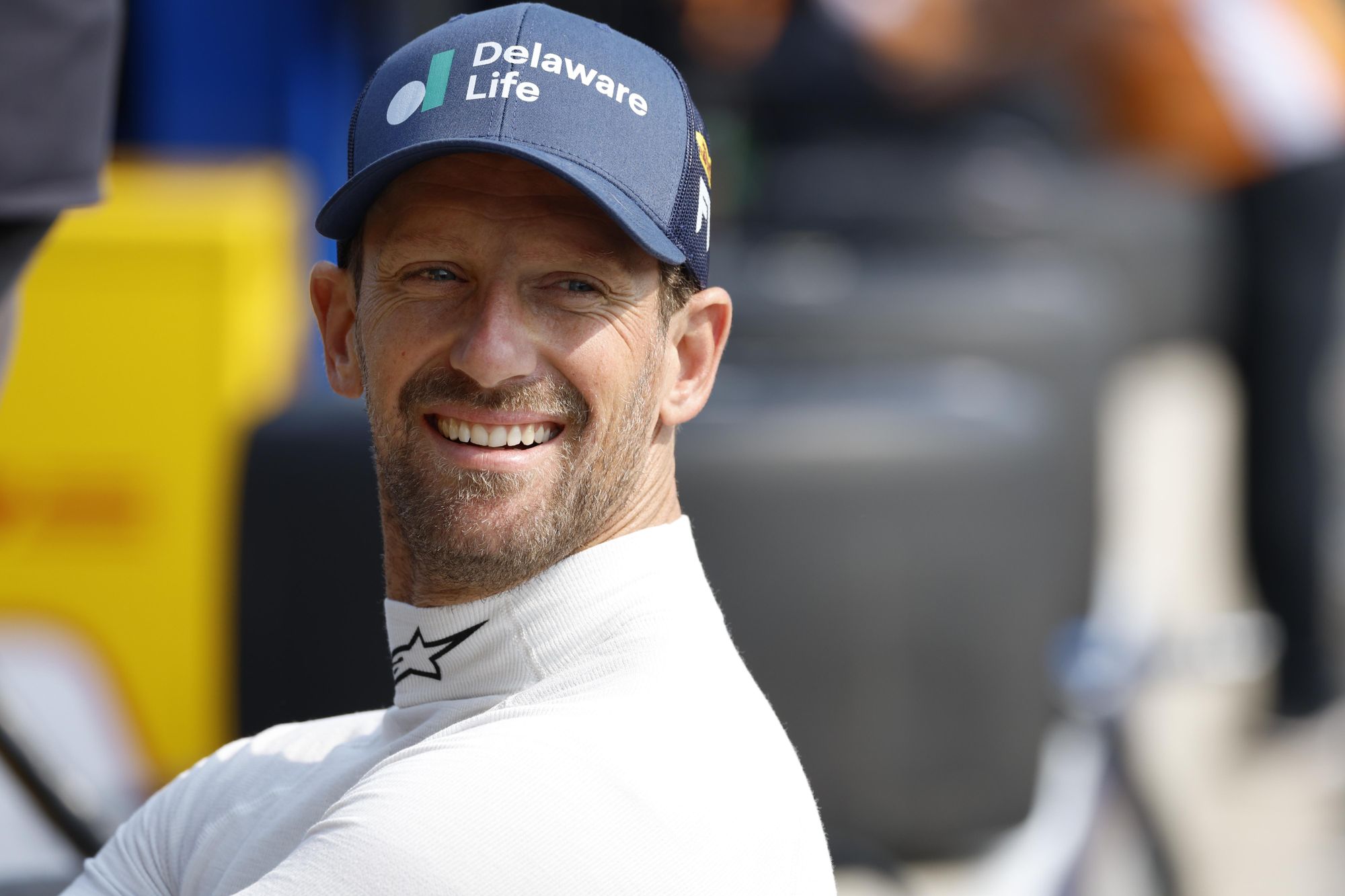 Grosjean came close to a win in his first IndyCar season at Dale Coyne, and then multiple times again at Andretti.
While Juncos was nowhere near to that level this year, it's reasonable to wonder what Grosjean thinks he can achieve next season.
"The pressure is on, but the pressure is on for myself," he said, when discussing if switching to a smaller team lowered the pressure of expectations on him.
"I feel like I can still win races, feel like I can still be very competitive. I want to do that.
"I left Formula 1 because I felt like I just didn't want to be on the grid to be on the grid. I wanted to be competitive. There was no option.
"Coming to IndyCar, I felt like I could be competitive with Coyne, I could be competitive with Andretti. I'm hoping we can be competitive at Juncos Hollinger and do well.
"We're all going to do our best. We're all going to work as hard as we can, and time will tell if it was the right move or not."
He later added: "I'm not expecting to repeat the pole position from St Petersburg 2023.
"We're going to try, but I'm not expecting that.
"Maybe we repeat that straightaway, but also I think it's going to be my 25th season of racing next year, and professionally since 2010.
"That experience is valuable. I'm hoping to bring it in the right way, in a good way, but also to listen to what was done at Juncos.
"I think over the last four races of the 2023 season they did really well and they were very competitive. I'm actually excited to discover something new and maybe putting a little bit of my sauce on top of it."
He said the goal is to be near or inside the top 10 for his first season with the team.
Even that seems like a stretch going off the past few years, but with the experience he mentioned, Grosjean's hopeful of the next step for this team which has buttered its bread out of causing regular upsets and David vs Goliath battles.
Just ask Fernando Alonso after Juncos knocked him and McLaren out of qualifying for the 2019 Indy 500.