The 2023 IndyCar season is well and truly in the books so it's time to sort the good from the great.
Many didn't have the campaigns they hoped for, and there were plenty of struggles picking between some of the drivers at the bottom as well within a very congested midfield that made it tortuous to place some drivers as low or as high as they are.
The Race's Jack Benyon combined all of the stats at hand, plus some contextual knowledge of the teams' and drivers' circumstances, to try to place them in the fairest possible position for the year.
Only the full-time drivers are ranked, too, as this looks at the whole year - though there's a nod to the part-timers who stood out most.
Agree or (more likely) disagree with our rankings? Let us know!
23 - Sting Ray Robb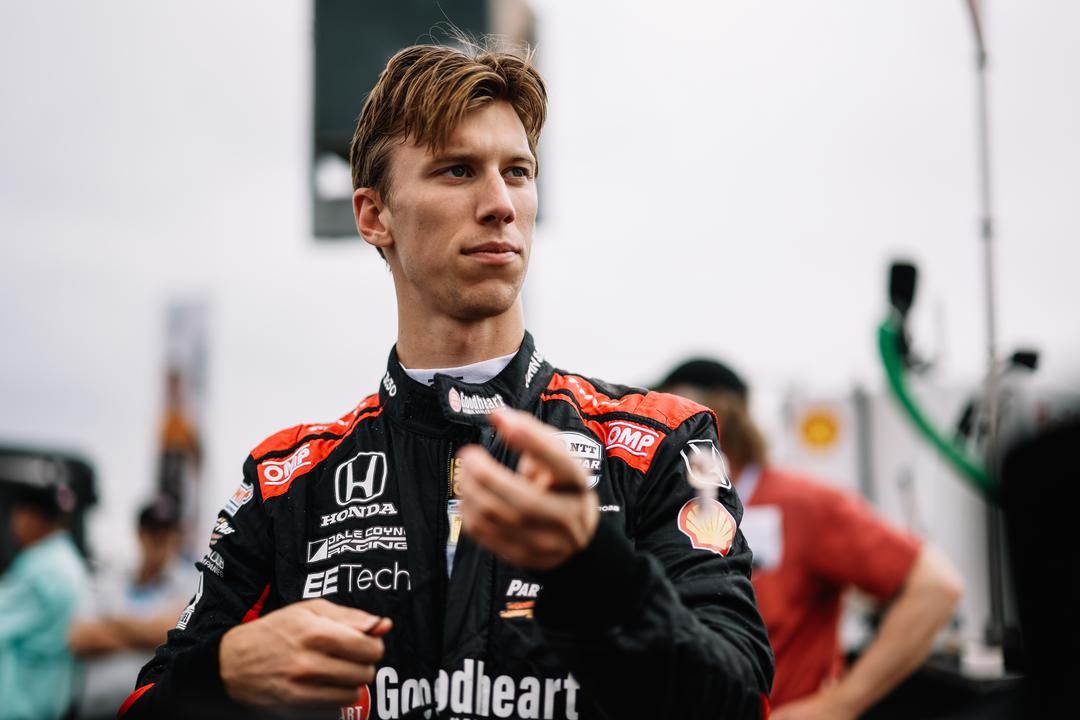 Picking between the two worst of IndyCar's full-time drivers was not easy, but I've settled on Robb.
There are a few reasons. Firstly, he ended up further behind his team-mate than Benjamin Pedersen did despite coming in as the Indy Lights runner-up last year. With his junior CV, he ought to have done better.
It's clear the years of Dale Coyne Racing being plundered for engineering and mechanical talent have taken their toll this year, but there wasn't one really impressive result that made you think Robb deserves to be in the series over the depth of alternative talent out there.
The fact that the driver who beat him in Indy Lights spent most of the year on the sideline and then took just three races to convince Ganassi that he was the real deal tells you all you need to know.
22 - Benjamin Pedersen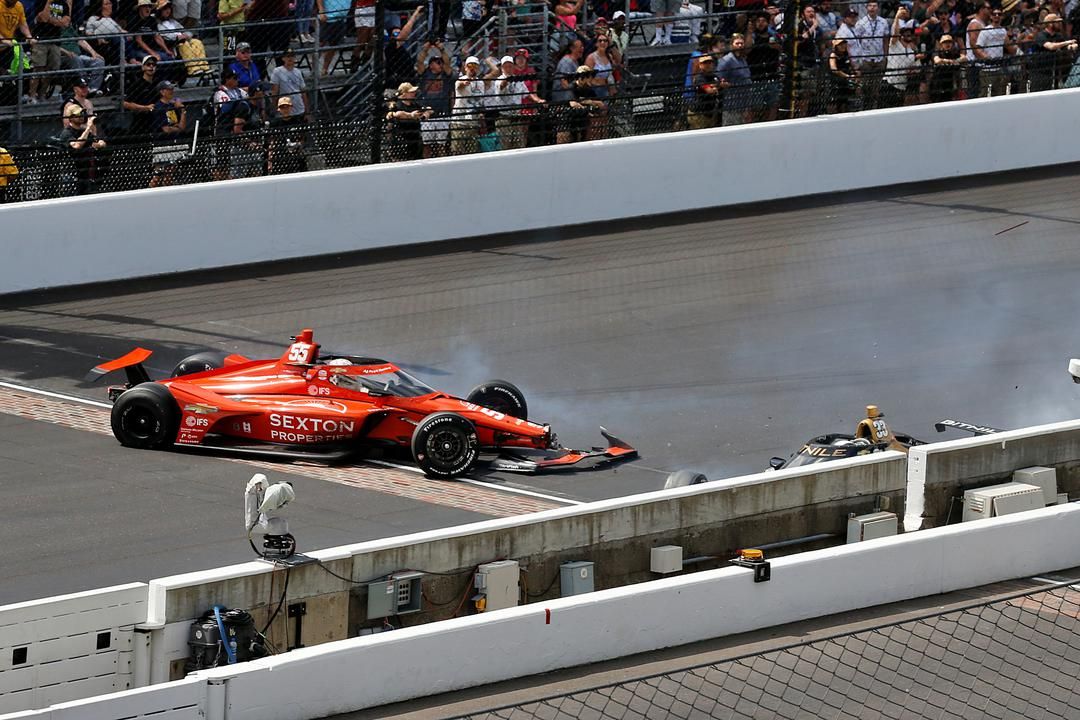 Given Pedersen's relatively unimpressive resume, he's actually done pretty well in some respects this year.
He's been involved in too many crashes and still hasn't displayed the level of performance other drivers out there would manage, but he at least delivered a very impressive 12th in Indianapolis 500 qualifying when AJ Foyt Racing had a good car.
He made too many mistakes and trundled around at the back too much to be a deserving IndyCar driver, but did better than I thought and was closer to a decent team-mate than Robb was.
21 - Devlin DeFrancesco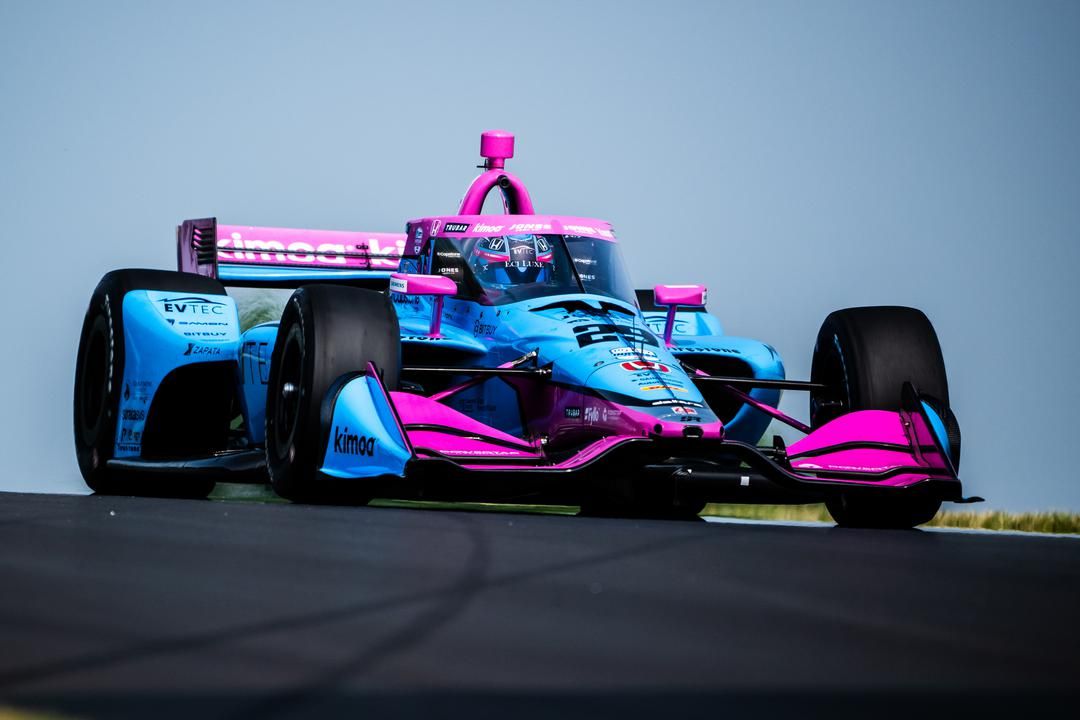 DeFrancesco's a frustrating character when it comes to on-track performance. He was capable of sailing around the outside of five cars to take the lead at the Indianapolis road course, but is still relatively inconsistent and mistake-prone for a driver at a top team.
His best result was 12th this year, the same as Robb's best, but with only two more top 15s to add to that - so it's hard to justify arguing for the Canadian to be any further up, even if he is just a lovely person to chat to.
It's easy to forget it's only his second IndyCar season, but a step up is required next year if he wants to be considered a worthy IndyCar talent.
20 - Helio Castroneves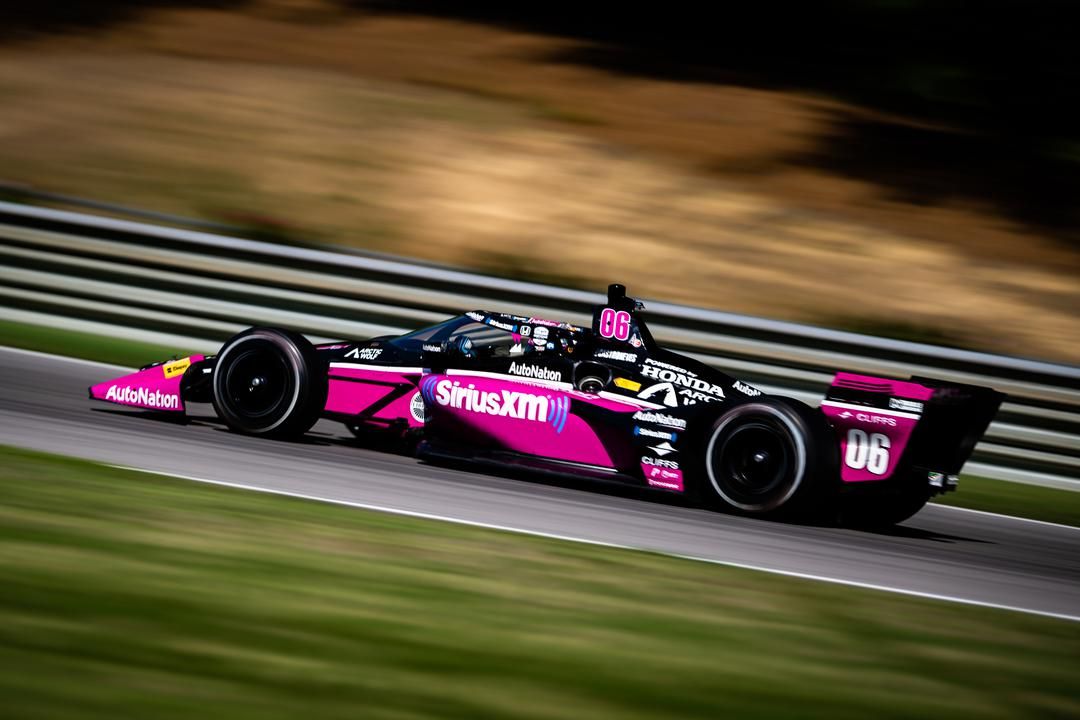 Castroneves is two positions lower than where he finished in the points which is probably harsh, especially as he was ahead of team-mate Simon Pagenaud until Pagenaud's season ended through a concussion.
It's hard to judge how much of Castroneves's struggles have been team-related but, for a driver who should have won an IndyCar title in his career, the number of unforced spins and errors we have seen has been too high to place him any higher up the list.
Rookie Linus Lundqvist appeared to have the measure of Castroneves during his stand-in appearances, so now is the right time for Castroneves to call time on his full-time IndyCar career and move to an Indy 500-only entry as he's doing for 2024.
19 - Santino Ferrucci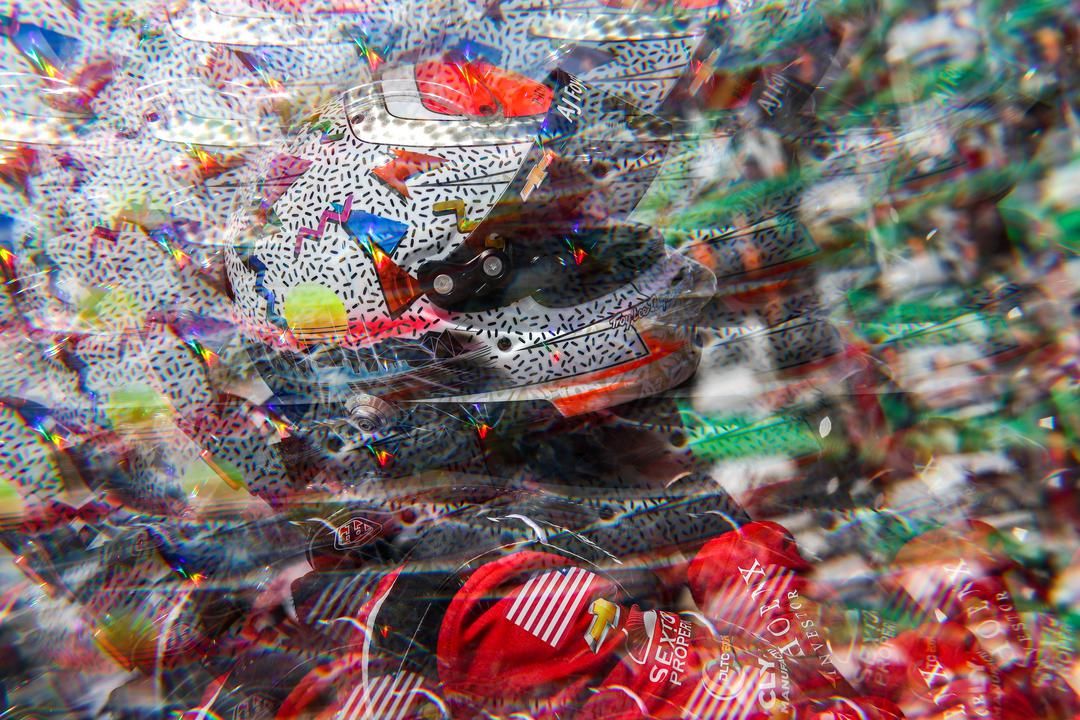 There have been flashes of pace from Ferrucci this year that suggest AJ Foyt Racing's recovery is somewhat on track, like at the Indy 500 where Ferrucci was a pole favourite and finished third with a brilliant display. But there were plenty of anonymous races too.
Perhaps next year Ferrucci will have better machinery underneath him too, if Michael Cannon can continue to bring this team into the modern age as its technical director.
The Indy 500 was the focus this year. Focusing on the rest of the calendar will tee up a better 2024 for Ferrucci.
18 Agustin Canapino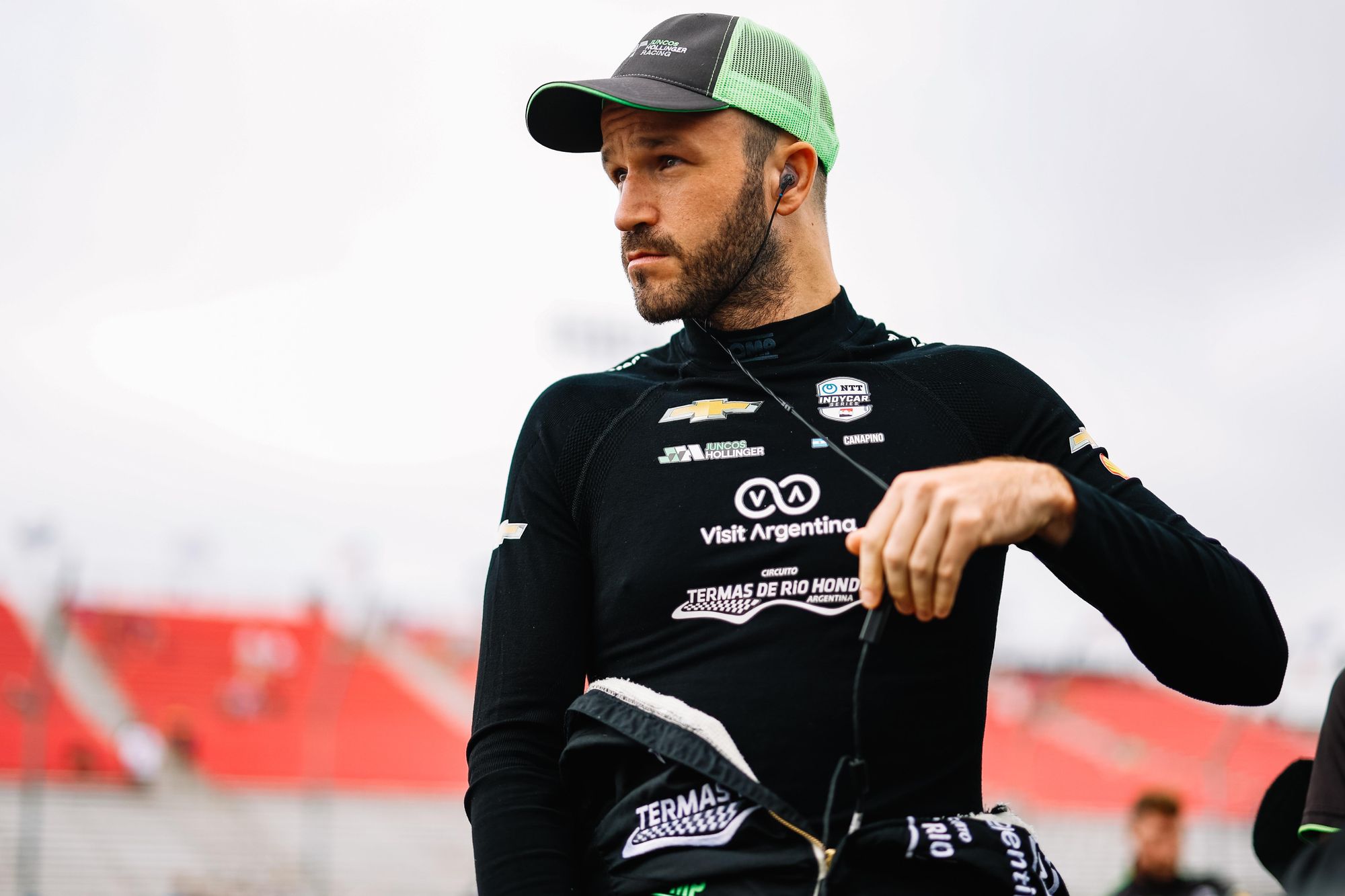 I've given Canapino a boost relative to his 21st in the points for the amazing performances he's produced despite having never raced an open-wheel car properly prior to this year. Plus, his Juncos Hollinger Racing team expanded to two cars after its rookie season with one machine in 2022 and remains inexperienced.
The Laguna Seca season finale was a highlight where he had genuine top 10 pace - perhaps for the first time this year - but his rate of progression has been staggering. Just an all-round really impressive year where he was much closer to team-mate Callum Ilott than anyone could have expected - and that's a high bar to meet.
It will be fascinating to see how he kicks on next year if he gets the return he deserves.
17 - Rinus VeeKay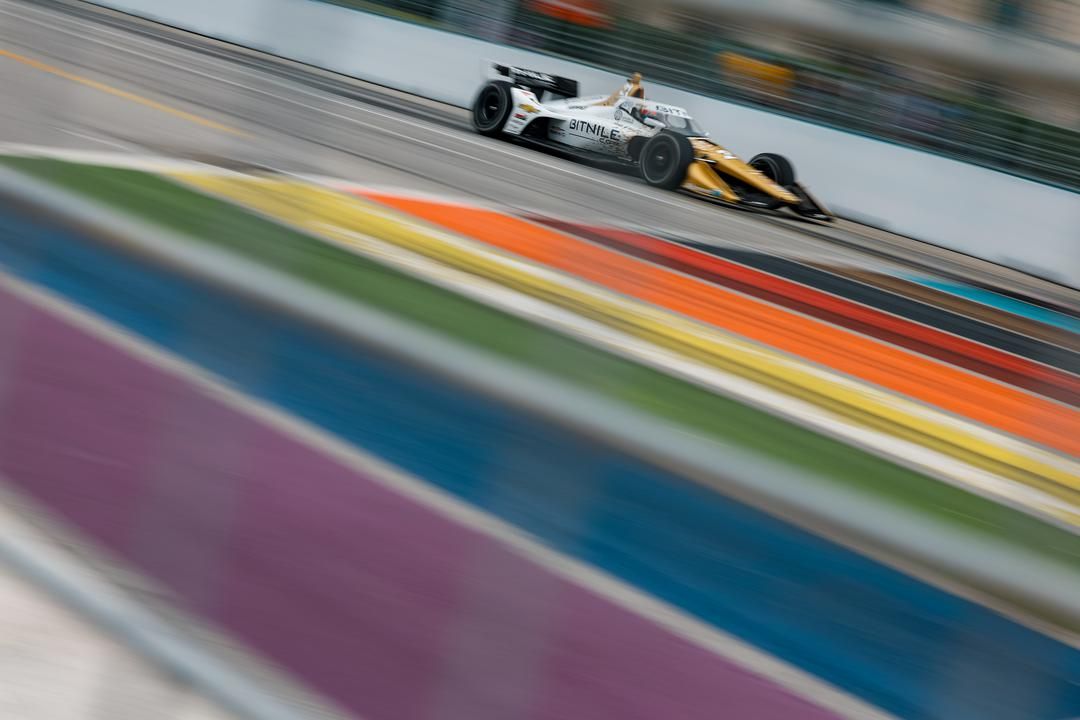 This one was a tough one, especially amid a slight improvement of form through the second part of the season.
It's clear Ed Carpenter Racing has fallen some way behind its rivals in terms of having the technical direction and support, and that's shown on track this year.
But we can't even give VeeKay a boost for being the clear winner in a season-long team-mate battle because of Conor Daly's ousting. VeeKay was ahead of him in the standings and outscored Ryan Hunter-Reay over the second half at least.
It's hard to know whether it's VeeKay, the car or a concoction of both that have led to such a poor season with only two top 10s. But there have been enough anonymous races and on-track racecraft errors that give a hint of doubt.
As I've written before, I really believe VeeKay could do a lot better in a team worthy of his road and street course talents at least.
16 - Graham Rahal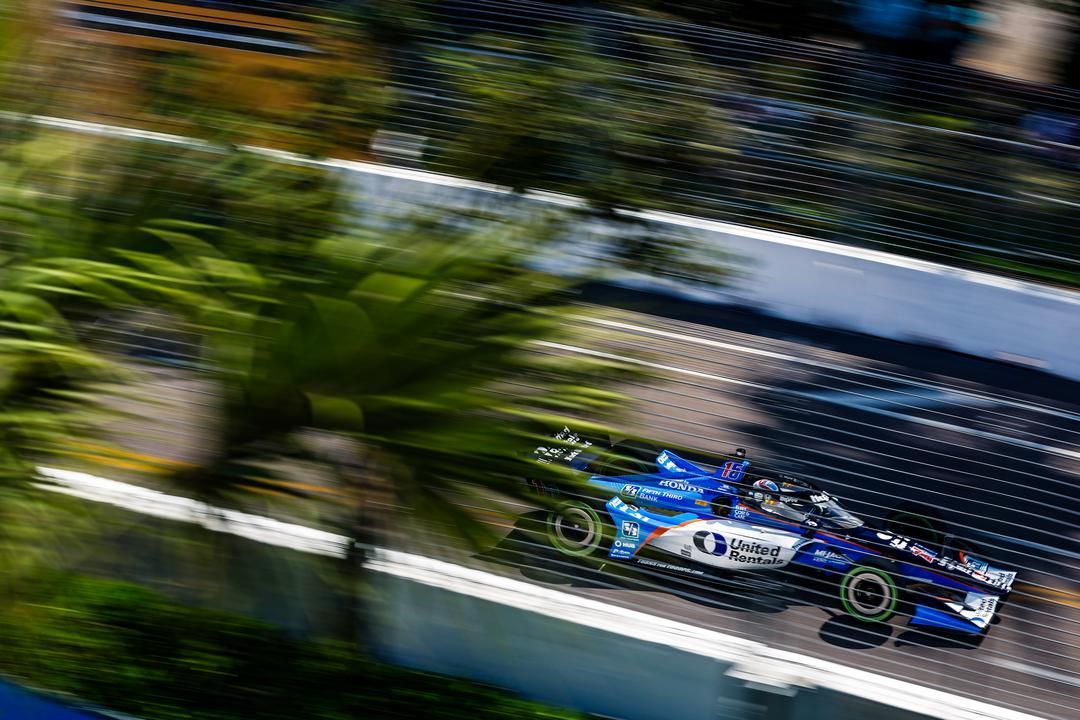 Rahal being this far down shows the quality of the field this year given he ended a six-year wait for a pole position by following it up with another just weeks later.
The races are usually his specialty but one podium and four top 10s are not the stats you expect from Rahal.
Bad luck and misfortune aside, 114 points is too far too many to be behind your less experienced team-mate (Christian Lundgaard) and he'll be doing everything in his power to reverse that trend in 2024.
15 - David Malukas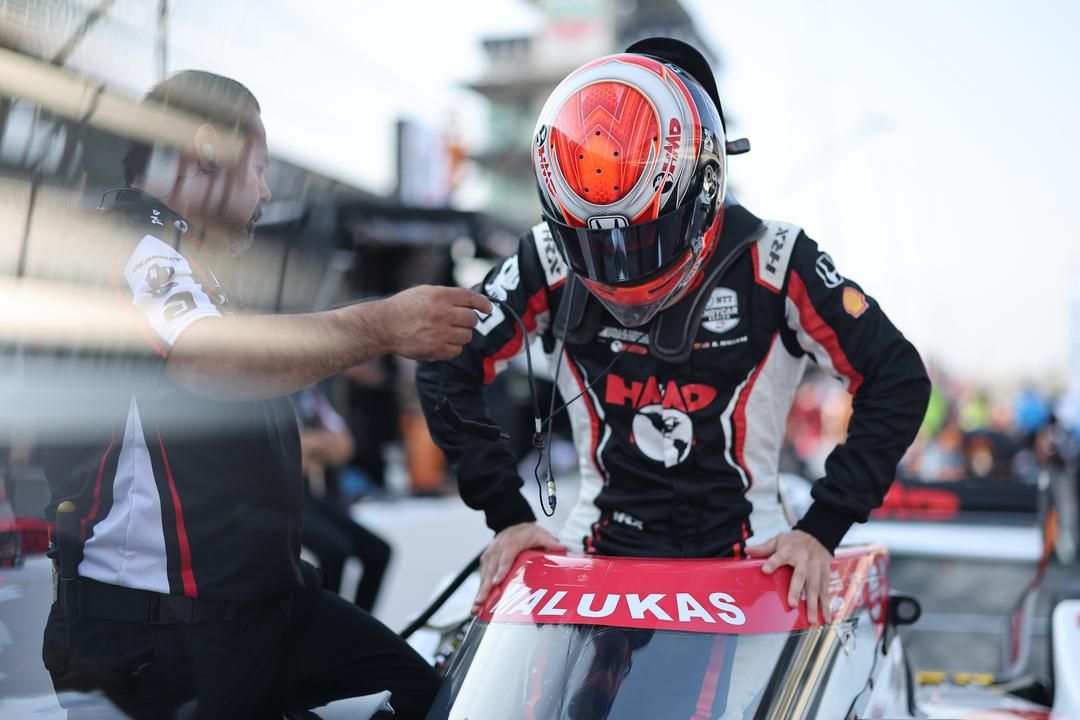 With Coyne's aforementioned slump this season it's hard to tell if Malukas has improved much on an already impressive rookie year. We'll get the chance to properly assess him at McLaren in 2024.
What we can do for now is pick out his strong oval performances and some impressive qualifying results such as fifth in Nashville - one he couldn't convert into a strong result because his rear wing melted off in the race - that point to potential but offer no definitive proof as to how good Malukas has really been. Having a rookie team-mate didn't help with that either.
Placing him 15th might seem low, but that speaks volumes about the drivers ahead and how little comparable data we have for Malukas.
14 - Romain Grosjean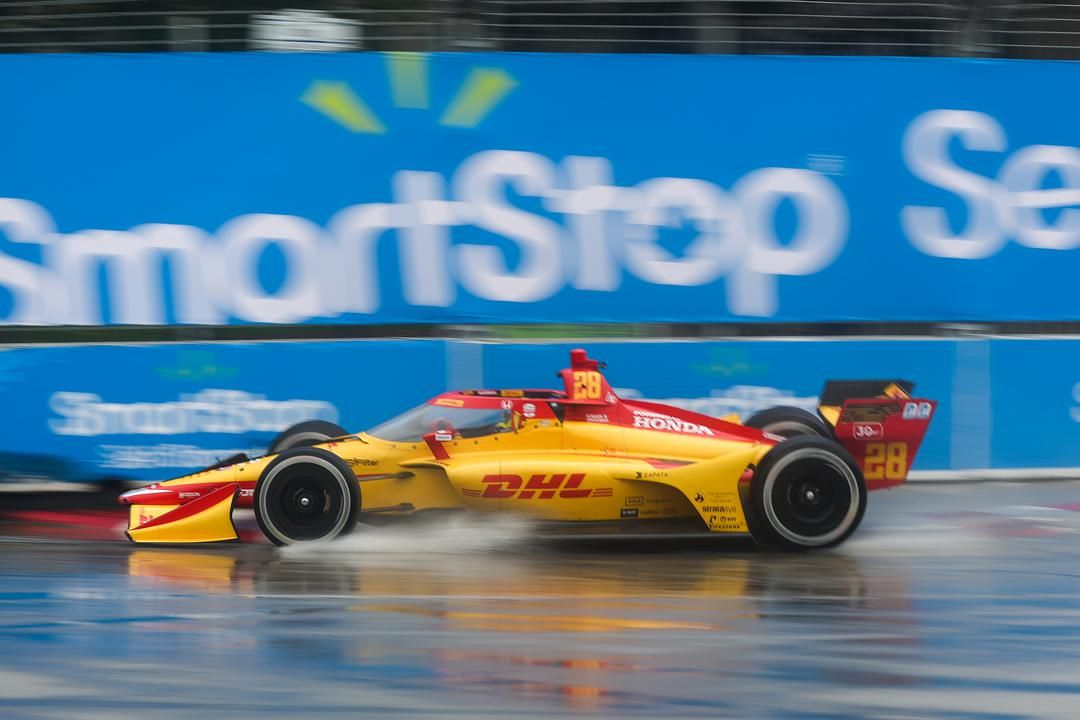 If Grosjean finished the way he started the season - he very nearly led the championship after four races and might well have done had things gone his way - he'd be an awful lot higher.
Of course, he didn't and instead factors both inside and outside of his control marked a frustrating end to his time with Andretti.
A fair few mistakes and whinging generally at things such as traffic in qualifying didn't help things and ultimately finishing 60 points behind team-mate Herta is a tough pill to swallow - but it also shows it just wasn't Grosjean's year.
13 - Felix Rosenqvist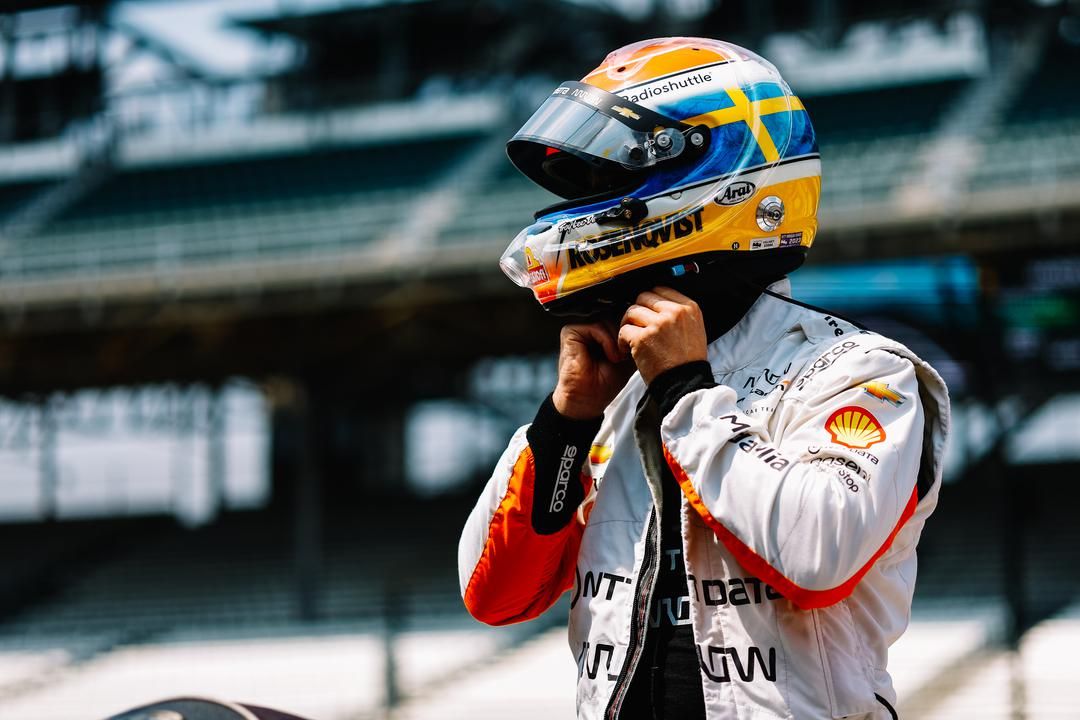 Rosenqvist's average qualifying being the fifth-best in the series gets him the nod over Grosjean, although both were only the third-best drivers in their respective teams - even if there was some misfortune.
Rosenqvist's pace has never been in question but remaining consistent, just as is the case with Grosjean, is the hard part and something you can't do without in IndyCar.
It's frustrating because on his good days, he's as fast as anyone, but we've seen too few of those in his McLaren career. His move to Shank is going to be a big test for him.
12 - Callum Ilott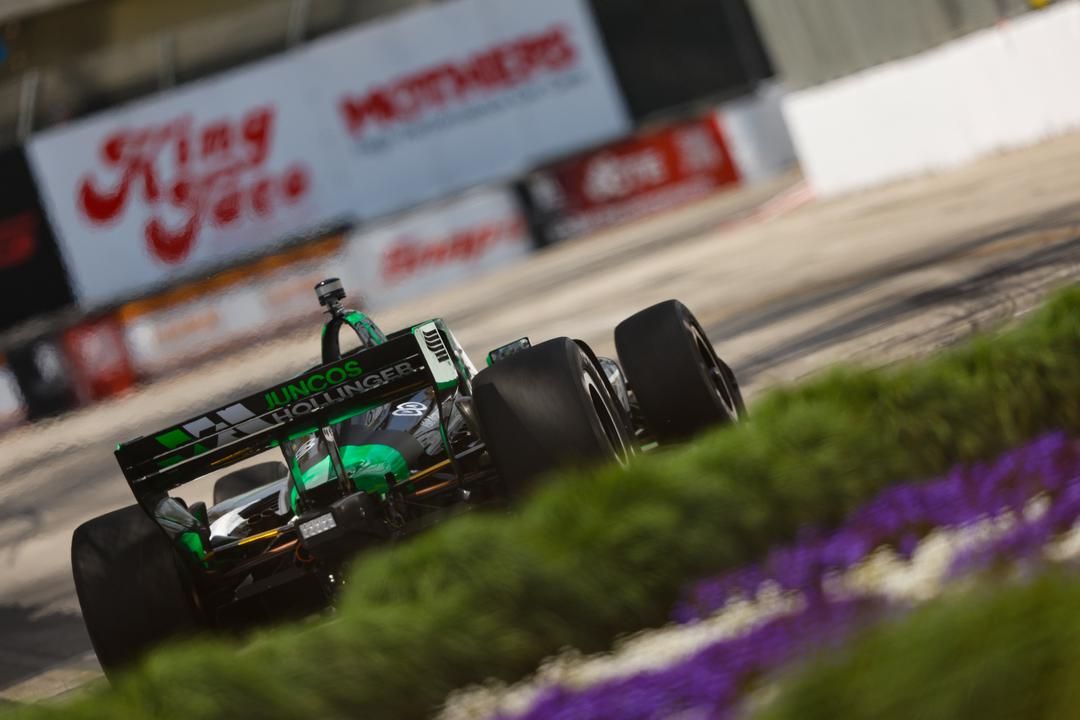 Ilott's another of the 'tough to judge' club because his team-mate is a rookie, and the team itself has struggled.
The downturn in the team's qualifying pace was the big change from Ilott's rookie year, but he combatted that by being the driver with the highest number of places made up during the season on average.
His oval performances were really impressive too.
His average finish was better than Malukas's, who was driving for a much more established team. And perhaps placing him ahead of Grosjean and Rosenqvist is surprising but both of those drivers underperformed too often while Ilott's done really well in his circumstances in a less potent environment.
Unfortunately for now, he isn't likely to get the same big team step up that some of his young contemporaries like Malukas and Lundqvist will get to answer some of those last question marks.
11 - Colton Herta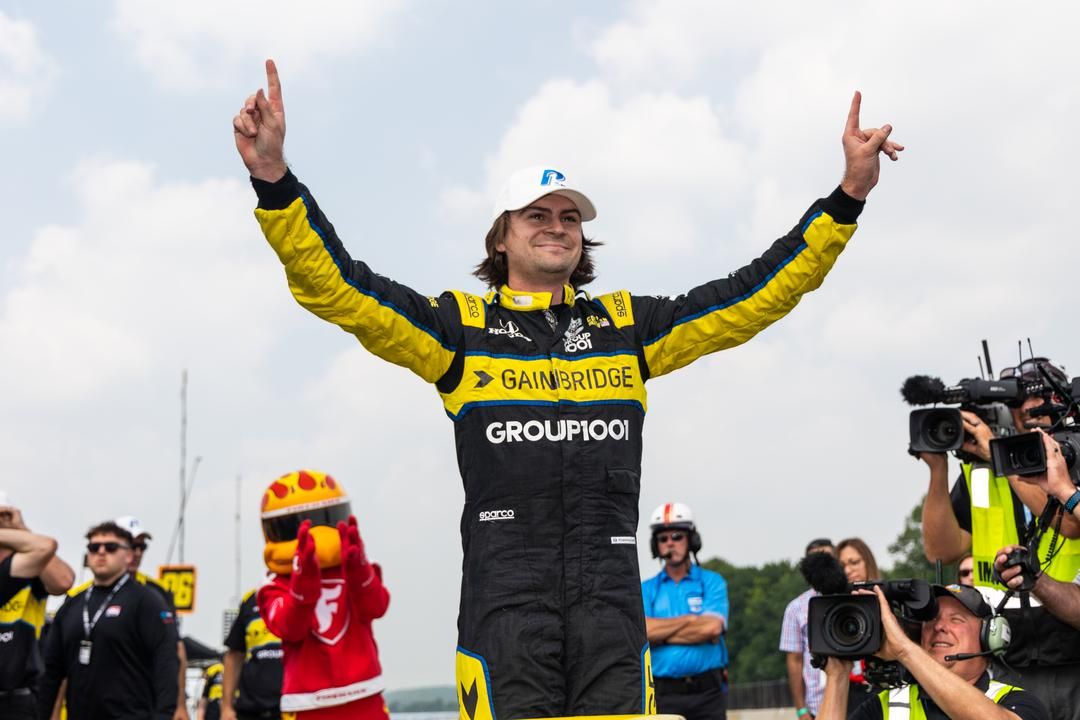 Yes, Herta was the highest-placed Andretti driver in the standings, but this was his first year without a win in his IndyCar career and, on too many occasions when Andretti got it right, Kyle Kirkwood's been the one to extract the maximum out of it.
Herta's clearly talented, but he and his team struggle to maintain consistency and tyre wear especially appears to have been a huge issue.
This is one of those where you feel bad because you're penalising someone for thinking they should have done better when it's not always easy to know they should.
But with Kirkwood bagging two wins, you have to think there have been some missed opportunities for Herta. Another year where the perfect blend of speed and consistency hasn't been there.
10 - Alexander Rossi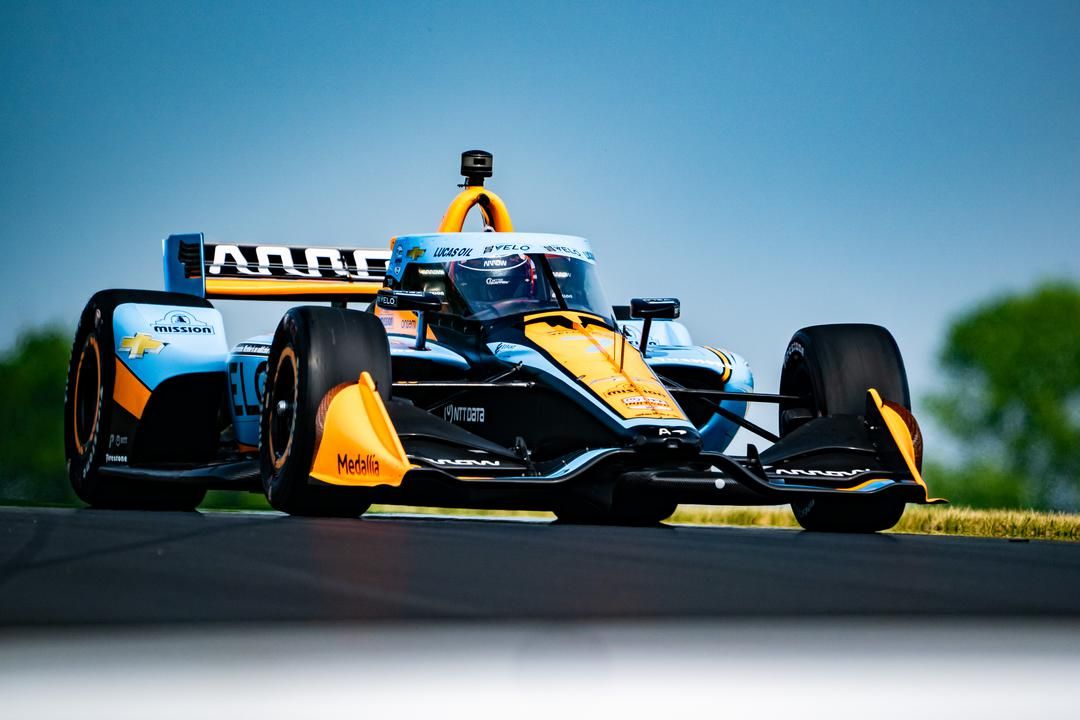 It was a bit disappointing for Rossi to end the year so far behind team-mate Pato O'Ward, but given this was an expansion car for Arrow McLaren, and how O'Ward usually destroys first-year team-mates far more significantly, this has been a decent season overall for Rossi.
There were a few occasions such as the pitlane collision with Kirkwood at Texas and suspension failure in Long Beach that show some points missed were out of his control.
But his ultimate pace probably means he's around the right area in the championship and in The Race's rankings. To despatch Rosenqvist in his first season was very impressive, though.
9 - Kyle Kirkwood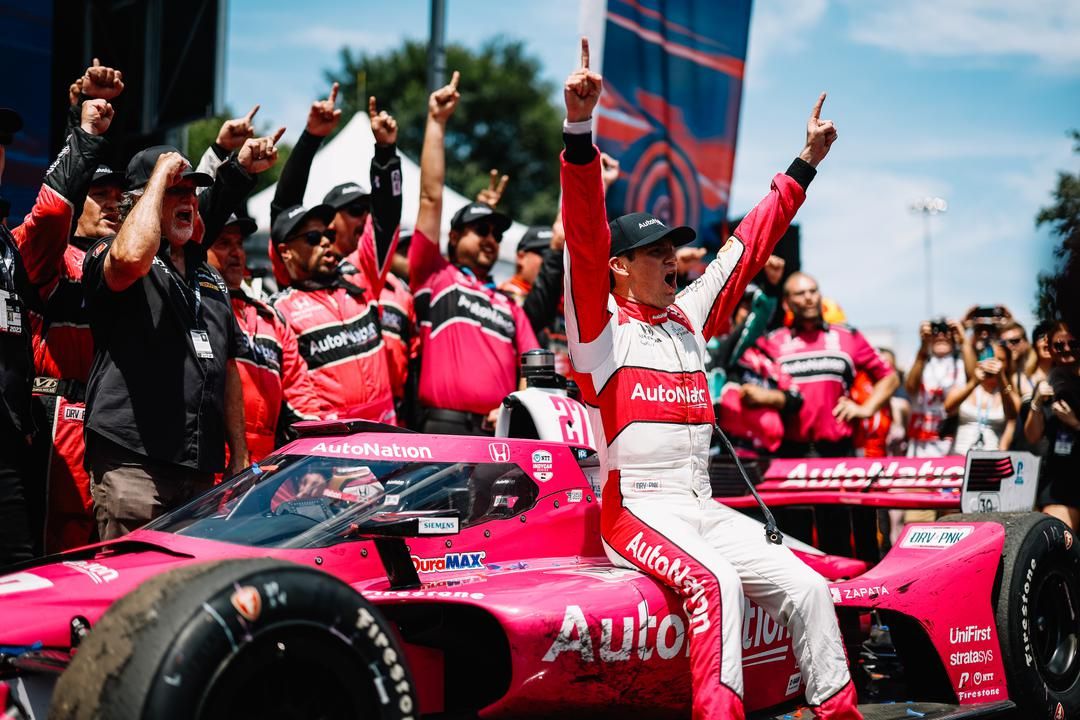 Kirkwood's this high up because of his two wins as a sophomore.
There's plenty to work on, most significantly being better in wheel-to-wheel situations as he puts himself and sometimes others in precarious dogfights that often end in tears.
But in terms of raw speed, the peak has been higher and more easily accessible for Kirkwood to find this year than Herta - who many think is a lost F1 driver and someone clearly at the elite level in IndyCar, at least when everything comes together.
It's a bit concerning the erratic wheel-to-wheel issues still remain from his rookie Foyt season but, heading into his third year, we'll be watching to see if Kirkwood can improve that or if he'll be lower down next year's list.
8 - Will Power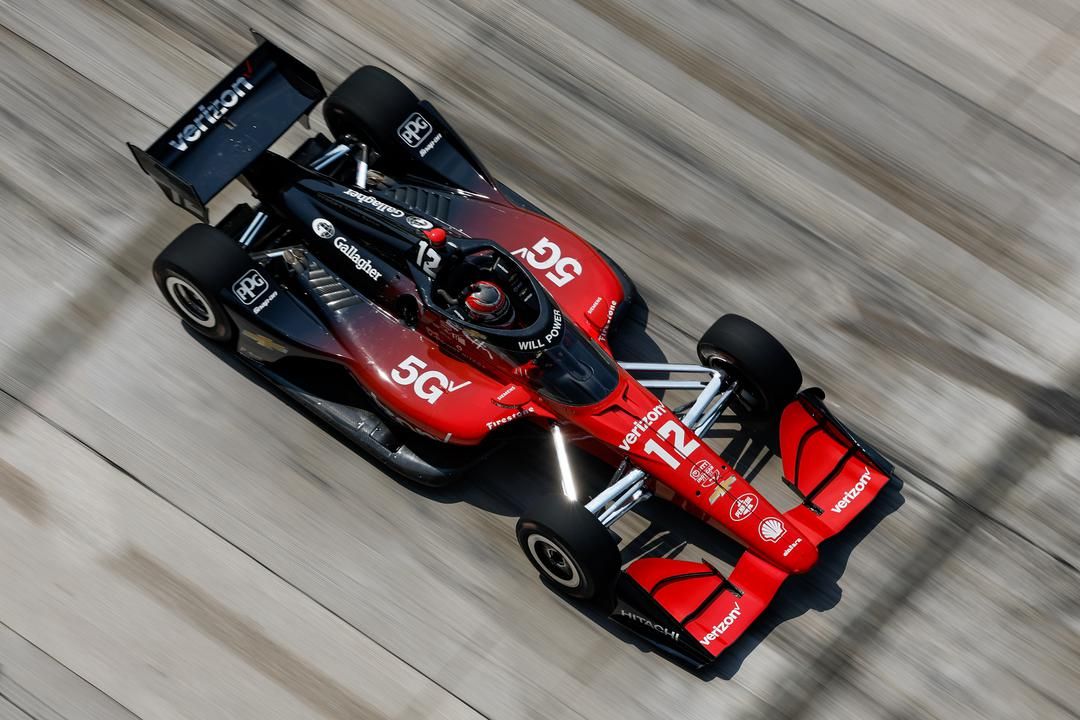 It's tough to beat Power with the stick of his 2022 championship, especially given his wife - who is so important to his racing as well as in life generally - spent so much of this year unwell and recuperating.
It's been a tough year for Chevrolet in terms of extracting the maximum performance and in fuel mileage situations, too.
Despite all of that, Power was the worst of the Penske lot and his 16-year run of having at least one victory each season finally came to a halt. A sour end to a year that promised a lot.
7 - Marcus Ericsson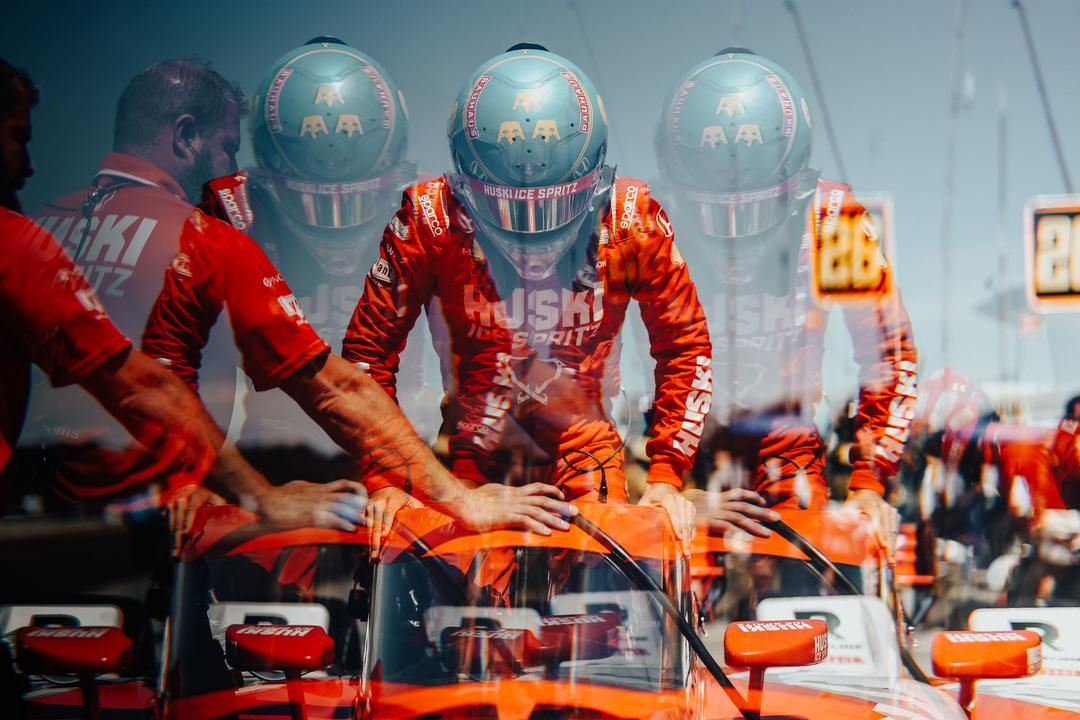 This was a year that started with a win for Ericsson but petered out in the shadow of Alex Palou's ridiculously strong title push.
One rule called differently and he might have defended his Indy 500 victory from 2022 but, aside from that, his year was built on consistency.
Somehow team-mate Scott Dixon managed to elevate his game in the second part of the season and Ericsson couldn't match it. A consistent year but one that needed something special to match his team-mates.
A couple of uncharacteristic errors at Mid-Ohio and Laguna Seca didn't help his cause either.
6 - Christian Lundgaard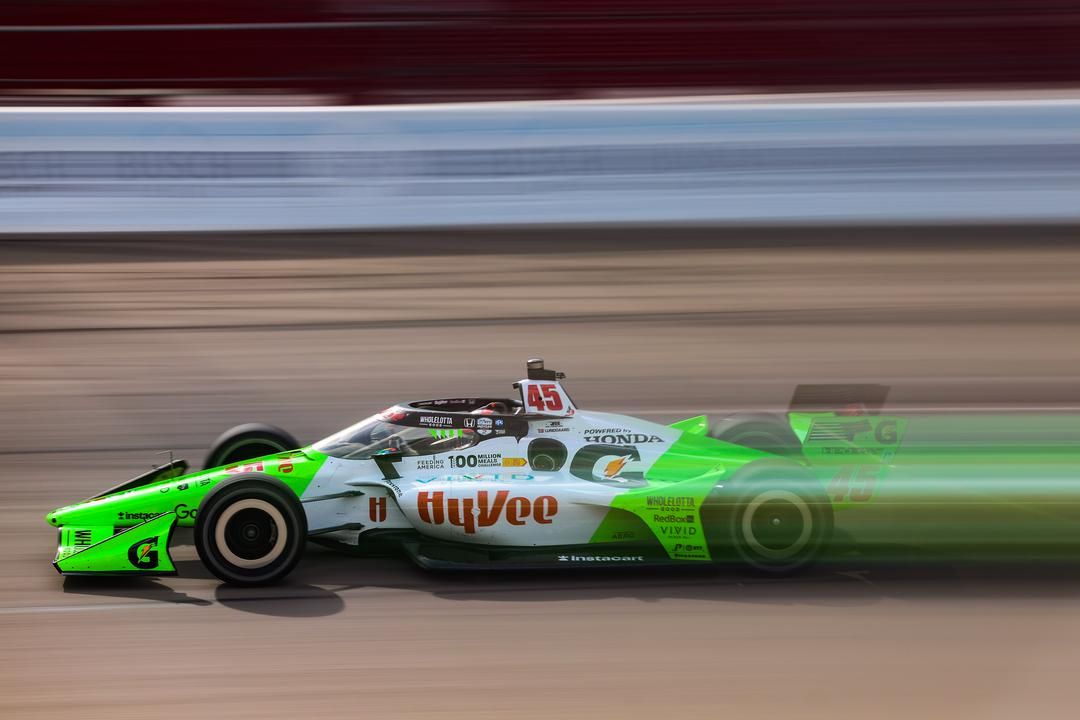 Lundgaard's taken a huge step this year in terms of tangible results but also in some other areas too where he's been really impressive.
His racecraft has evolved to make him one of the safest pairs of hands in the series, as he knows when to go for big moves and when to consolidate points for his team.
Race by race, he never felt over 100 points clear of Rahal in terms of performance, but it's clear he levelled up his game significantly this year and the only question mark is over how high he would have finished in a Ganassi, Penske or McLaren car. He was best of the rest in eighth overall as his consolation prize.
Rahal's poor oval form means we don't really know much about how good he is on them, but that's the only drawback in what was an excellent campaign.
5 - Josef Newgarden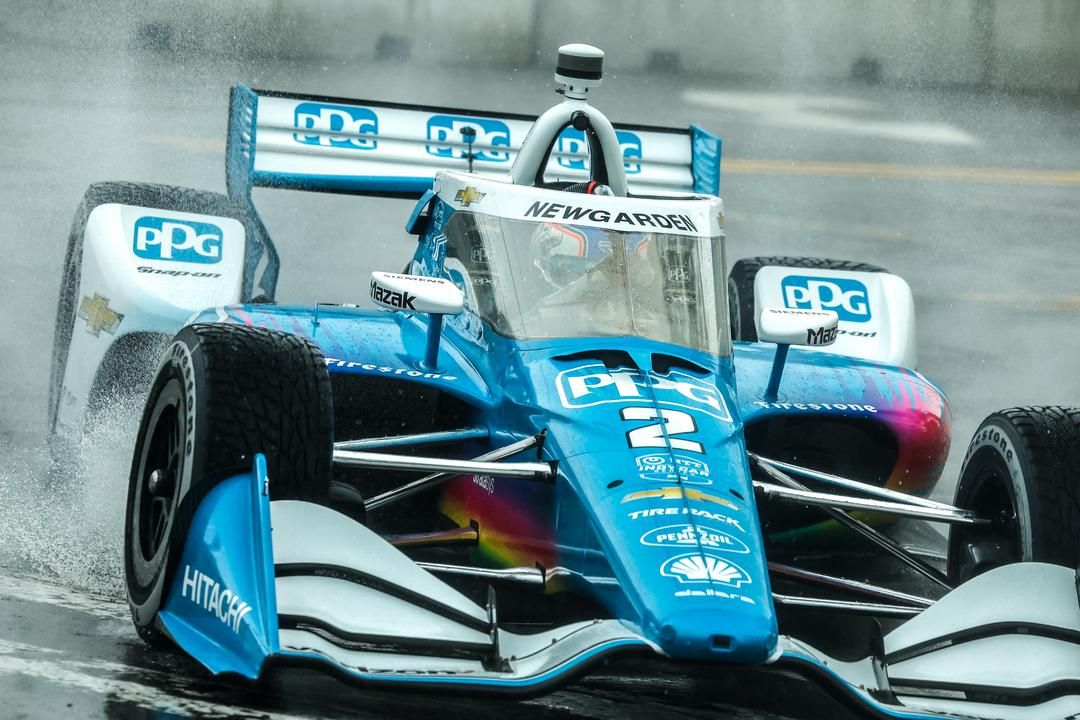 The Penske hero could easily have been ranked lower based on a 9.47 average finish, only the seventh best in 2023 and worse than team-mate Power's, but he won a spectacular Indy 500.
The end-of-season run-in felt like an all-or-nothing attempt to catch Palou where most of the other drivers in the top 10 didn't feel the need as they were so far behind or just couldn't access the level required, so I'm giving Newgarden a bit of slack there.
A first year without a pole at Penske was disappointing, as were the sheer number of road and street course races that went away from Newgarden for unusual reasons.
A disappointing year by his standards, even if it would be a fantastic one for others.
4 - Pato O'Ward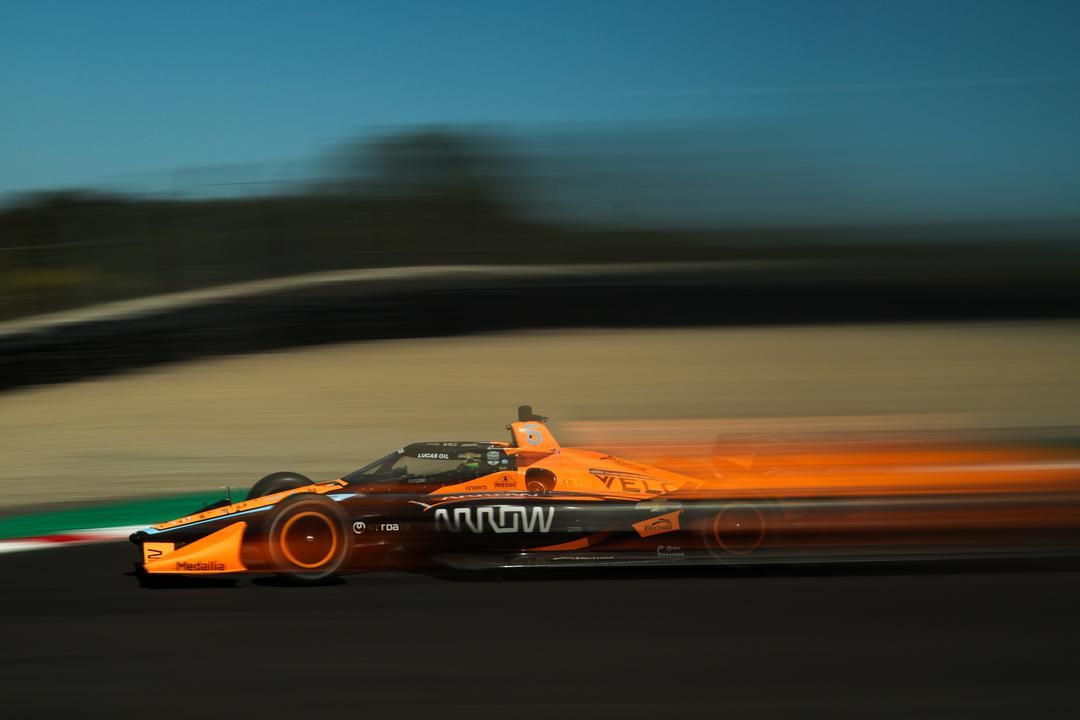 O'Ward's mistakes at Long Beach and the Indy 500 (if that really was a mistake) ultimately cost him a shot at running for the title, but this was still an impressive year where he annihilated his team-mates and scored a whopping seven podiums.
He was in the top 10 at every race where he didn't have some sort of incident, and his reward may end up being a Formula 1 reserve driver role as well as FP1 and test outings.
3 - Scott McLaughlin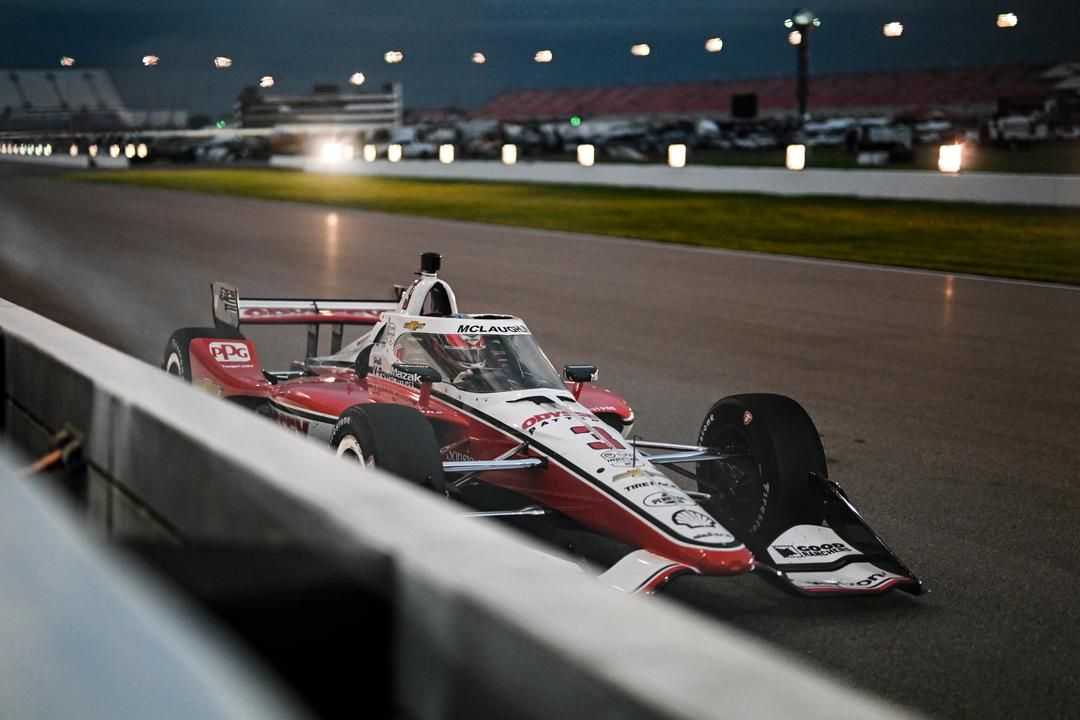 Car #3, McLaughlin's third IndyCar season, and third in the championship. Not a bad campaign given three and a bit years ago he was a tin-top driver with basically no single-seater experience of any kind.
A lovely win at Barber and a first oval pole were the highlights of a year that was a bit up and down in places but you get the feeling in another season he'd have been in a close title fight.
So, so impressive for such an inexperienced open-wheel racer, and to beat Newgarden and Power to end up as the top Penske and Chevy runner is superb.
2 - Scott Dixon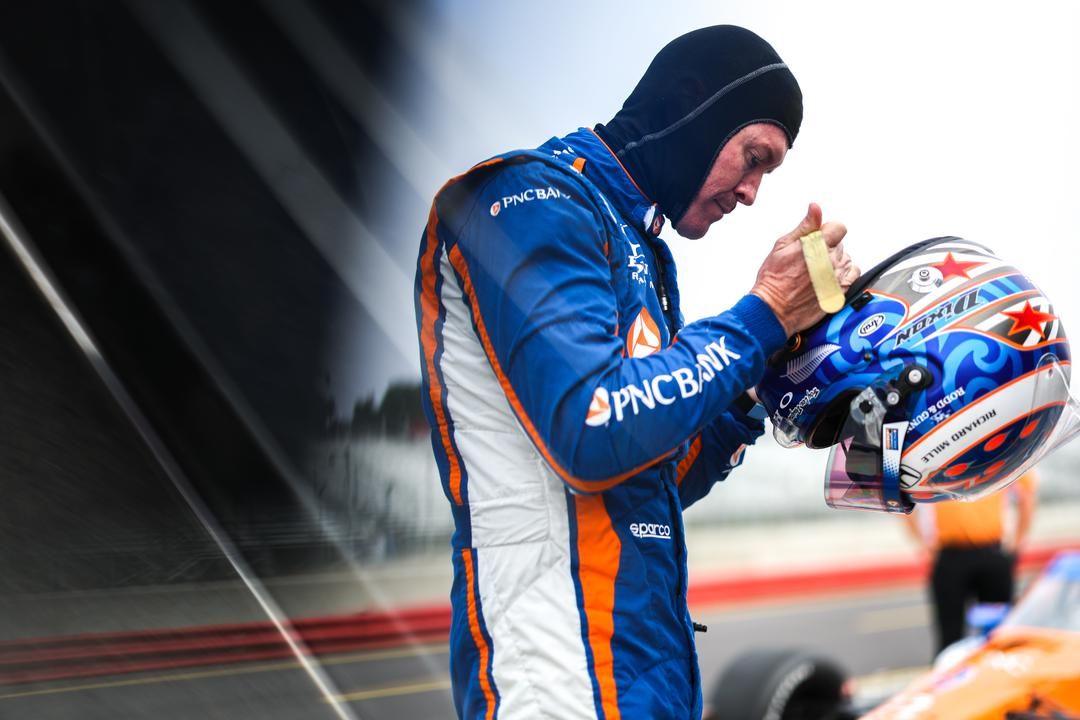 The Indianapolis road course and Gateway wins show why Dixon is just so good. Because even though many people have the same equipment as him, none of them can copy what he can do with fuel saving.
His tyre management is also outstanding too. We can only wish that those wins he scored came earlier in the season to put more pressure on Palou.
Ultimately, while Newgarden struggled as Palou's late-season rival Dixon seemed to be inspired and motivated to produce even better performances because of it. Dixon also managed to have a better average finish on ovals than Newgarden, despite the Penske driver's four wins in five races.
Perhaps a lost title winner from another year - his score would have beaten Palou's in 2021 despite that year having double points for the Indy 500 (where Palou was second and Dixon 17th) - but this was still a very, very good season.
1 - Alex Palou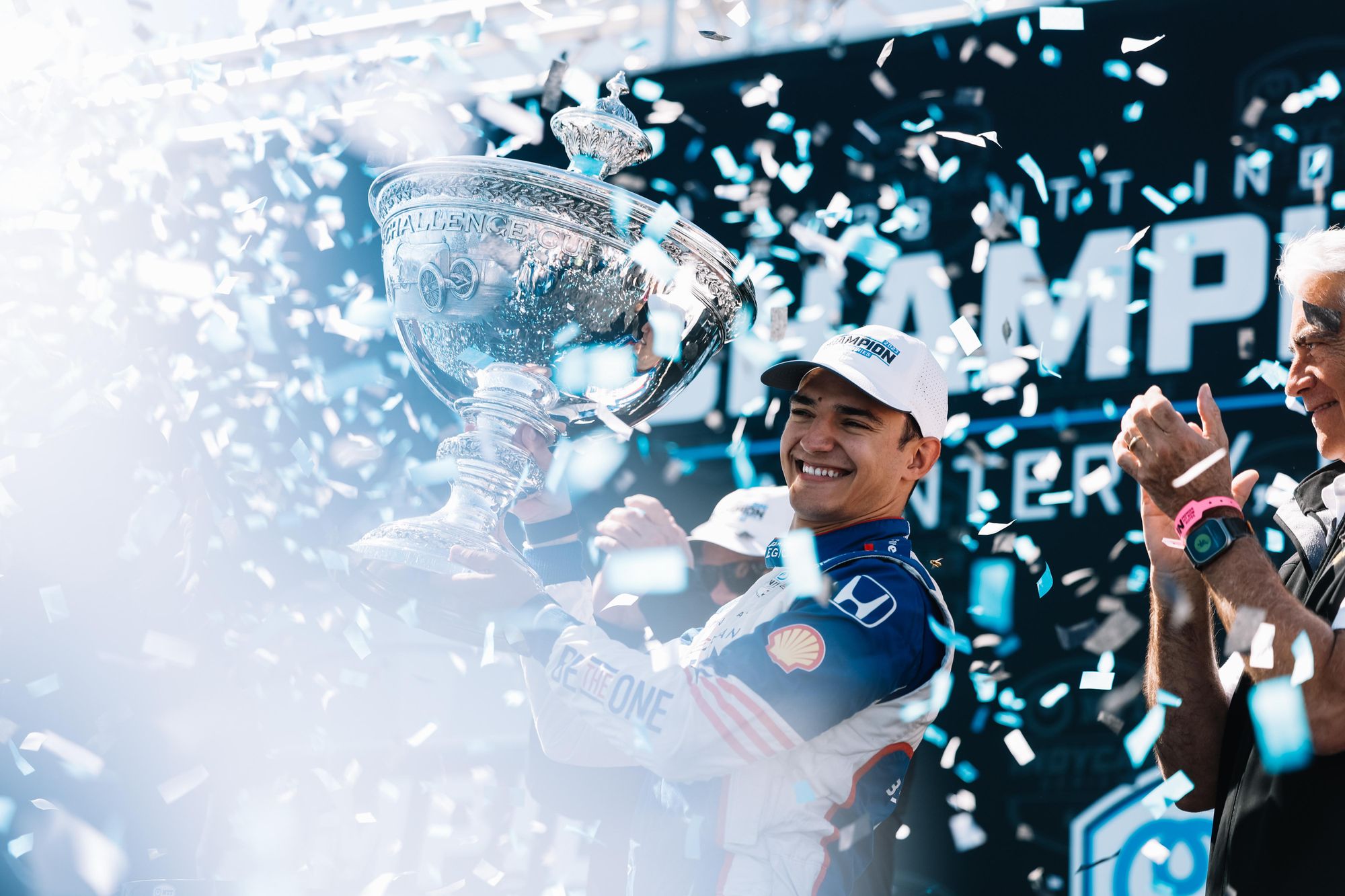 Perhaps that fact we keep talking about other drivers legitimately winning the title in many other years with their scores or without such a dominant presence looming at the top shows how good Palou's been.
He was the series' best qualifier and finisher - as you might imagine - and his points total was more that 100 higher than what achieved during his first championship-winning season in 2021.
Perhaps the most impressive element was the development of his scintillating raw pace. It's unlocked better starting positions and allowed different strategies to work; when the Ganassi team has gone more aggressive, Palou has had the pace to make it stick.
All the usual things - the analytical brain, the excellent racecraft, the strong decision-making and the level-headedness - looked a lot like 2021. The pace has gone up another level entirely since then though.
---
The top three part-timers who impressed us
Marcus Armstrong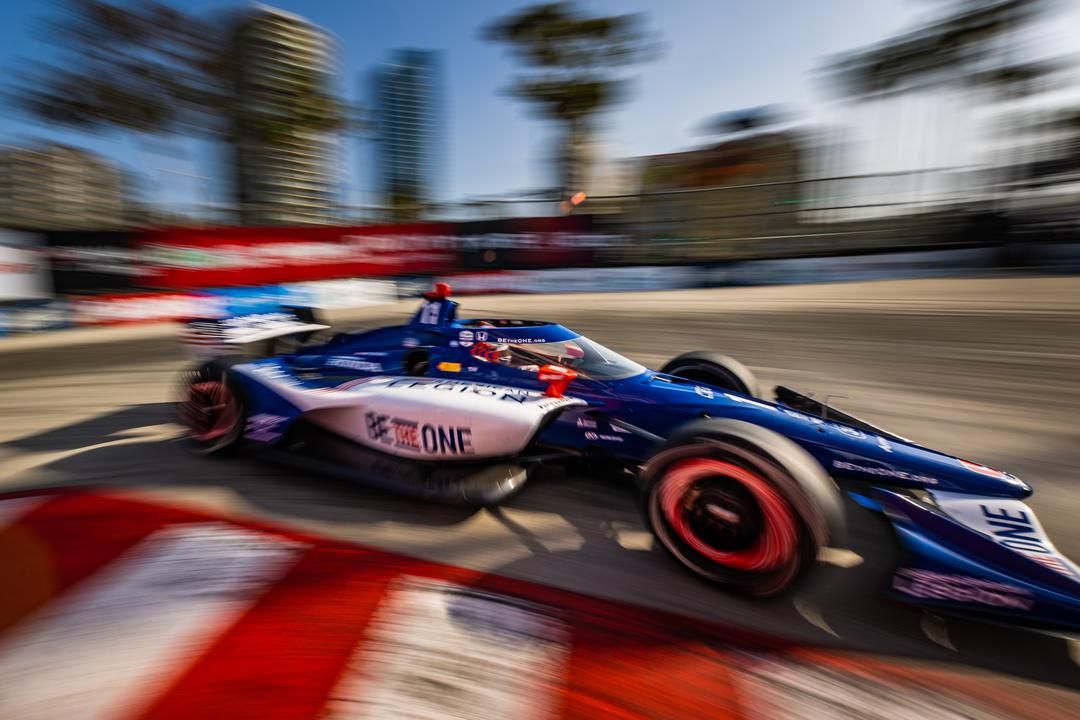 Armstrong was the rookie of the year, it would be hard not to be impressed!
I would have liked to have seen a few more top-level performances out of him in what was the series' best car at Ganassi, but he wasn't too far off his team-mates and had the eighth-best average finish on street courses in the series.
After three 13th-place finishes in Formula 2 it was clear Armstrong had some soul-searching to do to find the raw pace of his F4 and Formula 3 days, and that might come with a bit more IndyCar experience.
He made very few errors this year and his worst result ended up being arguably his best performance, where he could have had a top five before a strategy error by the team at Road America.
Linus Lundqvist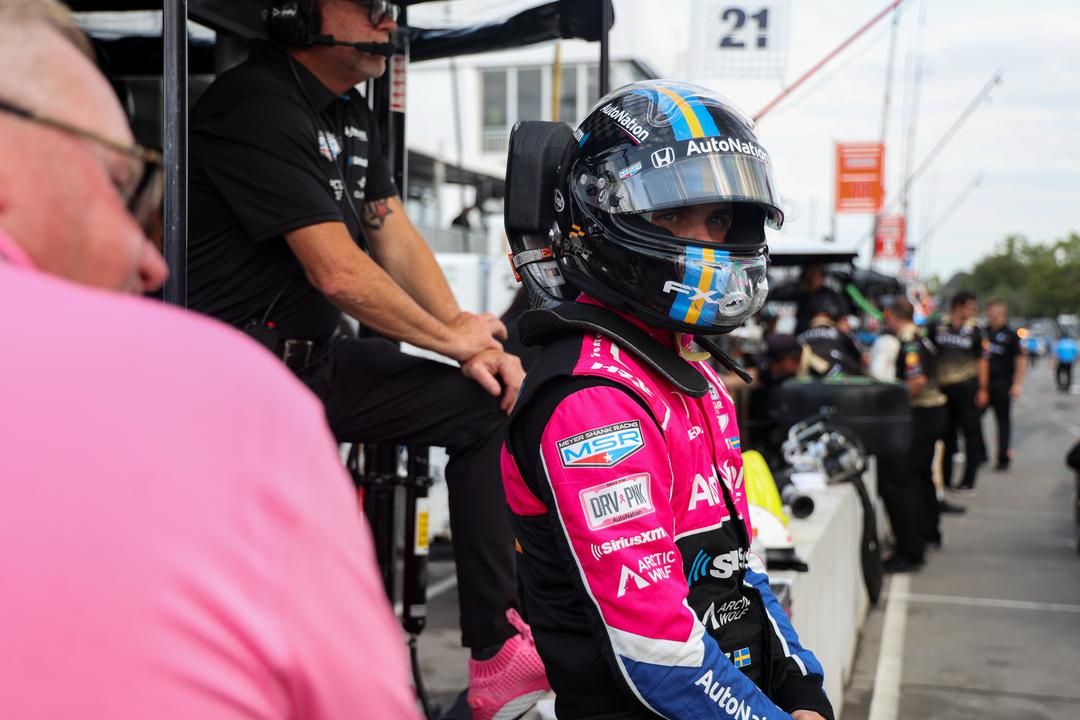 The results don't tell the full story here. Yes, he crashed out of a near top 10 in Nashville that could have ultimately been the difference between the #60 making it to the Leaders Circle. Yes, he was 'only' 18th at Gateway.
But that Nashville race was his first in a year and Lundqvist spent most of it comfortably shadowing Palou. In all three of his appearances, he gave Shank some of its best qualifying performances of the year - including at Gateway, where he gapped four-time Indy 500 winning team-mate Castroneves.
Was it hasty for Ganassi to give him the best car in the series? Three races is never a big enough sample set but given his performances, it's hard to imagine him not doing a strong job for that team next year.
Juri Vips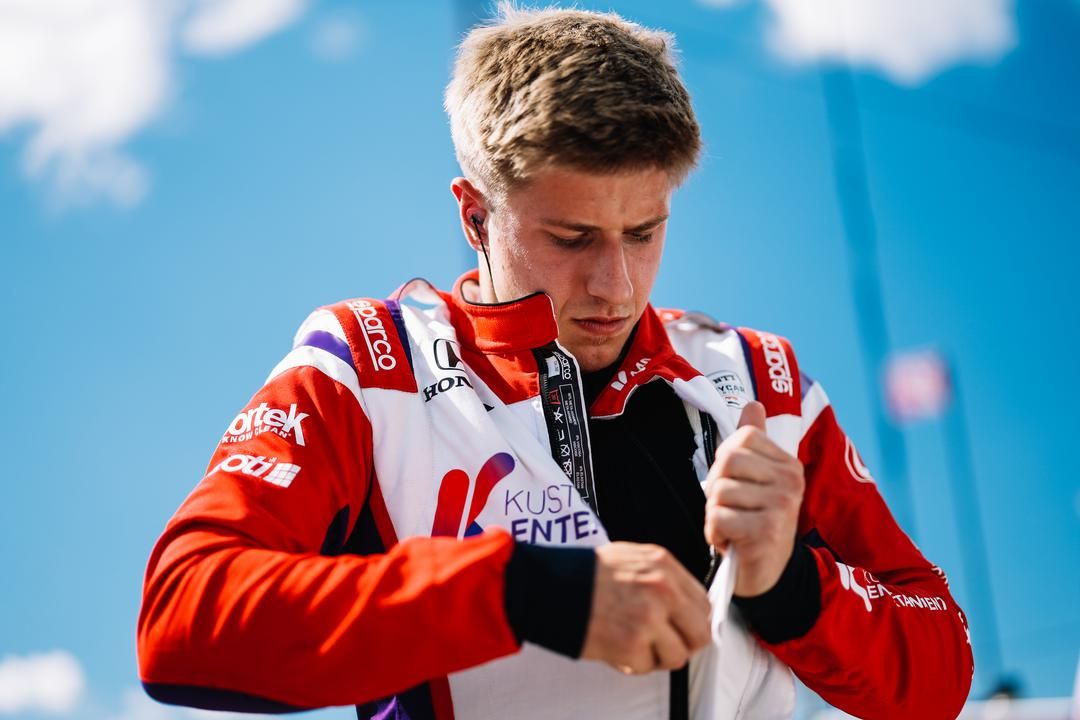 We only have two races to go off for Vips, who'd been out of race fitness for even longer than Lundqvist, but his seventh in qualifying at Laguna Seca before an engine penalty demoted him showed what he can do on a level playing field after a pre-event test.
He came in extremely highly-rated and did a good job in both of his races. I expect Rahal will give him the chance to drive next year.