Going from benched 2022 champion of IndyCar's main feeder series to getting a seat in IndyCar's best team for 2024 in the space of a month is an incredible story for new Chip Ganassi Racing signing Linus Lundqvist.
After being without a drive between winning the Indy Lights (now Indy NXT) title last September and July this year, following an incredible chain of events across July and August he'll replace fellow Swede Marcus Ericsson as Ericsson moves to Andretti Autosport for 2024.
Ganassi has been at the centre of a tumultuous driver market where it looked set to lose its champion elect Alex Palou and 2022 Indy 500 winner Ericsson in the same period, but it's emerged Palou is not planning to join McLaren after all (to McLaren's fury) and that triggered a host of silly season moves starting with Ericsson's.
Of course the free seat at Ganassi was well coveted, but Lundqvist's three outings at Meyer Shank Racing in place of the injured Simon Pagenaud have been enough to convince Ganassi Lundqvist is the real deal.
And not only that, that he's worth a multi-year deal, off the back of just three race appearances where he has an average finish of 18.33.
"Joining Chip Ganassi Racing is an absolute dream come true for me," said Lundqvist.
"Stepping up to race full-time in the NTT IndyCar Series, and to do so with one of the most successful teams in the history of the championship, is the moment I've been working for throughout my career.
"It is hard to explain how much this means to me. I am incredibly grateful to Chip, Mike [Hull, managing director] and to everyone who has backed me on this journey, including of course my family."
How did Lundqvist even end up on the sidelines?
Lundqvist has never been blessed with enormous backing from family or sponsors. He's very grateful to those who have contributed but it's not the kind of support where he can buy all the best opportunities in a series and excel that way.
A switch to the US for 2020 yielded the Formula Regional Americas championship which in turn funded a year in Indy Lights where he finished third to Kyle Kirkwood and David Malukas in his rookie year.
Five wins in the follow-up campaign led to an Indy Lights title, but a combination of a lack of budget and perhaps a perception of the competition not being as strong – something you could easily argue given the performance of the two Lights graduates for this year, Benjamin Pedersen and Sting Ray Robb – left him without a drive in IndyCar.
It was especially damning because the amount of prize money he'd receive was less than past Lights champions (and future NXT champions too), so as an underfunded driver anyway, he picked the worst year to win.
He's used the $500,000 he did win extremely wisely, another reason he's been able to make this step.
What's he done that's so special?
Lundqvist tested with Ed Carpenter and Rahal Letterman Lanigan earlier in 2023 but he had to stump up some of his Indy Lights winnings to get the drive at Meyer Shank in place of Pagenaud.
With a wet Nashville weekend throwing plenty at Lundqvist, he qualified 11th and shadowed Palou in impressive fashion through the race until a late error undid a top-12 finish. He was gutted.
He got another chance at the Indianapolis road course and qualified 12th, then 12th again on his oval debut at Gateway. A 12th-place finish at Indy and 18th at Gateway – which came when Ganassi and Lundqvist were already deep in negotiations over a deal – also impressed the paddock.
Fundamentally, the speed and consistency he has shown versus a very experienced team-mate in Helio Castroneves has been so impressive. Lundqvist knew all three tracks he was coming to but to achieve the level he has in an IndyCar in race situations for the first time has been very, very impressive.
Qualifying at Gateway – where he was well clear of four-time 500 winner team-mate Castroneves – might be the pick of the lot.
Castroneves does have a better average finish – although that's slanted a bit by Lundqvist's Nashville crash – but Lundqvist's average is better than IndyCar champion and Indy 500 winner Pagenaud's over the first eight races before his season-ending crash.
Lundqvist's prevailing skill has been his adaptability. He had no problem driving the Indy Lights car on the absolute edge, but when the IndyCar has demanded a more refined style and joining a team with two established drivers meant he couldn't come in and insist on set-up changes for his style, he's been very adaptable.
Difficult things like in and out-laps and pitstops – he hadn't done a proper live one until the Nashville race – have been conquered too.
WHO ELSE COULD GANASSI HAVE PICKED?
There are two drivers outside of IndyCar Ganassi has tested this year, Nick Cassidy – who's got a big move to Jaguar in Formula E – and Ferrari Formula 1 reserve Robert Shwartzman.
Shwartzman especially seemed to impress the team, but with GT and Ferrari commitments, he's not been able to be a regular presence in the IndyCar paddock which might have harmed his chances slightly.
Certainly, Shwartzman is as good as any of the recent influx of ex-F2 drivers to IndyCar and would have been a thrilling option at Ganassi.
In terms of options in IndyCar, Ganassi was known to have scoped out David Malukas and Callum Ilott over the past 18 months, but you don't get the feeling either convinced Ganassi enough in their two years in IndyCar. As both were/are available, that's proven.
It might turn out Lundqvist is a better option than those two, but Malukas and Ilott are more proven and have both shown a lot of resilience and promise in struggling teams. Malukas is also almost three years younger than Lundqvist.
Outside of those drivers, Takuma Sato has raced the ovals for Ganassi this year but has been largely disappointing given his pedigree. You never got the feeling he did enough to be in the conversation.
Romain Grosjean might have been deemed a logical target by some, but given current boss Michael Andretti has criticised his teamwork and questioned his attitude last month, he doesn't seem a fit for Ganassi at all.
Felix Rosenqvist was likely not considered because he burned a bridge when he left Ganassi for McLaren for 2021.
What's next for the silly season?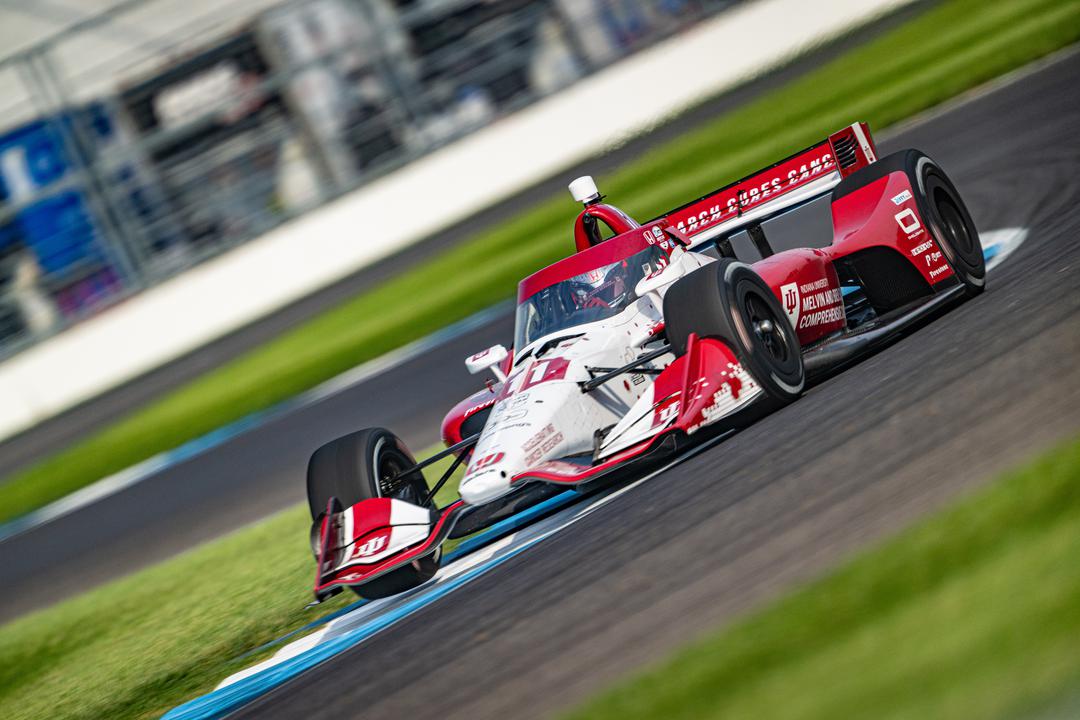 With Palou expected to stay on with Lundqvist and Scott Dixon, the next question is over the fourth Ganassi car. The Race understands Marcus Armstrong is set to fill that seat full time after sharing with Sato this year.
Next is Andretti Autosport, which has been rumoured to be reducing to three full-time cars for 2024, but The Race expects Malukas to join Ericsson in replacing Devlin DeFrancesco and, crucially, Romain Grosjean.
Then there's McLaren, which The Race understands told Rosenqvist he was free to look for other seats. But Palou likely staying at Ganassi means McLaren now needs a driver.
There aren't many elite IndyCar drivers outside of Rosenqvist available. Ilott would be a logical option, and McLaren's not been scared to put drivers from other series in its cars either. We're hoping to find out more about its plans at Portland this weekend.
After that, it's a free-for-all with the other teams, starting with the only other race winner this year, Rahal Letterman Lanigan, which has signed Juri Vips to do the last two races of the year. He has a great chance to 'do a Lundqvist' and earn a seat out of two race starts, if they go well.
Meyer Shank has a decision to make on who to partner Tom Blomqvist. Agustin Canapino is expected to stay at Juncos Hollinger and Ilott will too if a bigger team doesn't nab him. Coyne is expected to sign DeFrancesco, and Christian Rasmussen would be an obvious candidate for a second seat if he seals the Indy NXT title at Laguna Seca.
AJ Foyt has recently become a Penske feeder team. Pedersen is believed to be on a two-year deal but Santino Ferrucci's future is unclear.
Honestly, it's a bit too soon to talk about the bottom three or four teams just yet as they are dependent on a lot of other moves. Rosenqvist has been linked to many of them but his possible stay at McLaren would change other team's strategies. And that's just one example of how things can change.
Lundqvist is proof that anything can happen in the coming weeks.
What's next for Lundqvist?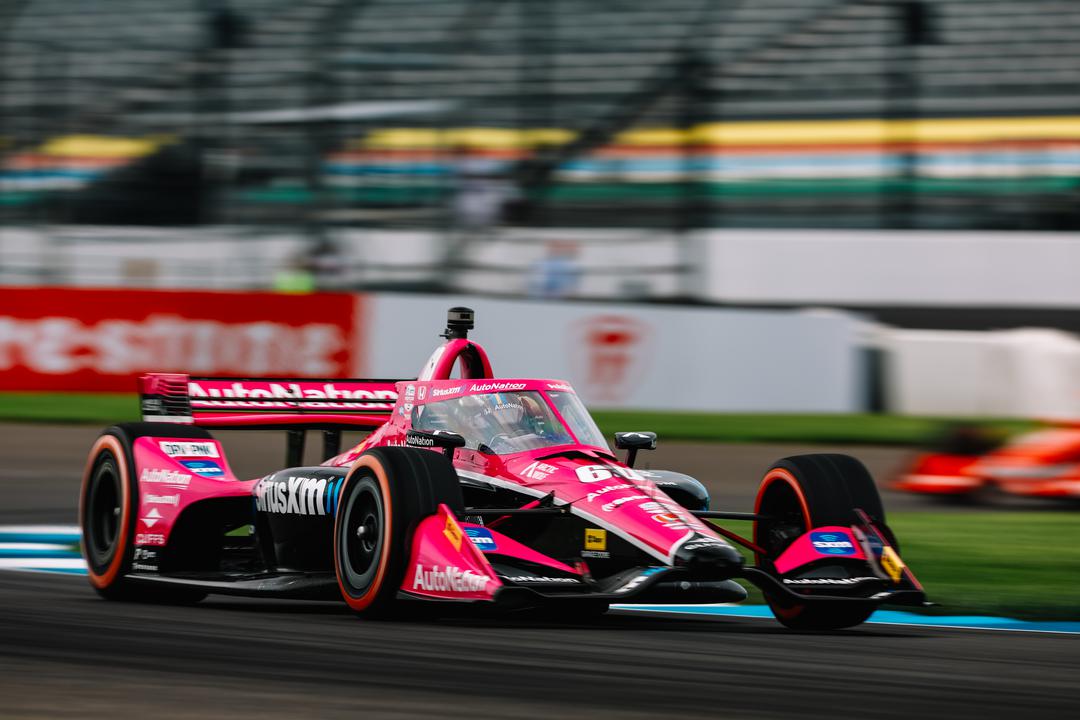 He'll be embedded with the Ganassi team for the final two races of the year, but isn't expected to make any more race outings.
Meyer Shank has already announced that Blomqvist will contest the last two races ahead of joining it next year in the series full-time, so Lundqvist is not required there anymore likely in the knowledge he was going to Ganassi anyway.
The best option four weeks ago looked like Lundqvist impressing enough to get his name in the conversation at Shank and some of the other teams further down the order.
Instead, he's nabbed a 2024 seat with the team certain to win the 2023 title.