IndyCar race winner and Formula 1 hopeful Pato O'Ward has spent the last couple of years as a walking example of an absurdity in the FIA superlicence system but his patience may finally be about to pay off.
McLaren is applying to get O'Ward a superlicence that will likely lead to him becoming a formal reserve driver, in addition to the Friday practice outing he will get in Abu Dhabi this year and the post-season test at the same venue the Tuesday after.
O'Ward has been eligible for the licences required to test F1 cars and drive in Friday free practice for a while. But he has not qualified for a superlicence because of the under-representation IndyCar has in the FIA points system.
A driver needs 40 points from the superlicence qualifying system to be eligible, and just like Formula 2 the champion in IndyCar gets those 40 points immediately. But the points drop-off is more severe and other leading championship positions are worth less than not just F2 but also Formula 3 and even the World Endurance Championship, which is a different discipline entirely.
Superlicence points for leading positions
| | | | | | |
| --- | --- | --- | --- | --- | --- |
| | 1st | 2nd | 3rd | 4th | 5th |
| Formula 2 | 40 | 40 | 40 | 30 | 20 |
| IndyCar | 40 | 30 | 20 | 10 | 8 |
| Formula 3 | 30 | 25 | 20 | 15 | 12 |
| WEC | 30 | 24 | 20 | 16 | 12 |
IndyCar isn't the only championship to be hard done by. Japan's leading series Super Formula, another non-FIA category and a closer equivalent to F1 than F2, is chronically underrated as well. Even Formula E (an FIA world championship no less) probably deserves more points, too.
But let's focus on O'Ward for now. Because his time looks like it has come.
It was daft that he didn't already qualify for a superlicence after finishing fourth then third in the IndyCar points in 2020 and 2021. Then finishing seventh last year in a difficult season scuppered his chance of becoming eligible as the FIA's points system remained the same – problematic for O'Ward in the McLaren hierarchy as it chased IndyCar champion and Chip Ganassi driver Alex Palou, brought him in and made him part of the F1 reserve pool instantly because he had a superlicence.
Now things are swinging back towards O'Ward. Palou's not joining McLaren after all and his F1 duties have disappeared as a result. Though O'Ward was always in contention for proper F1 outing this year and not just 2021 car testing that McLaren has continued to offer him, Palou's disappearance from the scene means O'Ward will get both an FP1 outing and the post-season test instead of having to share them.
And, thanks to another FIA superlicence oddity, O'Ward's perseverance is about to pay off further. Because he appears to finally be eligible because of a COVID-enforced amendment to the superlicence rules that is still in effect.
Usually the 40-point threshold must be met through results in the previous three years. But because of the pandemic interruption, there remains a special provision. If the qualifying period immediately preceding the date of the application includes 2020 or 2021, then effectively the three best results from the previous FOUR years will be counted.
So O'Ward doesn't have to count a 4th, 7th and 3rd in the IndyCar standings (which would only yield 34 superlicence points plus the bonus point he gets for his Abu Dhabi FP1 outing last year). Instead, he counts a 4th, a 3rd, and another 4th from 2020 – 40 superlicence points exactly, plus that FP1 bonus for good measure.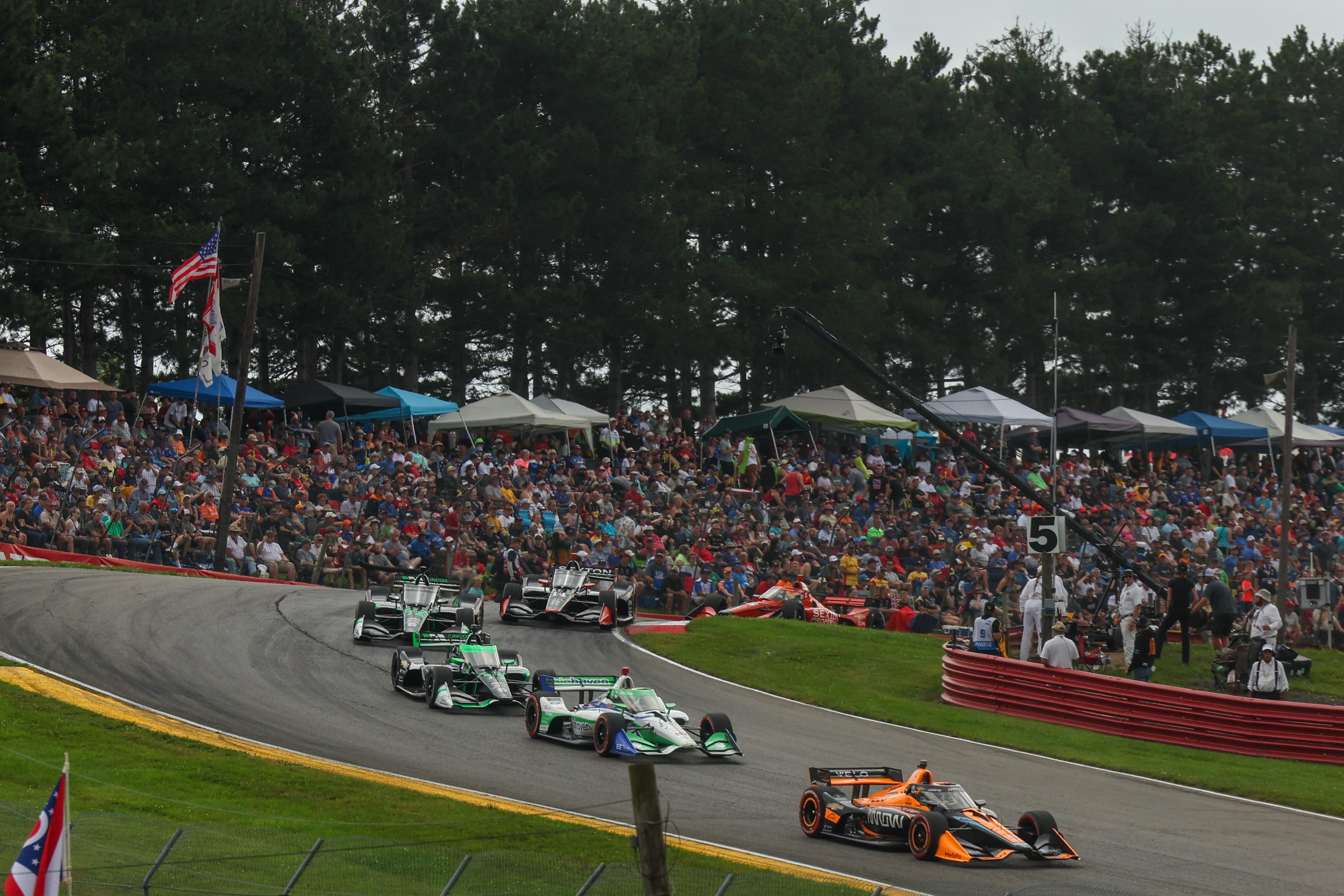 McLaren seems pretty convinced. Asked by The Race about O'Ward's situation, F1 team boss Andrea Stella said: "We are actually checking with the FIA, we think he's eligible now for the superlicence.
"He is qualified to drive a Formula 1 car and be in position to be one of the reserve drivers.
"The two main events that would have involved either Alex or Pato, we have one more session of FP1 and then we have the post-Abu Dhabi test.
"Initially, these kinds of events would have been split between the two. But obviously now in this situation, we will have Pato on the wheel in the FP1 in Abu Dhabi and also driving Tuesday after the race in Abu Dhabi."
This could only be the start of O'Ward becoming more of an F1 priority for McLaren, if he gets his superlicence and almost certainly joins the McLaren F1 reserve pool.
It presents more opportunities for a driver who won't have given up on an unlikely switch of codes one day – but his priority and focus will still be IndyCar as that's where McLaren wants him to stay, at least for now.
And it brings an end to a silly qualification saga for a driver clearly competent enough to be granted a superlicence.
In the future things still need to change. The provision that benefits O'Ward now is useful but should not be necessary. This system is designed to keep out unworthy drivers, not catch out the clearly capable ones.