Red Bull reverted to its older floor specification ahead of qualifying for the Singapore Grand Prix but has more "inherent problems" with its Formula 1 car this weekend.
Max Verstappen and Sergio Perez were both eliminated in Q2 in Singapore, where Red Bull has struggled with its RB19 since opening practice.
Various issues – including the ride height required for dealing with the specific challenges of the street circuit and suspension settings proving unsuitable for parts of the resurfaced track led – to set-up changes all through the weekend, even into qualifying, where Red Bull inadvertently made the car worse after a more encouraging final practice.
Verstappen reported the car bottoming out in big braking zones and suffering from rear instability at low speed in the disappointing double Q2 exit.
Among Red Bull's many changes was going back on a floor upgrade that had been trialled by Verstappen on Friday, with more camber in the forward portion of the floor edge wing designed to exploit energy in the air stream and produce more local aerodynamic load.
But returning to the old floor was hinted at by Red Bull team boss Christian Horner after qualifying on Saturday, when he said the logic was "we'd revert on that component, so it's a tried and tested set-up that we have".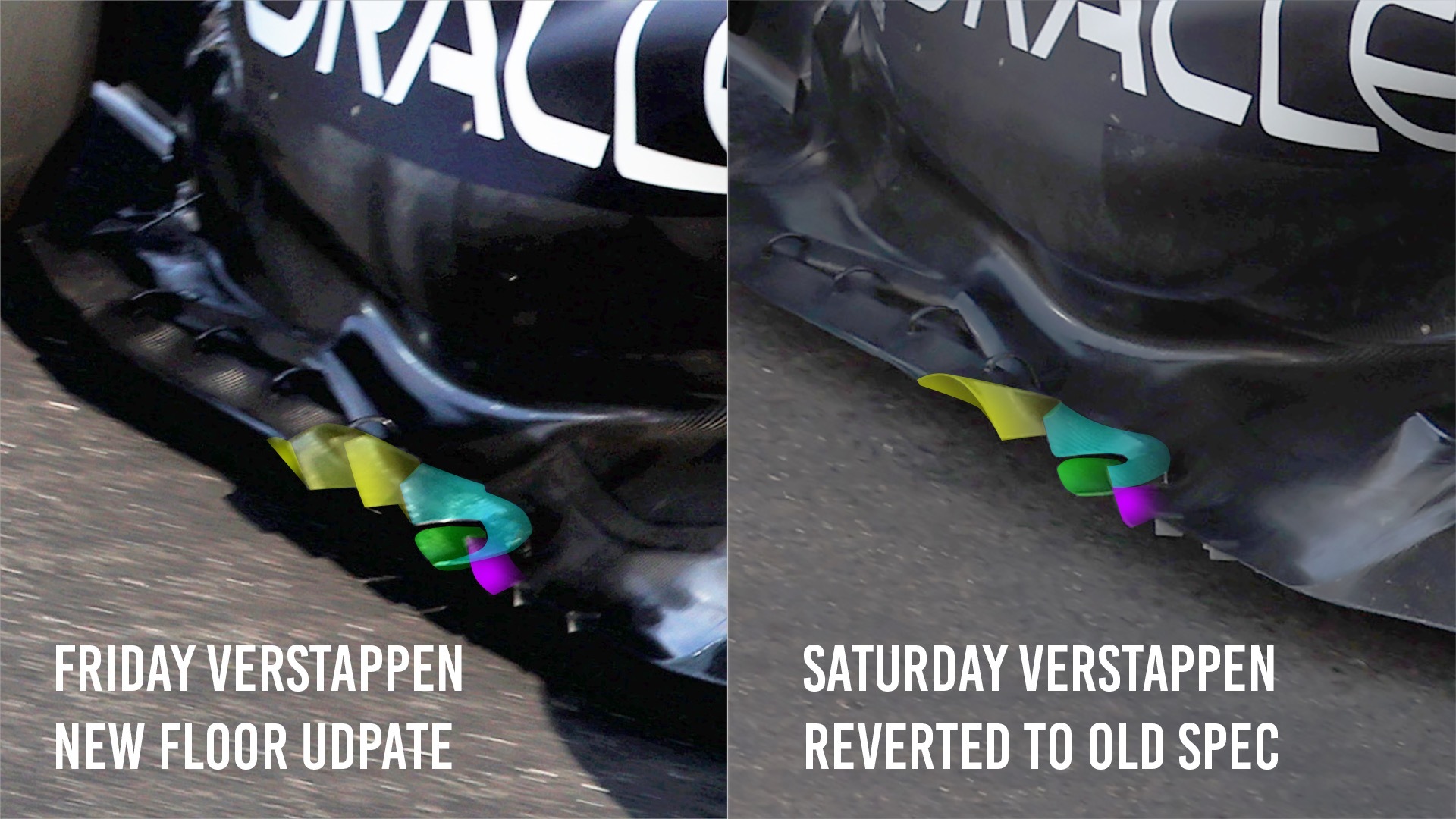 Red Bull chief engineer Paul Monaghan would not say explicitly that the old spec was in use when asked by The Race on Sunday morning, but again hinted that was the case: "I invite you to look at the floor and the rear wing this afternoon and ask me [later] what you think is still on the car!
"These cars are prototypes. And what turns up here on Friday doesn't actually have to race on Sunday.
"So, the [revised rear] wing is still on. The floor, I'll let you judge when it goes out and see how well you paid attention to Friday!"
Photos of the car from Friday and Saturday confirm the floor was changed. Though this could hint it did not work with the increased ride height and suspension settings that Red Bull used on Friday, more likely is that Red Bull wanted to remove a variable – as Horner suggested – while it chased solutions to its bigger issues.
Monaghan said the difficulties on Friday complicated the process of validating the upgrades and that Red Bull ultimately made "greater changes than we would normally apply".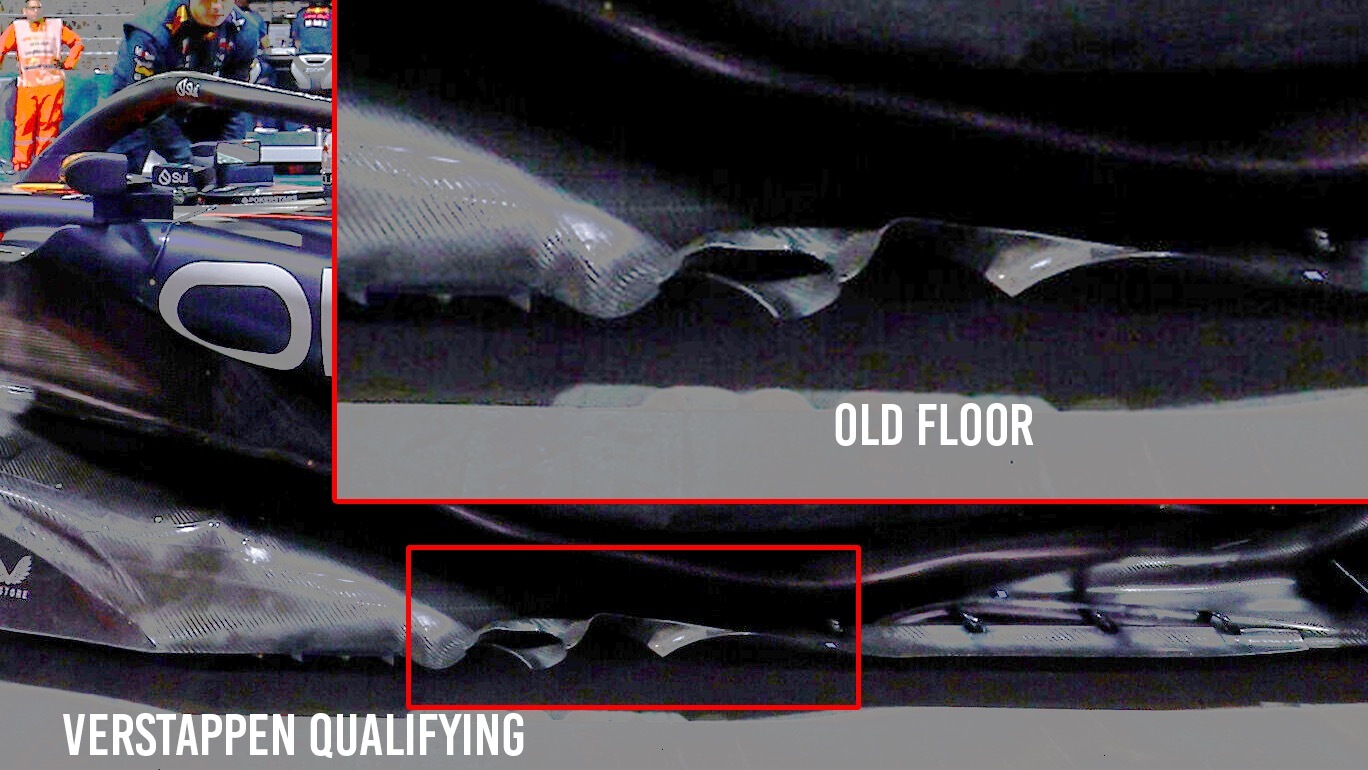 "We've got some inherent problems that we can't necessarily fix in a race weekend," said Monaghan.
"We've made some mistakes. And it's all culminated in us going out in Q2."
Monaghan hinted those car problems were already known and have just been exacerbated by the circumstances of this weekend.
"If we could do it all over again, for sure we would do it differently," said Monaghan.
"Many teams in the pitlane might say that. But I think we compounded some errors."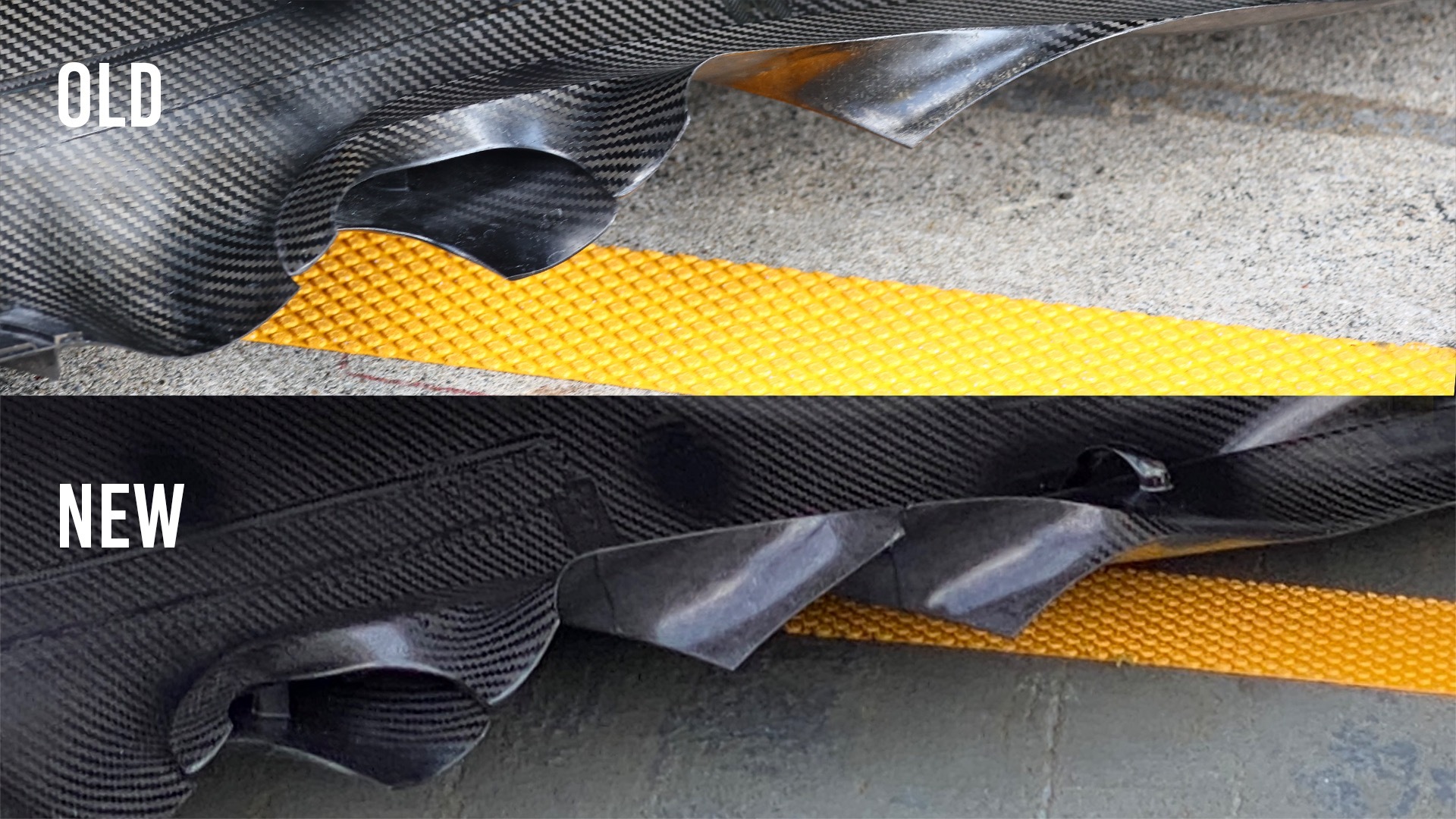 Just like the technical directives relating to flexi wings and floor planks that are a topic again this weekend are not believed to have suddenly pegged Red Bull back, the new floor is not a key factor in Red Bull's performance issues either.
That is evidenced by the fact Verstappen still struggled so much with the old one, and suggests the upgraded floor will return in Japan next weekend and work as anticipated.