Arrow McLaren has filled the 2024 IndyCar line-up gap it had previously earmarked for double champion Alex Palou with 21-year-old David Malukas, who joins on a multi-year deal from Dale Coyne in place of the Meyer Shank-bound Felix Rosenqvist in the #6 car.
Malukas, the second youngest driver in the series, is in his second season of IndyCar racing and was expected to sign for Andretti before McLaren found out last month it wasn't getting Palou – who it is now suing in a UK court over an alleged 2024 contract and payments it has made to him – and needed to decide on a third full-time driver.
Rosenqvist had been told he was free to talk to other teams before the Palou news broke and ultimately elected to join Meyer Shank Racing, a move that was announced earlier this week.
The opening gave Malukas all the chance he needed to make the step up from Dale Coyne Racing, which is where Palou and Romain Grosjean cut their teeth before getting moves to bigger teams.
This is something of a leap of faith for McLaren as while Malukas has scored a pair of podiums – both at Gateway in consecutive years – other headline results have been a struggle.
Especially in 2023, where years of plundering of Coyne's top personnel has led to a dearth of talent behind the scenes at the team and made it harder for Malukas to stand out.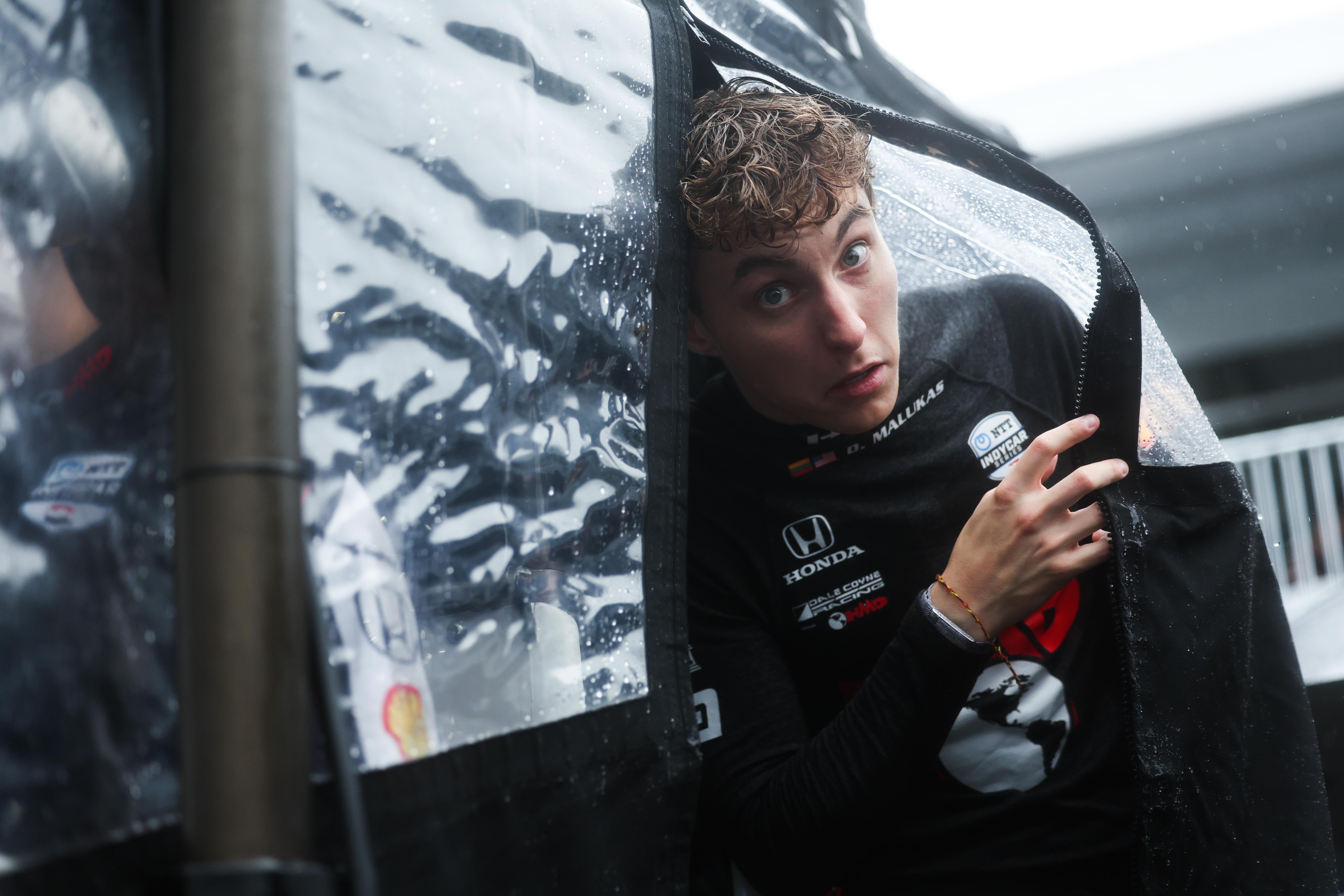 But his youth and flashes of pace appear to be enough to have persuaded McLaren, which will no doubt love his personality; the social media-savvy Malukas will likely complement new team-mates Pato O'Ward and Alexander Rossi on that front.
"I can't wait to race in papaya next season," said Malukas.
"Pato and Alexander both know what it takes to win, so it will be fun racing alongside them and learning from them as well."
On Malukas's talent and electing to sign him, McLaren Racing CEO Zak Brown added: "David is an up and comer in the NTT IndyCar Series, and based on what we've seen from him so far in his first two seasons, I'm confident there's a lot of talent we can extract from him through the resources we have at Arrow McLaren.
"Beyond what he can do on a racetrack, he's got a great personality and we're excited to welcome him to the McLaren Racing family."
What is Malukas capable of?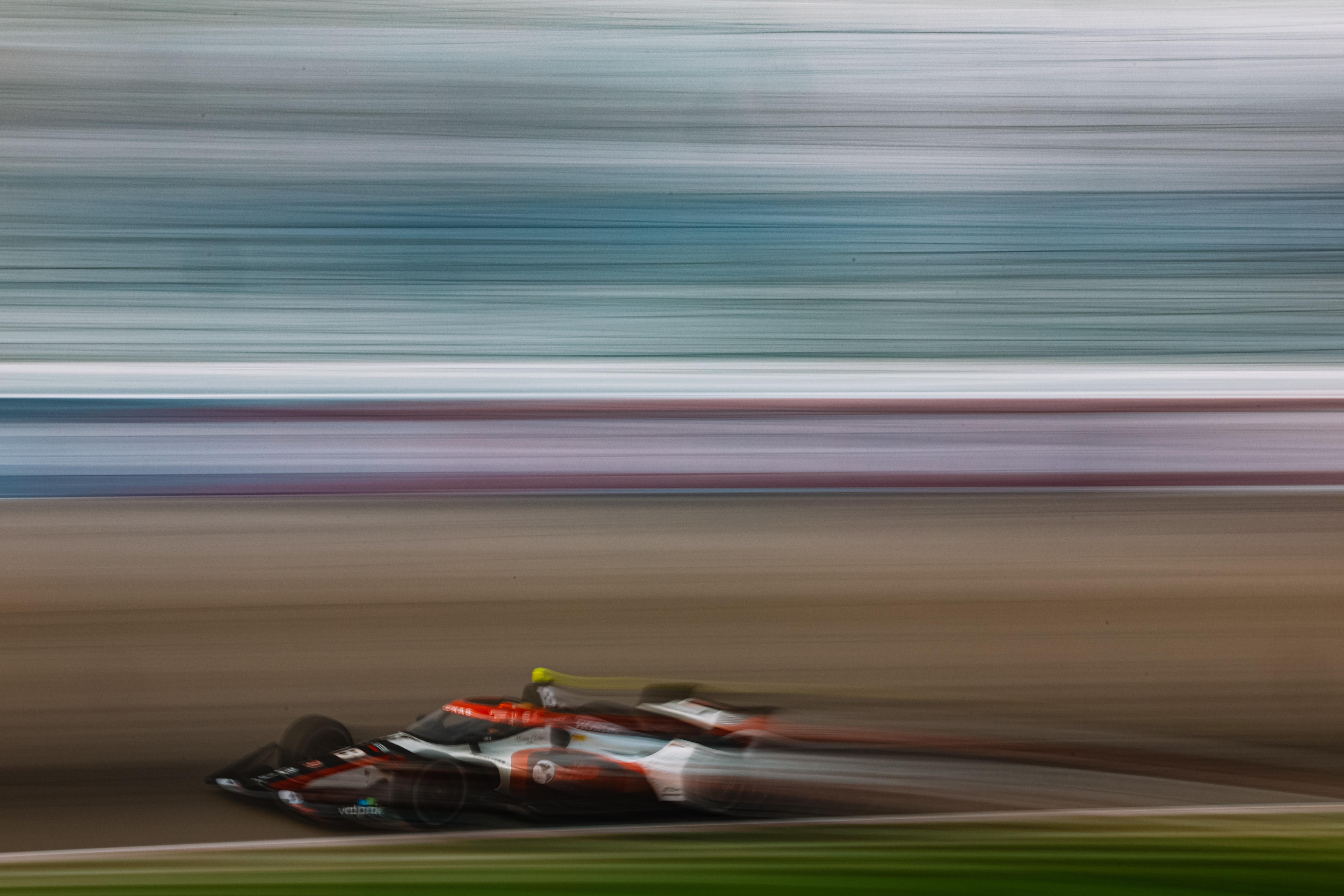 It's true, outside of Gateway, Malukas has struggled for headline race results. But his qualifying performances offer a lot more to look at.
A ninth and a third at Iowa and a fifth at Nashville were all strong, while last year, Fast Six appearances at Detroit, Toronto and Laguna Seca showed that he has raw speed over a single lap.
Those looking for the poles Grosjean achieved in his Coyne year would do well to remember the sheer number of staff lost to the top teams since, and that's no doubt one of the reasons Malukas made the bold move to announce leaving Coyne before having another ride settled.
Brain drain has been a common problem for that team over the years. Palou only managed a couple of top 10s and a podium on his way to 16th in his sole Coyne year in 2020, not far off what Malukas has done.
Some of those qualifying performances have not been converted due to Malukas errors, but the majority of his races fall apart at poor pitstops – the easiest place to lose seconds at a time when competition is so fierce – or through bad strategy calls, bad luck or reliability woe.
Malukas has the 25th-best pitcrew according to the 'Firestone Pit Stop Performance' award, measured by taking each team's time spent on pit road in a race, and is 16th in the championship. That's a massive gap.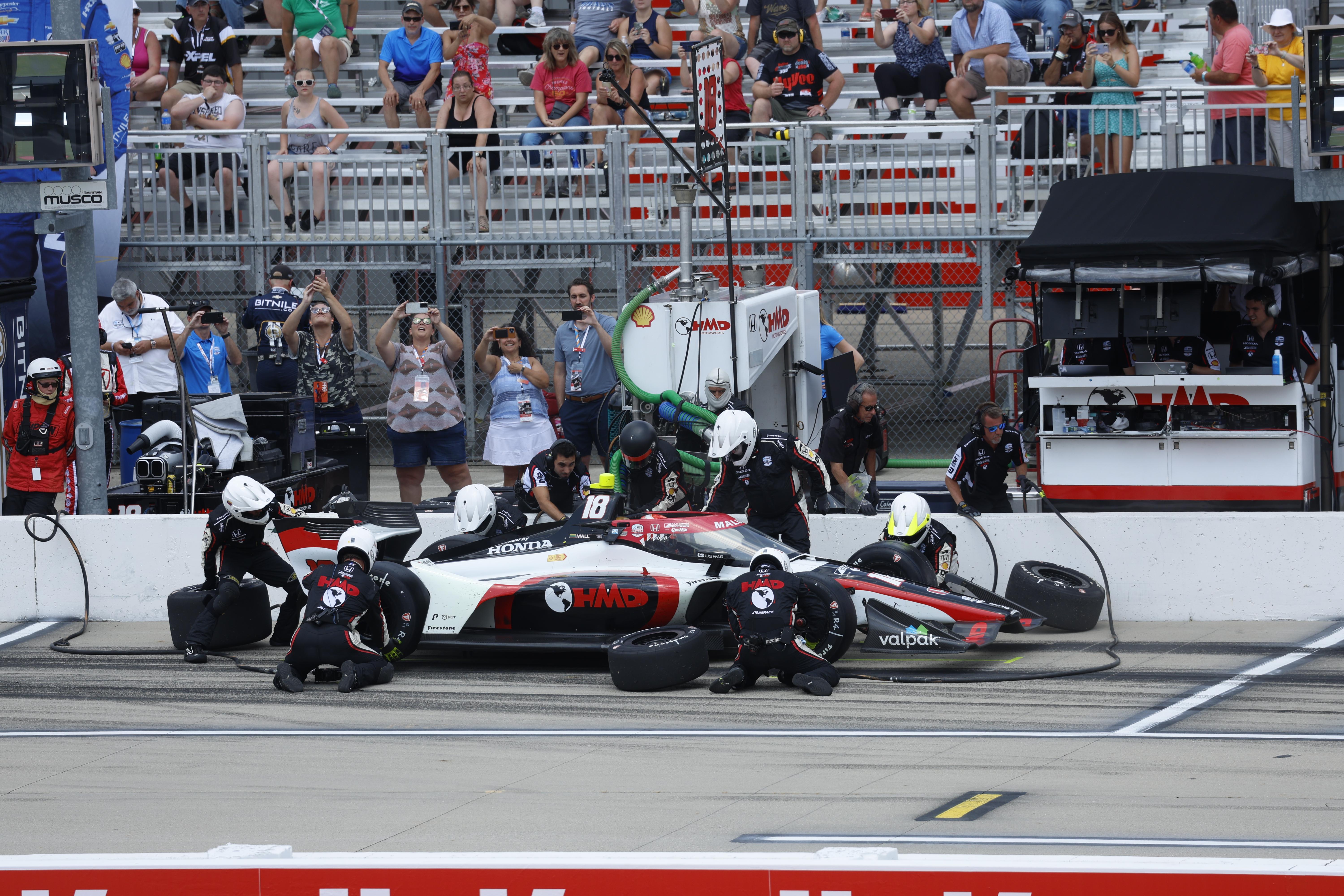 The simple fact is no one knows what Malukas is capable of until giving him a benchmark team-mate to be measured against – something else he's lacked this year – and the equipment to fight for better results.
I believe he'll be a very solid IndyCar driver. Whether he can match O'Ward remains to be seen, but we can only judge that for certain once he's given the tools to compete. It's not fair to do so yet.
Those who have worked with Malukas have been very complimentary. He drives more on 'feel' than through a wide and deep knowledge of engineering, but that's not uncommon – and he's more than capable of diving into the data to improve.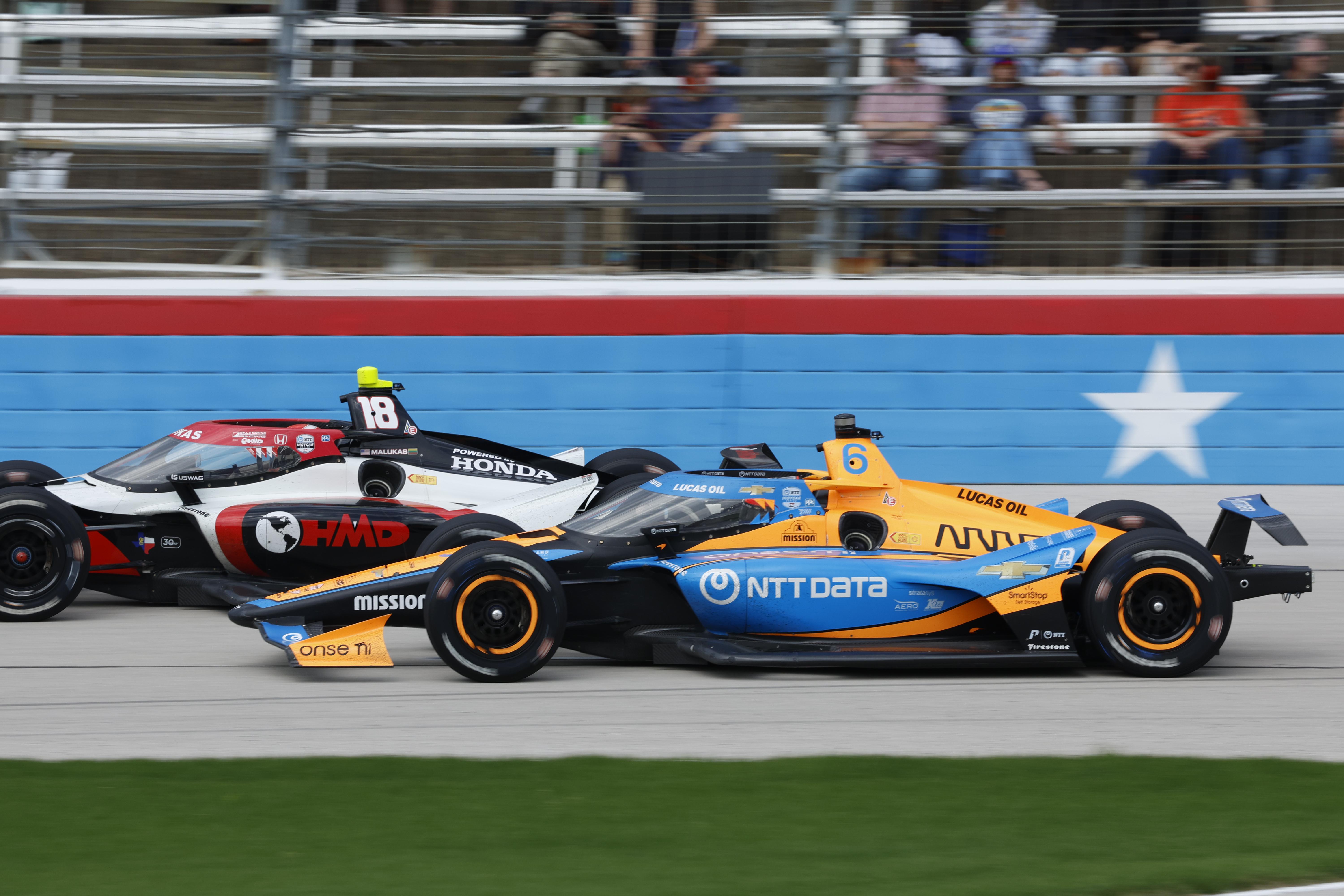 He certainly has all the attributes to be a hit and a good fit at McLaren.
"We've been extremely impressed with how quickly David has got up to speed in the NTT IndyCar Series," said team boss Gavin Ward in McLaren's announcement.
"At 21, he's already one of the strongest oval racers in the field and his competitiveness on road and street courses has been steadily improving.
"That speed combined with an excellent attitude and work ethic makes us thrilled to have him join the team."
Who else could M
c

Laren have gone for?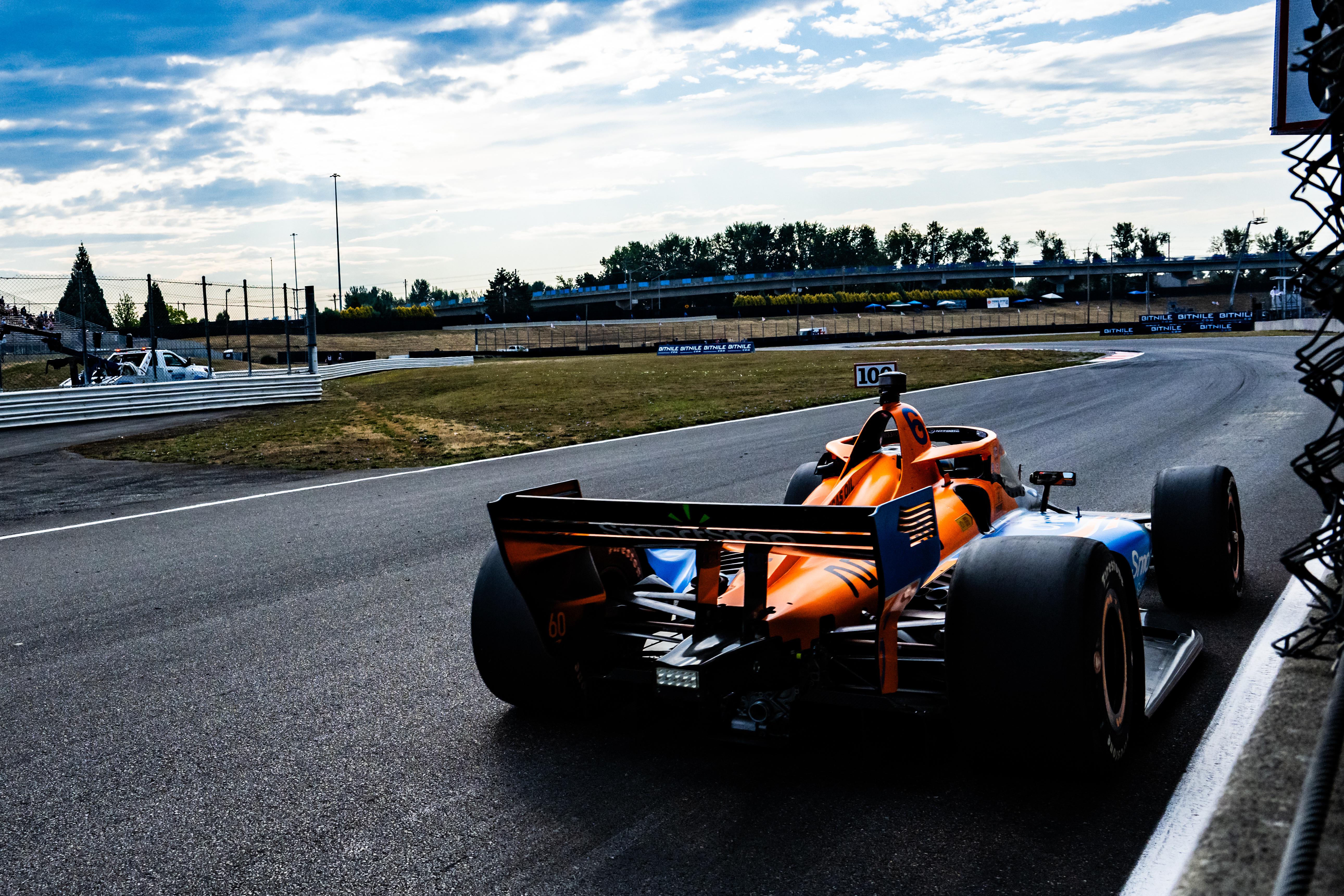 If we're being wide-lensed about this, there are hundreds of drivers McLaren could have tapped up. It's had Nico Hulkenberg and Kevin Magnussen in its cars in recent years, so a veteran from Europe could have been an option. It also has a Formula E team it could have plundered, and it could have taken a look at most of this year's Formula 2 field.
But with O'Ward – even after a season in which he has made a few errors – comfortably one of the best drivers in the series, and with Rossi being a good addition as a safer pair of hands than Rosenqvist, it did at least give McLaren the flexibility to go for a more unproven prospect like Malukas.
Callum Ilott would have been the top option from IndyCar outside of Malukas or convincing Rosenqvist to stay. Ilott's in a similar situation to Malukas with a team struggling for headline results, as Juncos is in its second season and its first with two cars.
Ilott's had plenty of strong performances if you look closely enough and has the experience of working with Formula 1 teams as an ex-Alfa Romeo and Ferrari test and development driver.
Still, it's clear the strong pair of O'Ward and Rossi has given McLaren the freedom to back Malukas's youth. He's the second-youngest driver in the series and will already be going into his third season in the championship when he starts at McLaren.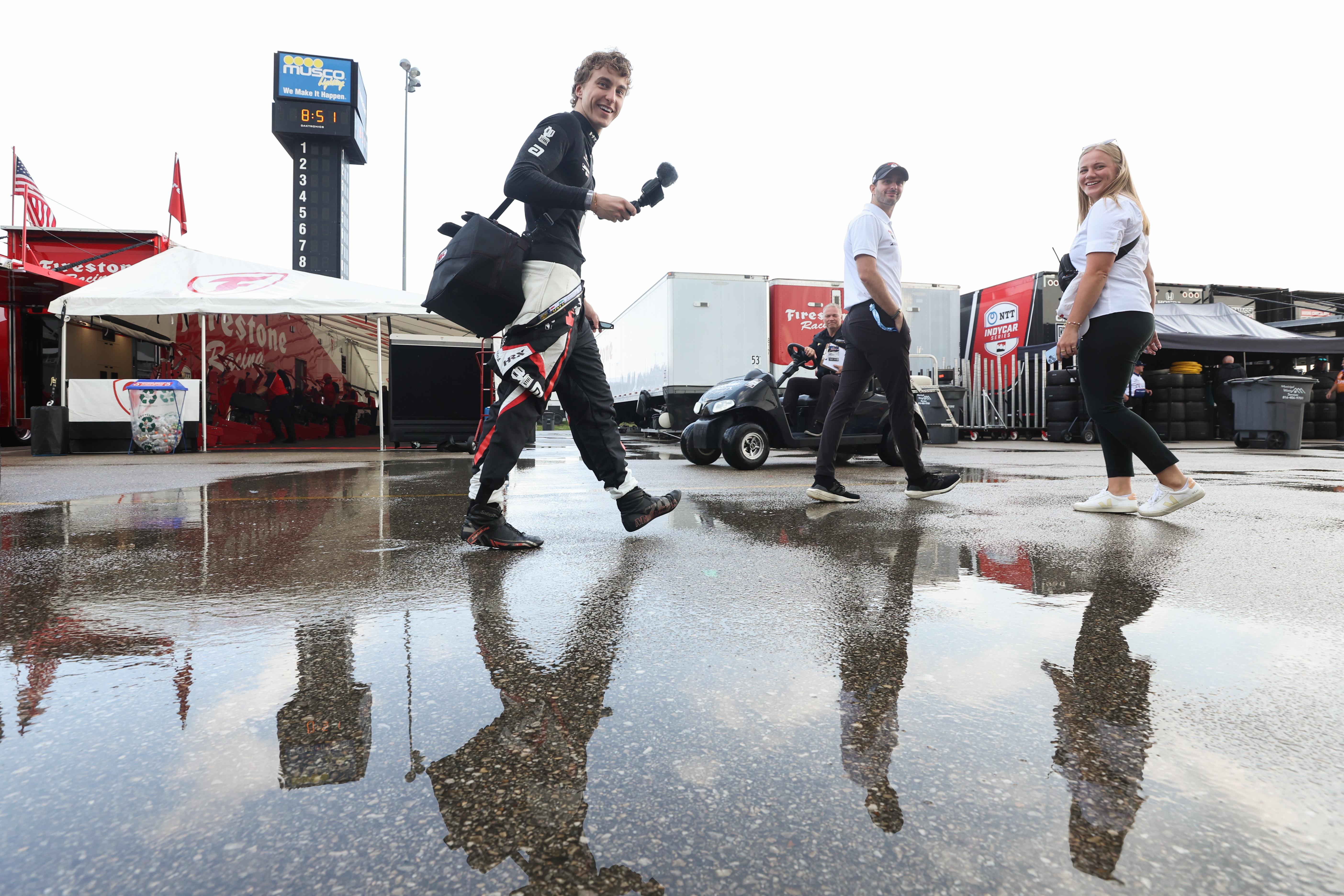 It's quite nice that while other teams appear really keen on taking a driver from F2, and we've seen plenty come over, McLaren – arguably the best-placed IndyCar team in terms of being exposed to F2 due to its presence in F1 – has gone for a homegrown talent who impressed on the Road to Indy.
While some might argue F2 drivers are only going to become more popular in IndyCar, McLaren has shown it's not a foregone conclusion that good, homegrown talents will be overlooked for a fashionable driver from overseas.