Meyer Shank Racing has signed Felix Rosenqvist from Arrow McLaren to join Tom Blomqvist in the team next year on a multi-year deal, with Simon Pagenaud's future in IndyCar now in doubt.
Rosenqvist has driven for McLaren since 2021, when he joined after two seasons at Chip Ganassi Racing including a rookie of the year effort in 2019 and his sole career race win in 2020 at Road America.
The Swede is 12th in the championship standings in 2023 and has struggled to match team leader Pato O'Ward this year and continue the progress he made last year when he finished eighth, one year on from ending up 21st during his maiden season with McLaren.
Rosenqvist has been the odd one out at McLaren for two seasons now. Last year it signed Alexander Rossi and tried to add Alex Palou, which would have signalled Rosenqvist's exit, but after a lawsuit was settled out of court Rosenqvist got a reprieve.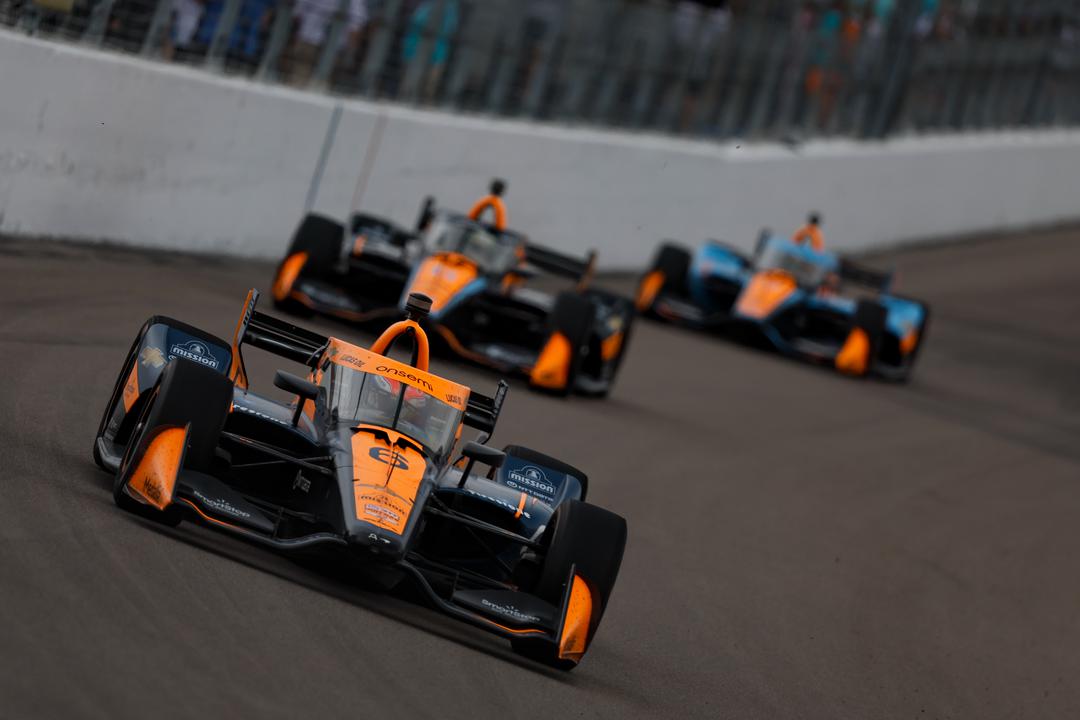 Rosenqvist is currently 38 points behind Rossi, and although he's sixth in the series in terms of average start (9.31), his average finish (14.19) shows where there is work to do in terms of race execution and consistency.
McLaren has been to blame for some of his issues, but crashes and errors have been too frequent in his McLaren tenure.
He was told recently he could look for other options with Palou expected to join McLaren once again – until McLaren boss Zak Brown revealed Palou wouldn't be joining the team, potentially once again propping the door open for Rosenqvist to stay.
However Shank's desire to sign Rosenqvist – the two have been linked for some time now – clearly helped sway Rosenqvist's decision to sign on a multi-year deal. McLaren is understood to be filling the seat left by Rosenqvist with Dale Coyne's David Malukas who should be announced by the team in the near future.
Three amazing seasons with @FRosenqvist. 🧡
 
From the entire Arrow McLaren team, thank you for the memories, laughs and sharing your career with us. pic.twitter.com/1gtqOfFWas

— Arrow McLaren IndyCar Team (@ArrowMcLaren) September 5, 2023
"I'm super excited to start the next chapter of my IndyCar career together with MSR," said Rosenqvist.
"This will be a great opportunity for myself and MSR to elevate and get to the next level together. I'm also pretty excited to get to work with my old friend Tom (Blomqvist) again. I'm ready to start working together and getting the next season started."
Shank may well have been the best seat available for Rosenqvist. On paper, they are both capable of high peaks but have struggled for consistency.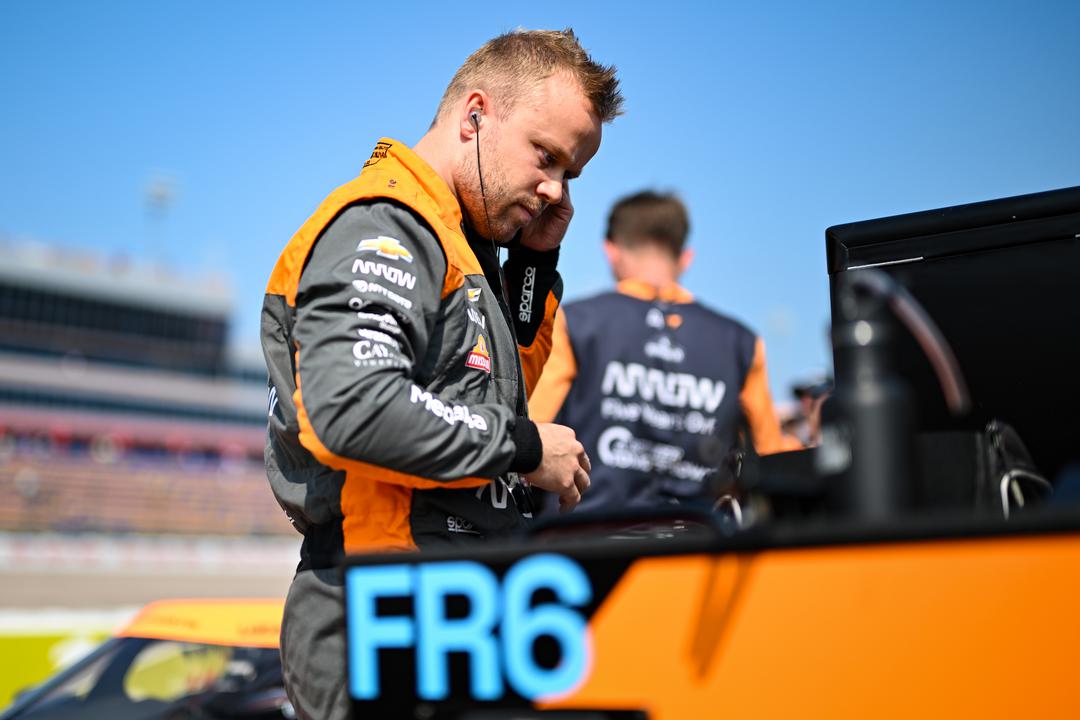 The main upside for Shank is that Rosenqvist is likely better than any other established IndyCar driver it could have gone for to join the team.
The upside is that Shank is brilliant at securing and keeping sponsors, has a really good handle on making big decisions for the team's future, and on occasion it has shown it can compete with IndyCar's best.
Shank's main trouble has been with keeping its tyres alive – something technical partner Andretti has also struggled with – pitstops and strategy management. Those are all fixable things and the addition of a pitcrew coach at the start of the season was part of that.
This could be the joining of two inconsistent partners showing flashes of brilliance. But it could also be Rosenqvist helping Shank to improve the areas that have held it back from emerging as one of the 'best of the rest' from IndyCar's midfield.
"We're very excited to have our 2024 IndyCar plans finalized and to welcome Felix (Rosenqvist) to the team," said Mike Shank.
"Felix has been someone that has been on our radar for quite some time now and everything lined up this year to work something out with him. It's no secret that we've had a difficult season, with some things out of our control and some things in our control. I think we are all looking forward to resetting completely, starting over and getting to work.
"I think Tom and Felix will work great together and really feed off of each other. We will also have Helio [Castroneves] with us at every race to provide his feedback and advice which will be an added bonus, so I think we're in for a solid year ahead."
Meyer Shank's release made no mention of Pagenaud other than further confirmation that Blomqvist will continue to replace him for this weekend's season finale.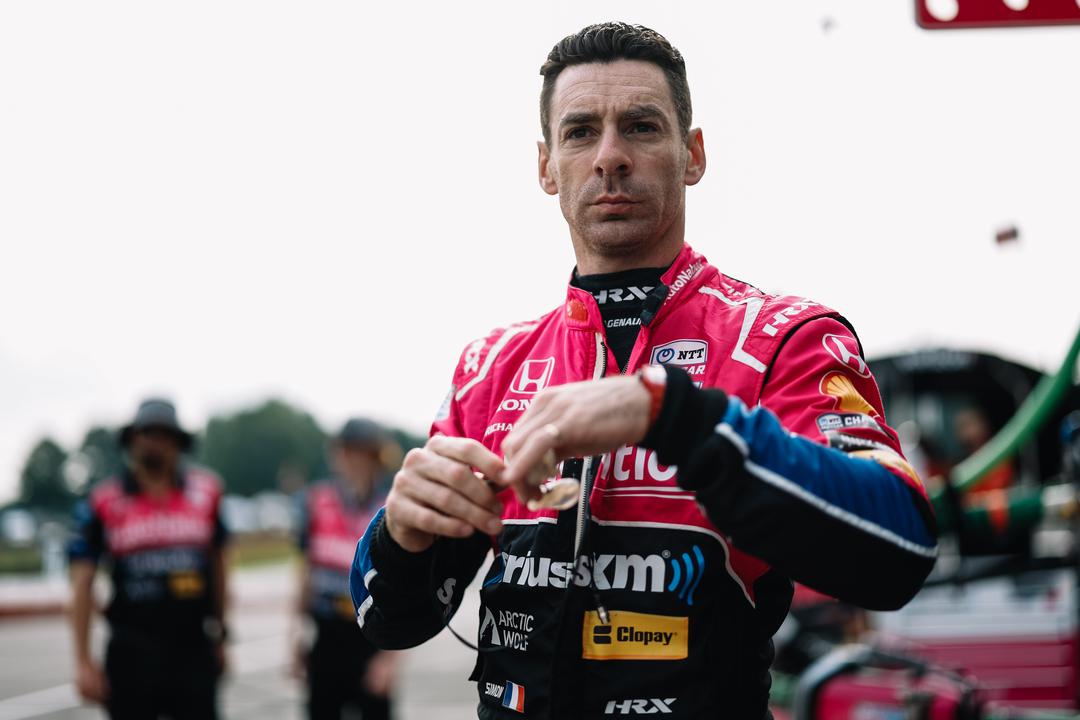 Pagenaud was having a very tough second season for Shank lying 24th after eight races before a somersaulting Mid-Ohio crash led to a concussion and ended his season.
His future beyond the end of his current contract at the end of this year is now up in the air.
Pagenaud won the title in 2016 and the Indy 500 in Rosenqvist's maiden IndyCar season, but just four years later he is facing a spell on the IndyCar sidelines if he can't secure a seat.
"I would like to wish MSR all the best and thank Mike Shank, Jim Meyer, and the whole team for the valuable experiences I have gathered through the last two years, Pagenaud said.
"I wish we could have achieved more together over the last two seasons and win races but we could not make it happen.
"For now my goal is to fully focus on myself and recuperating. It is a slow process and I continue to work with the doctors and do what it necessary to get my health back to 100%."