Romain Grosjean's time as an IndyCar driver for Andretti Autosport will all but certainly come to an end after this weekend's season finale.
Where did it go so wrong?
Grosjean's rookie year in 2021 came amid his fightback from a fiery crash during what would turn out to be his final race in Formula 1 in Bahrain that established the 'Phoenix' nickname his fans grew to love – so much so that they voted him the most popular driver in the series that year.
At Dale Coyne that year he produced a pole position and almost won at the Indianapolis road course, something now two-time IndyCar champion Alex Palou hadn't come close to achieving in his 2020 Coyne season.
The switch to Andretti appeared to have so many nice synergies – with team owner Michael Andretti himself being a rapid but sometimes inconsistent driver capable of phenomenal driving and pissing the odd person off in other moments.
But it unravelled quite quickly, yielding only a 13th place in the standings in that first season.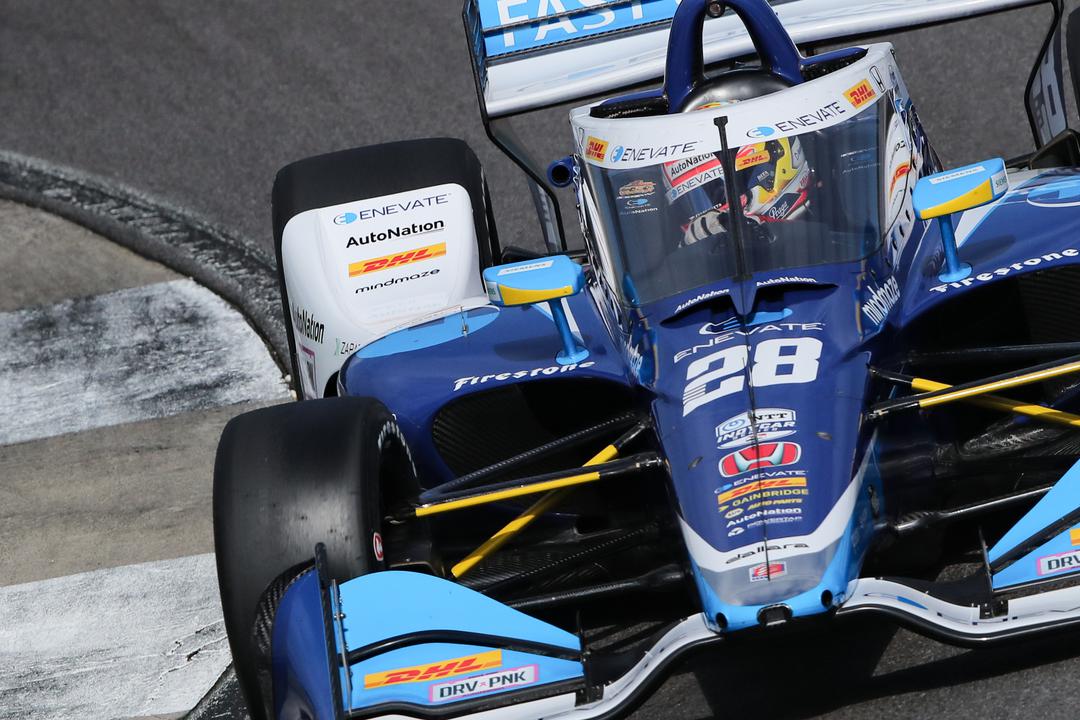 The biggest problem was the behaviour of the Andretti car, which did not suit Grosjean's driving style.
"At Andretti there were some really big strengths on the car like rear grip, Andretti has got amazing rear grip, which is awesome if you like understeer, but I don't like understeer, it's well-known," Grosjean told The Race earlier this year.
"I just can't exploit my driving style when it's understeering.
"So we had to get me back the feeling of the front end that I had a Dale Coyne that I really liked and we took longer than we anticipated."
An influx of young and hungry drivers either bred for IndyCar or a similar series has exposed some of the more established drivers in the field for this very reason.
Simon Pagenaud is another like Grosjean who requires the car a specific way. When he gets it, he's capable of astounding feats, but when he doesn't, drivers like him struggle relative to more adaptable rivals on the IndyCar grid.
It's not to say that being more adaptable is always the best thing, but it does almost certainly mean the lows are lower for the less adaptable drivers.
Still, in a hallmark of Grosjean's work ethic, which I don't think has been called into question since being in IndyCar, he and his engineer Olivier Boisson really found a new package for 2023 and hit the ground running.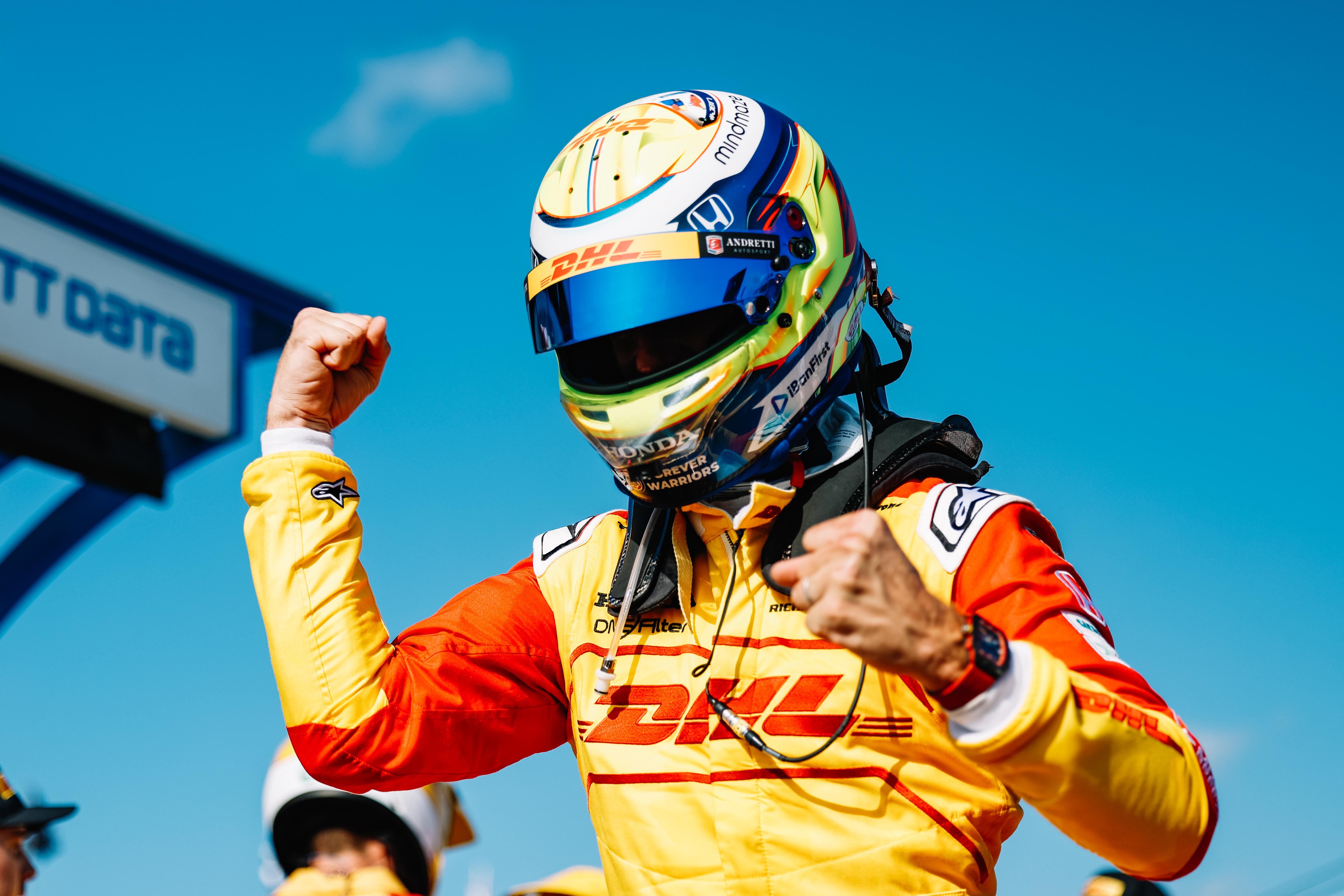 Of course, people are very critical of his stretch of being outside of the top 10 in the middle of the year. Some of those events were admittedly caused by Grosjean's errors.
But people have been quick to forget the start of the year, when he should have won had he not been taken out in St Petersburg. A crash at Texas probably came with a bit of inexperience of dirty air on a superspeedway – it was only his second race at Texas! – and then he followed that with two strong and sensible second places where he drove very well.
We can't forget what happened the rest of the year, but we can't forget the start of it either and I wonder how different the year would have been had Grosjean led the championship or at least been in the top three after four races.
Even with his poor run of mid-season form – which also included some team mistakes and car problems, too – he wasn't a million miles away from his team-mates until a crash that wasn't his fault in Portland really screwed his tally.
---
Andretti drivers in 2023 IndyCar standings after Portland
Colton Herta, 10th – 348 pts
Kyle Kirkwood, 11th – 347 pts
Romain Grosjean, 13th – 276 pts
Devlin DeFrancesco, 21st – 169 pts
---
Part of the reason people might be quick to forget the highs of this season is because Phoenix-mania had certainly worn off by last year.
There were a few wheel-banging moments and aggressive driving that upset some drivers in 2021 already, but by Barber in 2022 the cat was out of the bag as Graham Rahal laid into Grosjean after what was admittedly a silly incident where Grosjean didn't give Rahal the room he deserved.
"That guy's a punk! He hit me ON PURPOSE!"@GrahamRahal is NOT HAPPY with @RGrosjean! 🍿 #INDYCAR pic.twitter.com/YVFTeBCfx1

— INDYCAR on NBC (@IndyCaronNBC) May 1, 2022
Later in the year, Andretti tensions came to a head when Alexander Rossi crashed into Grosjean three times at Mid-Ohio.
What do you think of this incident with teammates @AlexanderRossi and @RGrosjean?#INDYCAR // #Honda200 pic.twitter.com/kzVxjJD4ZW

— NTT INDYCAR SERIES (@IndyCar) July 3, 2022
The pair have since made up and are good friends now that they aren't team-mates, even flying each other to races after getting their pilot's licences, but in the team things were tense.
Grosjean addressed this at the Indy 500 earlier this year, talking about intra-team dynamics. F1 is cutthroat where your first rival and sworn enemy is your team-mate. IndyCar is a much more integrated environment where drivers are expected to put car development ahead of individual performance when required.
"I used to be an asshole as a team-mate, I think I've got better at it," Grosjean said.
"When you grow up in Europe there's only one guy that's going to make it through, so everything you've been taught is to destroy all of your team-mate, and move on to the next ladder. So in Europe there's a lot of that.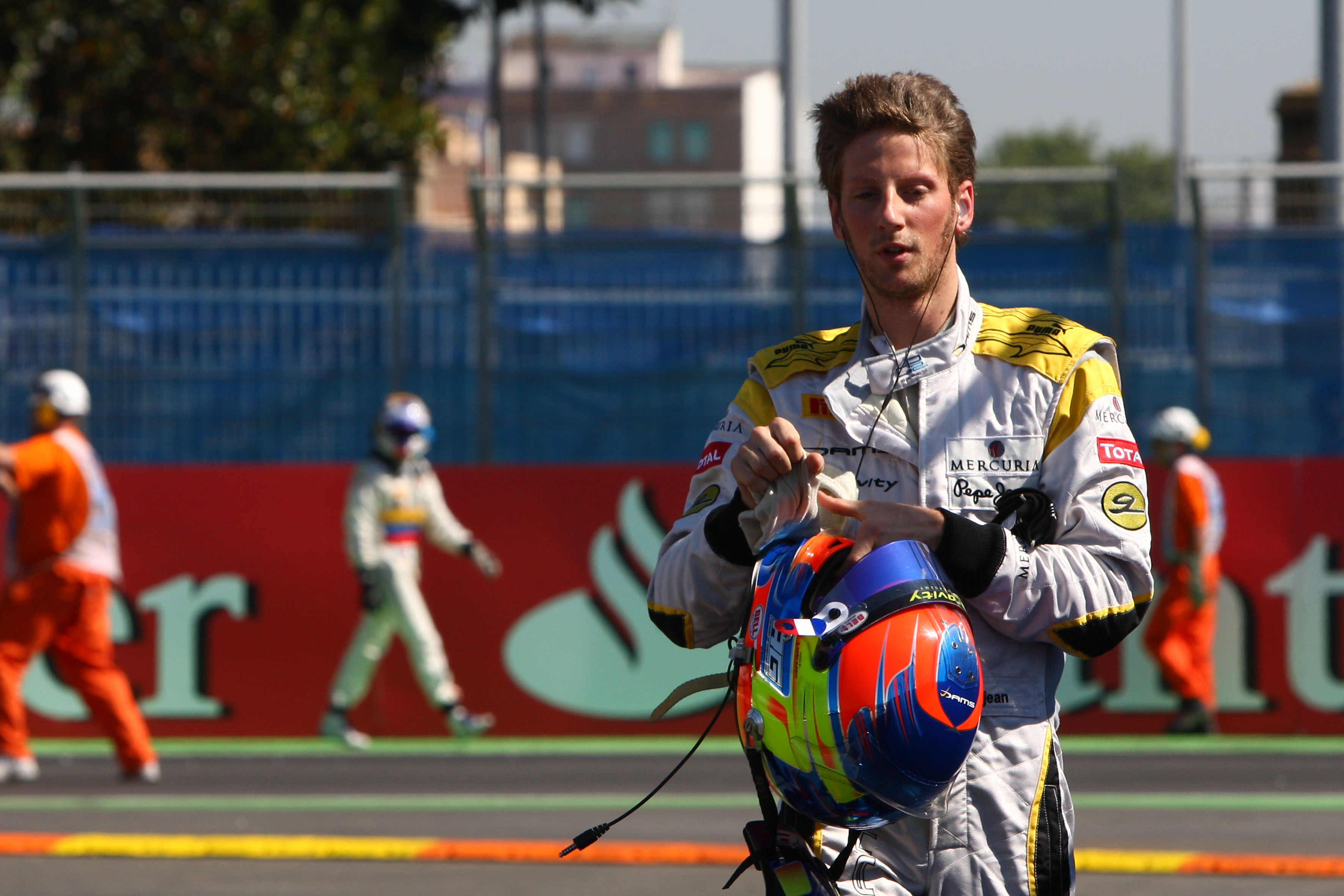 "Here it's different. I used to be the guy that just wanted to beat my team-mate and kill a lot of careers through my path just because I was faster than the other guys that made it through.
"Now it's different."
As both Grosjean and Andretti spoke of being close on a contract extension in May, it's clear that Grosjean hadn't burned any bridges in the team with his time there by then.
Grosjean's never the kind of driver who needs to be liked by his team-mates, but of course the team is the one that offers him a contract and pays the bills.
This year we've seen Grosjean irate on multiple occasions, usually to do with traffic, which he repeated at Portland last weekend.
.@RGrosjean expresses his frustration after not advancing to Round 2.

📺: Peacock#INDYCAR // #PortlandGP pic.twitter.com/e7VGkd7hH3

— NTT INDYCAR SERIES (@IndyCar) September 2, 2023
These moments of anger look bad when they're seen in isolation on TV. Grosjean knows that and has discussed it before.
"That's the way I am," he said.
"Yes, I understand, sometimes it can look bad from the outside. I'm working on it myself but it's also who I am and I'm not going to change."
Michael Andretti himself has expressed his frustration at this, telling the Indy Star in July: "He's fast. Pleasant guy, great guy, but when it's negative comments about the team, yeah, that's frustrating.
"And it's not even just me. The guys, they take it to heart, because they're busting their asses.
"Everyone makes mistakes, he's made his share as well.
"I think that's where Romain sometimes has a problem, controlling his adrenaline.
"Once he calms down, he's more measured, but in the heat of the moment, I think he has a problem.
"It's probably been his biggest downfall while he's been here."
Despite Grosjean been caught venting his anger after getting out of the car on TV a lot, he hasn't alienated the whole team because of that.
It's clear people like Michael Andretti have become tired of his antics, but most of his #28 crew went to dinner with him this week and many enjoy working with him.
We may see those sour moments on TV, but there are plenty of good ones in the paddock and away from the track we don't often see.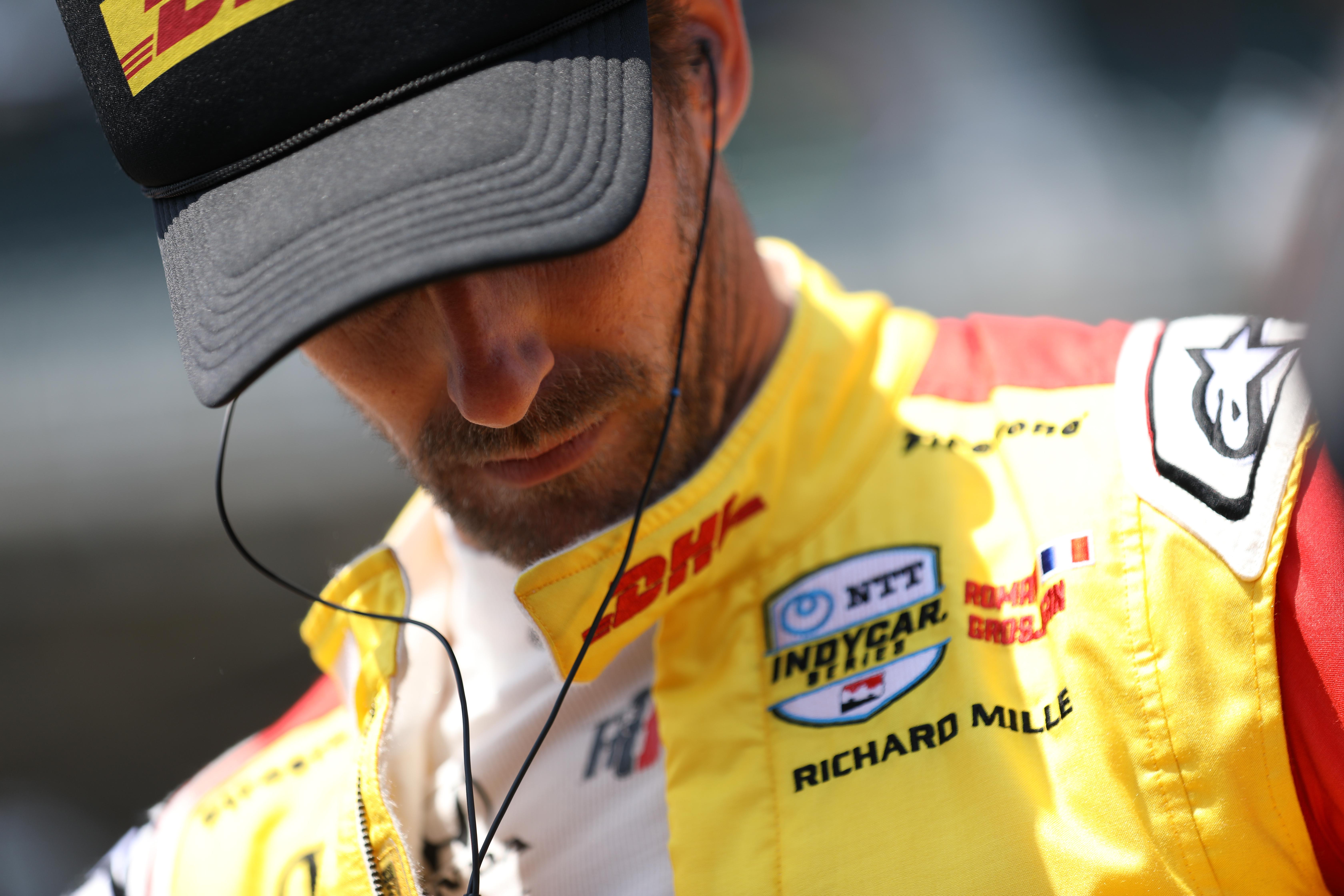 A polarising figure who risks upsetting team harmony and isn't consistent enough, or a misunderstood star with race-winning potential, pole capability and, with a bit of luck, a championship contender.
You can decide which Grosjean is.
A mixture of a very specific driving style, a team that struggles to execute on a weekly basis and a driver who struggles for consistency has added up to an unsuccessful formula between Grosjean and Andretti.
But with far fewer resources he did some spectacular things at Dale Coyne, so for a team willing to accept some of his harder-to-manage characteristics, Grosjean can reward you with epic speed and good results.
It's a gamble that an IndyCar team might not take, but it would be sad if this was the end of the Grosjean story because he has more to give than he's been able to show.
And his 2021 IndyCar season was such a refreshing version of Grosjean who appeared so happy to have escaped his near-death experience and got another chance to compete in elite-level motorsport.
Seeing how much the fans loved his story of cheating death, and how comfortable looked in the transition to living in America and finding this new fanbase, it would be lovely to see that happen again – and just might happen exactly where his IndyCar journey started next year.