Romain Grosjean looked set to begin his third IndyCar season with his long-awaited first series victory but instead a collision with Scott McLaughlin left him out of the race and raging.
A very apologetic McLaughlin accepted full responsibility for the incident, which happened as Grosjean tried a pass for the effective lead of the race.
.@smclaughlin93 and @RGrosjean make contact… Again.#INDYCAR // #FirestoneGP pic.twitter.com/9FKkCiff5C

— NTT INDYCAR SERIES (@IndyCar) March 5, 2023
After taking pole by a commanding 0.4-second margin, Grosjean pulled away from the field on the softer-compound green tyres in the first stint.
But 2022 St Pete winner McLaughlin, who'd started sixth after a qualifying crash, ran three laps longer than Grosjean before pitting for the first time and emerged just ahead, with an attempted repass at the point they later collided resulting in only very minor contact that time as McLaughlin stayed in front.
Despite Penske driver McLaughlin now being on the softer tyres, Grosjean was able to stick with him through the middle of the crash-strewn race.
Then at the final pitstops, at which both took the harder compound, Grosjean came in first and had a run on McLaughlin as his cold-tyred rival rejoined a lap later.
Grosjean went down the outside of McLaughlin at the end of the back straight, where McLaughlin locked his rear brakes slightly and triggered contact that took both into the tyre wall.
---
OUR VERDICT ON THE CLASH
JACK BENYON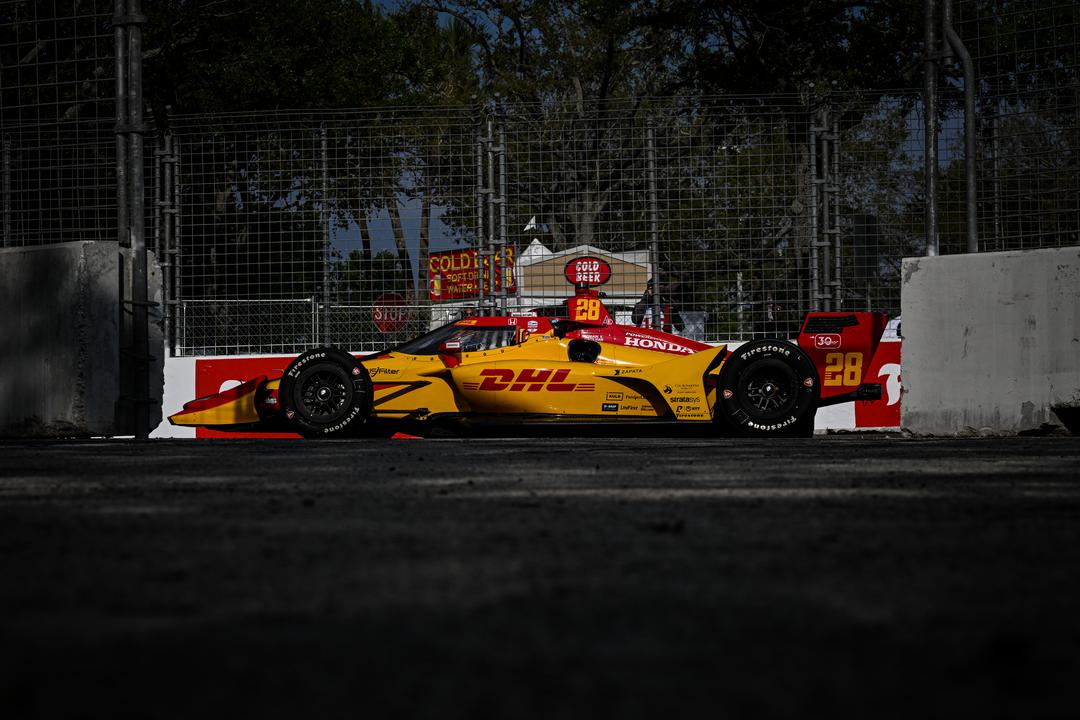 It seemed like a foregone conclusion once they were in a lead fight and the most obvious thing that could ever happen: McLaughlin and Grosjean colliding.
It's not the first time Penske drivers have taken a non-compliant route with Grosjean after Josef Newgarden put him in the wall in Nashville last year.
But this incident wasn't a question of respect or whether Grosjean's trusted to race wheel-to-wheel with the series' best. It was – pure and simple – a McLaughlin error.
It's possible that Grosjean was going too fast to make the corner, it was certainly borderline but it did look like he'd make it – until McLaughlin locked his brakes under entry, lost the rear and bashed into Grosjean.
"You deserve better than that," McLaughlin said to his team on the radio immediately and that showed where the blame for the incident lay even before his post-race apologies.
It's sad because whether you like Grosjean or not, he's a driver that doesn't deserve to have waited for a race win since 2011 and Andretti's off-season work was clearly been strong.
Grosjean excelled in managing his tyres where his team-mates couldn't – whether that was down to clean air or not – and deserved a victory for his efforts.
---
GROSJEAN FURIOUS, M
c

LAUGHLIN CONTRITE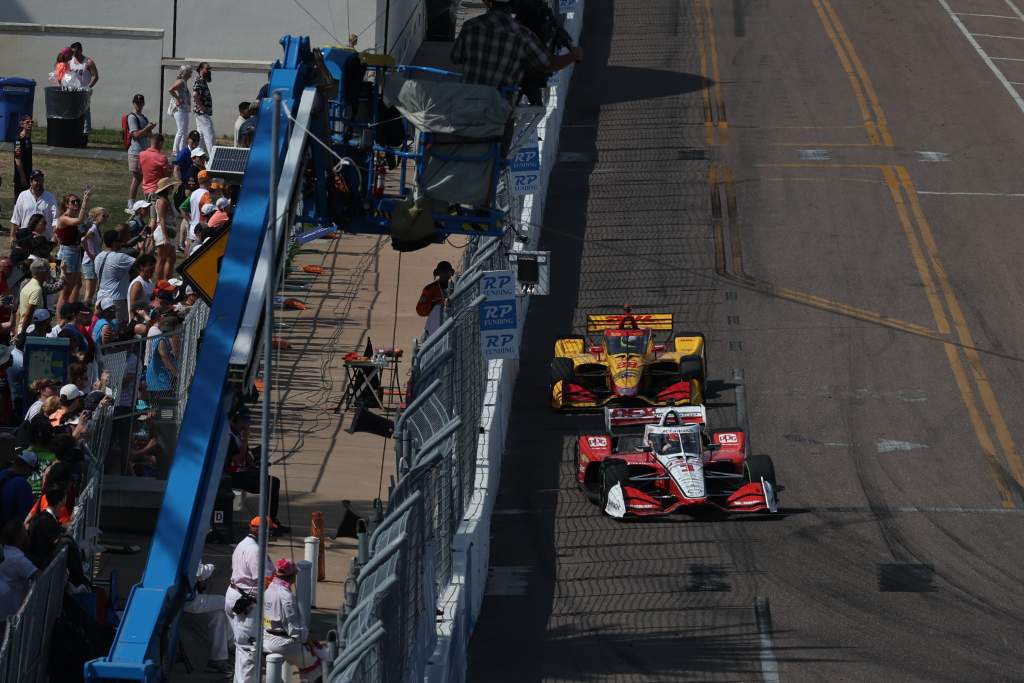 "What we saw on track was not racing," was Grosjean's summary.
"I'm very, very disappointed," he added. "We had an amazing weekend, we had a super-fast car. I'm really annoyed to be here talking to you while the race is still going on."
The clash was particularly sad given the friendship and admiration that has developed between the two drivers since they joined as rookies from distinctive backgrounds at the start of 2021 – McLaughlin with barely any single-seater experience but having dominated Australia's Supercars touring car series, and Grosjean straight from a Formula 1 career that ended with his horrific fiery 2020 Bahrain Grand Prix crash.
McLaughlin had no qualms about taking the blame and promised to go to Grosjean to apologise in person immediately afterwards.
"I'm very sorry to Romain, he's a friend of mine, we were both going for the win and I made a big mistake," he said.
"I was trying to push on cold tyres and I just didn't have the grip on the inside like I did on the greens [soft tyres], locked the rears and made wheel contact and it took us both out."
Respect. 💪@RGrosjean @smclaughlin93 #FirestoneGP pic.twitter.com/SGMwAu7qVe

— Andretti Autosport (@FollowAndretti) March 5, 2023
Though he was able to get out of the tyres, rejoin with a new front wing and finish sixth, McLaughlin's primary emotion remained sadness at the collision rather than any relief at what he'd salvaged.
"I'm concentrating on my own mistakes and I need to be better than that, I need to make better decisions," he said.
"Ultimately I was just racing for the win there and I knew we had a chance when I got out in front of him. I promise I don't race like that."