A young racing star promoted by Lewis Hamilton on social media last weekend has taken a step closer to racing in IndyCar in 2025.
Myles Rowe has been touted as the first African-American driver to win an open-wheel title after sealing the USF Pro 2000 championship last weekend at Portland.
Winning that championship gives Rowe, 23, the scholarship to race in Indy NXT – formerly Indy Lights – in 2024. Winning Indy NXT awards a scholarship of two IndyCar races including the Indianapolis 500 for the following year, plus testing.
Now Rowe and his new team HMD have announced that he will race for the squad – which is set to win the Indy NXT championship for the second year in a row this weekend – next year.
"I'm super excited to announce my next step to HMD Motorsports with Force Indy and be part of their family," said Rowe.
"I am extremely excited to grow and progress with them as a team and fight for many more race wins."
Rowe will drive the #99 car and will again be backed by the Penske Entertainment-founded Race for Equality and Change initiative, "an ongoing effort to support, grow and sustain diverse representation in motorsports".
What should you know about Rowe?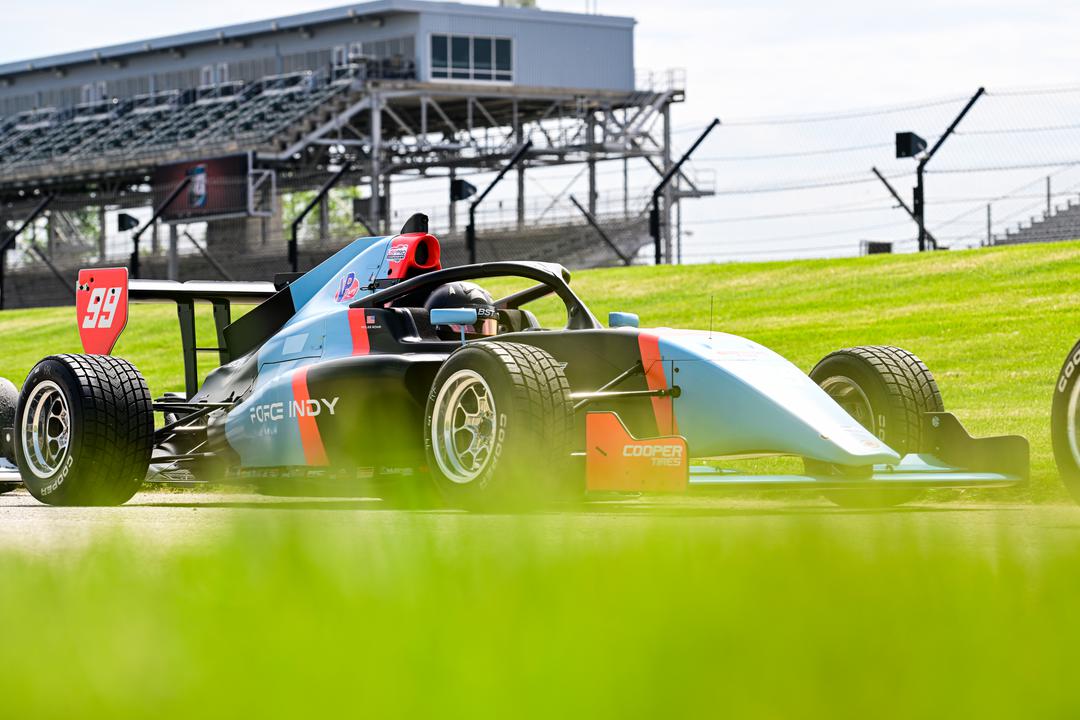 Rowe found motorsport as a child through channel-hopping while a golf tournament was on an advertising break, and came across the blue and yellow Renault of Fernando Alonso dominating in Formula 1.
He progressed to a high level but ran out of funds, before a chance meeting while karting with double IndyCar champion Will Power – where the Australian couldn't pass Rowe and enjoyed racing against him – helped lead to a test in a USF2000 car and a mentoring relationship with Power that lasts to this day.
What a drive. Congratulations on taking home the USF Pro 2000 championship @OceanbyMR! Beyond proud. 🏆#PowerUp // #INDYCAR // #PortlandGP pic.twitter.com/X3ziMW79gc

— Will Power (@12WillPower) September 3, 2023
That test was to assess Rowe for the newly announced Race for Equality and Change initiative.
Along with Force Indy, an organisation dedicated to furthering the progress of African Americans in motorsport, Rowe has been competing since 2021.
He won a race in his first season in USF2000 that year, before almost winning the the title the following season after a switch to Pabst Racing – where Roger Penske is believed to have personally kept Rowe competing when his budget wasn't in place.
After a heartbreaking finale in which he lost the title, Rowe stepped up to USF Pro 2000 and won five races on his way to the title this season.
What about his new team, HMD?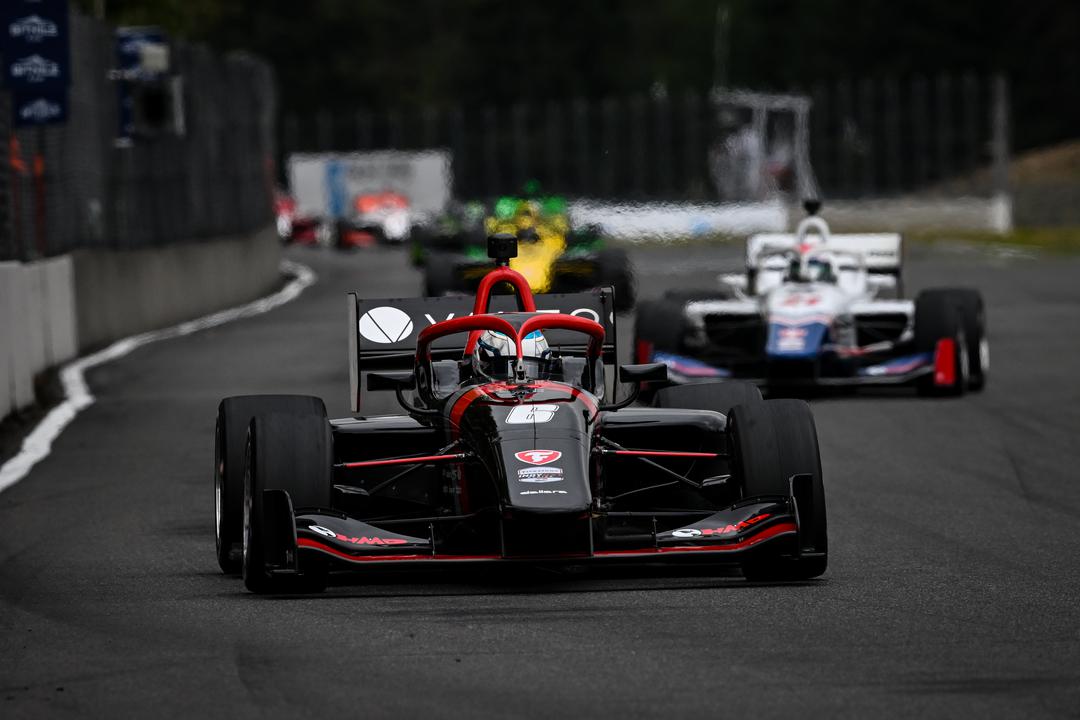 HMD was a newcomer to Indy Lights with David Malukas – whose father Henry owns HMD Trucking – in 2021, as Malukas took Kyle Kirkwood to the wire in his title-winning season.
In 2022 it won the title with Linus Lundqvist and, despite running as many as nine cars in the renamed Indy NXT series this year, it looks set to win again – with Christian Rasmussen in a strong position.
HMD has run a Force Indy-sponsored car this year for Ernie Francis Jr, who is a talented racer, but for whatever reason that entry hasn't been able to match many of HMD's regular cars and lies ninth in the championship, albeit Francis has missed a race.
Can Rowe make it to IndyCar?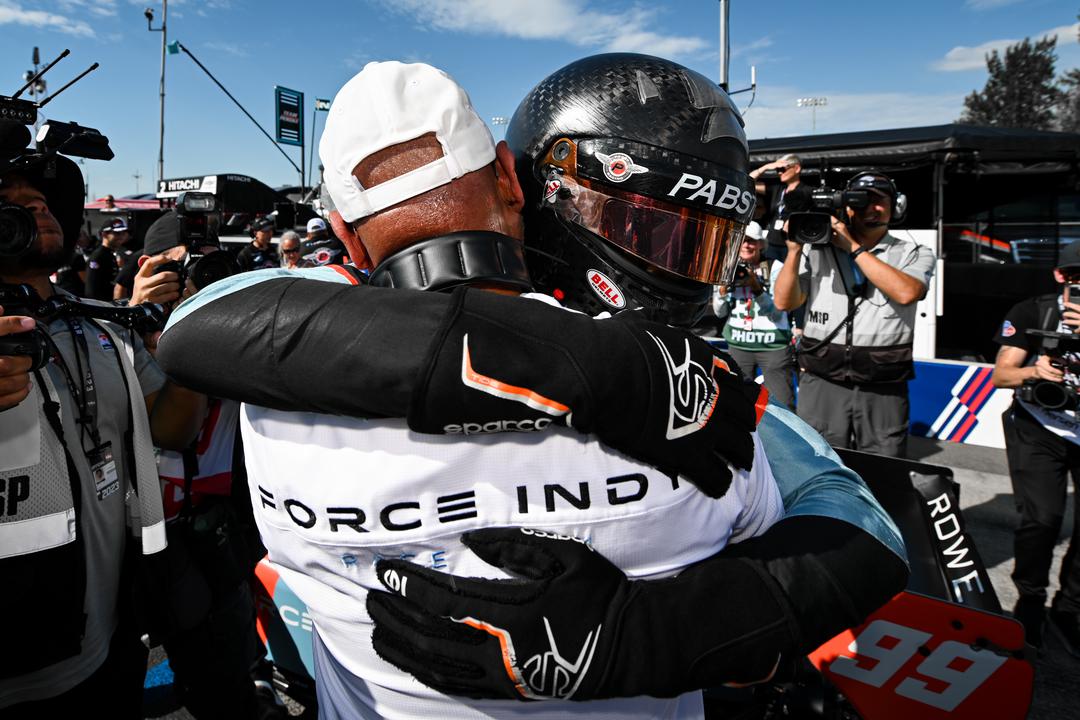 A lot of that will depend on hoping that the HMD Force Indy entry is able to make a big step up for 2024.
There's also the worry of drivers missing out on the title coming back next year, with three drivers from third to sixth in the championship facing the possibility of missing out on the scholarship for winning the championship and needing to return.
In all honesty, we're probably looking at Rowe needing two years to crack Indy NXT.
He may be older than some IndyCar drivers at 23, but he's had so many setbacks on his junior single-seater path and years on the sideline that means he is still learning. And while it's a mental and life experience advantage to be that bit older, he's not as experienced as some of the racers much younger than him in terms of race starts and years in series.
The good news is, he's talented, really likeable, a team player and someone who can really shine in the right surroundings.
He's also shown he can adapt and learn from negative experiences, managing races better in 2023 and not forcing results that just aren't possible in a pursuit of perfection, instead taking the results available and being more consistent.
He just needs to be given some time and patience to develop now without his age putting too much pressure or haste on his growth.