Chip Ganassi Racing has elected to make ex-Ferrari Formula 1 junior Marcus Armstrong a full-time IndyCar driver from 2024 as part of a multi-year deal.
Armstrong, 23, came to IndyCar after finishing 13th in three consecutive seasons in Formula 2, but so far he has managed to outscore four full-time drivers and has an average finish of 13.55 in IndyCar after 16 races in his rookie season.
Handing over the number 11 car to Takuma Sato on ovals this year, Armstrong has scored four top 10s and ironically his worst finish came after a strategy miscue where he had looked set to score his best IndyCar result, having run comfortably in the top 10 for most of the Road America race.
"I am very proud and excited to continue with Chip Ganassi Racing for next year and beyond," said Armstrong.
"I will be racing on the ovals for the first time next year and it's an exciting challenge that I'm confident I can learn quickly.
'I spent the entire month of May either in the engineering office or in the pit stand this year, trying to familiarize myself with the details of oval racing. It's a challenge that excites me a lot."
Ganassi has already announced Linus Lundqvist in the team next year, in place of Marcus Ericsson who is leaving the team for Andretti Autosport.
Chip Ganassi himself also confirmed Alex Palou will remain with the team after his title success in Portland last weekend. Scott Dixon is staying with the team.
It's hard to know how well Armstrong has done this year. He's outscored a number of series regulars while doing a part-time schedule, but he's also driving the series' best car with an average finish over five positions lower than the next-best Ganassi driver.
---
Ganassi drivers' average finish
Palou 3.75
Dixon 5.62
Ericsson 8.25
Armstrong 13.55
Ganassi drivers' average start
Palou 5.56
Dixon 8
Ericsson 10.38
Armstrong 13.27
---
Armstrong is 26 points ahead in the Rookie of the Year battle versus full time driver Agustin Canapino, with a maximum of 54 points on offer at this weekend's finale. Canapino's maximum score so far is 18.
Honestly, we expected more from Armstrong in terms of results, but perhaps that's a compliment to his ability and there's potential that he can get closer to his team-mates in his second season.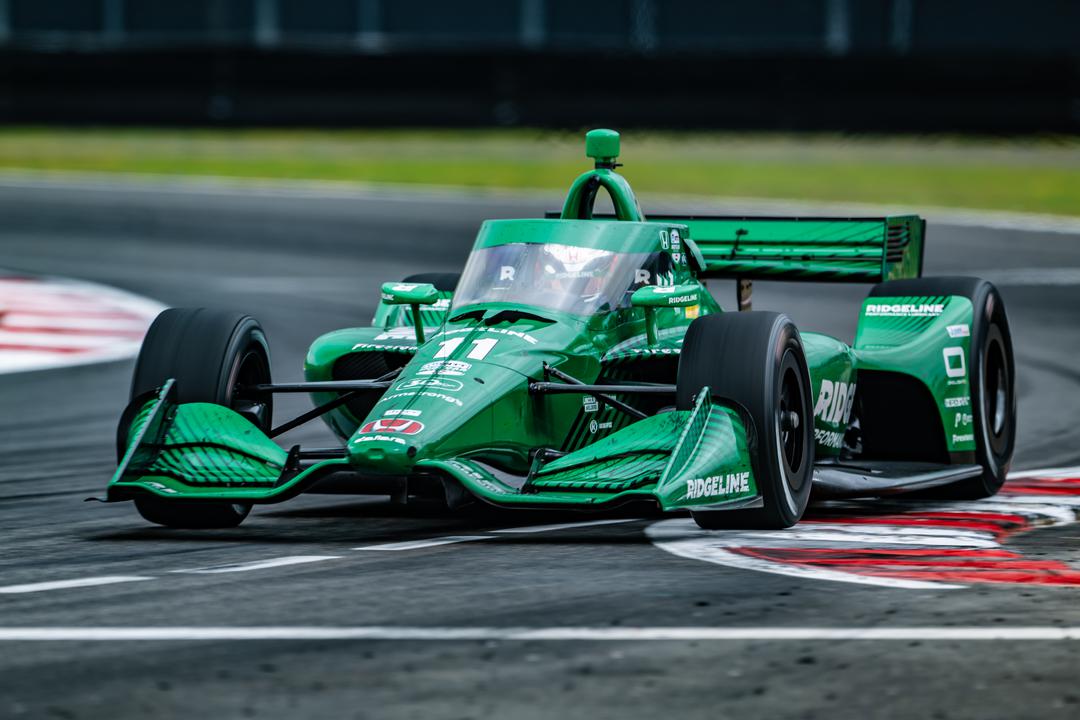 After all, he's a rookie with no US experience before this year, and having a season where you regularly have to surrender momentum for your team-mate to take over the ovals is less than ideal. That won't happen in 2024.
Two things are for certain. Armstrong has clearly done enough to show Ganassi he has done enough to earn another chance. And on road and street courses, Armstrong will have to step things up again next year to prove he deserves IndyCar's best seat.
The IndyCar silly season is moving quickly. Earlier this week, Felix Rosenqvist announced he had joined Meyer Shank Racing from Arrow McLaren.
His McLaren replacement is likely to be announced in the coming days with David Malukas likely to take the seat.