David Malukas looks set to get the Arrow McLaren seat once reserved for Alex Palou, while Felix Rosenqvist is set to join Meyer Shank Racing in IndyCar for 2024 in the latest instalment of the series' wild silly season.
McLaren was expecting champion Palou to join its IndyCar team for 2024, but last month Zak Brown revealed Palou had told him that wouldn't be happening, and McLaren is now suing Palou and his legal entity after claims it has paid him part of his 2024 salary already.
Now Palou is expected to stay at Ganassi – Chip Ganassi confirmed as much in the aftermath of his title win – although an official announcement is not thought to be imminent. Ganassi will, however, announce that it's keeping rookie Marcus Armstrong for 2024 soon.
ROSENQVIST STILL OUT OF M
c

LAREN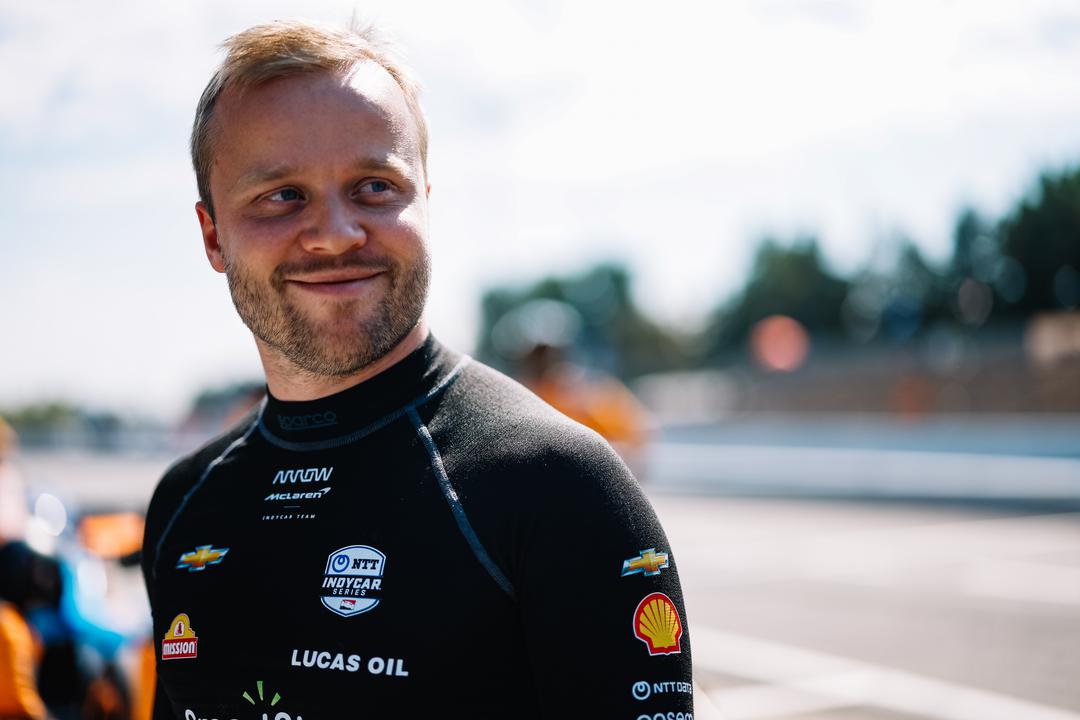 The Race understands McLaren had told Rosenqvist he was free to speak to other teams when Palou was expected to come in.
He faced similar uncertainty last year when McLaren considered moving him to Formula E as it thought it might get Palou for 2023. After another period of limbo this year, Rosenqvist has chosen to join one of IndyCar's most intriguing teams.
Meyer Shank won the Indianapolis 500 in 2021 – its second full-time season and its first running a second car at the 500 – but it has since struggled with its tyres on road and street courses and general race execution like strategy and pitstops.
It lies 19th in the championship with Helio Castroneves – who is only doing the Indy 500 next year – while its second car has been shared since the ninth race of the season after Simon Pagenaud's somersaulting crash at Mid-Ohio led to a concussion and ruled him out for the season.
Rosenqvist has been disappointing in a McLaren stint where he has failed to match team leader Pato O'Ward and hasn't delivered the results to match the pace he's shown he is capable of. It hasn't always been his fault, but it has been a regular shortcoming.
So now a fast, sometimes inconsistent driver joins a sometimes fast and inconsistent team. Perhaps his pace will help move the team forward and Shank has already identified where it wants to invest and improve, starting with its driver line-up.
Its technical tie-up with Andretti Autosport is a big part of its car performance too, but also a really good area of resource. So there's potential, even if this match looks equally like it could go right or wrong.
How Pagenaud's likely exit from Shank is perceived will be fascinating. It may come across as him being dropped while out injured, but his poor start to the season had already made his future position unclear in a contract year. Now he faces a spell on the sidelines as the silly season moves quickly and it's not easy to say if or when the 2019 Indy 500 winner and 2016 IndyCar champion could return.
A WILDCARD TAKES THE SEAT THAT HAD PALOU'S NAME ON IT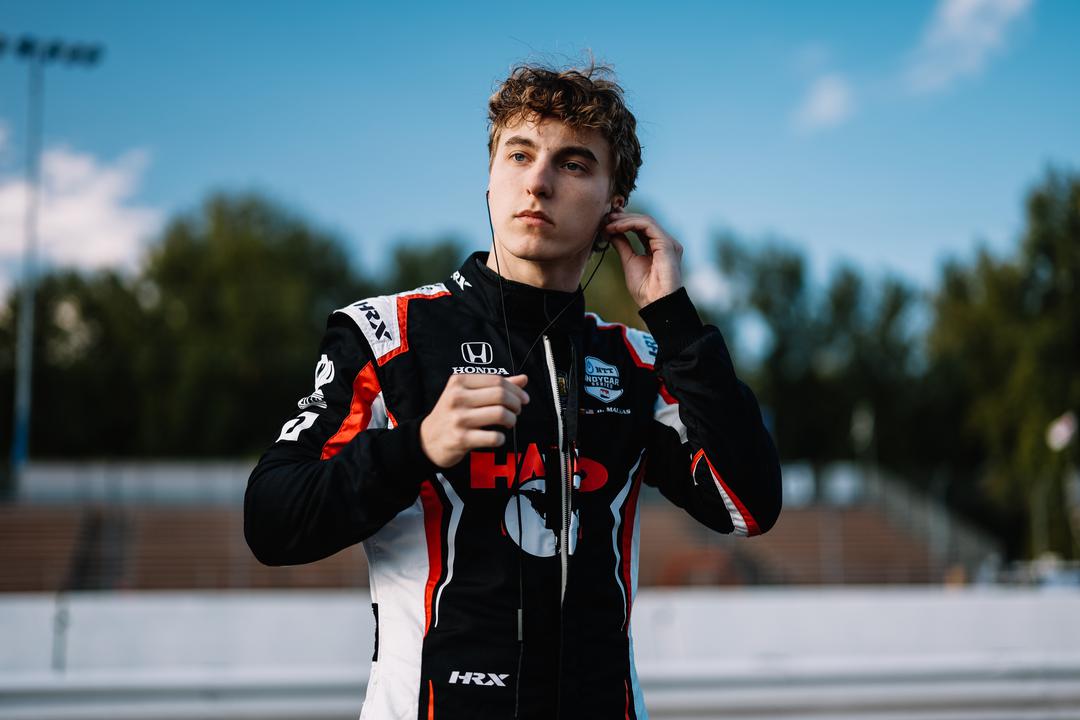 Similarly intriguing is Malukas's likely switch from Dale Coyne Racing to McLaren. At the age of 21, he is the second youngest driver in the series.
While he's shown flashes of pace – namely two podiums in a row at Gateway along with some impressive qualifying performances – years of the big teams plundering Coyne for drivers, engineers, mechanics and other personnel has proven too much this season and Malukas has struggled to shine.
There's every chance he proves a big success at McLaren, and his fun and youthful social media stance will be a massive hit with the team, but there's an element of unknown about the American-Lithuanian driver born in Chicago and the results he can produce.
Especially after a rollercoaster junior career which only really came alive when he fought Kyle Kirkwood for the Indy Lights championship in 2021.
It will be interesting to hear what McLaren has seen in Malukas and what it expects of him, but presumably it will give him room to continue his development without intense expectations.
ANDRETTI LOSES AN OPTION BUT STILL WON'T KEEP GROSJEAN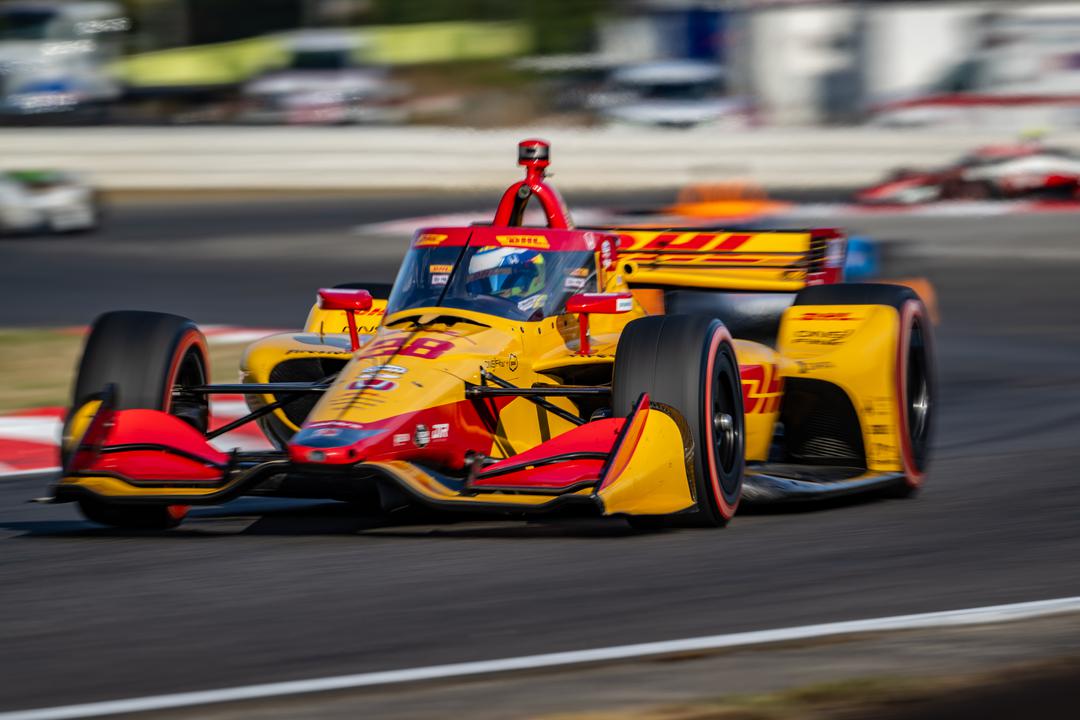 Romain Grosjean appears certain not to drive for Andretti next year but is in talks with multiple IndyCar teams, and a return to Dale Coyne could be the most likely landing spot if he elects not to make his Lamborghini sportscar deal his full-time programme.
It's unclear if Andretti – who was in talks with Malukas before McLaren came to the table – will drop to three cars or persevere with finding a fourth, although there are too many wild rumours and not enough decisions made to give an accurate picture of what will happen there.
It's interesting that Malukas being taken off the table for Andretti didn't provide a stay of execution for Grosjean, and perhaps that's telling about where driver and team stand with regards to each other at the end of their two years together.
Grosjean's passionate and never afraid to show his emotion. It shows he cares, but there's little doubt it has grated on the team this year and his mid-season run without top 10s clearly initiated some tension.
It will be a busy week and fortnight as some of the silly season moves start to become public knowledge and other deals get done for some of the other teams further down the paddock.