Romain Grosjean says that both he and his Andretti Autosport team want to extend the driver's contract beyond 2023, saying "in terms of what they want, what I want, it's to carry on together".
Grosjean was a sensation entering IndyCar in 2021 off the back of his fiery Bahrain F1 crash, scoring a pole at the Indianapolis road course and generally surpassing expectations for the Dale Coyne team which doesn't have the resources of many of its rivals.
He then made the jump to Andretti but an inherent understeer issue they could not dial out amid an already underperforming year for the four-car team led to frustration and tension inside the organisation, as it ticked over to 10 years without an IndyCar title.
But 2023 has been an entirely different story as Andretti has bagged three poles and a win in five races so far.
Grosjean's had two of those poles and could have won two races if not for being taken out of the lead of the St Petersburg opener and an incorrect strategy call leading to a second place at Barber. He's still fourth in the championship, 40 points off the lead.
He's told The Race earlier in the year that conversations about his future needed to wait until May. Reminded this week of that statement, he replied, "oh f***", with a laugh.
Asked if his primary objective is to continue with the team, he said: "Yeah. I think we built something that is very strong. Took a bit longer than we wanted but we got to a very strong place with the team.
"I feel like I've got a few more years in me to race. We all want the same thing so let's see if we can do that officially but in terms of what they want, what I want, it's to carry on together.
"We've built something strong."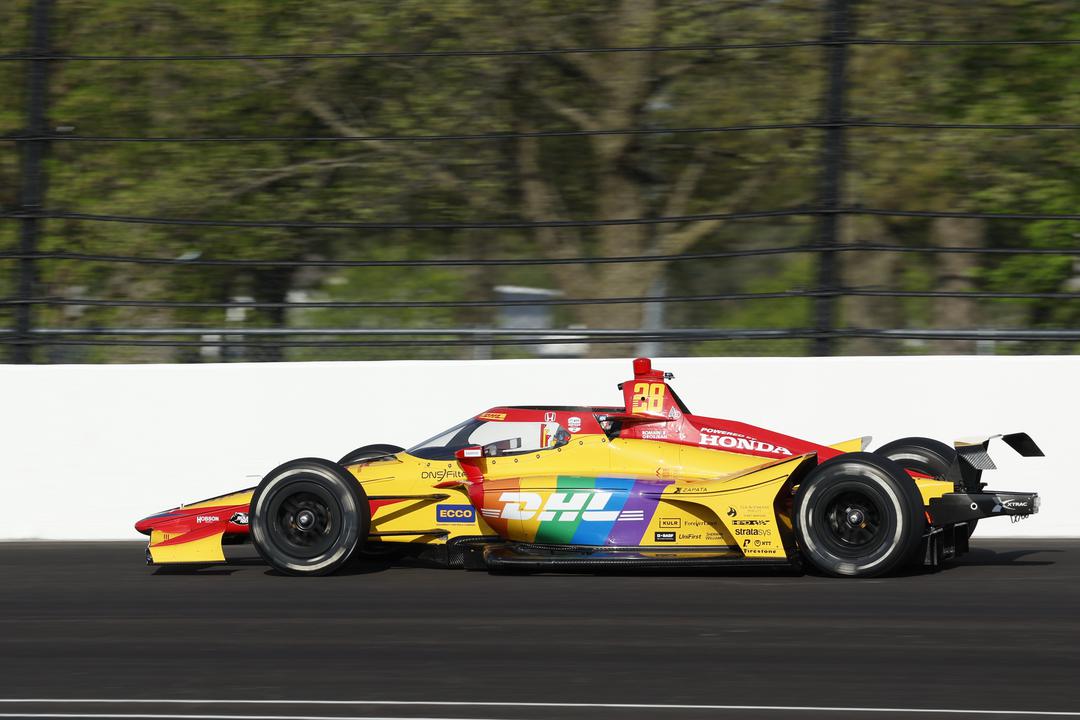 Grosjean was 30th in the first day of practice at the Indy 500 but is happy with where he sits.
"There's cars that are faster than we are, but what I want is a car that I'm comfortable with to do those 200 laps and make sure I can do whatever I want, when I want," he said.
"I think we made some very good progress during the day, I'm very pleased with what we've done.
"It's such a feeling type of thing and every car even though kind of looks the same, they're not the same, so some are better on ride height than others, so it's just finding the sweet spot for your car, and focusing on understanding it and you can do whatever you want with it."
Groajean also clarified his outburst after getting out of the car following last weekend's Indianapolis GP qualifying where he started 18th.
"It was three races in a row that we got traffic on our fast lap," he said.
"In Long Beach it cost me the pole. In Barber I almost went out in Q1 because we got traffic. I was lucky I had such a fast car that we were able to get through, and here we had a very good car in qualifying, it was a one-lap thing and I got traffic again.
"The track is big enough for 13 cars to go around without blocking each other. That's why I was frustrated, it was the third one, I didn't go through and knew it was going to be a painful one."
It's clear Grosjean is a character who shows a lot of emotion, and that's something Michael Andretti told NBC he was working on with Grosjean.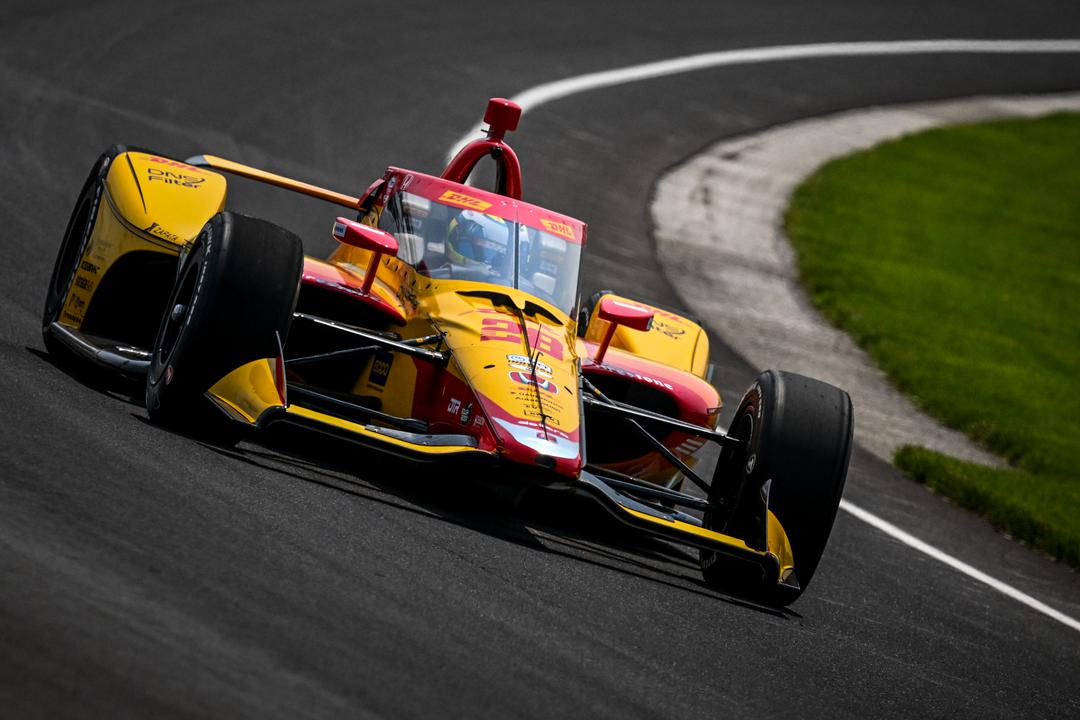 "That's me. You won't change me," he added with a smile. "I've been like this my whole career.
"That makes it some days I'm incredible, some days I'm not that good, but that's my passion for it.
"I think the day I'm not frustrated at being blocked in qualifying is the day I need to say goodbye to you guys.
"That's the way I am. Yes, I understand, sometimes it can look bad from the outside. I'm working on it myself but it's also who I am and I'm not going to change."
Grosjean is actually very self-aware of his personality and how it impacts other people. He knows his strengths and weaknesses better than anyone.
Things inside Andretti bubbled over at Mid-Ohio last year when Alexander Rossi hit two out of three of his team-mates, and Grosjean hit the other one, which led to a dressing down from Andretti after the race.
Rossi took some criticism for that event, but Grosjean was keen to point out he understands his role in the team dynamic, too.
Asked about Rossi leaving the team and the harmony there seems to be this year, Grosjean said: "It's never down to one guy.
"Last year for me, if we had the car that we had at the end of last year, it would have been a very different story in terms of where I was and performance-wise.
"For sure Alex is not always easy to work with, but we had our get-together, exchanged some fruity words and now we are friends.
"Kyle [Kirkwood, Rossi's replacement] is a very different character from Alex.
"I really liked him last year when he was at Foyt and now as a team-mate I like him, with Colton we also learned to know each other better, and it's working really well between the three of us.
"I wouldn't put it down to just one guy, I'm also in a better place so I'll take some of it."
Grosjean also admitted that the European culture is different, and that he's had to work on his own role within a team, something he feels he is still working on.
"I used to be an asshole as a team-mate, I think I've got better at it," he said.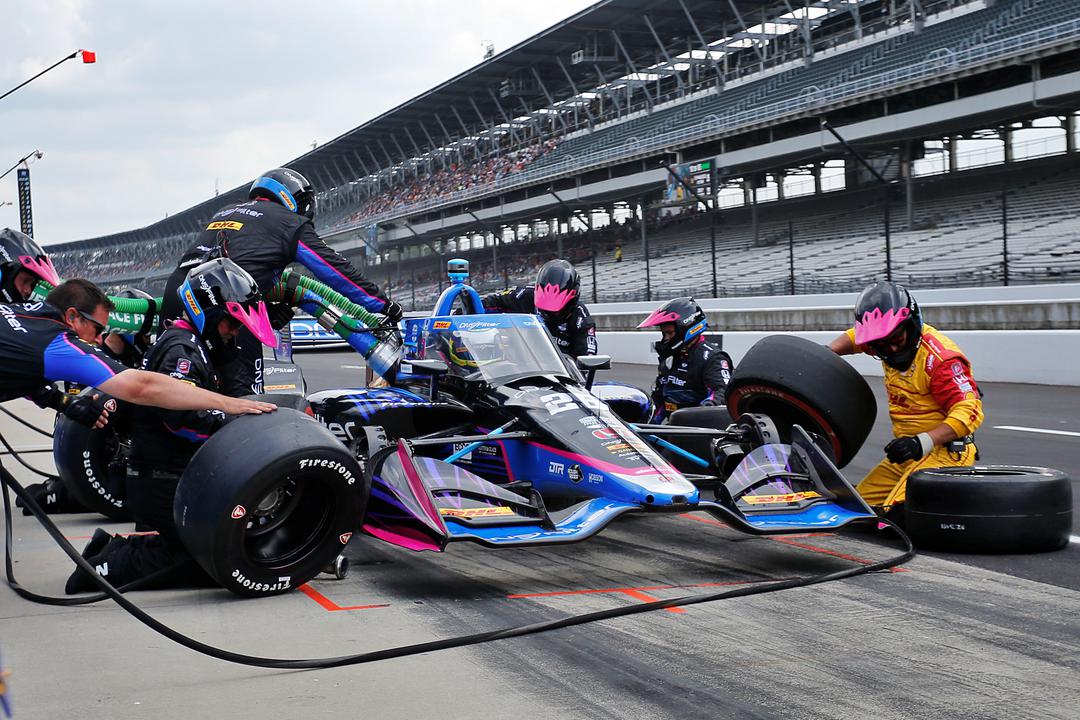 "When you grow up in Europe there's only one guy that's going to make it through, so everything you've been taught is to destroy all of your team-mate, and move on to the next ladder. So in Europe there's a lot of that.
"Here it's different. I used to be the guy that just wanted to beat my team-mate and kill a lot of careers through my path just because I was faster than the other guys that made it through.
"Now it's different."
Andretti certainly needs Grosjean based on the first part of the year where he could easily be leading the championship and has two second places that could have been race wins.
After an additional three second places across 2021-2022, that makes five in total. But he's not ready to get annoyed at that stat just yet.
"The luck was never on our side," he said.
"It's going to happen. I'm on the ball, I'm fast, I'm enjoying myself, that's all that really matters."
It's only been one day of testing but it feels like Grosjean might have to wait beyond the Indy 500 for that win unless Andretti can find a small step-up, which of course is still possible.
He did tell the race recently that if you'd have told him he'd be going into this Indy 500 with a chance of winning he would have said "f*** no".
So he definitely feels more confident in his chances.