Last year, Marcus Ericsson went under the radar at Indianapolis up against two Indy 500-winning team-mates plus Alex Palou, who had finished second on the way to a first IndyCar title in 2021.
Ericsson had neither of those things and, while he was impressive through the month, a combination of his previous form at the Speedway – his previous best finish was 11th – and the strengths of his team-mates made sure he was never considered a real contender.
If we've learned anything about Ericsson, he's constantly pointing out how he's not been given the credit he deserves when it comes to questions such as who will win the IndyCar title.
But there's nobody who can doubt him coming into the event he won last year, a victory that totally changed his life.
Everyone knows Ericsson's story. A Japanese F3 champion and a race winner in GP2, he struggled to assert himself in midfield machinery in F1.
Even early in his IndyCar career he took time to adapt but a switch to Ganassi in 2020 pointed to potential that was realised with two 2021 wins, and the rest as they say is history.
Probably for the first time, in his elite career at least, Ericsson is right up there with the best when it comes to ranking him against his peers.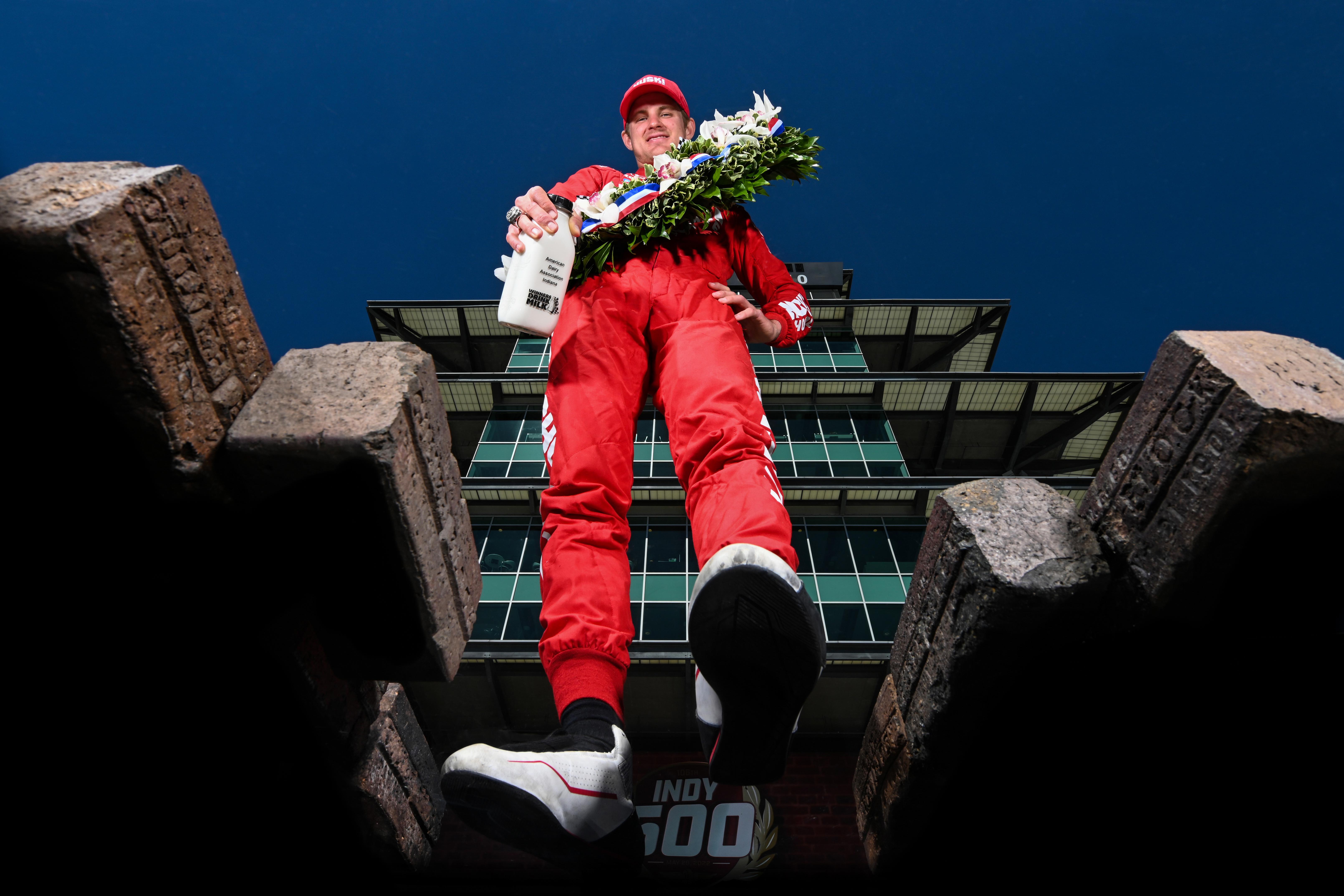 So how is he approaching this year's event? Is he feeling the pressure coming in as the defending winner, or is the pressure off because he's achieved the biggest win of his career?
"Actually, I feel like I'm a bit on both sides, to be honest!" he laughed on The Race IndyCar Podcast.
"In one way, it is less pressure because I have won it, and I'm always going to be an Indy 500 winner no matter what happens for the rest of my career.
"But on the other side, last year, I was running under the radar most of the month, I was in a dream team there with Jimmie [Johnson] and TK [Tony Kanaan] and Dixie [Scott Dixon] and [Alex] Palou.
"Everyone was talking about my team-mates, and I could just sort of sit back and work in the shadows a bit and just prepare and then, no one had noticed and suddenly, we were there and won the race.
"That's definitely not going to be the case this year, it's going to be a lot more attention and eyes on the #8 car.
"But I think that's a good thing and I think we want to be in that position.
"The last couple of years, we've been running up front and winning races, so we deserve to be there."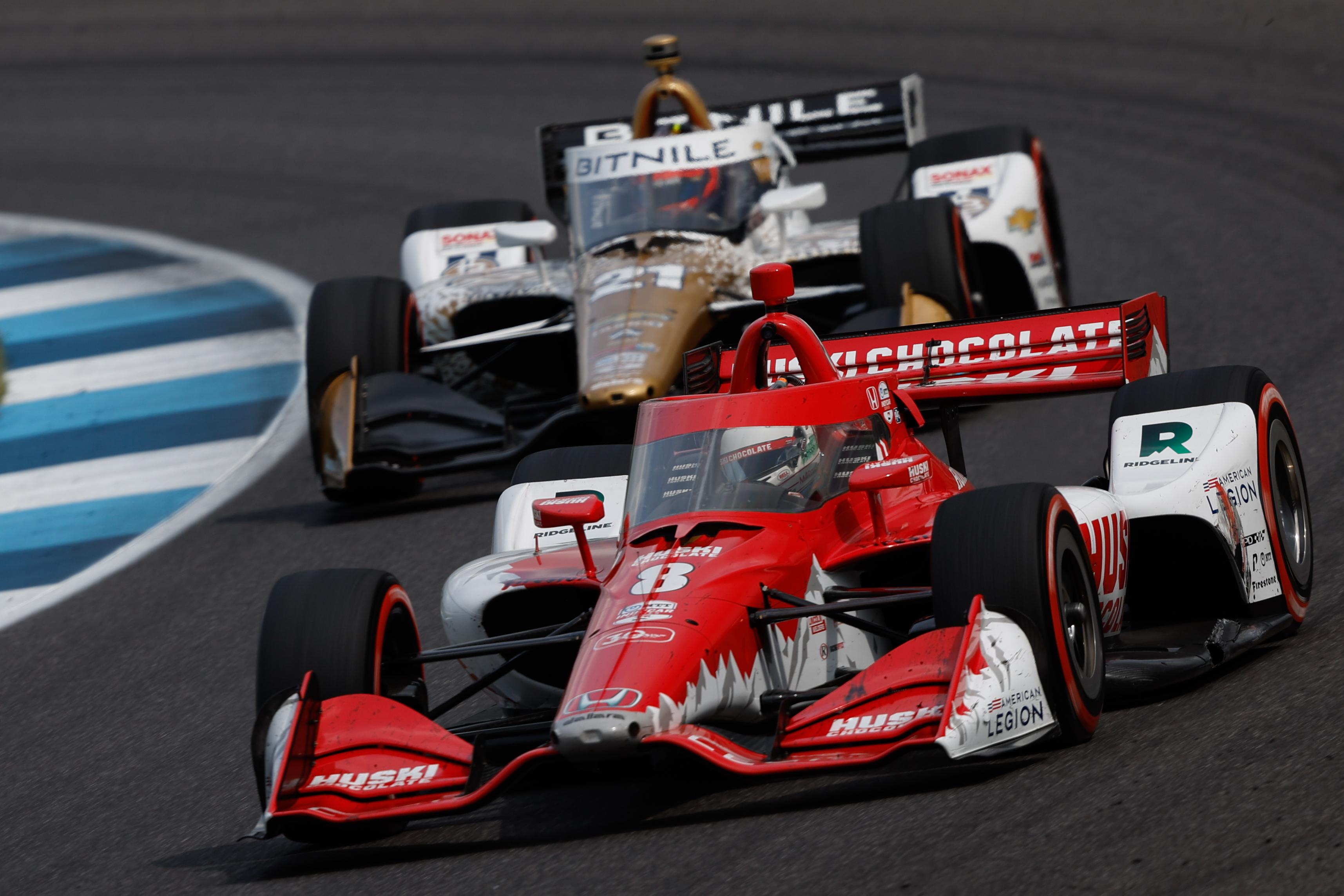 Ericsson lost the championship lead last weekend with a ninth-place finish on the Indy road course, but there's still plenty to smile about for Ericsson.
He heads into the Indy 500 this year with the very key storyline of keeping almost his whole team from last year – in terms of the management and significant engineering and mechanical positions – apart from Mile O'Gara, his strategist.
Of course, losing O'Gara is a blow but, for the 500, his replacement is Taylor Kiel, who finished second to Ericsson in the 2022 event with Pato O'Ward at Arrow McLaren. For the 500, statistically, Ericsson got the absolute best replacement for O'Gara!
But jokes aside, it's an annual threat that the best teams at Ganassi can lose personnel because the outfit as a whole is regularly expanding and often promotes from within. Keeping a core group together that has been successful can be more difficult than you would expect.
"Losing Mike was definitely a big loss because he's been with me all the time since I came to Ganassi and he's a great guy," added Ericsson.
"To get Taylor as a replacement, it couldn't be much better than that and he's come along and really added to the whole organisation.
"It's been great to work with him and we've been gelling from the get go. So it's been really good.
"There's been a couple of changes on the mechanic side, but not many and then the rest we kept from the car from last year and that's kind of the first time in my years in Ganassi that we kept so many people on the car from year to year and it does make a difference.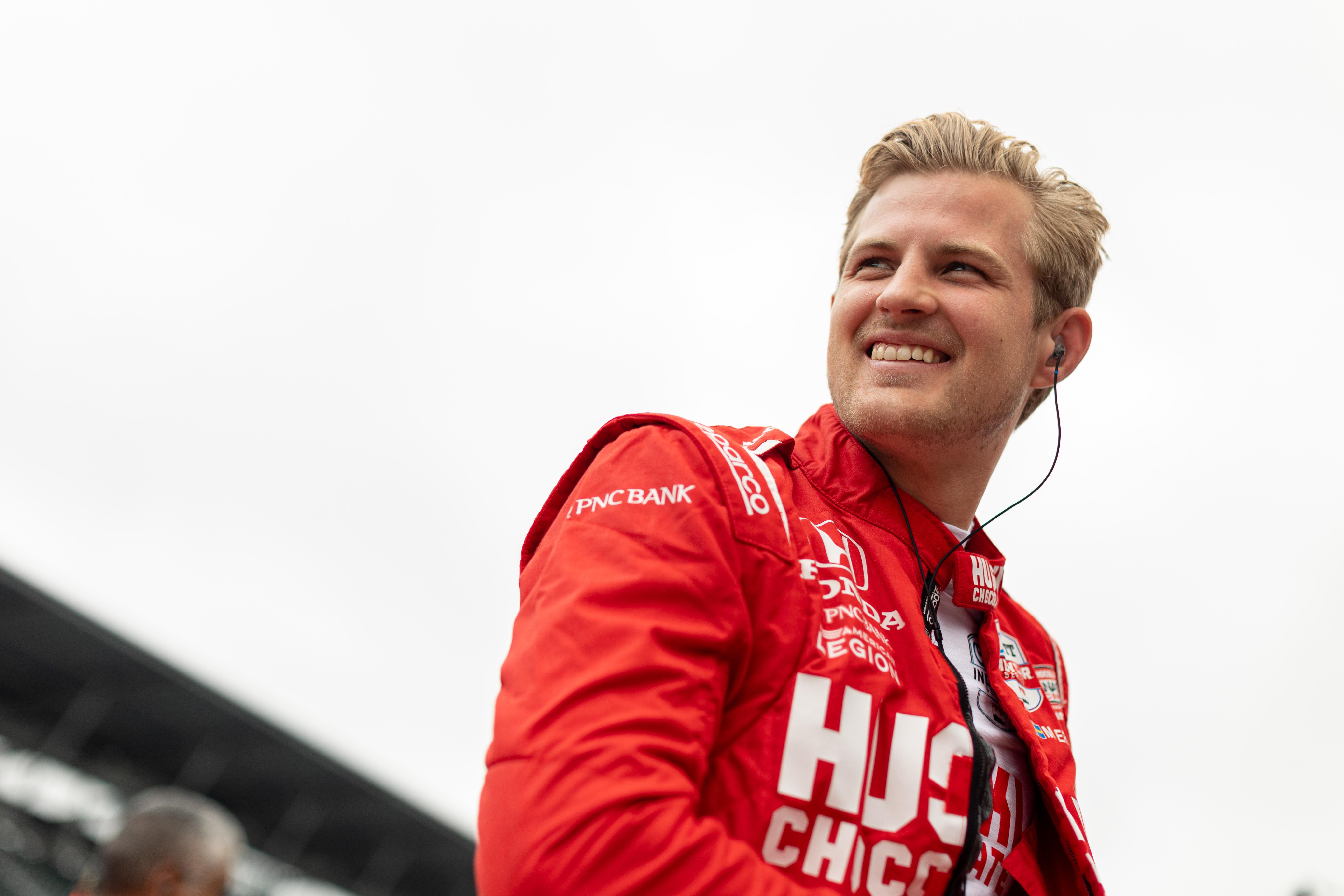 "You sort of build up that team spirit or at least I try to build that team spirit within my team and I try to go down to the shop a couple times a week and hang out with the guys and sort of build this 'we' feeling, 'we' are winning, 'we' are going to try and do this together and then, having the same kind of core group it means a lot to that.
"So I'm really happy about that and it's something I value a lot in the way I work."
As much as Ericsson has shot up in people's estimations due to his performances, engineer Brad Goldberg in particular has been spoken about more and more in the paddock for the work he's done with Ericsson. Angela Ashmore is also well respected in this paddock and, as a group, they can hold up 2022's success as a sign of things to come.
Ganassi has been strong year-on-year at the 500 since the aeroscreen was introduced in 2020 and it would not be a surprise to see Ericsson and his team-mates strong again.
For Ericsson's fans that have followed him all the way, it might be unusual to comprehend just how big and important the 500 is. Whereas European-based series like F1 are totally geared towards a championship outcome, that's not the case in IndyCar. At least, the 500 trumps the championship for most if not all the drivers.
"I feel like in Europe it's very much about the championship, not so much about these big events," he adds.
"Whereas in America and American sports, it is a lot more about the big events. The difference for us, compared to many other sports, is that 500 is race five or six in the season versus the last race, as you know, [which] would make more sense.
"But the I think it's interesting, the way it is for us.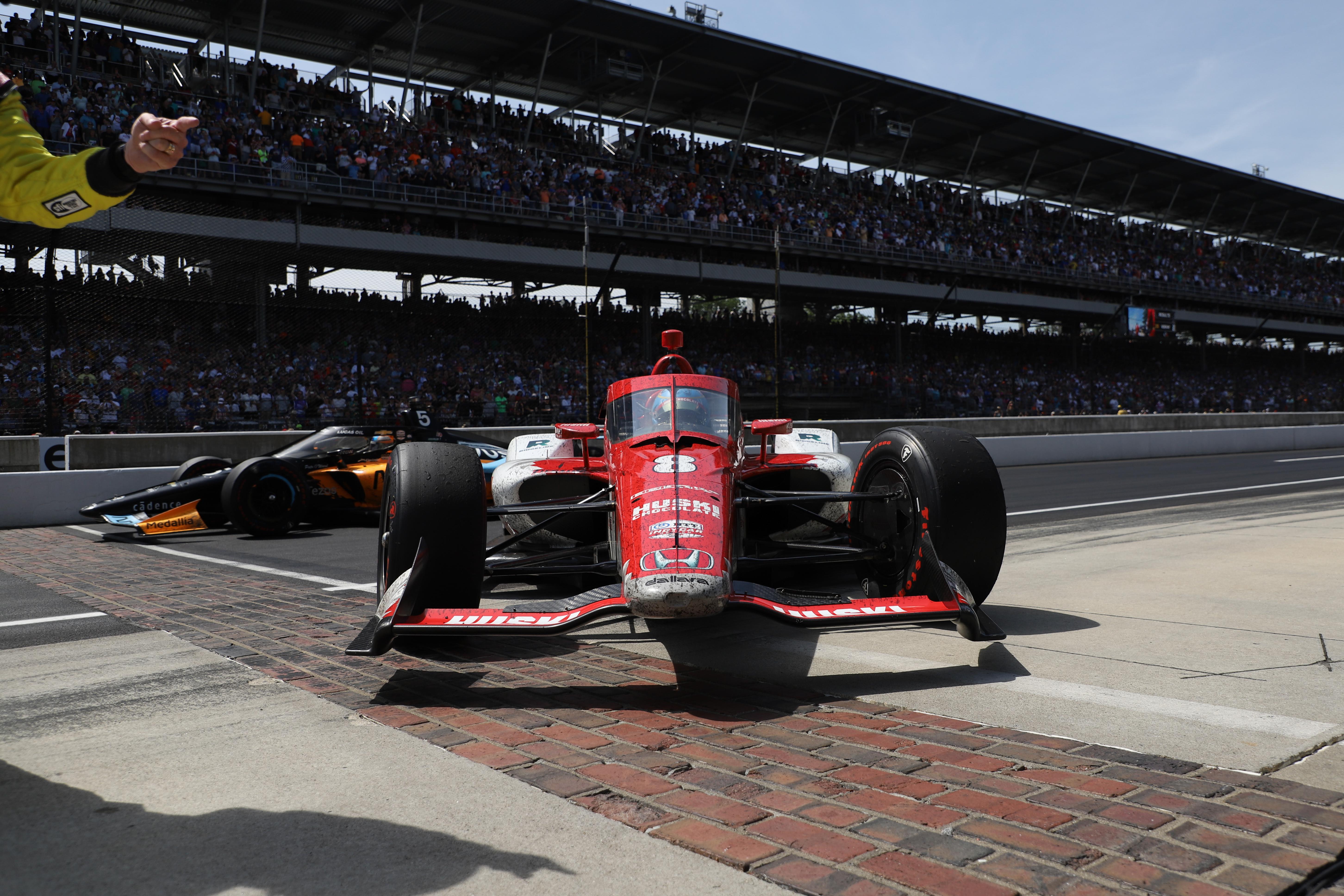 "It took a while for me to get my head around that, but I think especially after experiencing the 500 for the first time in 2019 it sort of opened my eyes, like, 'Oh, this is something else'.
"Now I understand why everyone's talking about this Indy 500 thing because I think before you come here and experience it, it's hard to sort of grasp that and understand that.
"I think the longer I've been here the more I understand the importance of of the 500 and why it means so much to the whole paddock but also like the whole country really, and everyone knows about the 500 and that's the thing that's still sort of is interesting and fun when you talk with people and a lot of casual fans.
"They don't really know that it's an IndyCar series, they know about the 500, which I think is a shame.
"Hopefully this new documentary series will help us show that we are more than just the 500, but it is no doubt the biggest thing here is the 500."
The other major difference compared to different US championships is that you spend the whole following year being jetted off to various events to promote the 500 as its winner. Whether it's to other sporting events such as the NBA, MLB, and, two weeks ago, the Kentucky Derby, or more unusual appearances like ringing the bell at the Nasdaq, Ericsson's done it.
Despite being from Sweden and taking some time to get his head around the intricacies of the 500 versus the championship and what it means to win the race, Ericsson has been the most fantastic advert for the championship.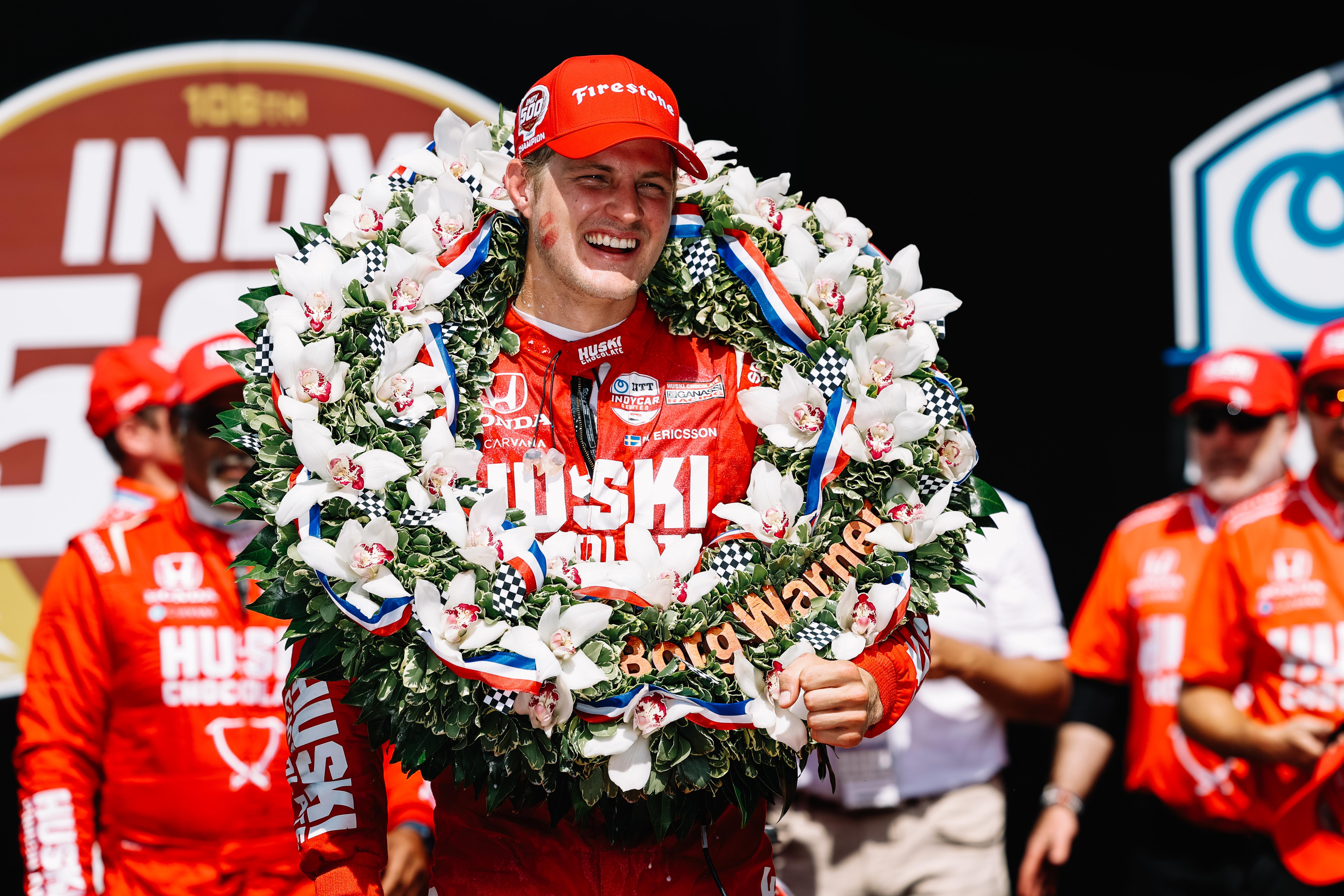 He's rarely said no at the drop of a hat to hundreds of media events and appearances, and he's a brilliant ambassador for IndyCar.
Whether he can win the race again or not will depend on Ganassi and Honda's package as much as anything.
But there can be no doubts Ericsson is at least one of the favourites this year.