One of IndyCar's biggest off-season personnel changes helped inspire Marcus Ericsson's victory in St Petersburg earlier this month, but the protagonist went almost totally under the radar.
McLaren promoting ex-Red Bull F1 engineer and aerodynamicist Gavin Ward to team boss stole the headlines, but that move was only made possible by the outgoing McLaren head Taylor Kiel moving over to Chip Ganassi Racing.
There, Kiel has taken over a similar team management role at Ganassi, but also replaced Mike O'Gara – who has moved to the team's sportscar programme – as Ericsson's race strategist over the radio for his races.
Having joined McLaren in the early 2010s when it was Schmidt Peterson, Kiel had a huge hand in building that organisation before taking what many felt might have been his rightful role at Ganassi.
There's just something smart and polished about Kiel that makes him feel like one of Ganassi's white shirts – reserved for team management – and the fact that Kiel's step-father Mike Hull is the managing director at the team means Kiel has been touted as an obvious choice for bigger things in the future. Not just through nepotism, but his family links won't hurt.
Still, even if Kiel (pictured below at McLaren) thought Ganassi was a step up from his previous role, there were reminders of his old job everywhere he looked in St Pete.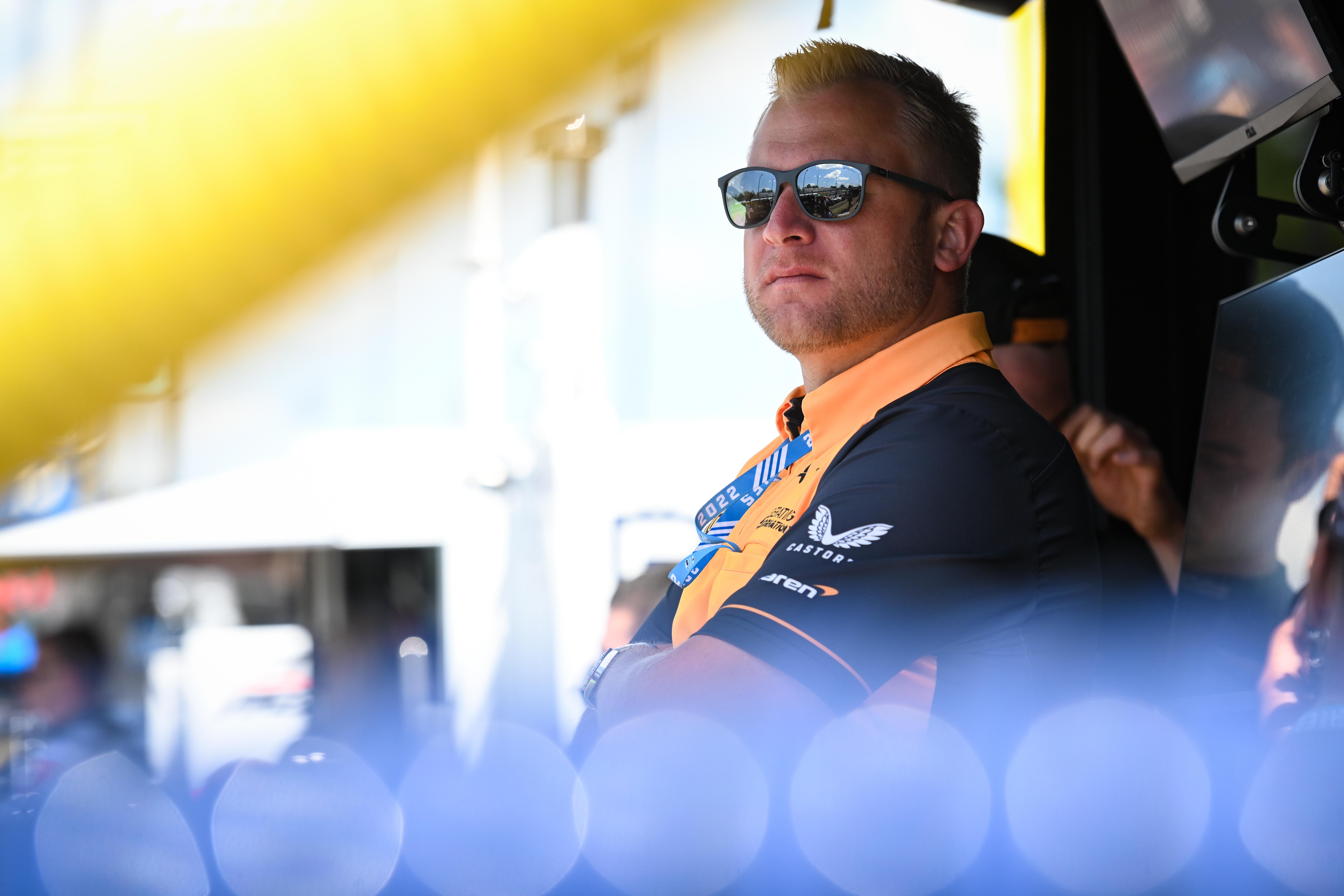 He used to be Pato O'Ward's strategist, and O'Ward's pitstall was directly next to Ericsson's. They qualified close by, and then in the race Ericsson pressured O'Ward before a plenum fire thwarted O'Ward's acceleration on the back straight with four laps to go, giving Ericsson the chance he needed.
"You talk about the irony, and the universe or whatever, that whole weekend, we were pitted next to each other, we qualified next to each other. We started the race next to each other, and then ultimately came down to the closing laps of the race to decide the winner," Kiel tells The Race in the wake of his immediate success.
"I was happy for Pato, he drove a fantastic race. Happy for that team. I've obviously got a lot of history there and built that organisation. The vast majority of the people there I've hired or mentored or whatever. So there's always that, there's no denying that. So I was happy to see that team ran really well.
"But, ultimately, I was happier that we won the race, and that we won it the way that we did.
"As I said to Marcus, it was a bit of bad luck for Pato for us to take the position, but we were in the position to be able to capitalise when even the smallest of mistakes happened.
"That's something that Chip Ganassi Racing happens to do a lot and I think it's a function of the preparation and the racecraft of these drivers in this team.
"We put ourselves in a position to capitalise and we capitalised and that's all you can ask for. But there's no doubt that something funky was working there, because it was all weekend, certainly right in my face and I was just pleased to come out on top there."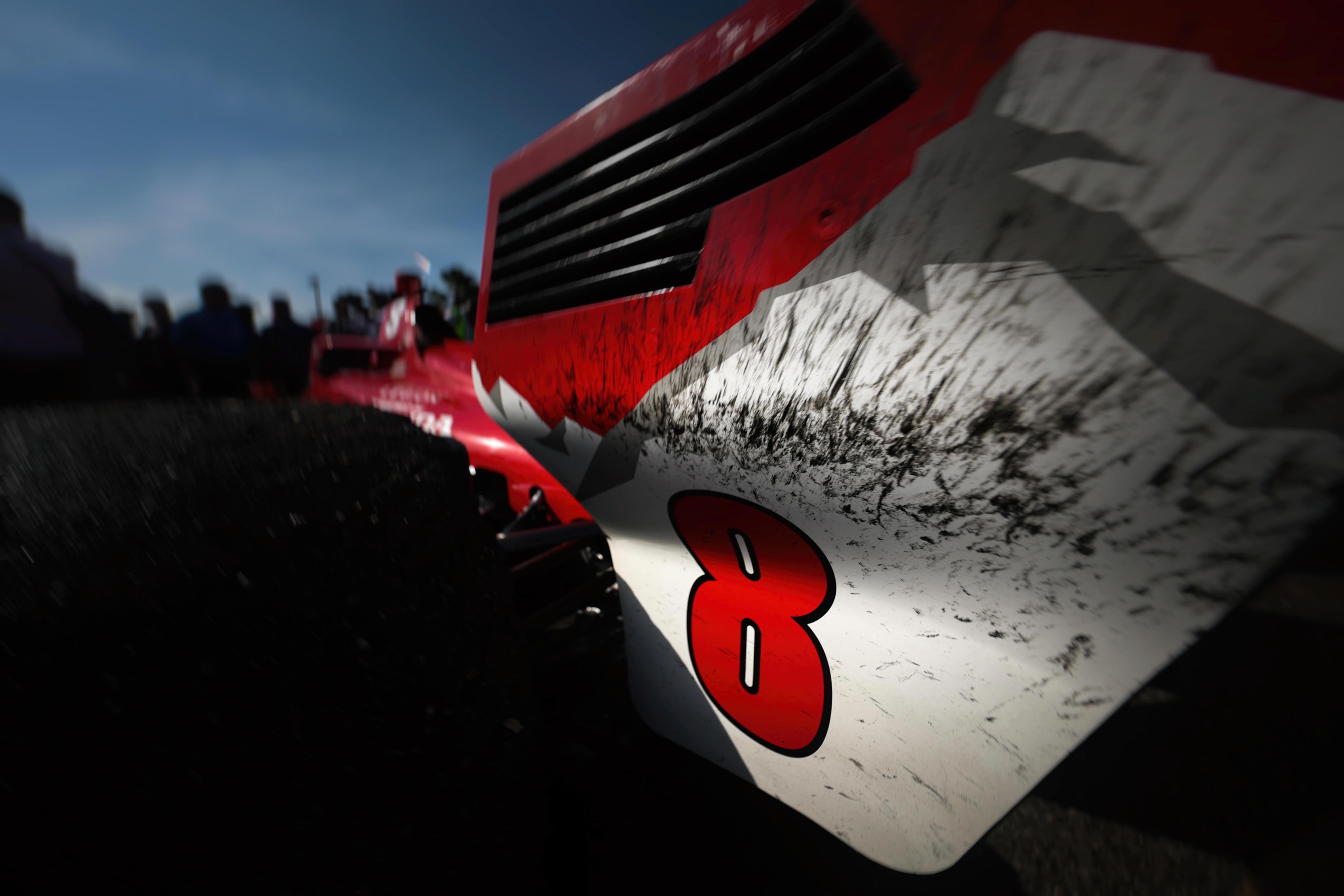 The perfect start then for Kiel, Ericsson and the whole #8 car's team in St Petersburg.
After the race, Ericsson made the claim that more people should be talking about him as a title contender in 2023.
Kiel's actually a fantastic person to ask about Ericsson's development, as Ericsson drove for Schmidt Peterson in his rookie IndyCar season in 2019, the year before McLaren took over and put its name above the door.
"I was on [James] Hinchcliffe's car at the time, but Marcus was in the team and obviously we were a small enough team that we worked really closely together," Kiel recalls. "So there's familiarity there.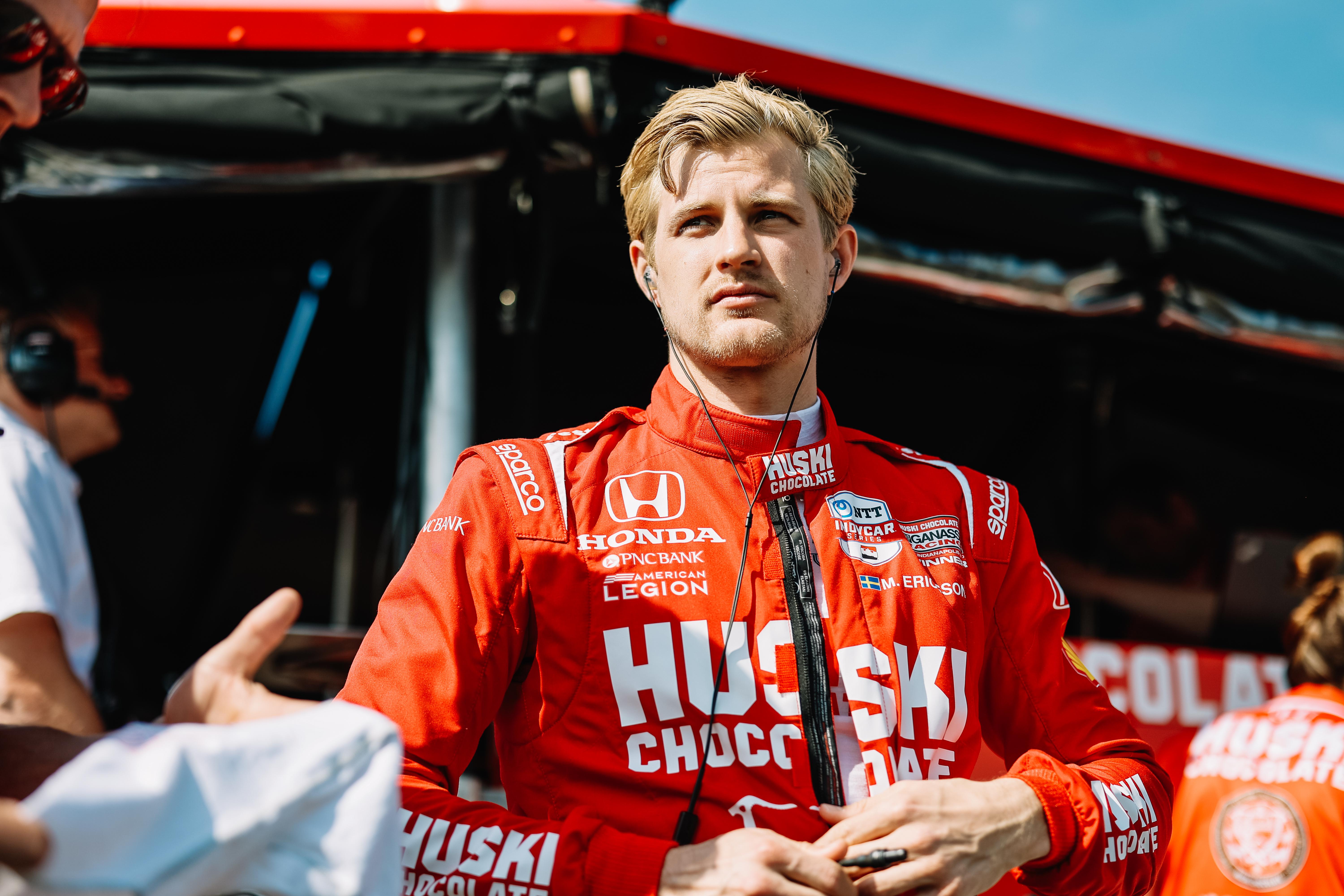 "But working with him now at this phase in his career is pretty cool.
"He's now been with Chip Ganassi Racing for a handful of years, he's had success, he's won multiple races, he's just won the Indy 500.
"So he's a proper, developed IndyCar driver at this stage. Getting to work with him has been a real treat. He works tirelessly at improving and trying to be the best driver that he can be. As do all the people, certainly on the #8 car, but in the wider organisation.
"So that's been a really cool thing to be a part of. And Marcus, and I, we think very much alike. It's a continual improvement mindset. It's a tireless effort mindset, it's whatever we can do, to get to the top.
"Ultimately, so far we've worked really well together and I expect that to continue for sure as we continue on in 2023."
The Race immediately follows up on Ericsson's post-race comments and asks Kiel if he thinks Ericsson deserves the title frontrunner tag based off of what he's seen so far.
"I think that he's proven now that this isn't a flash in the pan thing," adds Kiel.
"Marcus is a legitimate championship contender. He showed it last year, taking it all the way to the west coast and ultimately to the final race.
"We've shown now this year, that there's no reason why he can't compete for championships.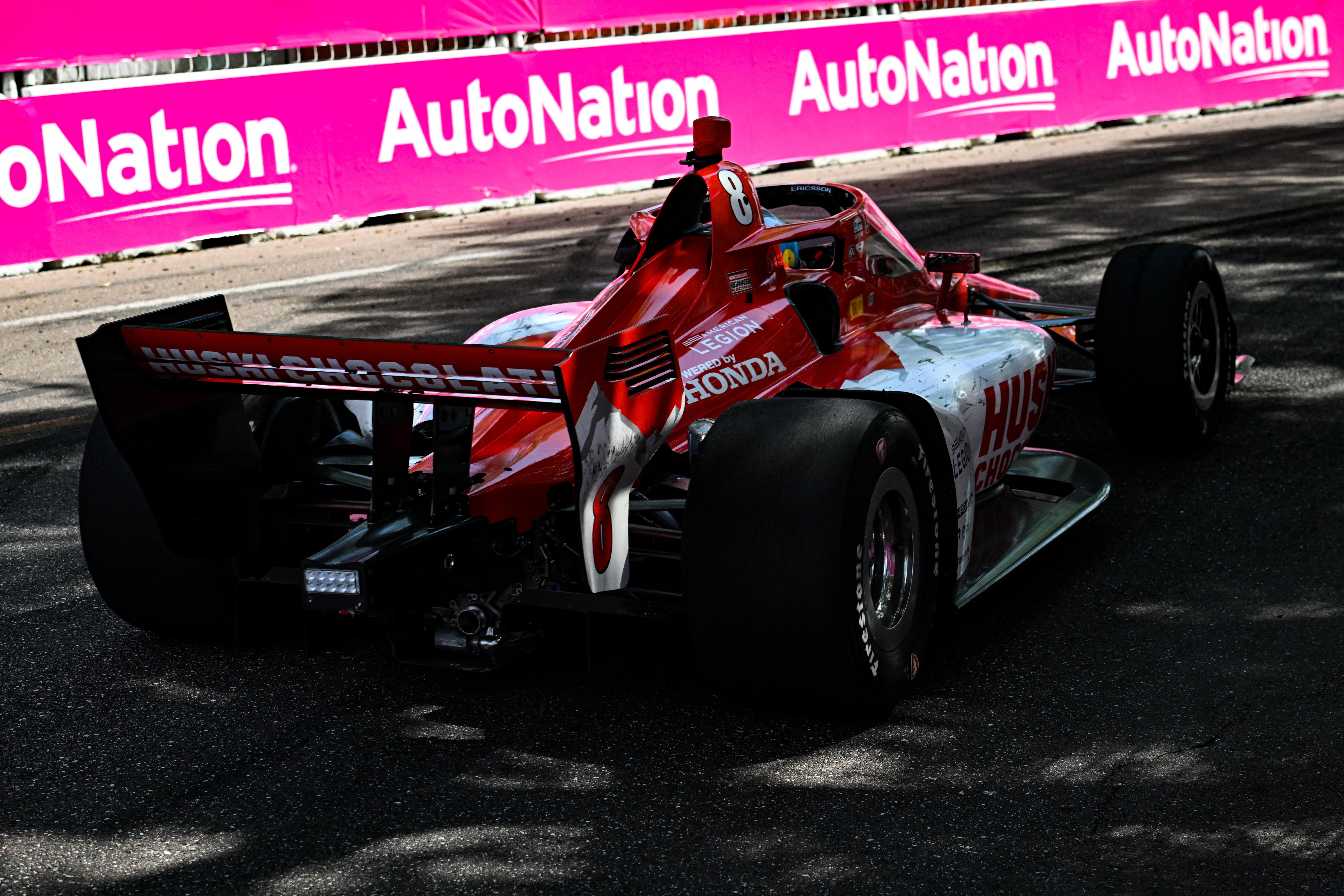 "He's won on ovals, he's won on street circuits. We're aiming to get on that road course victory, but we'll get there and his consistency in his racecraft is very mature. It's very advanced.
"I know that if we continue to qualify well, we're going to race well, and put ourselves in a position to compete. So I've got no doubts that that he can do it. It's just about execution at this point."
With so much change in the Ganassi organisation over the off-season, with Jimmie Johnson returning to NASCAR, Kiel coming onboard and an expanded Cadillac sportscar programme, Ericsson was always going to have to work hard to keep key people like engineer Brad Goldberg, assistant engineer Angela Ashmore and strategist O'Gara.
But adding Kiel certainly hasn't cost this team anything and while O'Gara was crucial in Ericsson's Indy 500 win last year, the strategist to finish second in that race was Kiel. And he has years of experience running an IndyCar team outright.
With O'Gara still in the organisation if needed for advice, it's no doubt Kiel is a big addition.
The headlines may have been around Gavin Ward and McLaren for good reason.
But in a very Ganassi way – quietly, efficiently, talking done on the track kind of way – Kiel has come in, won his first race with the team and shown he won't be a weak link on the strategy side either.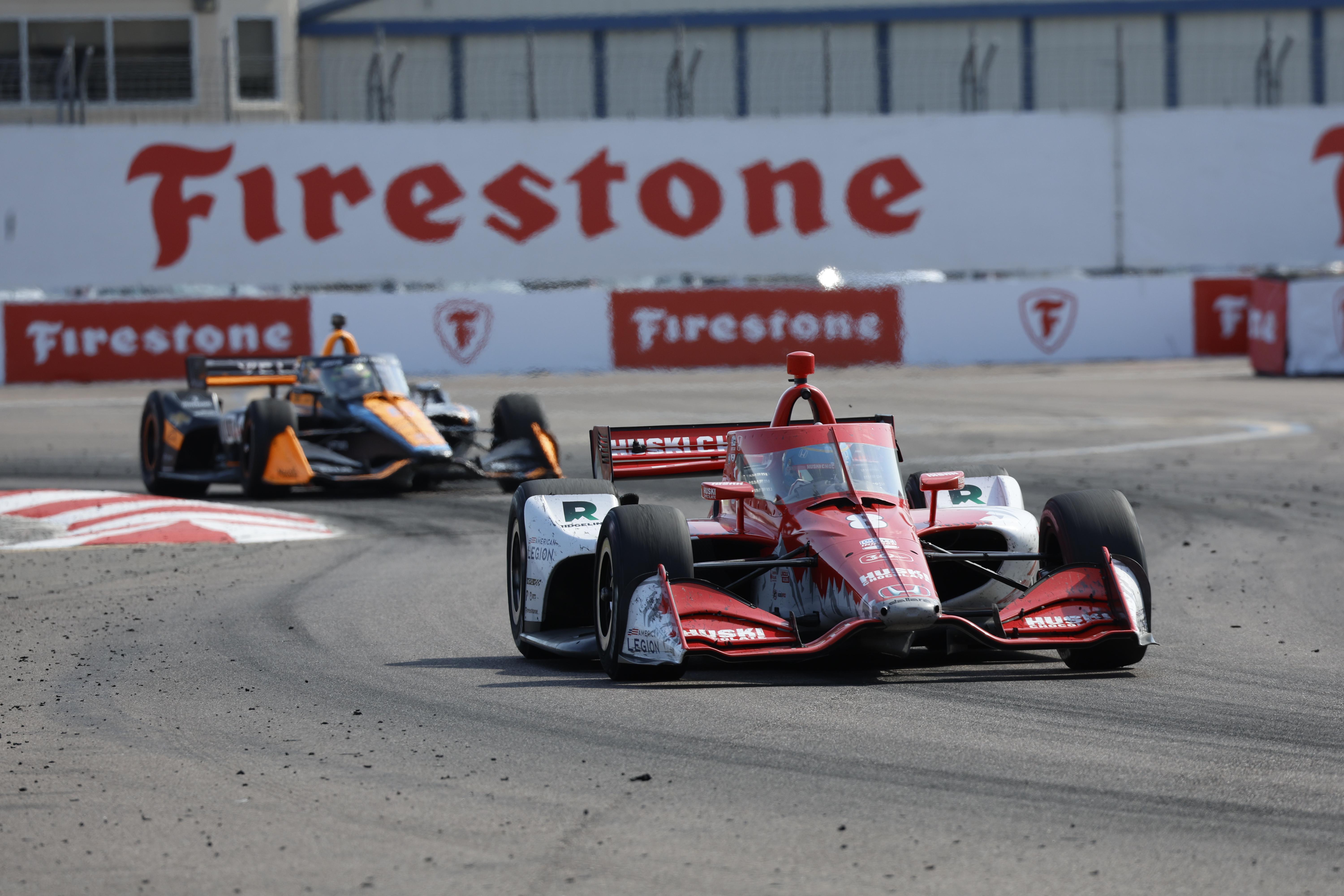 While McLaren can be quite brash about its attempts to sign Ganassi drivers – like Scott Dixon, Alex Palou and Tony Kanaan in the last year alone – Ganassi's signing of Kiel was much more understated despite the two teams' relatively well-known distaste for the other.
A very shrewd and typically Ganassi move, then, one that Kiel will benefit from in the long-run too as he's groomed for bigger things in the organisation.