Pato O'Ward looked close to tears.
Every sentence in his post-race interview was choked out after he'd been robbed of a St Petersburg IndyCar victory by fators totally out of his control.
"We did everything right," he said. "There's always something. The boys deserved that. Compared to where we were last year here, it's a massive step. We just gave that one away. We can't have that happen anymore."
For O'Ward especially, a second-place finish came amid rich context. Last year, Arrow McLaren hadn't optimised its St Pete set-up. O'Ward thrashed at his recalcitrant car and hit the Turn 8 wall in qualifying, costing him a chance at a strong result.
It also came amid a contract tussle with the team, where he wanted a deal to reflect the championship-contender status he had built. Thatt was later resolved in May, but until then the uncertainty and helplessness over wanting a new deal but not being able to negotiate it played out in private and public. It wasn't the best scenario to be in.
We come into 2023 with O'Ward in an almost opposite scenario. He kicked off the year with that long-term deal, having had a six-week break he mandated after two busy previous off-seasons, and a really strong personal performance where he qualified in the top five and delivered a strong drive in St Pete.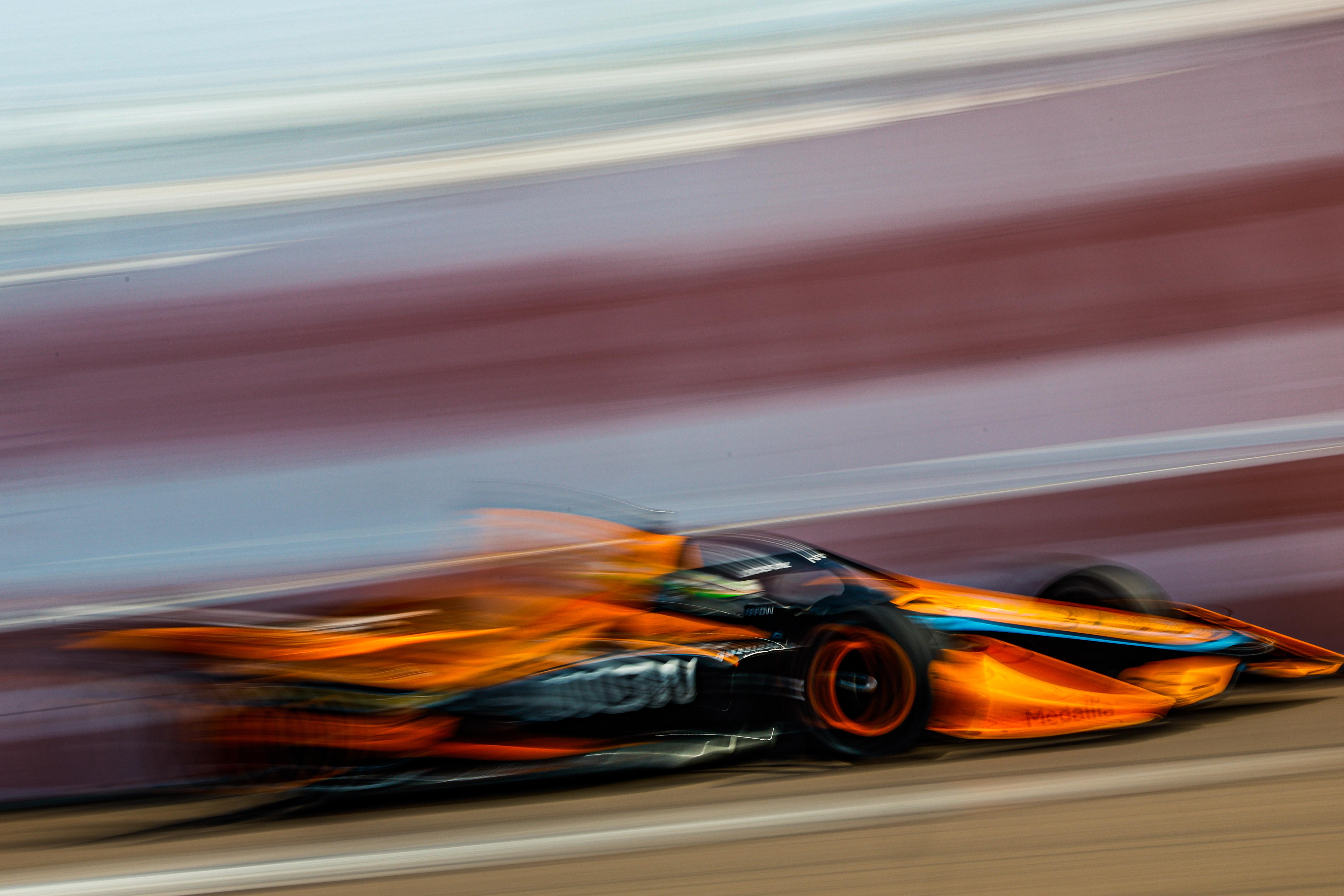 It perhaps helped to further push back against a lazy misconception some hold that O'Ward isn't that good at looking after his tyres. His car in the past three years at McLaren has often required him to be aggressive, but he has no trouble with tyre wear despite boring accusations that he does.
Instead, the uncertainty has switched from O'Ward to McLaren this season. It's been an off-season storyline covered frequently by The Race, but the nuts and bolts are it expanding to three full-time cars with Alexander Rossi, making engineer Gavin Ward its team boss, and adding more than 40 new staff members, all while trying to maintain its momentum as a title contender.
If you'd have been asked to answer whether it had managed the last part of that after the Thermal Club pre-season test, you'd probably have had to say 'no'. There were always going to be teething issues with so many new people coming into the team, but it was a bit of a mess.
Fast forward to the Sebring test and everything went smoothly. If Thermal had been the sacrifice, Sebring was the reward as its new members worked almost in perfect harmony with the rest of the team and things looked good.
Seemingly, being fastest at that test on a bumpy surface airfield translated well to St Pete, where McLaren's form has been up and down previously. Not this year.
It put three cars in the top 12 in qualifying, with new recruit Rossi – who seemed to be right at home all weekend and was a bit off compared to his team-mates more for general race weekend hit-and-miss reasons than a failure to adapt to the car or anything like that – in 12th.
Felix Rosenqvist had qualified in the top eight but crashed out on the opening lap in what some would say was an ill-judged overtaking attempt on Scott Dixon.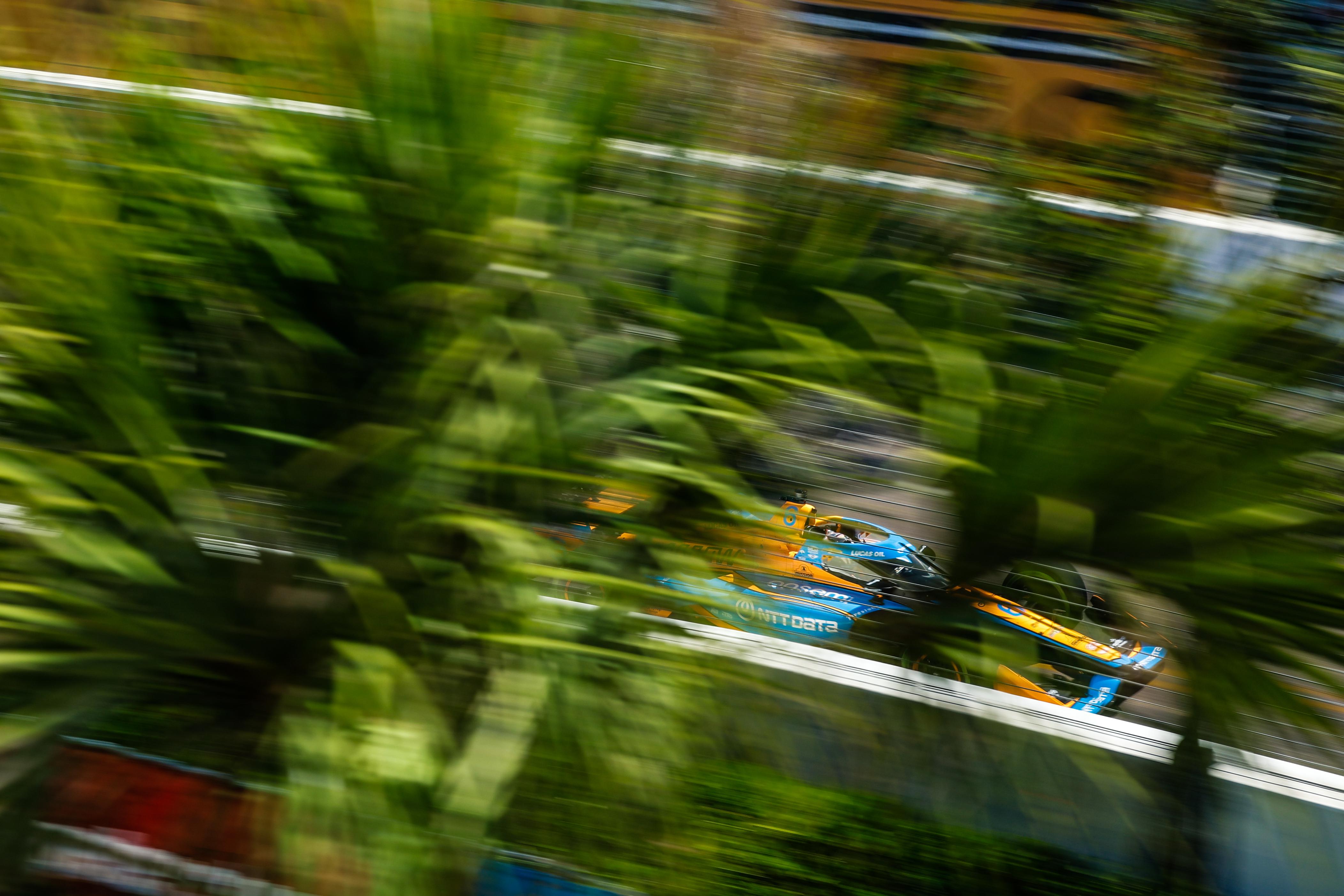 That was a shame as it could have easily been a sweep of McLarens in the top four come the end of the race, and Rosenqvist has probably made a few too many mistakes in his McLaren career to be throwing away the chance at top-10 finishes.
Of course, O'Ward was the star though.
There were extra elements that made the race special. Alongside the tyre conservation in the first stint that allowed him to stay on the same strategy as the leaders, O'Ward had the fastest out-lap of the race, which was absolutely vital for making sure he was the one in position to capitalise on Romain Grosjean and Scott McLaughlin's crash while battling for the lead.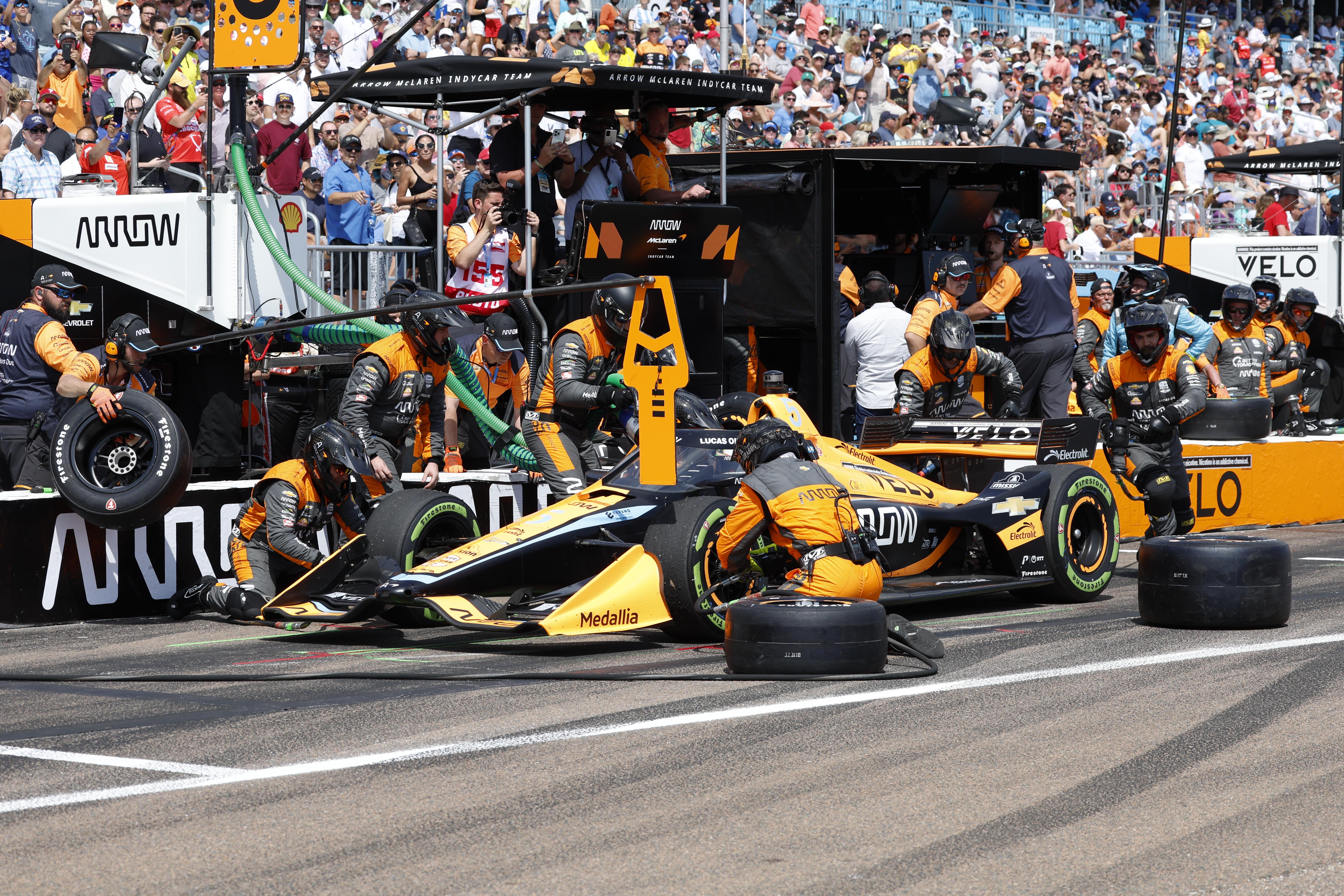 In the same pitstop sequence he also set the third-fastest in-lap of the race, which combined brilliantly with the #5 pit crew who were judged to be the fourth-best team in the race by Firestone's pitstop rankings, which counts the least cumulative time spent in the pits.
So until lap 96, O'Ward and McLaren had been all but flawless, until a plenum fire starved his engine of oxygen and caused him to slow coming off the final corner.
Had Marcus Ericsson been half a second or so further back O'Ward would have won the race, but the misfortune came at the most diabolical of times.
This reliability issue is what makes Arrow McLaren's St Petersburg so tough to evaluate.
"We gave that one away. We can't have that happen anymore."

A frustrated @PatricioOWard ends up P2 in the #FirestoneGP. pic.twitter.com/RkiD4P1XmH

— NTT INDYCAR SERIES (@IndyCar) March 5, 2023
In many ways it exceeded expectations by being so on the pace despite a tumultuous off-season and a tough weekend at St Petersburg last year.
But on the other hand, O'Ward's team and engine manufacturer Chevrolet struggled for reliability last year and easily cost O'Ward enough points that he would've otherwise been if not champion than at least in front of the title fight heading into the final race.
This plenum fire has happened before and while it rarely happens in such crucial in-race scenarios as this one, it did this time.
This is why O'Ward was so choked up post-race – after finishing second, after all – saying things like "there's always something" and "we can't have that happen anymore".
He knows such instances of unreliability cost him a serious chance at a first IndyCar title.
So on the positive side, Arrow McLaren was much improved at St Pete compared to last year, O'Ward is performing better than ever, Rossi has adapted rapidly – he came home fourth – and next up is Texas where the team has always been a factor in its McLaren guise.
On the downside, another reliability issue has threatened to undo many of the positives, as it did last year.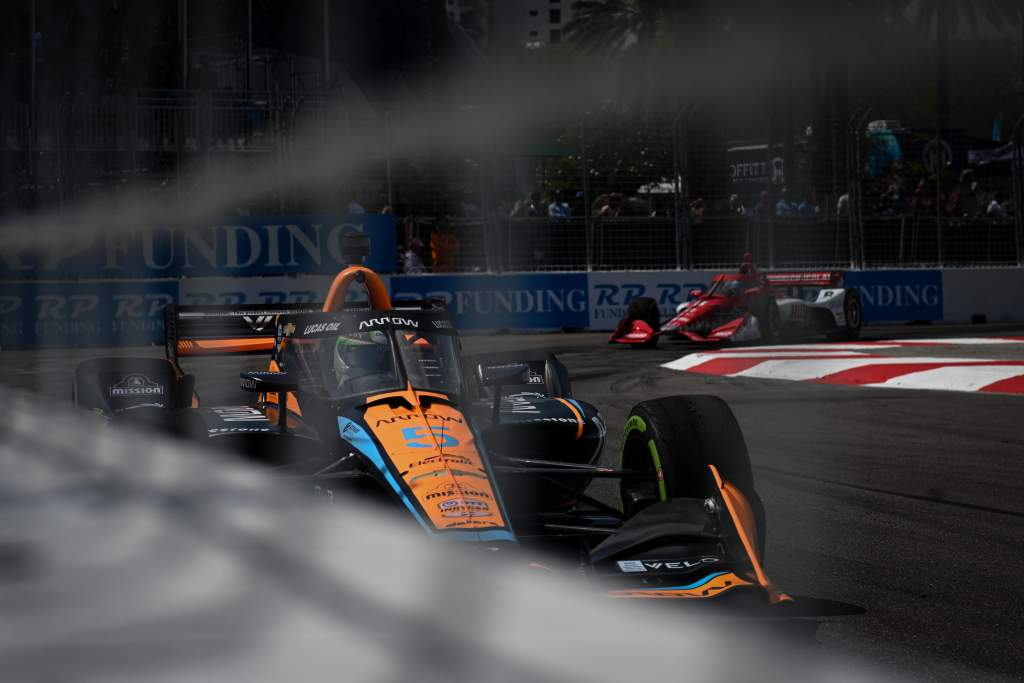 When you write it down, you still get the feeling that the positives outweigh the negatives.
This was a really strong weekend and in fact, the reliability issue could have put him out of the race instead of costing O'Ward 10 points, so this scenario is a really good one in that sense.
It just could have been so much better. Long Beach will be the next street course race and all eyes will be on Arrow McLaren to see if it can answer some of these tricky questions as to where it is at.
But on the balance of St Pete, you have to say that it has as good a chance as ever to seriously fight for the IndyCar title – if it can improve on reliability.