When Alexander Rossi admitted he was still needing name tags as he got to know his new Arrow McLaren team at IndyCar's pre-season test at Thermal, it was hardly surprising.
What was a shock was his admission that McLaren has added 40 staff in the off-season.
It's true, Arrow McLaren has expanded from two to three entries for this season, but even in that scenario 40 people is an incredibly high number for IndyCar.
"It's a fight for talent out there," new team principal Gavin Ward said during the test.
"There's no hiding that right now. I'm very happy with how our recruitment has come together in the off-season. We've had to get a little bit creative.
"I think that's actually how we always looked at it. We didn't look at just wanting to bring in people from the IndyCar paddock necessarily to fill the slots we needed to fill, we always kind of wanted to bring in a good mix.
"We've got some great hires from other racing series. We have a great mechanic from World of Outlaws, a great mechanic from Williams F1.
"We brought in engineers from [NASCAR] Cup. We have an engineer from Boeing, one that has a Salesforce background. I'm happy with the amount of diversity we've brought in there.
"Also a little bit of promotion from within. Chris Lawrence stepped up as engineer for Felix [Rosenqvist]. Really happy to give him that opportunity and recognise his success and contribution with this team."
On paper, McLaren has certainly built a formidable squad when it comes to some of the minds around the roundtable.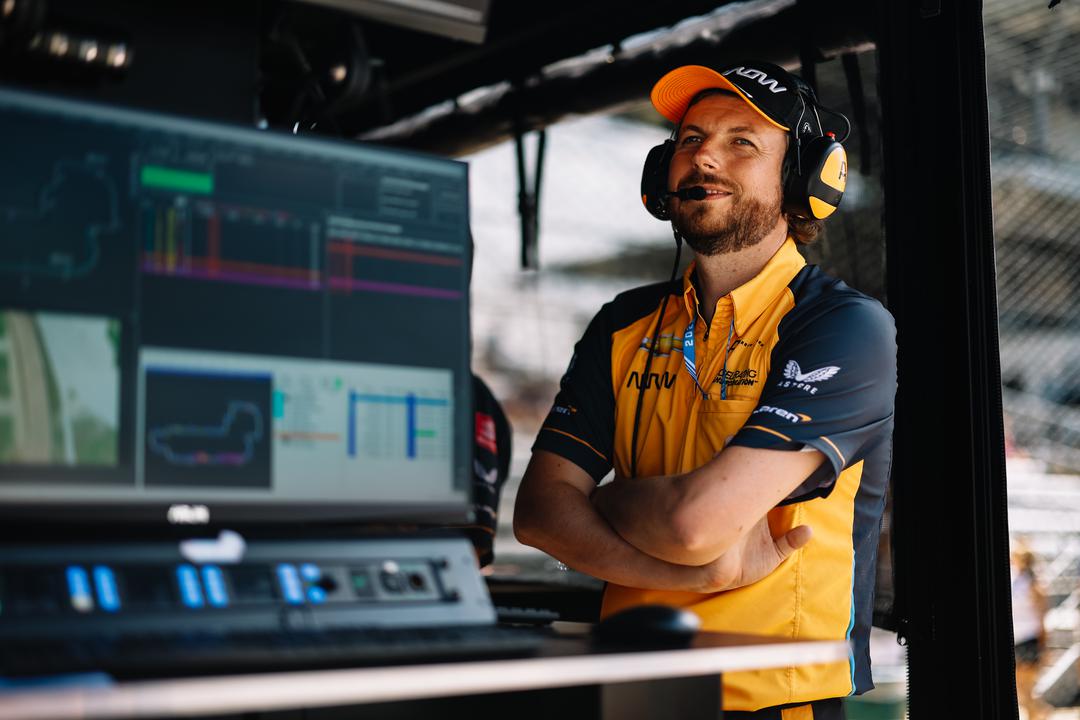 But at the end of the test, Rossi was its best driver in 14th on average across the four sessions and, while we shouldn't read too much into a test at a track IndyCar won't race at, it's very clear there were some growing pains for the team across the test.
Felix Rosenqvist had at least two off-track excursions finding the limit of the car, and Pato O'Ward admitted to some "little gremlins", adding: "It's definitely not been the smoothest, but I think session after session we're just getting back into the flow of everything."
Rossi's an interesting case study here, as he is new to the team and has no experience of how it deals with trouble. It's safe to say he was impressed.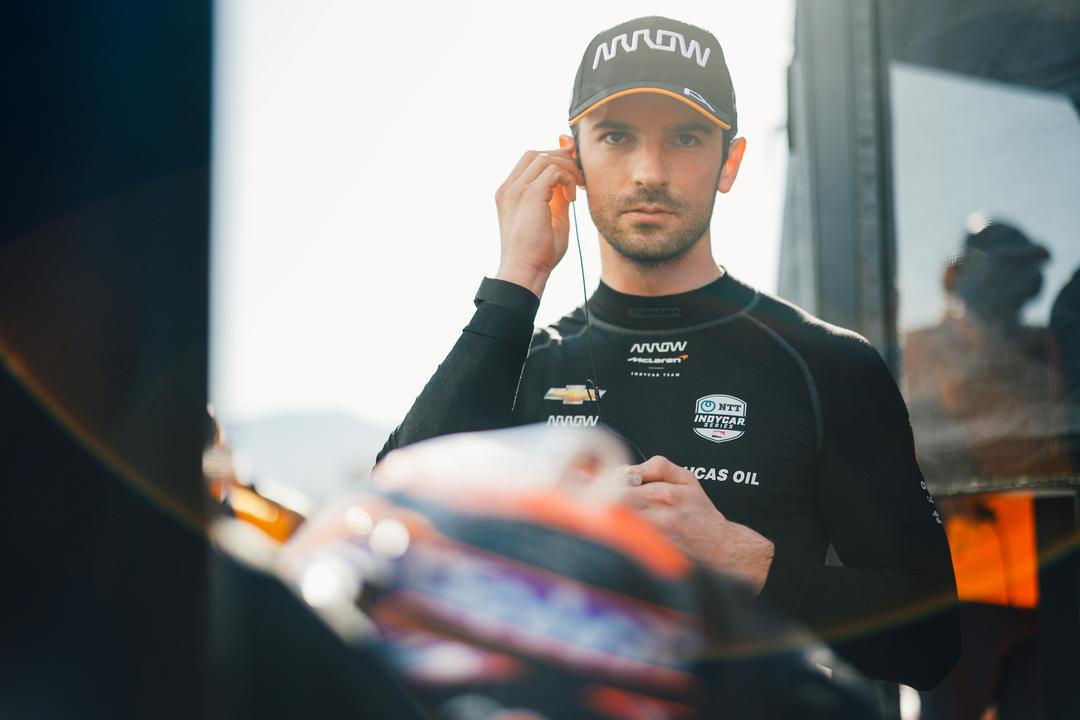 "The big thing is, everyone has kind of faced adversity and everyone has just kind of dealt with it," he said.
"There's been no stress or panic. We're kind of taking it one step at a time, which is very encouraging."
Ward's key target coming into this season was to improve the team's infrastructure to catch up with IndyCar's established elite and, longer term, to develop a people-first culture where he is able to provide a fun, rewarding and safe environment for his staff to excel in.
With 40 people coming in, there's no real shortcut for that.
On the infrastructure side, you can buy equipment, but when it comes to trialling new software, there's no way to speed that up other than to use that software in trial and error.
"The growth we've had, as everyone has talked about, is huge," said Ward.
"From an infrastructure point of view, we've been building everything up, testing out some new systems here.
"As Alex mentioned, we had a few growing pains to work through, which I think we've made a lot of progress on.
"It's quite difficult to grow and develop at the same time. We did a big sprint to get the right people in place.
"Now it's all about building our processes, people working together well, gelling the team.
"The culture is strong. I have no issues with that at all.
"We're trying to hit that fast forward button, trying to do things in a number of weeks that might naturally take a bit longer here to get full stride, but also build the systems in the team so that not only are we going to hit St Pete with competitive racecars, but aim to be able to continually bring performance through the year to try and really fight the Penskes and Ganassis out there."
It's a fascinating situation. On the one hand you can't help but marvel at the team McLaren has built in such a short period of time. On the other, you can't help but question how so many new people, with a new team boss and a new driver, can gel to immediately become a title contender.
Honestly, I don't think it's a failure if this team isn't able to fight for the championship this year, as long as it's improving its long-term chances. O'Ward is ready and able to win a championship, and some would argue Rossi and Rosenqvist are too.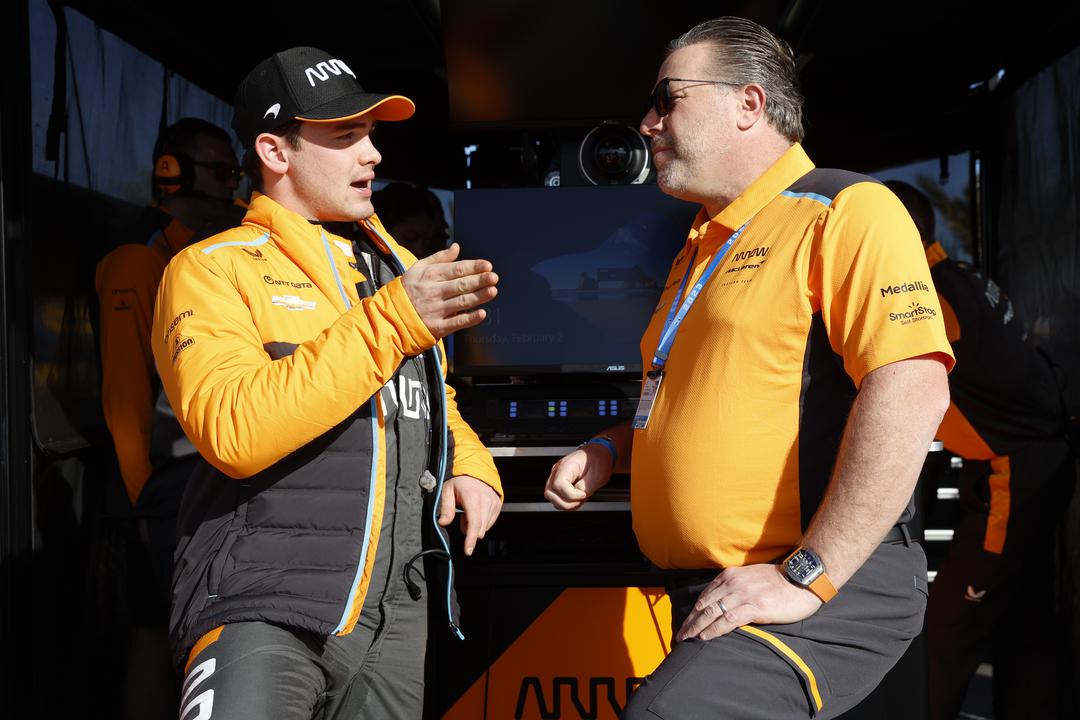 We'll have to wait and see if they have to forfeit that immediate competitiveness for gains further down the line.
What is clear is that, although Rosenqvist's off-track excursions and the lack of headline times were disappointing, there were different aims for McLaren to achieve at the test, and it achieved those.
Improving its new processes and gelling the team together was the target and so far it's going to plan.