McLaren's IndyCar team will drop the SP element from its name in 2023.
It's a branding move rather than a significant restructuring, as co-owners Sam Schmidt and Ric Peterson – the S and P of the name – remain involved and their roles as directors will not change. The major reorganisation actually took place when McLaren became the majority owner in summer 2021.
But the news still feels significant in sentimental terms for long-time IndyCar fans, as it marks the official end of the Schmidt presence in a team name sense.
Former racer Schmidt created what began life as Sam Schmidt Motorsports just 14 months after a crash at Orlando ahead of the 2000 season of what was then the Indy Racing League rendered him a quadriplegic.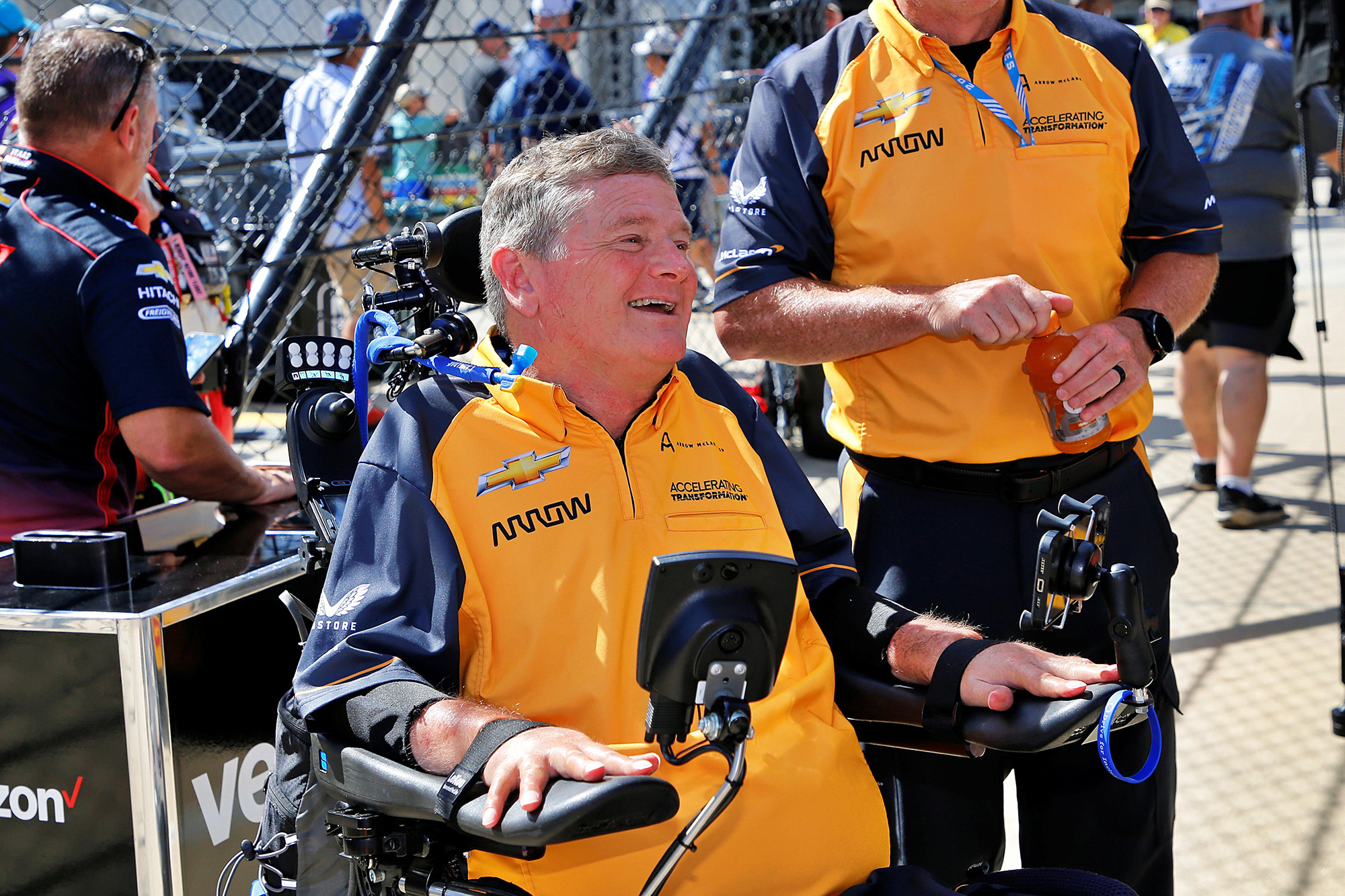 Over the next two decades, the inspirational Schmidt's team was a launchpad for future champions, a multiple title-winner at junior levels and eventually a regular IndyCar frontrunner and race-winner against substantially better-resourced opposition.
It had to cope with more than its fair share of pain and tragedy along the way.
Its first driver (and later briefly team co-owner) Davey Hamilton suffered horrific, career-interrupting, leg injuries at Texas Motor Speedway five races into the Schmidt team's first IRL season in 2001.
Team manager Chris Griffis died suddenly aged only 46 in 2011, a month before Dan Wheldon died in the IndyCar season finale at Las Vegas in a car co-entered by Schmidt and Bryan Herta Autosport.
James Hinchcliffe sustained life-threatening injuries in a Schmidt car in 2015 Indianapolis 500 qualifying. Robert Wickens was starring in his IndyCar rookie season for Schmidt in 2018 when he had the Pocono crash that left him paralysed.
But there were also far happier times to remember.
From 2003-10, Schmidt was an Indy-500-only presence in IndyCar but a near-unstoppable force in what's now becoming Indy NXT. The team eventually took seven drivers to Indy Pro/Indy Lights titles, including four in a row from 2010-13, among them the 2011 crown that launched Josef Newgarden to IndyCar, and won two teams' championships as well.
By then it was also back in IndyCar full-time, having purchased the assets of the shortlived FAZZT team ahead of 2011, and took two poles – including at the Indy 500 – with ex-FAZZT driver Alex Tagliani in its first season back.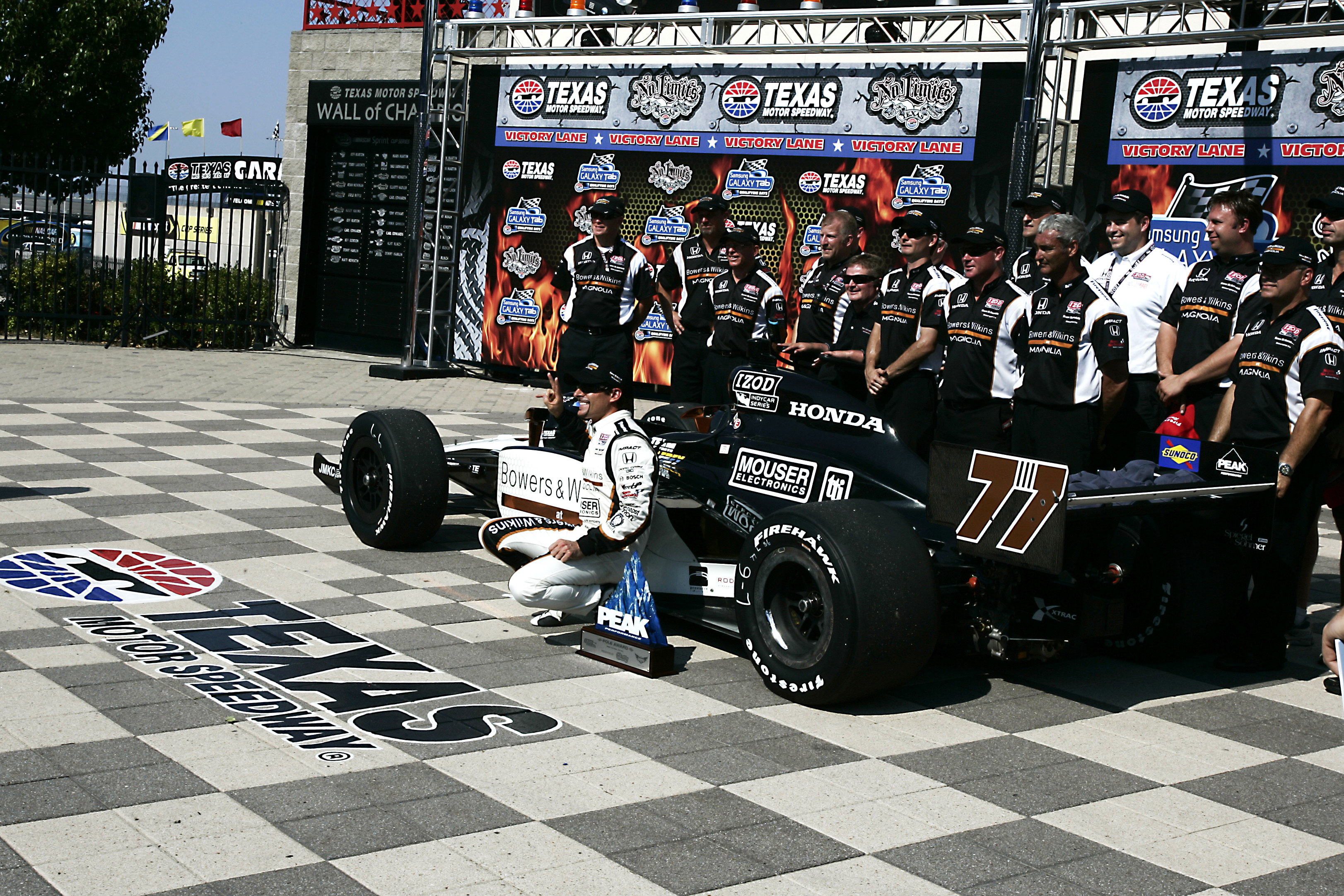 Between then and the arrival of McLaren as first a major partner for 2020, Schmidt Peterson (as it became when Ric Peterson joined the ownership group from 2013) always felt like a team on the cusp of a breakthrough, the upper midfield outfit with the most potential to sustainably join Ganassi, Penske and Andretti in the series' top tier. It was an underdog you'd look to for an upset, but also a team that looked like it was growing towards being something more.
Schmidt gave future champion Simon Pagenaud chance to remind America what he was capable of in single-seaters (the Frenchman having taken a sportscar detour after his promising 2007 Champ Car season), and he rewarded SPM with its first four IndyCar wins during 2013 and '14 before leaving for Penske.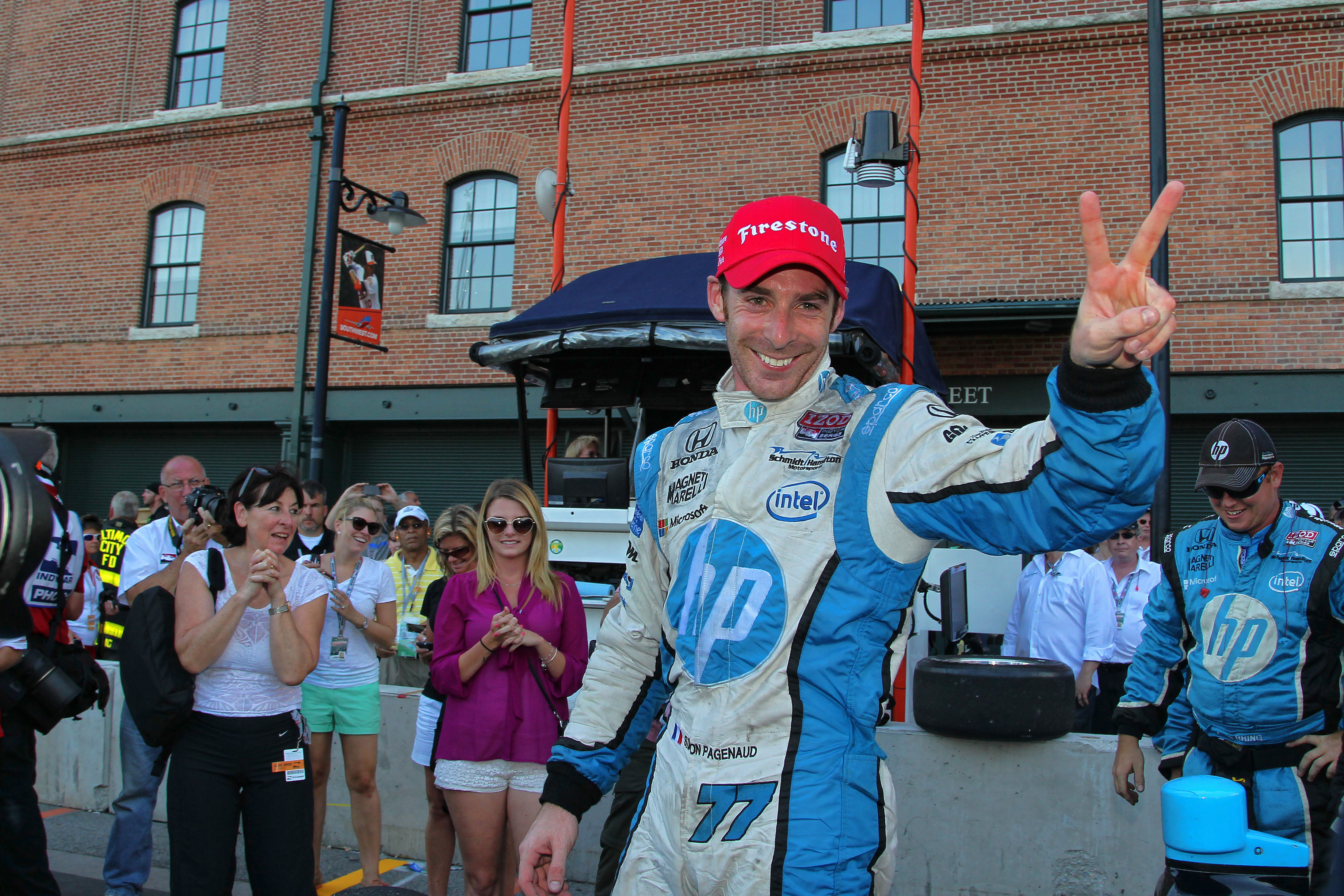 Pagenaud's replacement Hinchcliffe added three more wins plus an Indy 500 pole the year after his horrendous crash there. Richie Hearn (in the IRL days), Mikhail Aleshin, James Jakes, Jack Harvey and Marcus Ericsson also all took top-three finishes with Schmidt, as did Wickens – who looked like he'd be capable of far more before his accident.
That breakthrough into being a top-rank team eventually came under the McLaren banner. The Formula 1 team's arrival ahead of 2020 meant a swap from Honda to Chevrolet power, Hinchcliffe's departure and a switch to a youth-focused line-up of Pato O'Ward and Oliver Askew. The SP was still in the name, but to the outside world this was now much more of a McLaren programme.
In August 2021 McLaren announced it had taken a majority stake in the team, though it underlined that Schmidt and Peterson would remain on the board – and the pair have attended races regularly across the McLaren ownership period.
The team's rebranding at the start of 2023 will include a new logo and a switch to just 'Arrow McLaren' as the official team name, but the notice of the change from McLaren still added "Schmidt-Peterson remain at the core of this team, and Sam and Ric's roles and involvement are unchanged".
The name change is a final step in bringing the IndyCar team fully into the McLaren family (with "a more simplistic logo and branding more aligned with the rest of the McLaren Racing series"), but only in a presentation sense – in terms of operations that had already long since happened.
The SP duo don't need to be present in the name for long-time fans and paddock regulars to appreciate that what's now the McLaren IndyCar programme has its roots in a much-loved team that both endured and achieved so much in its original incarnation.