After four straight IndyCar manufacturers' titles, Honda was stunned in 2022 by a resurgent Chevrolet bringing its drivability upgrades and sum-of-the-parts engineering gains. Now, after 2023's season opener, where does one of IndyCar's open development wars stand?
Honda took St Petersburg pole and the race victory with Andretti Autosport's Romain Grosjean and Chip Ganassi's Marcus Ericsson respectively – Chevrolet took both of those with Scott McLaughlin of Penske last season – so it looks like Honda has made some gains.
But Honda Performance Development president David Salters – formerly Ferrari's Formula 1 engine chief among other significant roles – has cautioned against getting too excited about the St Petersburg result in the context of the upcoming races.
"We've worked hard. I hope so [that Honda's made gains] but time will tell!" he told The Race.
"Obviously it's still marginal gains in lots of places, there's no one big thing you can sort. But we've worked hard in all of the areas to accumulate those marginal gains. Racing is about that.
"We're still under no illusions, it's super-tight. There's a long way to go.
"We just need to do more work. Our teams have done a great job as you can see. A big shout out to them.
"We've tried to do the best job we can, St Pete was OK, obviously. This game involves continuous work.
"We know the strength of our opponent and it will be hard so we're under no illusion that we've got a lot to do."
The Race did get plenty of positivity from the Honda teams during the St Petersburg weekend, both over general performance and in some micro-sector gains in lap time.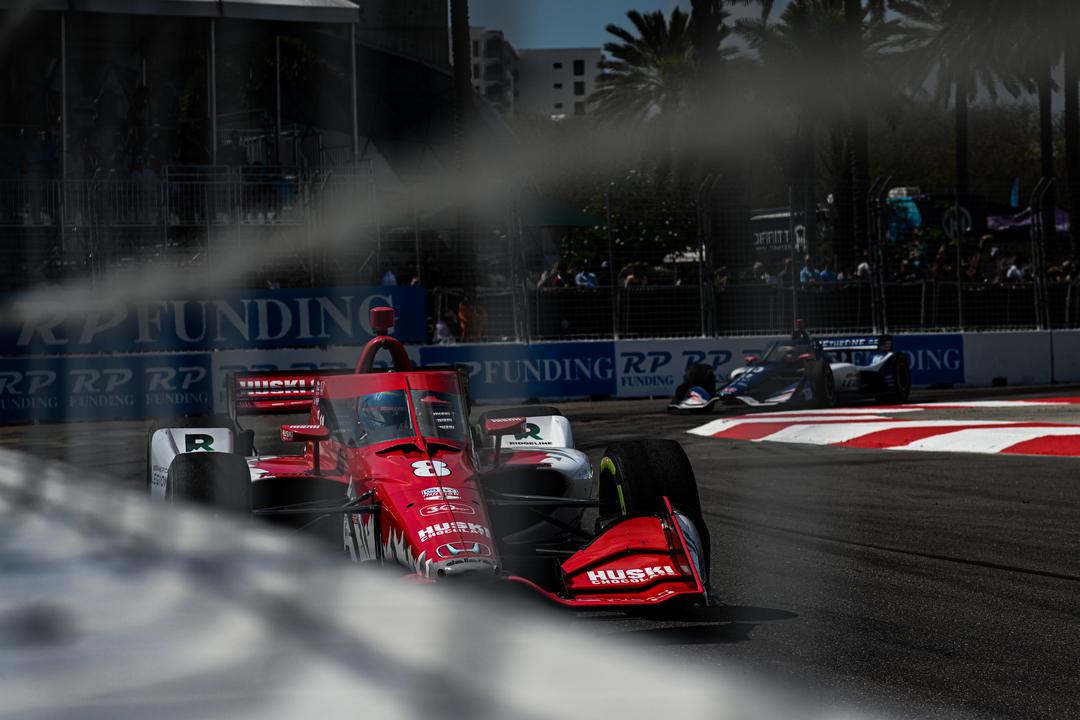 The race-winning engineer, Ganassi's Brad Goldberg, also backed this up straight after qualifying.
"Drivability, yes! It has been a gain," he told The Race.
"They never stop, they always push hard. I think it was evident today they've being pushing hard in the off-season.
"I do think they've had some gains in the off-season for sure. Just look at where everybody was last year compared to this year. That's the proof, right? I think they've definitely made gains."
We'll take Goldberg's advice and take a look at the results compared to last year.
In qualifying, four of the top six were Honda-powered whereas it was a 50/50 split last year. However, Chevrolet locked out the front row last year, whereas Honda achieved the same in 2023 – a big turnaround.
Last year Chevrolet had the fastest race lap and three of the four fastest, whereas Honda locked out the top four fastest laps in the 2023 race.
All of this points to significant improvement on the Honda side as it reversed every major Chevy category win from last year. So why isn't Salters more positive?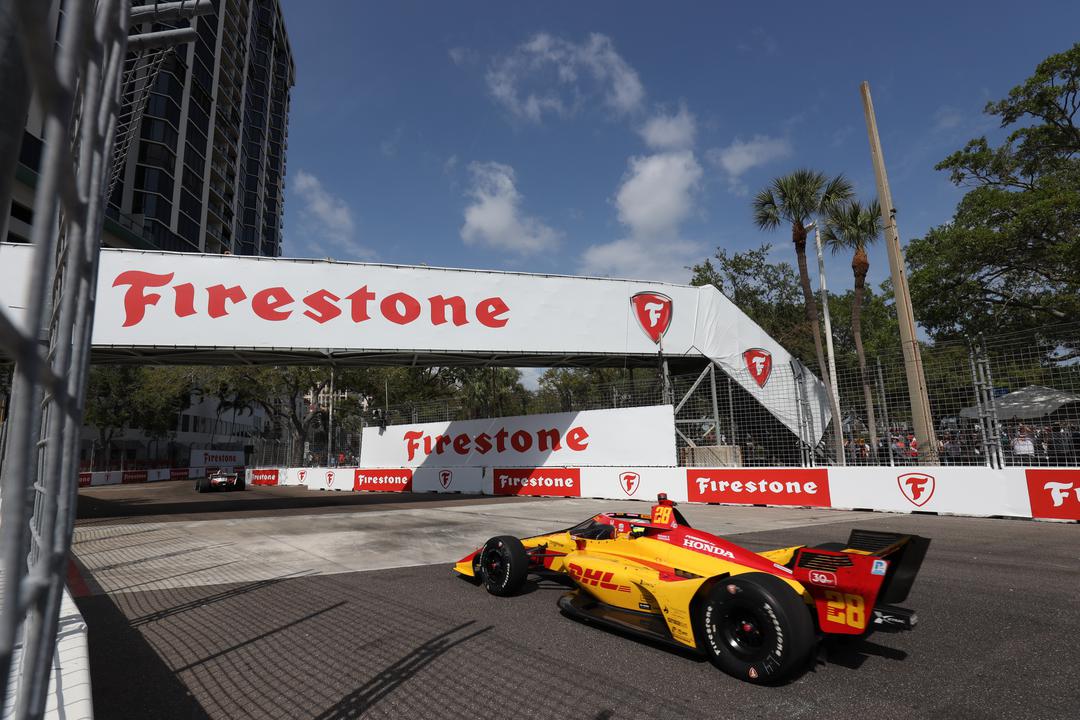 It's possible he is happier than he is letting on and managing expectations, but there might be a few factors affecting the mood in each manufacturer camp.
The first is that St Pete was only one race and a specific type of bumpy street course at that. Honda wasn't a long way off Chevrolet last year and yet the latter won 11 of the 17 races and Honda had to wait until a wet Indianapolis road course for a first 2022 win.
The second is that Team Penske never really got a foothold in the weekend as it did with McLaughlin in 2022. That left Arrow McLaren to take the fight to the Hondas and it did a good job. Without a plenum fire for Pato O'Ward that handed the lead to Ericsson, he may have won the race and taken one of the key metrics away from Honda.
Fundamentally it's fair to consider that the teams have a big impact on how the Honda/Chevrolet battle is portrayed. The engine manufacturers can provide the best engines but if the teams don't execute on their side, it was all for nothing.
Sometimes we can be guilty of making it all Chevy vs Honda, like it's a Ford vs Ferrari mega movie, but we need to factor in team performance, too.
We're off to Texas next which has yo-yoed between Ganassi and McLaren in recent years pointing to the engine marques being quite even at the venue.
So this may be our last chance until Long Beach and then Barber – the first natural terrain road course on the calendar – to assess the fight between the two on the type of track that makes up the majority of the calendar.
We also need more data on how the new 100% renewable Shell race fuel that debuted in St Pete will affect the season. The teams were positive about its first race and rightly so, but because of cautions, the teams didn't really get to stretch a fuel run to the limit with the new fuel to see how that might impact the battle.
In testing there hasn't been a great deal of difference compared to the outgoing Speedway fuel, but testing and racing at the highest level provide a tougher proving ground.
Inside the paddock, it certainly feels like Honda has made some gains. We can't say for certain if it will be enough to overturn Penske and Chevrolet's 2022 dominance, but it's been an encouraging start.
And the fact we can immediately say for certain that Honda has momentum and brought a stronger package to St Pete is a positive.
It makes the chances of a Chevy whitewash less likely and therefore creates a more intriguing battle for the neutral.