The traditional '11 rows of three' entry for the Indianapolis 500 is complete for 2023, with 33 drivers aiming to take one of racing's biggest prizes.
But what of the handful of drivers that could or should be on the entry list? The ex-winners, crowd pleasers, young hopefuls and second-chance deservers?
The Race has rounded up some of the best and most interesting IndyCar candidates currently missing off this year's list. Keep in mind there's still time for the field to expand and for 'bumping', where cars have to qualify to make the field, to return.
Did we miss anyone you'd like to see? Let us know in the comments.
---
JR Hildebrand
Indy 500 entries: 12
Last year's race: 12th
Average start: 16.58
Average finish: 13.58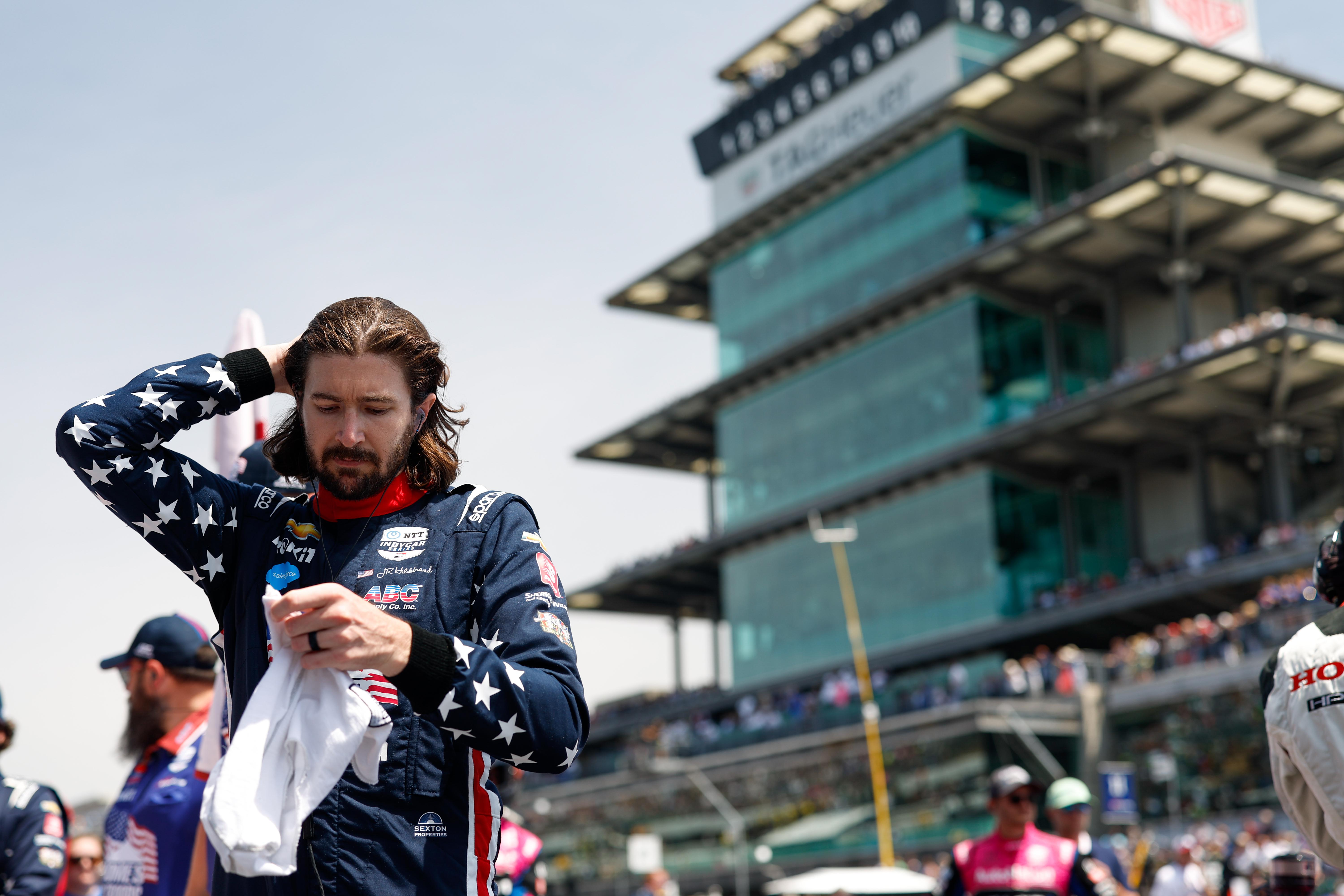 It's probably to The Race's benefit that JR Hildebrand looks set to miss this year's Indianapolis 500 because it means he may be available to host our IndyCar Podcast even more frequently than usual!
But on the other hand it'll be to the event's detriment that one of the safest pairs of hands in an IndyCar at the Speedway is missing.
We're starting with Hildebrand as he gives us an opportunity to assess realistic options for this year, which we'll get to very shortly.
Sure, Hildebrand has flirted with the prospect of team ownership in sportscars and has a baby on the way, so he may not have tried as hard to find an entry as in previous years. But it's a shame his 12 consecutive starts looks set to be broken.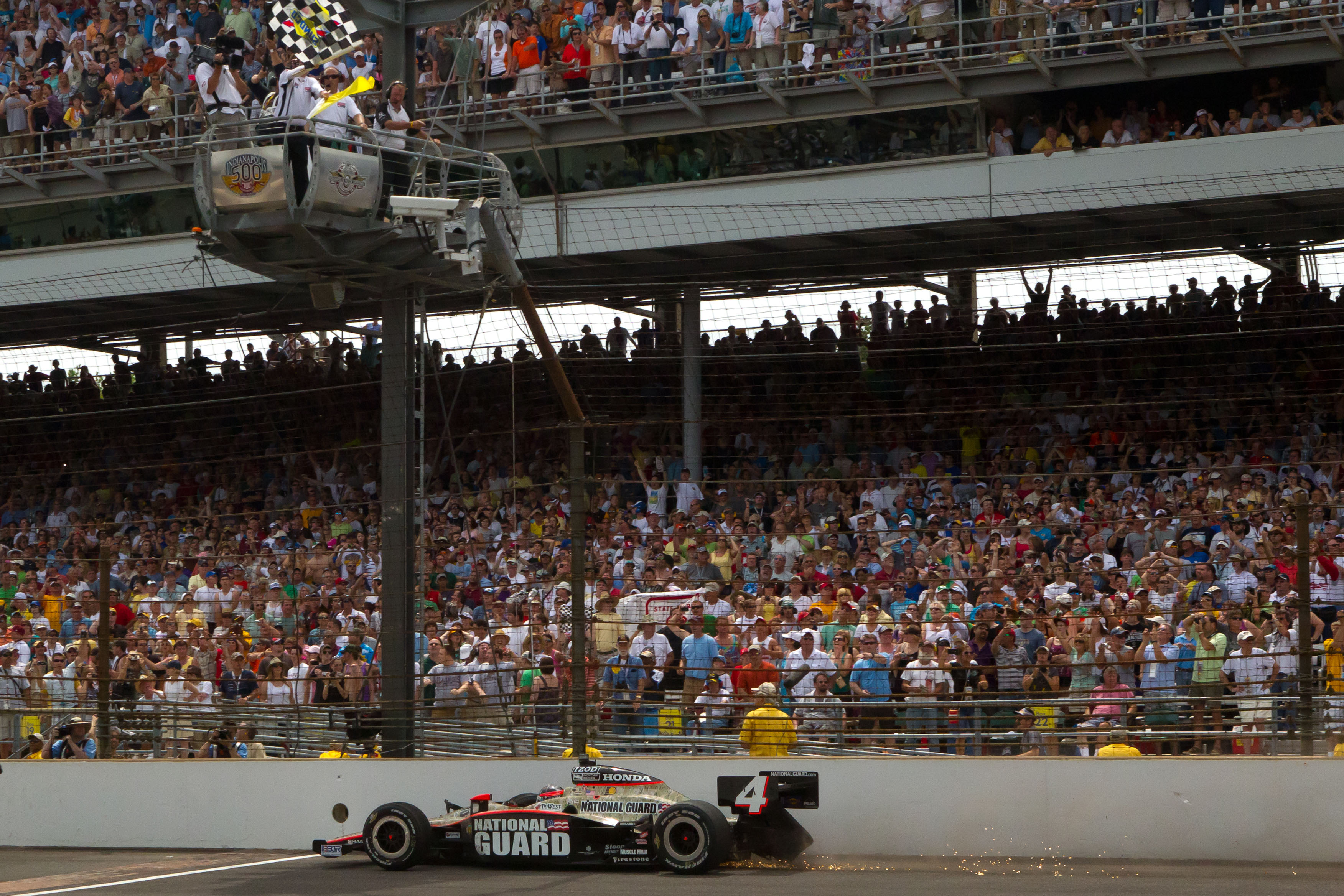 While he's perhaps best remembered for his crash in 2011 that cost him a win as an Indy 500 rookie, he's become an epic resource for the smaller teams he's worked for, shortcutting challenges with his set-up and development knowledge and racing smoothly and sensibly to deliver results beyond what the teams he's raced for should be capable of.
There's still a chance the team he's raced for the last two years, AJ Foyt Racing, will call him up.
The field is effectively limited not by teams' desires to enter cars but for the number of engines the manufacturers are able to provide as there's only Chevrolet and Honda sharing the load.
Honda appears to be full, so Chevrolet provides the only realistic opportunity for an expanded field and while two more engines might be possible at a push, one more is the most likely.
Foyt could be the answer, but it is currently short of sponsors and may only be able to run the two full-time cars at the Indy 500 and not a third that Hildebrand would be favourite to drive.
If not, it will be a shame for everyone watching. In that case, everyone can listen – on The Race IndyCar Podcast – instead.
The other Chevy-powered team options likely would have a different driver. Abel Motorsports, which kicked off the second-tier Indy NXT season with a strong showing, could make a deal for the engine happen and has plenty of backing. Jacob Abel – its driver – narrowly missed out on pole in St Pete and the 22-year-old looks set for a breakout season.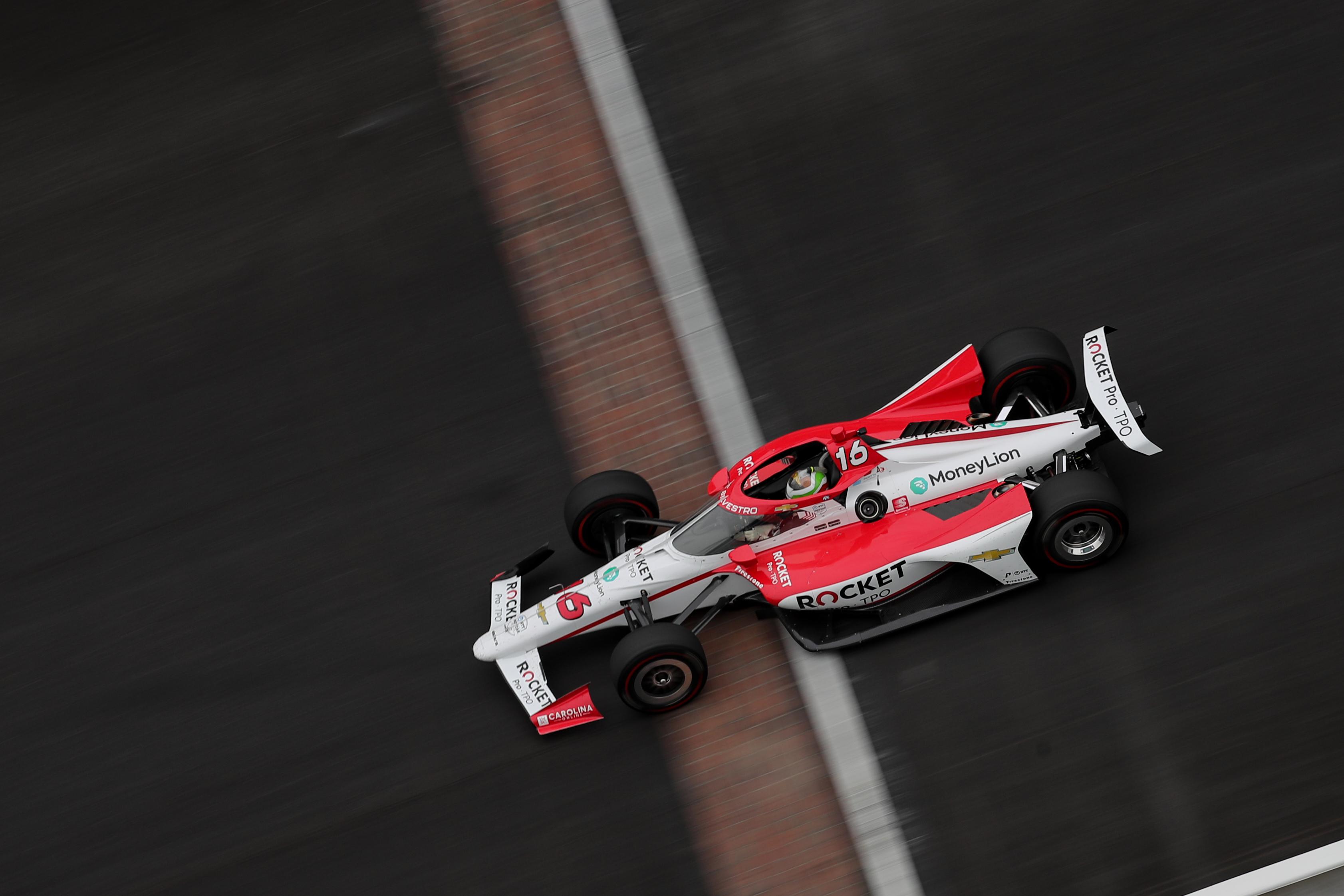 Paretta Autosport, with Simona De Silvestro, and Top Gun Racing (RC Enerson) could also look to make an entry happen but seem less likely as things stand.
Juan Pablo Montoya
Indy 500 entries: 7
Wins: 2
Last year's race: 11th
Average start: 16.57
Average finish: 9.43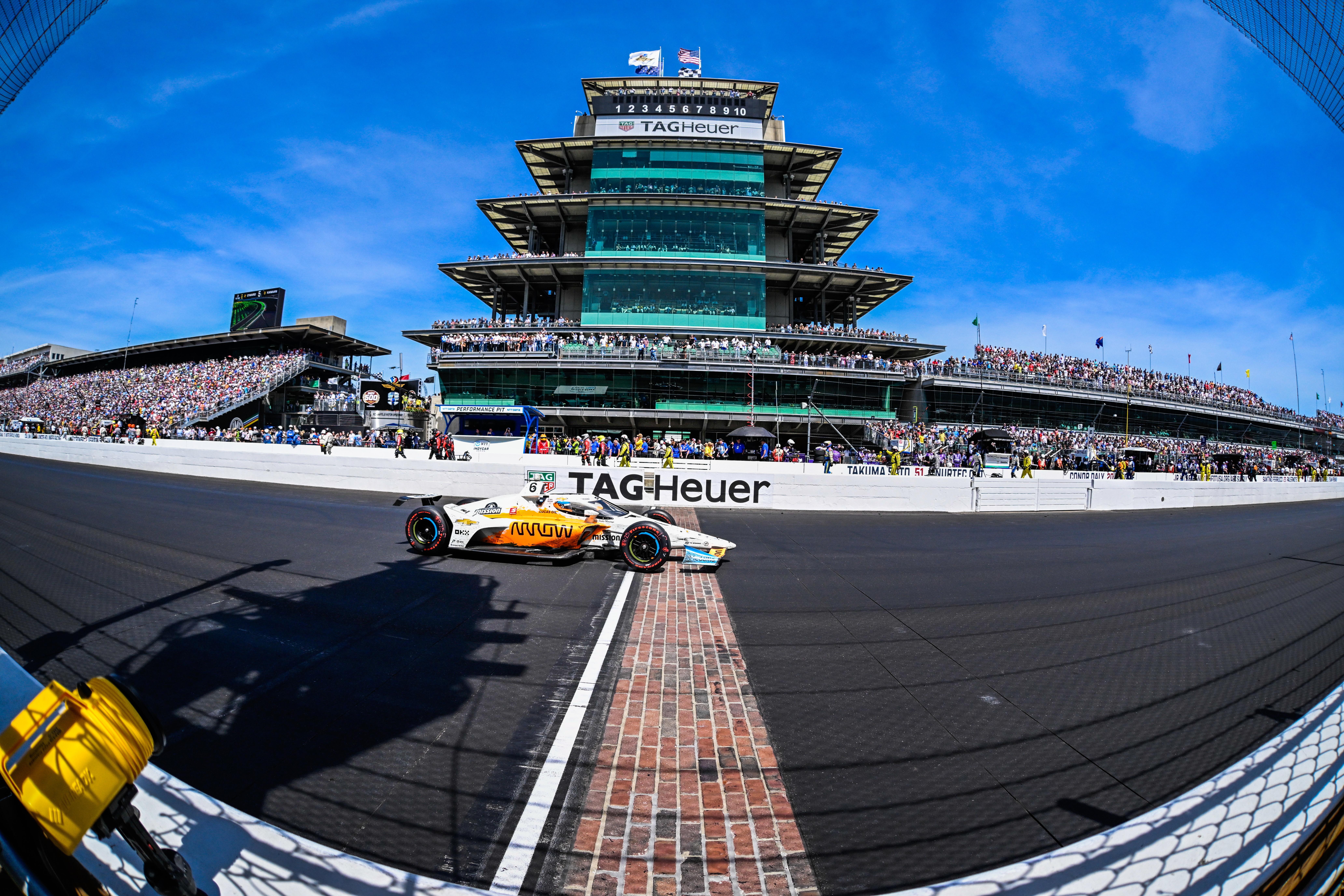 It still looks wrong that Juan Pablo Montoya has only made seven Indy 500 starts.
After his rookie win with Ganassi in 2000, he spent 13 events on the sidelines before returning in a shock switch to Penske from 2014-17 – winning in 2015 – before two outings with McLaren in 2021-22.
His McLaren outings showed he still has a lot to offer in the races with ninth and 11th at the finish respectively, but if there can be any criticism of a driver with ultimately one of the best records in the event's long history, it's that he struggled to qualify well in those two events.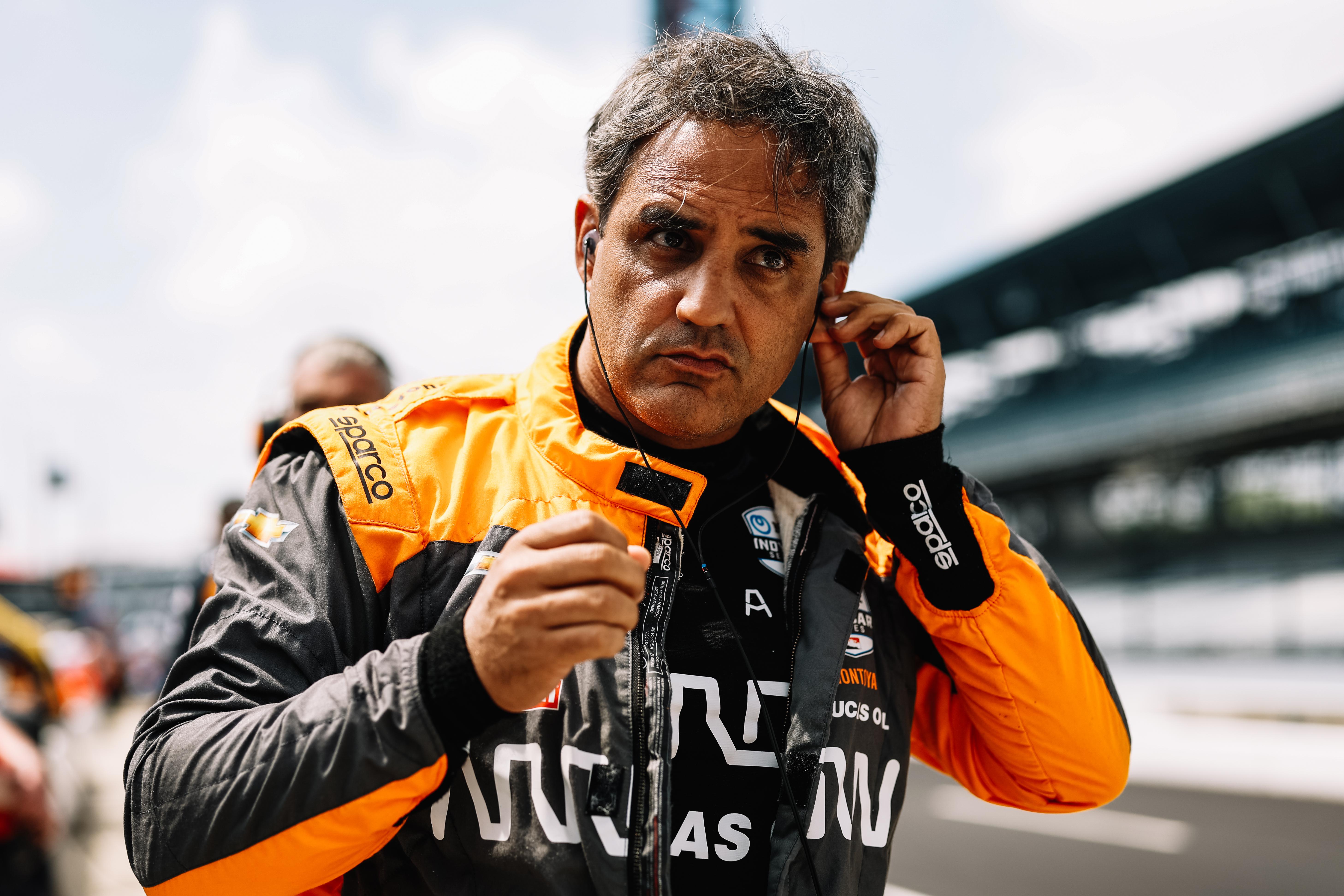 However, his team lost him a plum qualifying allocation last year after making a mistake before scrutineering, and others around him struggled in the conditions.
So really, there isn't conclusive evidence that Montoya isn't every bit as good or better as the person who has replaced him at McLaren – Tony Kanaan.
Kanaan is in better race shape, and took an Indy 500 podium last year, but that was in a top Ganassi car. Only Pato O'Ward's been able to unlock the speed at McLaren so far.
Simona de Silvestro
Indy 500 entries: 6
Average start: 25.33
Average finish: 24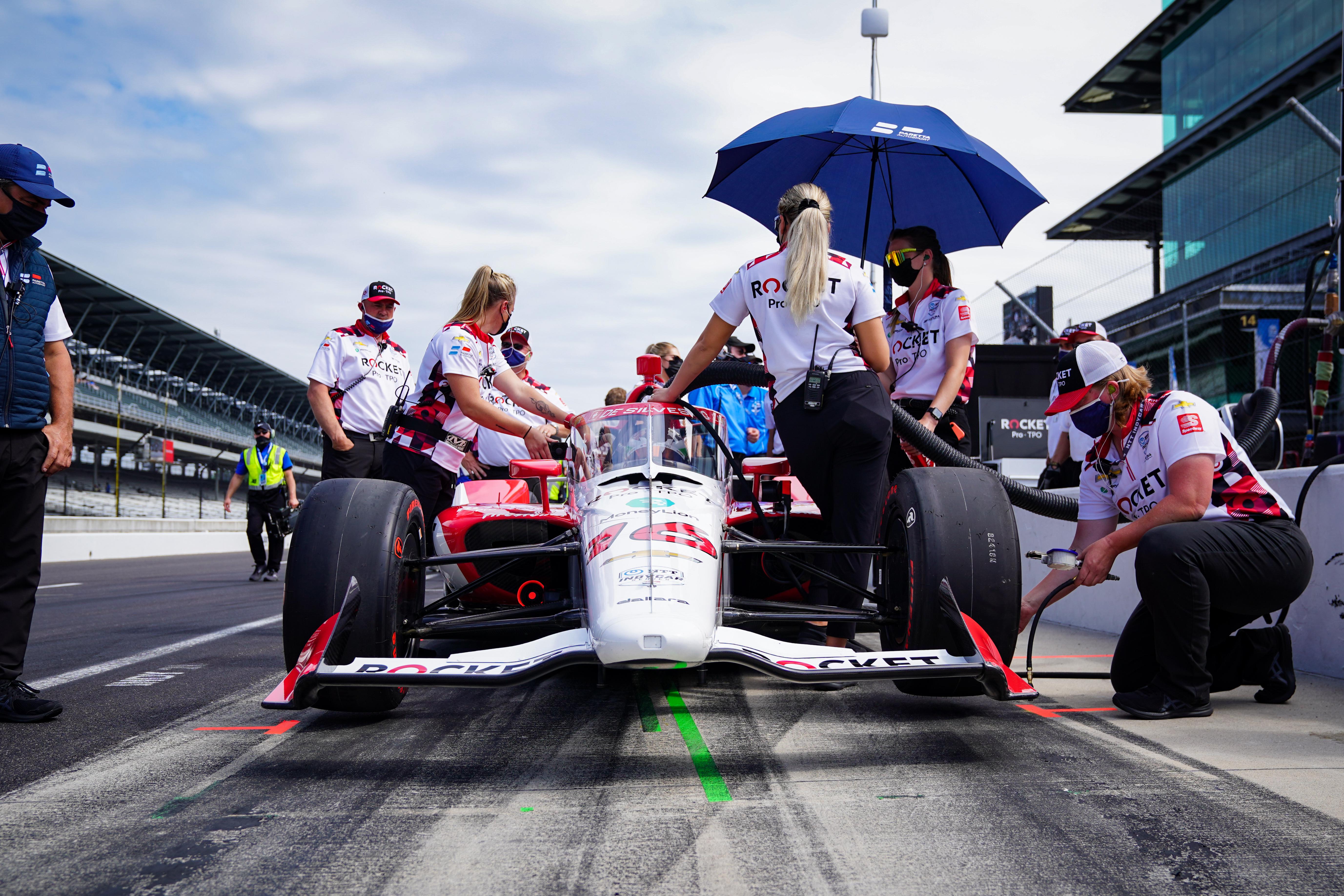 Simona De Silvestro's return to the Indy 500 after five years away in 2021 was one of the stories of that season.
Heading up the female-led Paretta Autosport team that featured plenty of women among its crew, including over-the-wall pitstop personnel, De Silvestro got the chance she'd been waiting for.
But it came at the worst possible time to have a Penske-supported entry as the team channeled 1995 and almost didn't qualify, with Will Power also fighting to get through on bump day.
De Silvestro's Penske team-mates all displayed shock at her data and what she was able to do to get the Paretta car qualified. That reaction alone from such esteemed company means it would be great to see what she can do in better circumstances.
While a Paretta entry looks unlikely for a second year in a row, there's still an outside chance it gets a Chevrolet engine lease which is something to hope for.
Carlos Munoz
Indy 500 entries: 6
Average start: 11.67
Average finish: 7.5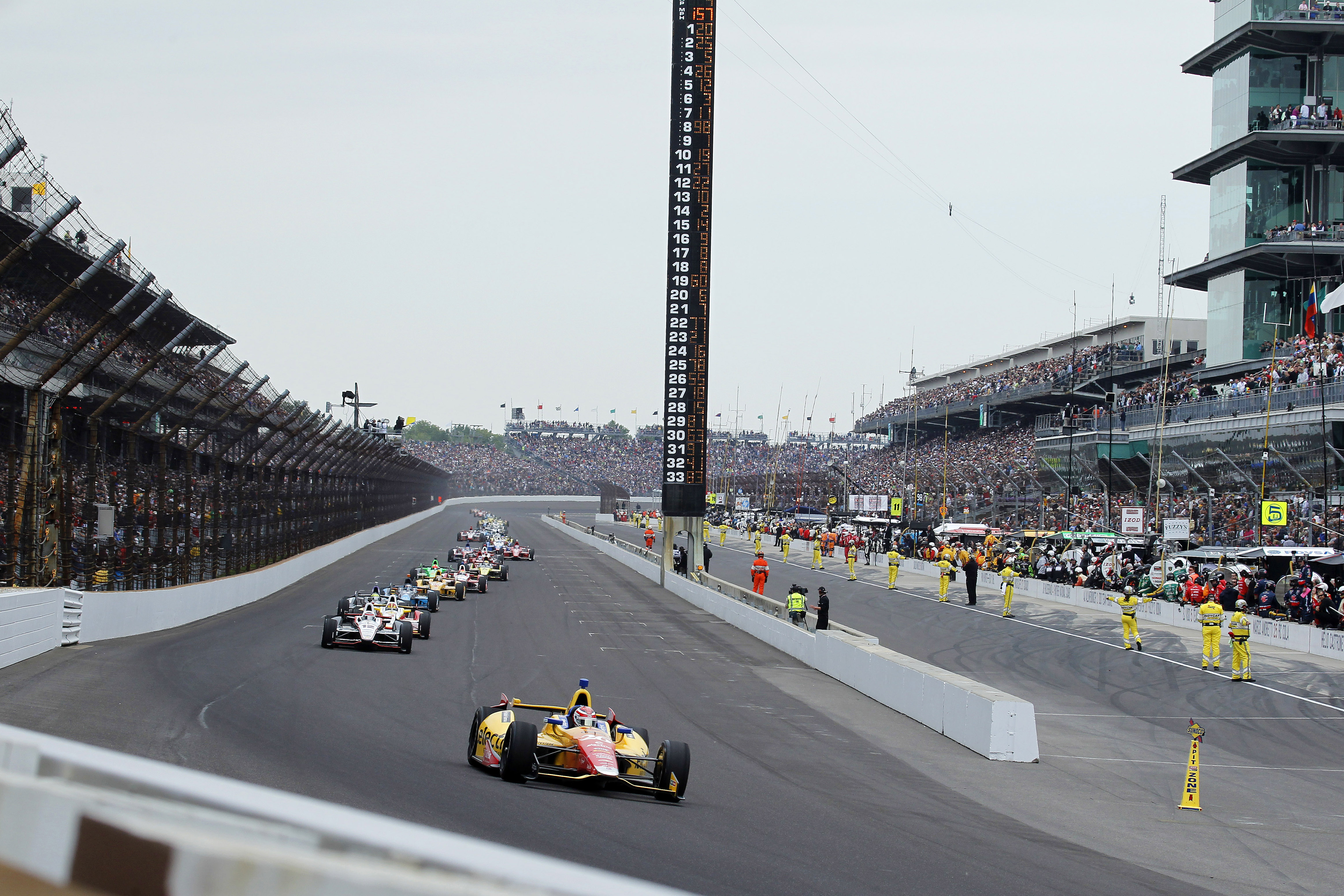 Carlos Munoz started and finished second on his Indy 500 debut, where he could have challenged Tony Kanaan for victory until a caution neutralised the race, which finished under a yellow flag.
Fast forward to 2023 and this will likely be the fifth season without Munoz racing at the Indy 500 despite five top-10 finishes in six attempts – the sixth result, a 20th-place finish, was part of a strategy gamble.
It makes you wonder, why on earth would that be the case?!
Munoz finishes on average almost two spots better per Indy 500 than Montoya, although Munoz doesn't have Montoya's two wins. He could have had them in 2013 (below) and 2016 – when Alexander Rossi's fuel gamble paid off – had things gone differently.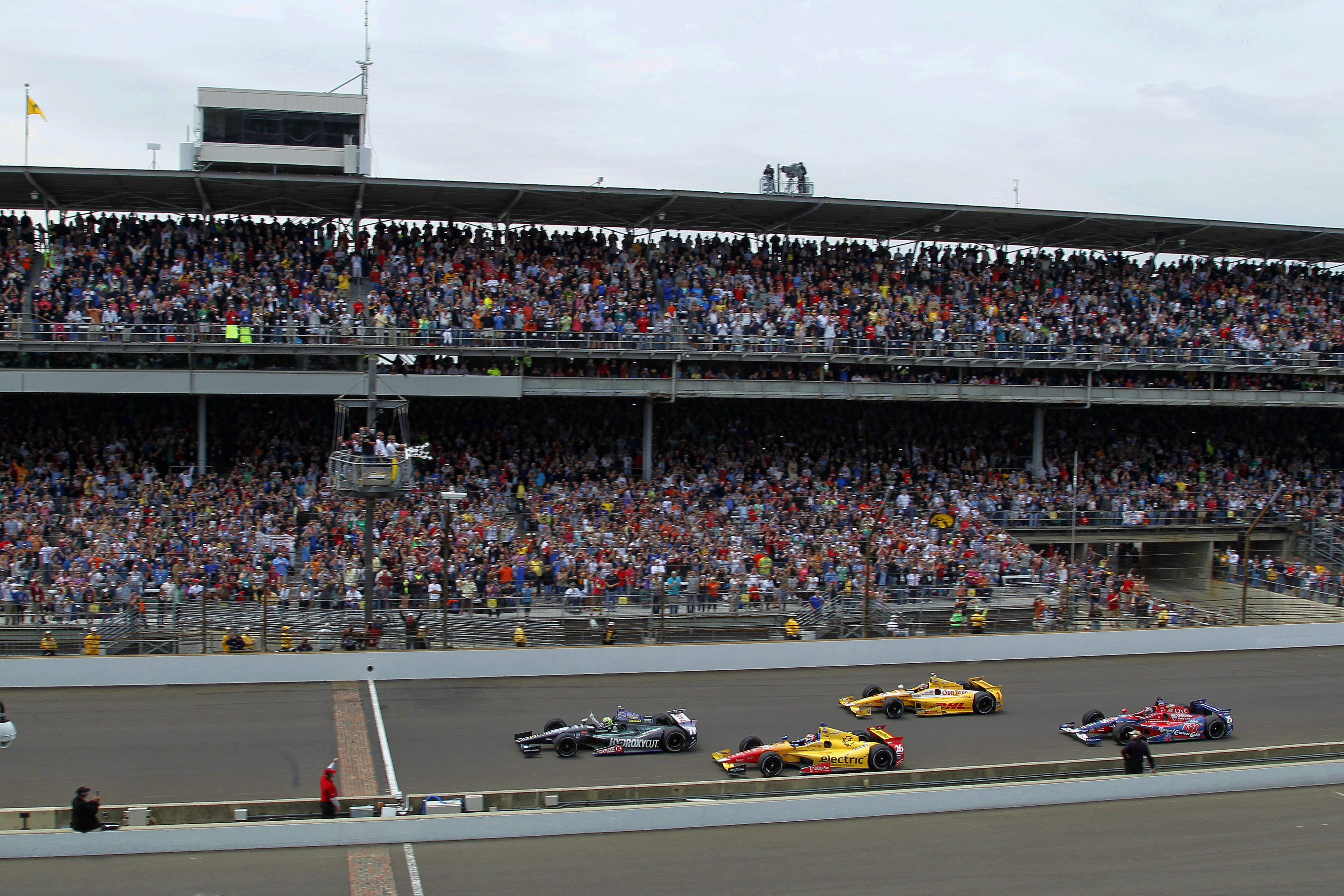 He's dropped off the IndyCar driver shortlist since his last chance in 2018 when he substituted for the injured Robert Wickens at Schmidt Peterson and his last Indy 500 chance came earlier in the same year at Andretti when he finished seventh.
It's crazy to think a driver with such a record has been cast aside. Perhaps his regular-season performances haven't been up to those of some of the drivers who have emerged since, but his Indianapolis record speaks for itself and he should have been in the conversation more for Indy 500-only entries.
Jimmie Johnson
Indy 500 entries: 1
Last year's race: 28th
Started: 12th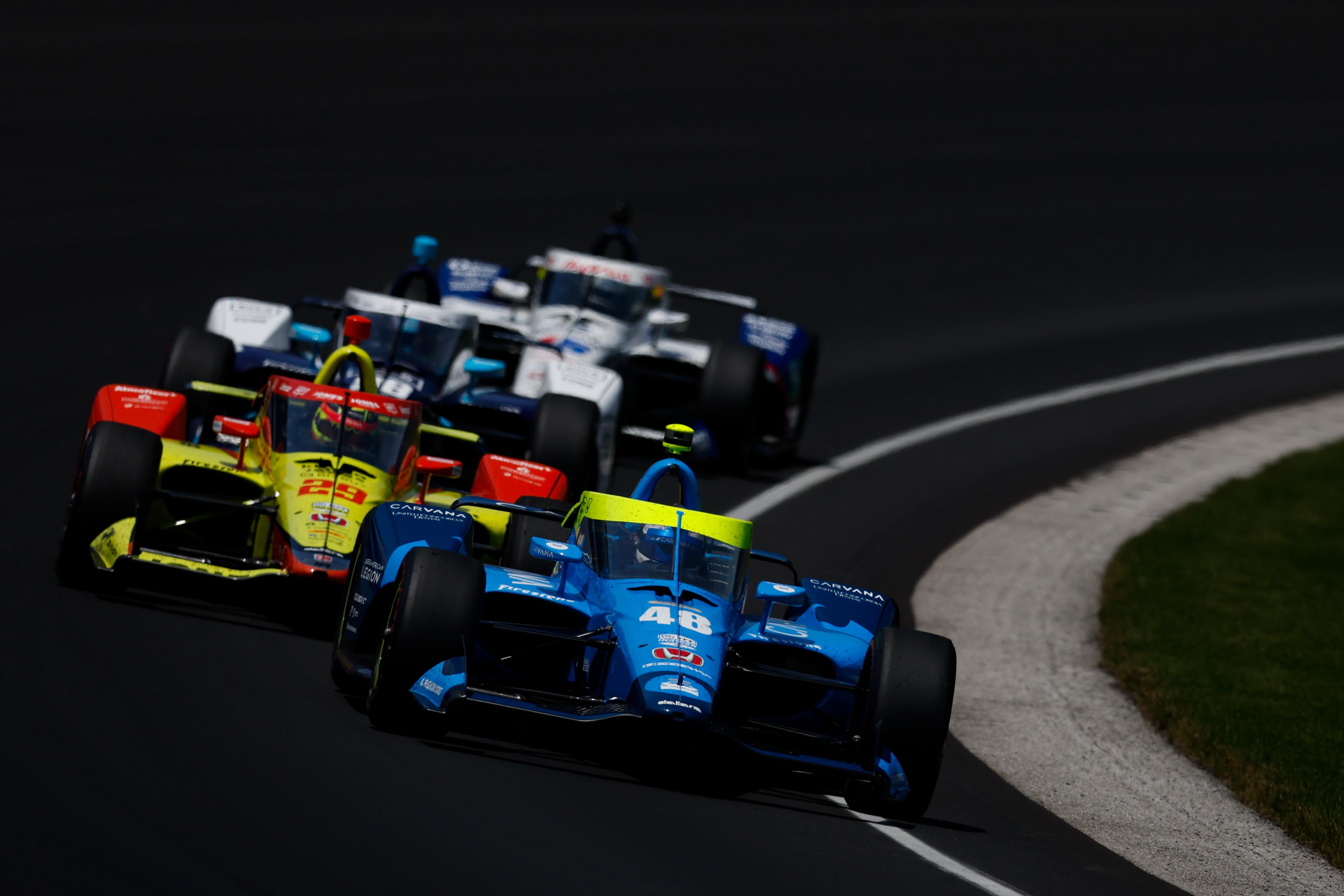 There's been no formal confirmation, but it certainly appears that becoming a co-owner in the former Richard Petty NASCAR team and his Garage 56 Le Mans commitments has ruled Jimmie Johnson out of a second Indy 500.
We feel fractionally less upset about Johnson's situation because he's almost certainly going to return to the event, but it's still sad when the previous edition's rookie of the year isn't present the next season.
He brought a spectacular style to the race in 2022 and even though he crashed late on, his car control and technique was a crowd pleaser. Having watched him struggle on road courses for a year and a half, seeing the seven-time NASCAR champion thrill on an oval was electric.
A return with Ganassi in 2024 is likely and with Kyle Larson coming to compete, that would give the race a nice NASCAR seasoning.
Linus Lundqvist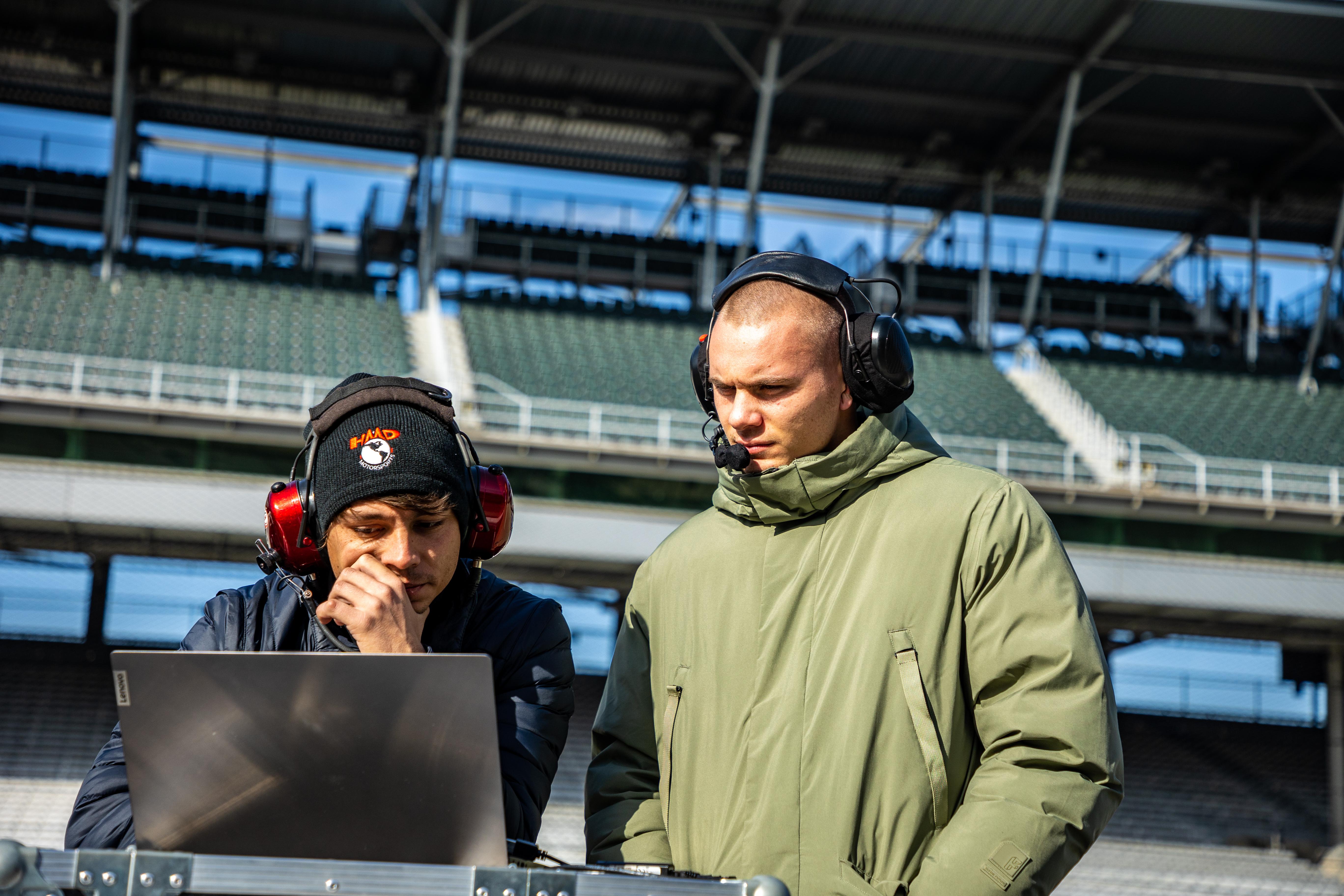 The 2021 Indy Lights (now Indy NXT) champion got an Indy 500 entry. The 2023 Indy NXT champion will get an Indy 500 entry. So what of the 2022 champion? He's been left on the sidelines.
Linus Lundqvist was the most dominant Indy Lights champion for some time but confusion over changes to the prize structure meant he walked away with a total worth $500,000 instead of $1.2million the previous year. And, crucially, no guaranteed Indy 500 start either.
Lundqvist has an IndyCar test lined up and is still hopeful of a deal for 2024, but his lack of significant paid backing always raises questions over whether someone will gazump him for a seat, like Sting Ray Robb did at Dale Coyne.
Sage Karam
Indy 500 entries: 9
Last year's race: 12th
Average start: 26.11
Average finish: 22.22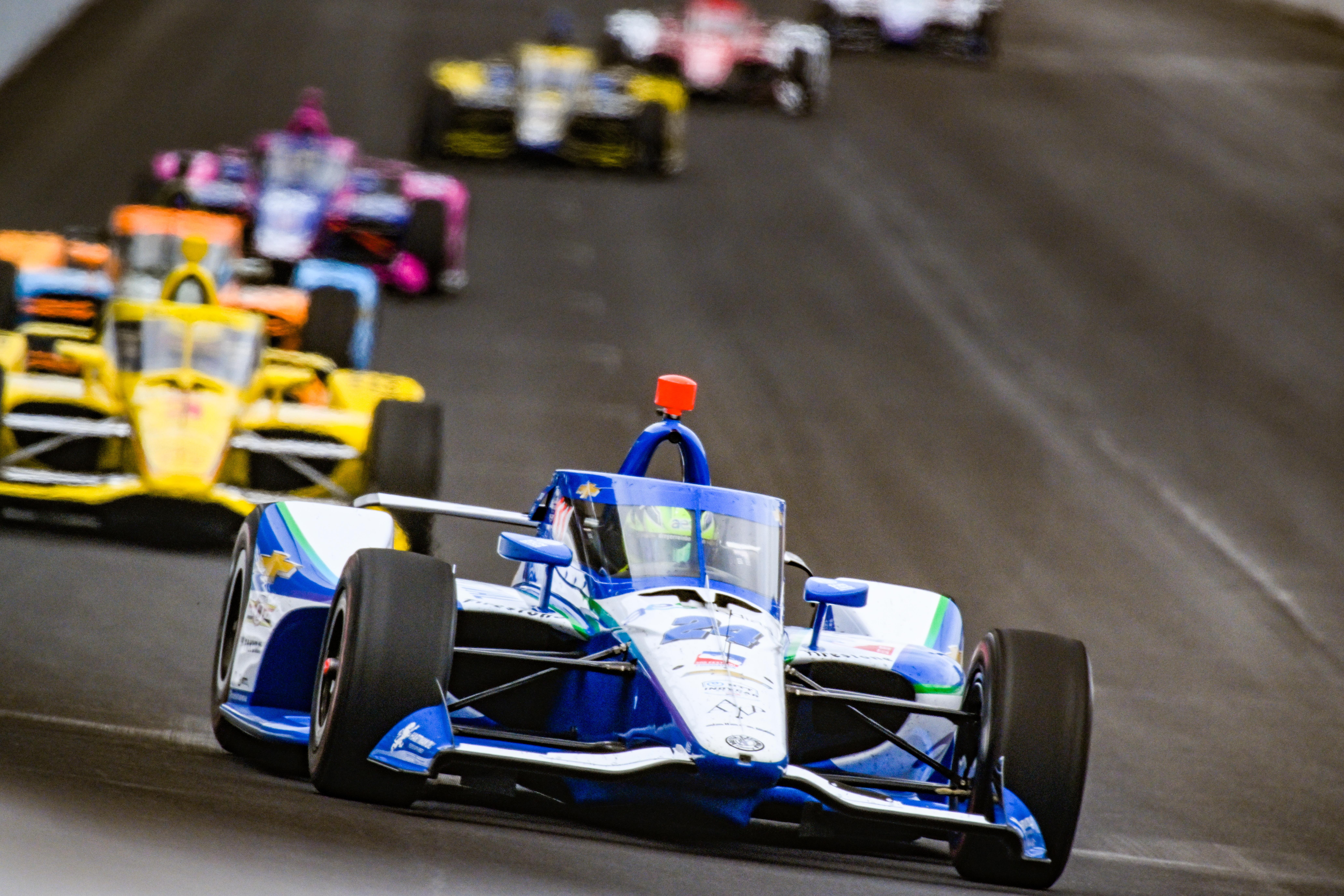 Dreyer & Reinbold added extra help from Pratt & Miller in 2021 and it paid dividends as Karam steered the team to seventh as a lone entry in 2021.
In 2022, Karam crashed late on at Turn 2, and the team decided he wasn't coming back for 2023 after seven consecutive entries (and eight in total) for the team.
Frankly, there's ex-winners on the list you'd pick ahead of Karam, but there's no doubting his desire to win the event is still there.