The most recent off-season was a rollercoaster one for IndyCar, which has been buoyed by great on-track competition and big-name drivers in recent years but faces some of racing's toughest questions in the background.
While the wheel-to-wheel combat has been praised and the series has ballooned in popularity, the age of the car helping to create that racing and the missed opportunity to fully exploit the marketing have been criticised.
How much of this is down to the instantaneous social media world that we live in, which craves changes that could take years and decades to be made immediately? And how much of it does IndyCar deserve criticism for and need to work on?
At the St Petersburg season opener the president of the Penske company that owns IndyCar, Mark Miles, sat down with IndyCar president Jay Frye and others to answer questions on the year to come.
The Race explains what the key people had to say, and what that means for IndyCar moving forwards.
Increase in marketing budget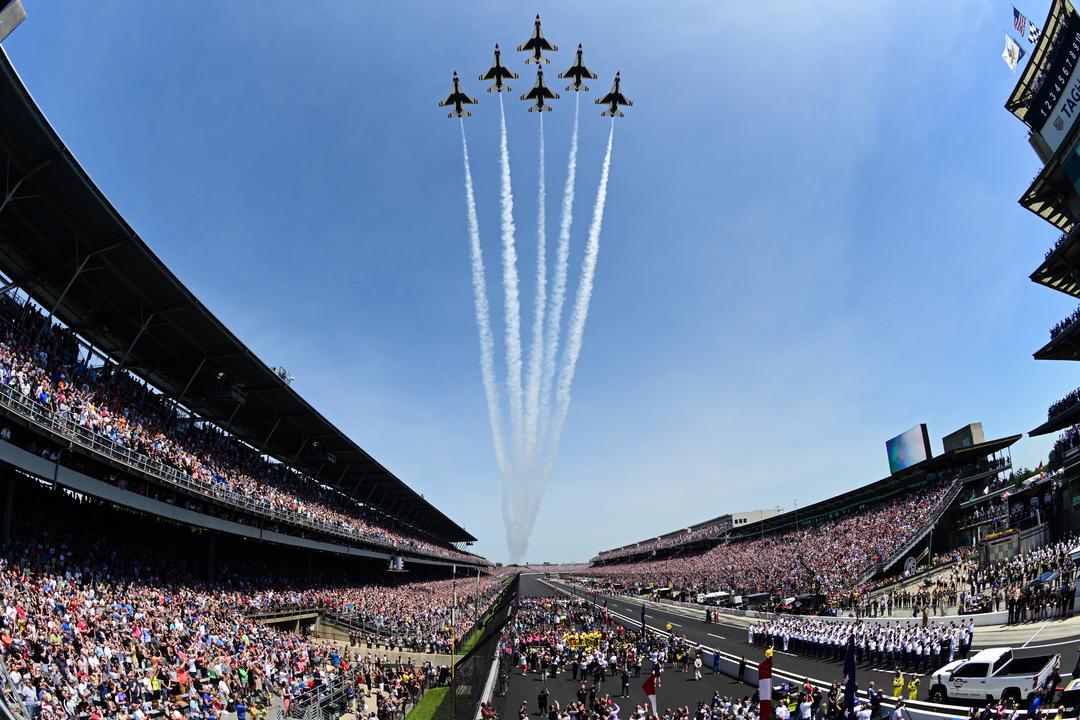 It's been three years since Roger Penske took over the IndyCar Series and the Indianapolis Motor Speedway and likely saved both from ruin, had the coronavirus pandemic had its way. After all, the Indy 500 is the biggest single-day sporting event by attendance in the world, and there are doubts about whether the previous regime could have weathered the storm.
But sometimes people have a short memory, and praise for upgrading IMS and likely saving IndyCar has made way for criticism over how much marketing and PR IndyCar does.
Fundamentally, IndyCar needed sustained investment in these areas over a decade or more to remain in line with other major US series.
NASCAR has what feels like hundreds of employees for similar jobs a handful of people at IndyCar are doing and of course, the two aren't necessarily comparable. But if IndyCar ever wants to get close to NASCAR's reach, it's what it has to try and emulate – albeit, it needs time.
Expecting change overnight is too much, but IndyCar does need to do more to promote its stars. It acknowledges that.
"Big-time increase in the investments for marketing and communications, and part of it is our media campaign," said Miles.
"I love the fact that the first seven races will each have a spot that's focused on a driver, and they don't have a helmet on. You're going to get to see some of the key drivers in the first half of the season.
"We can't do enough to expose our stars and to grow their fanbases and make them more known to fans.
"So them telling the story is an important part of the strategy.
"Frankly, we're spending a lot of money to get it out there, both in linear and in a kind of hyper-targeted digital and social campaign.
"So we hope that will get us in front of more fans, new fans, and increase the television audiences and do a lot of good things to continue the momentum that IndyCar has had."
How is IndyCar funding the marketing increase?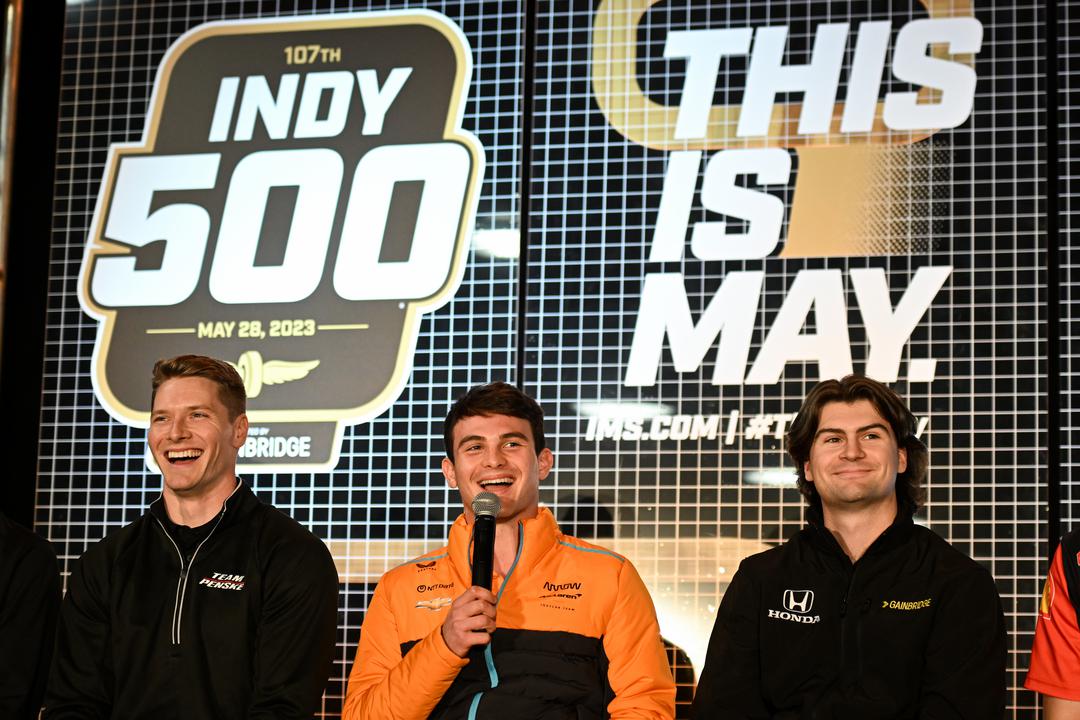 The increased investment begs the question: How is IndyCar funding this? And perhaps more importantly, how will it sustain it?
One of the topics of the off-season was about how decreased payments to the teams could help.
The Leaders' Circle is a contract between teams whereby they are paid by IndyCar provided they finish in a certain position in the championship and do the full year. It's a private contract between teams and IndyCar so on-the-record comment about it is rare, but Miles did address it.
"It wasn't voluntary, but we sort of polled the teams on the idea that we might reduce by about $150,000 per leader circle entry, a total of $3.3million, to further extend our investment. It's a minority share of our investment for the whole thing," he said.
"We heard some comment that maybe everybody wasn't aligned with that idea. Again, from our perspective, nothing is ever completely universal, but I think it's been really positive. I think everybody is aligned on the growth of the series and eager to do what they can do to be part of it."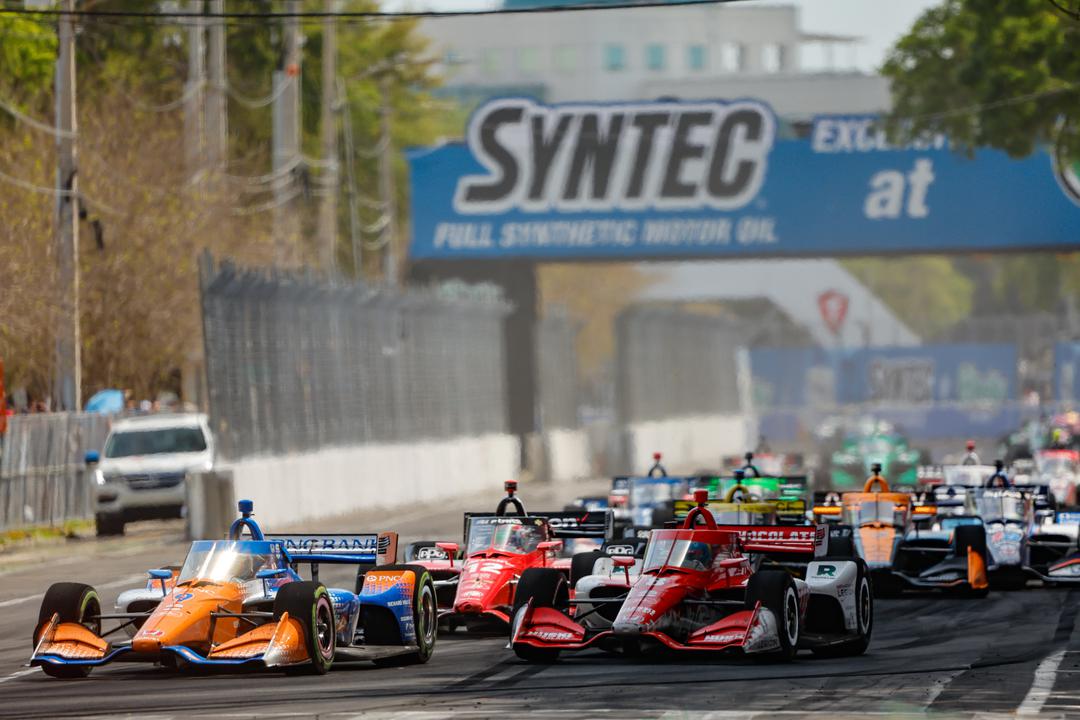 Some teams have criticised the speed at which this decision to reallocate that money was made.
"That's probably fair," said Miles, reasonably. "As we were finalising our plans and we looked at how much we felt like we could invest and the way of increased spend in this area, we came on to the thought that maybe the teams would contribute to or could.
"And so in the course of a couple of days we called all the team owners and said, this is what we want to do. Nobody that I know of said 'no' or 'don't' or 'please don't'."
The new docuseries
Vice and the CW TV network are launching a new unscripted TV series called 100 Days to Indy. Details have been relatively sparse but Miles did provide more.
Firstly, he confirmed that the series is not being paid for by IndyCar and that it has an ample budget – in fact, IndyCar is receiving "a little bit of compensation".
It will be on "primetime" TV on a Thursday night starting April 27. IndyCar's teams and drivers have had plenty of input into the series and have been leant on to provide details of what they're doing and any interesting storylines the series could feature. That's perhaps mainly down to the fact that the crew producing the series isn't regularly involved in racing.
Asked whether IndyCar has final approval over the content released, Miles said: "Penske Entertainment will see, I wouldn't even call it rough cuts. We'll see the proposed episode, and we will have — I don't know what the right word is. We will be able to say, 'that's got to go' or not, but we don't anticipate that being an issue."
Battle for a third manufacturer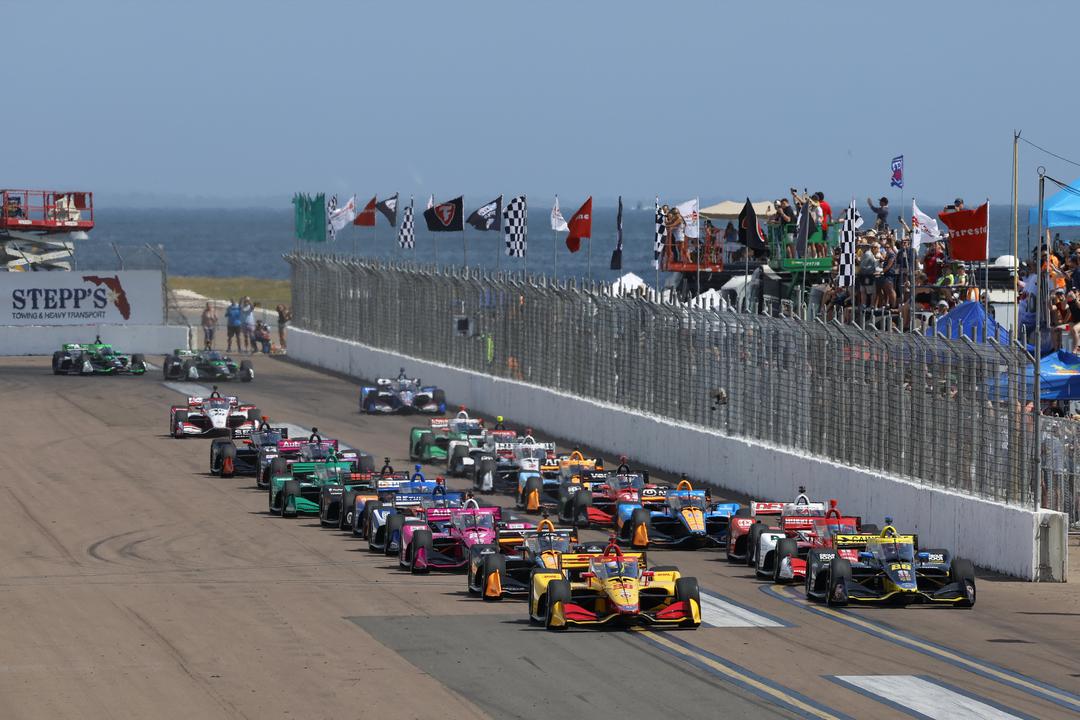 Since 2012, IndyCar has been hunting for a new manufacturer and in that time many seemingly perfect fits for IndyCar engine marques have signed up for something else.
Part of the bigger picture of all the things IndyCar is trying to do is to attract a third manufacturer.
Honda and Chevrolet lose money on every engine lease they provide and for that reason as well as the number of staff and supply chain hiccups, both manufacturers are maxed out in terms of how many teams they can provide for.
"It's becoming more of, almost a necessity, not as much of a luxury to get a third," said Frye when asked about the grid size.
"We work on that every day. Something good will happen at some point.
"Both Chevrolet and Honda do a phenomenal job, but they're tapped out, and we're to the point where they're exceeding expectations on inventories and that type of thing."
Perhaps the bigger question is, why would a manufacturer come in now after the recent engine mess?
IndyCar had been planning to introduce a 2.4-litre engine with a hybrid unit, but problems with the hybrid meant Chevrolet and Honda had to step in and develop it. Because of that, the manufacturers have had to cease development on the 2.4-litre and keep the current unit to keep costs down.
But that 2.2-litre unit has been developed to within an inch of its life for over 10 years by Chevrolet and Honda. What chance of competing on a level playing field would a new manufacturer have in that scenario?
A bigger question might be that, if IndyCar did expand, many of its oldest tracks wouldn't have pitlanes big enough to cope, but that's something IndyCar is aware of and brainstorming solutions to.
Perhaps the fact that it can't house many more new entries means the current grid is a good size. But there's no question a third manufacturer would alleviate the stress on long-suffering Chevrolet and Honda and that should be a priority.
Sustainability push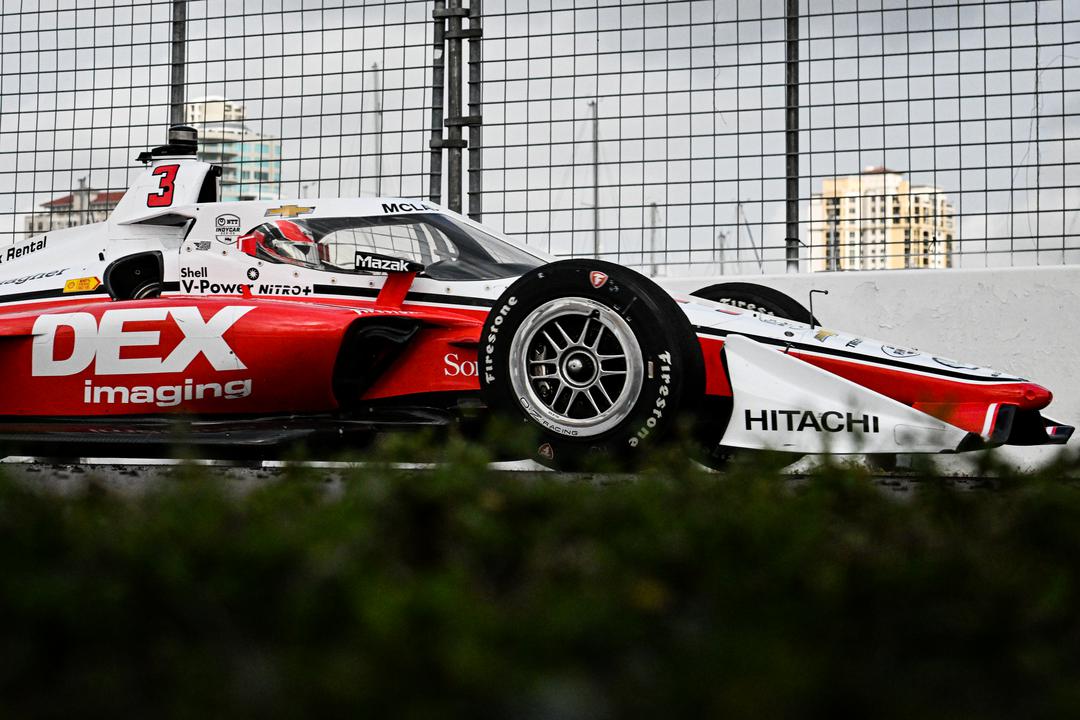 One area IndyCar cannot be criticised in is its work on sustainability. New fuel provider Shell is supplying a fuel made from 100% renewable materials, and Firestone has provided tyres using compounds with a lower carbon footprint while continuing to experiment in other areas.
The tyre, made from Guayule rubber sourced in the US instead of Asia, is being used in the soft tyre on street courses, and the company has invested more in harvesting more guayule for the future.
"It's a very, very, very high priority for us," said Miles of IndyCar's sustainability efforts.
"Our ambition is nothing less than to be the most sustainable, environmentally-friendly motorsports series. I guess I'm supposed to say in North America, but we probably have broader ambitions than that."
The series has also made efforts to run electric or more renewable fuels with its supply vehicles and IMS has been making other changes fans might not notice but that support the sustainability message.
Racing internationally?
Speaking to the Trackside Podcast, Miles also opened up about the prospect of an international race in the series. He was asked about Argentina and Mexico, countries that are represented on the grid by Agustin Canapino and Pato O'Ward respectively.
"I think you left out Brazil, so let's make it a three-part question," Miles replied. "The answer is yes, probably. Those are conversations that are going on. I'm not saying they're going to get to a green flag right away. We want to be mindful of opportunities."
Miles added that a big consideration was timezones and trying to remain at a reasonable hour for fans in North America.
He also confirmed to the same podcast that the series isn't trying to grow the calendar and that it is in talks with multiple groups about races in different markets in the US.
In recent years IndyCar has made an effort to bring more elements of the promotion of races in-house and continues to work on that in 2023.
That has to be a priority for the championship. It shouldn't have some races like Nashville with big advertising campaigns and downtown billboards announcing the race, and other events where the local population don't even know it's happening.
IndyCar is a brand as well as a championship and consistency in its events should be a priority.