Last year's IndyCar season produced eight different race winners, and a champion who most had written off as being in the twilight of his career – and who only won one race before emerging on top from a five-way title fight.
Given that, perhaps it's foolish to try predicting what will happen in IndyCar 2023.
But here's our writers' best shot:
WHO WILL BE CHAMPION?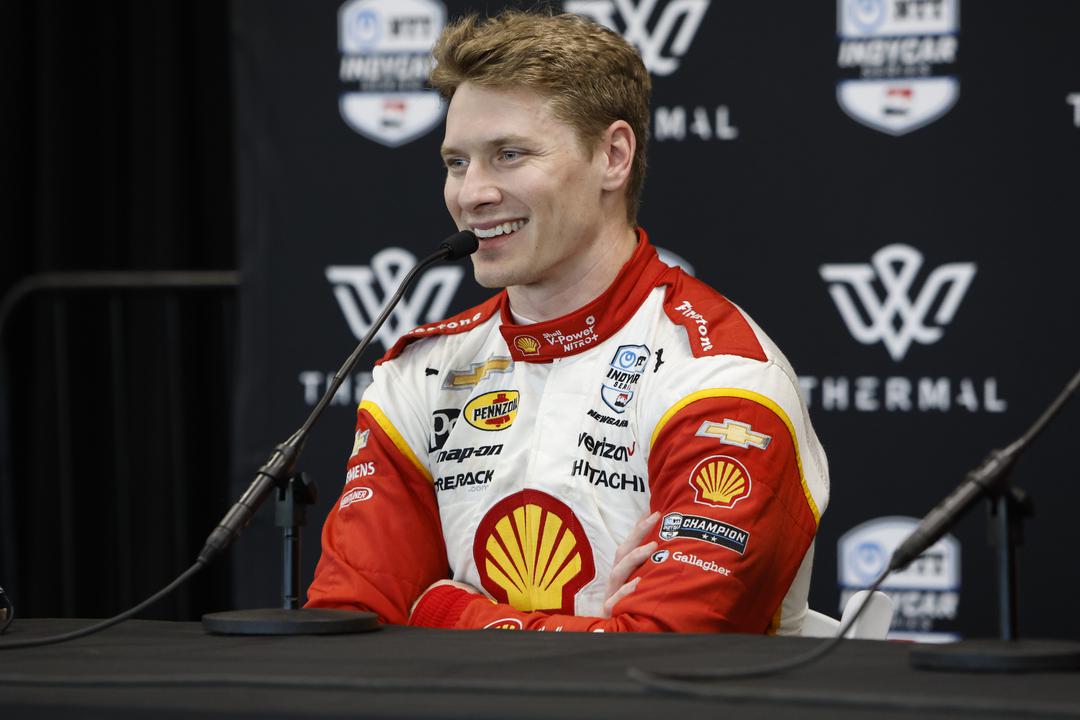 Jack Benyon: Josef Newgarden
After a turbulent winter where he lost one of IndyCar's best engineers weeks before the season started, Josef Newgarden still won five races in 2022.
He's won 11 races in three seasons and finished second in the championship in all of them. It's frankly ridiculous that he's only a two-time champion and there's no way the racing Gods can cut him so little slack for a fourth season in a row. Surely not.
Josh Suttill: Alex Palou
My head also says Newgarden is the safest bet but wouldn't it be great to see Alex Palou put all the drama of 2022 firmly behind him by winning his second IndyCar title with Ganassi right before he heads off to McLaren to serve as its F1 reserve driver – and probably one of the team's 2024 IndyCar drivers.
His crushing victory in the 2022 season finale reminded us all what he's capable of and with less intense off-track pressures during 2023, I think Palou could sneak it.
Dre Harrison: Scott M
c

Laughlin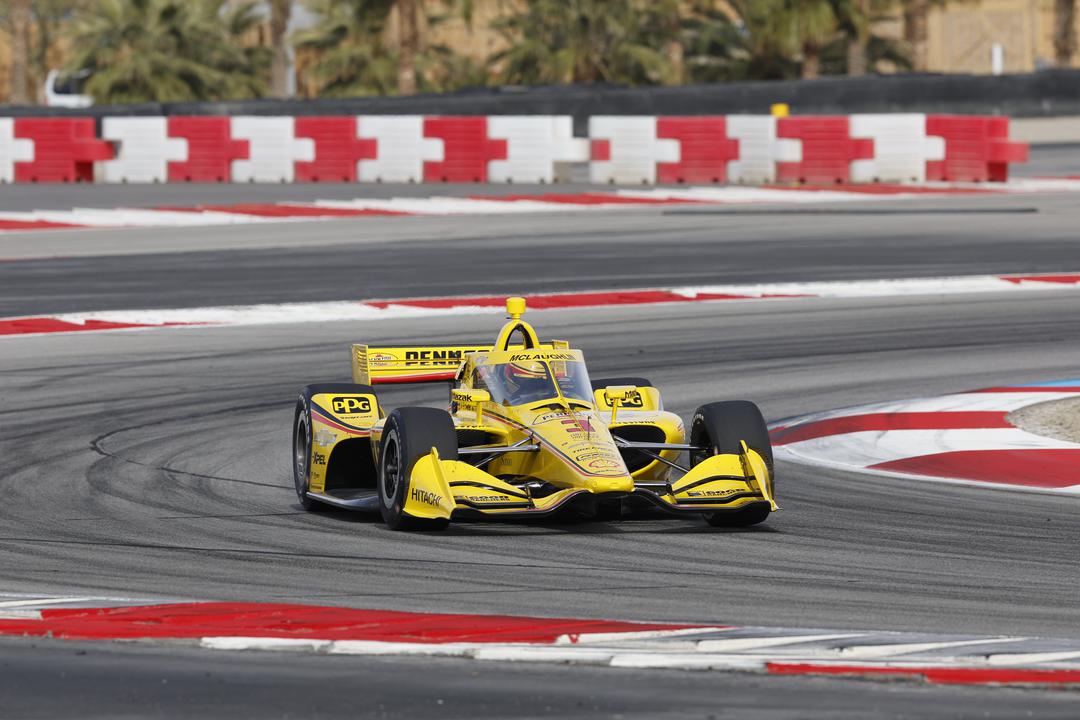 Scott McLaughlin hit the ground running on ovals right away, and was the best on road/street courses in 2022.
I think his improvement in a short space of time is absolutely freakish and if he takes one more step forward, he can take the title, especially given the Indianapolis 500 (Penske's current weakness), isn't worth double points anymore.
Sam Smith: Scott Dixon
Scott Dixon will take a seventh title and enter racing legend and folklore.
He's not the quickest anymore but I see 2023 being a season where guile and experience will really pay dividends.
Valentin Khorounzhiy: Josef Newgarden
Newgarden has put together two or three unrewarded championship-calibre campaigns since his second title. He's overdue, and the law of large numbers has to bring it home for him at some point.
But I also really fancy Palou's chances, as he's someone who looks capable of being in that same category of 'ever-present title threat' as Newgarden.
Matt Beer: Marcus Ericsson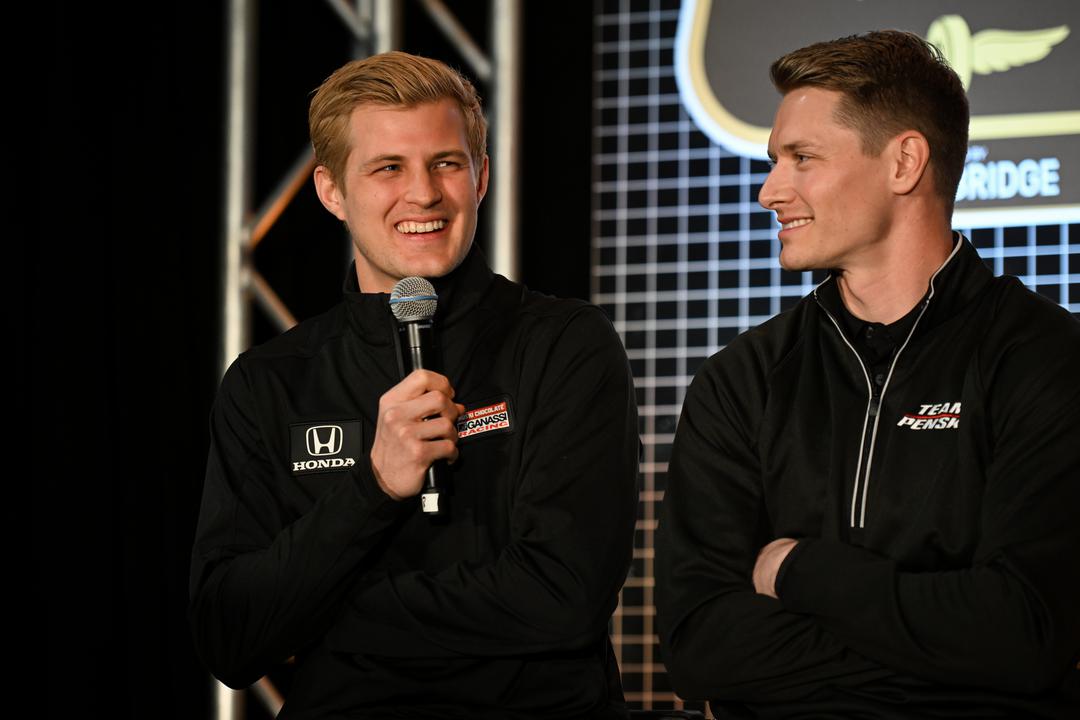 Given that last year I would've had absolutely no expectation whatsoever of the answer to this question being 'Will Power', I'm trying to think of how leftfield I could go and get away with it.
But it would be mad to go outside the Ganassi/Penske pack for this, so… Marcus Ericsson. There's a bit of 'spirit of Will Power' there – Ericsson's having a great IndyCar career, but – like Power in 2022 – he's not the driver in his team who'd be the most obvious title pick.
So I'll go with Ericsson doing the Power thing of combining great racecraft and consistency to beat rivals who might do a bit more race-winning to the championship.
WHO (OR WHAT) WILL BE THE BIGGEST SURPRISE?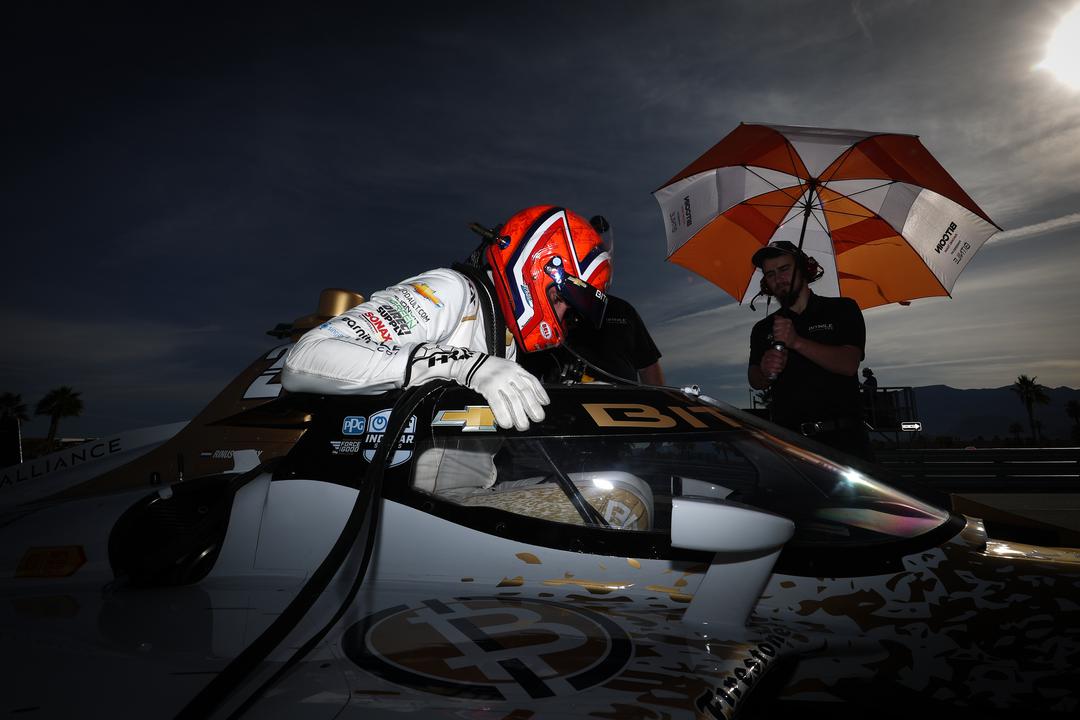 Valentin Khorounzhiy: Rinus VeeKay
I think Rinus VeeKay is being written off a little and will course-correct for that with a pretty good campaign, which may fall under the definition of 'surprise' if you're very generous.
Josh Suttill: Marcus Armstrong
I really don't rate the full-time crop of 2023 IndyCar rookies and it feels like the weakest for quite some time – probably since 2015 and even that might be harsh on then-rookie of the year Gabby Chaves.
But Marcus Armstrong – who will hand the #11 Ganassi car to Takuma Sato for the five oval races – is probably the brightest prospect of the bunch.
He's got a lot more potential than he showed during his three fairly middling years in F2 and he's going to have the best equipment of any of the rookies – so don't be surprised if he does what Romain Grosjean almost did in 2021 and scoop the ROTY on a part-time schedule.
Dre Harrison: Agustin Canapino
I can't be the only one who was surprised by his hire at Juncos Racing and, let's be honest, you probably weren't following Argentinian Stock Car Racing beforehand.
But Agustin Canapino was surprisingly on the pace at the pre-season test. I think he could surprise some people.
Jack Benyon: New Detroit circuit
I initially went for Canapino, who was fastest in two sectors at the recent Thermal test and has really impressed those in the paddock and his Juncos team, but Dre has covered him nicely so I'll go for a new street circuit being the best race on the calendar this year (or the best non-Indianapolis 500 race, let's say).
Detroit has a host of fan-friendly schemes for entry and things to do while you're there, initial pictures of its new and relocated track layout look strong and there's a split pitlane! As if there isn't enough jeopardy in IndyCar pitstops.
Penske's thoroughly behind the event and I'm hearing good things about the level of commitment and promotion expected. It'll be nice for the race after the Indy 500 to continue the momentum of the blue riband round.
Matt Beer: Takuma Sato
It's too easy to write Sato off as being too old and past a prime that was never as good as those who bought into the Formula 3 excitement around him believed.
And OK, he's never been consistently mega, but at his best he's epic. A part-time Ganassi deal centred around the Indy 500 is a genius move.
Sam Smith: Callum Ilott
With a full season of experience under his belt, I see Callum Ilott as being a real giant-killer in 2023.
I'm not saying he's going to win races but some podium cameos would be enough to give him and the Juncos team top surprise credentials this season.
WHO (OR WHAT) WILL BE THE BIGGEST DISAPPOINTMENT?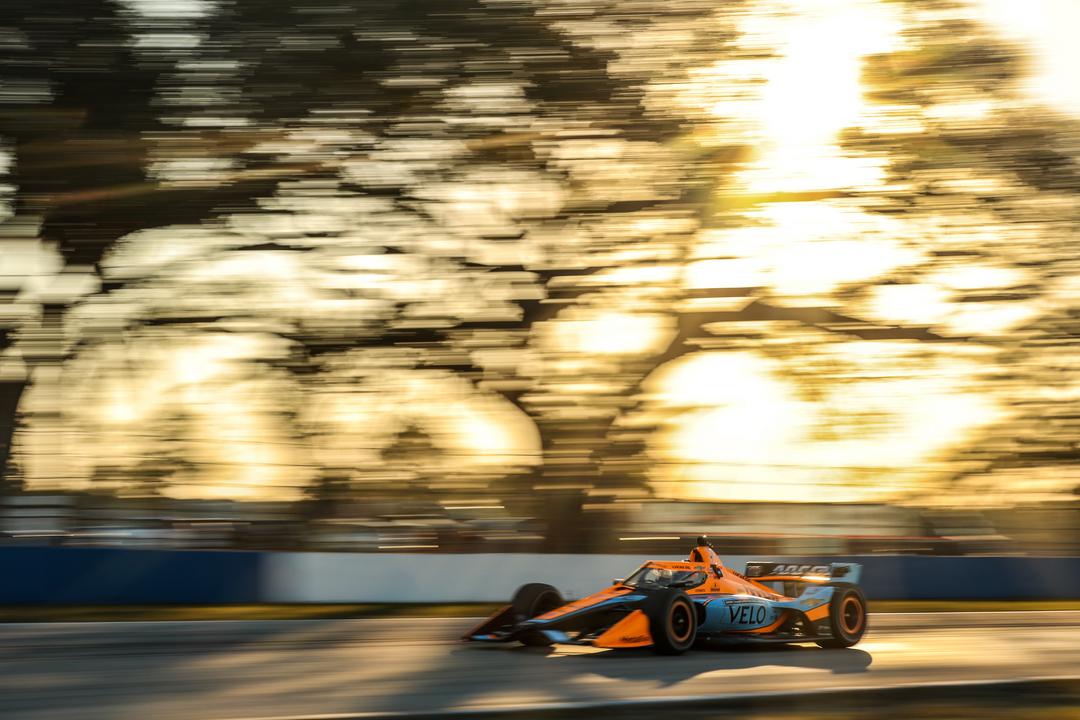 Sam Smith: McLaren
I think it needs a season to recalibrate after such a sea change in staff and it might go down some cul-de-sacs.
Jack Benyon: Armstrong not doing a full season
There are a few obvious candidates for this but that's low-hanging fruit I'll allow someone else to hack.
So I'm going to go a bit left-field and say Armstrong not doing a full season.
Yes, Sato brings something totally new to a usually risk-averse Ganassi team at the 500, perhaps he'll even win it.
But I also think Armstrong will comfortably bag a top-five or maybe even two this year and, at that point, Ganassi will want to keep him on next year. And at that point, it will wish it would have had him full-time to benefit from rookie of the year honours and have him learn the ovals ready for a strong season in 2024.
This will go down as a missed opportunity, but it'll be a good problem for Ganassi and Armstrong to have.
Josh Suttill: Will Power
When deciding who to pick as my title winner, the defending champion placed pretty far down the list. He did an incredible job getting it over the line last year with a new-found consistency but I just have a feeling he's going to slip back ever so slightly – there's a reason why a champion hasn't successfully defended their title for over a decade after all.
Dre Harrison: Benjamin Pedersen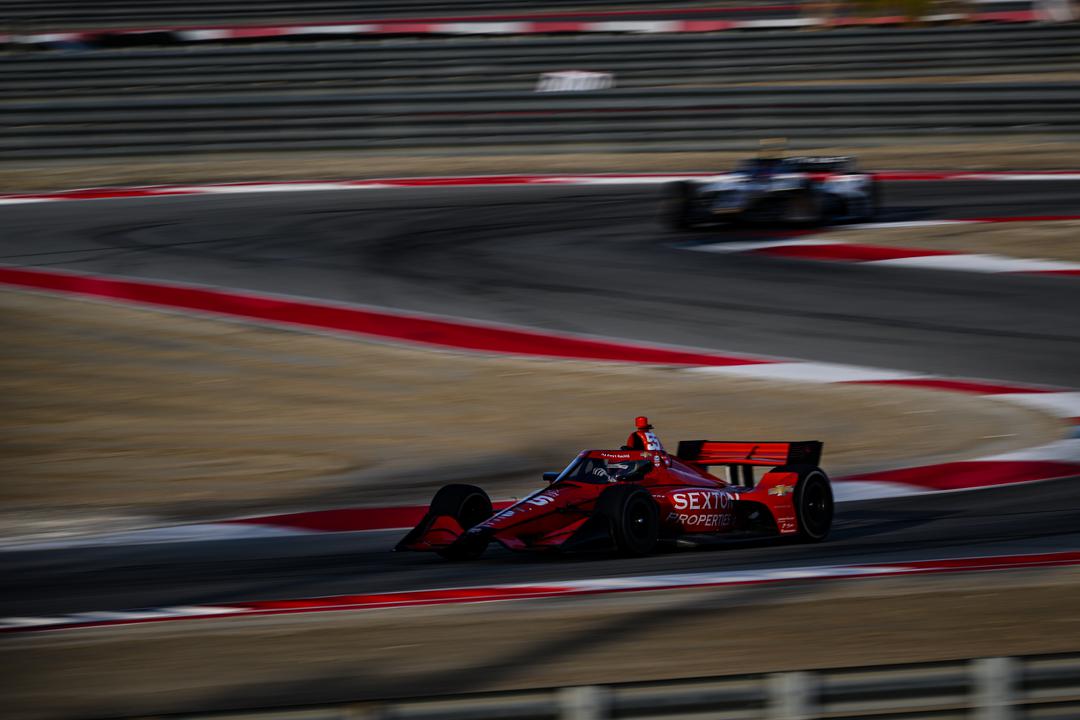 Benjamin Pedersen is a talented driver who did well in Indy Lights, but AJ Foyt Racing in its current state is where decent drivers have gone to rot.
Remember Matheus Leist? Or when Foyt had Carlos Munoz AND Conor Daly? It's now creeping up on 10 years now since its only win in this IndyCar era. Pedersen might be great but I fear he's destined to fail.
WHO HAS THE MOST TO PROVE?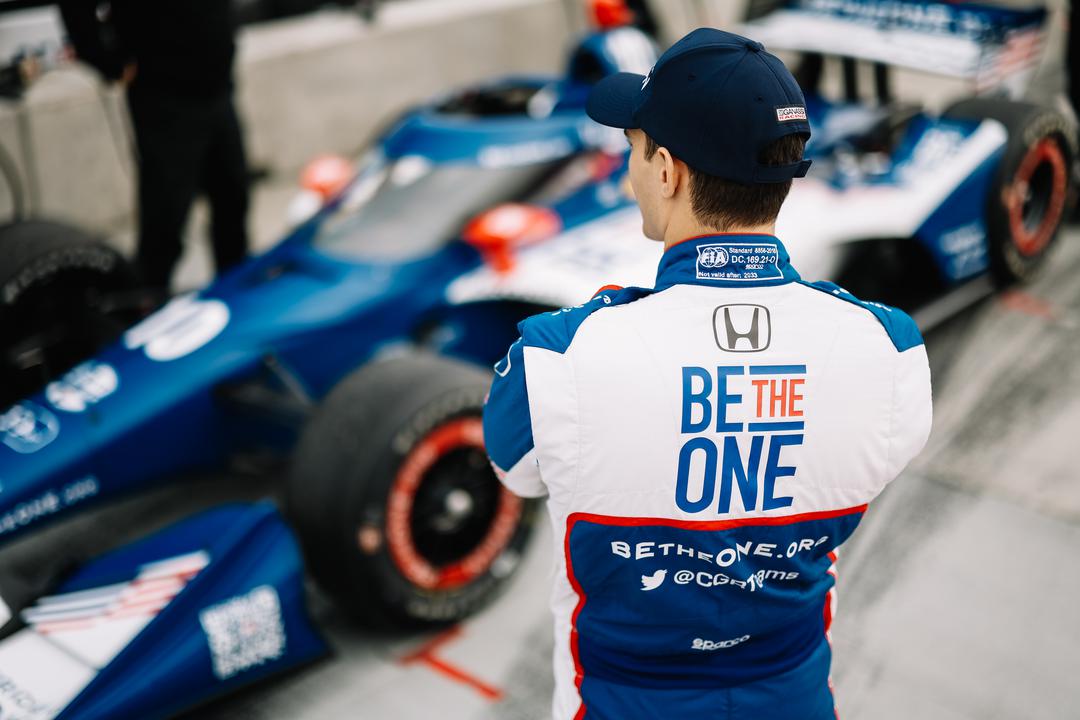 Sam Smith: Alex Palou
It seems odd to say a recent champion has the most to prove but after the mess of his off-track situation in 2022, I'd say Palou.
I think he'll be fine and will win races but ultimately his team-mate Dixon will have one last hurrah and beat him.
Dre Harrison: Jack Harvey
I worry about Jack. He was excellent at Meyer Shank and punched well above its weight, then went to a bigger team in Rahal Letterman Lanigan Racing and he was arguably the worst driver in the field pound-for-pound.
He needs a big season, especially when Christian Lundgaard could become the face of IndyCar's dabble with European drivers who didn't make it to F1.
Josh Suttill: Andretti Autosport
I could make a case for each of Andretti's drivers needing to prove something in 2023 (Colton Herta and Grosjean probably most of all) but the team also needs to take a step forward this year.
Its 'big three' status has long been at risk and it simply can't be talked about in the same group as Penske and Ganassi if its 2022 inconsistencies, mistakes and in-fighting continue into 2023.
Andretti wants to expand and tackle F1 but it needs to make sure it returns to prominence in its own backyard first.
Valentin Khorounzhiy: McLaren
Of the teams, it's McLaren that has most to prove – not because it's been underwhelming, but because it's been solid enough for long enough to where it now feels like it really should be nudging itself into that very top echelon with Penske and Ganassi. And, of course, Andretti must do better than 2022, that goes without saying.
Of the drivers, Harvey had a potential career-killer year in 2022 so clearly must not just improve but take a massive leap forward.
Jack Benyon: Meyer Shank Racing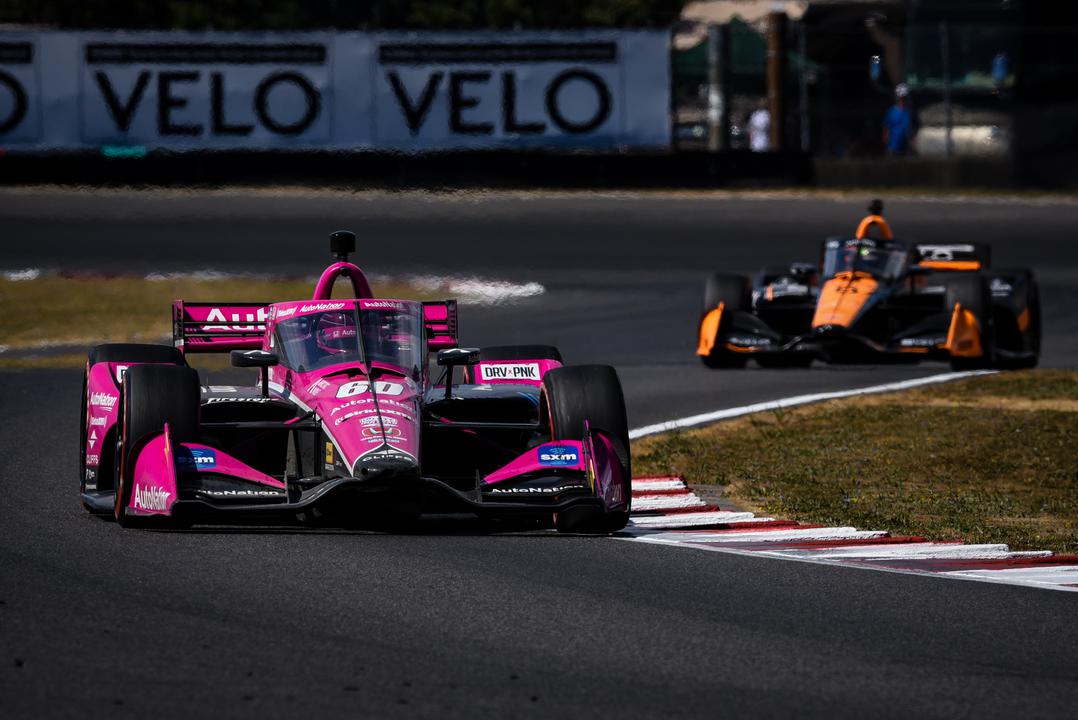 I think some might be critical of what Simon Pagenaud was able to achieve with Meyer Shank last year given he's a paid driver with a lot on his resume, but I think it's Meyer Shank that is the one with something to prove in 2023.
It won the Indy 500 in 2021 and if it continues to be a threat to do that, maybe that would be mission accomplished in its goals as the 500 is the prize all these teams are chasing. But it has committed to running two full-time cars for the championship, too.
The main things that hampered Pagenaud in 2022 – tyre wear and strategy/pit errors – were problems for Meyer Shank before he arrived, with Harvey hit by them in 2020 and 2021.
We know it has fast cars aided by an Andretti engineering tie-up. Time to step up over the season as Pagenaud's good enough to bag another title or at least a couple of wins per year.
Matt Beer: Andretti Autosport
There's so much noise around this team amid the F1 ambitions and all its other expansion but, as Josh says, that noise is disproportionate to its level of IndyCar success in the last decade.
In actual achievement terms, IndyCar has a big two not a big three right now, and to change that Andretti needs to be a proper title fight factor again this season.
HOW MANY TEAMS WILL WIN A RACE?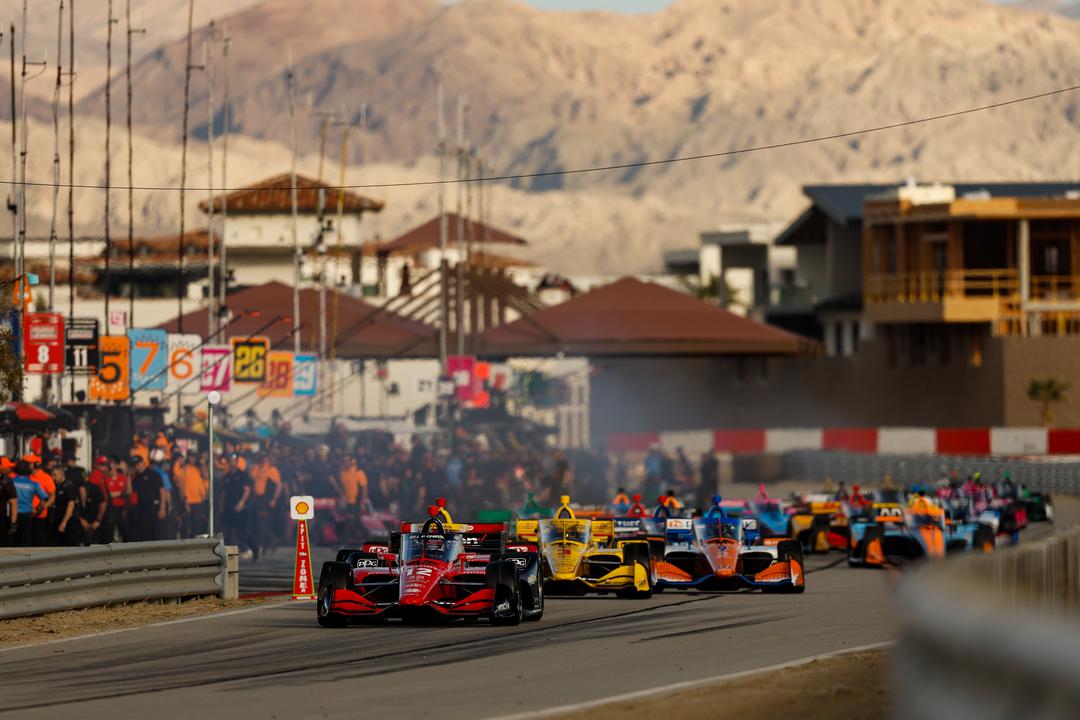 Dre Harrison: 4
Penske (The best driver line-up in IndyCar, needs little explanation). Chip Ganassi (Dixon just doesn't go win-less, and Palou can win any road or street course pretty much at will). Andretti (Herta's a bit too talented to go win-less on the year). And McLaren (Pato O'Ward is arguably the best oval runner in the field and a potential 500 favourite).
Everyone else I think is in the region of 'we need a freakish outlier' sort of race.
Sam Smith: 4
Ganassi, Penske, Andretti and Meyer Shank.
I don't see a massive spread of team victors in 2023 at all but I do see a surprise like perhaps Pagenaud or Helio Castroneves winding the clock back with an oval win somewhere for Meyer Shank.
If anyone is going to have a fallow non-winning year it will be McLaren as its myriad changes gel over the course of 2023.
Obviously Ganassi, Penske and Andretti will take the majority of wins and I can see the majority of their drivers in victory lane over the course of the season.
I was tempted to put Ilott down for a shock win too. I think he can still come close on a road course, but perhaps a few cheeky podiums is as far as he can rise.
Valentin Khorounzhiy: 5
The big four and one more. Let's say that 'one more' is Ed Carpenter Racing.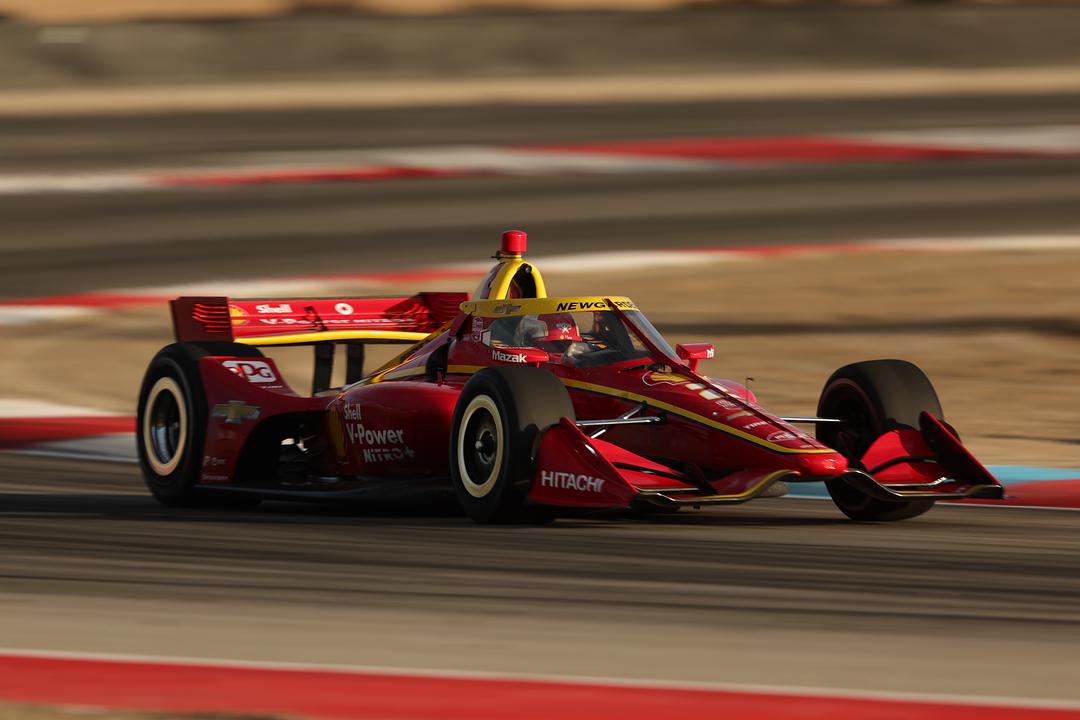 Josh Suttill: 5
Penske, Ganassi, Andretti and McLaren are pretty sure-fire bets I reckon. And I'll throw in a fifth to snag an unlikely win at some stage of the season, Lundgaard with Rahal Letterman Lanigan.
Jack Benyon: 6
Ganassi, Penske, Andretti, McLaren, Meyer Shank, Rahal. I've gone slightly higher than I probably should, but having heard from all of the Meyer Shank and Rahal drivers (Pagenaud, Lundgaard and Graham Rahal have all appeared on The Race IndyCar Podcast in the off-season too), I feel suitably upbeat.
From my off-season nosing around, I think Honda will find it tough to close the gap much to Chevrolet this year, so the only Honda teams likely to be regularly up front will be Ganassi and Andretti.
But Lundgaard's ace at the Indianapolis road course where he was second to another Honda driver (Alexander Rossi) last year. And Pagenaud was good on street courses – where Honda won in Nashville and Toronto last year – so I have hope all the teams I've mentioned can get one over the line.
Matt Beer: 9
Everyone except Foyt. Yep, I'm including Juncos. No point in being coy in a feature like this, is there?
WHICH OFF-SEASON MOVE WILL MAKE THE BIGGEST IMPACT?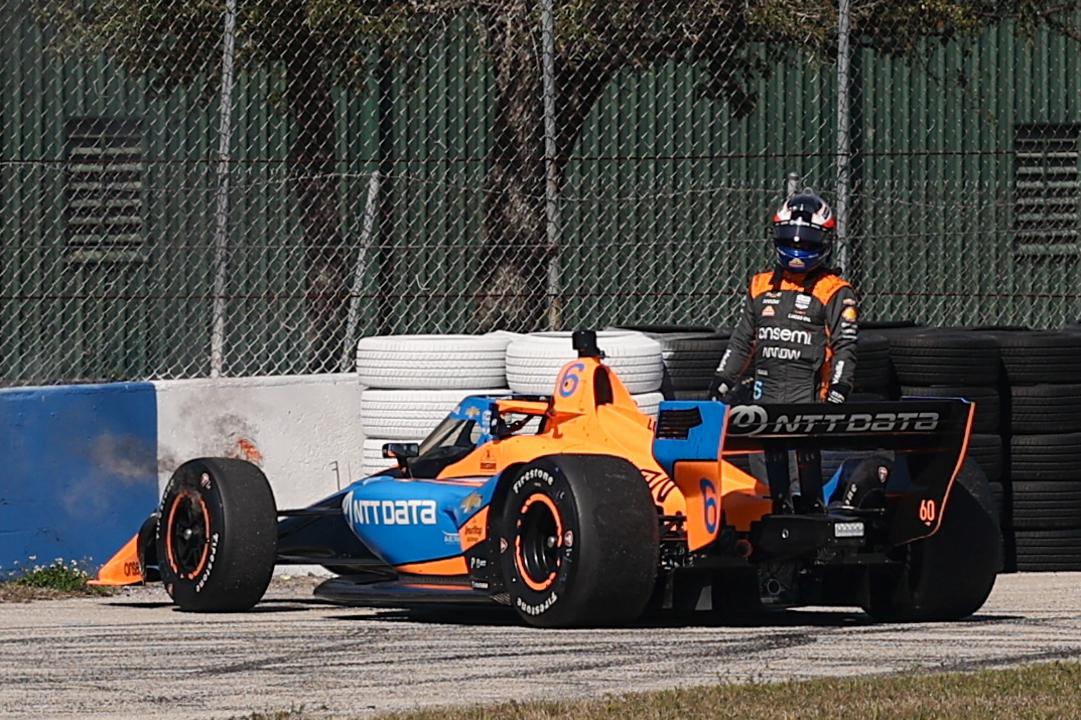 Jack Benyon: Gavin Ward becoming McLaren team principal
Like my colleague Sam Smith, I share the worry that Arrow McLaren has been subject to too much change. Certainly, after the scrappy Thermal test I was worried.
But the noise coming out of the Sebring outing last week was much better and confidence-inducing. I think the team will at least do as well as last year if not better.
This might be a slightly cheeky suggestion as it will be impactful beyond 2023, but Gavin Ward is such a cool hire as team principal. He's a rare blend of a diligent engineer and really natural people-person.
He's experienced a lot in his work life and he's keen to focus on helping people develop into the best version of themselves in an environment they feel comfortable in. He could change the whole culture of this organisation – not that it was bad before – in a very positive way, and on the car side there are few people you'd rather have in your engineering meetings.
Valentin Khorounzhiy: Kyle Kirkwood to Andretti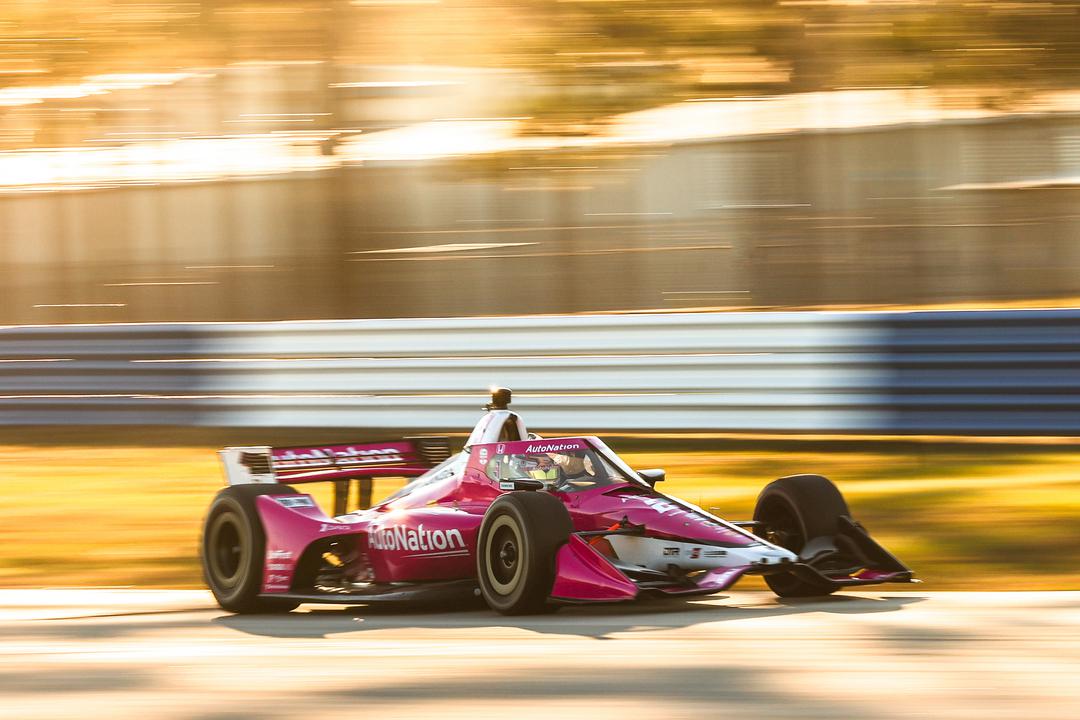 Like many, I had my eyebrows substantially elevated by Kyle Kirkwood's results at the Thermal test. He just gets the nod over Rossi-to-McLaren, because McLaren adaptation can clearly be quite challenging.
Josh Suttill: Alex Palou not actually moving
Can I cheat by picking the biggest move that didn't happen? Palou's 2022 contract drama has quite literally changed the face of the 2023 IndyCar grid and for me, has effectively allowed Palou to be a title contender this year – I don't believe Palou would have adapted quickly enough to McLaren to mount a title challenge in his first year with the team, nor is the team probably ready for one in 2023.
Sam Smith: Marcus Armstrong to IndyCar
I tend to think Armstrong's career direction change from F2 to IndyCar will have a positive impact and he will get at least a top-six result later in the season.
Dre Harrison: Kyle Kirkwood to Andretti
Getting him away from the poisoned chalice of AJ Foyt Racing will let Kirkwood discover his true potential as arguably the Road to Indy's greatest prospect. He shouldn't have to overdrive at Andretti as he did to make up for Foyt's shortcomings.