In 2021, Meyer Shank Racing won the Indianapolis 500 in its first IndyCar race running two cars.
It's a team that has grown used to rapid success, but sustaining it in IndyCar has been a struggle lately.
Last year its new signing Simon Pagenaud was tasked with using all of his nous and knowledge to lead the team forward. Given the IndyCar title and Indy 500 win on his resume, it may have shocked a few people that he only scored six more points than Jack Harvey managed the year before on his way to 15th.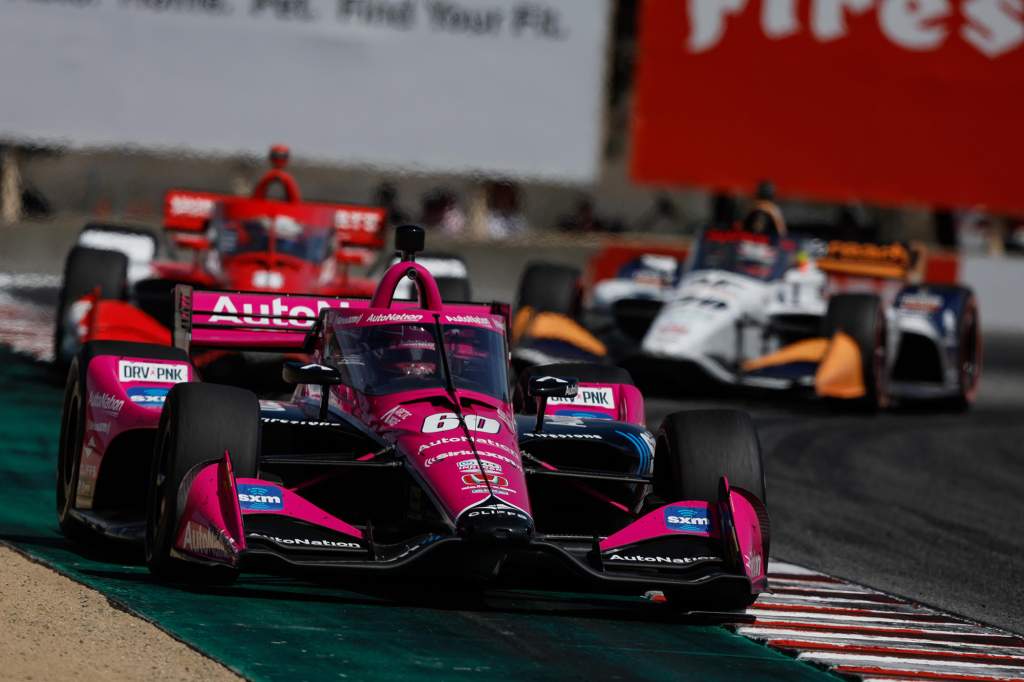 However, this was a team struggling in similar ways to its engineering partner Andretti Autosport from 2021 to 2022. Pagenaud still gave Meyer Shank seven top 10s including a second place on the Indy road course, and despite some issues within the team there were encouraging signs.
"Obviously, we want to be better than where we've been this past year in IndyCar and we've addressed many, many systems to try to do that," team owner Mike Shank tells The Race in an exclusive interview, having started the year in the perfect way with his IndyCar pair Pagenaud and Helio Castroneves as they co-drive his Acura prototype to a prestigious Daytona 24 Hours win alongside Tom Blomqvist and Colin Braun.
"I can tell you that we're more prepared just in general than we've ever been.
"This is our second year doing two cars full-time. Maybe in the first year, doing two cars full-time might have hurt us a little bit looking back on it now.
"There are so many little details that we needed to get right, that we've done. And I feel really pretty good right now about it. Let's see what happens here.
"But everybody's head's in the right spot, the morale is good. We have a very in-depth training programme that everybody's on right now in our shop. We have a pit coach now, which is great.
"We're investing everything we can to try to get our results more…I guess the best word is consistent.
"On Simon's side, we made some mistakes on the team side that easily [could have] had him P7 or P8 in the championship. And that's where we really believe we deserve to be last year. So that's low-hanging fruit, we can fix that stuff."
That's a big claim from Shank as for Pagenaud to jump from 15th where he finished to ahead of eighth-placed Felix Rosenqvist would require him scoring another 80 points. Beating Pato O'Ward to seventh would've needed 167 more points. Looking at last year, it's hard to see where all of those would have come from.
But there's certainly positivity this has been a big off-season for Meyer Shank.
"The off-season has been really good, I feel awesome," says Pagenaud on the St Petersburg preview episode of The Race IndyCar Podcast.
"We've worked – I don't want to say hard because hard is a bad word – but we've worked well, studiously.
"We sat down right after Laguna [Seca, the season finale] last year, and we reviewed what we could do better as a team, what needs to improve on the car, what needs to improve with the drivers, strategy, tyre management, and all that kind of stuff.
"And then we put together a programme of how we were going to go about it. And I must say, of all the teams I've worked with in the past, Meyer Shank Racing is definitely the type of team that just goes and gets it done.
"I'd say out of all the things that we wrote down, we've covered almost three-quarters of it. So it's a really good winter.
"On my side of things, I've worked diligently on the fitness side, mental side, trying to find the edges, a little bit more every year and I must say, it's been the most productive off-season I've had in a long time."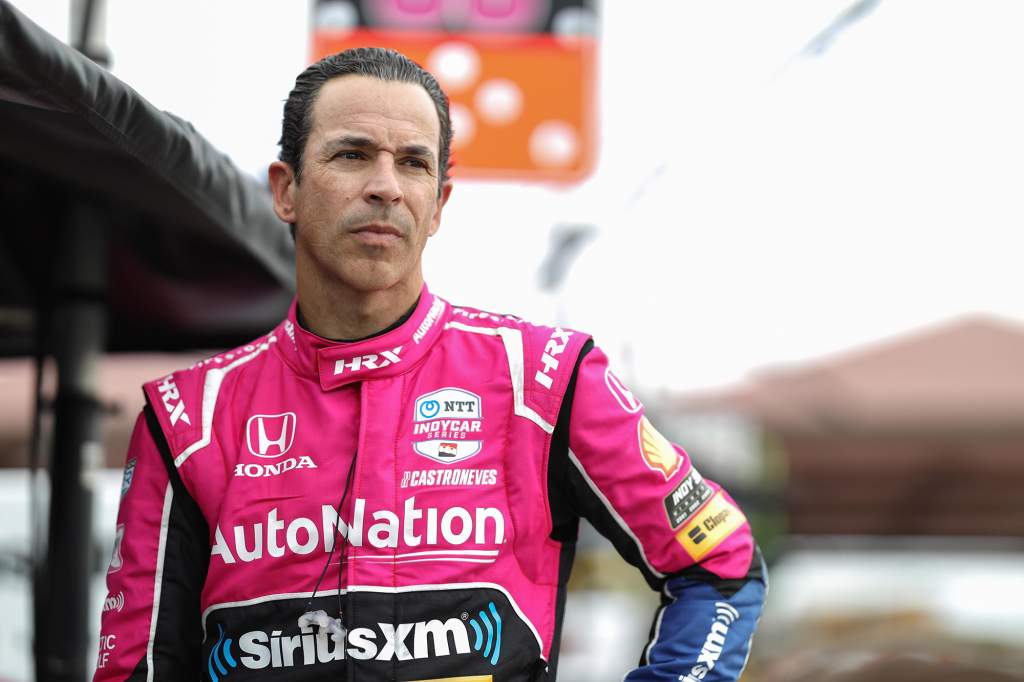 It's clear that in the other car alongside Pagenaud, the focus for Castroneves is on a record-breaking fifth Indy 500 victory, having won with the team in 2021. He may be full-time again in 2023, and might deliver the occasional good result when the car is optimal, but it certainly feels like Pagenaud could win another title and that would be a stretch for Castroneves at this stage of his career and from the results we have seen.
Bagging a pit crew coach is a big plus for the team to help it move forward and will be important, but the other key area it really needed to work on was tyre wear. The recent Thermal test was the latest opportunity for Meyer Shank to learn how it has managed the deficit there.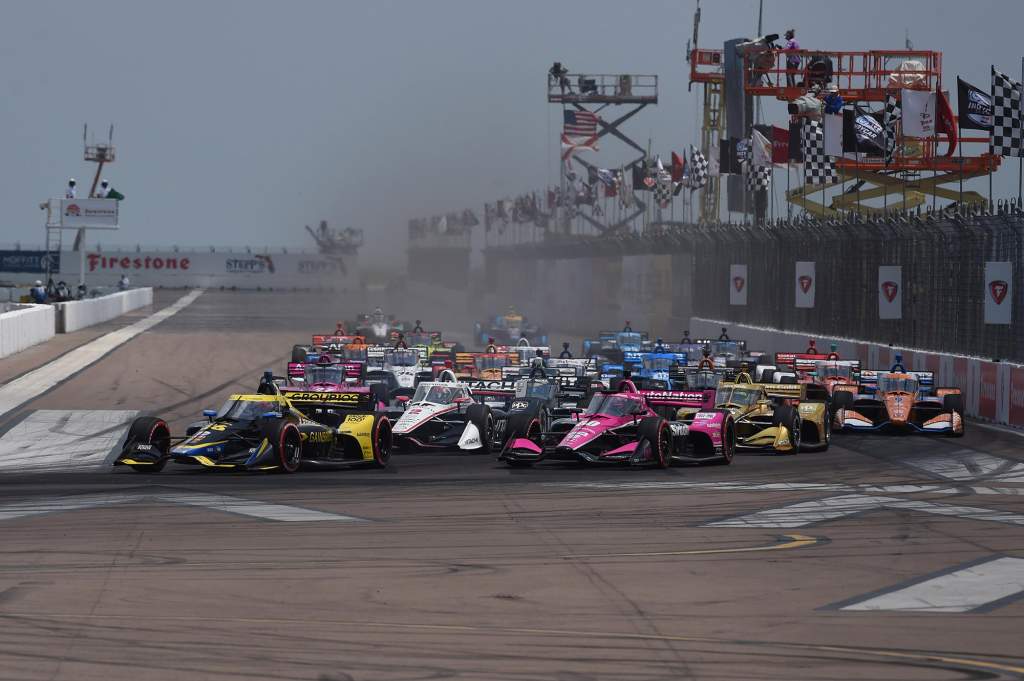 So many races in recent years we've seen Harvey or Pagenaud qualify well only to tank in the race either through strategy miscues and misfortune or the inability to switch the tyres on and then maintain them in the window in road and street courses.
"I can't say that we fixed everything because I would be lying," says Pagenaud.
"But I would say that again, we've managed to bring little things at a time and the sum of all these things I think will help.
"I don't think we have 100% solved the issue, but we've definitely made some improvement, and awareness as well. So that's a big step forward and the fact that I'm aware of it too, I would probably drive a little bit different in the races and help that feature."
Finishing 15th in the standings is definitely not what Shank will have wanted from a relatively highly paid driver like Pagenaud and, conversely, Pagenaud will not be happy with the level of equipment he took on in 2022.
But this was always a long-term project and there were going to be other measurements on both sides that decided how successful the first year had been, not just results.
"He's everything that I had hoped for with regard to helping lead the team," says Shank of Pagenaud.
"He's a true seasoned veteran that has a lot of knowledge, knows exactly what he wants, can feel lots of things good, bad or indifferent. And is still very, very motivated to do well.
"He's not near being done yet and we want to be able to keep going with him. That's our goal, so we'll see what happens."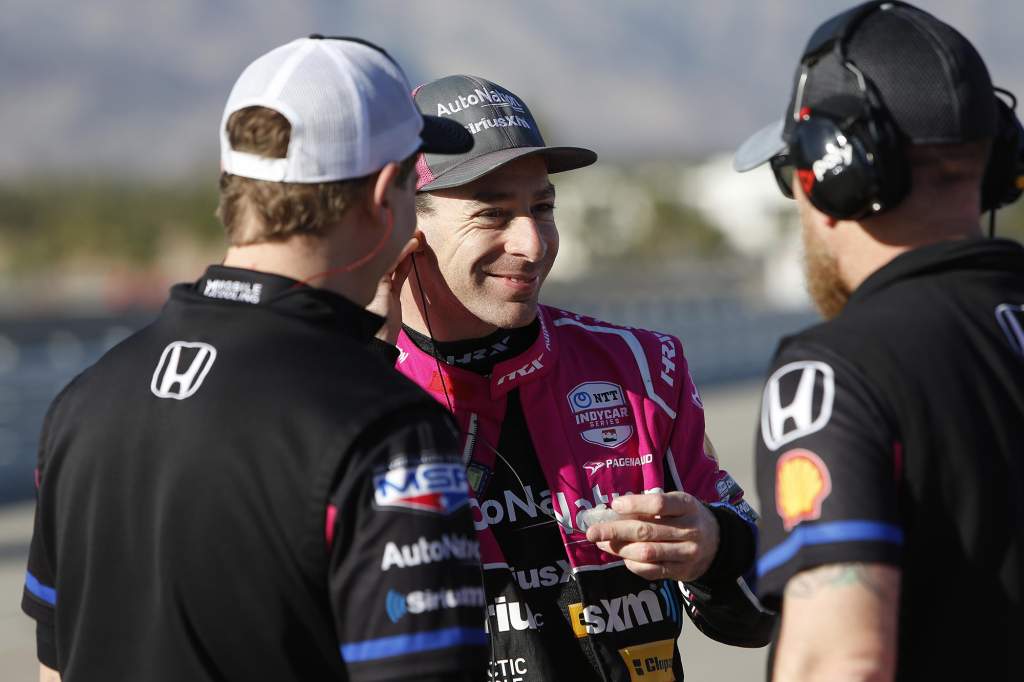 Part of the reason the fit was so good is that Pagenaud has always been a student of racing, engineering and motorsport. He's not by any means engineering the car from the driver's seat – he's very conscious he shouldn't be doing that – but his experience from top teams and the knowledge he has can help point a relatively new team in the right direction.
Don't forget, Meyer Shank only went full-time for the first time in 2020. To be finishing on the podium and winning an Indy 500 already is some achievement, but it has in turn raised the level at which it is judged.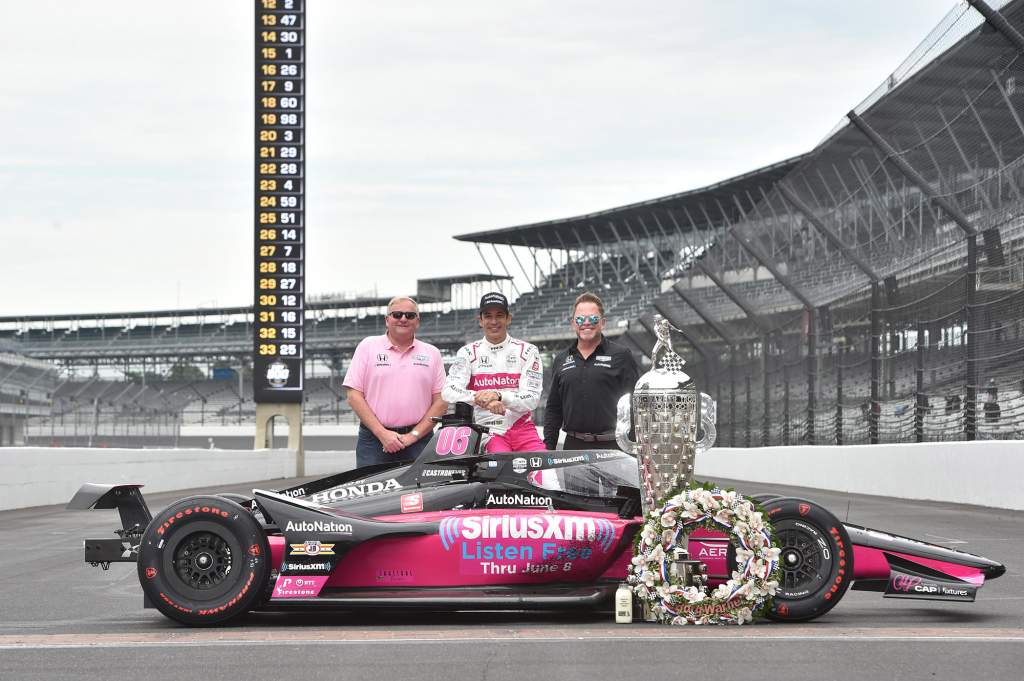 Pagenaud's leadership role has helped the team but he's also enjoyed the freedom of it.
"Fascinating is the word for me this off-season, because I was able to be fully involved," says Pagenaud, as he joined Meyer Shank from Penske during the off-season last year, which means this has been his first full winter with the team.
"At times, I was a little worried that my input was too much, and that I was going to offend some people. And actually, it was quite the opposite. I really enjoyed the relationship, because I'm also open on: what can I do better? Just tell me, and I will.
"We have so many departments we had to work on this winter, process being the big word, trying to improve that, making it more efficient in every decision that we make. Whether it's a decision on the timing stand during a race, or a decision during the off-season that's going to have an impact five months down the road.
"So super, super fun for me. I've had many conversations with my wife coming back home, about my trips to Ohio and making sure that I managed my message in the right way, and it's been awesome.
"Definitely very different tasks than what I had at Penske, because they didn't need that kind of input as much. But we've definitely pushed it much, much further than we were last year and I think it's going to be a big step forward for us.
"The potential is there. Now it's a question of showing in the results and I'm really eager to show results because of all the work we've done in the background.
"So we'll see if we can do that. I definitely feel like we can, now we are going to need a bit of luck on our side too."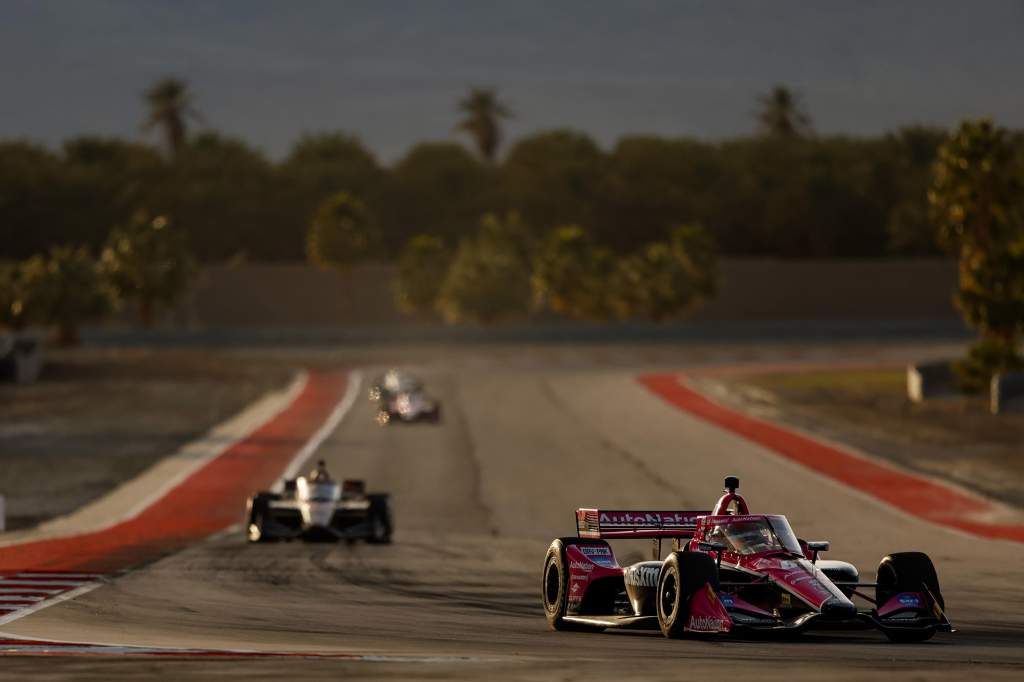 It was also Pagenaud's first experience of a full off-season working with Andretti. The two teams' relationship has altered slightly since it came into effect for 2020.
Discussing how the off-season must look different when working with another team, Shank replies: "Probably a little bit, but we take responsibility for certain areas that they want to develop.
"All the parts and everything are our parts, it's just we use their damper programme and a lot of their IP [intellectual property] for set-up and historical data and that kind of thing.
"But we work together on conquering, so if we go to the windtunnel, we do a certain lot of things, they do another, so that we spread the load out a little bit more. It's quite nice really."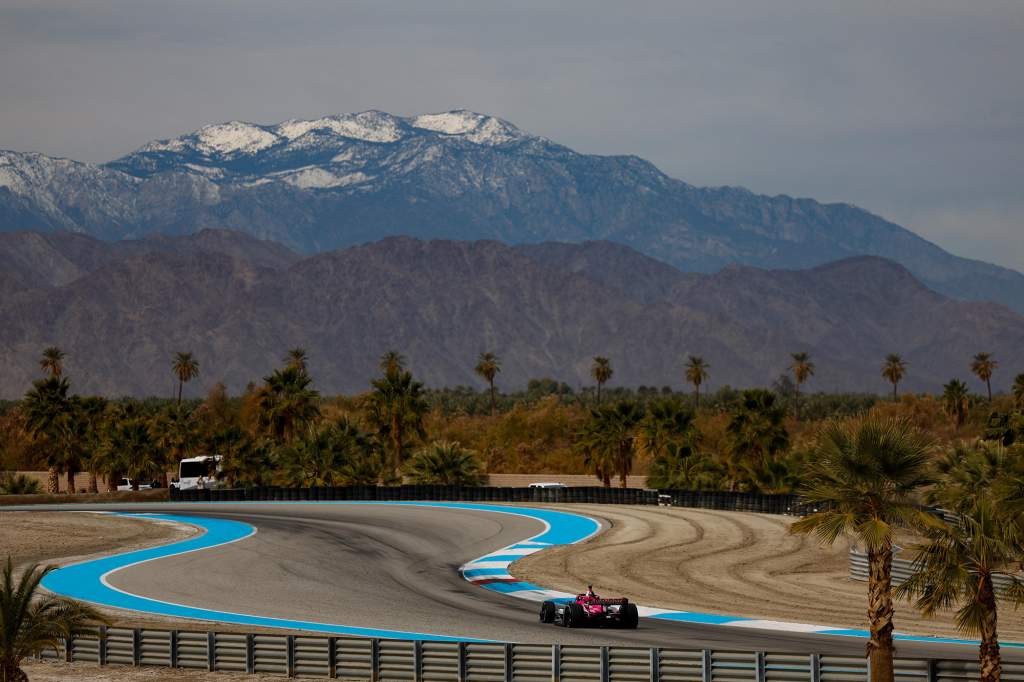 So with all of the resources at its disposal, whether it's Pagenaud and Castroneves or Andretti, Meyer Shank should be making a big step up in 2023.
Frankly, anything less would be a failure. Finishing 15th in the championship is a waste of Pagenaud's talents and the team's resources.
The early success this team has had justifies the lofty expectations now placed on it as it tries to establish itself as a consistent IndyCar frontrunner.