Looking ahead to the 2022 IndyCar season off the back of four consecutive Honda manufacturers' title successes, it would have been hard to imagine Chevrolet winning 11 of that year's 17 races.
But such was Chevrolet's driveability upgrade for 2022 – along with hard work in the off-season by Team Penske, the breakthrough (mentally) of Will Power and the emergence of Scott McLaughlin – it was able to achieve such heady heights. Penske took nine of those 11 wins.
So – given Chevy's turnaround between 2021 and 2022 – is it equally futile to attempt to pick a champion in 2023 based on what we saw last year? And what do we know about the drivers and teams this off-season that might give us a hint?
The Race examines the state of play ahead of the season.
Honda needs to bounce back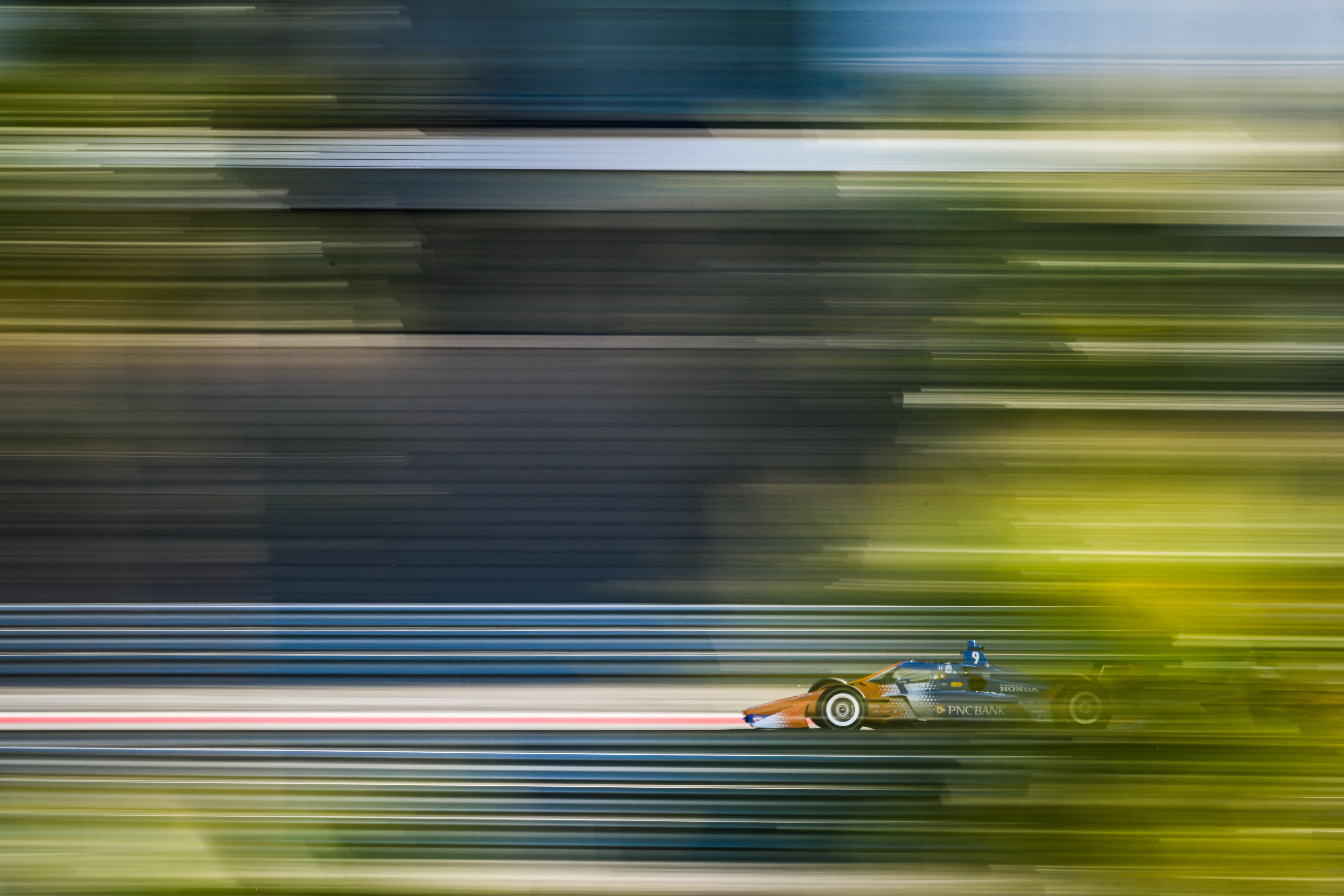 "I know one thing: that Honda will never lie down or give up, that's for sure. Sometimes getting beaten really does help fire that," said Chip Ganassi and Honda talisman Scott Dixon in the build up to this season.
It was surprising to see the size of the impact of Chevrolet's upgrade in an area where Honda had been dominant – driveability – and giving the drivers tools to make the car easier to control/maximise.
"I think across the board, as a partner, we didn't do maybe as good a job as we could have, but I know even talking to [HPD chairman, David] Salters several times in the off-season and at Daytona and things like that, they're flat out, man," added Dixon.
"The difficult part now is that it's a very mature engine. It's been around for a very long time. To find some big gains can be extremely tough."
Dixon's right to raise the age of the engine. It's going into its 11th season, which makes finding new areas to improve difficult. Plus, the big manufacturers are going to be focused on mating the hybrid units to the current engines successfully ahead of the 2024 season in the background, too.
One thing is quite clear. If the 2023 season starts in the same way as the 2022 one did, the Honda teams are going to find it very tough to live with Team Penske, and perhaps even Arrow McLaren SP, this year.
Can anyone stop Penske's stellar line-up?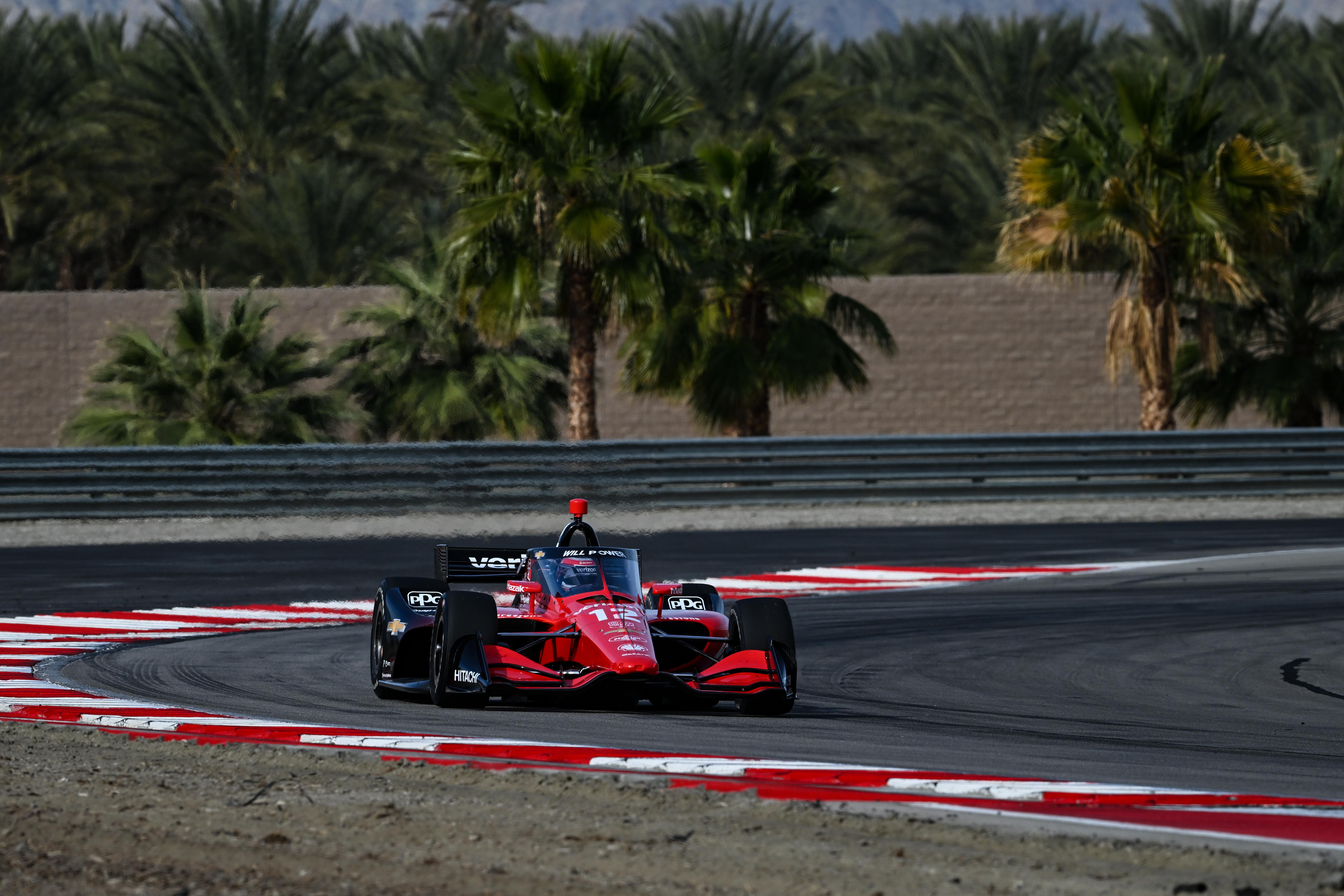 You can look at how laidback Power was in the pre-season and either decide he's relaxed like he was at the beginning of last year, or he's laidback because he's won an elusive second title that he'd craved, and as such, has achieved his goals.
"I haven't even thought about the championship," said Power.
---
Did you know?
Will Power suffered broken ribs in a karting crash in the off-season. However, he had the best average finish across the four sessions of the Thermal pre-season test.
---
"I almost had to be reminded that I won the championship. I did it, and I know it's just that I'm older now and moving on quickly and thinking about what's next.
"I haven't been on a high in the off-season or anything like that, I just kind of stayed even."
But just because he's not focused on the championship per se, remember this is the Will Power who spent part of his wedding evening party talking to his engineer about ways to improve, and was discussing 2023 on the podium immediately after the race in which he clinched the championship last year.
It certainly feels there's a level of calm and contentment his team-mates can't share.
Josef Newgarden won five races last year – three or four usually nets you a title and Power only won one – so the goal is definitely to be more consistent and avoid the DNFs or poor finishes that plagued last season.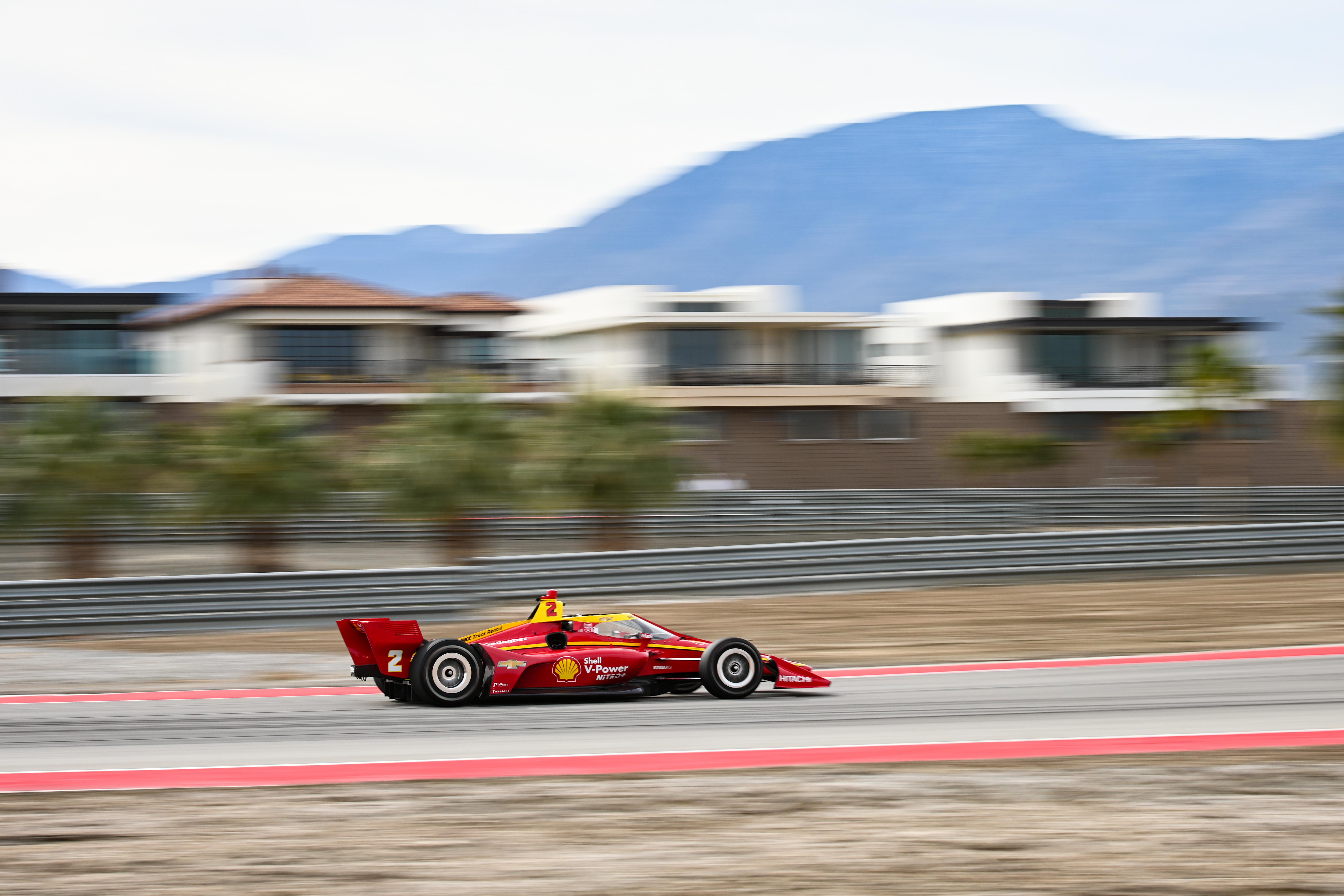 He reckoned there's intangibles impacting a season that as a driver you have to accept are out of your control.
"With that kind of comes peace of mind," he said. "I focus on controlling how can we build the best cars possible to give ourselves the best speed, how can we make the best decisions we can strategy-wise, position-wise?
"You really just have to hope that the timing blesses you throughout the year as well.
"I am so positive, when we get a year where we get good timing paired with great speed and decisions, it will be a great year. It will be really great. Much better than what we had last year."
Newgarden enters 2023 in a totally different way. Last year his team was in disarray as his engineer Gavin Ward left for Arrow McLaren SP among other personnel shuffles. While there have been more changes – Luke Mason gets an internal promotion to become his race engineer – everything has been longer in the planning and Newgarden feels good about where the team is at.
Finally there's Scott McLaughlin, who reckons his time has come to fight for a title, in what will be his third season coming off the back of three wins last year.
---
Did you know?
In just his second IndyCar season, McLaughlin scored more points on road courses than any other driver in 2022.
---
"The learning is over now," he declared pre-season.
"At Team Penske, you've got a car that you know can win races. You're expected to compete for championships.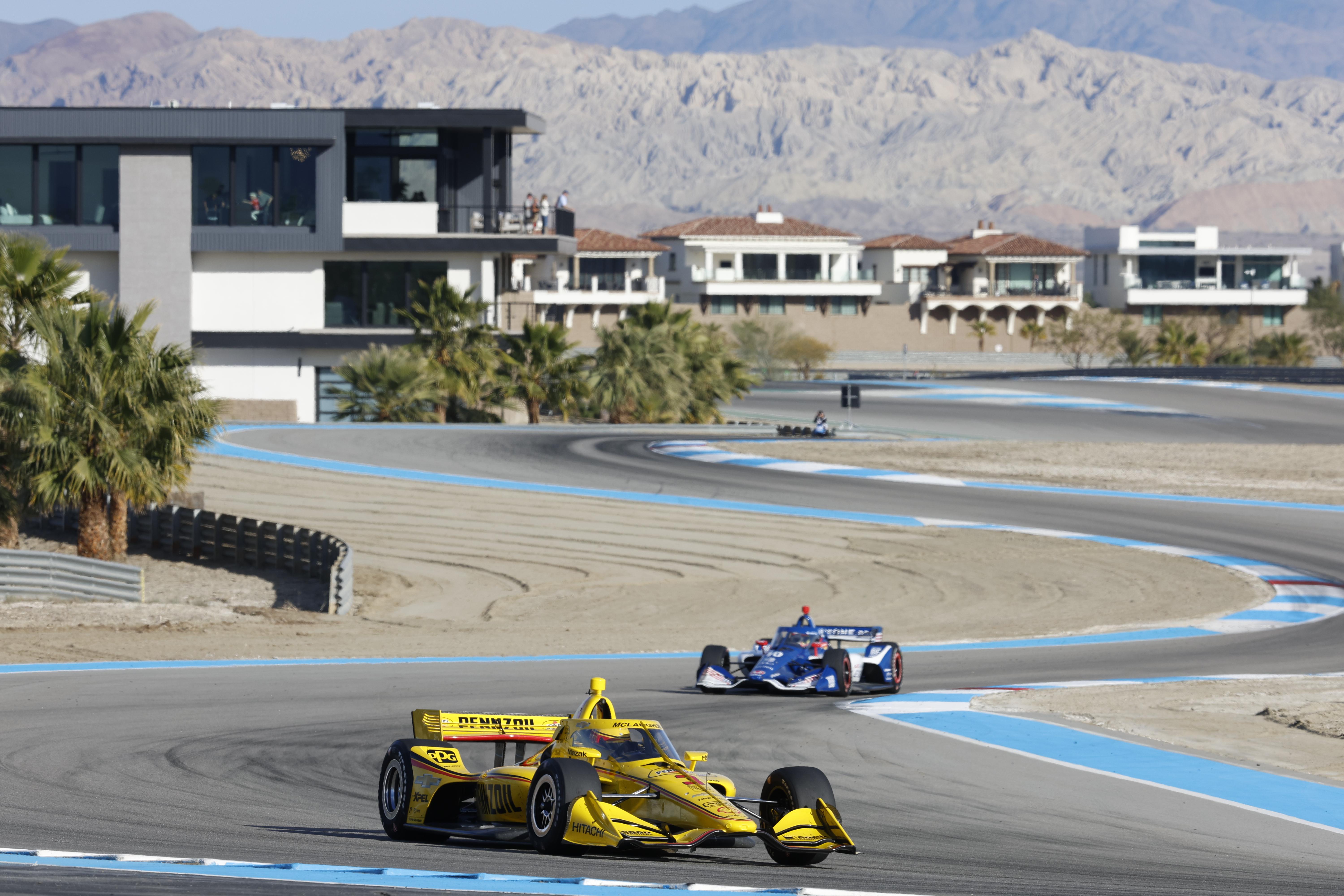 "That's just an expectation that I have, that I had in Australia for five, six years. I understand the mentality and understand what it's like to have that pressure.
"The way I finished the season last year, I've got to start and continue to do every race of the year like that. I can't afford mistakes. You can't afford mistakes in IndyCar and be on the back foot."
It feels like picking these drivers out of a hat as to who might be the best is as good a bet as any. But frankly it would be ridiculous for Newgarden to miss out on another crown having delivered potentially three consecutive title-winning seasons – from a driving standpoint – if things had played out slightly differently.
Ganassi has a qualifying gap to bridge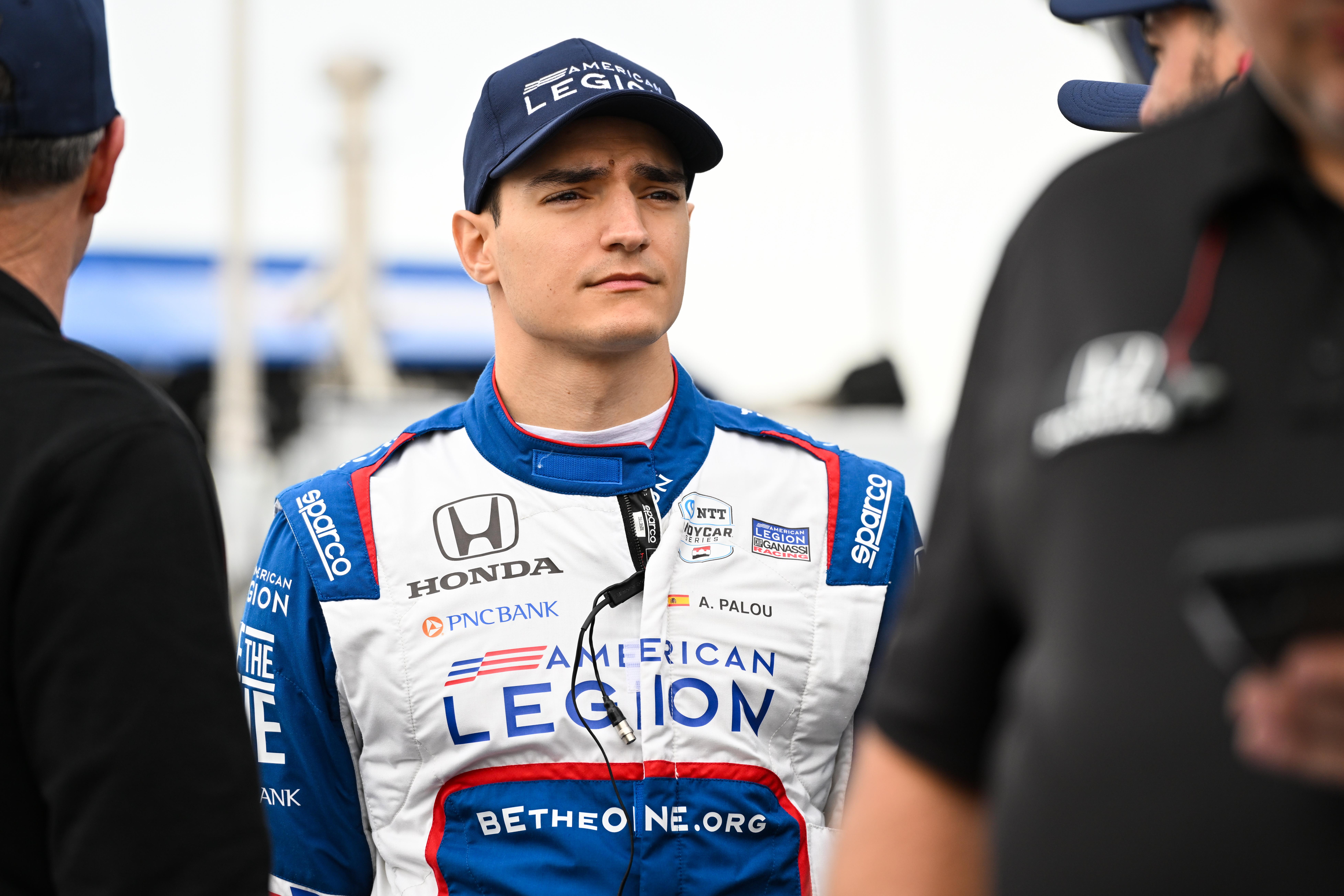 We can start with the uncertainties over this line-up. Most people are sure that 2021 champion Alex Palou will leave for McLaren at the end of the year, and we know that Marcus Ericsson gets better every year but has so far come up short on a title, even if he did win the Indianapolis 500 last year.
Palou's the more known of the unknowns given his past success. And given how he ended 2022 with one of the biggest margins of victory in any road course race in IndyCar history, he should be right there with Dixon, who we automatically place in any title favourite conversations.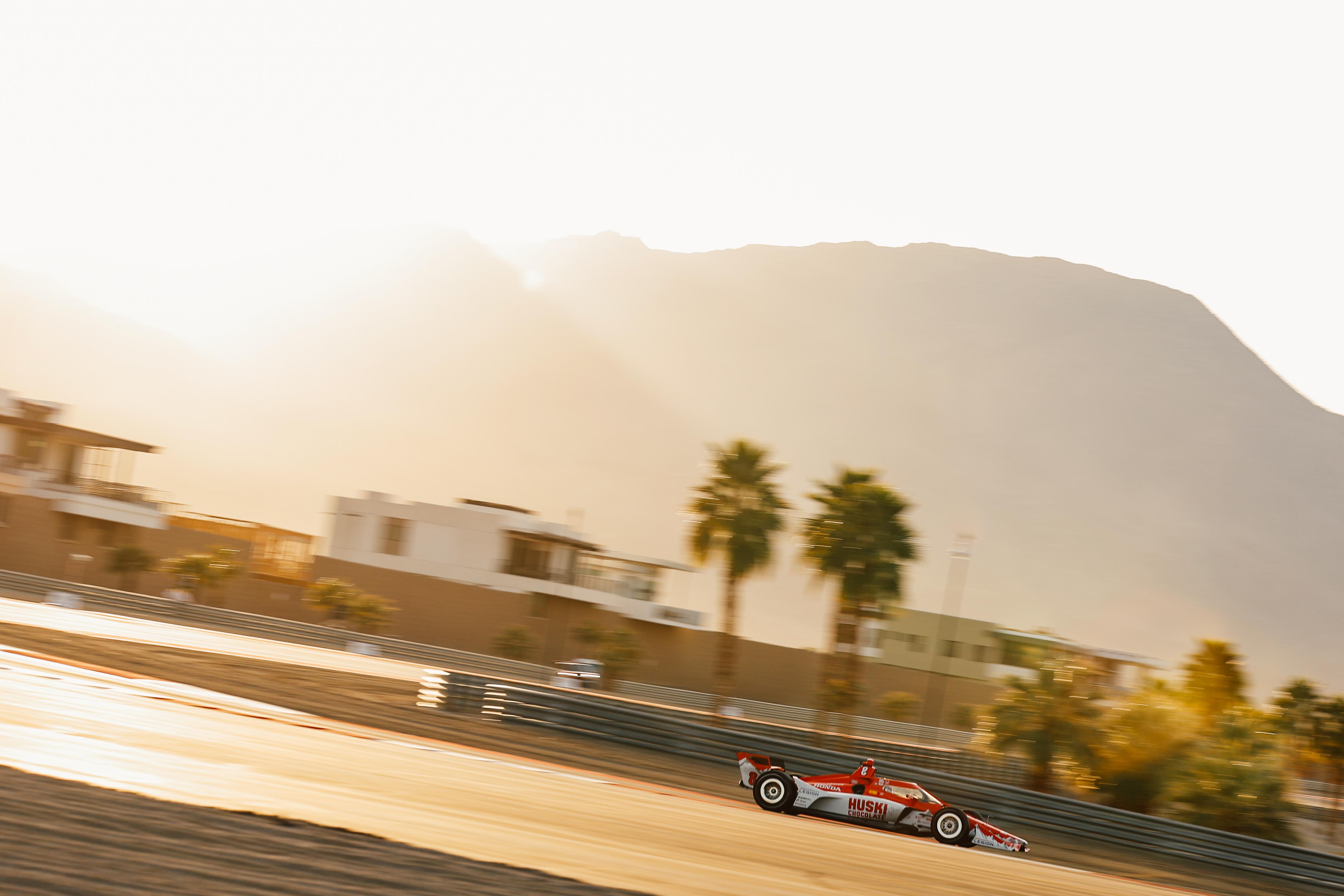 Ericsson has some work to do but certainly is close to his team-mates, he just doesn't have the ability to point to a championship on his resume yet.
Assuming Honda make gains, Ganassi's big jump will come from continuing to improve in qualifying on road courses, especially on Dixon and Ericsson's side.
---
Did you know?
Scott Dixon started on average around five spots per race behind IndyCar's best qualifiers in 2022. But had he won the Indy 500, he would have sealed the title before the last race.
---
Palou has proven the ability to win a title and Dixon would have cruised 2022 if he hadn't lost the Indy 500 on a pitlane speeding penalty and instead gone on to win. Both will be challengers unless something big goes wrong.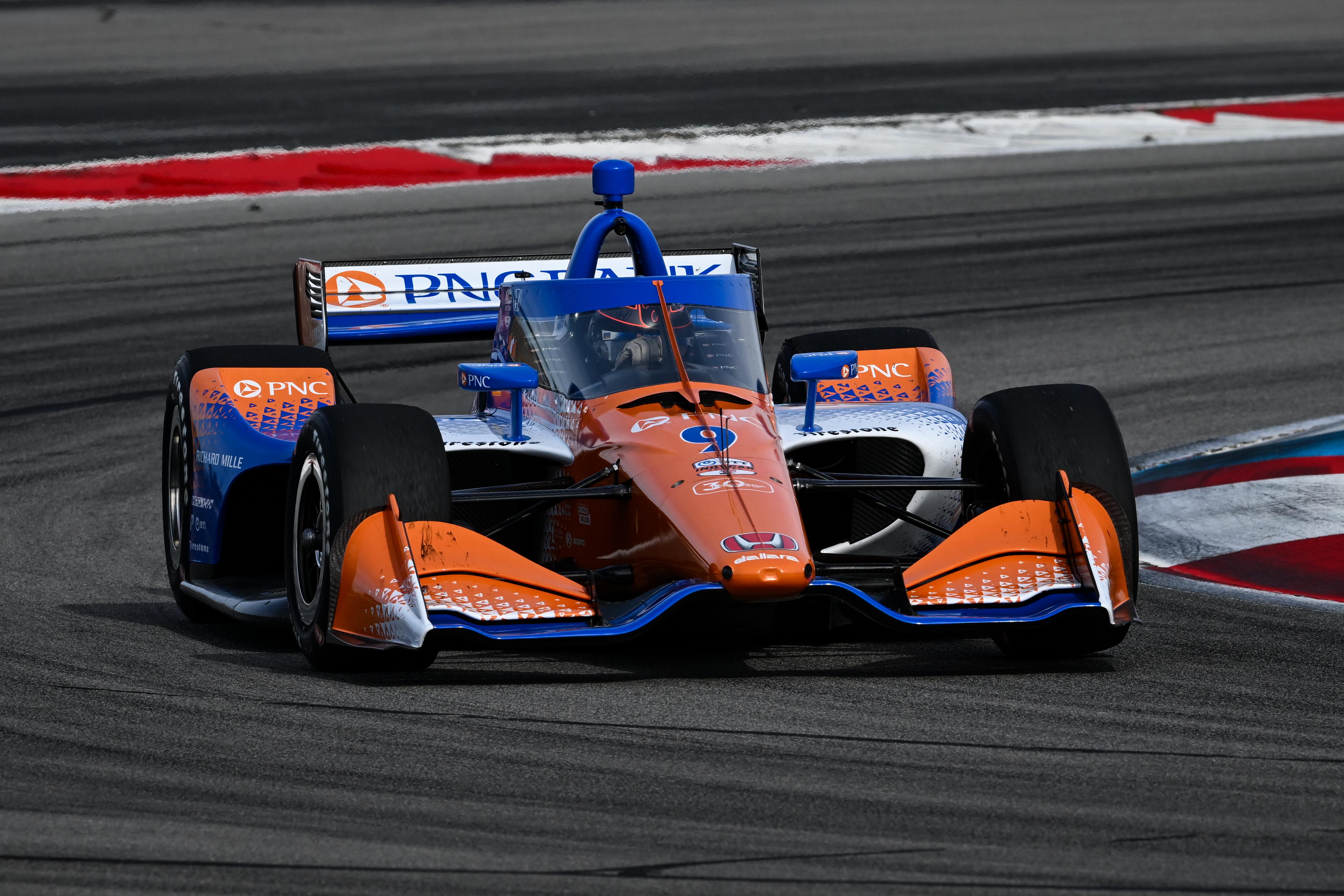 The only uncertainty on Dixon's side is he welcomes a new engineer in Ross Bunnell, who worked with David Malukas at Dale Coyne last year. He's a talented young engineer who should fit well in the Ganassi operation and, with Dixon's long-time mechanic Chris Simmons still in the Ganassi stable, there's mentorship and help where it's needed.
There were too many moving pieces in Dixon's season last year and he was still close to winning it all.
Is it Herta's time to shine?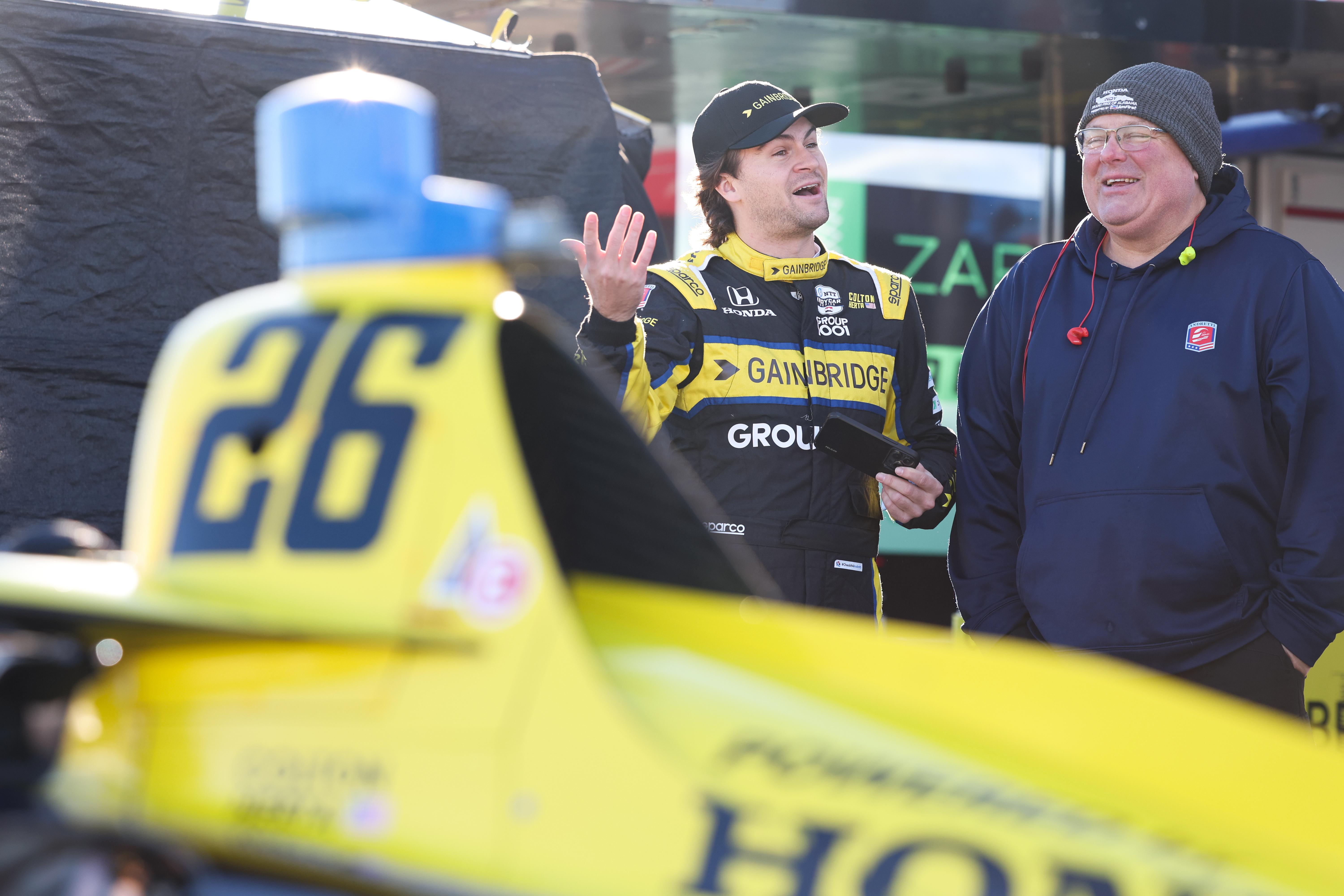 Andretti's shortcomings are clear to most. It has struggled to execute on race weekends in the way its competitors have, and its drivers can be inconsistent and wasteful or rapid and untouchable.
Those descriptions are certainly true of Colton Herta, who had a disappointing 2022 on the IndyCar side despite being repeatedly linked to Formula 1 seats in the background..
"It's no secret that last year was not a good one for us," says Herta.
"We need to do better on all fronts. That's what the main part of the off-season has been. It's been looking at everything and just trying to improve everything.
"We just need mistake-free weekends, and that's the goal, one by one."
Herta added that updated tyre compounds in 2022 also caught he and engineer Nathan O'Rourke out and that's been a key topic of the off-season to delve into.
Ultimately, as is the case with the next driver on this list, for us to find out how good Herta is he needs the team to step up and match him. Only then will we find out if he's fixed some of his errors and can deliver consistently.
Can Arrow McLaren match what O'Ward's capable of?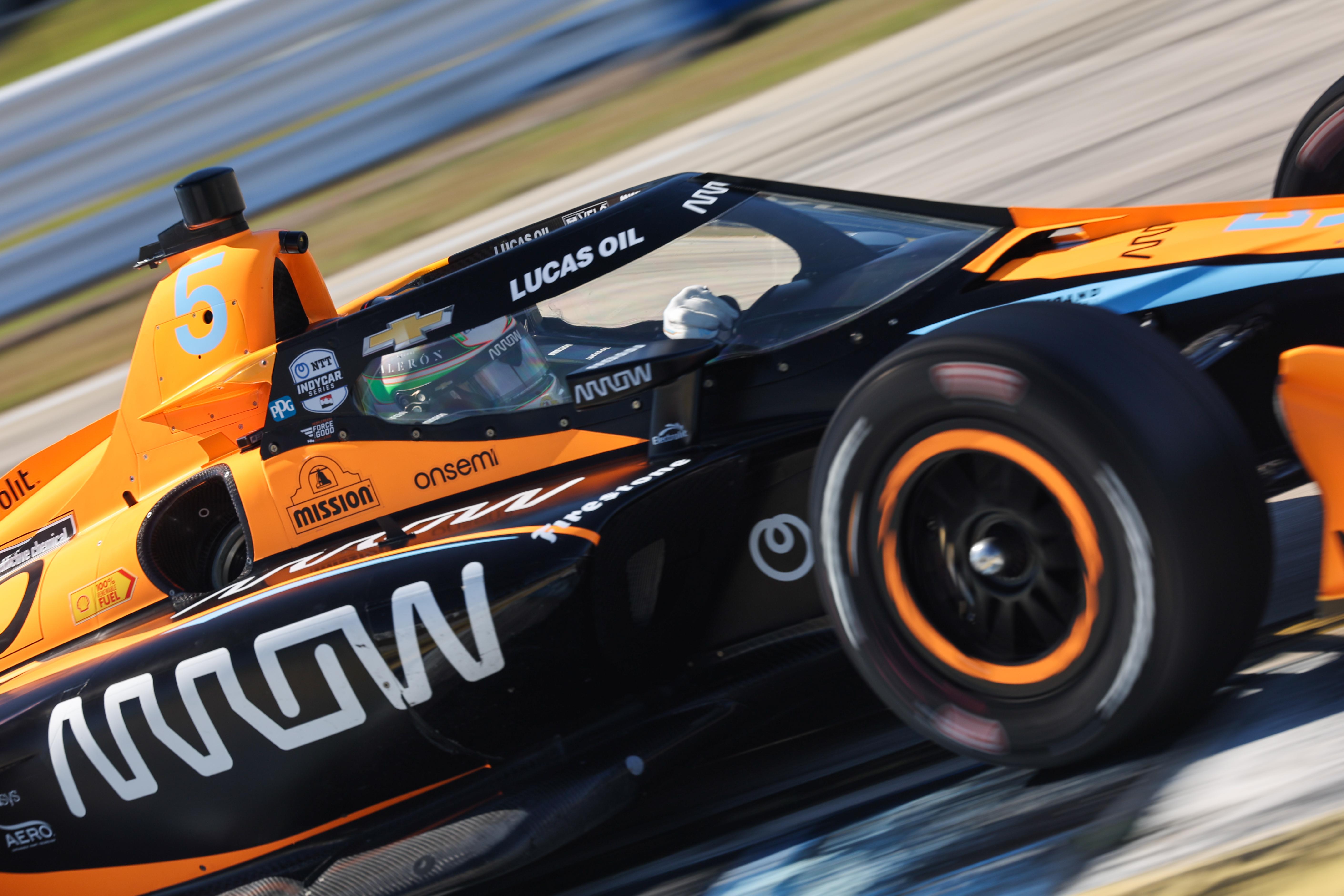 We know that misfortune has largely hindered a real Pato O'Ward title bid in recent seasons even if he's been in mathematical contention.
Last year it was four effective DNFs that halted his progress, rather than it being down to pace or consistency of the team generally as in previous seasons.
The big question is, has Arrow McLaren invested well in the off-season in terms of both people and resources? O'Ward thinks so.
"I trust the team," says O'Ward.
"I think the group of people that are in charge, seeing who joins the team, seeing who comes about, I think they know exactly what we need, and I trust they're going to make the right decisions.
---
Did you know?
O'Ward had the equal best average starting position in 2022, but had the most Fast Six appearances on road and street courses. He also scored the most points on ovals in 2022, where he has a career average finish of 4.87.
---
"Honestly, from what I've seen, there's so much talent. There was already so much talent in the group. I feel like so much more has been added on which is just going to help us to really get us where we want to be."
Gavin Ward is a brilliant choice as team leader, and perhaps his desire to help people improve and reach their ceilings will work wonders – the only question is how quickly he can pull this team together and have it firing on all cylinders.
Conclusion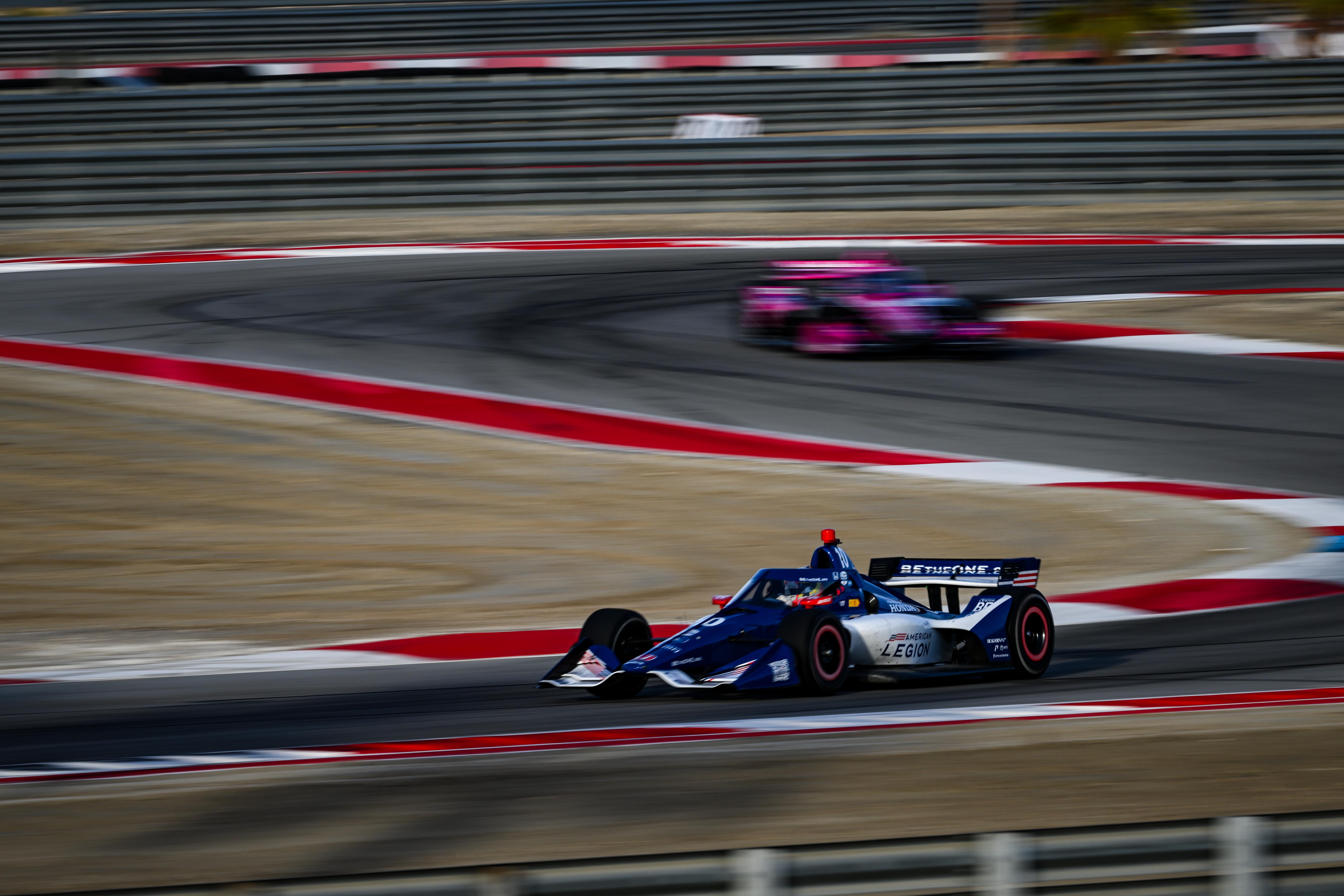 While picking a favourite is tough, we can at least start with a driver from each of the aforementioned teams. Newgarden – because of his number of wins last year and the likelihood with which that would have won a title in most other years – and Palou – on account of his qualifying edge at Ganassi – mark those two out as the best contenders.
O'Ward and Herta will chase from alternate teams, both also impacted by what Chevrolet and Honda brings to the table.
If the writer was to pick, it's going to be Newgarden.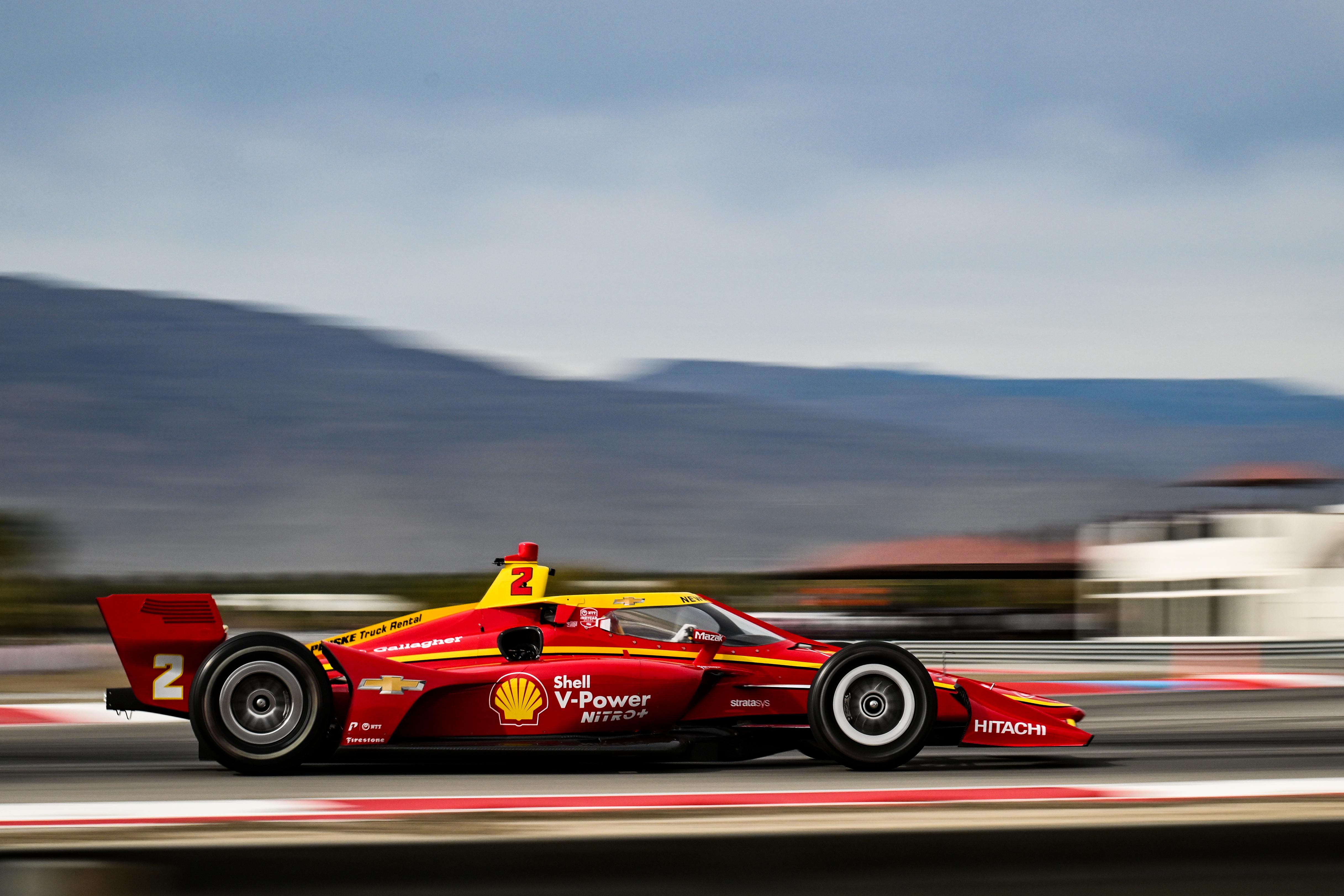 Among the other reasons mentioned in this article, there's no double points at the Indianapolis 500 this year, a race Penske has struggled at in recent seasons. Both Ed Carpenter Racing and Arrow McLaren have overtaken it at Indy, and that's not acceptable to anyone at Penske.
Without double points, that may soften the blow of a rival winning it and just make managing the points through the season that bit easier. Ganassi has also been so strong in recent times, winning last year with Ericsson – Dixon could have won also as we discussed, while Tony Kanaan was third – and Palou was second in his title-winning year.
That won't be something Ganassi can benefit from so much with standard points only.
It's going to be a terrific battle out front, whatever happens, and the potential for rebounds at an inward-focused Andretti and an investment-heavy McLaren only adds to the range of possibilities.