Where should IndyCar race, and why? It's a question I love to ponder, so when my pals at The Race asked if I'd indulge them with my point of view I was happy to oblige.
So some rules, firstly I'm actually going to think about it in the context of a complete annual schedule, so this is not a total pipe dream although I am allowing myself a little flexibility on event dates.
Secondly, I'm only going to choose tracks that currently do or conceivably could exist. And finally, I'm going to work within some halfway reasonable margin of IndyCar's current track safety (spoiler alert: I did not include the Pikes Peak Hill Climb) but I've taken some liberties here as well.
---
My strategy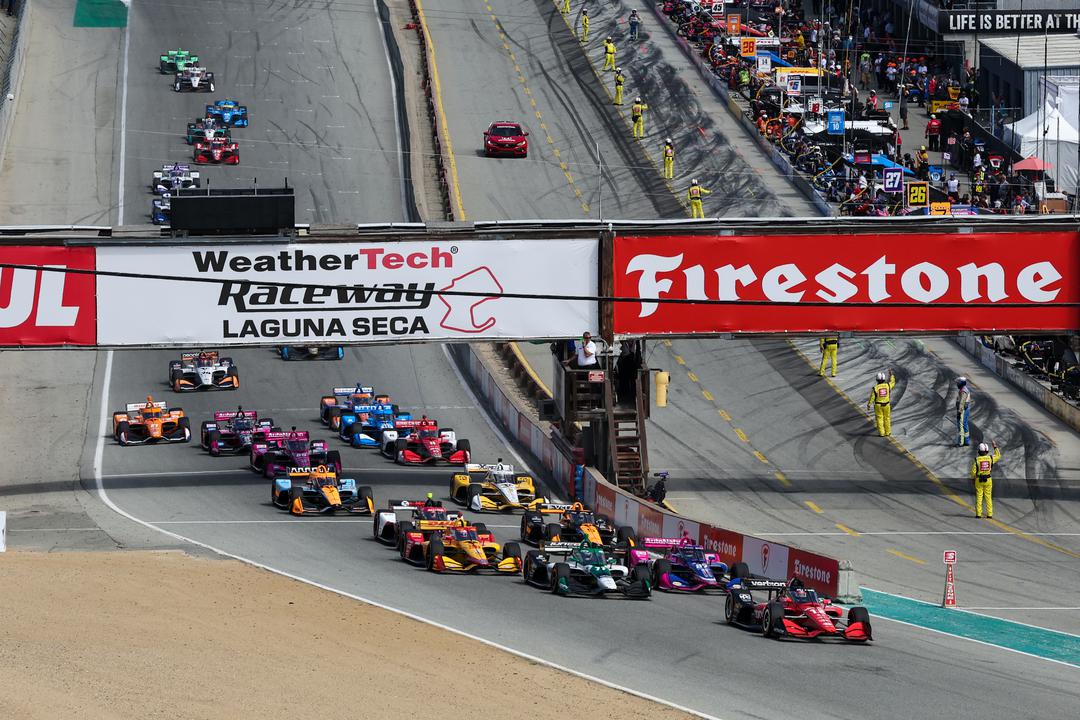 The full scope of what I'd do if you gave me the keys is a much bigger discussion – I'll just say that every single one of my venue choices is made more awesome and feasible by a car with prodigious, four-digit horsepower, big meats, and a lot less peak downforce. For now, we'll keep it tight to tracks and events, in isolation:
1 – Differentiation:  What are the places that only IndyCar can or would uniquely go when compared to other top-tier series (F1, NASCAR, and IMSA/WEC prototypes, for the sake of argument)?
2 – Showcasing incredible driving: One of the differentiating factors of IndyCar's current product is simply that the cars themselves are the burliest, most versatile, and brutishly hard-to-drive top-tier racecars on the planet being exceptionally driven by some of this generation's most badass racers. I'm prioritising this being unquestionably evident and amplified through venue selection. The humanness at the centre of this idea could/should also be the core theme of IndyCar's content strategy.
3 – Trading on historical capital: Whether it's been USAC, CART, or IndyCar, there's a lot to pull from that only IndyCar can be authentic in doing today. How can we extract maximum value from celebrating our past endeavours?
4 – Creating holistic energy and attention: I want to give content creators and storytellers as much to work with as possible to feed the overall growth of energy and attention around the sport.
5 – Rebel: Let's go on offence, take some chances, and rebel a little. We'll ruffle some feathers, but we'll learn some important things along the way, too.
---
Off we go…
 A Kickoff You Can't Miss Down Under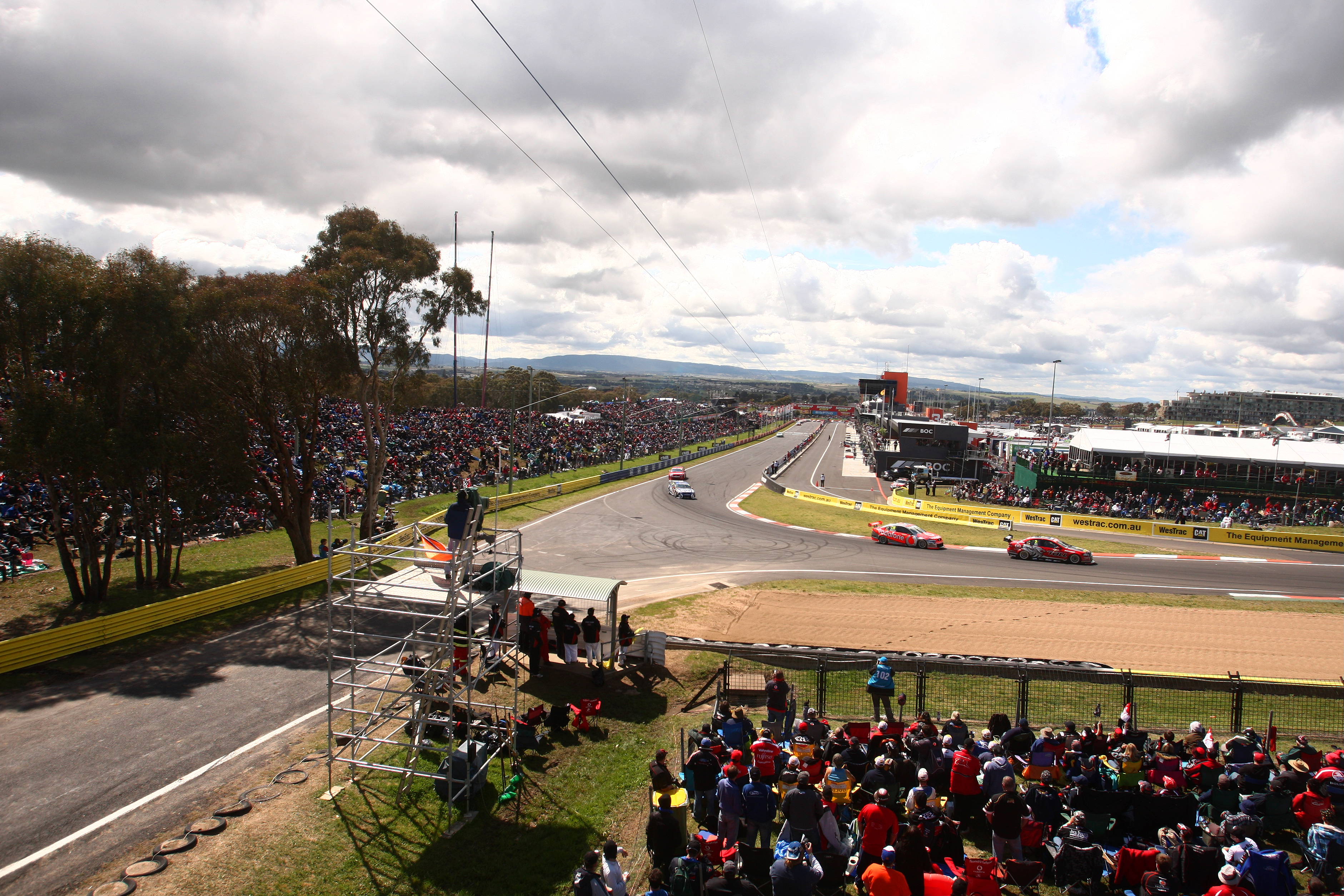 Round 1 (Feb 25-26) Mount Panorama
IndyCars on the mountain. Single-lap superpole shootout. The first race on the schedule has got to be a banger that's worthy of worldwide 'holy-s*** I've got to see this' credibility for race fans, and this will definitely do the trick.
Round 2 (March 4-5) Surfers Paradise
We're going back to one of the most epic street circuits in the world with all its curb-smashing glory and bringing the heat as if we never left.
Round 3 (March 11-12) Adelaide
An incredible and iconic street circuit and one that F1 fans all over the world wish F1 still went to? Yes. Yes, please. We'll nab that one for ourselves for a great show and a little fan nostalgia in a joint event with Supercars, and we'll be on our way before the F1 circus even shows up.
The West Coast Get-Down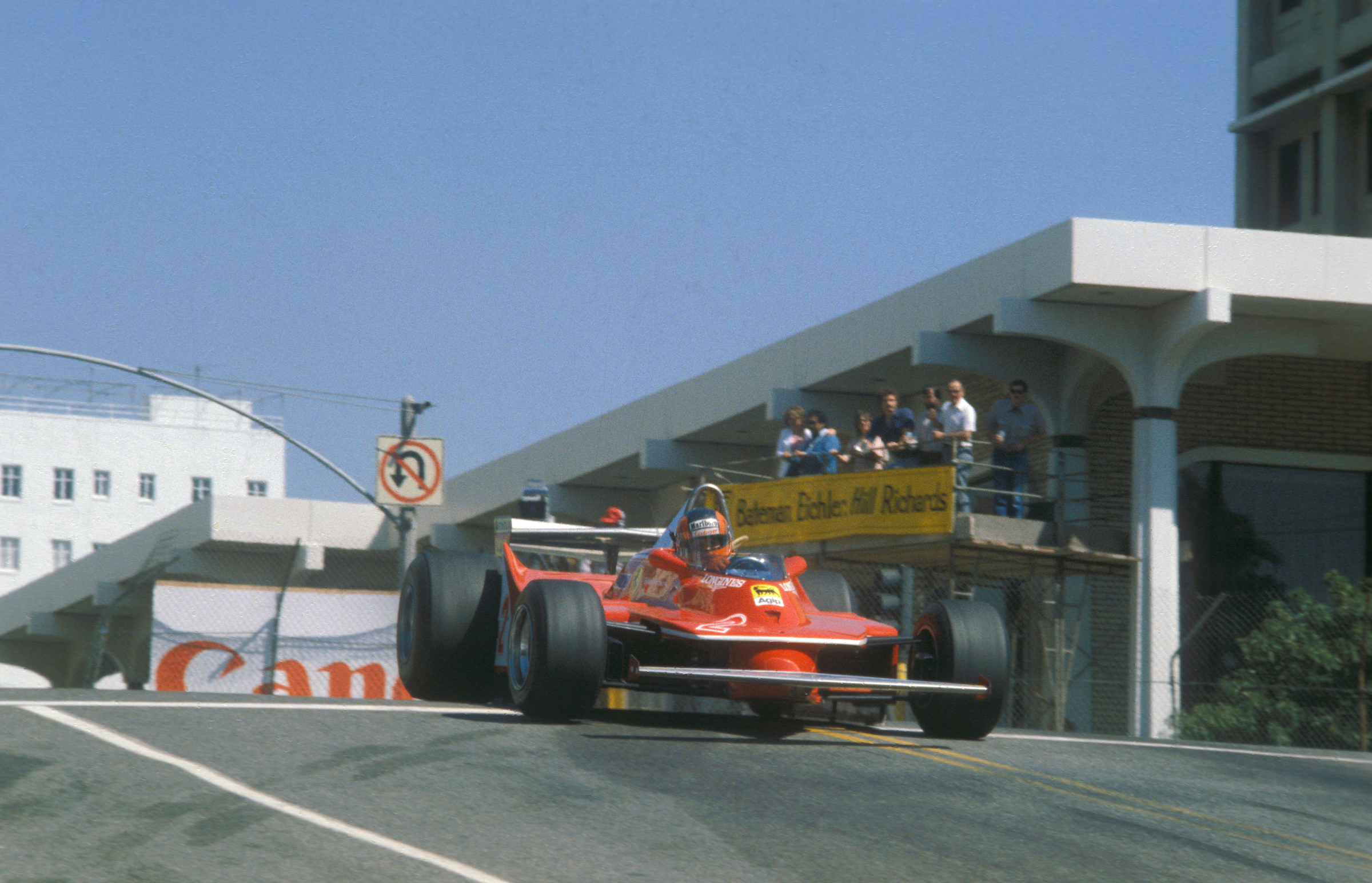 Round 4 (April 1-2) Long Beach Grand Prix (adjusted layout – current + 1982 F1 layout)
We're coming back to the US with our own best street circuit and bringing back the elevation changes that made Long Beach such a wild F1 track in the first place. We'll re-route over to Seaside Way after Turn 5 as even CART did through 1999, then make a left turn up Pine to Ocean like the original F1 layout for all the power-down opposite lock navigating both ends of this straight.
We'll also extend the hairpin to the original layout to give fans in T10 a full-blast fly-by instead of half-throttle like it is now. Finally, we're using the extra real estate on Ocean to lay down proper Paddock Club-style suites to elevate the ceiling of the hospitality experience at this incredibly valuable event. And let's invite Supercars to run an American round with us for crying out loud.
Round 5 – (April 8-9) Portland
Next, we'll get weird at what's proven to be a great IndyCar event across generations in Portland.
Round 6 – (April 22-23) Mexico City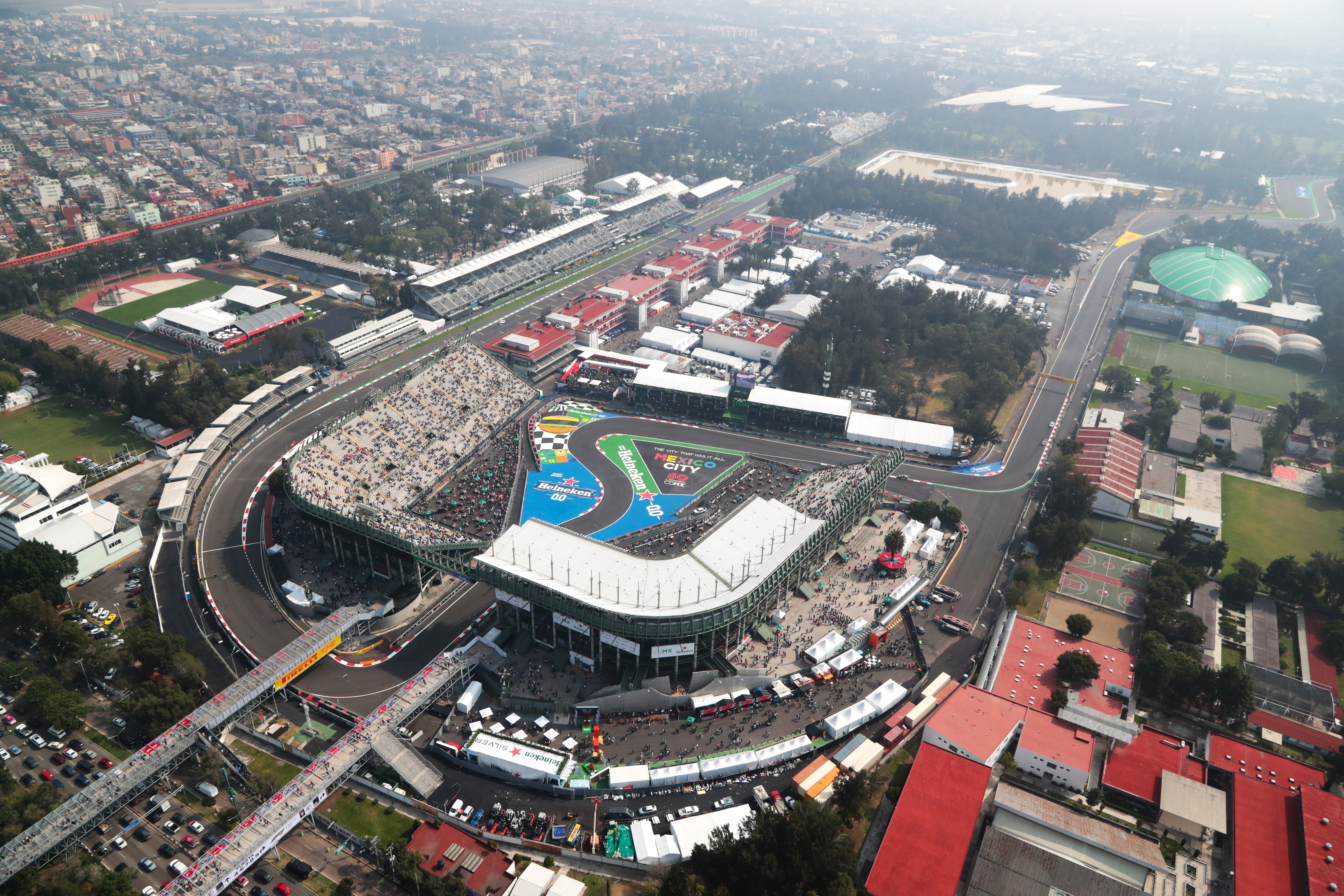 The final round on the West Coast Get Down takes us to the home of our man Pato O'Ward and ANOTHER group of the greatest fans in the sport in Mexico City for what will certainly be a killer race and a great event for IndyCar leading into May.
The 500. Reclaiming the Month of May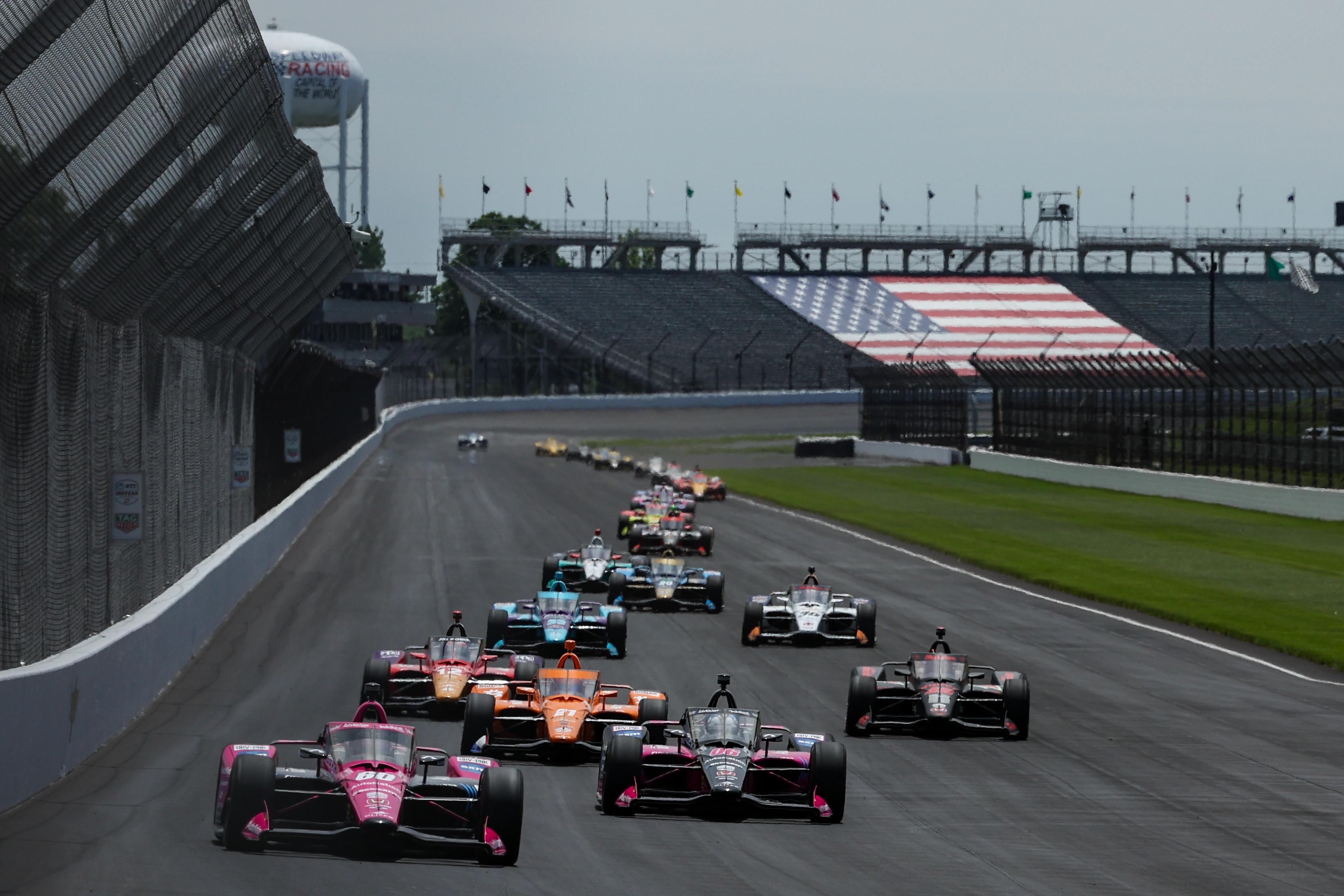 Round 7 – (May 1-28) Indianapolis
I want cars on track on May 1 instead of a late-April test to mark the kickoff of the Indy 500 Season, and for the last hour of that day, I want only quali boost and a $50k prize for the fastest time of the day.
Let's start May by throwing a big number on the board and reminding everyone what the definition of fast is. Practice Thursday-Sunday at race power each of the first two weeks then quali boost only Thursday-Sunday on qualifying weekend. More time on the track but also more downtime for teams to avoid burnout, more fan- and sponsor-accessible practice on weekends rather than weekdays, and an overall design to enable teams and drivers to maximize the value that Indy holds from a performance, content, and commercial perspective.
Bridging Indy to July 4th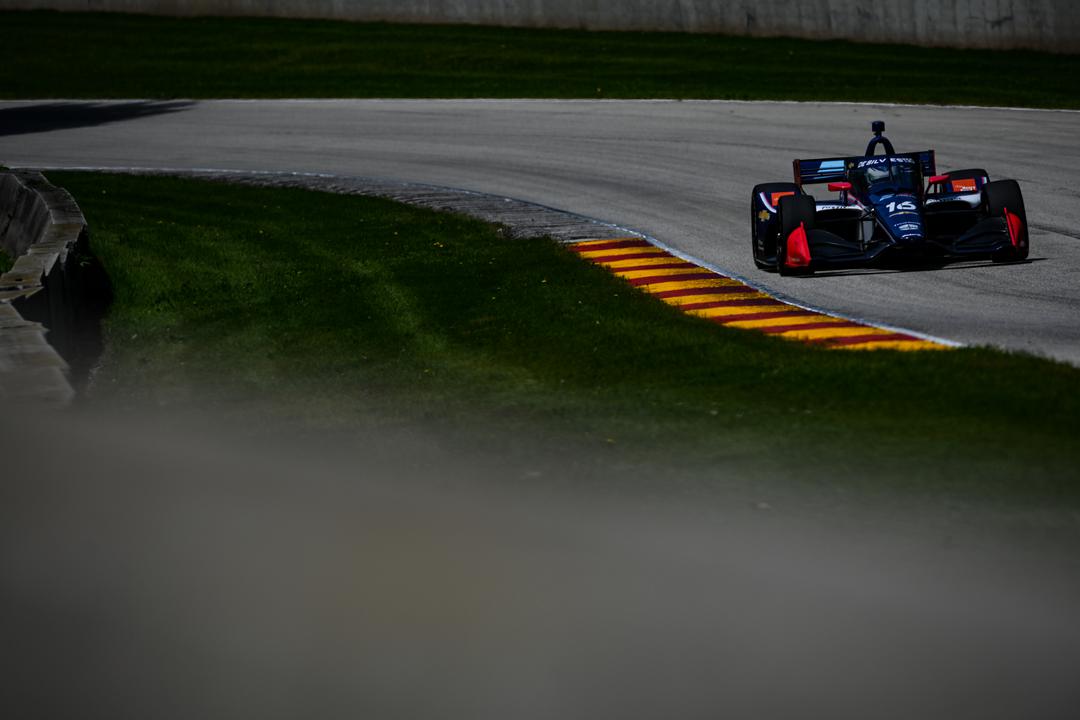 Round 8 – (June 3-4) Road America
If there's anywhere that can function as a good hair of the dog to get IndyCar, its teams, drivers, and fans immediately fired back up, Road America is the place.
Round 9 – (June 17-18) Detroit (1982-1991 F1/CART layout)
The Motor City can be a powerful place to hold an event but the circuit needs to match the city's gritty, resilient, and edgy vibe. I'm making a return to the previous layout because it's tougher, more interesting, and has its own goddamn Monaco tunnel!
Round 10 – (June 24-25) Mosport
Like Bathurst, Portland, and Road America, this one made my cut because there's just no way you could watch an IndyCar on the limit at Mosport and not have mad respect. We need places like this – and great storytelling content around them – to establish IndyCar's unique brand of 'f*** yeah' in traditional road-course environments.
Re-Establishing Our Roots, Re-Defining What a "Diverse" Racing Series Means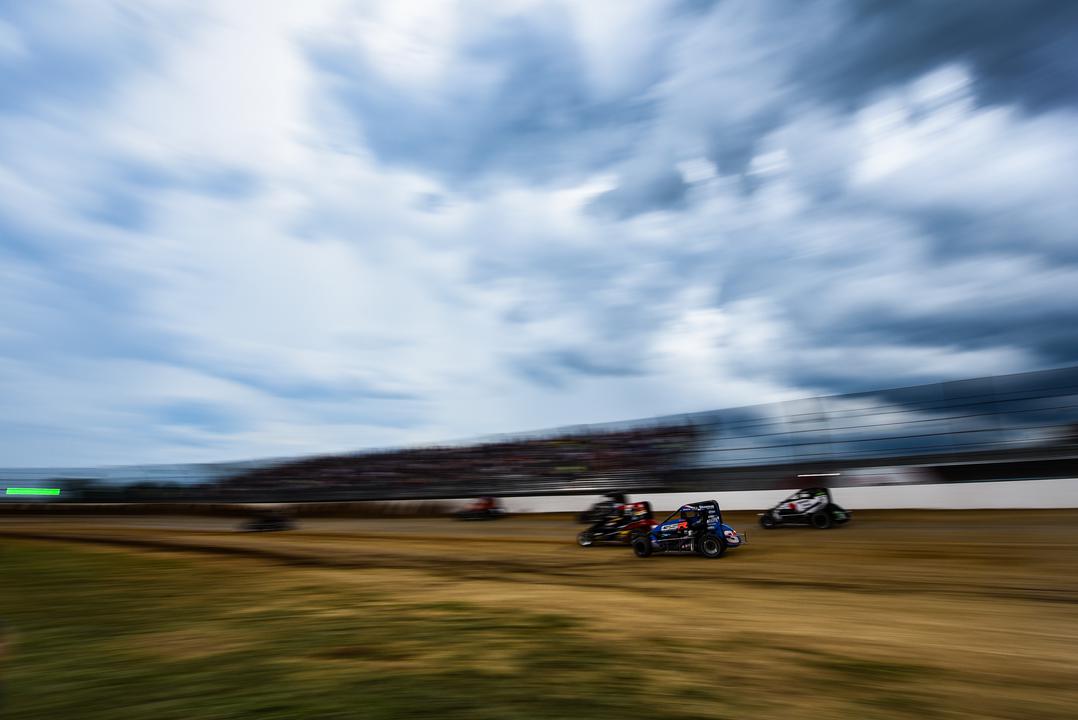 Rounds 11/12/13/14 – (June 28-July 2) Gas City/Kokomo/BC39/Anderson 500
Time to think differently. It's our own Indiana Midget Week capped off by our own Little 500 with all the fireworks for America's birthday.
Midgets for Gas City, Kokomo, and the BC39 on Wednesday, Thursday, and Friday, then non-winged sprint cars for a 500-lapper at Anderson on Sunday. ALL FULL POINTS. Let's make sure the dirt track ladder still feels like it's a part of open-wheel racing in the States, let's give IndyCar teams a reason to invest in it, and let's give IndyCar drivers something awesome and different to work on. Do you really think Scott Dixon won't also be great at this? C'mon now.
Round 15 – (July 15-16) Cleveland
Yes. Oh yes. To mix up the oval action the airport circuit in Ohio is back to uniquely showcase the cars and drivers on the absolute ragged edge at high speed. It's time to see if we can capture the magic of Cleveland in the modern era.
Rounds 16/17 – (July 18-22) Knoxville/Iowa Speedway
You just can't do it better when it comes to racing in the Midwest. IndyCar drivers racing against a select crop of today's best dirt track racers for points in non-winged sprint cars at the famed Knoxville Speedway on Thursday night, then a Saturday night throwdown at Iowa Speedway in IndyCars.
European Swing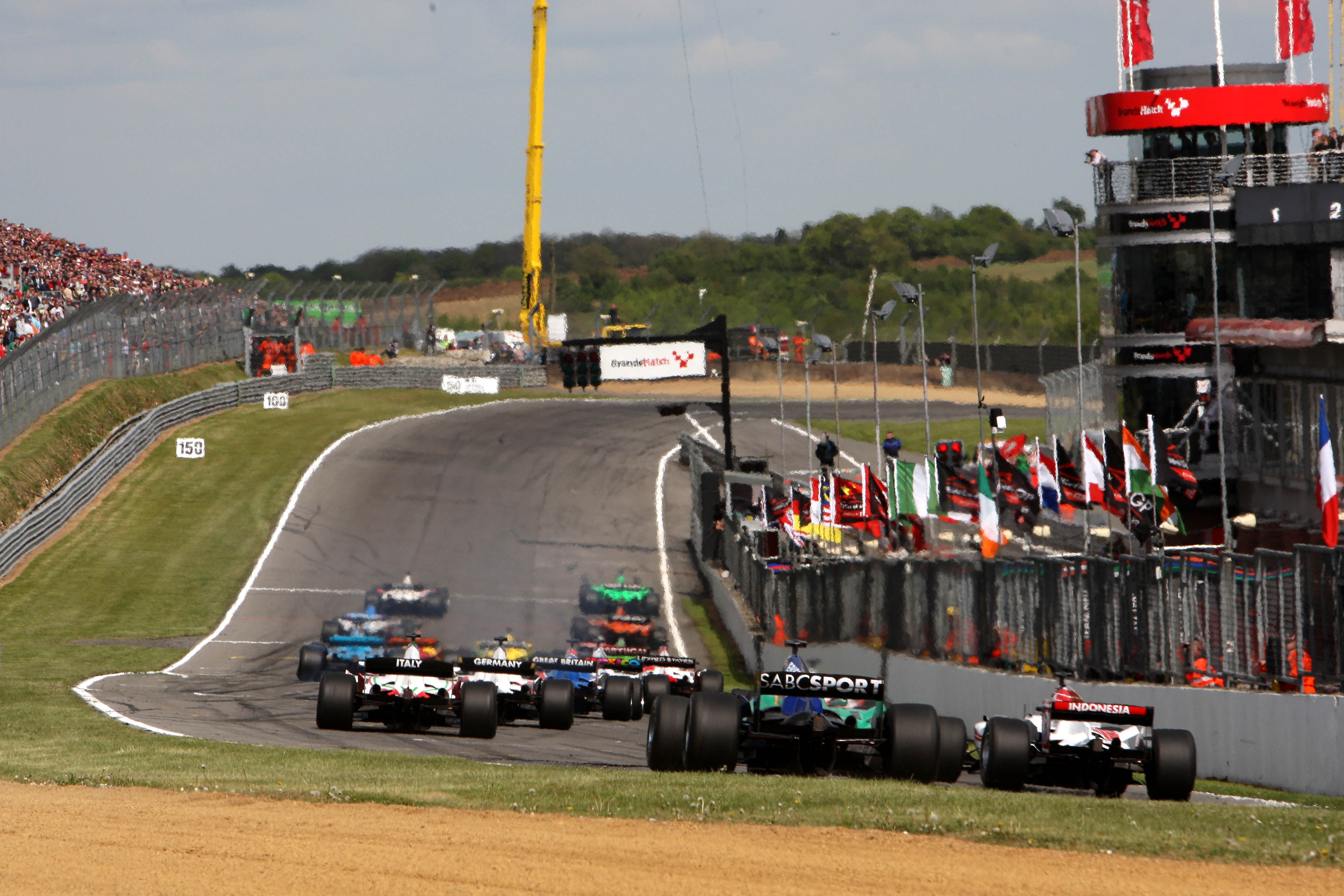 Round 18 – (August 5-6) Brands Hatch GP
Paddock Hill Bend, Hawthorn Hill, Sheene Curve. Our crusade to bring top-tier racing back to some of Europe's greatest circuits during F1's summer break starts with packing the house and putting on a show for the amazing race fans in the UK.
Round 19 – (August 12-13) Old Hockenheim
What are IndyCars great at? Drafting and passing without the need for DRS. Let's remind race fans in Europe that such a thing is still possible at one of their most unique and fondly-remembered road courses.
Round 20 – (August 19-20) Pau Street Circuit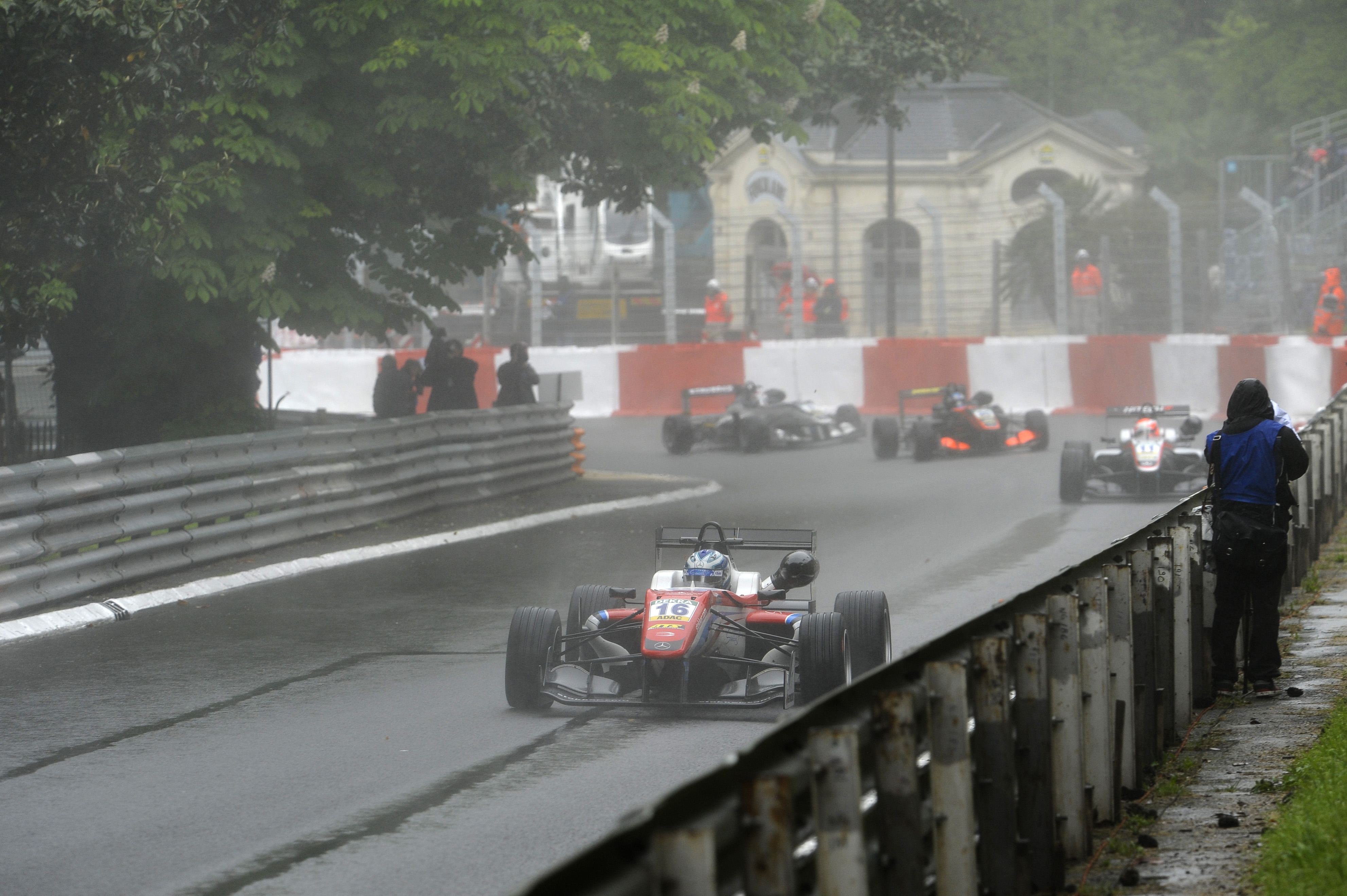 Curb-smashing goodness weaving through the city that is said to have "the world's most beautiful view of the earth" at the foot of the Pyrenees.
Yes. We'll need to replace some guardrail with real walls, but the circuit whose winners include Tazio Nuvolari, Juan Manuel Fangio, Jim Clark, Jack Brabham, and Jackie Stewart checks the boxes for showing off incredible driving, creating new storytelling and content opportunities, and doing something F1 would never do right in its backyard.
The Final run-in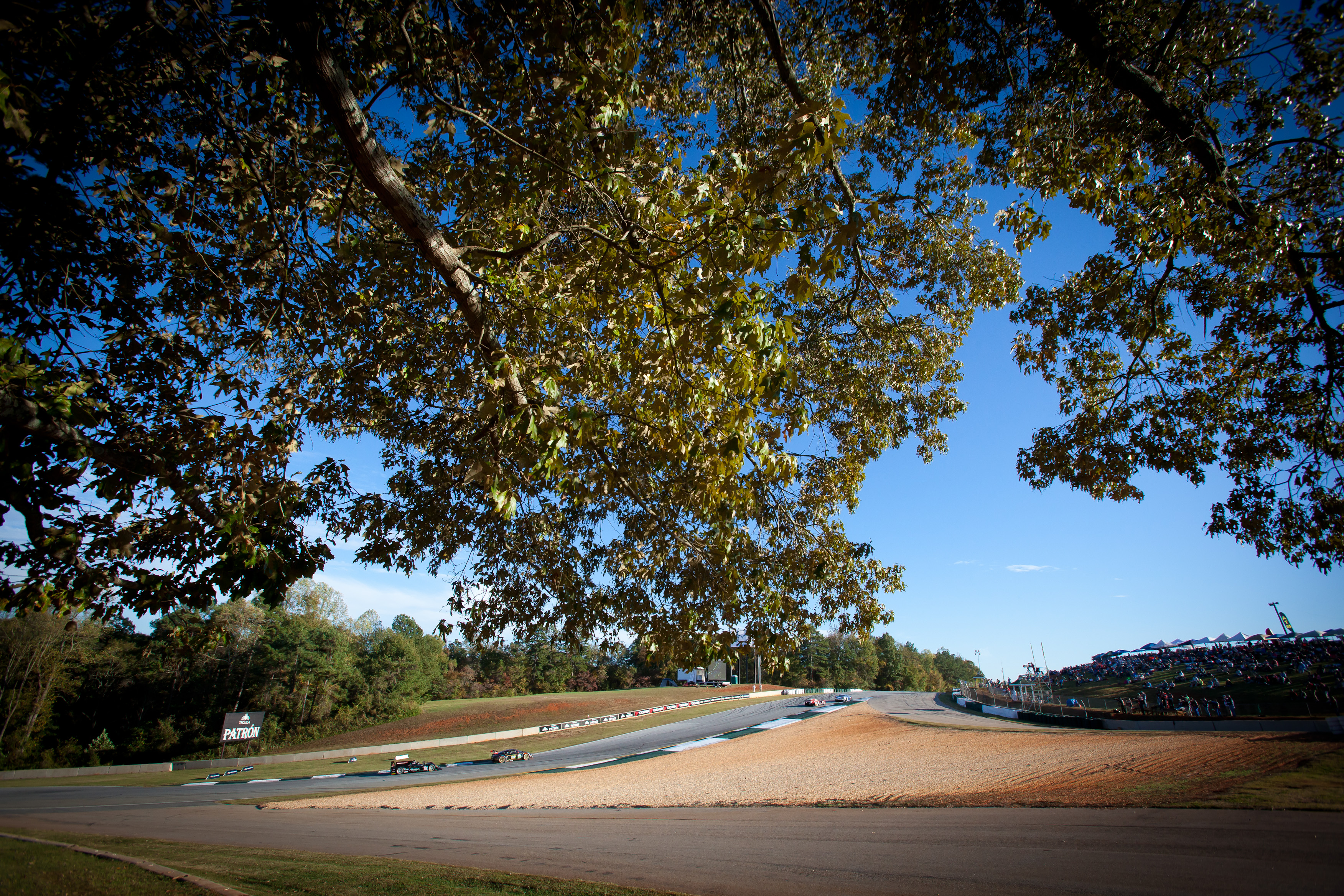 Round 21 – (September 2-3) Road Atlanta
From the entry of Turn 1 to the exit of Turn 5 is one of the greatest sections of racetrack in the world, so coming back from Europe we're going to show our captured audience another example of how North America does road course racing exactly right.
Round 22 – (September 16-17) Nazareth
We're bringing back the home of the Andrettis to be the penultimate round for a late-season short-oval boxing match on a track that races more like a road-course than any other oval.
Series Finale (October 7-14) Indianapolis Under the Lights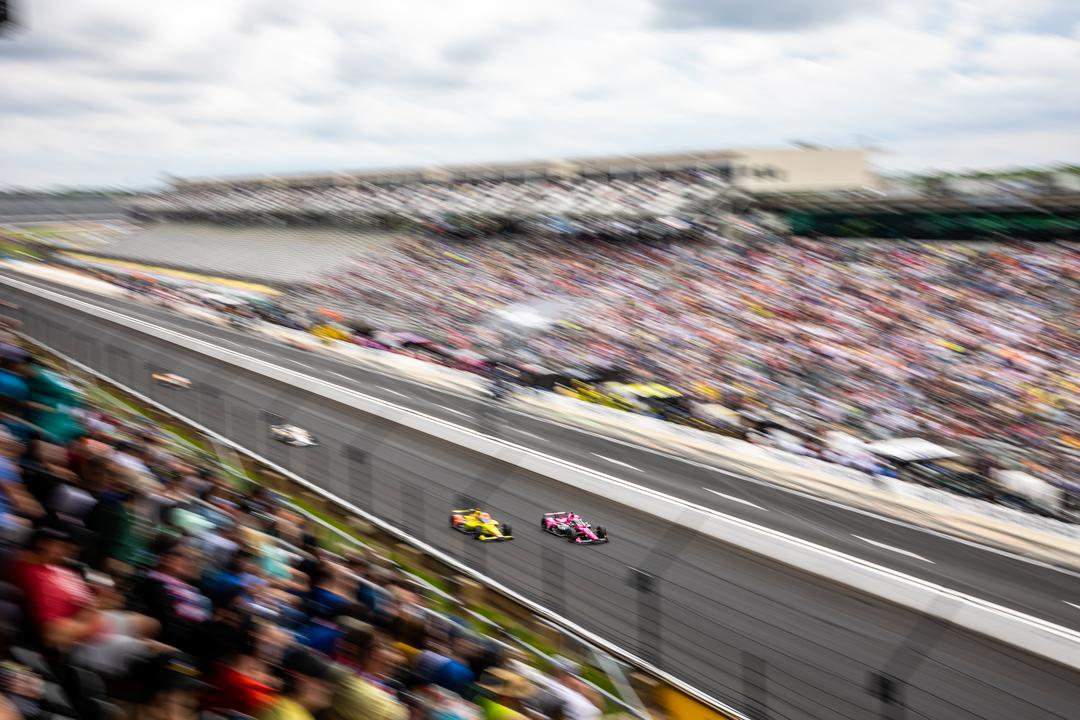 I'm ripping the bandaid off and am ready to be vilified. You want championship tension? How about two weeks of build-up knowing that you're going to have to lay it all on the line at the fastest, most intense, and most meaningful track any racecar driver will ever race at?
We're qualifying the weekend before but there's just one day of practice on October 7. Then on the Sunday, just two laps of qualifying!  Yes, you heard that right. Arie Luyendyk, goddammit, come hell or high water we're coming for you and your lap record and if you think that's sacrilege you do not appreciate how many Scott Dixon qualifying runs we've wasted at sub-235 speeds over the last decade.
Night practice will take place on Wednesday and Thursday, huge concerts on Friday, then 400 miles under the lights on Saturday night with the infield at 150bpm in front of another packed house at The Speedway.
The championship finale needs to matter. It needs to be a good race without a predeterminable outcome. And it should represent the best that IndyCar has to offer. That best is racing on the oval at IMS, so let's build out a totally modernized no-traditions approach to see if we can create something incredible for the end of the year.
Off-Season Events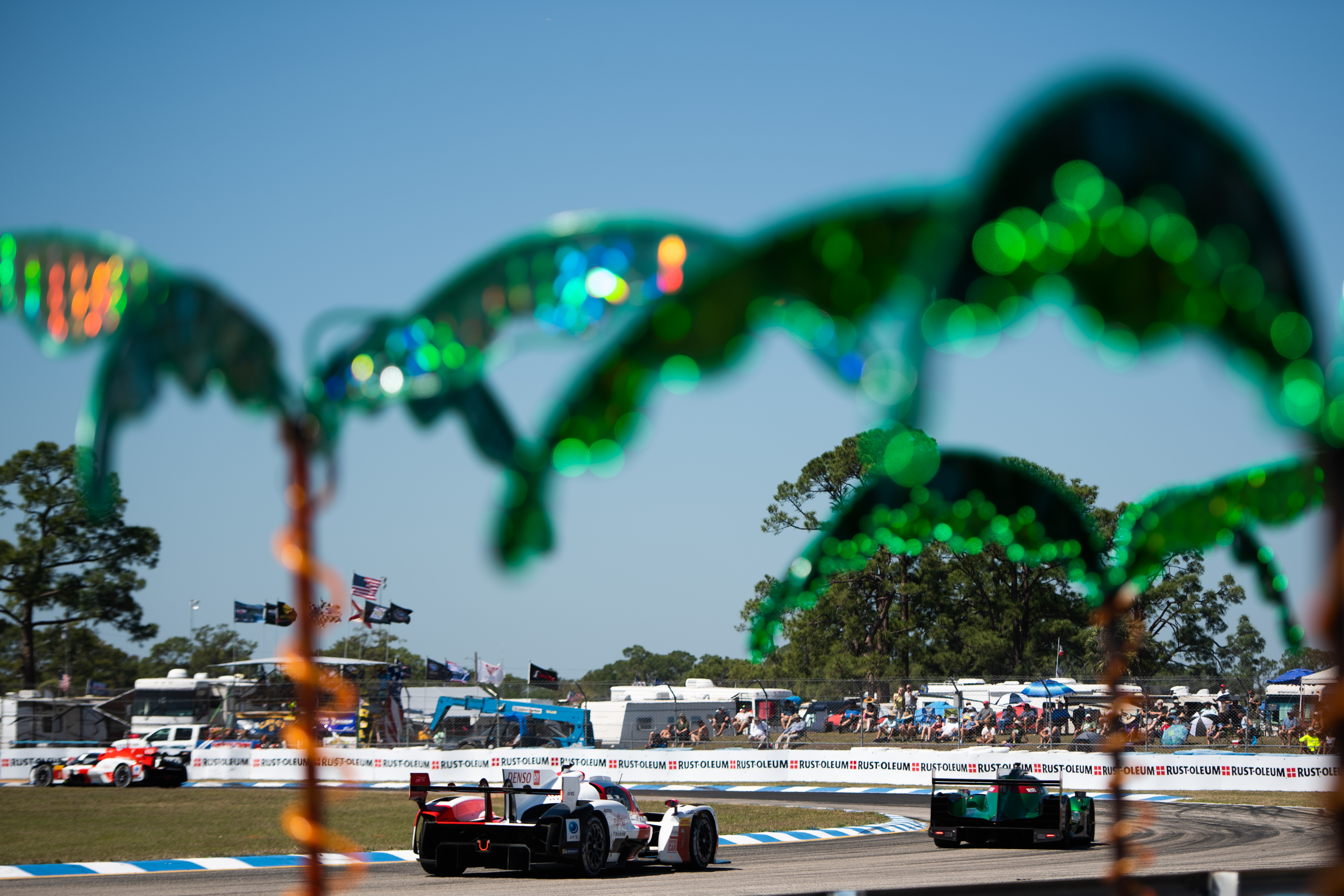 We're mashing off-season testing into two non-points IndyCar races, and we're adding prize money incentives to make these interesting. This is also a time when we'll experiment with other aspects of IndyCar's product and business, from competition formats to content and distribution platforms.
Race 1 – (December 11-17) Sebring Long
We'll have three open test days Monday-Weds (because everyone tests at Sebring anyway), two days off, and then a Saturday-Sunday race weekend on the IMSA layout (because it's awesome). $1M for the winners. You only get the test days if you compete in the race.
Race 2 – (January 8-14) Mojave/Thermal/Palm Springs
On Monday there's a groomed course on the Mojave Desert where the fastest IndyCar over a timed mile on a 5-mile course wins the Breedlove Trophy. This is one of only two ways you can do coast-down testing of any kind. Tues-Weds open test days at Thermal. Saturday-Sunday Palm Springs Street Circuit for $1M prize. Don't get the test days unless you race.
We'll also add $100k to the prize pot at the Hangtown 100 and Turkey Night GP midget races in Placerville and Ventura respectively – both in November – with an additional $50k for the highest-finishing IndyCar driver to elevate those races and incentivise IndyCar drivers to participate in them.
Let's hear what you think, what do you make of my 23-round schedule?