Kyle Kirkwood's 2022 IndyCar season felt doomed from the get-go given his marriage with a struggling AJ Foyt Racing team, but the driver who perhaps unquestionably has the best resume in US junior single-seater history got it all wrong, too.
The Thermal test at the beginning of February this year seemed a million miles from that, as he was in the top three in every session in which he set a competitive lap (he had clutch issues on day one) and outright topped the final session.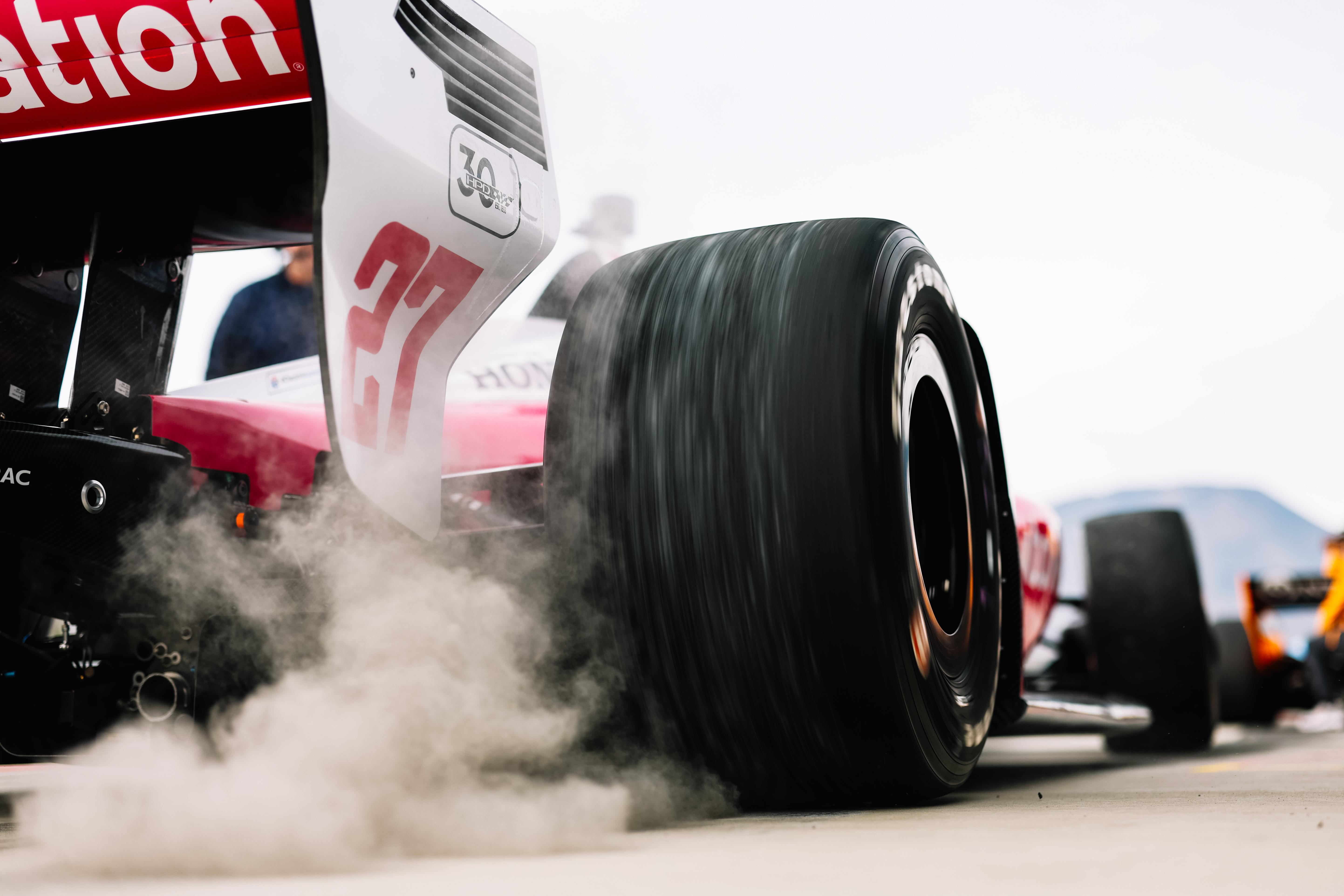 It perhaps showed why Andretti Autosport brought him in even after that tricky 2022, even if the deal to join the new team was done before last season was in the books.
Kirkwood came into IndyCar with the 2021 Indy Lights championship under his belt. He'd taken no fewer than five titles and won 76 races on his earth-scorching path to the top level.
But 2022 looked different to the years before. There was only one top-10 finish – the driver who Kirkwood replaced, Sebastien Bourdais, managed four the year before – and he was only ahead of Dalton Kellett in the standings for full-time drivers.
You may point to Bourdais' experience advantage in that comparison, the engineering reshuffle pre-season, the fact Kirkwood didn't have a comparable team-mate to help him, and his flashes of pace as evidence that the year wasn't as bad as it could have been.
You could also highlight Foyt running one car out of Texas and one out of Indianapolis and that, unlike the big teams with their dedicated groups for things such as dampers, in some cases the race engineers at Foyt have been carrying out that kind of work, lacking the resources of bigger rivals.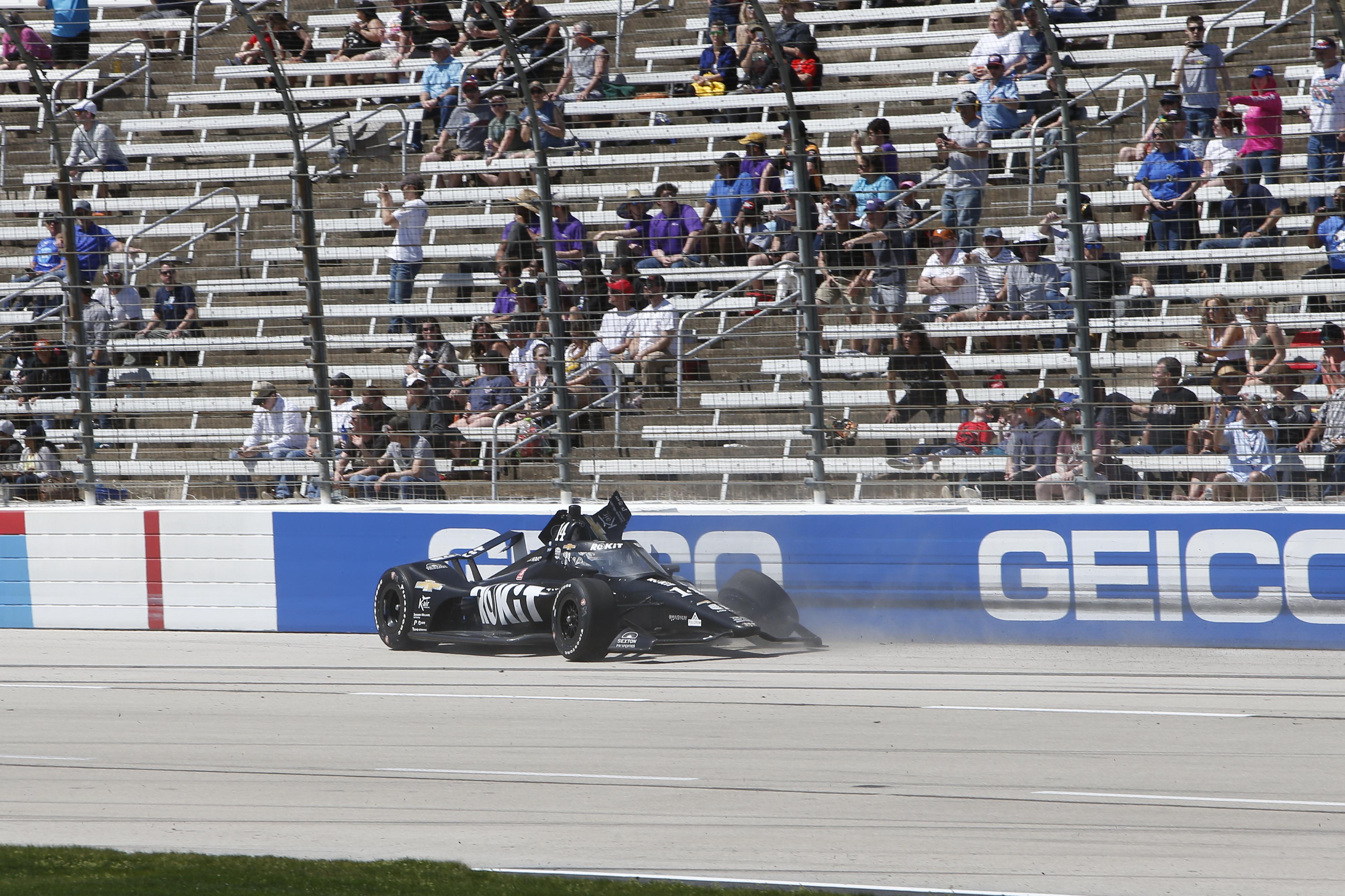 But it's much harder to excuse a string of driving mistakes made by Kirkwood at Texas, Detroit – which broke his hand and hampered him further – Toronto and the Indy road course to name a few, which framed a really disappointing year after all of the hype. Of course rookies make errors but, for a driver of his calibre, it got a bit out of hand.
Typically for him, Kirkwood has faced this criticism with a smile. He's taken repeated questions on his rookie year, and even agreed with some of the more negative reviews calling out his performances. He's the most likeable of characters and the way he's handled the criticism is as endearing as expected.
Asked if it is fair to say that he had been overdriving the Foyt-run car chasing performance, Kirkwood says: "That's completely fair to say. You could definitely say that.
"But at the end of the day, when you're 20th and you feel stuck, naturally you're not going to just give up, you're going to push to the absolute limits.
"In a sense that's what we did. We overachieved some places and we underachieved by trying to overachieve at some other places.
"It's unfortunate events, but I learned so much and I can't wait to take what I learned into this season."
While 2022 was a Kirkwood struggle, it might just have been the making of a future star for Andretti. At least, that's what de facto team leader Colton Herta – who topped both test sessions on day one at Thermal – reckons.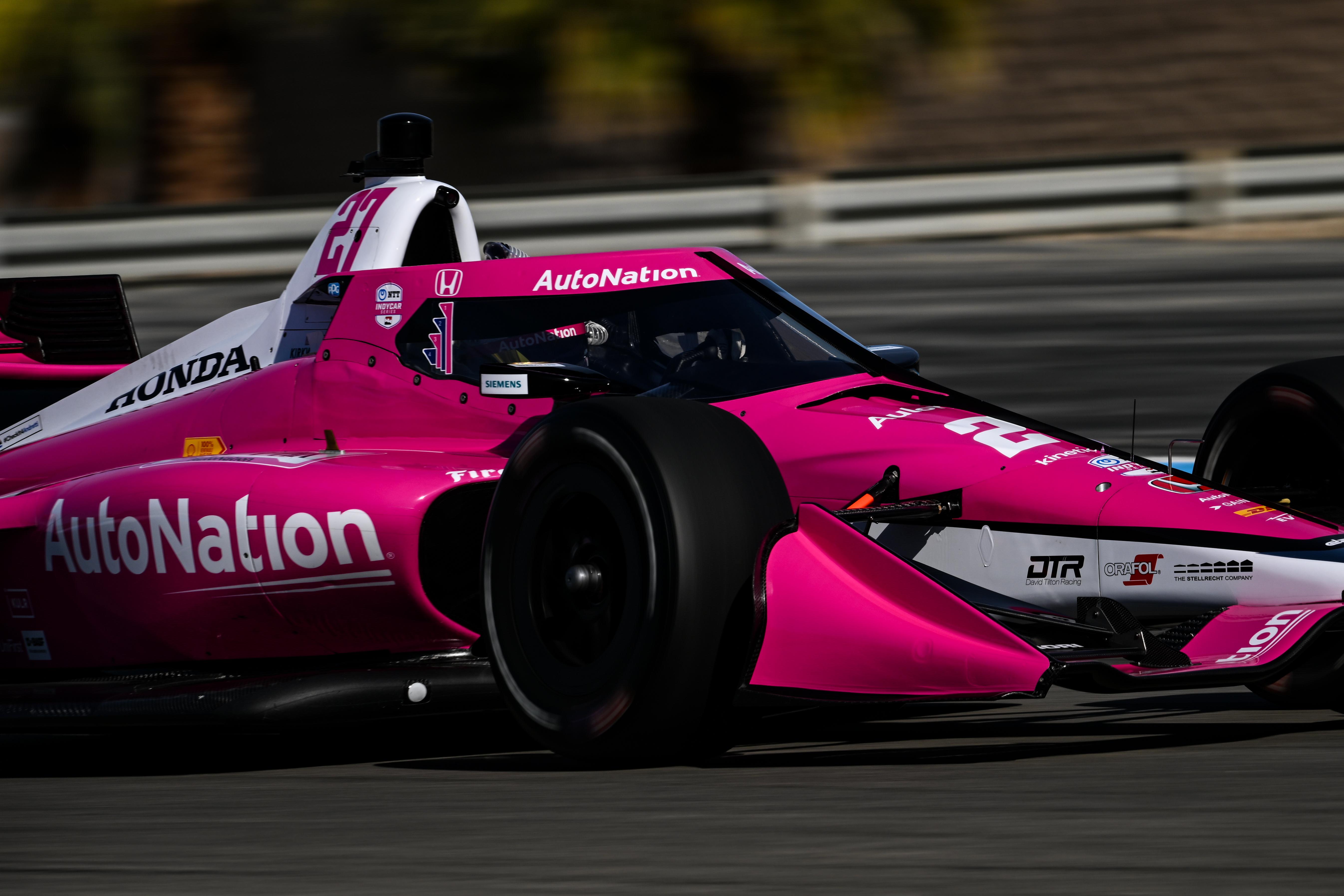 "If you're looking at it from Michael [Andretti]'s perspective, to get rookie mistakes out of the way in somebody else's machinery than his, it's valuable for him," he says.
"I think we'll see a much more rounded driver. I feel like that's your biggest gain in IndyCar is from your rookie year to your second year. Everything else seems like minimal gains.
"But if you can put a good season together in your second year, it shows how much you've improved."
Kirkwood shares many similarities with Herta, but one thing they both need to fix if they are to reach their goals is working on that overdriving. Taking a sixth or seventh is far better for the IndyCar championship than crashing going for a win, as Herta has (hopefully) found out.
At Foyt, Kirkwood could have helped a budget-limited team by causing less crash damage. Now he'll hope to face similar dilemmas to Herta because it will mean he's making tricky decisions at the sharp end of the grid, where his resume says he should be, and where everyone believes he can get back to.
Andretti is in transition with a 22-year-old Herta – remarkably, two years younger than Kirkwood – entering his fifth season and his first as team leader, now Alexander Rossi is at McLaren.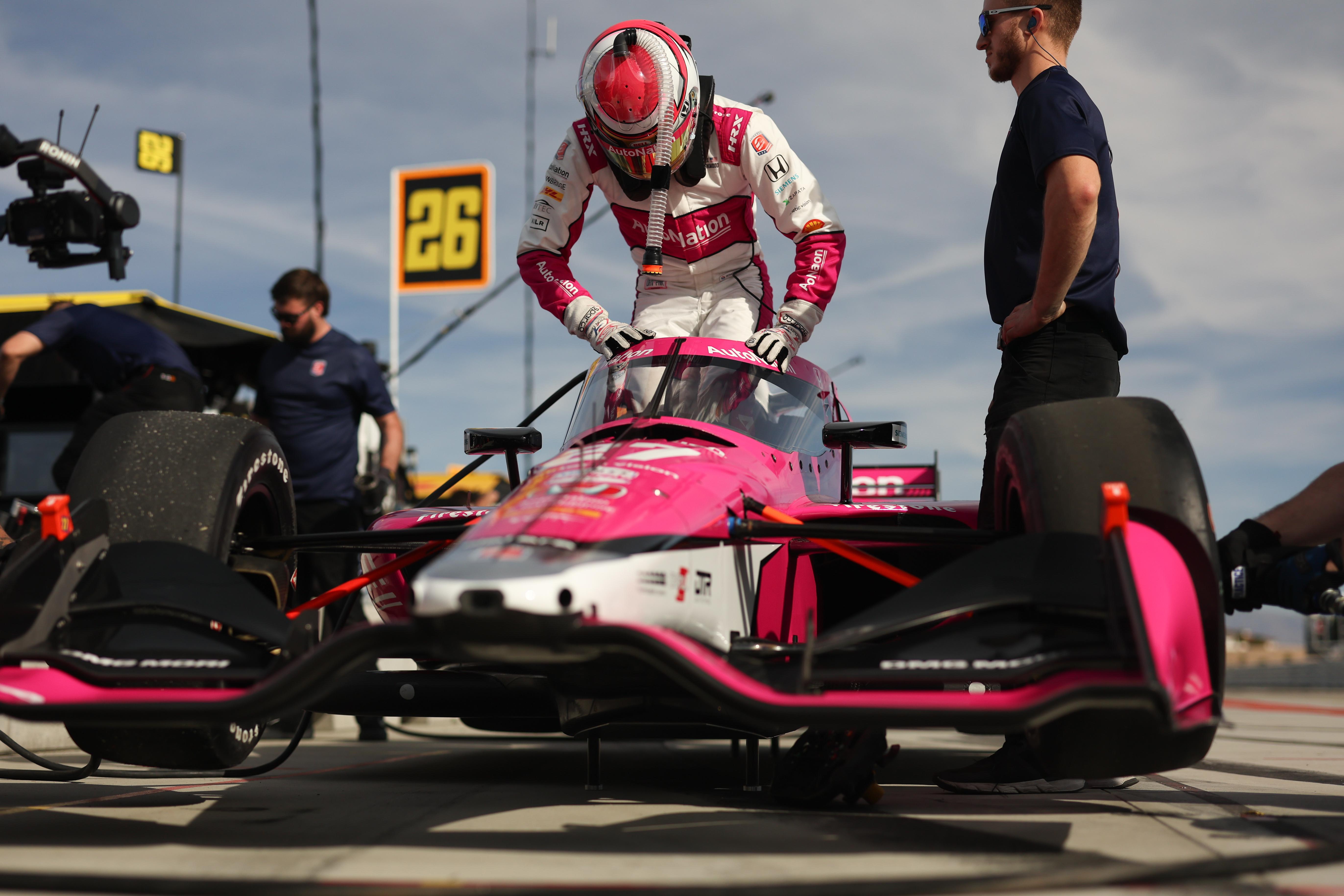 There will therefore be little expectation on Kirkwood to do anything bar keep within a reasonable distance of his illustrious team-mates as Andretti looks to bounce back from a year in which its top car in the points was ninth.
But early signs at testing point to an extremely comfortable Kirkwood, and an Andretti team in decent form, even if it can be perilous reading into test times at a track you don't race at.
"What I said on content day was I found myself in the back of the pack in practices, then finding myself pushing too hard to try and break into the top 10," Kirkwood replies, when asked about finding the limit of the car.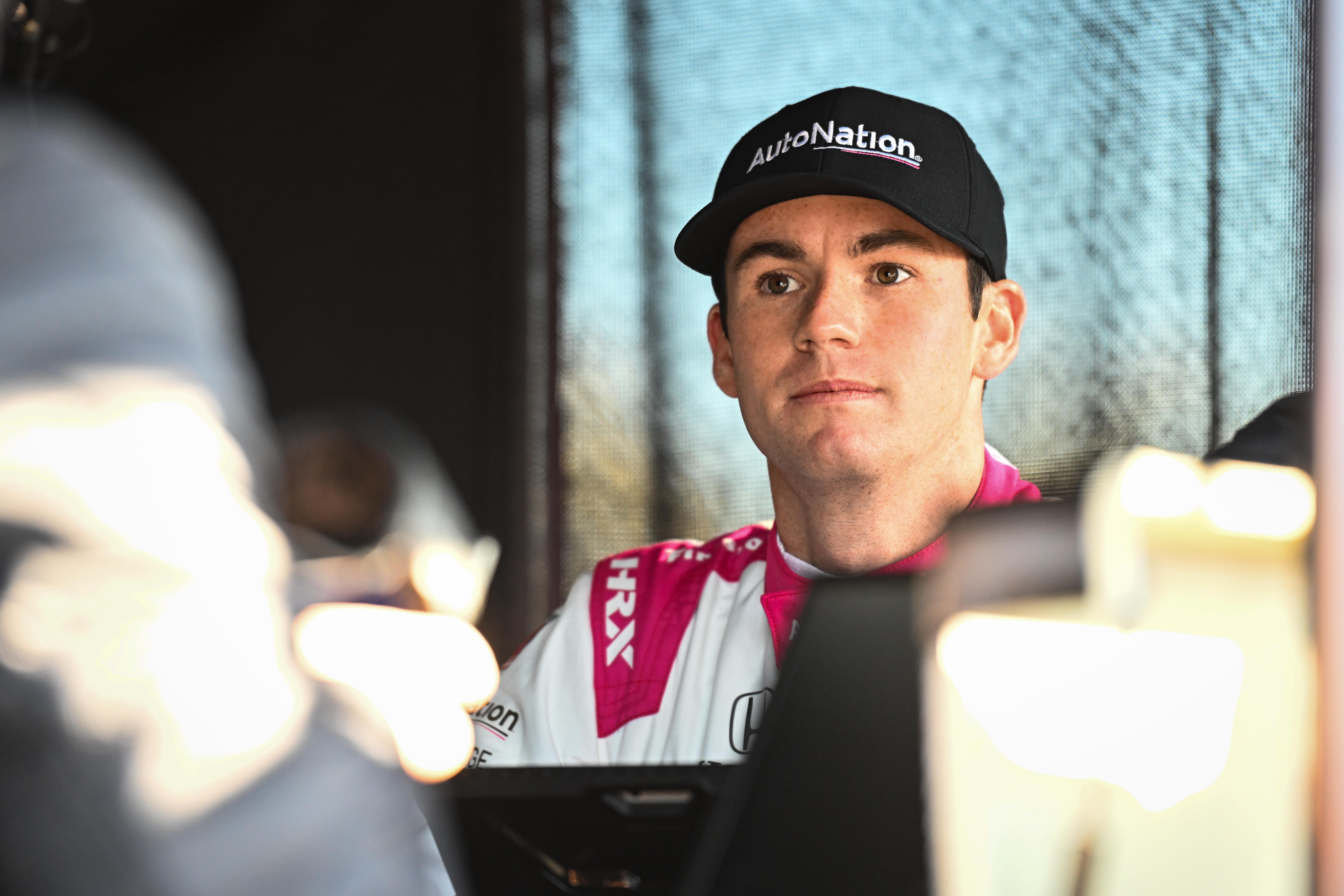 "Honestly, it felt pretty easy to get to the top in this car. It's not really needed to try and overextend anything."
We've discussed how he's professionally addressed questions of his performances last year. Now he's got to show he can learn from it if he's to become the future race winner and champion his fundamental driving ability says he can be.
There's no doubt Kirkwood's switch to Andretti is a match that has its pros and cons, but he has a great chance to establish a strong future and banish his Foyt misery to the history books.