Full-time IndyCar driver Conor Daly will attempt to qualify for NASCAR's biggest race, the Daytona 500, alongside six other stock car races in a tie up with champion boxer Floyd Mayweather's team.
Daly follows some of American motorsport history's top names in attempting the Daytona 500 while still being an IndyCar regular.
Mario Andretti and AJ Foyt famously won races in both NASCAR and IndyCar during their heyday.
Daly will be the first driver in the modern era to attempt the feat, driving for The Money Team Racing – or TMT Racing – backed by Mayweather, which contested three races in the Cup Series last year with Kaz Grala including the Daytona 500.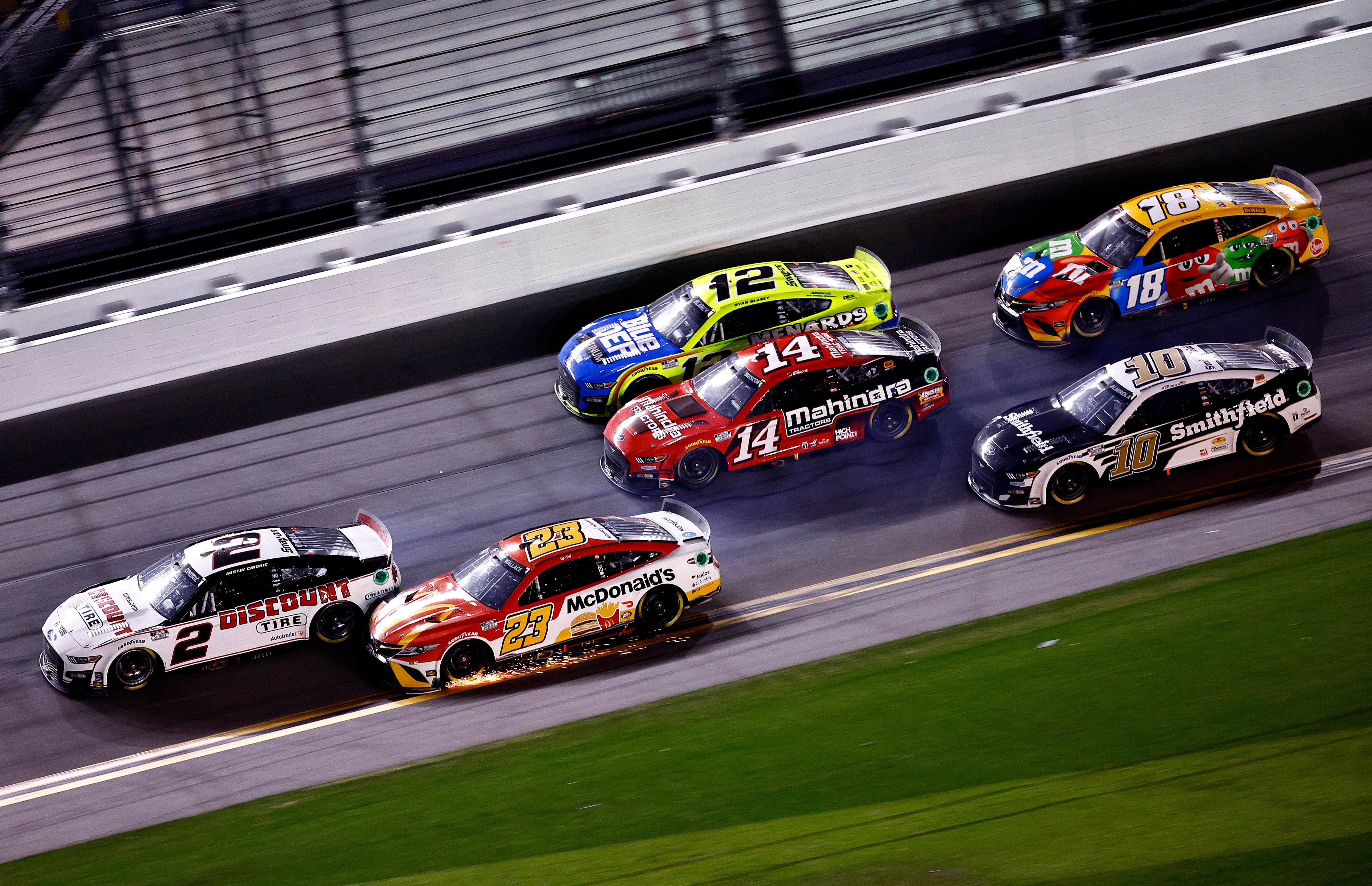 Daly contested one Xfinity Series race in 2018 and two Truck Series races, in 2020 and 2021 respectively, as well as making his Cup debut last year with TMT Racing at the Charlotte road course where an electrical fire ended a tough day.
"I am thrilled to be given the opportunity to attempt to run in the Daytona 500," said Daly, who has been given the chance the race thanks to his IndyCar crypto sponsor Bitnile, which came onboard with Daly after a chance meeting in Las Vegas which led to a two-year sponsorship deal for his IndyCar team Ed Carpenter Racing.
"It is the most prestigious race in NASCAR and to have the chance to compete in it is truly an honour.
"I am also excited to be running the entire IndyCar Series season and select NASCAR Cup events.
"I am looking forward to the challenge and can't wait to get behind the wheel of whatever Bitnile.com racecar, boat, dune buggy or vehicle they ask me to drive. Bring it on."
Mayweather added: "The Money Team Racing shocked the world by making the Daytona 500 last year and I believe in this team and know we will prepare a great car for this year's race.
"Like a fighter who's always ready to face the best, Conor has the courage to buckle into this beast without any practice and put that car into the field.
"Conor is like a hungry fighter and my kind of guy. I sure wouldn't bet against him."
It's not yet clear where Daly's further Cup outings will take place.
While full-time IndyCar drivers attempting Daytona is rare, there were almost two on this year's grid as Helio Castroneves was interested in qualifying for the event, but ultimately decided this was not the right year to make the leap.
Elsewhere in the Daytona entry, extreme sports ace and rallycross champion Travis Pastrana will contest the event for 23XI Racing, the team that fields Bubba Wallace and Tyler Reddick.
Reddick has joined from Richard Childress Racing and been replaced there by Kyle Busch. His arrival is a major coup as Busch had raced for Joe Gibbs and Toyota since 2008 and is one of the series' most recognisable names.
The Daytona 500 will also kick off Kevin Harvick's last year of racing, as the 2014 champion is retiring at the end of the season. He made his debut in 2001, taking over the entry vacated by Dale Earnhardt after the legend's death in a crash at that year's Daytona 500.
Alongside Daly, Jimmie Johnson will be another driver with IndyCar experience in action at Daytona. He has made the switch back to NASCAR as a co-owner of Richard Petty's team – rebranded Legacy Motor Club – after two years with Chip Ganassi in IndyCar. Johnson's last Daytona 500 was in 2020.
AJ Foyt and Mario Andretti are the only two drivers to win both the Daytona 500 and Indy 500, and there are few recent examples of drivers attempting both.
The most prominent crossovers in the modern era have been NASCAR drivers appearing in the Indy 500 – as Kurt Busch did in 2014 and Kyle Larson will next year. Larson will make his Indy 500 debut with Arrow McLaren, alongside his Cup Series duties for Hendrick Motorsport.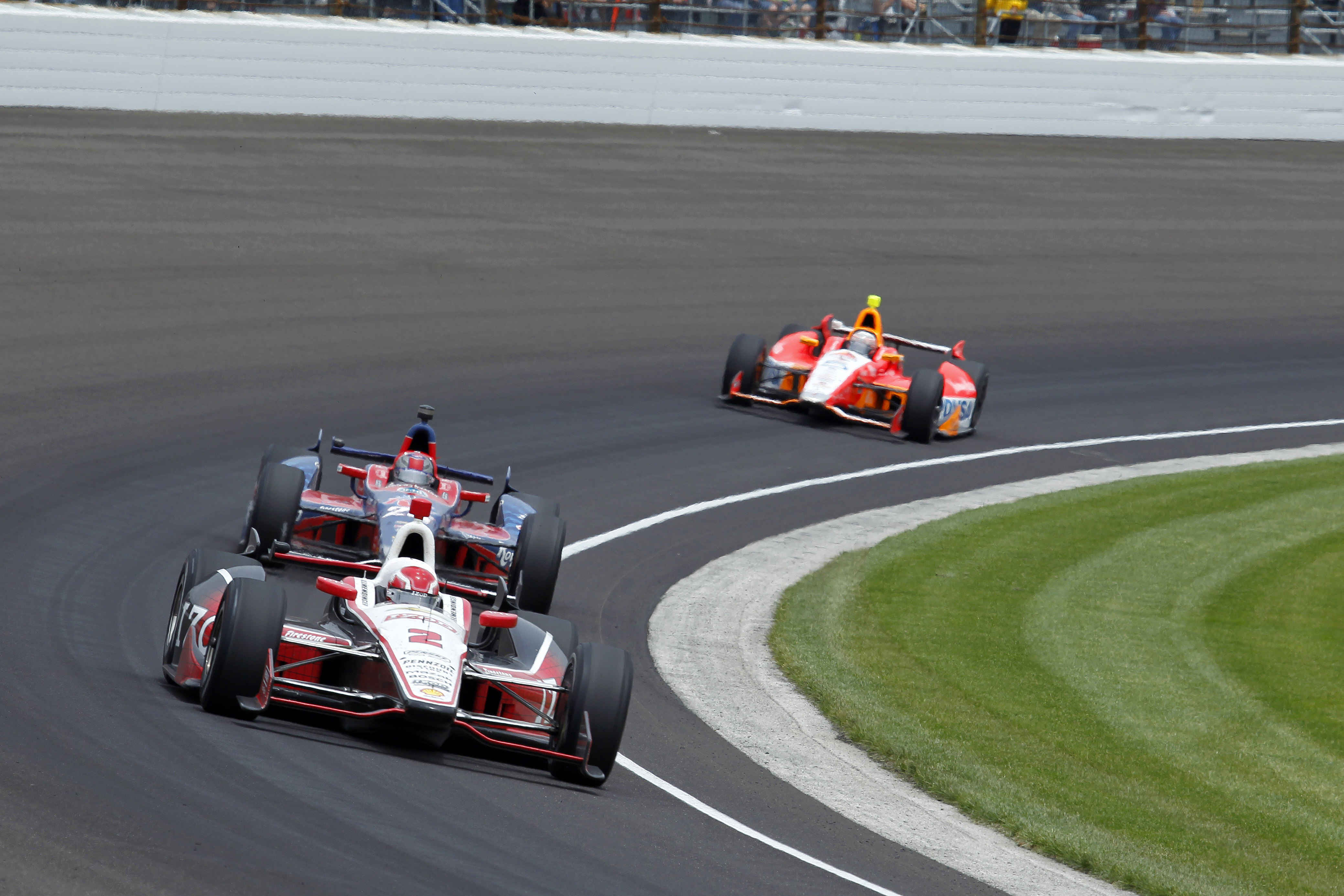 In 2013, AJ Allmendinger mixed a part-season with Penske in IndyCar with a part-time NASCAR Cup campaign split between the Phoenix and JTG Daugherty teams, and also won both road course races in that year's second-tier NASCAR Nationwide series for Penske. But he didn't contest the Daytona 500 that year.
Five years earlier, after Dario Franchitti's unsuccessful and injury-interrupted NASCAR season ended and he had accepted Ganassi's offer to return to IndyCar from 2009, he contested the end-of-season IndyCar race at Surfers Paradise.
That means he's technically on the list of drivers who've done the Daytona 500 and IndyCar in the same year, but that IndyCar race was a non-points post-season event as one of the consequences of the last-minute reunification between IndyCar and Champ Car that season.