"I just don't want to sit here and keep running around in 20th."
Those of the words of Graham Rahal, declaring that he could race for another IndyCar team from 2024 due to the perceived underperformance of the Rahal Letterman Lanigan squad co-owned by his father, Bobby.
RLL had the best average finish of any team across its three cars in the 2021 season, counting entries that contested more than two races, but went down a set-up rabbit warren in 2022 that it took most of the year to come back from, scoring all four of its top-five finishes in the closing stages of the season.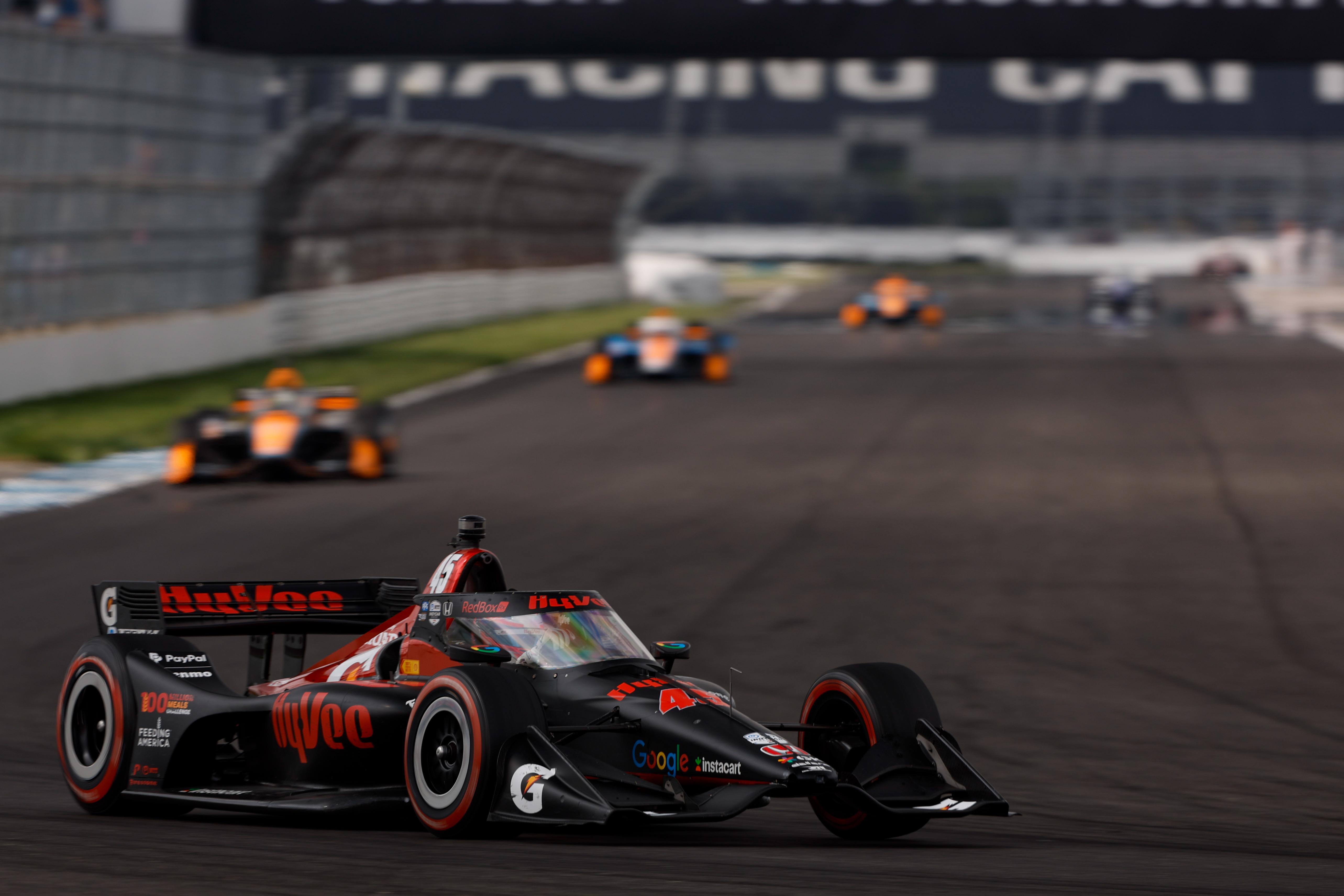 It struggled on the street courses and at Texas at the start of this season but Christian Lundgaard has two consecutive top-six finishes and a pole from the last two races, with Rahal also finishing sixth in the St Petersburg season opener.
Clearly though, the six-time IndyCar race winner is not happy with his current situation.
"I think anything is on the table," Rahal, 34, told NBC Sports.
"I have literally made no decision. Even going somewhere else. I've made no decision. I think I have a lot to add to the equation. I feel very confident saying that with my experience.
"Eventually, you get a feel for things and there's a lot you can add and help with and make things better. I feel like I'm still in my prime in that regard.
"I still have the fire, there's no doubt. But there's a lot of other factors that go into this. Do I see myself leaving at the end of the year? My deal is up. Do I see myself retiring? No, I don't.
"But I also am not going to sit here and not run up front when I know I can compete with those guys. I don't say that arrogantly or overconfident.
"Ask Will Power, he'll tell you. I know I can compete with those guys. I just don't want to sit here and keep running around in 20th."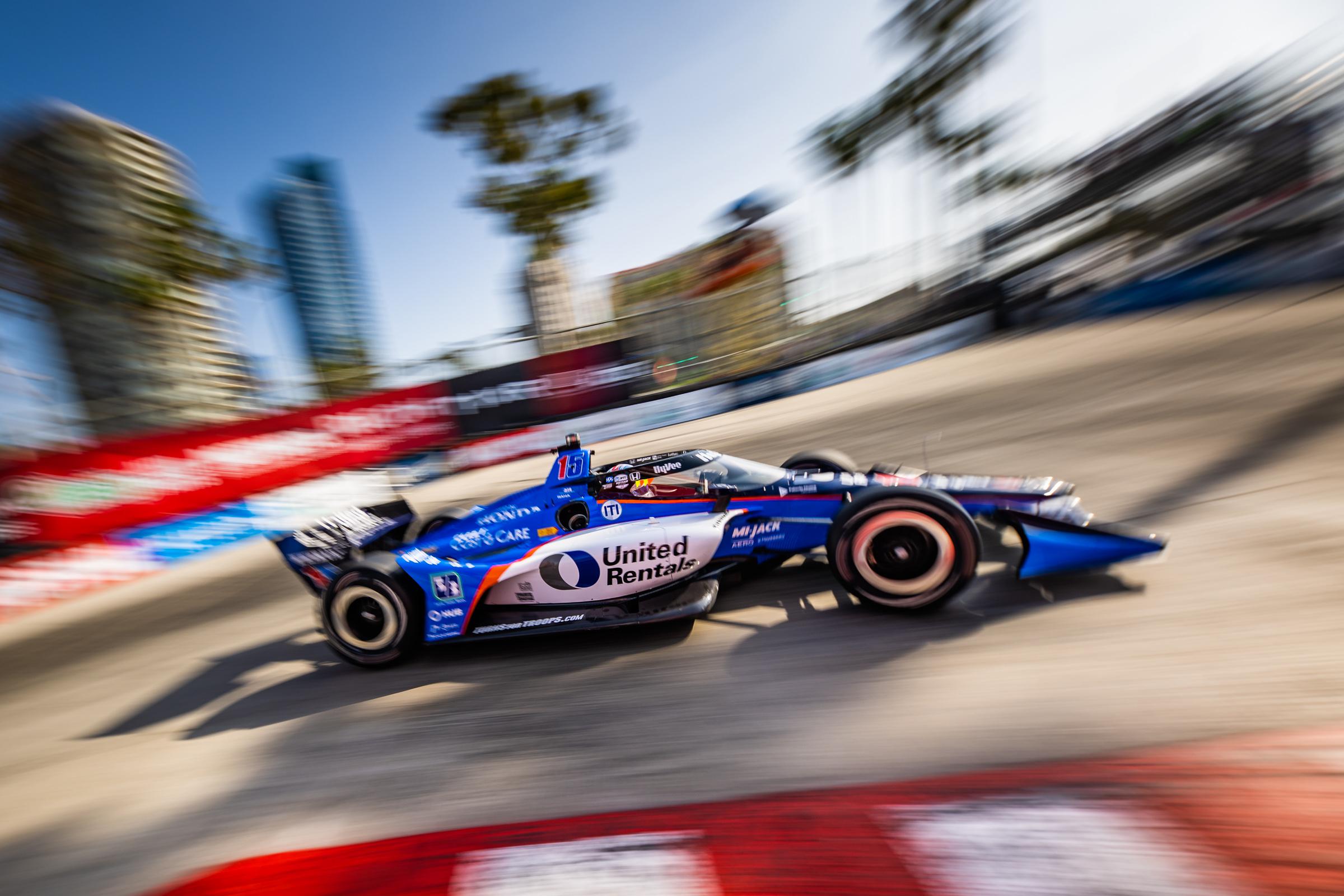 Rahal has been seen as the obvious successor to his father Bobby at the team and has has many of the attributes you'd want to see in a team principal. However, it's clear as he states that he's not ready to retire.
He's also admitted that he could be part of the team's issues.
"Eventually, you've got to look internally and go, 'Look, am I the piece of the puzzle that's not really clicking here? Do I need to step away and bring in a different driver or whatever?'
"But the flip side of that is all of our sponsors are long-term deals. All of the sponsors have my name in the contract, so where am I going to go?"
Rahal said he's not discussed the financials of his new deal with his father as team co-owner Mike Lanigan handles Graham's team deals.
But whatever happens next, he wants to see an instant improvement.
"We need to get more competitive, and I want to see signs that things are turning the right way," Rahal said.
"And I would just say over the last couple of years, we had some individuals that prohibited us from advancing in my opinion. Those people are gone.
"Now it's time for us to be the aggressors. Whether it's engineering, or staff in general, it's time for the team to be on the aggressive stance vs not being aggressive enough. Those are things you want to see for sure.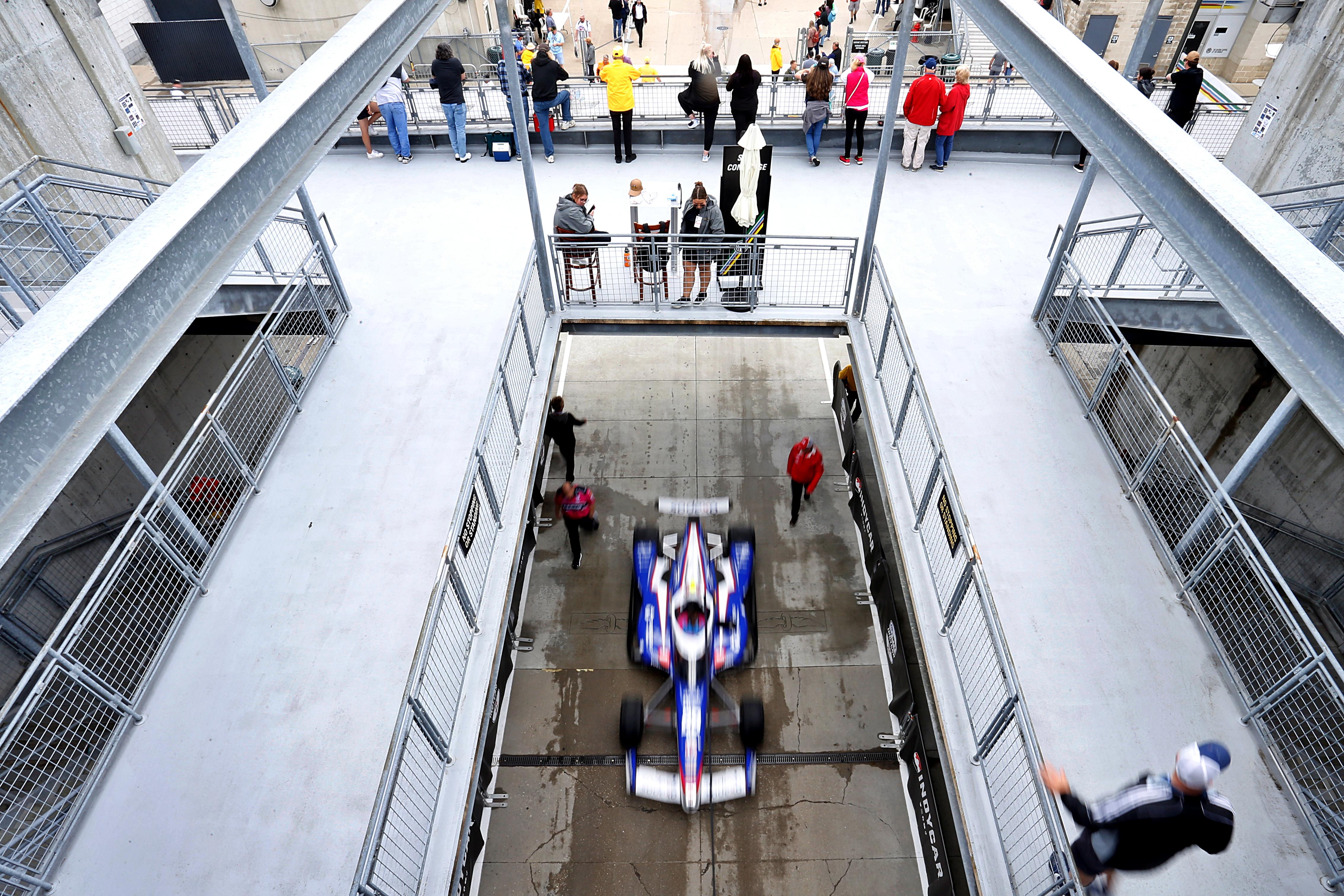 "You've got to put all the pieces of the puzzle to make this thing happen.
"That's where we are at today that we as a team are still learning. We're still putting it together. And last week was the first week we are starting to see some positive glimpses of that.
"There are still question marks, but we're getting better. For sure."
Where could Rahal go?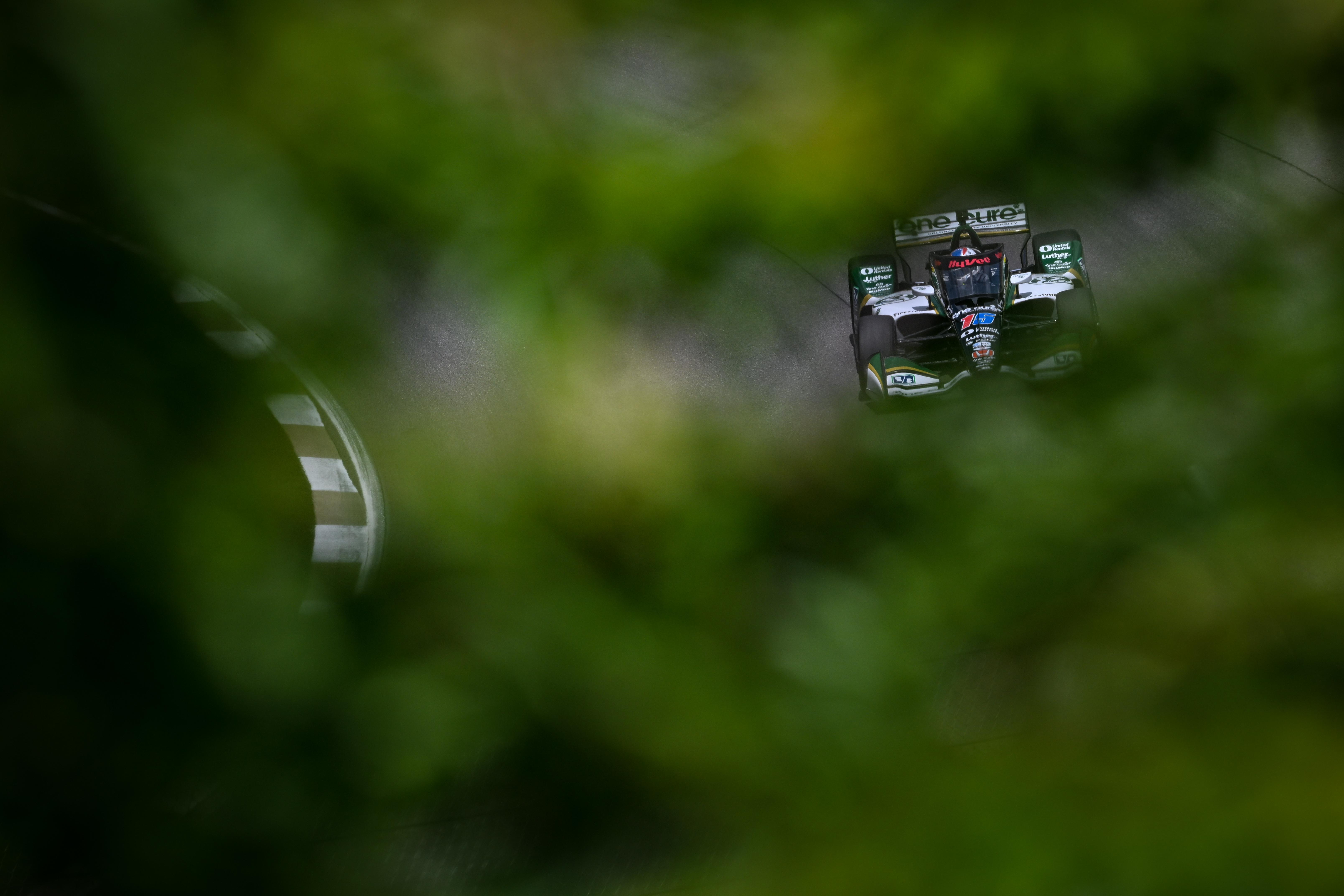 The problem Rahal may have is that there are some major players in the silly season market this year, and some up and coming drivers that have drawn a lot of interest.
Not many teams in the series have spots open for drivers who can be paid; many instead require drivers to bring a budget. So with Marcus Ericsson and Felix Rosenqvist – who have both entered IndyCar and won races since Rahal last triumphed in 2017 – out of contract alongside strong young drivers such as Callum Ilott and David Malukas, Rahal has some tough competition.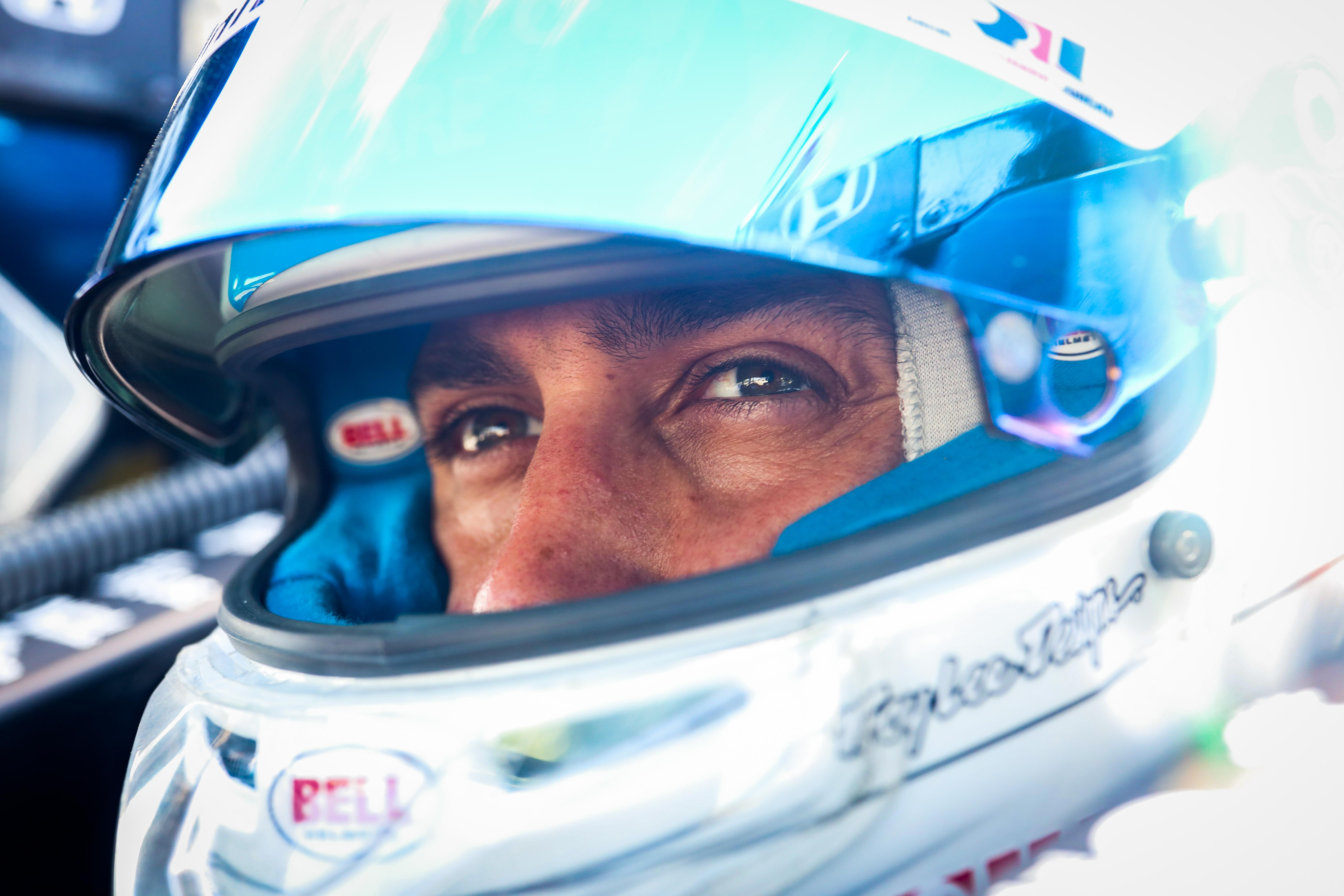 That's not to say Rahal wouldn't be a valued driver at the right team. His racecraft is really among the best of any of the drivers in the series, and he's also very strong at saving tyres and fuel. That's all been proven by some of his trademark drives through the field.
But the lack of wins and poles in a period where his team-mates have managed such achievements in the past might make paying teams think twice. They'd miss out on those things he brings to the table, along with his work ethic and experience, but it's a tricky situation.
---
Rahal took longer than you may expect to reach his dad's team
Matt Beer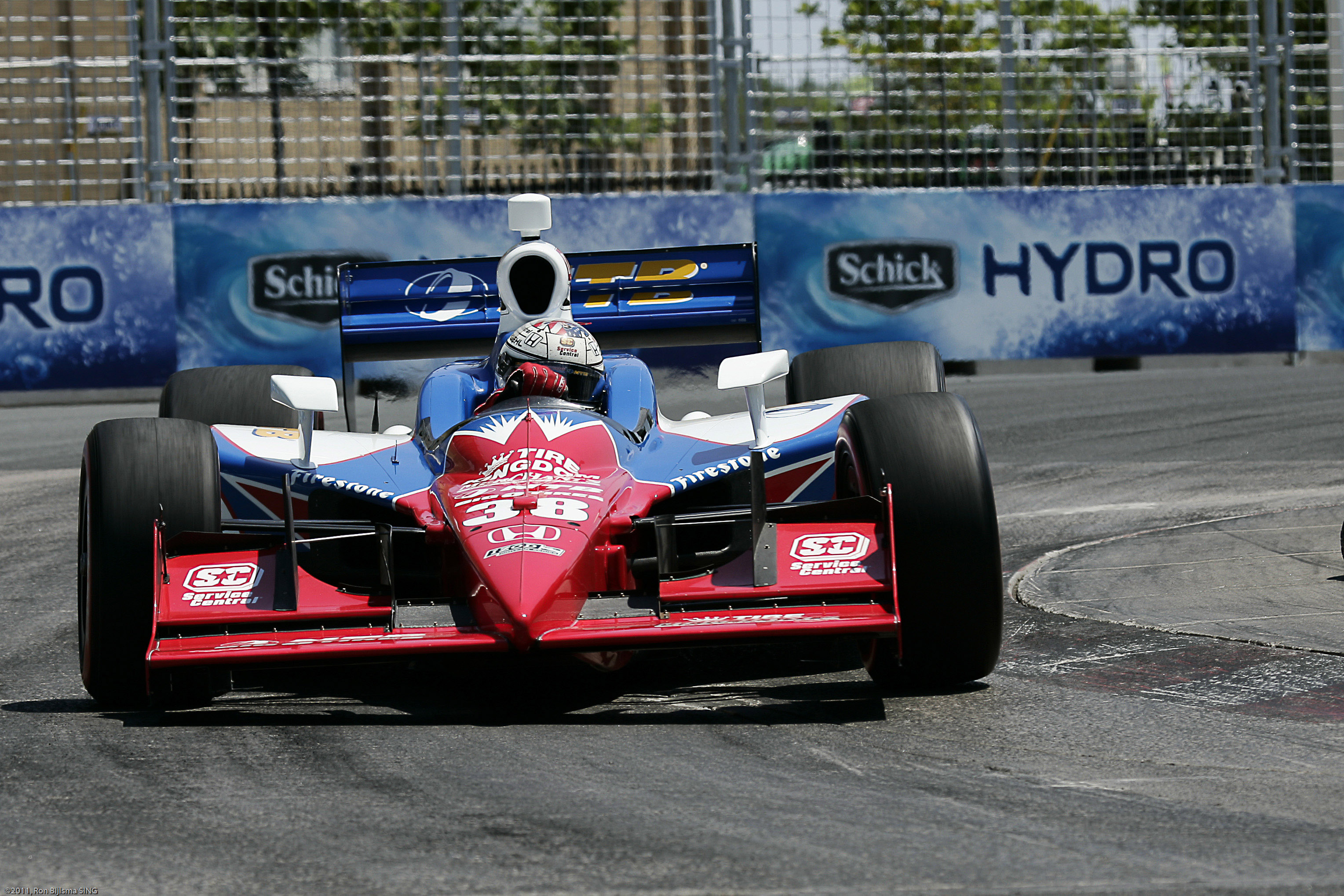 Given Graham Rahal is now in his 11th straight season with his father's team in IndyCar, it can sometimes feels like he's never been anywhere else.
But in contrast to fellow 2000s rising American star Marco Andretti's career-long Andretti Autosport drive, Rahal deliberately took his time to reach the family team.
At a time when what was then just Rahal Letterman Racing had switched fully from Champ Car to the IRL IndyCar Series, Rahal came up through Champ Car feeder Atlantic – where he was a close runner-up to Simon Pagenaud in 2006 – and became a protege of leading Champ Car team Newman/Haas/Lanigan.
He made his top-level debut with Newman/Haas/Lanigan in what proved to be Champ Car's final season in 2007 and then moved with it into the merged IndyCar Series the following year, when he won on his first series start (having missed the Homestead opener following a testing crash) in a wet/dry St Petersburg race.
But the loss of the McDonald's sponsorship crucial to his car meant Rahal was out of Newman/Haas/Lanigan after 2009.
Rahal Letterman wasn't even on the grid at this point, its own sponsorship woes meaning it just made occasional IndyCar appearances across 2009-11 while focusing on its BMW sportscar programme.
That did lead to the first father/son Rahal tie-up in IndyCar, though. Faced with the prospect of Graham not having a 2010 Indianapolis 500 seat, Bobby redeployed sportscar team personnel to run a car for his son at Indy.
This made RLR one of four IndyCar teams Rahal drove for during a nomadic 2010, when he started out on a part-time Sarah Fisher Racing deal, was an injury stand-in at Dreyer & Reinbold and eventually reappeared at Newman/Haas after finding enough budget for a five-race programme there around another SFR appearance.
Things improved for father and son into the 2010s, with Graham joining an expanded Chip Ganassi team for 2011 and what had become Rahal Letterman Lanigan coming back full-time with a single car for Takuma Sato in 2012.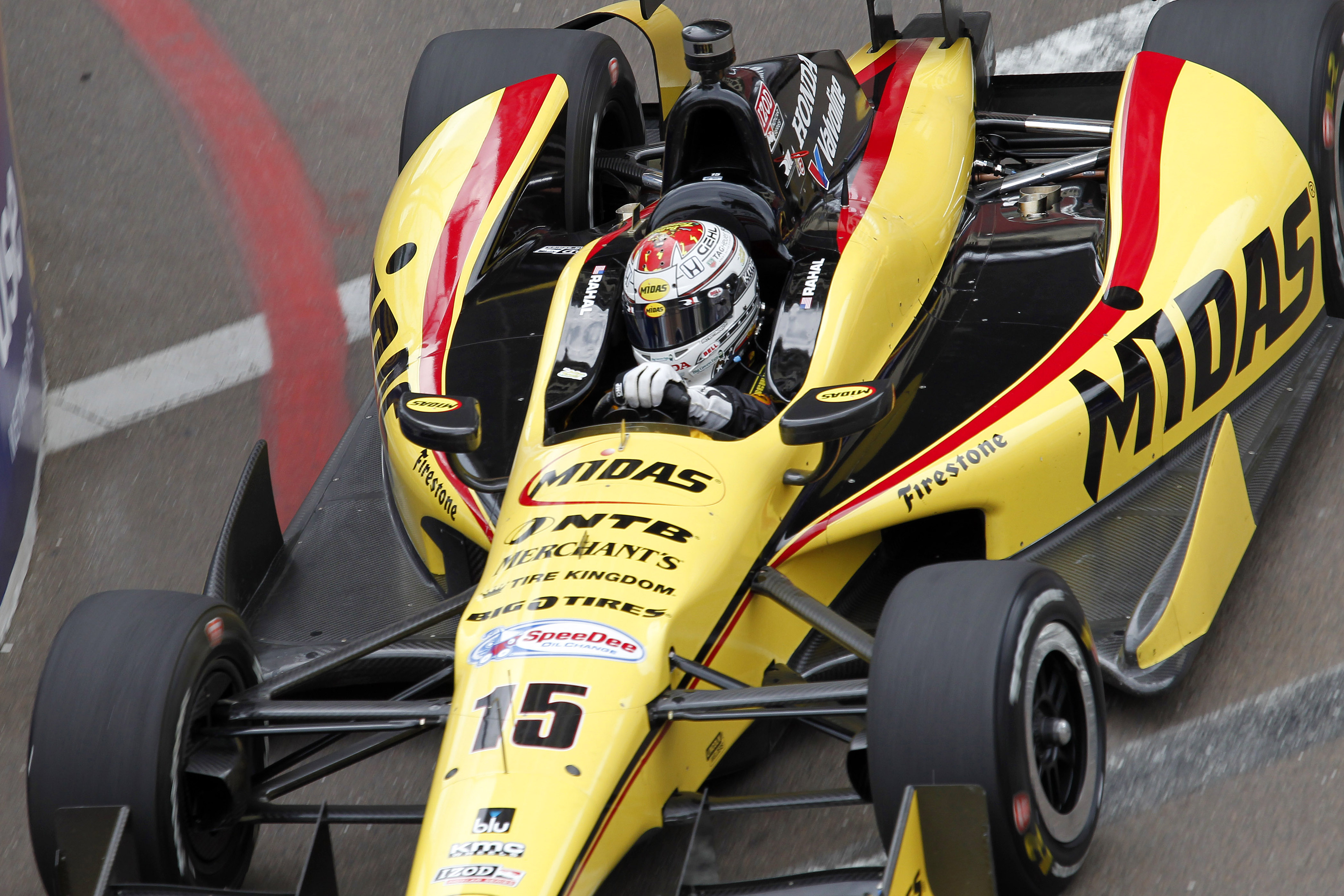 But with life at Ganassi not working out as Graham had hoped and Bobby finding the backing to expand to two cars for 2013, they finally came together that season.
Graham admitted "it was really just a matter of time that this would happen" but said he had been determined to prove himself elsewhere first.
"I had to develop on my own and become my own person and my own driver," he said. "The only way I could do that was to not race for him."
---
Lundgaard's had a better start to 2023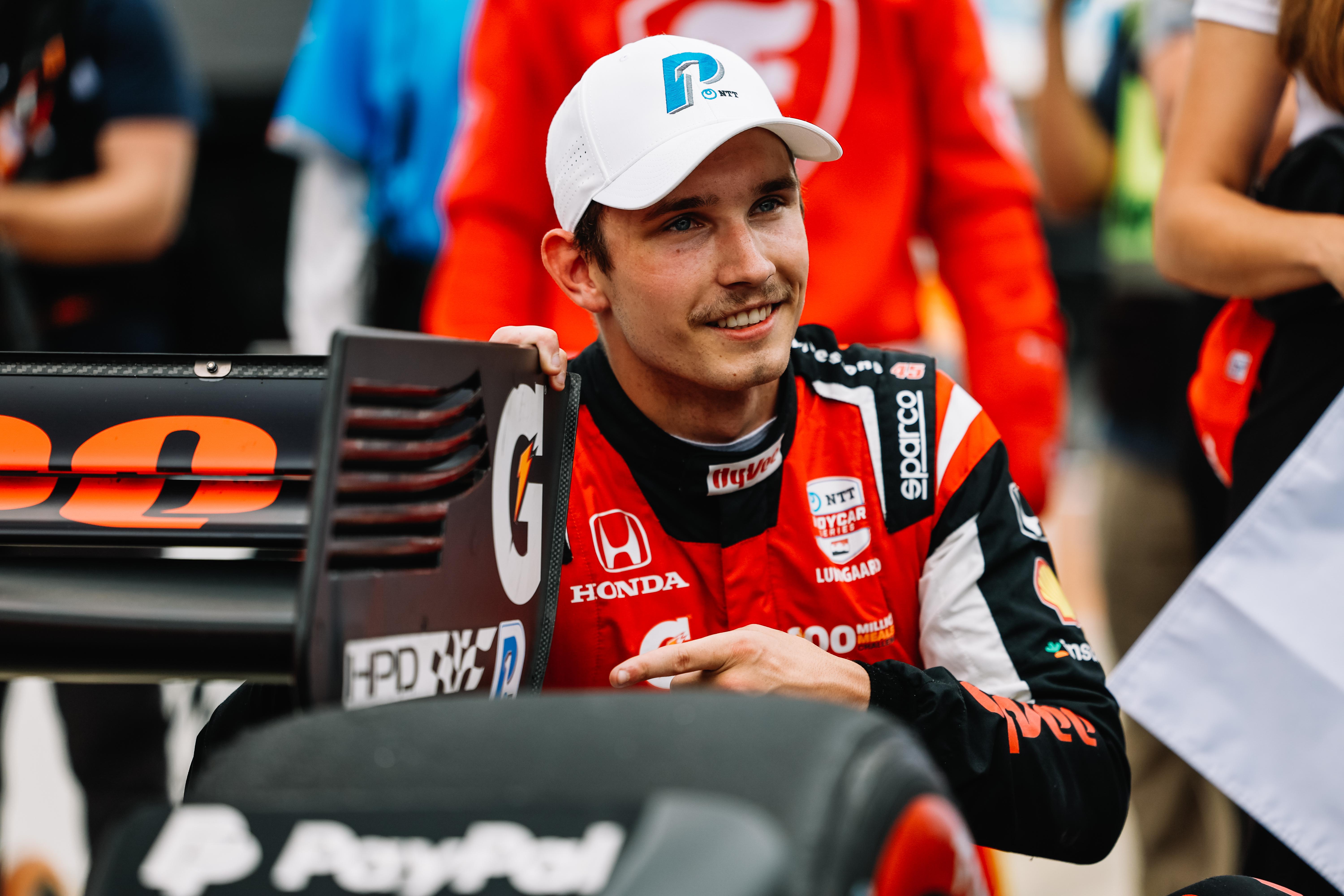 Lundgaard scored his first IndyCar pole position at the Indy road course last weekend and sits ninth in the championship after five races.
At a time when the Rahal team was struggling last year, Lundgaard handled the situation well with his public comments, and did a good job of adapting to the car when it was tough.
To be anywhere near lead driver Rahal in what was Lundgaard's rookie season last year was so impressive given the struggle the team faced.
He's backed that up with another step up this year and, while Rahal has had some bad luck, you get the feeling Lundgaard has been the team's top performer and is also the most adaptable of its drivers when things are wrong.
Rahal and Jack Harvey seem to need the car to be in a more specific window where Lundgaard has proven he can be really malleable.
Lundgaard signed a multi-year deal in 2022 but if there's some sort of exit clause for him, teams might be looking to nab him and not Rahal.
These comments seem ill-timed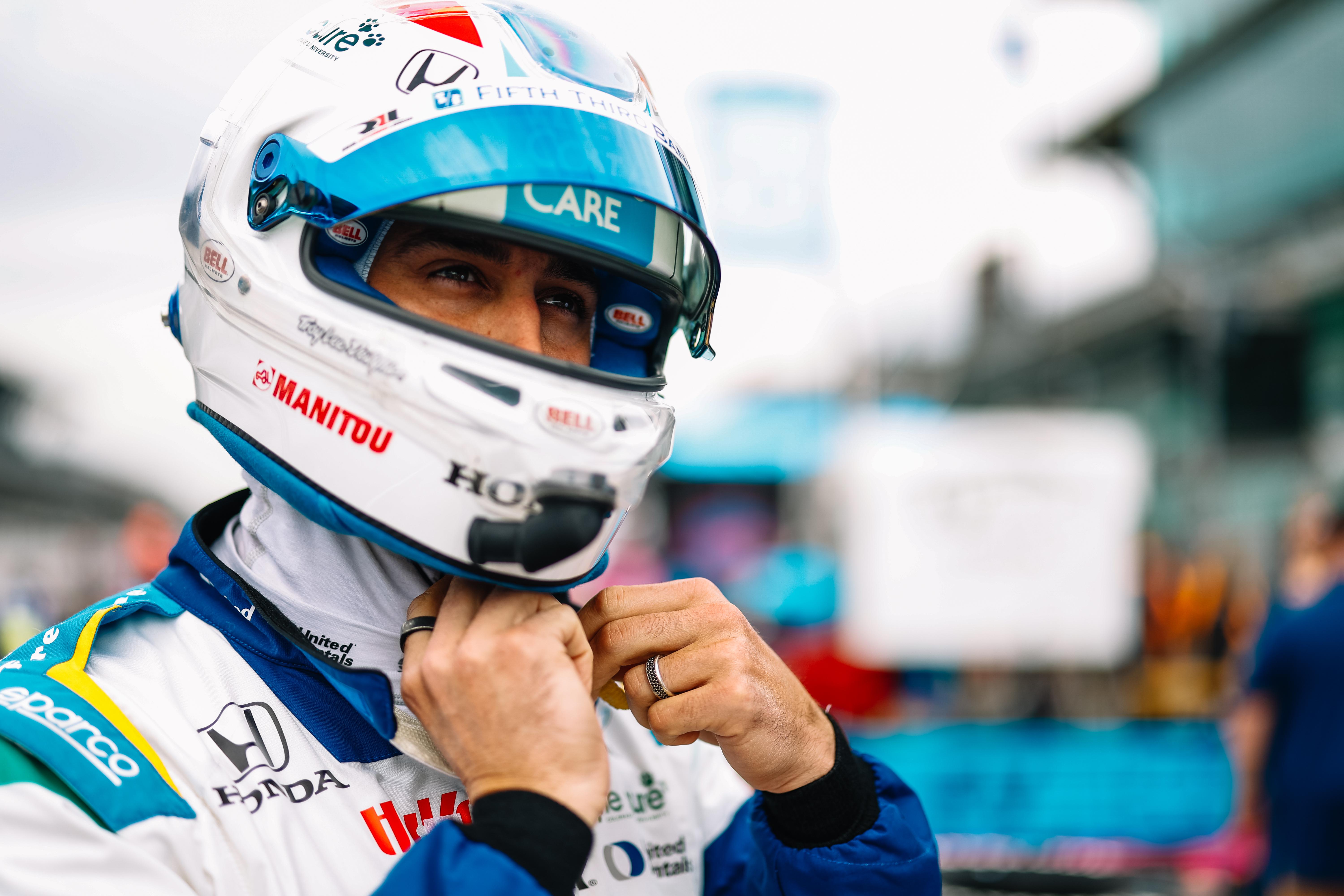 If you're trying to inspire your team into working harder and performing better, declaring you might leave at the end of the year is probably not the way to do it.
Especially days before the biggest race of the year that the squad has spent 12 months preparing for, and after two top-six finishes in a row from your team-mate seemingly pointing to the upturn in form you're demanding needs to happen.
Of course, Rahal's crew has been around the block and may not be impacted by these words, and perhaps it's a measured attempt by Rahal to fire it up to perform better. He knows his crew better than anyone, maybe it will work.
But coming just before the Indy 500, it could easily backfire.
I can understand Rahal perhaps feels his career is slipping away and that now is the time to take action. There's no doubt he's better than his 11th-placed finish in 2022 and the 15th he occupies at the moment suggest.
But Rahal also has to accept his own role in that and acknowledge the risk of the impact of his comments backfiring.
If he wanted to let other teams know he was on the market when his contract expires at the end of the year, he could have told them privately during the hundreds of meetings that take place between drivers and teams in the Indy 500 weekend.
It's hard to imagine a scenario where Rahal finds a paid ride elsewhere in the current climate and with the other drivers available, especially when he has sponsors tied to him at RLL for the extended future.
He'll have to hope his bid to fire up his team works to his advantage.
Rahal confirms no talks with other teams…yet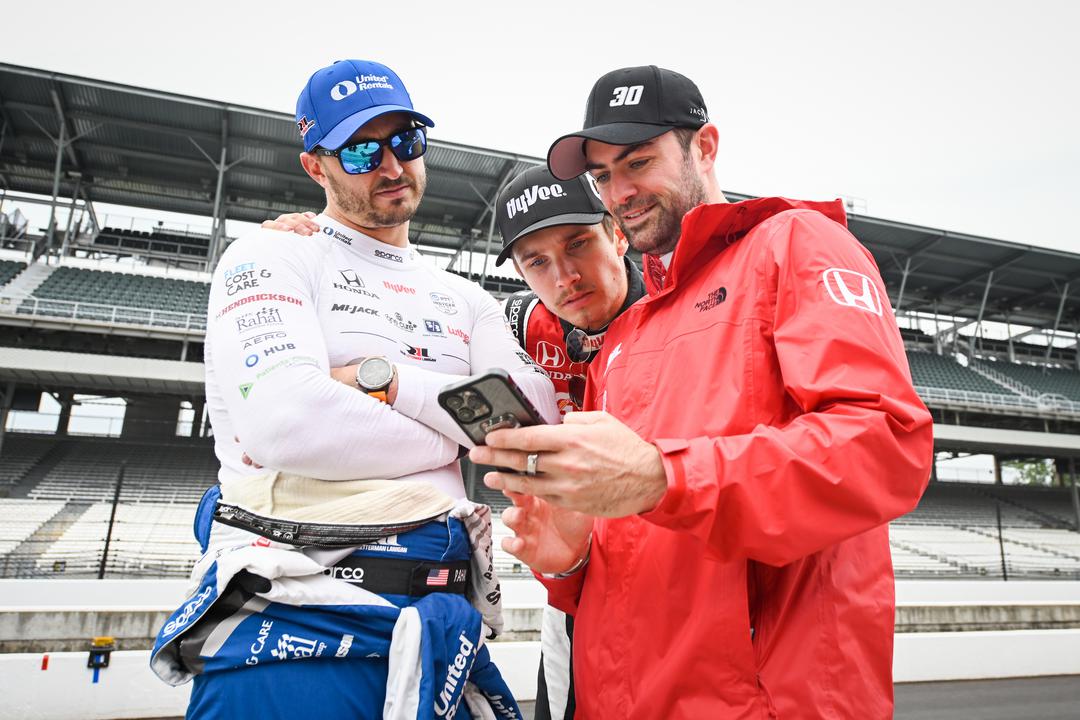 Rahal told The Race he has not spoken to any other teams and appeared to play down any comments he had made about the potential to leave the team.
"I haven't spoken to anybody, and I told them that the other day," Rahal said on Friday.
"I don't have an agent. It's me, and if I wanted to, we could look at that, but I never said I wanted to.
"I just, I'm not at that point yet. Let's get through this month, get through maybe June, then start to make some decisions and go from there. So we'll find out."
Bobby Rahal was also asked about Graham's future and added: "As far as Graham, I don't think anybody wants to see him go anywhere else, frankly.
"But I will tell you that any of these guys – when you're a driver, you want to go somewhere where you can see the commitment, and as I say, I think our commitment is obvious."