After scoring a maiden IndyCar pole by 0.0027s on the Indy road course on Saturday, ex-Alpine Formula 1 junior Christian Lundgaard definitely believes he's made the right decision to swap the F1 ladder for IndyCar.
"A hundred percent," says the 23-year-old Rahal Letterman Lanigan driver.
"I wouldn't have driven in 2022 if I didn't come here.
"I guess you can call it a life-saver."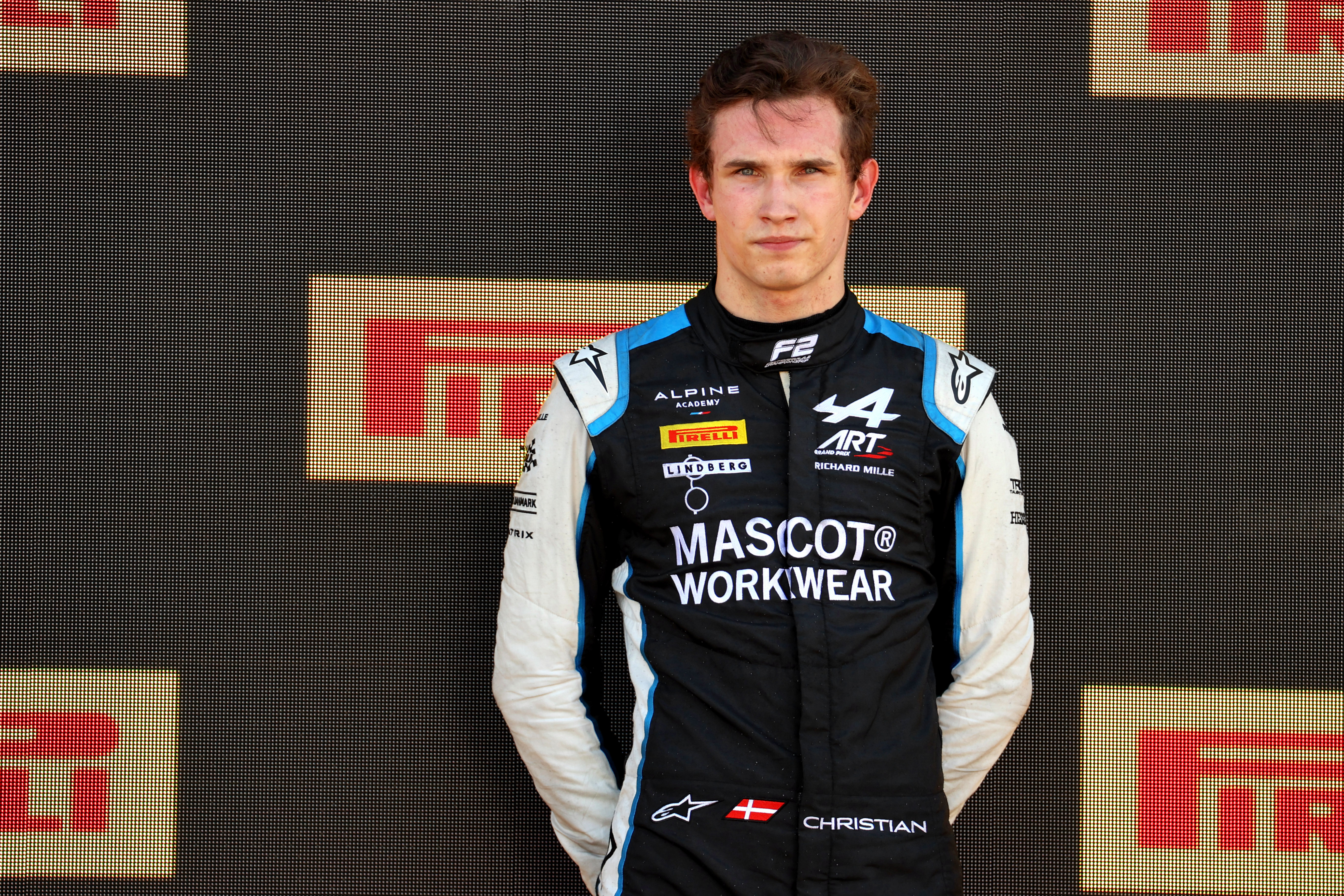 It's been a rollercoaster ride for Lundgaard. Fourth in his first qualifying session in IndyCar – also at the Indy road course – in 2021 led to a full-time drive the following year where his best result was a second – also at the Indy road course! – but came amid a struggle.
After a brilliant 2021, RLL had failed to recruit enough engineers to keep pace with its rivals, and that coupled with chasing a set-up down a rabbit warren it took almost all year to come back from really stunted the growth of a team with so much going for it off track.
---
RLL's average finish in 2023
Lundgaard 12
Rahal 14.75
Harvey 19.25
Team average 15.33
---
But ex-Jaguar F1 team principal – among many better achievements – Bobby Rahal had been an F1 starter himself and always had faith that Lundgaard was a lost talent to that world. Lundgaard's test and debut at Indy helped to prove that.
How he has got his head down and worked so hard to help push this team forward as a young driver with less experience than his team-mates shows his work ethic and team player instincts.
Rarely last year did you hear Lundgaard get upset at the team, blame people unnecessarily, become irate or throw his toys out of the pram. He just worked hard to be the best driver on his team, something he didn't always manage – but matching or getting close to Graham Rahal on race day is no mean feat.
A lot of the narrative around Lundgaard's strengths while his team-mates have struggled was 'blamed' on him being able to be more adaptable because he doesn't have the experience of Graham or Jack Harvey. Part of that may be true but ultimately Lundgaard's adaptability has only given him better results and hasn't come at the expense of trying to work out the problems in the process.
Lundgaard scored the team's first top-10 start of the season in Barber last week and made it two in a row here, backing up his admission last week that the "old Christian" had never left IndyCar but had just been "on vacation".
---
RLL qualifying in 2023
Harvey: 19, 28, 15, 24, 4
Lundgaard: 11, 27, 17, 6, 1
Rahal: 20, 24, 24, 19, 8
---
"Honestly, right now it feels awesome getting my first NTT P1 award, but with that said, Jack is P4 and Graham is P8, that is the best qualifying we've had in those two years that we've been team-mates," admitted Lundgaard.
"I think it shows the progress that we're on. It's taken a little longer than we would have liked, but now we've got to finish it off tomorrow, but I'm just super happy for the team.
"My podium here last year, it was a big relief for me and the team. I knew my ability to be able to finish on the podium. I know what I'm capable of.
"But to deliver it to the team is what meant the most to me, and this, too. Everyone works so hard. We built a new facility. It hasn't paid off until now, so we're going to keep digging deep."
A moment he'll never forget.

Ride along with 1st time NTT P1 Award winner @lundgaardoff around the @IMS road course. #INDYCAR // #INDYGP pic.twitter.com/f4zOPwHN1I

— NTT INDYCAR SERIES (@IndyCar) May 12, 2023
A lot of RLL's problems have been week-to-week rather than being specific to a type of track, but the replication of Barber's pace on another road course at Indy is a good sign, even if Indy is quite an unusual track compared to other road courses.
Lundgaard was quick to point out that the car must be quick at Indy because "we've all been competitive, so I think the fundamental set-up of the car is quick", before adding: "It [the set-up] is not drastically different to any other road course in general.
"It's quick here, but we need to make it quick everywhere else."
The next challenge for Lundgaard is to continue to contend with and beat his team-mates, and win a race. Those are really the only things that can advance how people should interpret him as a prospect.
He's achieved everything else you could realistically hope for in his current surroundings.
And unlike, for example, Rinus VeeKay, who is an IndyCar race winner in Lundgaard's age bracket, Lundgaard has two top-level team-mates. So to go and be on par or out perform them every week says a lot.
How he's handled RLL's struggles shows a big team that if they went through similar issues Lundgaard isn't going to become difficult to deal with or let the adversity get him down. If anything he's proved the exact opposite at Rahal, that he can be trusted to be someone who can both be adaptable but also lead a path out of the issues.
A win would certainly expand his reputation in the States as it feels like many people haven't sat up and really paid close attention to how good he has been.
WE JUST TOOK THE POLE POSITION FOR THE #INDYGP👏@lundgaardoff • @HyVee pic.twitter.com/YKVJoRJPgb

— Rahal Letterman Lanigan Racing (@RLLracing) May 12, 2023
"At this point I think we'll be pretty disappointed in second tomorrow, or just a podium," he added.
"I think we're absolutely going for winning the race, and then I guess we'll see what happens."
It's unclear whether Lundgaard's multi-year deal from 2023 onwards is something he can get out of and that he could become a factor in silly season, or if RLL has him buttoned up through 2024.
And I'm sure Lundgaard will want to reward the team that gave him his break and complete this journey back to the sharp end Rahal has been on. There's so much upside with its new shop and extensive range of sponsors, too.
But if he did become available, and he can win a race and continue to challenge and beat his team-mates, every single team in the paddock should be going for him, because that would put him right up there in the series' elite class of drivers.