"My dad called me after the race and he said, 'now the old Christian's back', and I said 'he never left, he was just on vacation'."
It's been an unusual start to the year for Christian Lundgaard, with an outrageous overtake on Scott Dixon to take a top six finish at Barber being more like what we know and expect from the 2022 rookie of the year.
"I wouldn't really say I take advice from my dad very politely," admits the Rahal Letterman Lanigan driver, speaking to The Race after his best result of the season so far.
"Because he's an old racer himself. It comes out as this mentor sort of advice, and I don't like that from my dad. It isn't really his job and I don't always like him at the track for that specific reason. He knows it.
"I guess that's just between family, right?
"He knows how much is at stake. The whole, what would you call it, the journey, career overall, there's a lot of energy and time and money that's been put into it. So he only wants it to succeed.
"I understand, but in the heat of the moment it can be annoying.
"So before the weekend, we had a long conversation, he just said, 'dude, go out and have fun and enjoy yourself and forget about all the engineering perspectives and just drive the car like you used to do when you grew up.' And I did that."
It's clear the result last weekend was a bit of a surprise. Not because there's any doubt about Lundgaard's ability to finish sixth in an IndyCar race, but because his Rahal Letterman Lanigan team has had so much of a struggle so far in 2023.
---
Rahal's 2023 struggle
Average start
Lundgaard 15.25
Harvey 21.5
Rahal 21.75
Team average 19.5
Average finish
Lundgaard 12
Rahal 14.75
Harvey 19.25
Team average 15.33
---
In St Petersburg at the season-opener, Jack Harvey looked like he would begin an absolutely crucial year better as he produced good practice performances but then a car issue in qualifying hindered him, and in the race he was caught up in a crash. Graham Rahal at least came from 20th to sixth and Lundgaard took ninth.
The whole team had a nightmare at Texas Motor Speedway where the car set-up was totally off. Harvey was the best Rahal car in 18th.
Long Beach was another tough one with Rahal the best car in 12th. Lundgaard is the highest in the points now in 12th after his Barber result.
The whole team has been working hard to turn things around since it began its current decline in 2022, but it's really struggled to diagnose its issues weekend-to-weekend.
Lundgaard was arguably the one able to drive round the issues best last year, and he's emerged from his rookie year already one of the most highly respected drivers in the series, at least of the new crop of younger drivers coming through.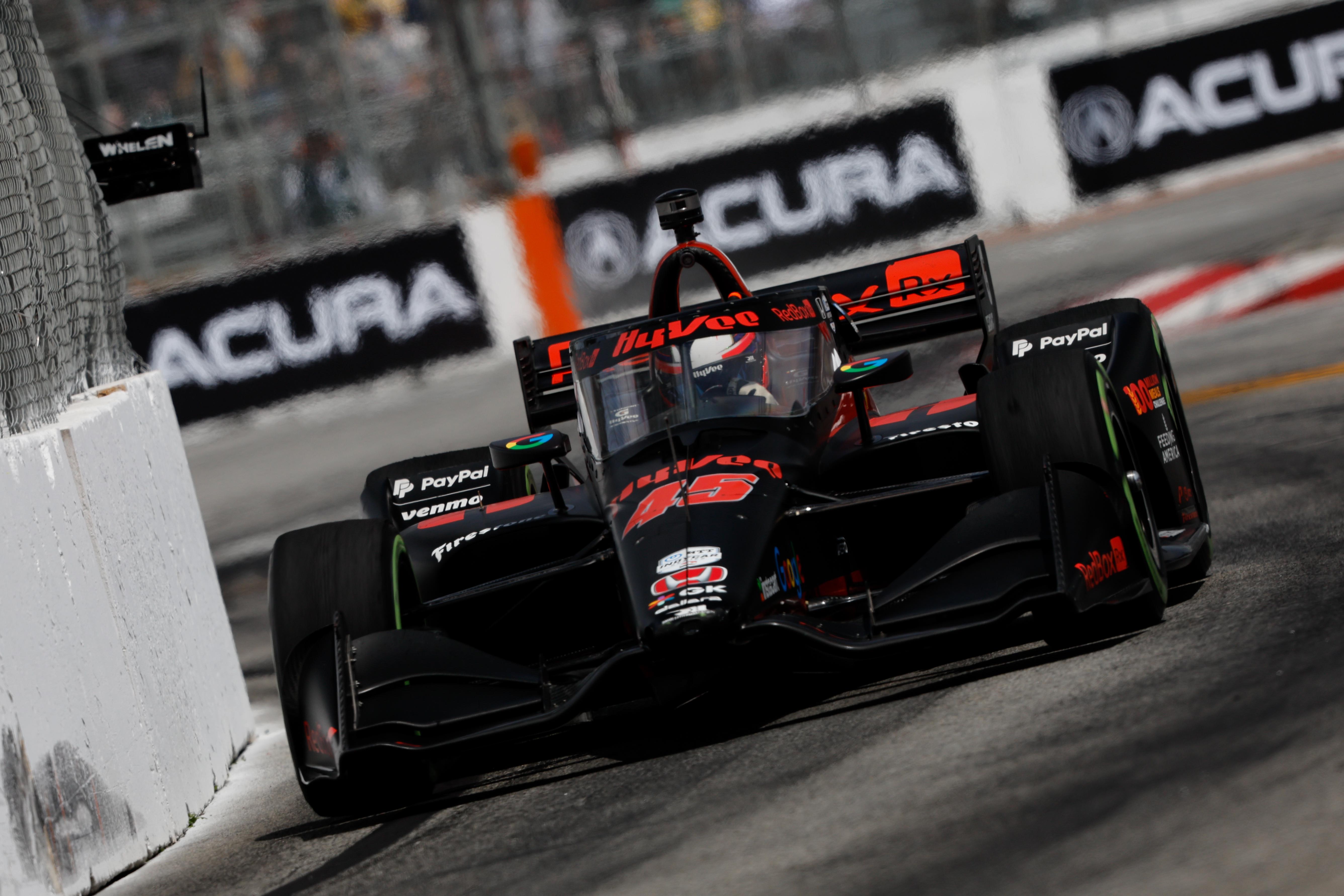 He may not have had too many flashy results, but the way he has handled an ailing team and car, both publicly and privately, by getting his head down and getting the best job done, is really admirable.
But there's no doubt a struggling team – especially when it can't always diagnose its problems – starts to weigh on you. Getting back to what it was like driving in karting was only one element of why Lundgaard was able to perform so well last weekend.
"My whole week before the race was very chilled," he adds, which is a surprise for someone who obsesses over the details, especially in a tough patch.
"I drove down to Nashville on the Wednesday and played some golf with some mates there, went out for a nice dinner, had a good time. And then drove down to the track and actually played some golf around the area, which was quite nice.
"And then rocked up to the weekend, did my debrief, my pre-FP1 briefing and kind of already forgot my run plan before I got in the car.
"I decided just to drive.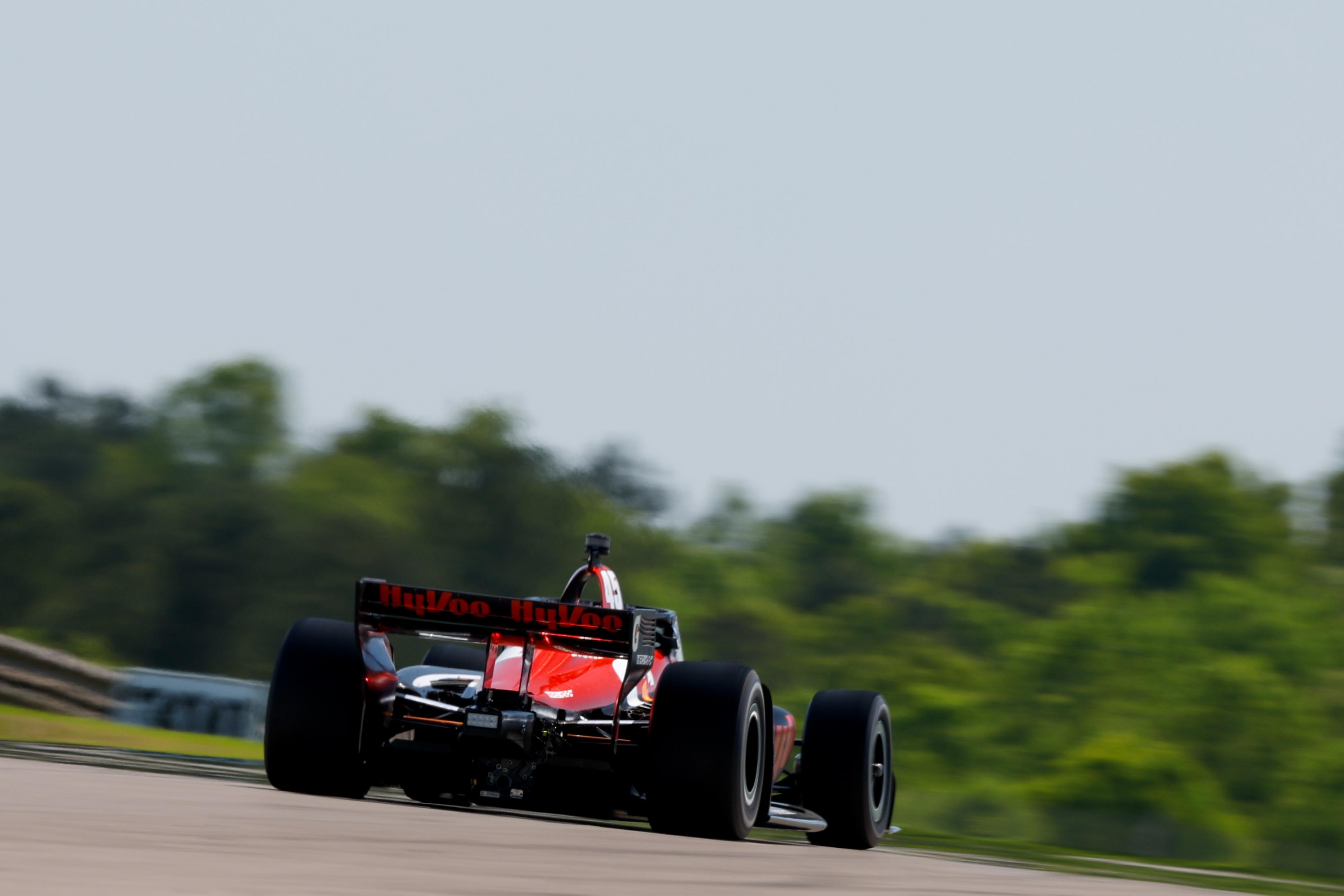 "I guess that was sort of the point, it was a point proven to myself that you should kind of forget sometimes about all the small factors that go into a race weekend even though those are the most important ones, right?
"But sometimes you've also got to drive on your talent and do the best you can with what you have, rather than think about the consequences of too many things."
Forgetting a run plan might not be ideal, but what it represents is a Lundgaard more willing to go with his instincts, and that's perhaps one of the reasons he was able to drive around the car's issues last year.
His team-mates put that down to him being more adaptable as a rookie without prior knowledge of IndyCar. But on the flipside, you have to be adaptable in IndyCar and Lundgaard did it as well as Rahal and better on multiple occasions.
We've saved the best for last with his view of the overtake on Dixon.
It was absolutely crucial because shortly after, Dixon was held up by a slowing Josef Newgarden who was crippled at the end of a stint because of suspension damage. So Lundgaard likely would have been behind in a train of cars too had he not passed Dixon and got up the road.
In hindsight, it was absolutely vital to him finishing sixth.
"The lap before, obviously we were on the red tyres, he was on the primaries, and he'd just come out of the pit the lap before and on his out-lap I was actually going for a move at that corner but on the inside and he blocked me quite aggressively.
"So I was like, 'OK, this is the game we're playing?'.
"I knew he was going to do it again.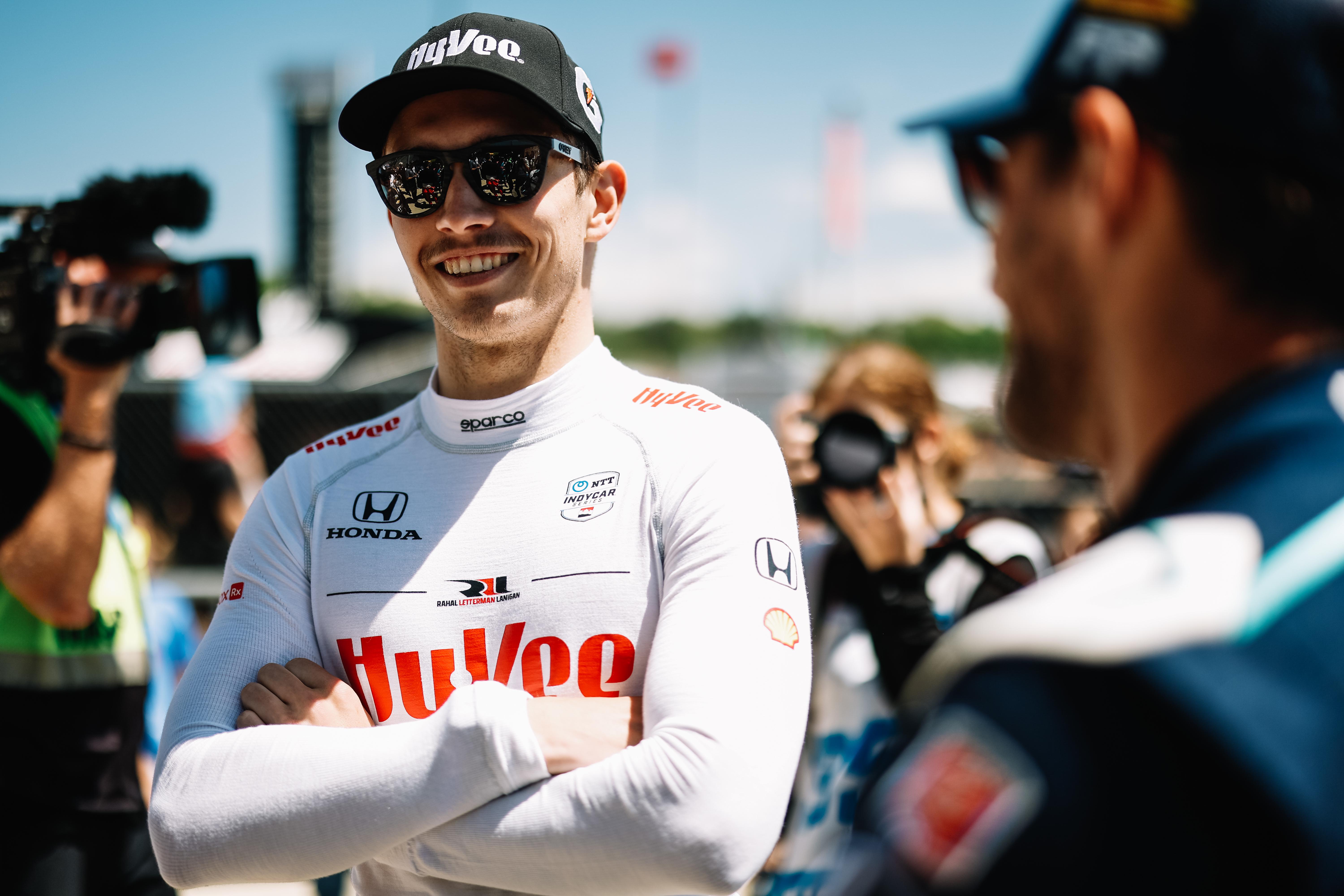 "So I dummied him going to the inside, he moved to the inside and he knew that I was going to go to the outside on the entry of the corner but I don't think he was expecting me to send it on the inside for the last corner.
"But it was cool."
It feels like there's been a bit of a weight lifted off Lundgaard this weekend, that he's remembered that sometimes getting too much into the minute details can detract from your overall performance.
That may not be what was happening with him earlier in the season, but with a free mind, the result at Barber speaks for itself.
Even if Lundgaard isn't someone necessarily known spectacular overtakes or headline results, his consistency and ability to get the job done – especially benchmarked against a brilliant race performer in Graham Rahal – has impressed the team bosses in the paddock even if others haven't quite grasped the enormity of what he is doing so soon in his IndyCar career.
If he continues in this vein of form and Rahal improves, he'll be in the perfect position as the team's de facto leader on track.
If RLL can't get back to where it was in 2021 – when it had one of the best average finishes across its team in the whole series – Lundgaard's already done enough that the other so-called 'big teams' would come knocking.