Scott Dixon is one of the best race drivers ever to set foot in the United States, and a big reason for that is even at this stage of his career, we always seem to be able to pick out something he's improved year-on-year in IndyCar.
You'd think the 42-year-old, a six-time IndyCar champion, is done learning but the stats paint a very different picture.
In the past two seasons, qualifying has been one of the key areas Dixon and Ganassi have needed to improve.
The team has just four poles in that period, with Alex Palou taking two of those (at Texas and Portland, 2021), and Dixon the other two, both at the Indianapolis 500. Dixon's not started at the front of a grid on a road course race since Watkins Glenn in 2016.
But look at this.
---
Dixon's apparent turnaround in qualifying form
2022 average start: 11.05 (11th in ranking)
2022 average start in first four races: 10.25 (11th)
2023 average start: 5.25 (4th)
---
Despite finishing third in the championship last year, to get that he was having to turn an average starting position of 11.05 into his average finish of 6.71.
This season, his average start is ahead of his average finish from last year, so starting just worse than fifth every race is putting him in a much better position to be successful.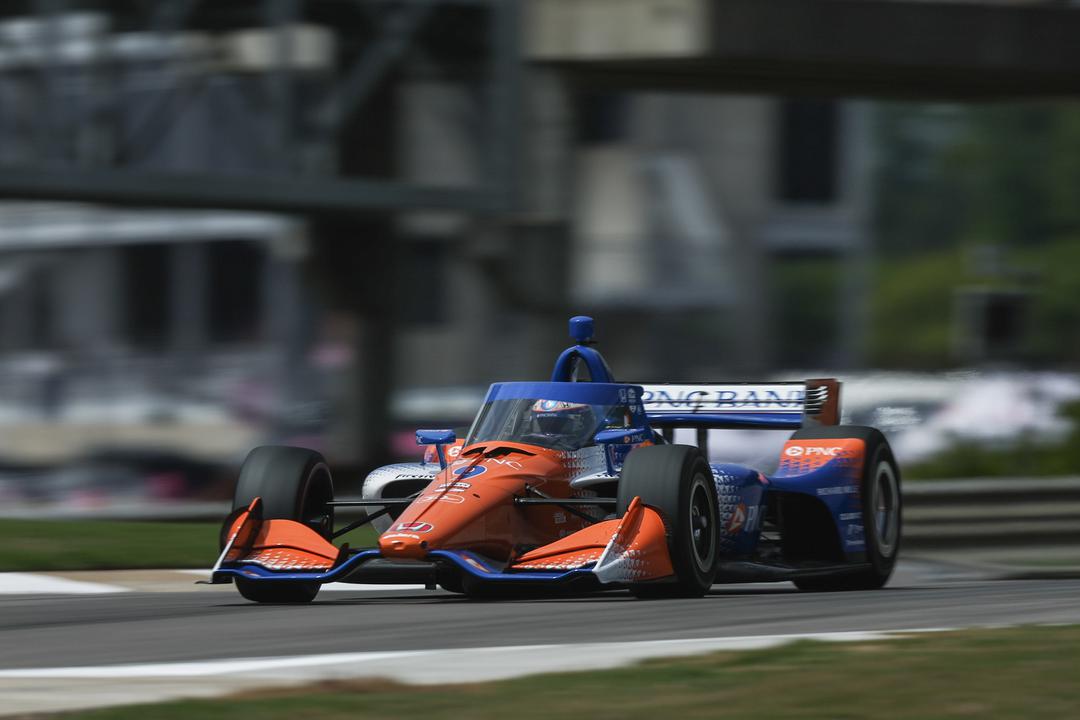 "I feel like the positive thing for me this year is that if you look at all the practice sessions, we've pretty much been in the top four or five of every session," Dixon tells The Race in an exclusive interview.
"In the current formula and with how tough the competition is, it's been refreshing and nice to be near the front of the pack in just about every session. So that's been a real positive.
"But qualifying is tight. Even on the weekend I made a mistake at the exit of Turn 9 [at St Pete] because it leads onto the whole back straight, it cost me a tenth and a half, which would have put me second.
"I'm sure every driver can go through and didn't get the perfect lap, you can dissect them which way you want. But last year, I felt like we were always just on the wrong side of it.
"But we were also on the wrong side of it because we were not in as comfortable a position."
That comfortable position is referring to a fair bit of chopping and changing of personnel last year that gave the #9 team a bit of an unsettled look, at least from the outside. On more than one occasion last year the team made big set-up swings at vital moments in qualifying or just didn't quite execute when it needed to. Very unlike this team.
In 2023, things are definitely more settled.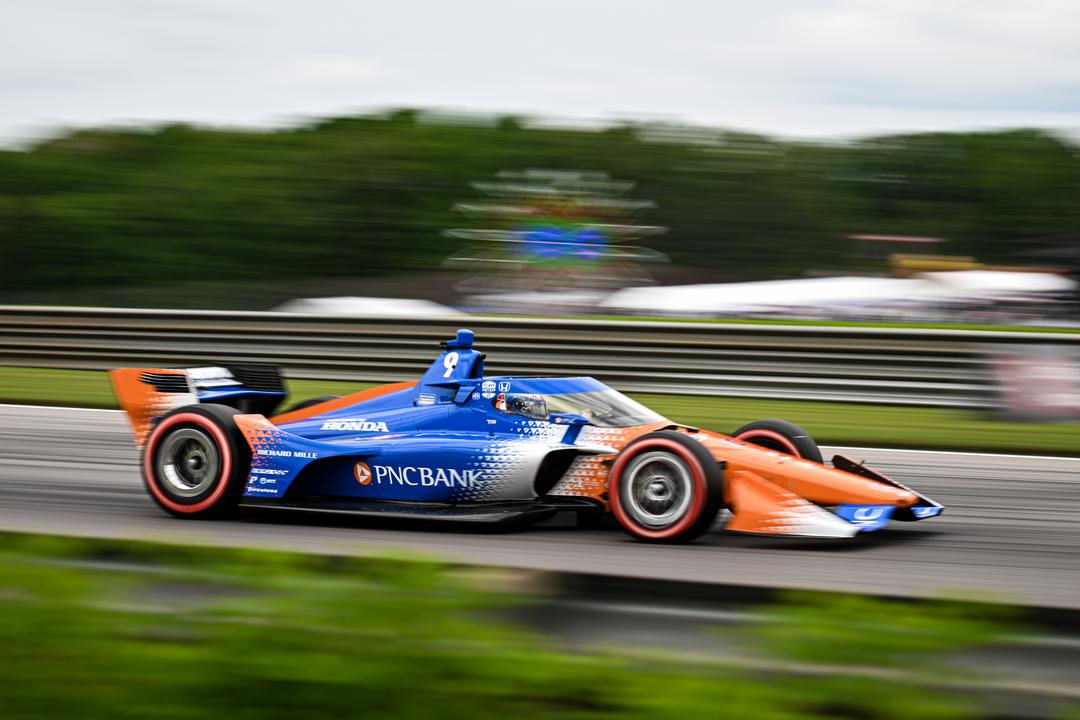 So far those better starting positions haven't yielded a big swing in his championship position, after a crash with Pato O'Ward in Long Beach where O'Ward refused to apologise for putting Dixon in the wall and Dixon said the gloves would be off if this is how the series wanted its racing to be.
Although Dixon is eighth overall, he's still right there when it comes to the points standings – only 32 off series-leading team-mate Marcus Ericsson. He's just disappointed in the results and, given the level of execution of the team, it's easy to understand why.
"The team definitely feels stronger," Dixon adds.
"We definitely have a bigger working window.
"Honestly, personally, I'm disappointed with how the season started. I feel like we've done a really good job with performance of the car.
"I think if we had like a top-six finish at Long Beach, we would be top three in points, which would sound a lot better.
"The counter side to that is, we're eighth at the moment, but we're only 32 points out of the lead, which is pretty much nothing, that can turn around real quick.
"I'm happy with how our performance has been. It's just we've either kind of been on the wrong strategy or we just haven't found that flow in the race this year. I think we have a lot of potential."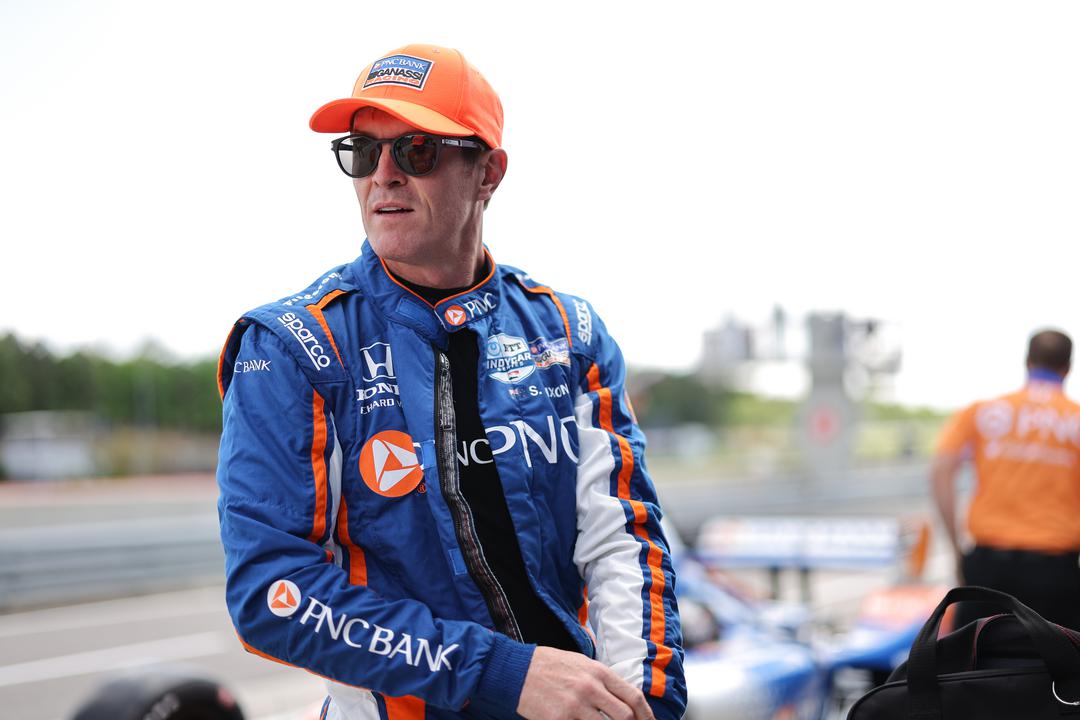 His team-mates are pulling their weight too, with Ericsson up from a 10.5 average start over the first four races last year to 8.75, and Palou has improved from 6.75 to 5.
---
Palou and Ericsson are helping move Ganassi forward too
Ericsson
2022 (after four races): 10.5
2022: 11.65
2023: 8.75
Palou
2022: (after four races): 6.75
2022: 8.06
2023: 5
---
Dixon's strong form might come as a slight surprise to some given after so many years of Chris Simmons as his engineer, he's now onto his second engineer in three years with Mike Cannon departing for a technical director role at AJ Foyt Racing, replaced by Ross Bunnell from Dale Coyne.
Bunnell has earned his stripes at Coyne but wasn't a race engineer for long, having led David Malukas in a strong rookie season in 2022.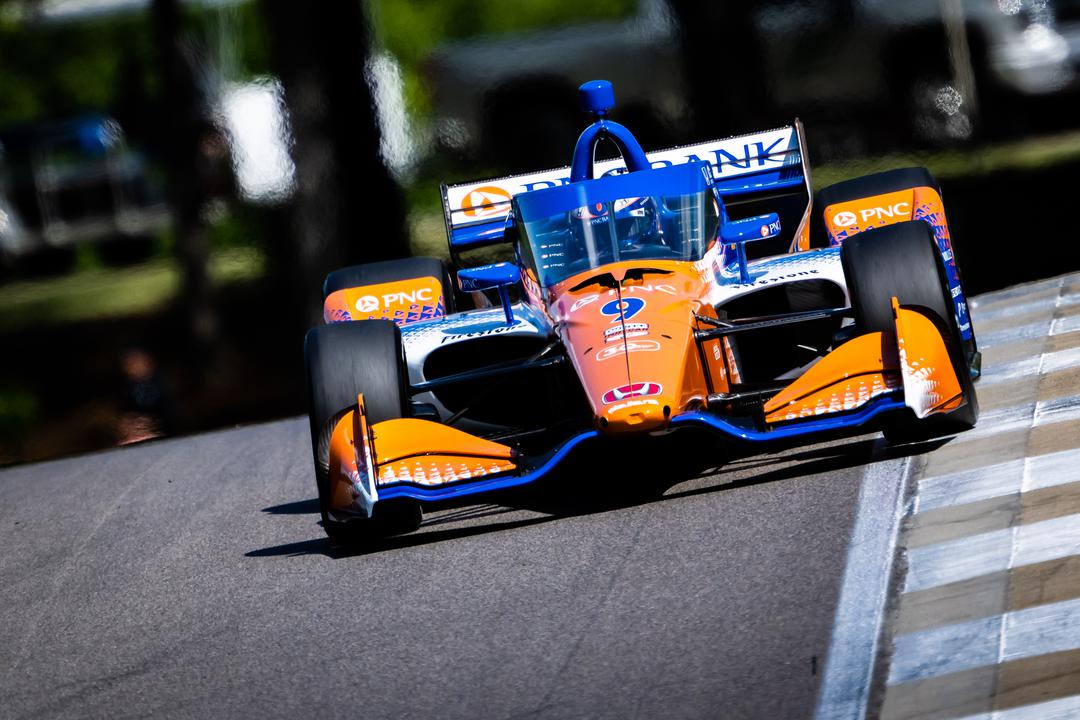 But Dixon says Bunnell has shown all of the attributes needed to come into what must be a daunting team stacked with legends in the foreground and background trying to push it to the front of the grid.
"It's been a lot of fun to work with Ross," Dixon says, unprompted, talking about his new engineer.
"He's a smart guy, very energetic, very thorough and I think the new relationship has kicked off well, in the sense of both pushing each other. So I think that's been some of it [the improvement]."
Asked whether Bunnell has been able to come in and suggest new ideas or if he is still learning within the team after just four races, Dixon adds: "I think his personality mixes really well.
"He's very respectful, which I think is needed, especially coming into a team like this.
"He's an extremely hard worker, loves to dive in deep and do as much as possible, he's very eager to win, that's like 90% of what you need.
"It's an extremely steep learning curve coming into a team like this and then obviously, having some of the restrictions with how the formula is now, with no testing, whatever it is, we get four days a year now, six days a year.
"The learning timeframe is pretty abrupt and pretty tough just considering the framework that you have to work around.
"But fresh people and fresh ideas is always great, because there may be some low-hanging fruit that you didn't really think about.
"That was the same when Cannon came in, he saw it from a different view and had great ideas. I've enjoyed working with Cannon, and I've really enjoyed working with Ross as well."
The biggest test of their relationship so far and the improvement in qualifying form will be the upcoming race at the Indy road course this weekend.
Dixon's average start in the aeroscreen era since 2020 at the track is 16.71.
"It'll definitely be interesting," he says.
"You're totally right, it's definitely been a bit of a tough one.
"I remember the days when we would lock out the front row.
"Not just myself, but as a team, I feel like Alex should be fighting for poles, same with Marcus and then also with [Marcus] Armstrong once he gets in a little deeper with the season.
"It's still definitely an area that our team needs to work on.
"We've been closer to the pointy end, it was good to see Alex on the front row last week [at Barber]. But we should be fighting for that more often, like some of the other teams.
"So yeah, it'll be interesting to see how Indy road course goes next week. Probably the tyre combo and track combo, that is what is most difficult for us last year."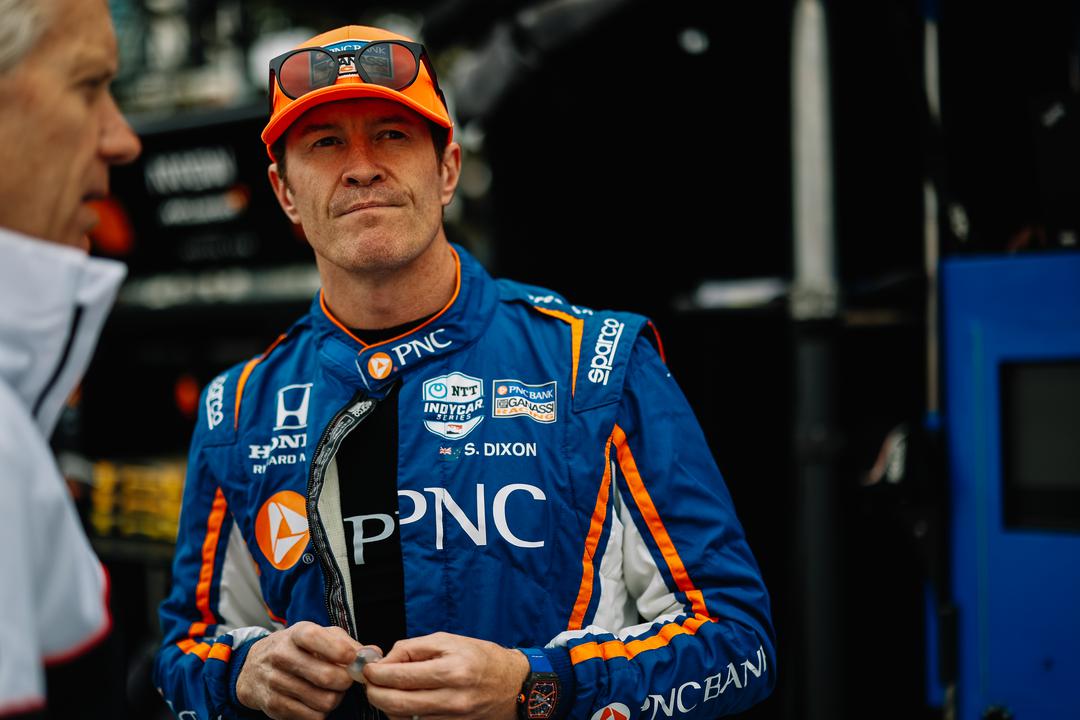 Dixon has wondered before if his team-mates coming from Europe have an advantage of how to get the tyre in the right working window at this track in particular given it has some similarities to a European-style course. Even on some other road courses, too.
But it's never as simple as one thing in IndyCar.
"I feel like we sometimes have more of a swing whether it's from the black [hard tyre] to the red [soft tyre].
"Even Barber I felt I was much more comfortable on the blacks.
"I think still extracting what we need out of the red is probably…you can go into so many reasons why.
"You can just say it's the dampers, but the list can go on a lot.
"I guess the easy answer is, if you knew what the problem was, you would have fixed it already.
"We're working hard. It's never the three, four or five big-ticket items, right? It's hundreds of details to get right.
"Car build this year has been definitely a little bit better, just attention to detail on maybe some of the areas that on a road course that we didn't really look at."
It's clear that Dixon's qualifying form is due to a combination of factors with car build, strong starts to weekends, better team performances, fresh ideas from a new engineer, and execution all contributing to that improvement.
The Indy road course has been a really difficult hunting ground for Ganassi, even in the races on occasion, but it will be a fantastic marker to see if Dixon and Ganassi's qualifying form is in part down to a small sample set of good results, or the indication of a new theme developing that could push him even closer to a record seventh IndyCar title.
The team has been working on this for long enough. And usually when Ganassi works on something for this long, it's only a matter of time before it nails it.