This weekend, Marcus Ericsson will notch his 50th IndyCar start for Chip Ganassi Racing, something only six other drivers have managed previously.
What's more, only two of those other drivers – Dario Franchitti and Scott Dixon – have won Indy 500s with the team, boosting Ericsson's legacy with a team he should drive for well into the future, comfortably eclipsing all but Dixon for starts.
He's also won more races than two of the drivers ahead of him in those starters stakes and could well pass a few more who have significantly more starts – Jimmy Vasser has nine wins from his 111 starts, for example.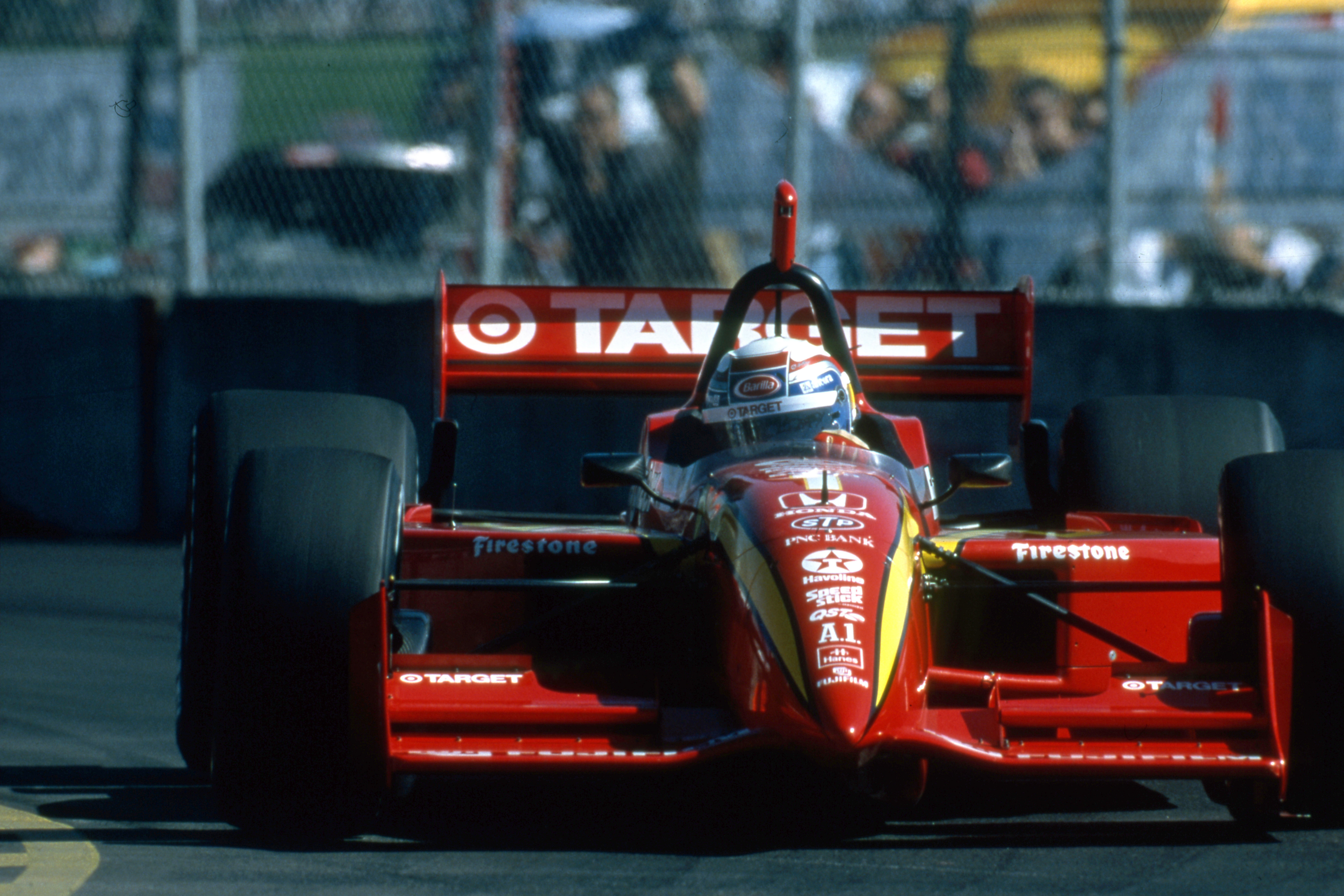 In two races' time at the Indianapolis Grand Prix, Ericsson will overtake one of the drivers most synonymous with the IndyCar team, Alex Zanardi, on the Ganassi race starts list.
All of this makes you wonder where Ericsson lies in the pantheon of what is one of North America's best teams.
---
Most IndyCar starts for Ganassi
Scott Dixon – 347*
Charlie Kimball – 117
Jimmy Vasser – 111
Dario Franchitti – 85
Tony Kanaan – 72
Alex Zanardi – 51
Marcus Ericsson – 49*
*Still racing for Ganassi
---
When Ericsson moved to IndyCar in 2019, many questioned whether he could restart his career after five mixed years in Formula 1's midfield.
But his move to Ganassi a year later almost immediately showed flashes of what was possible.
Four wins and two championship runs since, Ericsson is in the final year of his Ganassi contract and there's no clause in it to trigger an extension. If Ericsson is to stay at Ganassi, he'll need a fresh deal.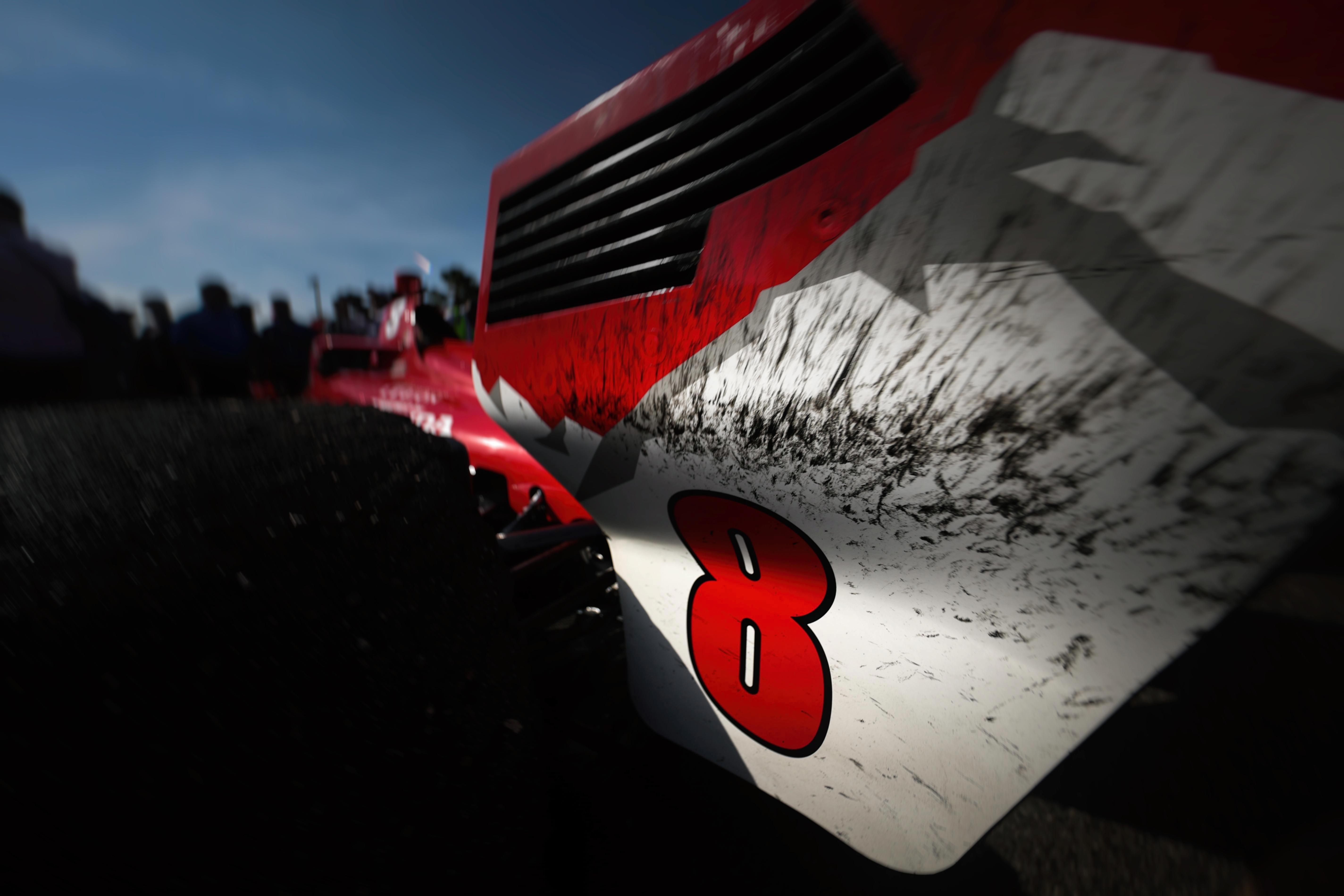 It might seem ludicrous to discuss his future now. But, don't forget, in 2022 we were already a good month and a half into what we thought would be the year's biggest silly season story with Pato O'Ward claiming he could leave Arrow McLaren before a new deal came in May.
That story was eclipsed by the Alex Palou saga – where he announced he would join McLaren for 2023, litigation followed and eventually Palou stayed on this year for the final year of his Ganassi contract.
There appears to be little doubt in the paddock that Palou will move to McLaren at the end of 2023, which makes signing Ericsson to an extended deal even more pressing if that is the case.
The Race understands that every team with the resources to sign Ericsson is interested, but if Ericsson's Ganassi contract is structured the same way as Palou's – some details of which became public during his court case last year – Ericsson likely has a period of exclusivity where he can't talk to other teams. Palou's, for example, lasts until September.
But with Ganassi facing a potential Palou exit, and the question of what to do with its fourth entry currently being shared by Takuma Sato and Marcus Armstrong, Ericsson surely becomes indispensable.
It will be hard enough replacing the 2021 champion Palou, but even tougher finding someone as young as Ericsson with an Indy 500 win on his resume and with the potential to do even more in the future.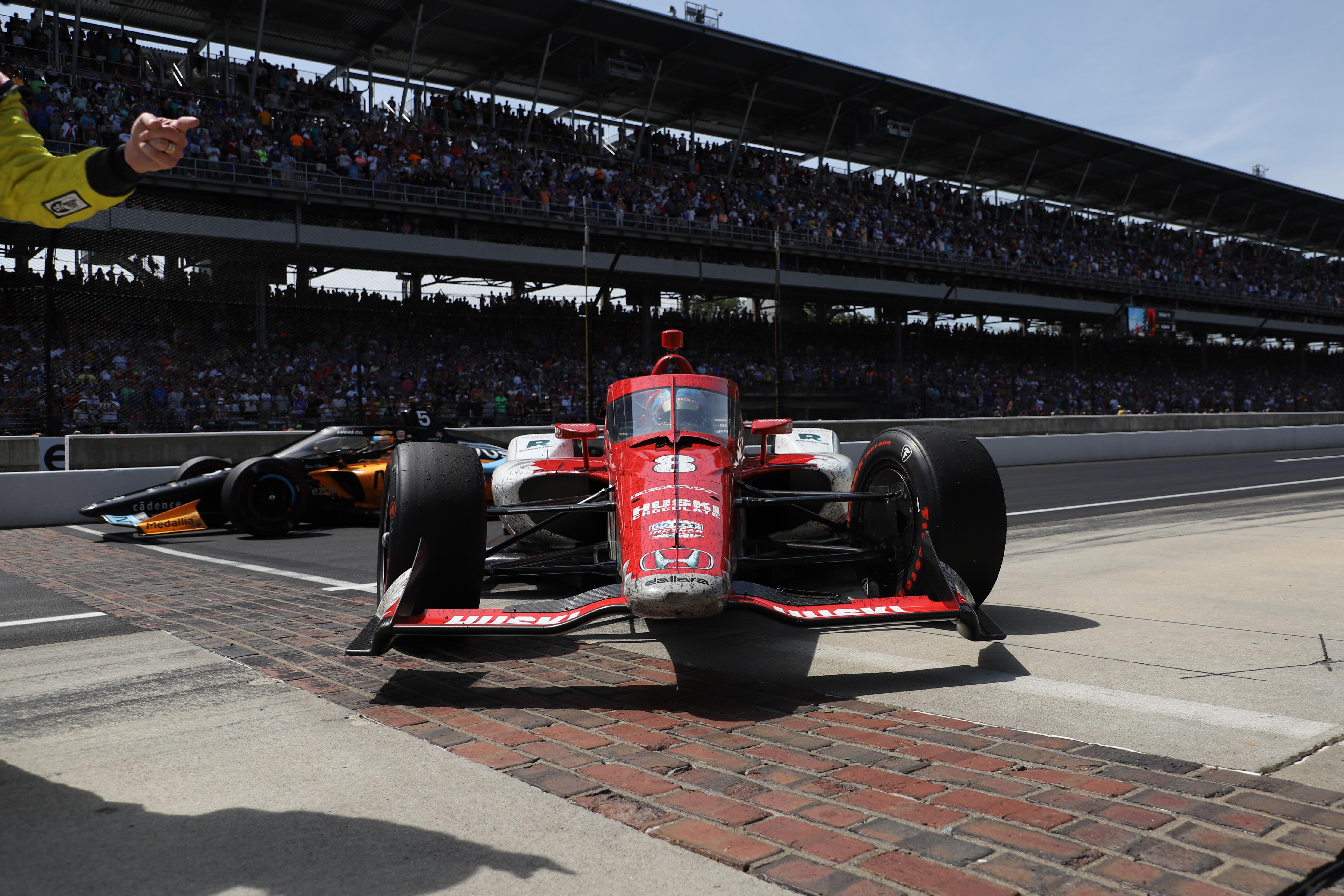 Still, it shouldn't just be down to the fact that Palou's future is uncertain. Ericsson has earned the right to a new deal regardless of what happens with his team-mates – although there still seem to be doubters that would disagree with the opinion that Ericsson is an elite driver and future champion.
He's struggled to be consistent in qualifying – even if that's presented the upside of countless drives through the field to strong race results – and he's still to win on a road course. Even though the competition is fierce and every driver makes errors, people seem to get hung up on Ericsson's misdemeanours with less sympathy than for other drivers.
Perhaps Long Beach is a poignant example for those not convinced. Ericsson spun out of a podium fight here last year and it cost him vital points in the championship.
last time in Long Beach… pic.twitter.com/jbQOGq754b

— NTT INDYCAR SERIES (@IndyCar) April 11, 2023
"I feel a big hunger of revenge going back to Long Beach because I was on for a really good result there last year when late in the race, I tapped a wall there and crashed out of running P3 towards the very end," Ericsson told IndyCar.com this week.
"I was very disappointed about that finish last year because we had a really strong car there, and I had a really good race going. So, I'll use that hunger and go back and try and be on the top step of the podium in Long Beach."
A few months before that race, when Long Beach finished the 2021 season, Ericsson also crashed out, losing the rear under braking while fighting Alexander Rossi. At the time he was just behind Palou, who went on to finish fourth in the race in which he sealed the title.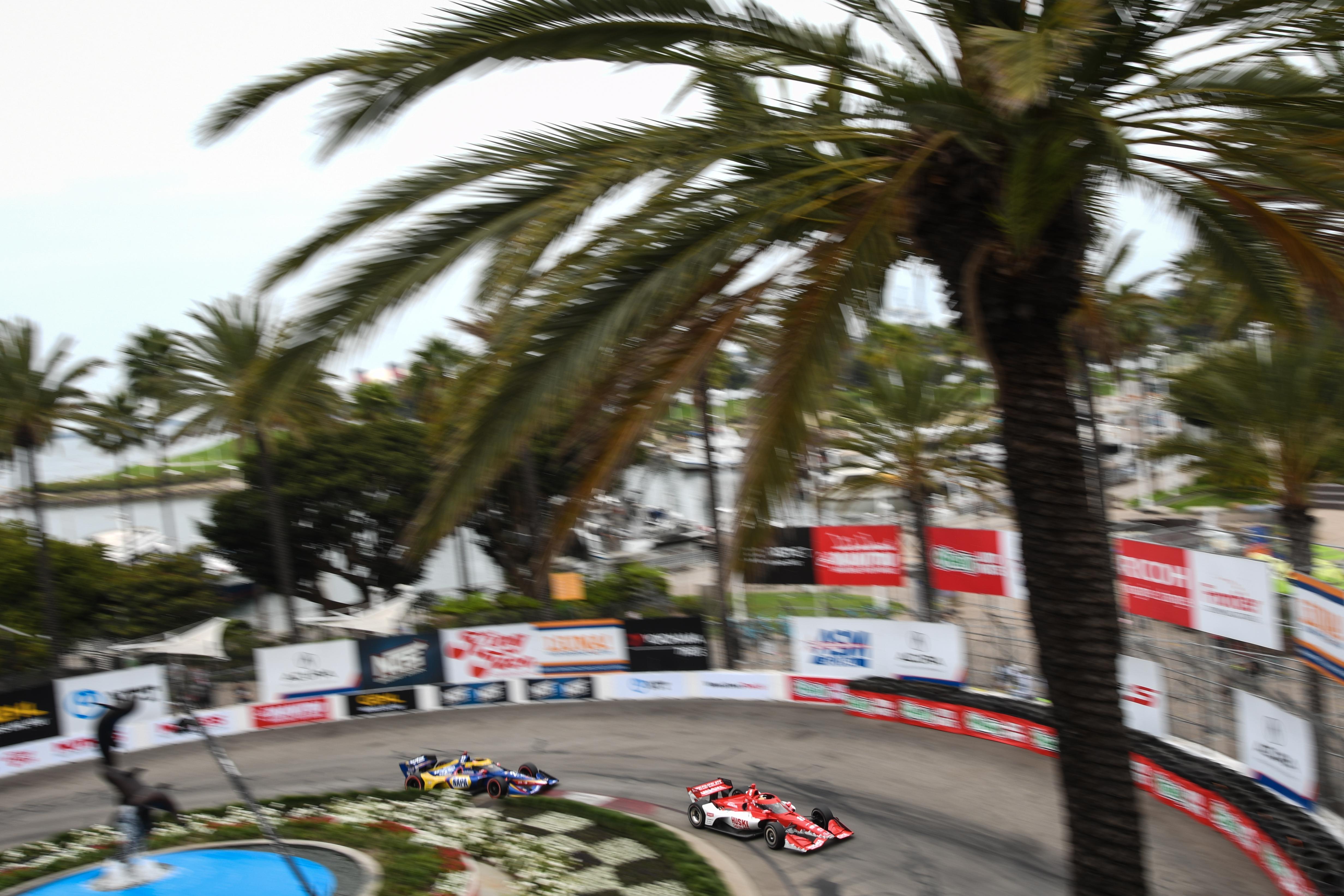 While three of Ericsson's four wins have come on street circuits, Long Beach has not yet been a happy one for the Swede.
However, Ericsson always works even harder in the face of adversity or a particular challenge and, lying second in the championship after a St Petersburg win and an eighth at Texas, he'll be hellbent on getting that "revenge" he wants at Long Beach. Perhaps the implementation of a mental coach for this season will help him tackle his Long Beach challenge.
As for his contract situation, apart from working out a deal that reflects that he's now an Indy 500 winner, likely resulting in a significant pay increase, it's an absolute no-brainer for Ganassi to keep him on – much to the chagrin of the teams who would be waiting like piranhas in the background to snap him up. That tells you all you need to know about how he's considered in the paddock.
Ericsson absolutely loves this team. He's in the rare scenario where his car's crew was brought together when he signed, having been a new entry for Ganassi and staffed by ex-Ford GT sportscar personnel among others at the squad for 2020.
He and engineer Brad Goldberg have established a rapport that's shared by other key members on the team and Ericsson has no doubt fought to keep as many of them together now that Ganassi has expanded into Extreme E and has a more significant Cadillac sportscar LMDh programme this year.
Most drivers are parachuted into existing teams and have to work through being the new kid on the block.
Because this group has found its feet together from the beginning – save for a few staff moves such as strategist Mike O'Gara, who went to sportscars but was replaced by former McLaren team boss Taylor Kiel this year – it's a tight-knit family.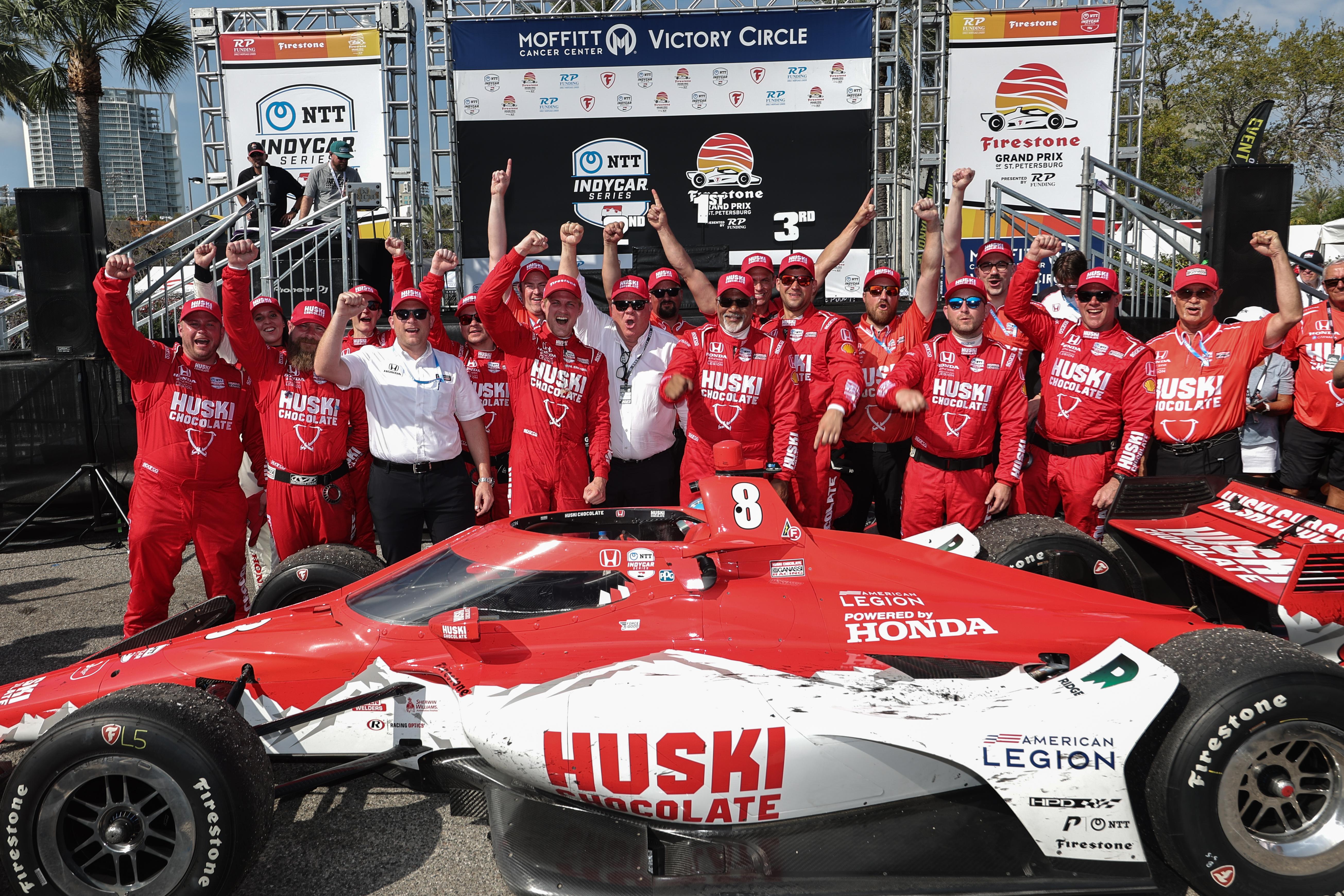 There's no doubt in those crew members' minds that they believe in Ericsson. It begs the question: What does he have to do now to one day be considered a Ganassi IndyCar great?
A road course win, a pole and a championship title are the three big boxes left to tick. We know he'll be fighting for those all season long.