Two-time winner Takuma Sato kicked off his first Indianapolis 500 with Chip Ganassi Racing with the fastest time in a 1-2 with team-mate Scott Dixon.
Here's everything you need to know about Wednesday at the Brickyard.
A full day of action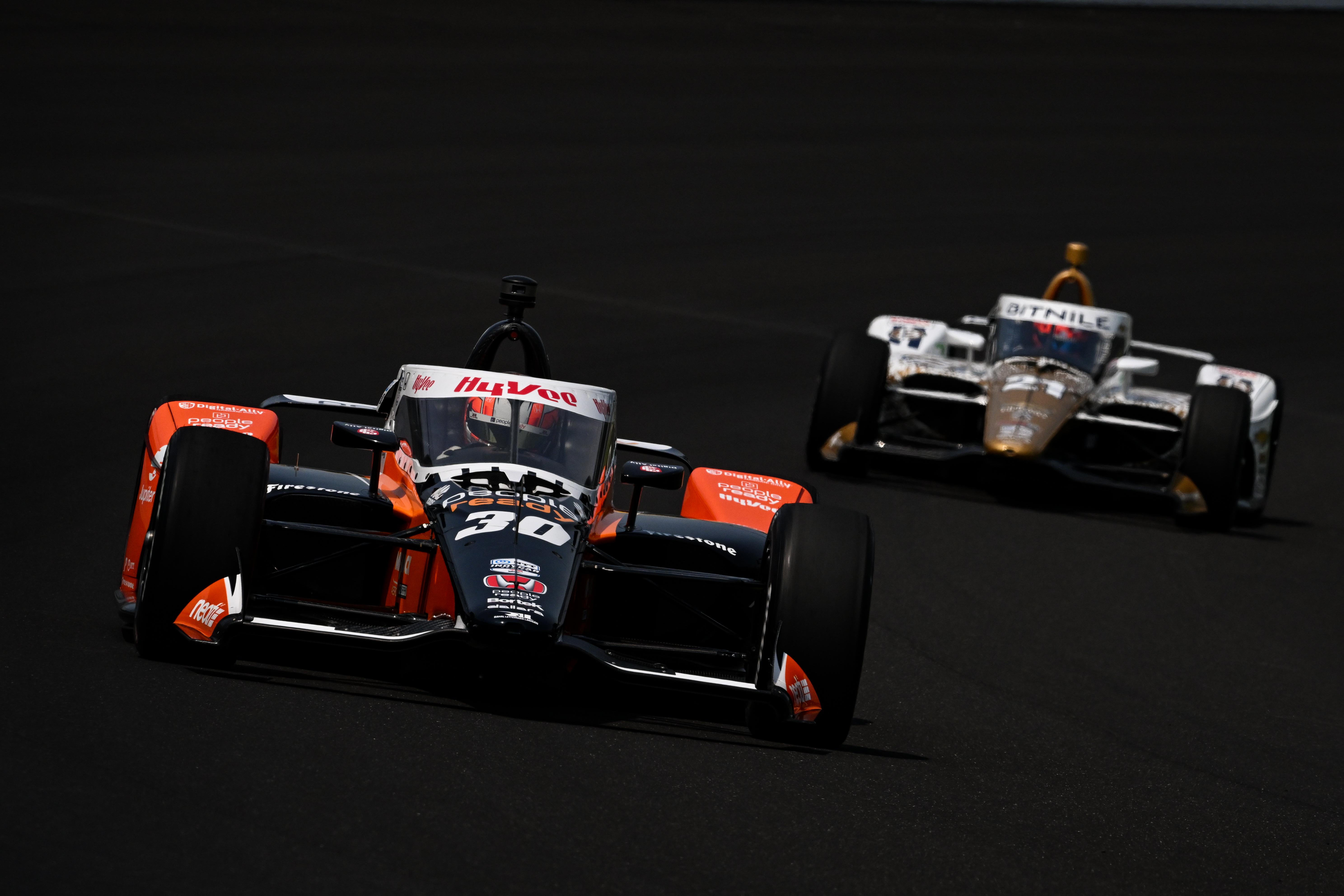 Rain washed out the opening day on Tuesday and, despite multiple attempts to get out on track even just for a set of install laps, the day was abandoned.
But temperatures were warm on Wednesday with mild winds and nice conditions for a first day of practice.
Who was fastest?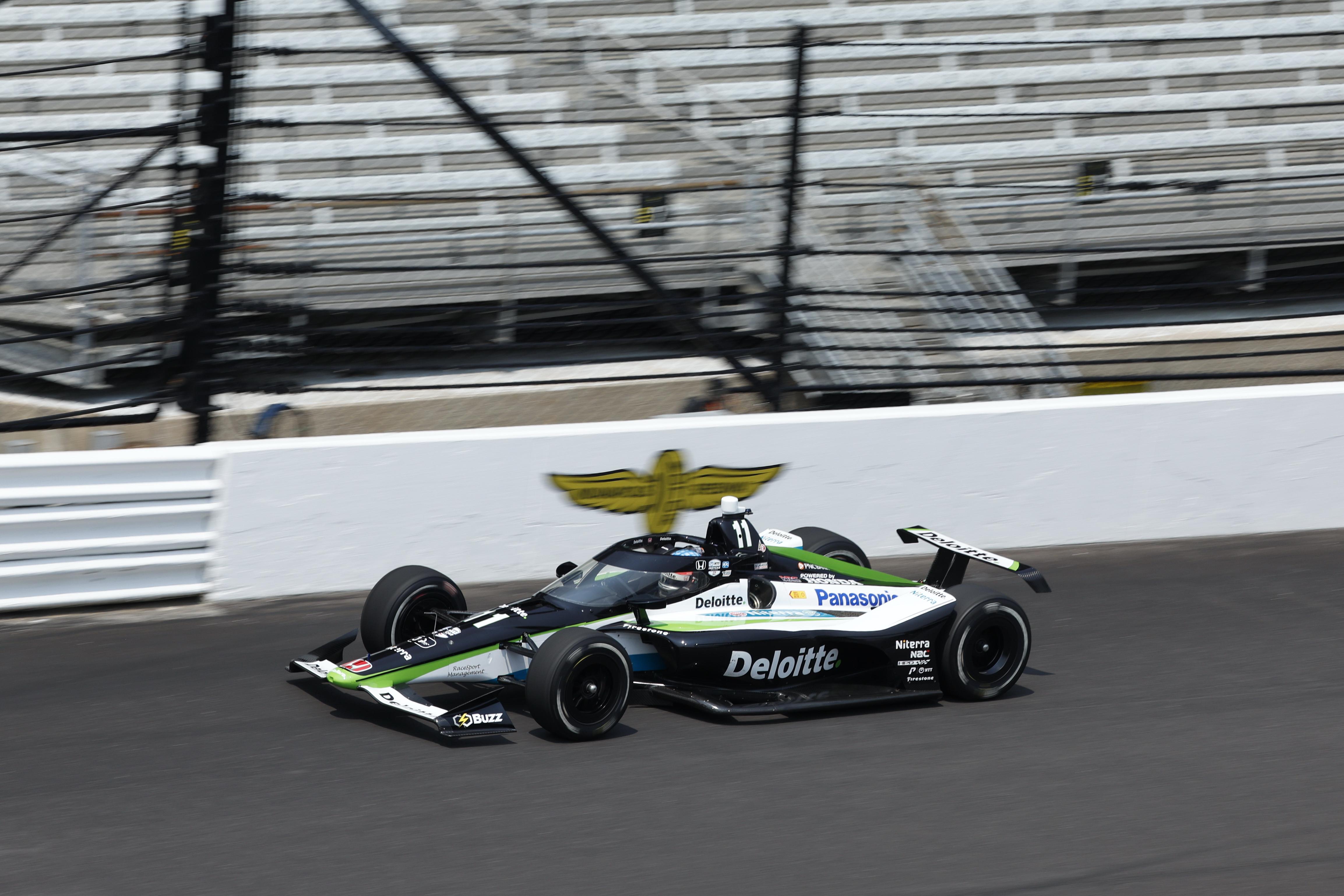 Sato was fastest and also topped both practice sessions in this week last year, but his lap of 229.439mph on Wednesday was better than either of those 2022 efforts – as his best last year was 228.939mph also set on the Wednesday on that occasion.
It's always important not to look too closely at the times because all the teams are on different programmes, whether it be running different set-ups or different levels of downforce – all of these things distort the order and how representative it is.
Saying all that, Sato and Dixon both managed laps of over 229mph and earlier in the day as well, with many of the late improvements coming with big pack running in the final hour.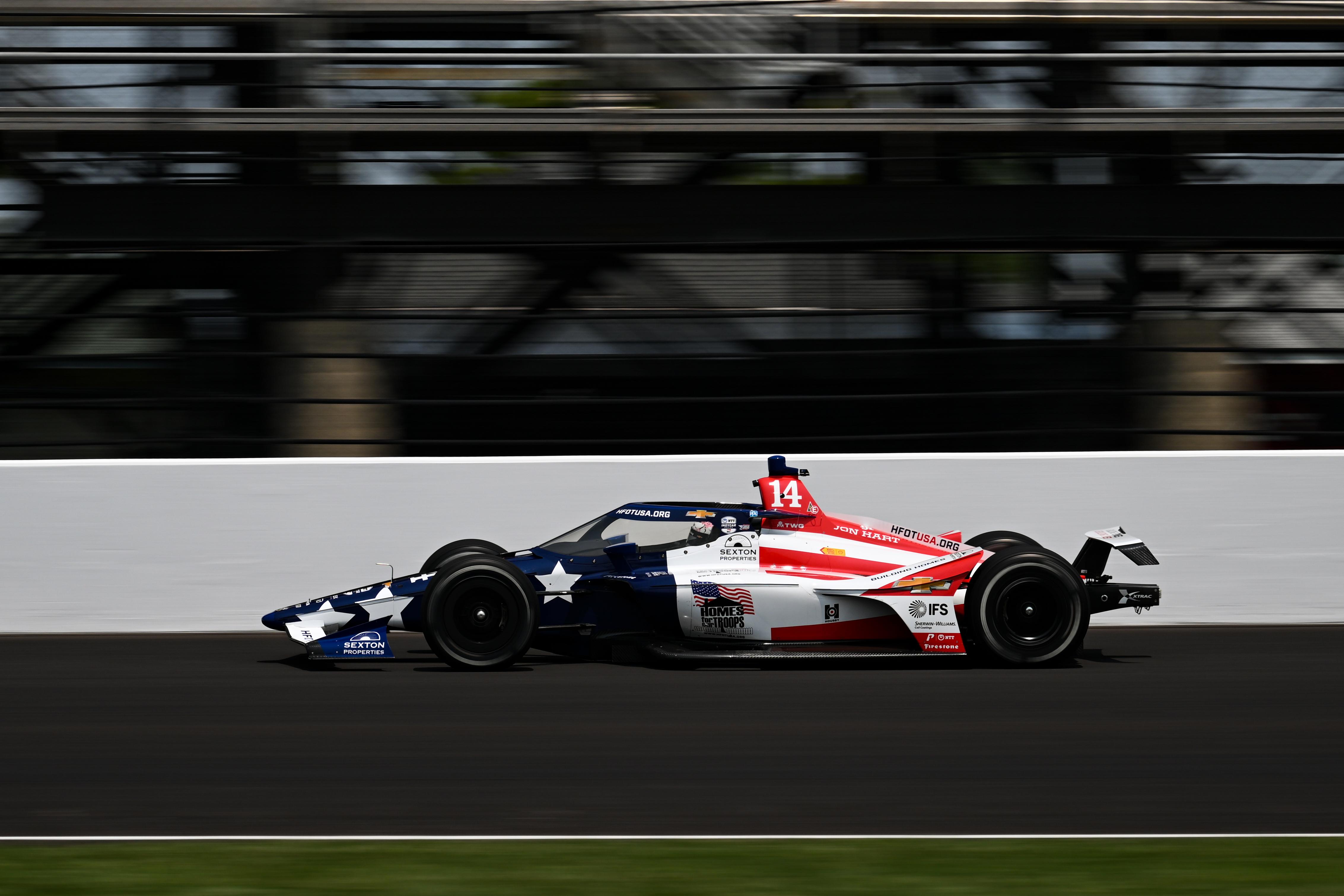 It had been a Ganassi top four before happy hour, but Santino Ferrucci of AJ Foyt Racing jumped to third with an impressive 228.977mph lap. Ferrucci is buoyed by feeling like he can mould his team around him as he's one of a number of key personnel joining that team this year and he'll be happy with progress.
Indy road course winner Alex Palou was therefore fourth, ahead of Penske's Scott McLaughlin and Andretti's Colton Herta, who both bumped reigning Indy 500 winner Marcus Ericsson down from fourth.
The no-tow rankings is a good chance to get an idea of who might be quick in qualifying as it records laps where cars haven't been in the draft.
That being said, it's only representative if everyone has done a qualifying run and recorded a no-tow speed for comparison, which wasn't the case on Wednesday.
Rinus VeeKay headed team-mate Ed Carpenter and Penske's Will Power in the no-tow top three.
In terms of manufacturers, Honda had six cars in the top 10 and three of the top five, with four Chevrolets in the top 10.
One of those Chevys was Ryan Hunter-Reay, the 2014 winner who kicked off his stint with Dreyer & Reinbold in strong fashion in eighth.
DRR is the only team that does one IndyCar race per year, but it's had some very strong top 10s in recent years and it had a good start with Hunter-Reay and Stefan Wilson in 15th.
Josef Newgarden was ninth for Penske ahead of Marco Andretti.
McLaren's happy despite misleading results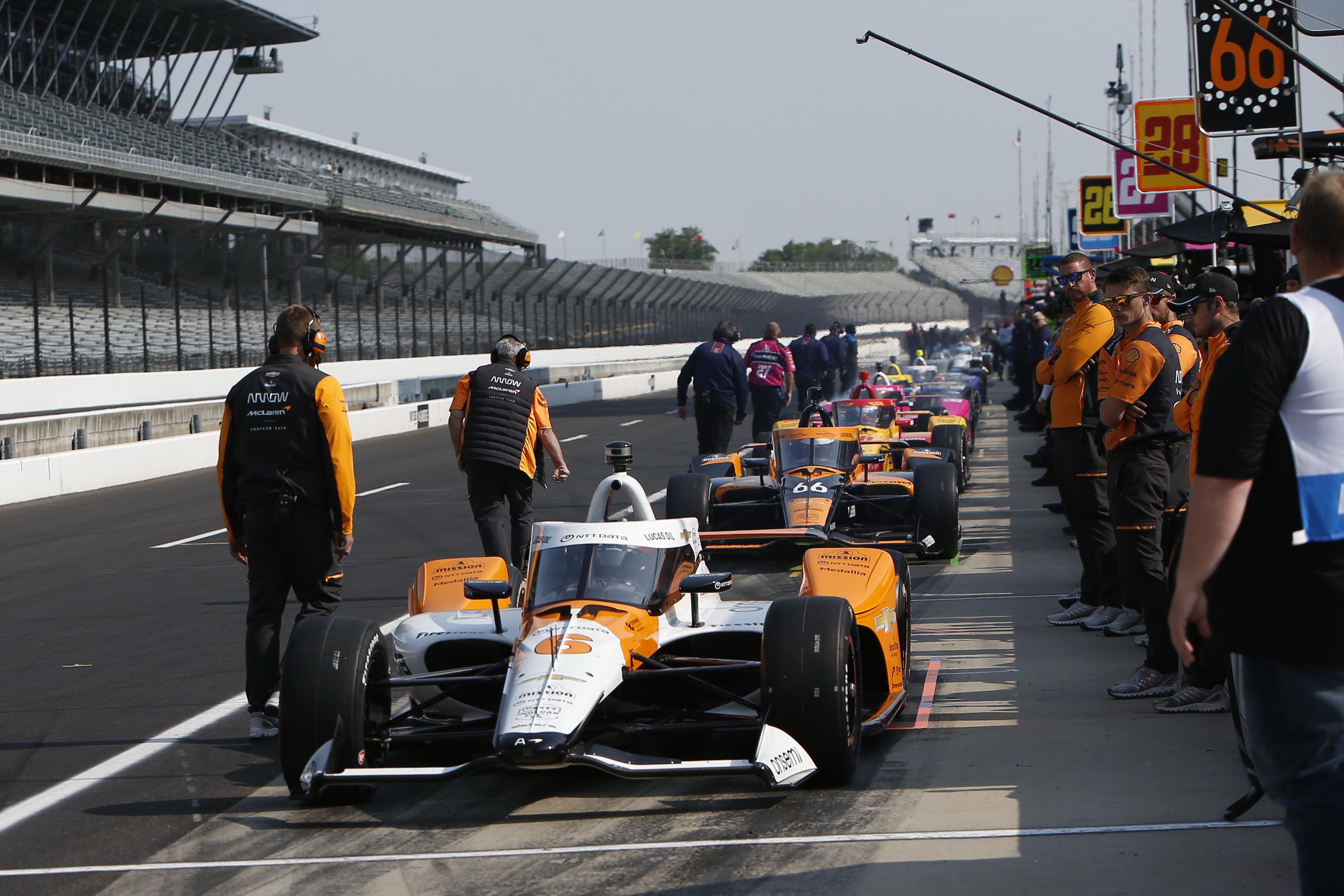 The McLaren team seems happy with its performance despite its best car being Alexander Rossi in 19th. Pato O'Ward was 20th, Tony Kanaan was 23rd and Felix Rosenqvist was 27th.
Rossi actually notched the most laps and almost completed three quarters of a race distance with 142 laps.
The team has been working through different set-up options and does not seem worried about where it has ended up in the overall order.
"Strong first day of running for the team," said McLaren racing director Gavin Ward. "We're focused on our own programme here, a lot of race prep work.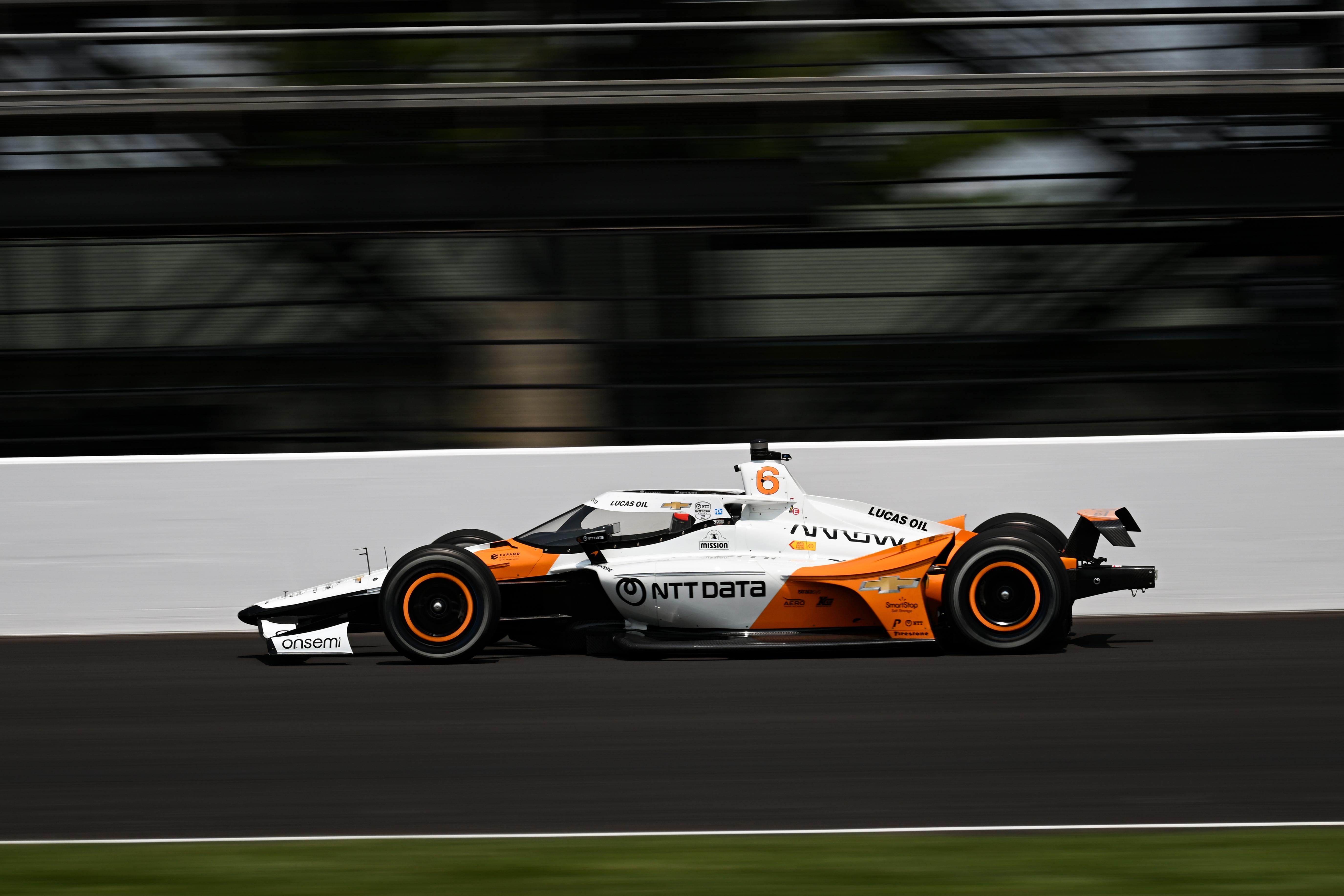 "We're pretty pleased with everything, got through a lot of tests today and we have a lot of data to chew through this evening. The drivers all seem reasonably comfortable for day one on track.
"Looking at the notes, we're pretty happy where we sit. It's always hard to judge around this place, but so far so good."
Golf or ping-pong ball?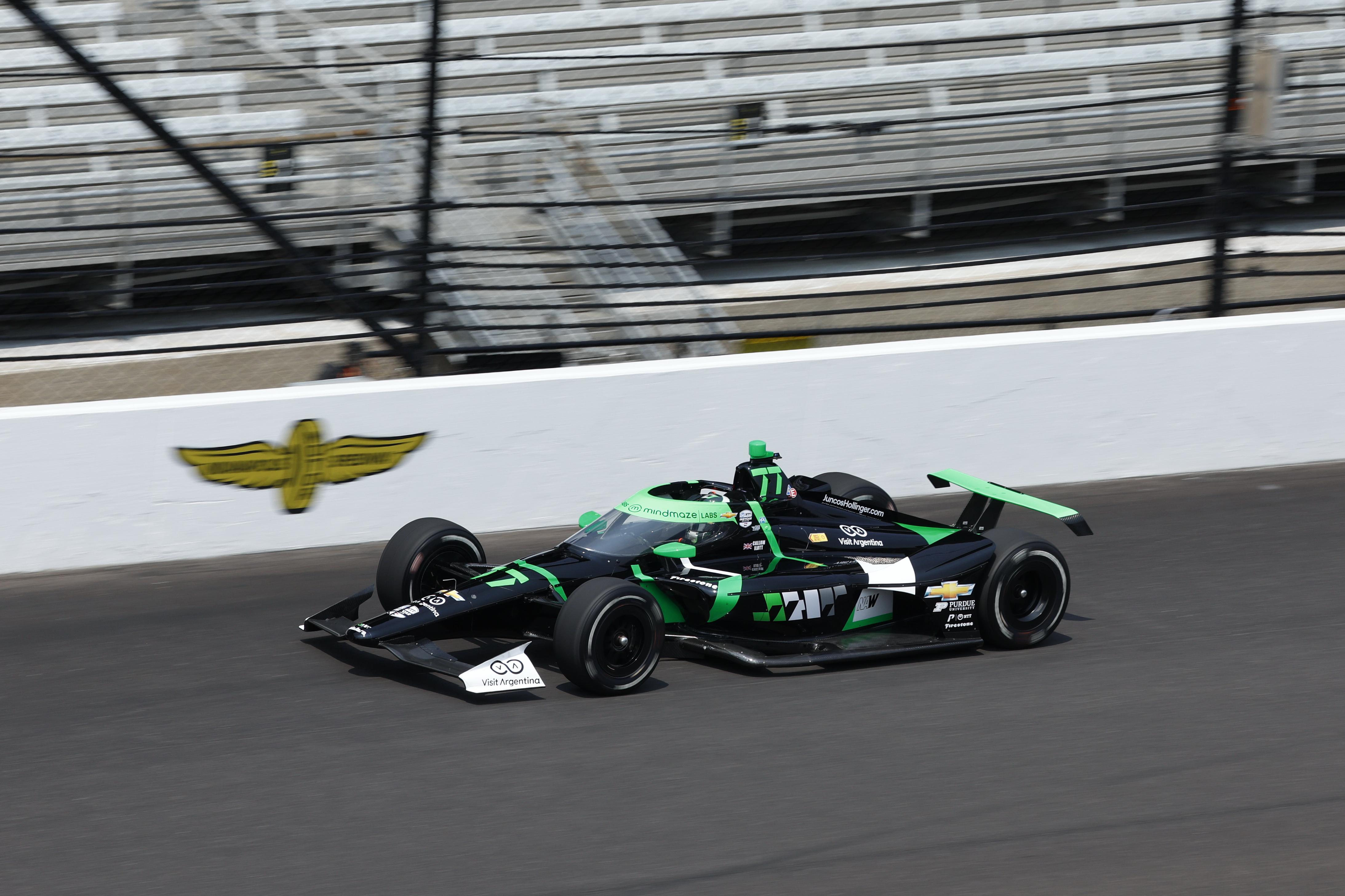 At the recent Indianapolis open test, Juncos Hollinger Racing driver Callum Ilott had hinted that he wanted to throw his Juncos Hollinger car in a trash can as it wouldn't drive straight with an awful handling issue.
He told Racer.com the handling was like "throwing a ping-pong ball down a corridor", but now he says it's more like swapping the ping-pong ball for a golf ball.
Whatever that actually means, he's generally happier.
"It was still the same, different to normal," he told The Race before his final runs.
"I think it's individual with the car we've got. I don't know if it's ideal or not but we've managed to work around it and get it to one area that, I don't know if it's optimal or not, but it's driveable so I'm happy.
"We've still got to tame it a bit, that's only the first three runs that we've had some clean corners."
On if they'll stick with this car or go to the back-up, he said: "At the moment, yeah [stick with this car].
"We've added a lot of things to try and make it work, a couple of those things weren't in the right direction and one or two things were. Now we're going to come back, it just takes a bit of time to change."
He initially ran laps under 220mph in the morning but eventually managed a 223.409mph with his last runs, which was the slowest of the day. The team has a big call to make in terms of what to do next.
RC Enerson's ready to go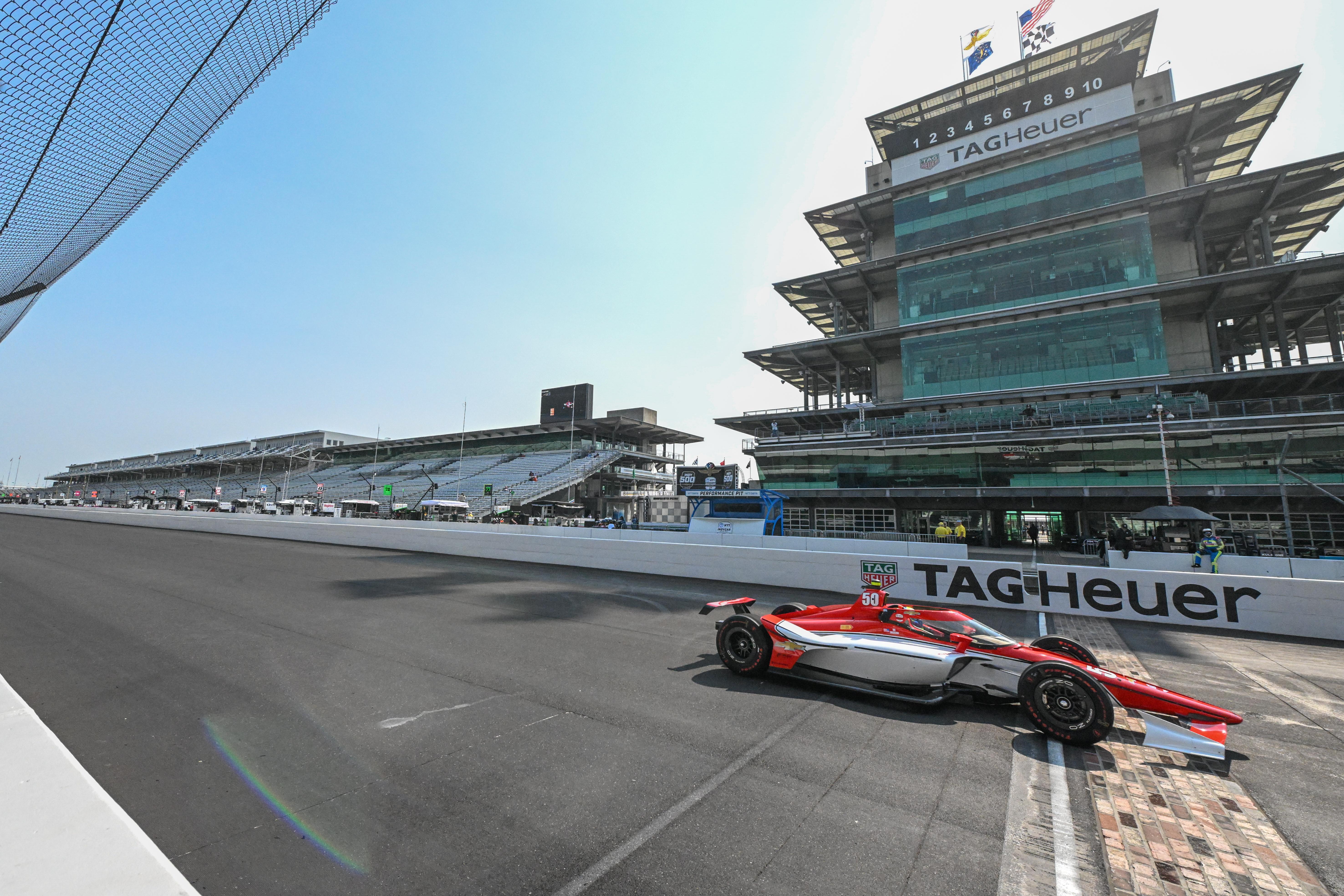 After missing the open test where all other drivers completed their rookie orientation, RC Enerson had to do his reintroduction to the event.
---
Rookie orientation procedure
Phase 1 – 10 laps at 205-210 mph
Phase 2 – 15 laps at 210-215 mph
Phase 3 – 15 laps at More than 215 mph
---
Enerson is driving for Abel Motorsports, an Indy NXT team making its step up to IndyCar and the Indy 500 for the first time.
He can drive unrestricted for the rest of the event. He set the 33rd quickest time in practice.
Nobody crashed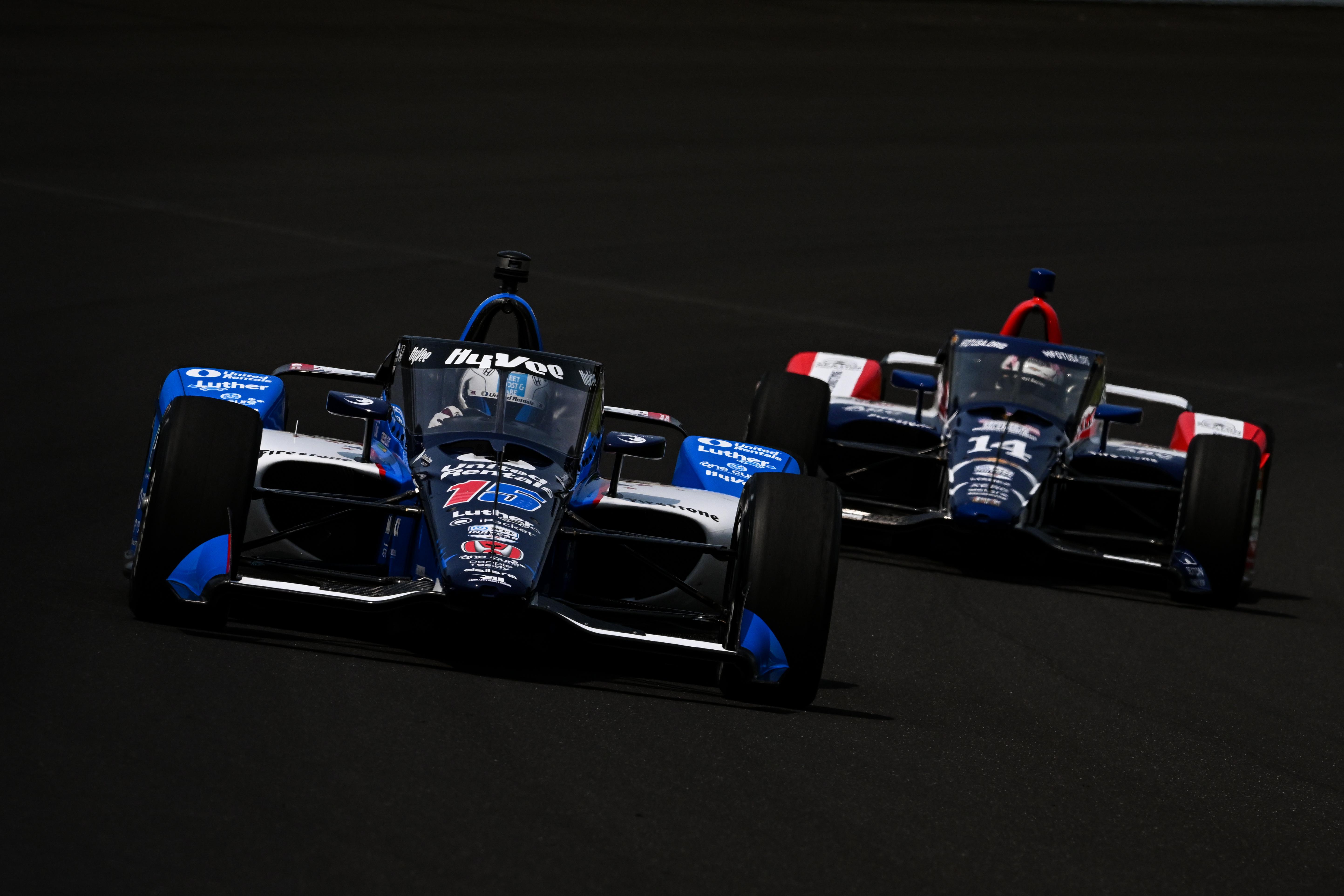 There were no big crashes on Wednesday as the hard work teams have put in to perfect their cars went without serious damage.
Graham Rahal brushed the wall in a "rookie move" where he'd looked away from the track and clipped the wall at Turn 2, but it didn't impact his day.
He'd been in the news ahead of practice after he admitted he could leave the team co-owned by his father Bobby Rahal at the end of the year if its performances don't improve.
His team-mates were low down the order but like McLaren the team doesn't seem overly worried by its positioning.
The only other significant incident was Hunter-Reay narrowly avoiding a three-wide crash with Scott McLaughlin as Hunter-Reay just cleared Ed Carpenter who was trying to get to the pits at Turn 3. McLaughlin apparently wasn't very happy with the incident on his radio.