The Milwaukee Mile oval's return to the IndyCar calendar has been confirmed with the release of the 2024 calendar, which does not include Texas or a non-championship race in Argentina as it stands.
Since Roger Penske bought IndyCar in 2020 he has made no secret of a desire for more oval racing and Milwaukee became a popular option because of the strength of the series' TV numbers in Wisconsin among other reasons.
It had first been linked to a return in 2021 but last year talks escalated and discussions over how to upgrade the circuit's facilities - not used since the 2015 race - and bring the venue up to current IndyCar standards.
It will be the home of a double-header creating part of the (points-scoring) 17-race schedule.
The 2024 NTT @INDYCAR SERIES schedule includes a return to the Milwaukee Mile!

Full schedule below.👇 pic.twitter.com/SZX9yy2r2J

— INDYCAR on NBC (@IndyCaronNBC) September 25, 2023
"There is such a great tradition and history of IndyCar racing at the Milwaukee Mile, and we are excited to build on that legacy with a Labor Day weekend IndyCar doubleheader beginning in 2024," said Roger Penske, chairman of Penske Corporation.
"We appreciate all the loyal and passionate IndyCar fans in Milwaukee and across the state of Wisconsin, and thanks to our partnership with the Wisconsin State Fair Park, we can't wait to return to the Mile next season."
---
The Race says
Matt Beer
There's a lot of romance attached to IndyCar short oval racing as a concept, especially for those of us who fell for it during CART's 1990s heyday.
Back then the likes of Milwaukee guaranteed ultra-close competition, lap after lap of wheel-to-wheel racing with leaders side by side trying to dodge through heavy traffic, all a greater test of actual driver skill than the unnerving flat-out drafting battles of the superspeedways.
It's that kind of nostalgia that always makes any move to increase the oval - and particularly short oval - presence on the calendar a popular move among hardcore fans.
But IndyCar oval racing can't survive on just nostalgia. Even by the late 1990s, increasing speeds and aerodynamic turbulence meant the short ovals were becoming processions decided by pitstops.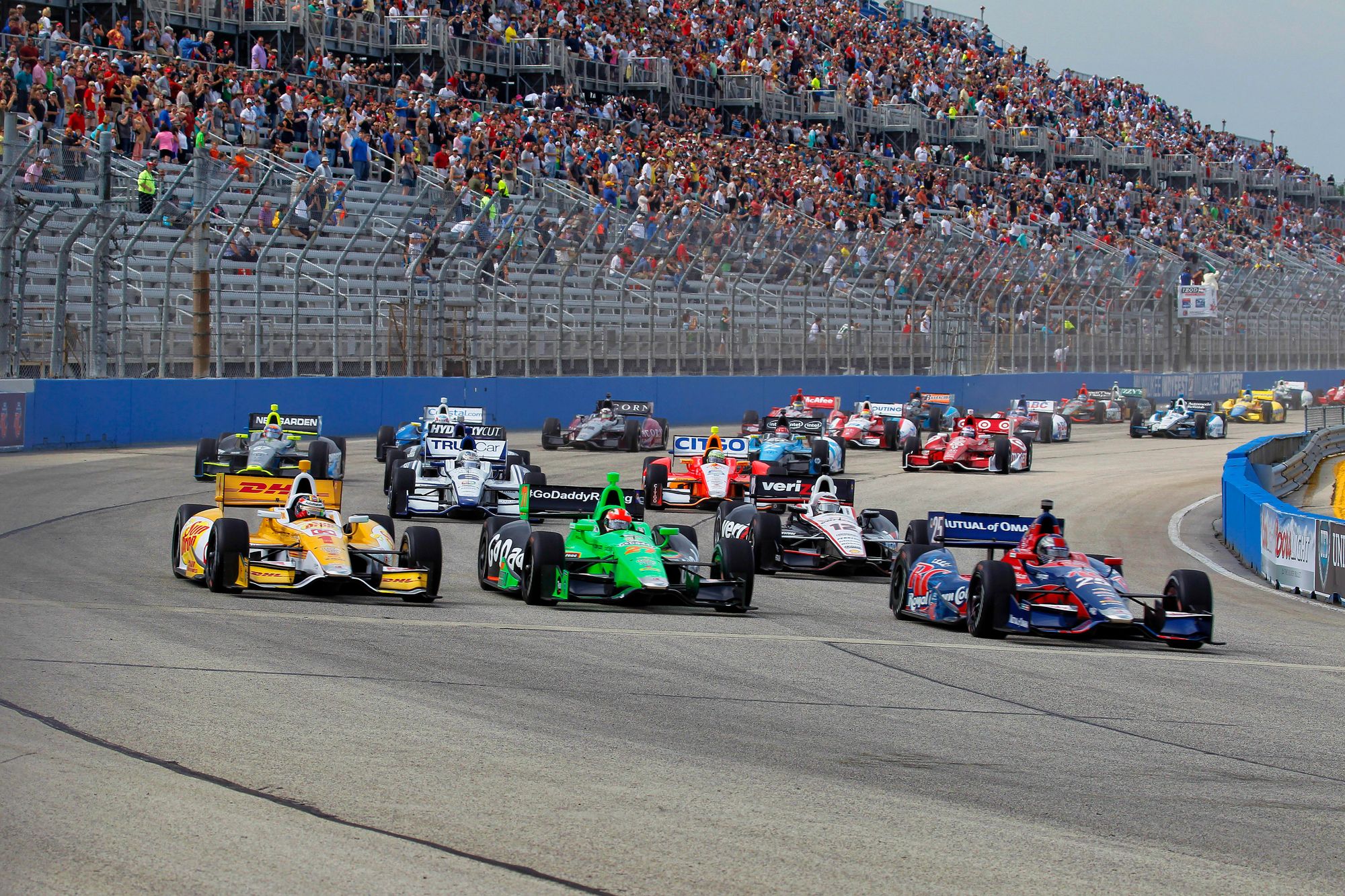 It's felt like IndyCar has been incessantly tweaking aero packages, tyre packages, surface grip options and track configurations over the last two decades trying to recapture the right flavour of oval racing magic and achieve an elusive middle ground between terrifying pack racing that requires only brain-out bravery and turgid follow-the-leader trains. There have been plenty of successes along the way, but the old equation of oval racing = great racing doesn't reliably apply like it used to in an aerodynamically simpler world.
Crowd figures at many ovals have been hit and miss too, and empty seats are very conspicuous in giant grandstands. Nostalgic CART fan enthusiasm doesn't necessarily equal big turnouts.
So there are reasons to be wary. But given Roger Penske and his team's appreciation of what made IndyCar great, you can be confident a lot of thought will have gone into how to make Milwaukee's return a success before the plan was committed to. And for generations of fans, seeing a full grid of IndyCars back on the Mile will be as evocative as the returns to Road America and Laguna Seca proved to be.
---
The calendar has been issued later than in previous years, and it's perhaps less than ideal that Milwaukee has essentially replaced an oval instead of being an additional oval to the calendar.
That's because of the IndyCar Series' TV partner NBC and its broadcasting blackout for the Olympics in Paris next year running from July 26-August 11.
That meant a host of events have had to move - including Laguna Seca (below), with the already-announced news that Nashville is the new season finale - and Texas already hosting a NASCAR race in April and with IndyCar being extremely busy through August and early September, a result has not been forthcoming.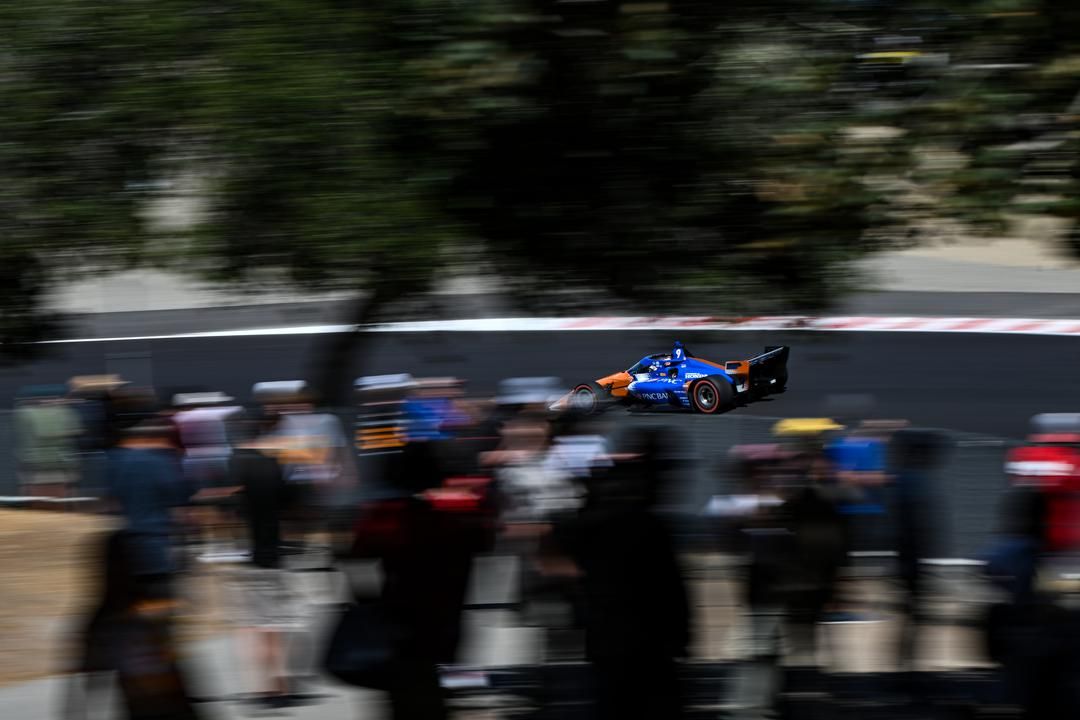 It means there is no oval race before the Indy 500.
The non-points race at the Argentine MotoGP venue Termas de Rio Hondo is another that has been rumoured since 2021 but has not come to fruition.
It's not universally popular in the paddock to run a non-points race, plus the financial situation in Argentina and multiple instances of fan abuse including from Argentinians towards Callum Ilott - team-mate of Argentinian Agustin Canapino - probably hasn't helped the cause.
The biggest changes then are the addition of Milwaukee and the moving of Laguna Seca's race from mid-September to June. We're also back to having one weekend on the Indianapolis road course.
Nashville becomes the season finale, a made-for-TV event at Thermal between the St Petersburg opener and Long Beach had already been announced and the new schedule confirms the Gateway oval will return to a night race format. Iowa's Saturday race will also take place at night for the first time since the event's return in 2022.