The Olympic Games were always going to throw a spanner in the works for IndyCar as it put its 2024 calendar together.
However, the Olympics - which demands the complete attention of the NBC television group that shows IndyCar in late July and early August - isn't the only hurdle in the way of this schedule.
Here's what we've learned about one big race unexpectedly missing out, a second non-championship race which looks like its absence will be rectified for next year, and some other series news emerging after the calendar was released on Monday.
Texas standoff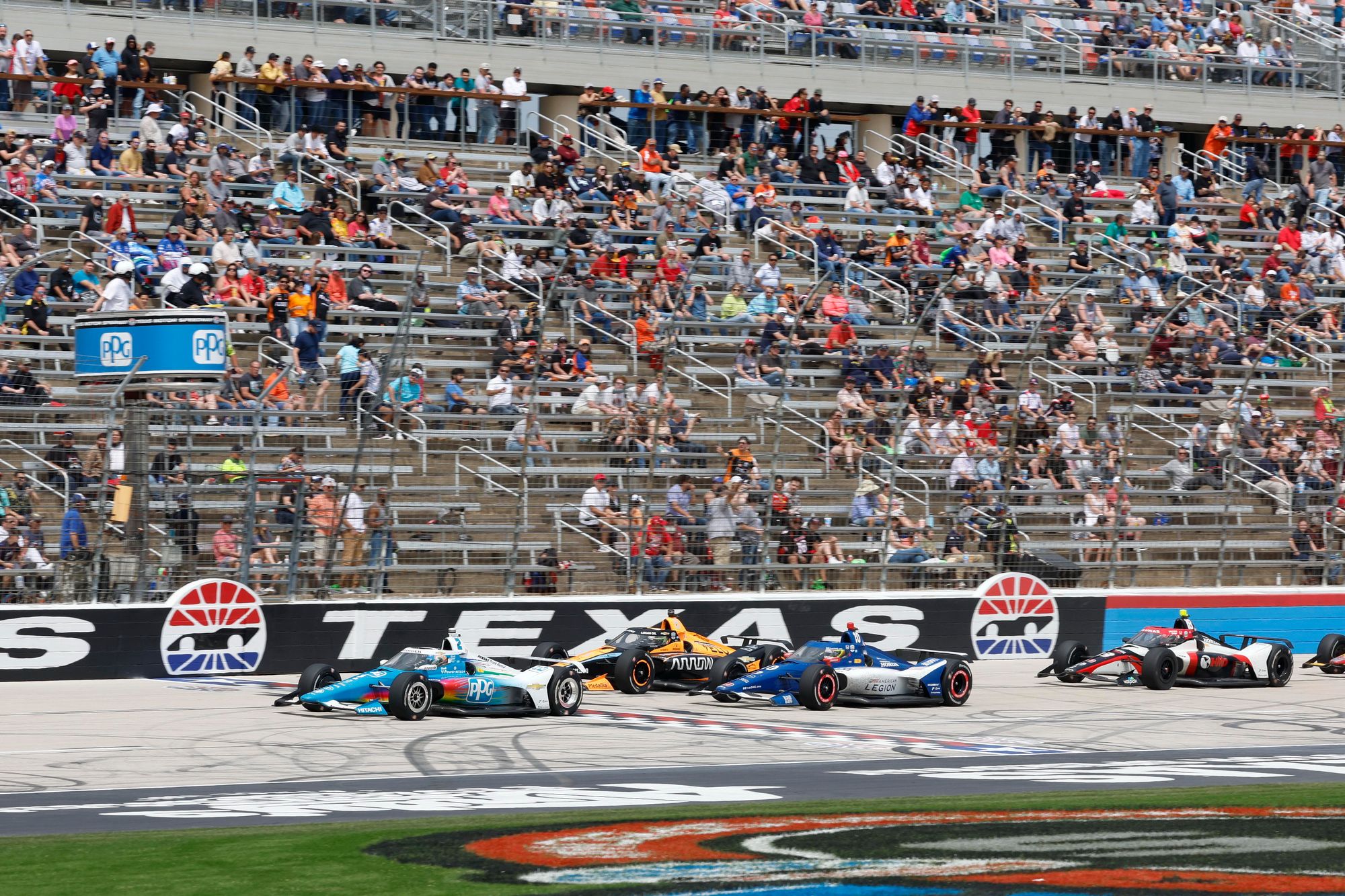 George Strait once sang "all my exes live in Texas, and that's why I hang my hat in Tennessee". With such a focus on IndyCar's finale in Nashville and the Texas Motor Speedway falling off the calendar, there are more than a few parallels...
Home to IndyCar since 1997, the Texas Motor Speedway has no home on the 2024 calendar, although describing its relationship with IndyCar as 'on a break' rather than a total split would be more accurate. At least that's what Penske Entertainment President Mark Miles reckons.
Asked about the likelihood of returning to Texas, Miles said: "I think there's an opening, and it certainly doesn't mean that we're not going back, the fact that we're not there in 2024.
"I think everybody understands we have basically zero flexibility after the Olympics next year, and with NASCAR's move into the spring there, there really wasn't an opportunity from TMS's [Texas] perspective for us.
"So OK, there's a great relationship there, and we'll double back and see what's possible in the future.
"I will say, though, I think that market is really important to us, so it's not something that will be neglected."
NASCAR's race moving to April would mean two big events for TMS in short succession. And with IndyCar racing almost every weekend after the Olympics, it became quickly clear that a solution wasn't going to be possible.
There is a bit of exciting news - depending on your perspective - here though.
It was rumoured that IndyCar offered a double-header weekend to Texas and NASCAR.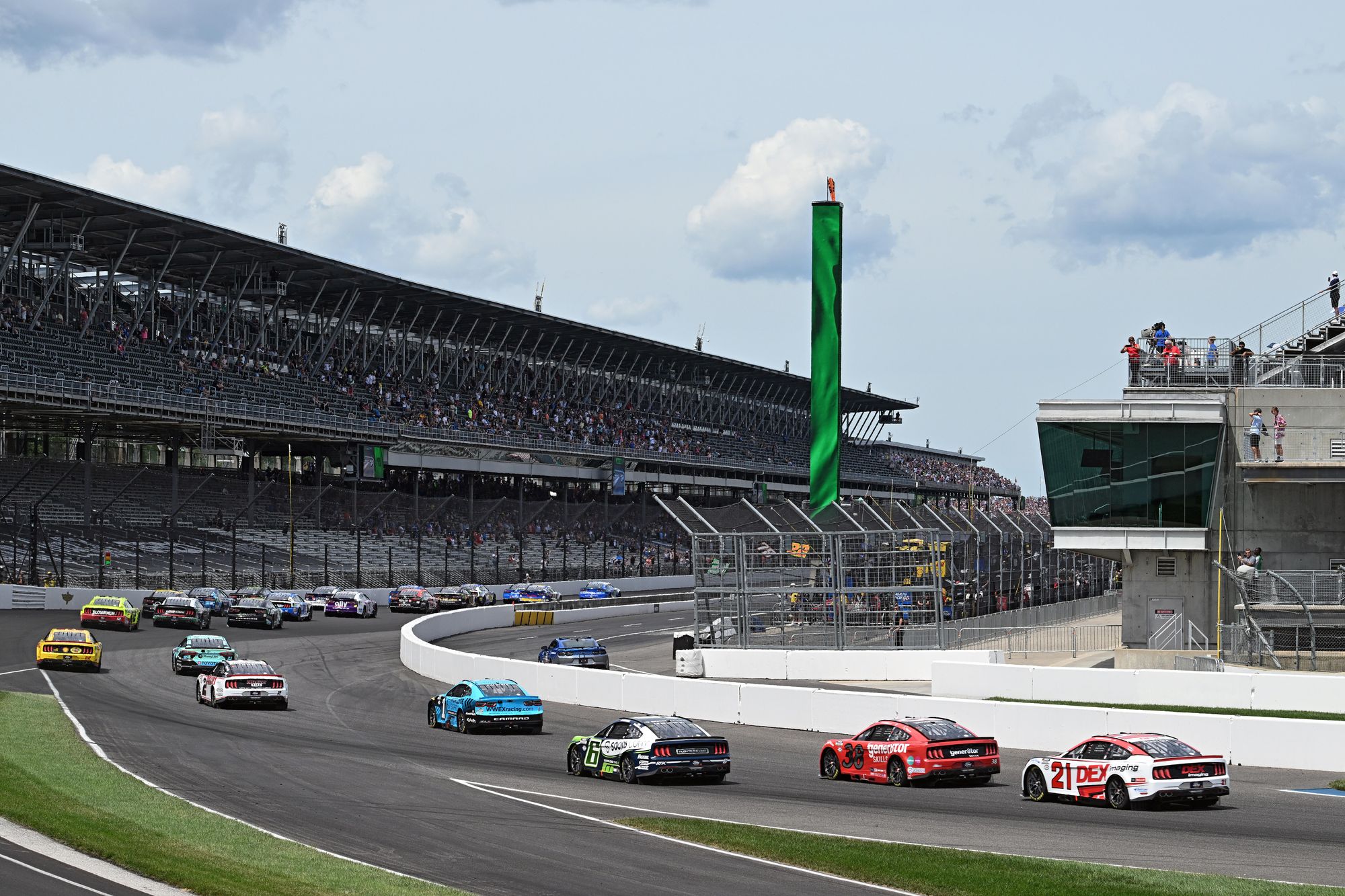 IndyCar and the NASCAR Cup Series have shared the Indy road course race in August over the last two seasons. That has been a groundbreaking move for the two series to show a willingness to work together, despite the tribalistic battles between the two - usually taken up by fans - in the past.
Miles confirmed IndyCar had offered to split a weekend with NASCAR. Obviously it's not happened, which might not be a positive sign for it happening in the future, but this also all happened so quickly that NASCAR might have felt it wasn't possible to organise at short notice but might be open to it in the future.
A first ever IndyCar/NASCAR shared oval weekend would be absolutely spectacular for fans.
"I think we have a really good relationship with NASCAR. There are intermittent conversations about the possibility of doing more together," said Miles, whose Penske corporation owns IndyCar and has the benefit of Roger Penske being well-respected in NASCAR, too.
"I think the spirits are willing, and then you get into all the complicated difficulties of laying schedules on top of each other or side by side and making that work.
"There will probably be more in the future, but I can't tell you right now where that may happen."
Fundamentally, something has to be worked out because IndyCar's schedule is always busy in August/September even without an Olympics and there's every chance NASCAR could keep the April date. What will IndyCar do then?
It's believed that Texas wanted IndyCar back as much as IndyCar wanted to be there, so there doesn't appear to be anything sinister going on here.
It's just very sad. Texas was a brilliant race for that region - Pato O'Ward brought hundreds of Mexican fans to the event last year - but it also provided rookies a chance to race at a superspeedway before the Indianapolis 500.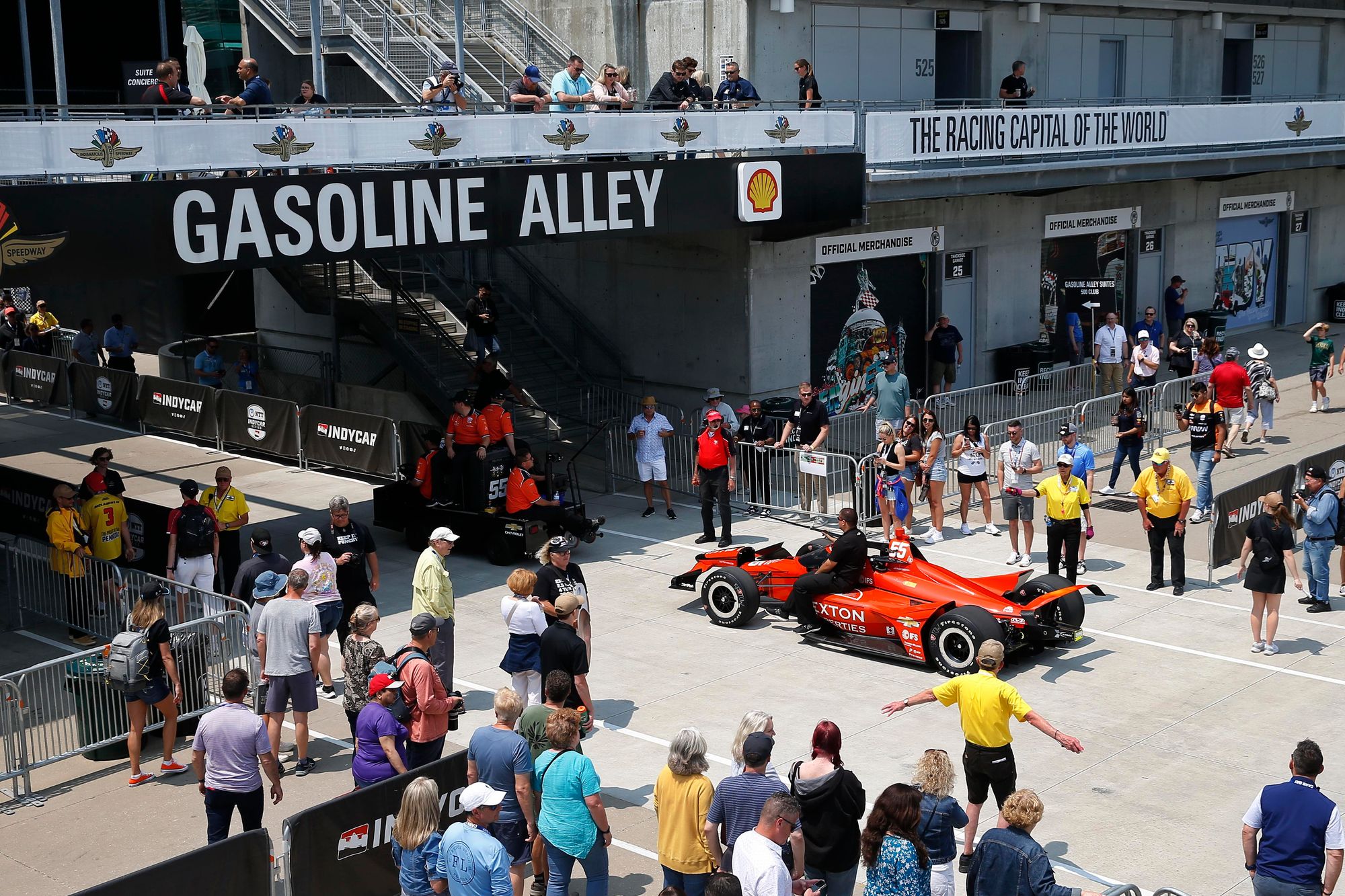 There's no oval before the Indy 500 now.
While there's plenty of practice time and an open test at the speedway, Texas did give the opportunity for rookies to learn about drafting and timing overtakes in real-time. That happens in practice at the Indy 500, but without the pressure of a real-race situation.
It had worked so hard to improve the racing too, after the PJ1 traction compound applied to the track after a recent repave made the track almost a one-lane circuit.
A high-line practice session to rubber in that higher lane and constant aero package tweaks gave us a really good couple of Texas races the last two times out and attendance was much improved last year at a track that has suffered from empty-looking grandstands.
It's a shame that hard work by everyone has been stymied.
No need for tears over Argentina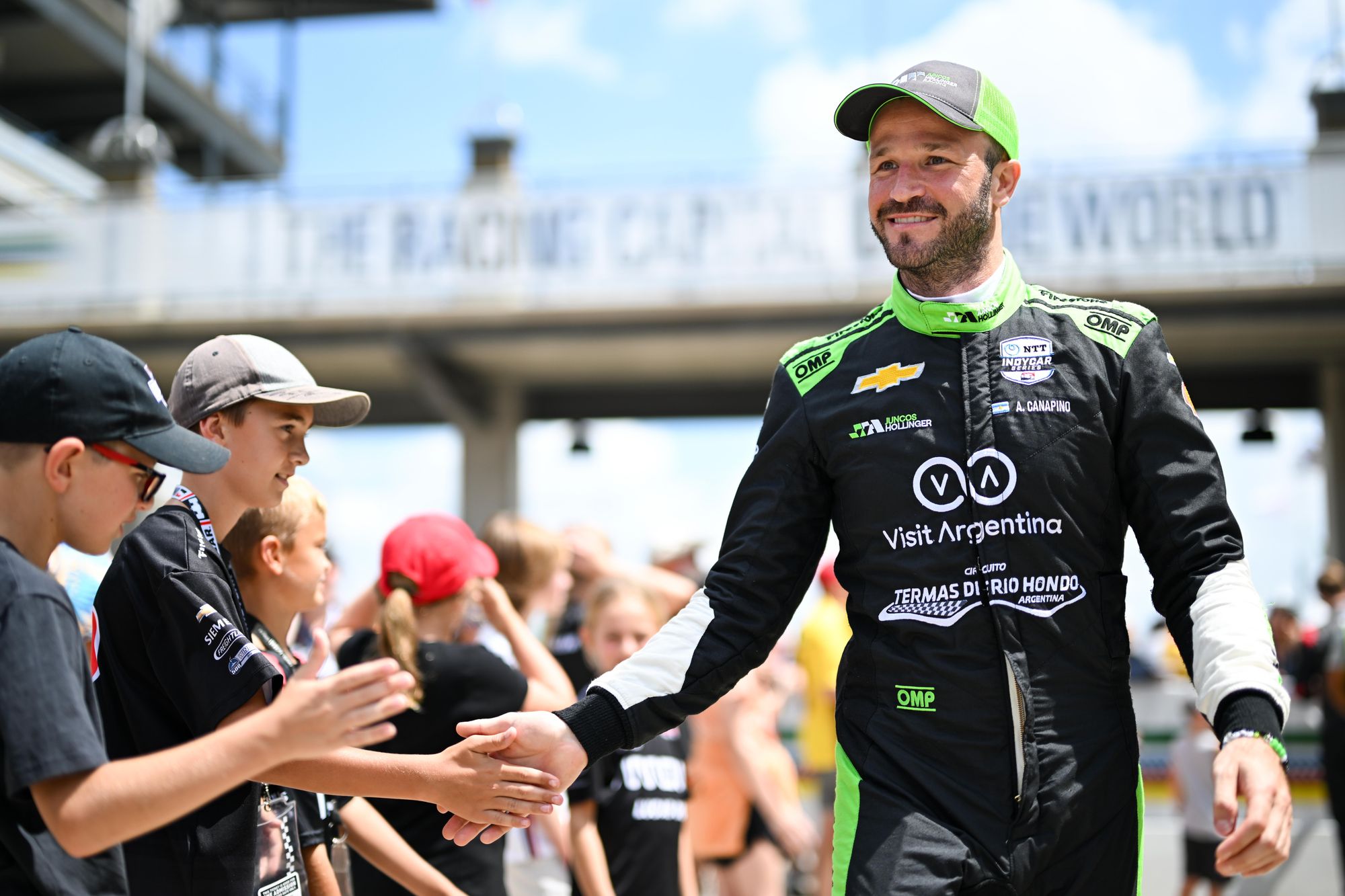 IndyCar's discussions over a first race outside of North America since Sao Paulo in 2013 have been well documented.
Argentina is extremely keen to host a race at the Termas de Rio Hondo circuit and representatives from IndyCar have visited Argentina (just as representatives from Argentina have visited the Indy 500).
The addition of Ricardo Juncos and his team, which fields Argentinian Agustin Canapino, has only accelerated the interest in IndyCar and despite its omission from the calendar, the race has had an emphatic boost from Miles.
"Not a week goes by, including this week, where we don't have great ongoing conversations to try to work out the details to race there in the fall of 2024," he said. "So it's not done yet, but we continue to make progress.
"It's something we're very interested in, as are the authorities in Argentina, and hopefully we can get it over the line."
Some wondered if the delay or omission of an Argentina announcement was in part down to an ugly Laguna Seca race, after which Callum Ilott received online social media abuse over his role in an incident where team-mate Canapino lost his front wing.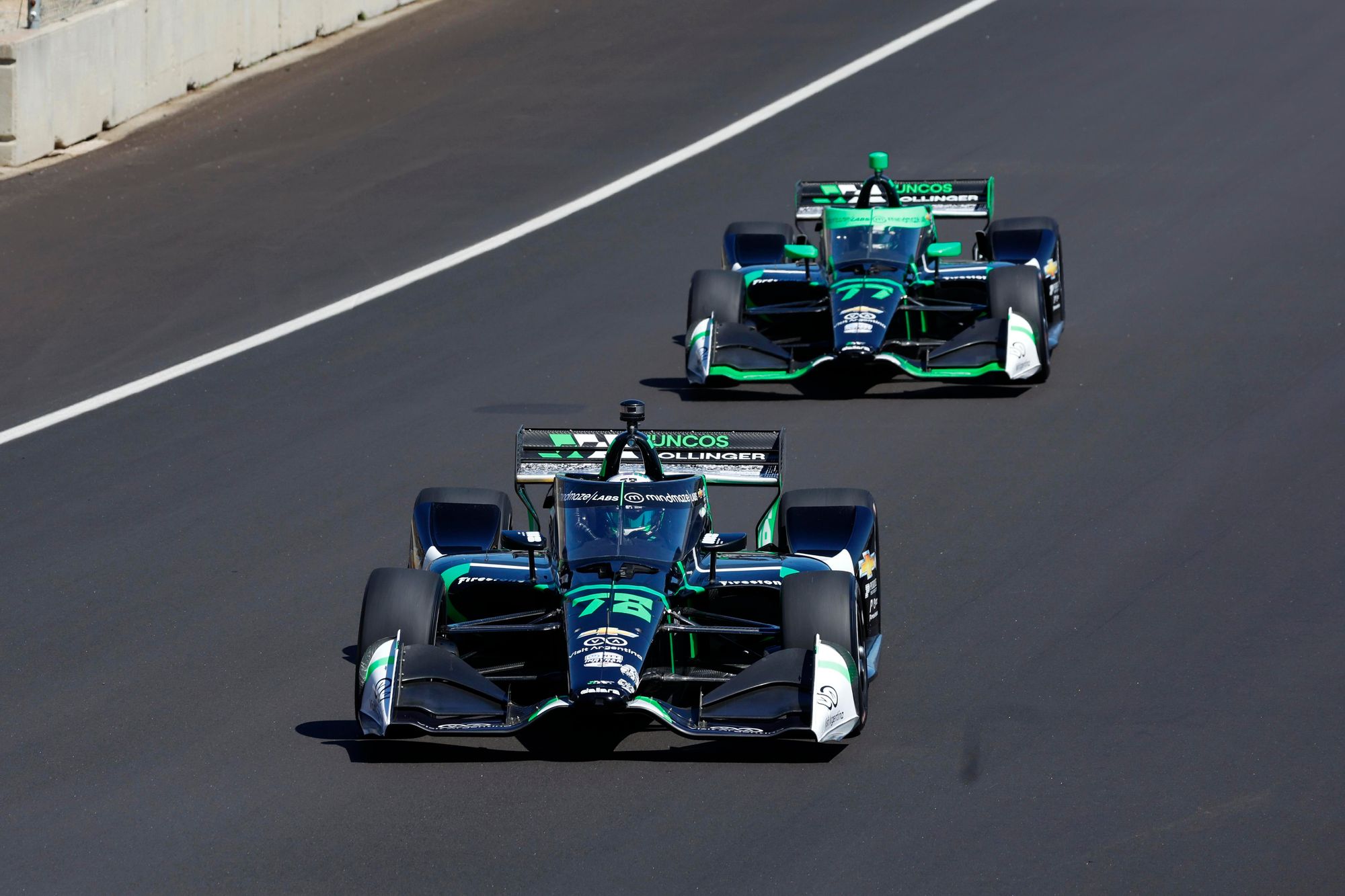 Video clearly showed Canapino was to blame but Ilott didn't receive the most emphatic of defences from his team in terms of his role in the incident.
Asked if the aftermath of Laguna Seca had caused a delay or hesitancy, Miles replied: "The short answer is no, absolutely not.
"There's a lot of business points to work out, as you know, for us to fly down there.
"There's a lot of logistical issues that have to be worked out. There's a lot of inflation in Argentina right now, so that has to be hedged or managed.
"Absolutely nothing to do with all that."
The race would become the second non-points race after the new for-TV event at the Thermal Club in March, which fills the gap between St Petersburg and Long Beach that Texas previously occupied.
It's not all about things that are missing. Here are some extra details we gleaned from the aftermath of Monday's calendar announcement.
Losing network races, new media partner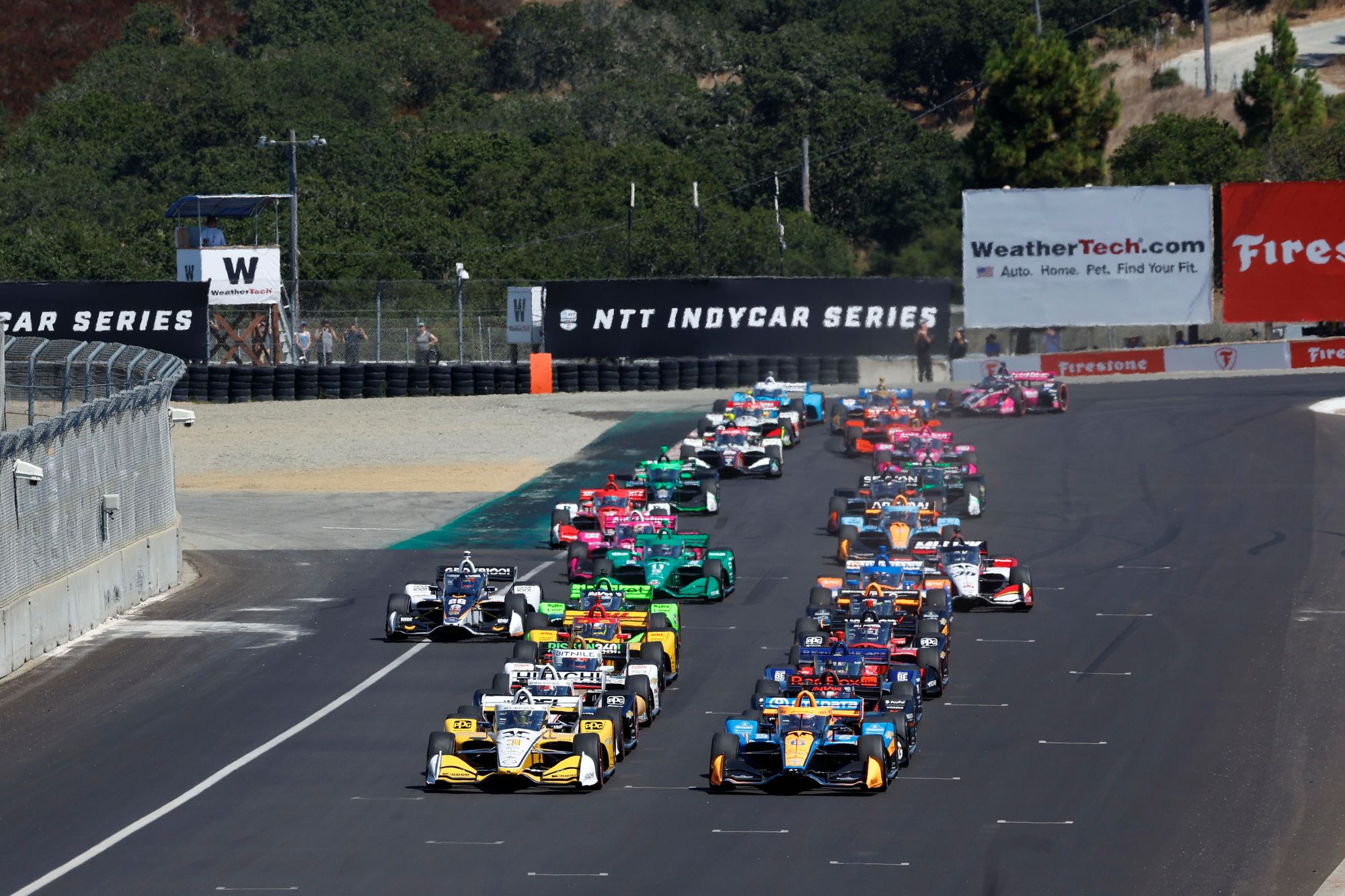 IndyCar's TV schedule is always tough to unpick because races are spread across NBC, USA Network and streaming on Peacock.
There are fewer races scheduled to be on the biggest and best of those - NBC, which is network television - which will almost certainly mean lower TV ratings for those events and therefore lower value for sponsors.
Four fewer races are set to be on NBC, which is not an insignificant number.
Asked what can be done to ensure strong ratings, Miles said: "It starts with the scheduling and to try to make sure, for example, that there are great lead-ins before us, and there is some of that as well as the flip side of that, our racing is a lead-in to, in this case, NASCAR racing. Those things help.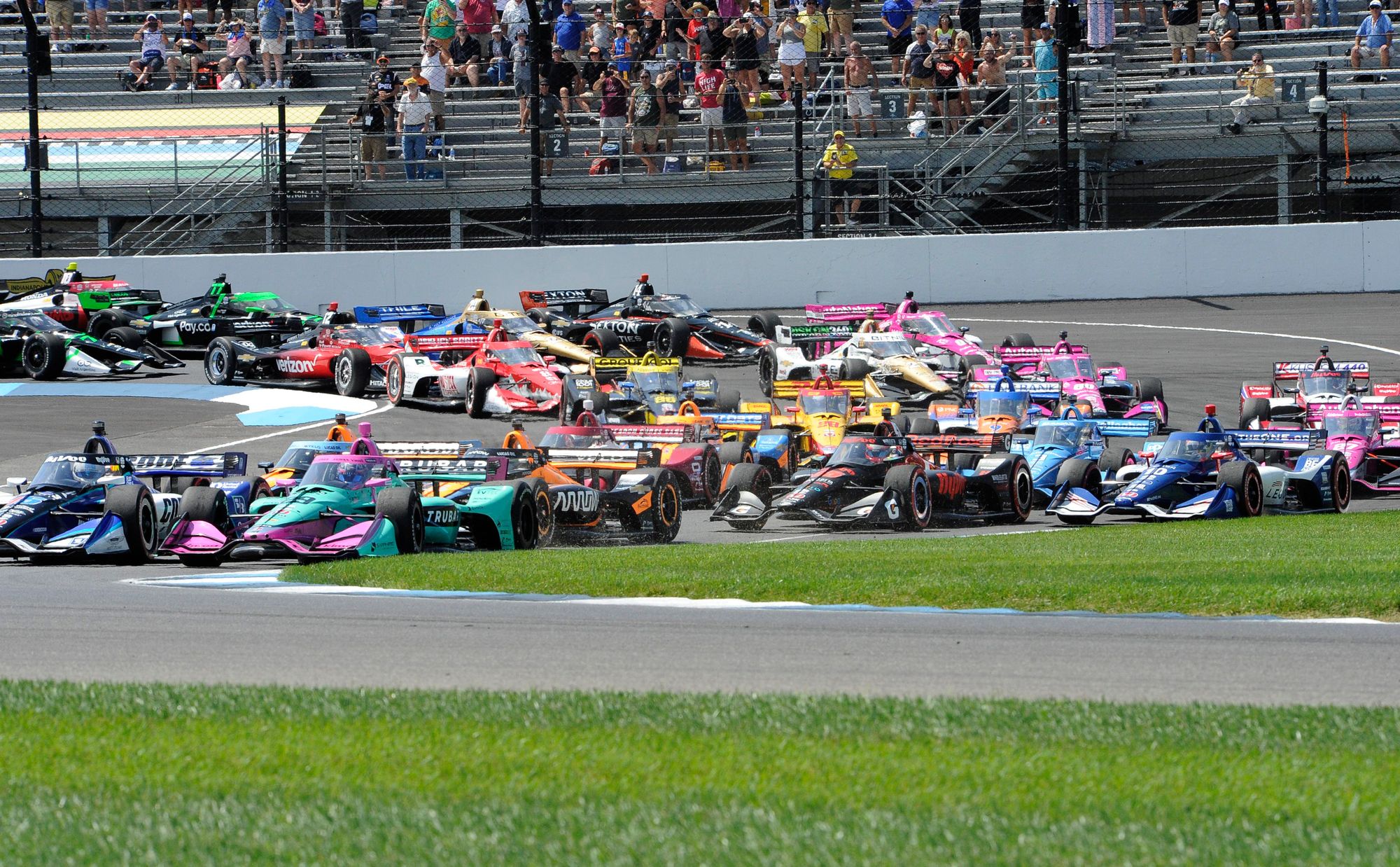 "Yes, there will be really important solid promotion.
"Look, the world, the media world is changing, and we're about to get into the process of relicensing our rights for the 2025 season. Those discussions with lots of interested parties will start in October.
"Who knows; I personally thought that in this early growth mode from an IndyCar perspective, reach and broadcast windows are really important. I continue to think that.
"But I guarantee you we're going to hear from all kinds of possible platforms that have interest in IndyCar racing.
"The world is changing as we're on this call. I think there will be fewer cable platforms out there by 2025 and major media companies' attitudes will be evolving.
"Anyway, we'll do the absolute best we can through a great partnership with NBC. Peacock is really important to them, and it's been important to us. We wanted to be on a streaming platform, so there's a couple of those next year, and that keeps growing.
"In many respects, that's going to be important to the future."
It's interesting Miles raises the point of a new TV deal being negotiated for 2025. He says those discussions will start in October and while he was at pains to praise NBC, he was also keen to point out there will be a lot of people coming to the table when the next deal starts to be negotiated next month.
There's no doubt IndyCar is in a much stronger position than when the previous TV deal was signed and, who knows, maybe that will give it more leverage to avoid having its calendar over a barrel when it comes to the Olympics.
In the grand scheme of things, it might well be that NBC brings more value and the Olympics are an acceptable kink in the road to navigate every four years based on other positives. That's something that will be hashed out.
One thing that's for certain is that the next TV deal and how good it is for IndyCar will depend on how strong its product is deemed to be at the negotiating table. It's a great litmus test for IndyCar's apparent progress in recent years.
What about Toronto's future?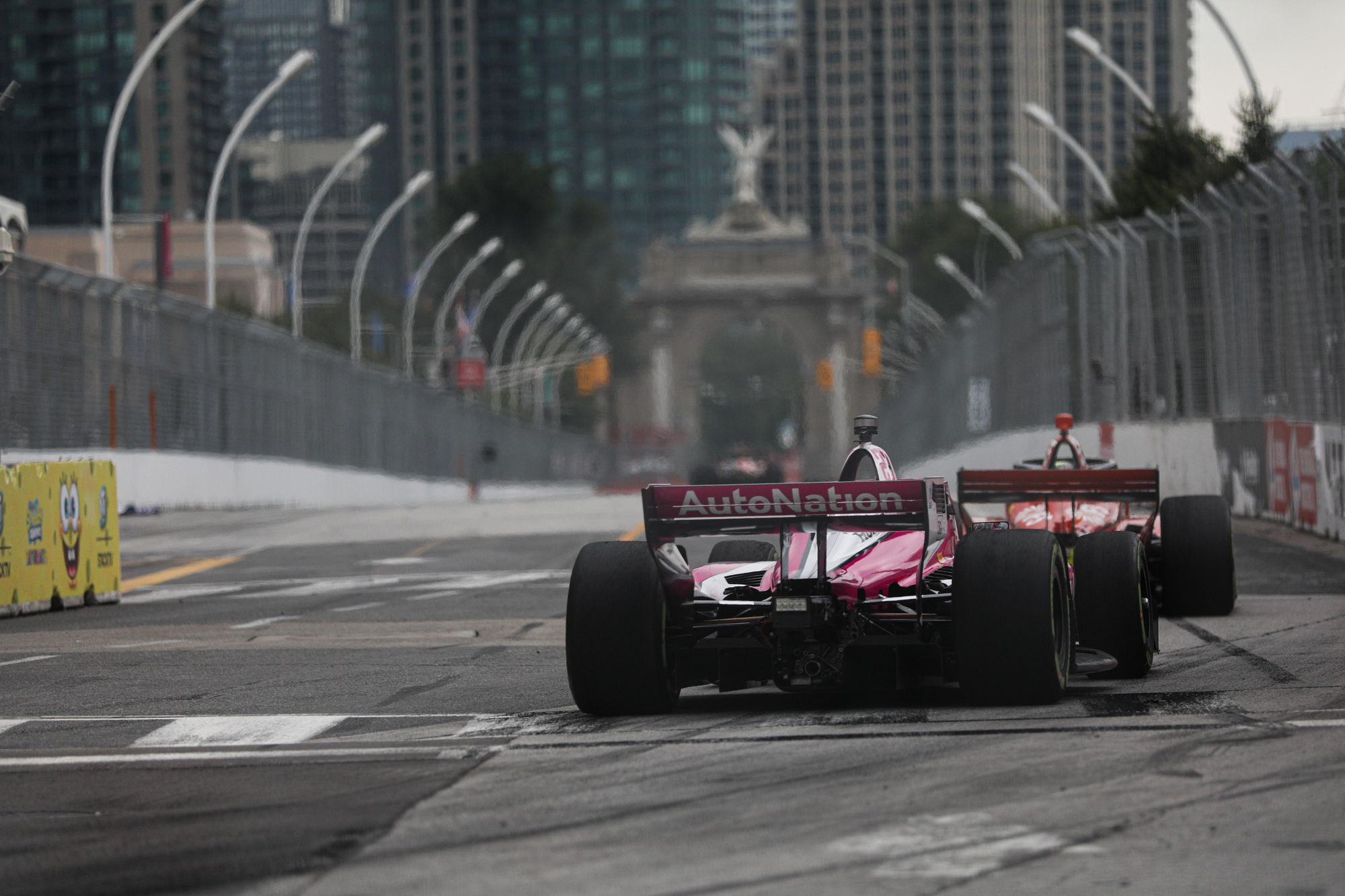 The last time Toronto agreed a deal to host an IndyCar race it was for three years, signed in 2020. This time, it's only had a one-year deal ratified by the local government.
"Honestly, I don't know why it ended up being one year," said Miles, who added "we really value being in Toronto".
"As far as I know, there aren't really headwinds, and the race is valued in that market, and we certainly want to be back there."
Without Argentina, Toronto is the only race outside of the US and the last remaining race in Canada - a country that's hosted more in the past. The one-year deal will be a concern to people on the outside until it's extended.
The Race says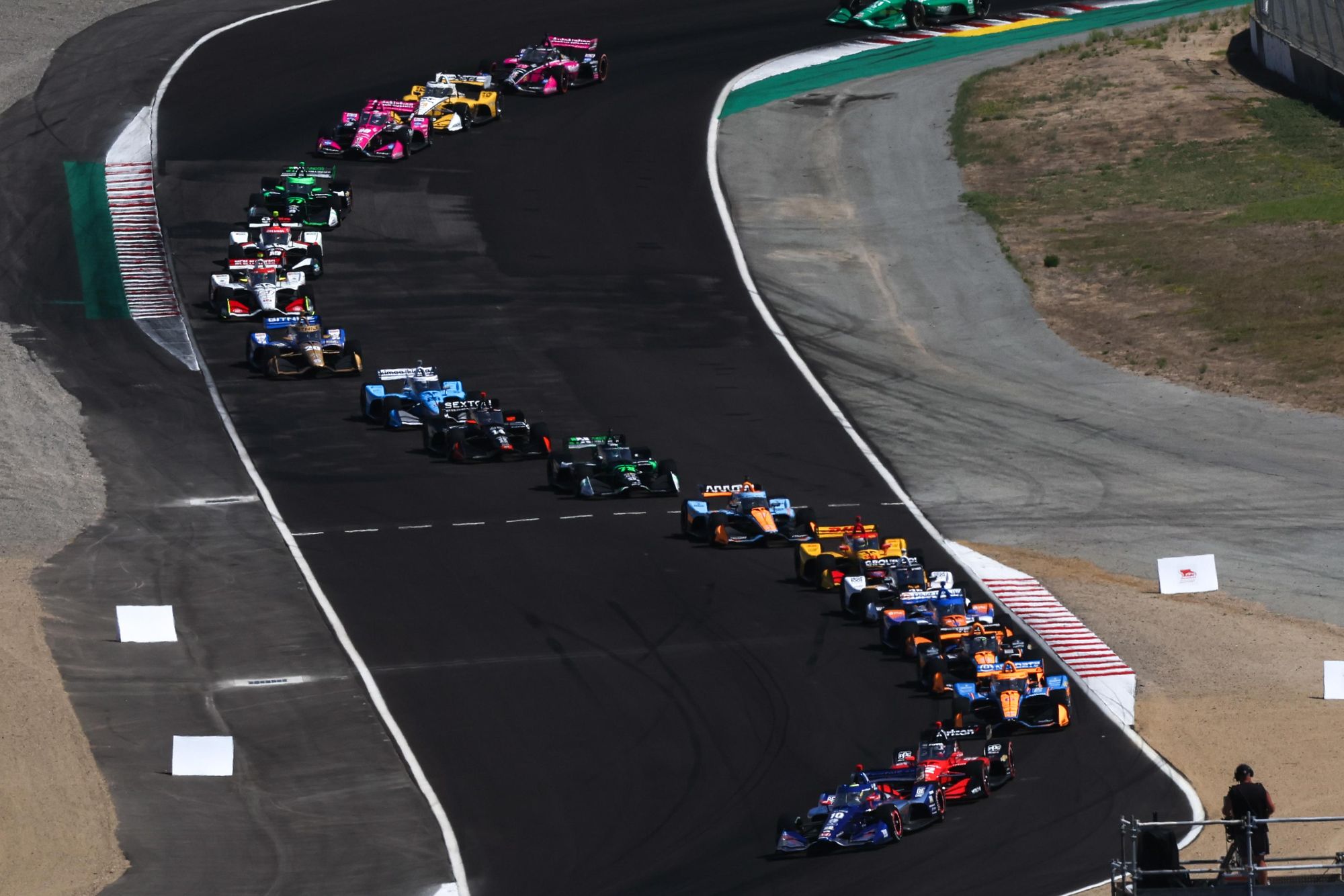 A few weeks ago I'd have said this calendar was just about as good as it could have been given the Olympics interfering, but that was before the loss of Texas.
First off, it's important to say that for any calendar, especially in North America, trying to navigate around NASCAR and IMSA before you've even considered the requests of individual events, is hard enough.
Throw in the fact that the Olympics ensures a coverage blackout and it gets even worse.
Therefore, I think IndyCar has done a good job to plug the gaps.
But there are a few annoyances.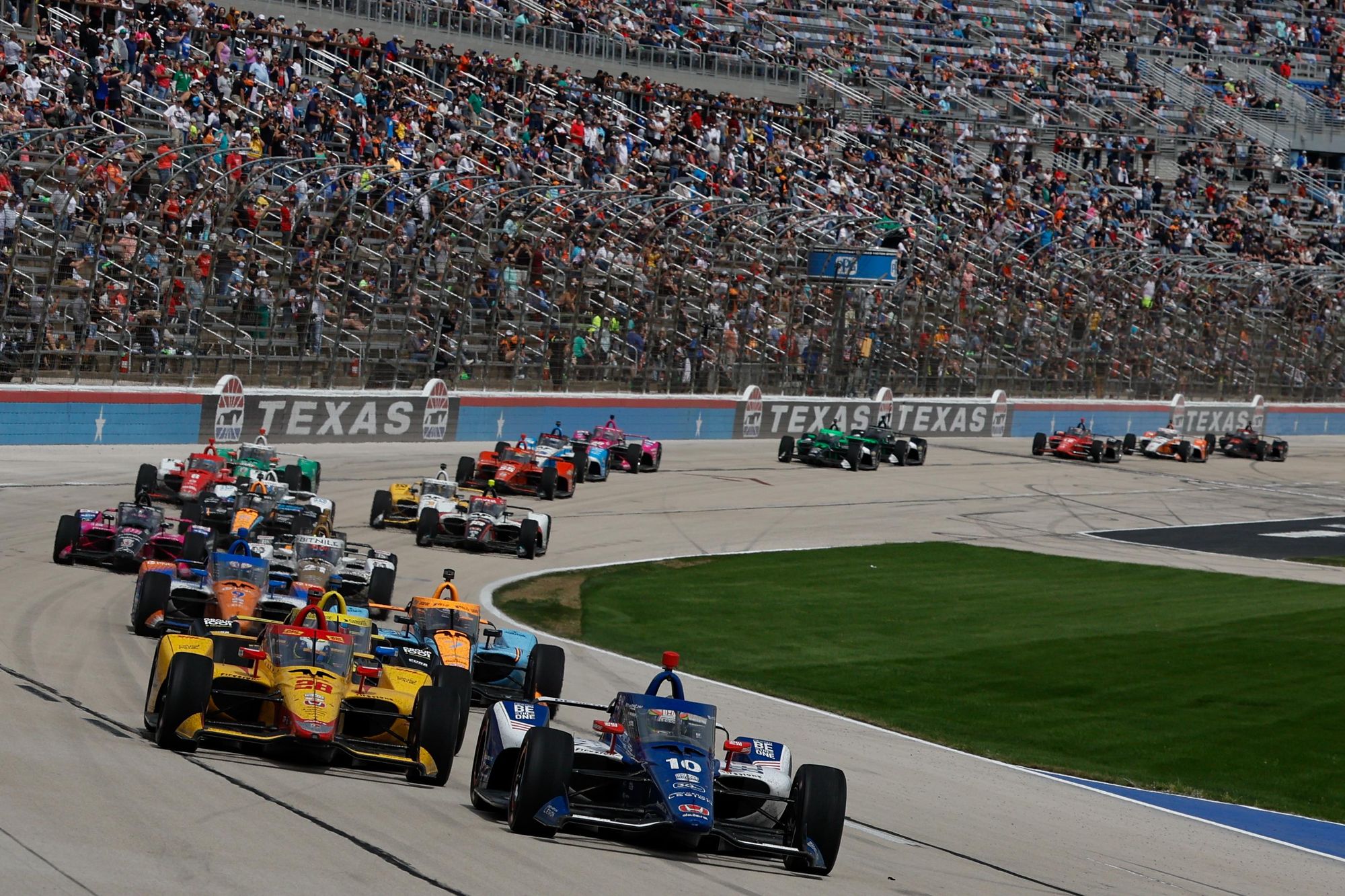 Texas is the big one, because it means that there are 42 days between race one and race two where the standings won't change. Even with Texas dropping out that seems like a similarly disappointing gap to last year when there was around a month between the two.
It's a momentum killer. Even the much talked about Olympics blackout enforced on the series only necessitates a 27-day gap between races.
I know there will be a non-points race for TV in between, which might turn out to be a fantastic addition to the series. We'll have to reserve judgement on that for now.
There's a few other concerns.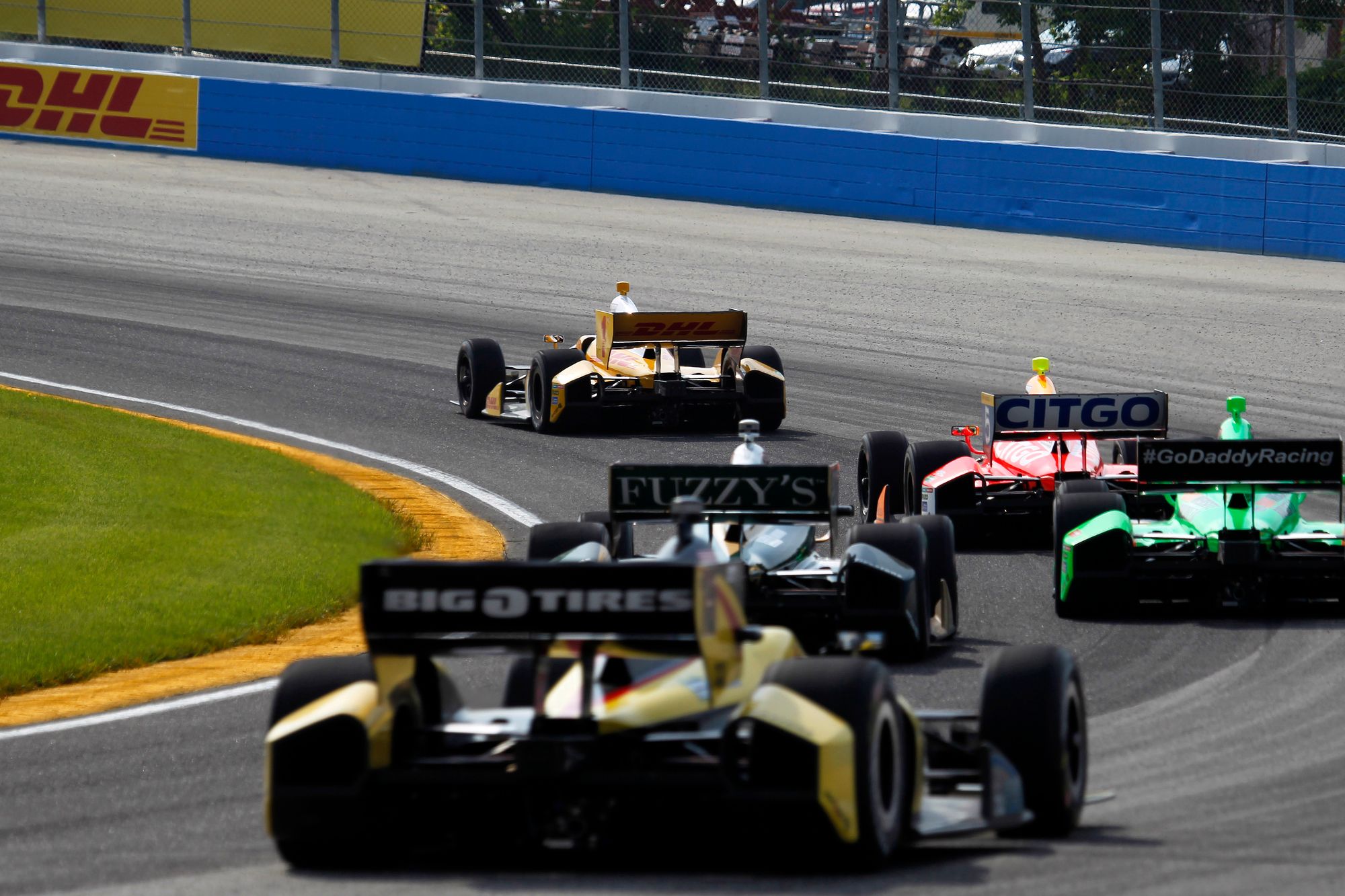 Milwaukee being a double-header seems less than ideal. It's clearly been made to keep the calendar at 17 races after the loss of Texas. Gateway was rumoured to be the back-up as a double-header if Milwaukee didn't come off earlier this year.
It was a race that came with its own troubles when it ran last in 2015. And it's required a lot of work to be up to standard. I'm sure it will be.
But to throw a double-header at it? If anything does go wrong, it's the penultimate event of the season when the title is on the line! That could be disastrous.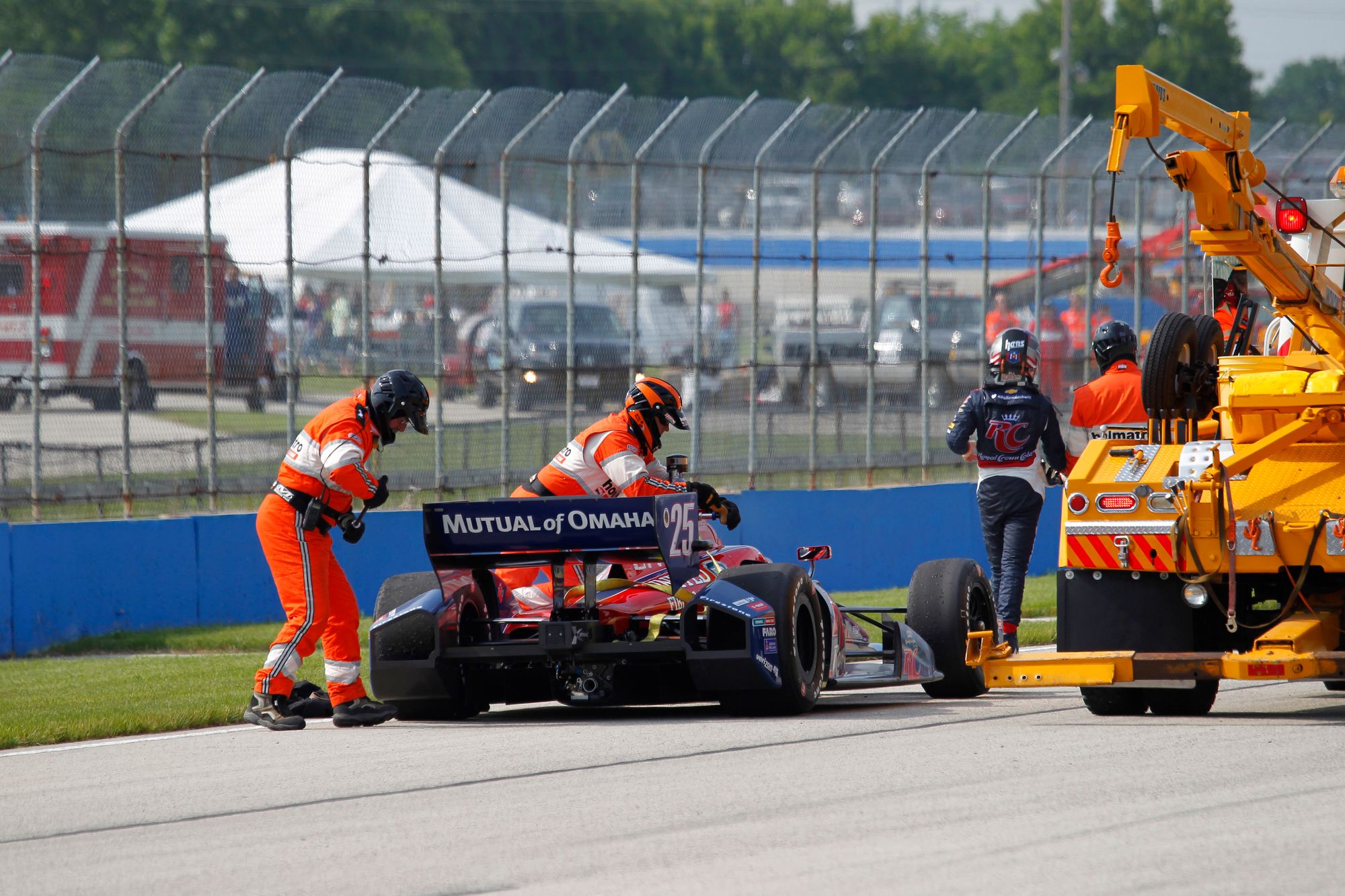 The fact that the first race is on the same day as the Wisconsin Badgers college football team's season opener - it has a stadium with just over 80,000 seats - seems troublesome, although that is a problem you could have in any football state at that time of the year.
I'm pro fewer double-headers and more variation, especially if a series is thriving and a double-header isn't needed as a cost-saving measure.
All you're doing with an oval double-header is giving the teams which are good on short ovals the chance to further their advantages even more, and the teams that struggle to be miserable for two days instead of one. Perhaps two double-headers on short ovals has been specifically designed to thwart Alex Palou?
In addition, we seem to be being sold on IndyCar going back to its "DNA" with more oval races, but we have the same number of actual ovals as we did last year with Texas dropping off and Milwaukee being added.
And the DNA of IndyCar was as much about the variation of ovals as it was the quantity. We have less variation with only one superspeedway without Texas. I'm not sure the DNA 'sell' is accurate at all.
On the positive side, keeping Laguna Seca on the schedule is a brilliant bit of calendaring, especially given how wild and wacky this year's race was after it was repaved.
The for-TV event at the Thermal Club is at least something quirky that could prove popular, and the absolute crowning jewel is a new Nashville season finale.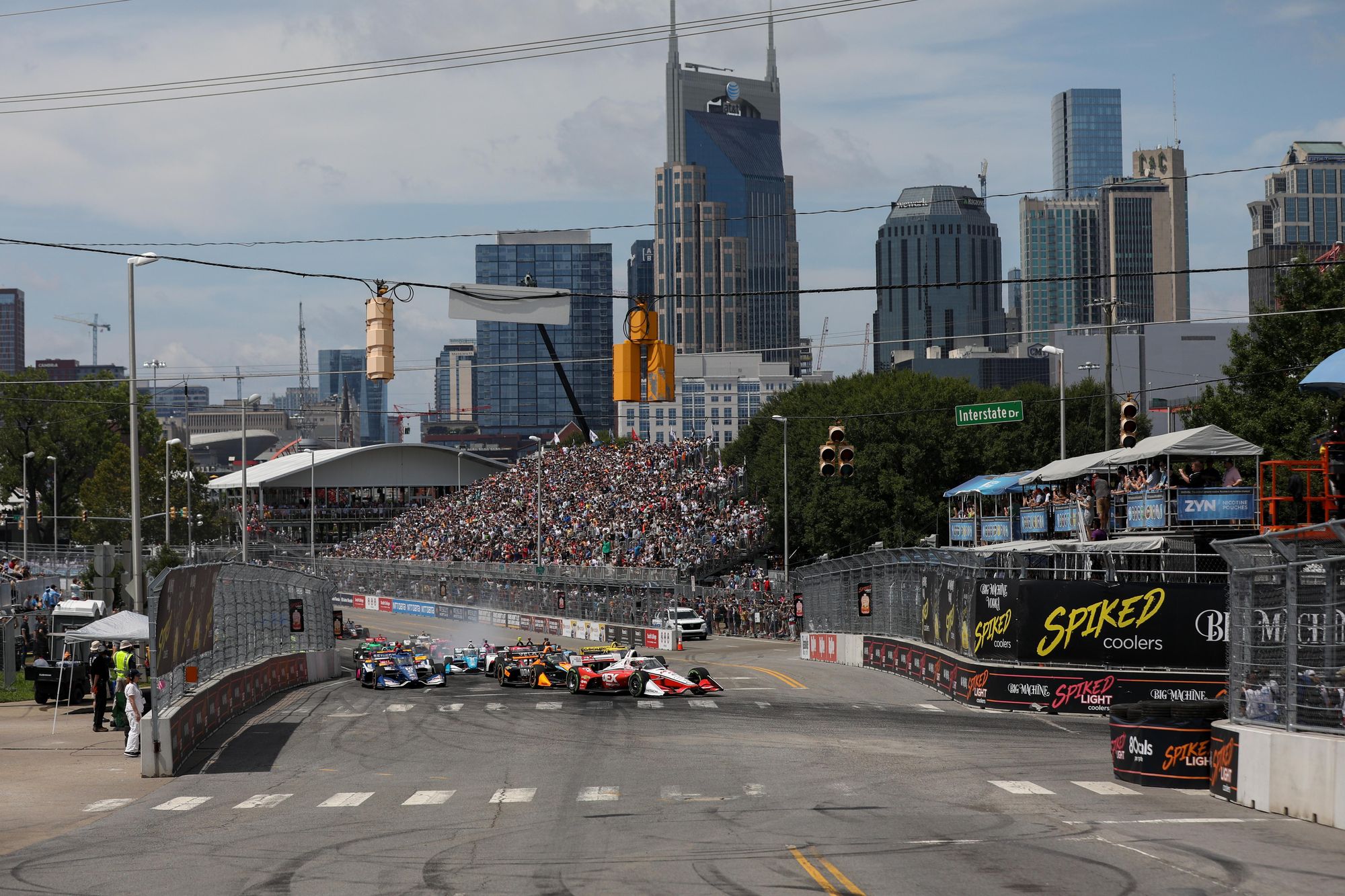 For readers who have never been to Nashville, it's a party city with live music running in its open-fronted bars - called honky tonks - from noon, even on weekdays.
If any city in America was set up to host the season finale of a fun sports series, few would offer a better blueprint. Especially compared to the quiet, seaside (admittedly, beautiful) Monterrey.