Scott McLaughlin has to be one of the most fascinating drivers in IndyCar, having transformed from a raw touring car convert to Team Penske's top-scoring 2023 driver in the space of three years.
Yes, Penske has one of the series' best cars, but remember prior to his IndyCar debut at the back-end of 2020 McLaughlin had just a handful of Australian Formula Ford starts a decade before for single-seater experience and now already has four IndyCar wins and five poles in 51 starts over three full years.
And to top it all off, his second-place finish in the Laguna Seca finale helped him leap from fifth to third in the 2023 standings.
His Laguna Seca drive was spectacular. He was dumped off at Turn 2 and put to the back of the field twice for things that weren't really his fault and still came back to second in the race.
He was aggressive when needed but also raced cleverly, working his way through a pack seemingly hellbent on causing chaos.
"We're gonna make this work." 😤@smclaughlin93 vowed to make the most of the #FirestoneGP after a tough start, and he did just that.#INDYCAR // @Team_Penske pic.twitter.com/fvuMJtjTud

— NTT INDYCAR SERIES (@IndyCar) September 15, 2023
That second place meant he finished as the top Chevrolet and Penske driver for the first time ever - ahead of reigning champion Will Power and Indianapolis 500 winner Josef Newgarden.
The only two drivers to finish ahead of him in the standings, Alex Palou and Scott Dixon, are multiple champions - with Palou even being in the conversation for a Formula 1 seat earlier this year.
McLaughlin's 2023 turnaround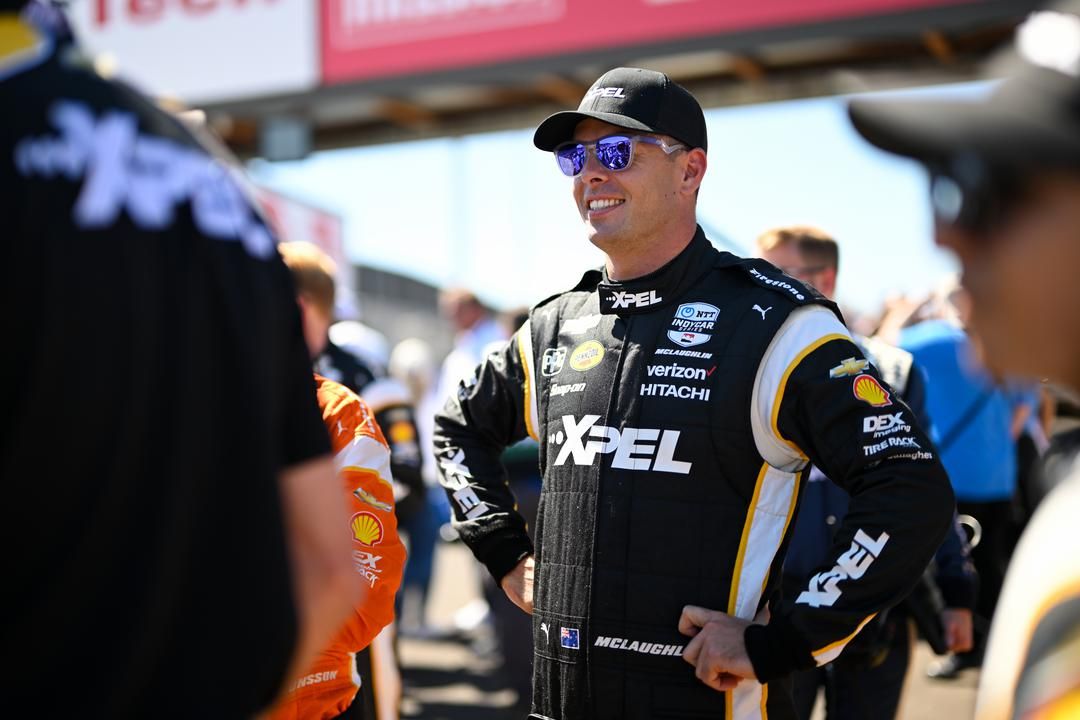 Expectations were already high for McLaughlin heading into 2023 given he finished fourth in only his second IndyCar season last year (albeit as the third-best Penske driver behind title winner Power and Newgarden).
"At Team Penske, you've got a car that you know can win races," he said. "You're expected to compete for championships.
"That's just an expectation that I have, that I had in Australia [in Supercars] for five, six years. I understand the mentality and understand what it's like to have that pressure.
"The way I finished the season last year, I've got to start and continue to do every race of the year like that. I can't afford mistakes. You can't afford mistakes in IndyCar and to be on the back foot."
Unfortunately for McLaughlin things didn't start in the best way when he clashed with Romain Grosjean while fighting for the lead in St Petersburg - a clash he took responsibility for after the race.
Across the first half of the year as a whole, there were a few too many errors or bits of bad luck that stifled any realistic hope of a title charge - even if his sole 2023 win at Barber was a standout. It was the Detroit street race just after the Indy 500 where McLaughlin felt his turnaround began.
"I certainly felt like at the start of the year I was a championship contender," McLaughlin told The Race at Portland earlier this month.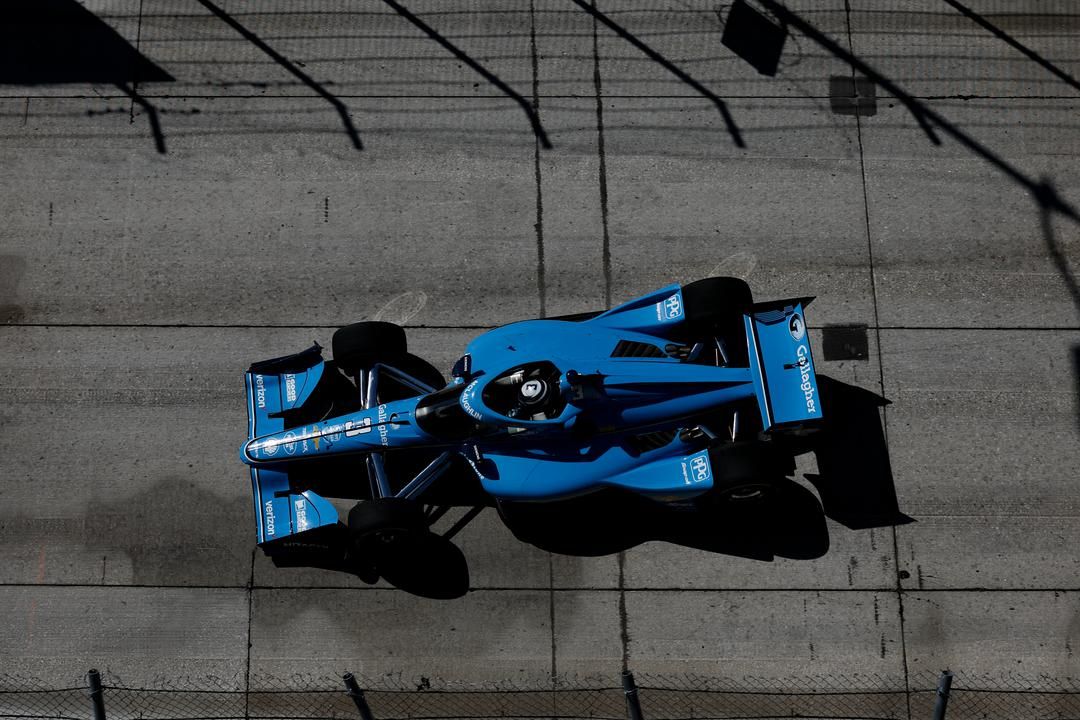 "I still feel like I'm driving well enough to be a championship contender.
"But obviously the season at the start, especially for me, didn't go as well. But I think from Detroit onwards, we've had like an average finish of fifth and just nailed the ending which is great.
---
Average start before Detroit: 10.67 (10th best in field)
Average start after Detroit: 4.64 (best in field)
Average finish before Detroit: 10 (sixth best in field)
Average finish after Detroit: 5.36 (third best in field)
---
"We ultimately need to make sure that we just do a whole season like Palou has.
"I'm pretty happy with the year, I've got a win, disappointed that we're not right in the fight but it is what it is and it's been tough but I still feel like I've had a decent year."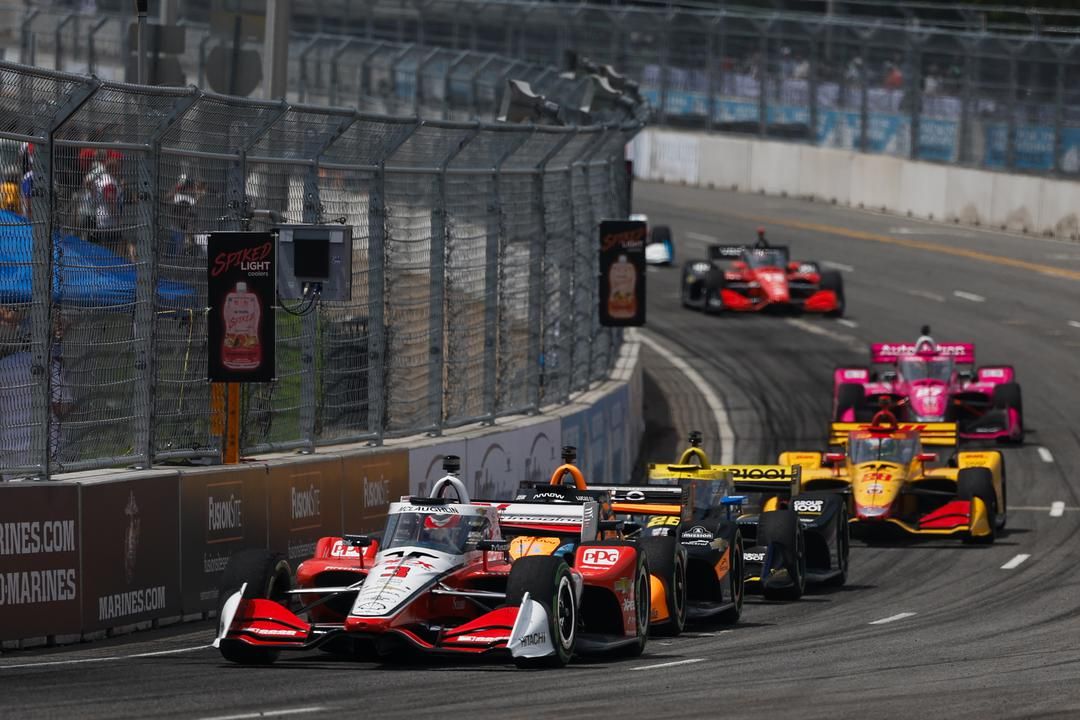 McLaughlin scored more points than anyone on road courses last season, so perhaps the main area of potential improvement in 2023 was on the ovals.
He may still be short of an oval win after this season, but his Gateway pole, beating team-mate Newgarden, was impressive and his celebration of that pole showed how much it meant for him to be the fastest on an oval.
Asked if that was one of the best moments of his career, he replied: "In IndyCar, yeah.
"And to get my first oval pole at a place where you've actually got to wheel it, you got to put your balls up on the dash and just send it.
"That's something that I'm really pumped about and I was so close to flat in Turns 3 and 4 and the car was so good and I tuned it exactly how I needed to.
"That's what I've really been bad at over the past, was not reacting to how the car felt with my bars and my weight jacker and stuff. So I was really pleased with that."
Learning a fundamental single-seater technique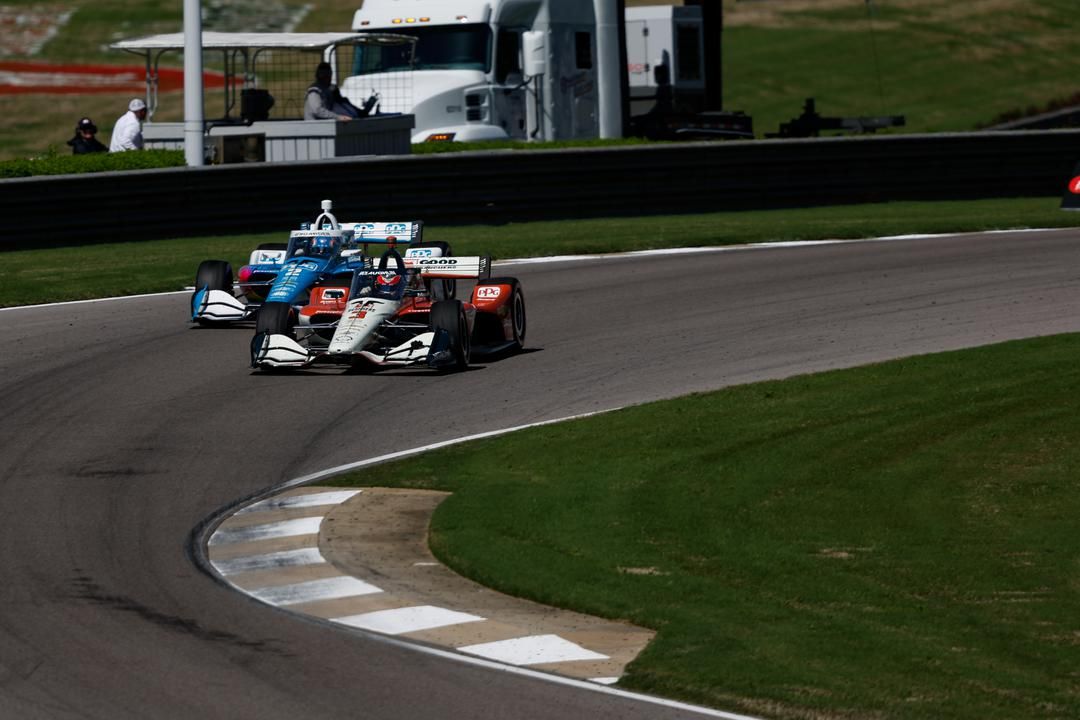 Even on road and street courses, McLaughlin's got better thanks to mastering a somewhat fundamental single-seater technique.
"The hardest thing for me, honestly, was the left-foot braking. Just learning how to left-foot brake properly," he says.
Asked if generating the pressure is the issue, he replies: "Yeah, it's the pressure. It's the application.
"It's transitioning the weight the way Will and Josef have just got that feel where they don't have to...I tend to smack the brake pedal and it changes the pitch of the car and that's what I did the first two years.
"I was like, slowly getting it right. That's why I was pumped that I was quick at Barber because a lot of that is controlling the pedal. I've learned a lot in the last three years.
"I certainly feel like we can win the championship if we could start right now."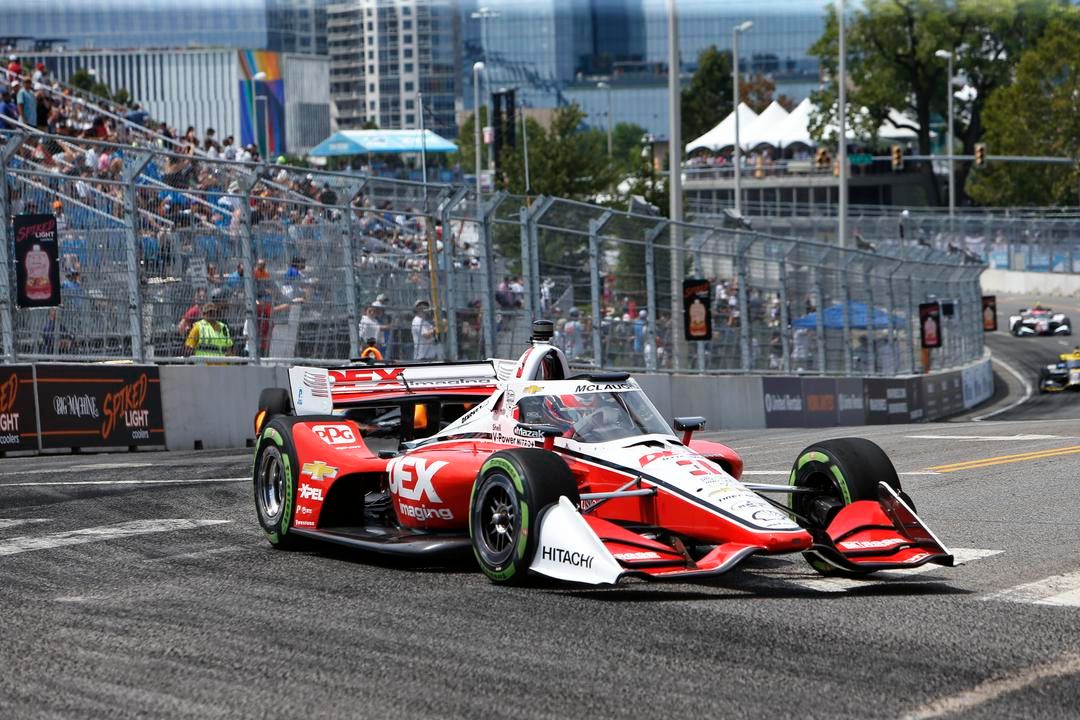 At the very basic level, left-foot braking means you don't waste time moving your right foot from the throttle to the brake and vice versa. At its most complicated, it's a way to balance the car.
If you lift off the throttle completely, you can induce oversteer, whereas if you left-foot brake you can keep a small amount of throttle to reduce that. There are a number of car manipulations that benefit from left-foot braking.
It can take a while to develop the technique because if your left foot is not used to braking, inputs can be sharp and imprecise, just like if you try braking with your left foot for the first time in a road car (do not try this at home). You have to develop the level of feeling in your left foot to make the technique work.
Where McLaughlin stacks up among IndyCar's elite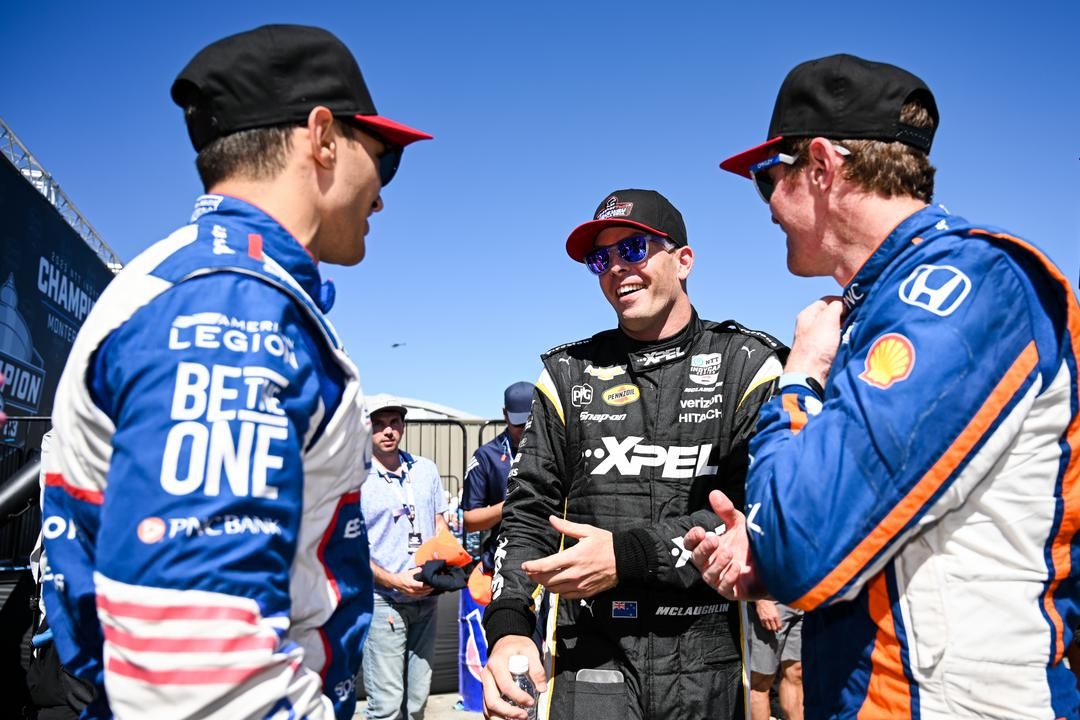 Part of the issue of evaluating the 2023 season for any driver other than Palou is just how dominant this year's title winner has been as a benchmark.
Palou has been fortunate in some cases but it's nonsense that some people claim he's had no bad luck; being smashed into the pitwall at the Indy 500 and losing most of his front wing at Toronto disprove that.
But it's definitely been one of those years where some of his strategy gambles have paid off and things have fallen at the right moments. Though as McLaughlin acknowledges, Palou has raised the bar with his consistent brilliance.
"He's had a lot more things go right but he's also done a lot of really good things as well," McLaughlin adds.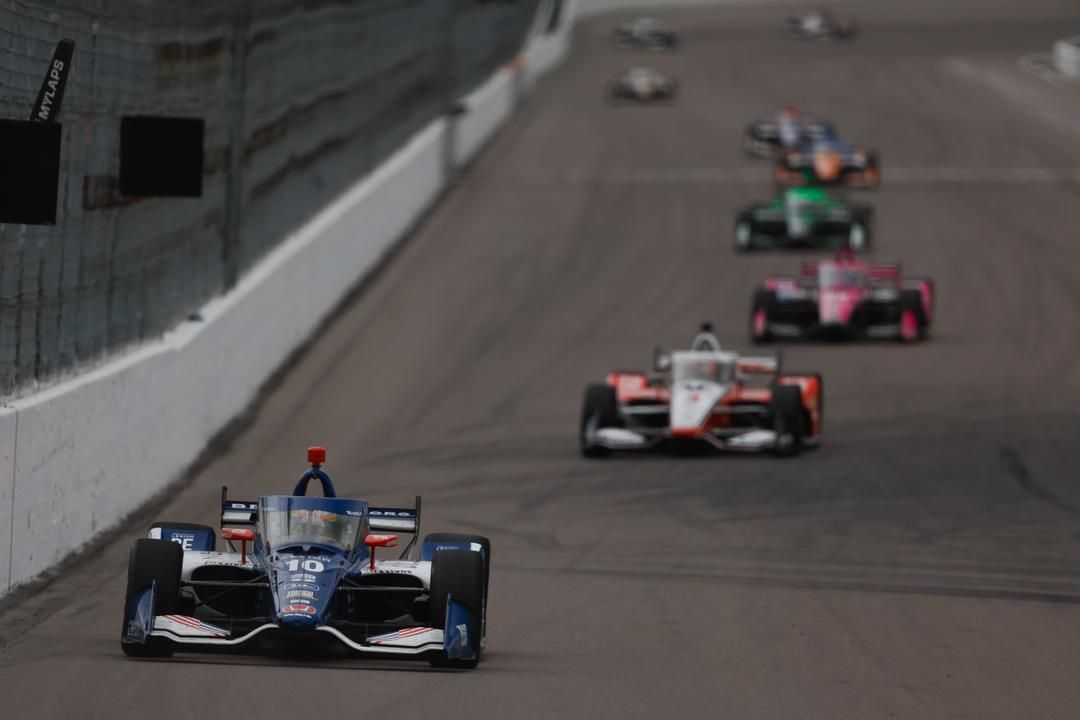 "I think from a 'how do you look at that', we came into the season thinking that an average finish of seventh is probably going to win the championship [Palou's was 3.71!].
"He's raised the bar and now it's about doing that as well and I feel like the way that we've finished from Detroit onwards, we've got the same sort of [feeling of], 'We can do that'."
No doubt by the time the 2024 pre-season truly kicks off, the pressure will be cranking on McLaughlin again to avoid a repeat of the mistakes that cost him during the first half of 2023.
For now though, it's nice to just sit here and say we've witnessed him drive an IndyCar to such a high level in an unusual way. He's done it at such a high level without the left-foot braking technique many would say is absolutely crucial.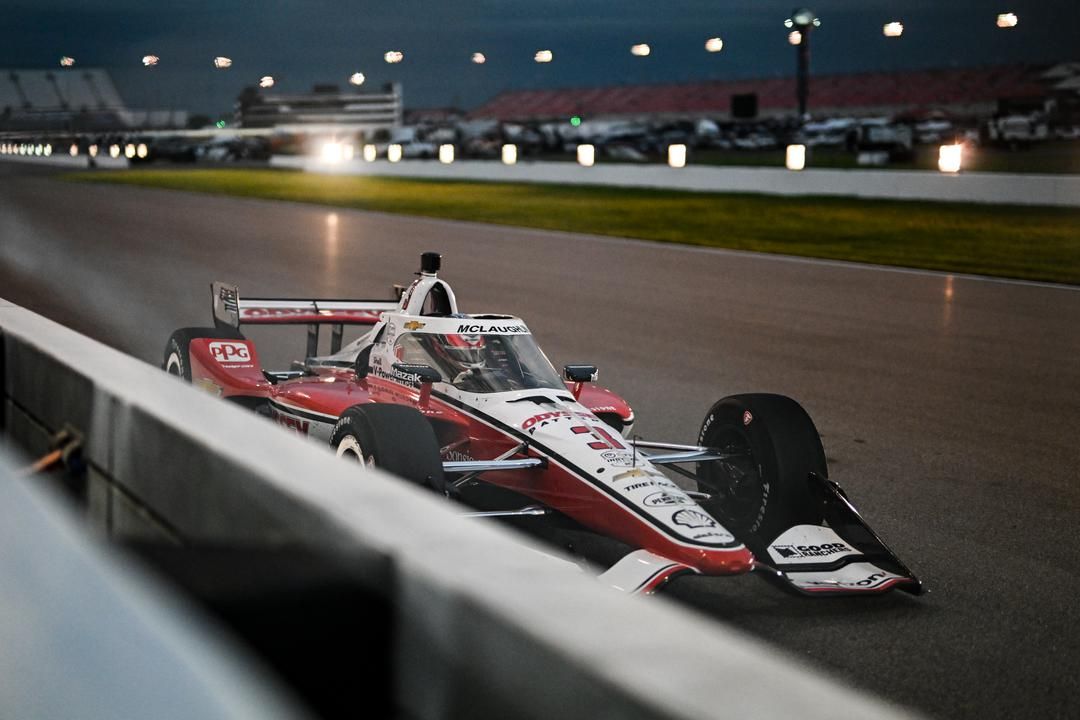 It's going to be fascinating to see what he can do as he continues to improve since adopting it in mid-2023 - as well as the further development of the minutiae skills and consistency needed to really thrive in IndyCar.
To what extent he can achieve that remains to be seen but, for now, his opposition has to worry about what he's already achieved without some of the skills and fundamental techniques.