At his best in IndyCar, Romain Grosjean has been a 'phoenix from the flames' inspiration epitomising the 'American Dream', while coming so close to multiple victories.
At his worst, Grosjean's been too busy moaning at his team and inflexible with his driving style, stymying his progress to a best championship finish of 13th, and never in the top 10 in three years.
Clearly, with a driver experiencing such a rollercoaster three years, there's plenty to say about his time in IndyCar now he's parting from (and taking action against) Andretti, what it might mean for his future and the series itself as it could lose a big name, and if indeed he should even bother trying to stay.
Robbed of time to get a deserved victory or good riddance to a polarising character? Our experts give their take on Grosjean, his IndyCar career, what an exit might mean and more.
GROSJEAN'S TOO GOOD TO WALK AWAY WIN-LESS
Josh Suttill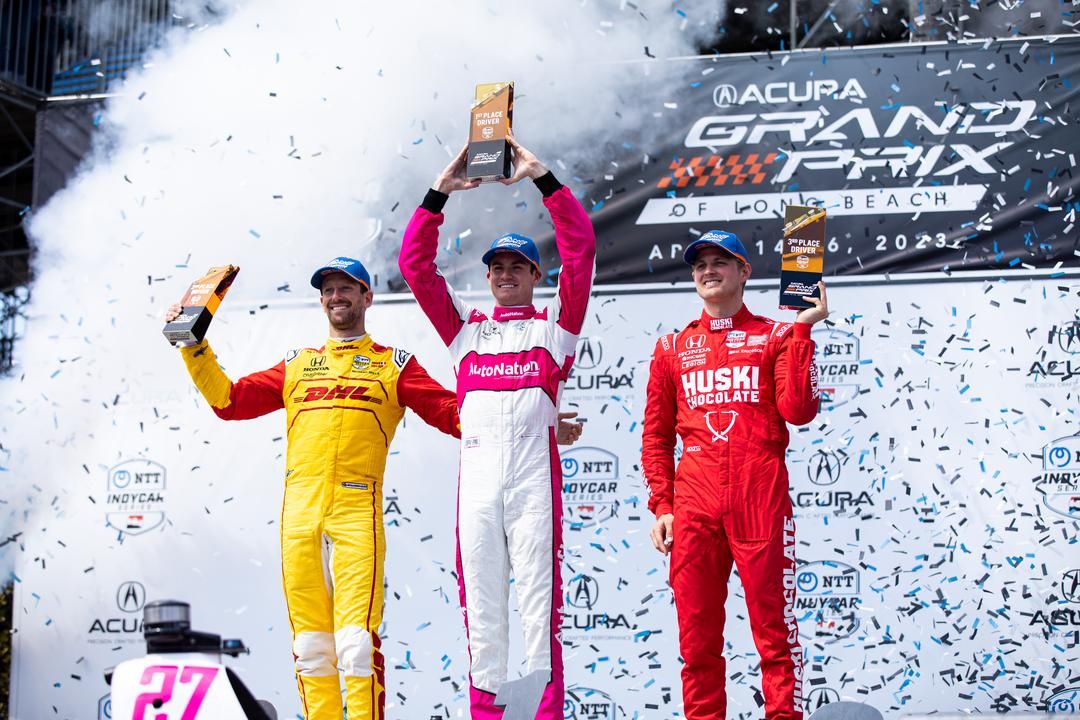 There's a parallel universe in which Grosjean's 2023 season went very differently. If Scott McLaughlin doesn't cost him victory in St Petersburg and he doesn't crash at Texas Motor Speedway, he would have been the clear early season points leader.
Perhaps that changes his fate at Andretti - or maybe it just makes his drop-off even more dramatic - but either way, the early 2023 races were evidence that Grosjean has the potential to be among IndyCar's best drivers.
It was potential that he showed right from his very first season where he was routinely putting his Dale Coyne machine in places it had no right to be nor has it been regularly in since.
He's far too good to walk away from IndyCar without a race win. And if his exit is through lack of opportunity it's a shame that the series can't collectively give Grosjean one second chance when it has probably given certain drivers too many second chances.
A reunion with Coyne for 2024 would be fitting and a great place for him to rebuild himself and remind the bigger teams of his worth.
F1 DRIVERS: DON'T LET THIS PUT YOU OFF INDYCAR
Matt Beer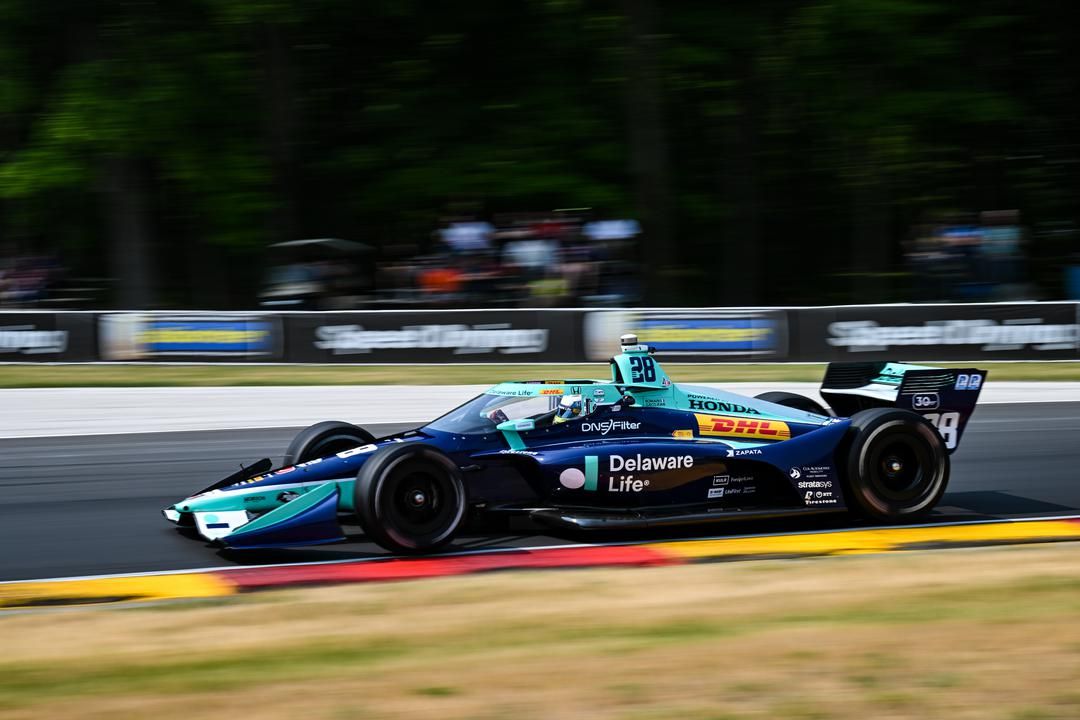 The F1-to-IndyCar traffic flow has always gone through phases.
There was that Nigel Mansell-led 1990s flood, headlined by a world champion but mainly comprising drivers who felt their F1 opportunities hadn't done them justice and were keen to benefit from CART IndyCar's more open world.
The worst years of the split looked too shambolic (or too oval-heavy on one side) to be appealing. And - understandably given some of the crashes and tragedies - there was a relatively recent spell of oval safety levels giving IndyCar a perception problem in the F1 paddock.
But Grosjean and his Andretti replacement Marcus Ericsson's happiest IndyCar days have been great adverts for the championship. And though Ericsson's had the greater IndyCar success, Grosjean's surely been the more influential one in European paddocks given his stronger F1 reputation and higher profile. Between them, they've made IndyCar life look more enjoyable than F1, on and off track.
IndyCar doesn't need F1 exiles. But the variety of backgrounds on the IndyCar grid has always been one of its strengths. Remember the 2021 rookie class was F1 convert Grosjean, Superstars dominator McLaughlin and NASCAR legend Jimmie Johnson.
And let's be frank: F1 is a monster right now in audience terms and the world of algorithms only makes dominant things more dominant in the media. So any F1 attention overspill that lands on IndyCar is great for IndyCar, as it knew with how it maximised the Grosjean storyline - though it will struggle to get another F1 convert in quite such attention-grabbing circumstances.
If this is the end of Grosjean in IndyCar, hopefully the F1 paddock remembers how quickly he was fighting for race wins and how much he enjoyed life in America. The fact his dream soured is much more about this particular driver and team relationship than a reflection of anything wider about IndyCar.
IndyCar needs Grosjean
Glenn Freeman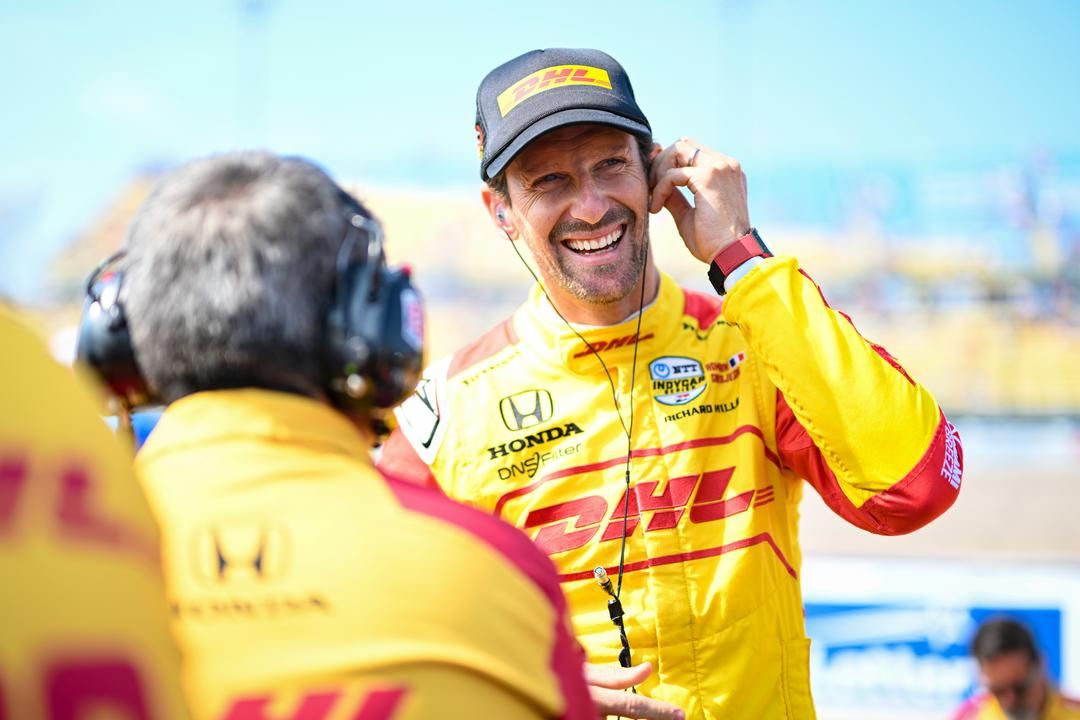 I hope Grosjean doesn't leave IndyCar, for his sake and the sake of the series.
He was a breath of fresh air in his first season. He was reinvigorated after a tough few years in F1, and he seemed to click with the quirks of the Dallara chassis.
It felt like we were watching the beginning of something that would turn into a lengthy and memorable IndyCar career.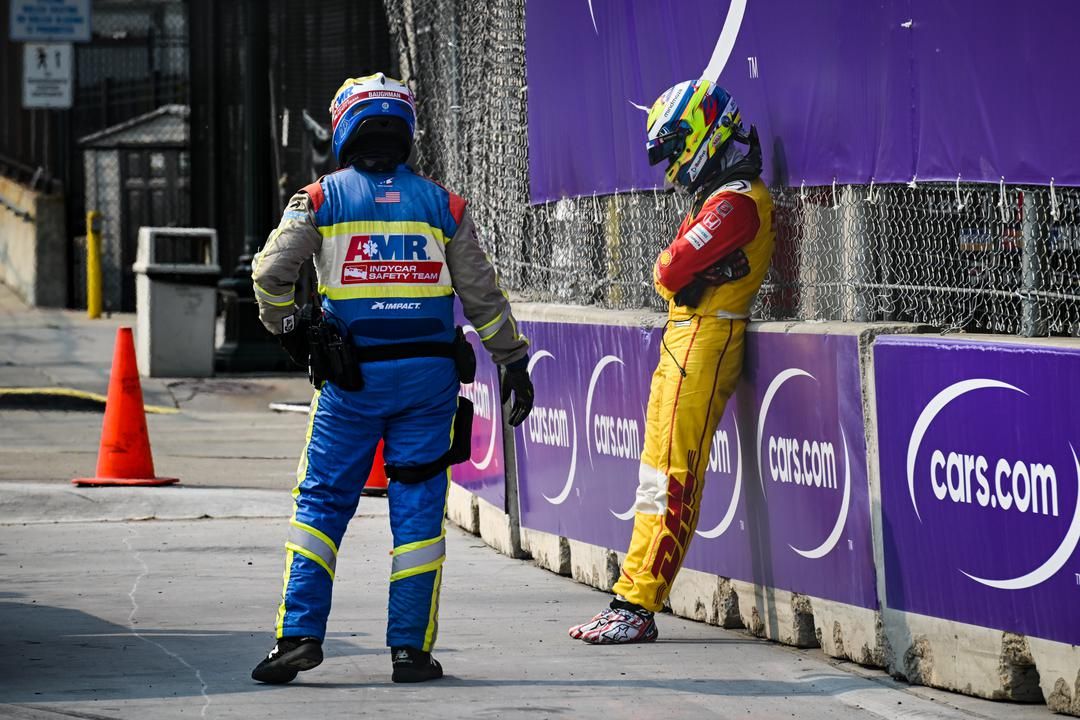 Now it's stalled, I don't want that to be the end of it. Hopefully Grosjean can find somewhere to land, rediscover his mojo and put in some giant-killing performances.
A Grosjean success story would be good for IndyCar on two levels. Firstly, he'll generate interest outside of the core North American fanbase.
And secondly, if he can prosper there, it could encourage more high-profile drivers into the series, which can only be good for IndyCar long-term.
Get (back) to sportscars, Romain!
Sam Smith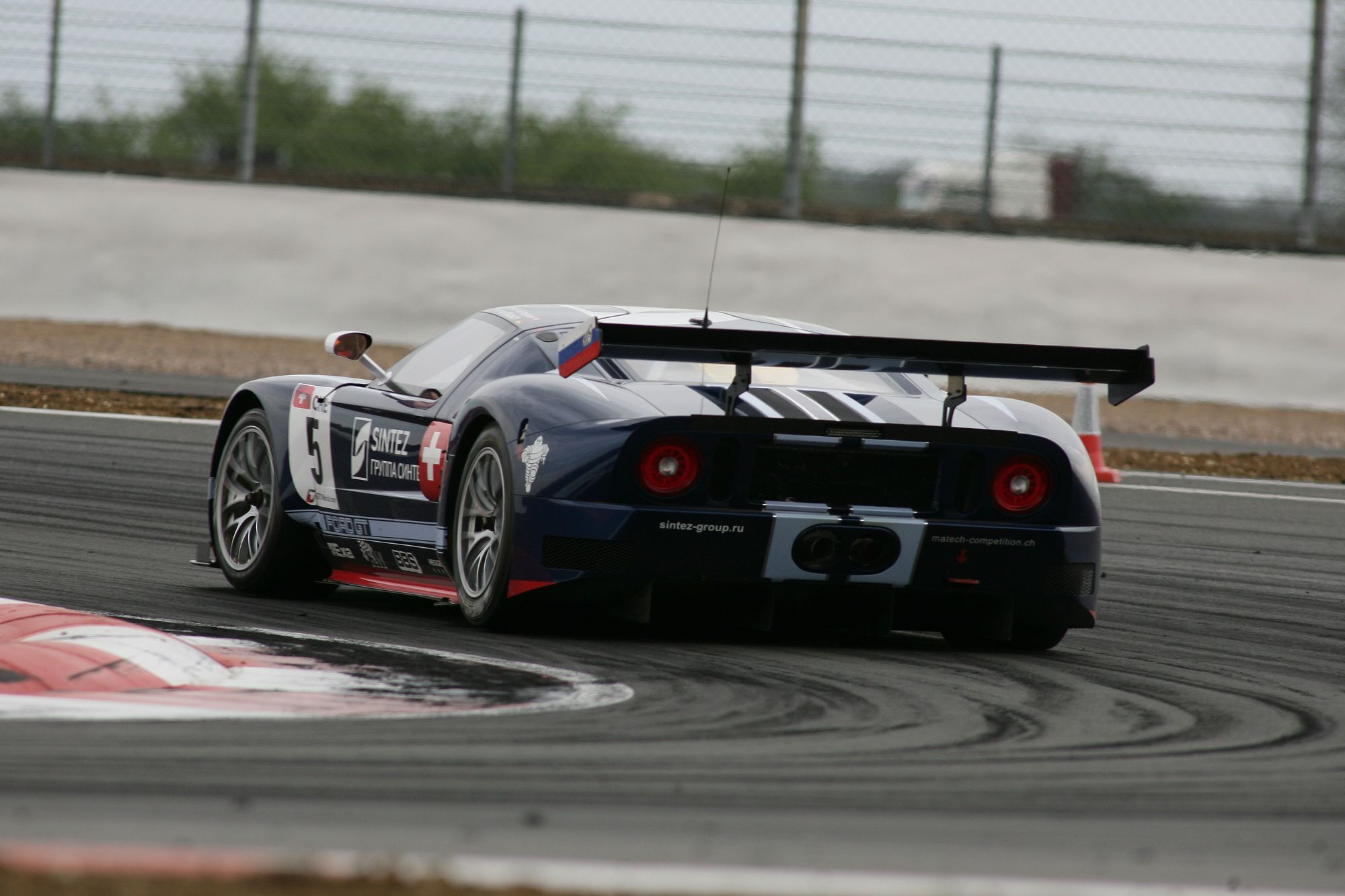 More than anyone for decades now, Grosjean reminds me of an Andrea de Cesaris or Philippe Alliot figure. Phenomenally quick for short periods of time but prone to self-defeating and largely unnecessary wildness several times a season.
Intriguingly, both of the above drivers had pretty decent sportscar spells in their time as racing drivers (de Cesaris at the start of his career, Alliot at the end of his). Grosjean is now absolutely prime to transfer his skills to endurance racing. In fact, he's halfway there with a Lamborghini contract already tucked into his back pocket.
My hunch is that the discipline and patience needed by some aspects of sportscar racing will suit him down to the ground and smooth out the still rough edges he clearly has.
But here's a warning for Grosjean. Endurance racing is a very different beast to when he last dabbled in 2010 when the Swiss Matech Competition outfit ran a Ford GT (pictured above) for Grosjean and then team-mates Thomas Mutsch and Jonathan Hirschi.
Now, the World Endurance and IMSA SportsCar Championships are a bear pit of every-lap-counts pace and traffic slaloming that will instantly find out anyone underestimating its brutality.
Another hunch. Grosjean will revel in that if he comes to it with eyes open and a willingness to learn quickly. If he does that, he could be entering an era in his career that finally brings back the winning feeling and a broader sense of achievement and enjoyment to boot.
This proves IndyCar has a development war
Jack Benyon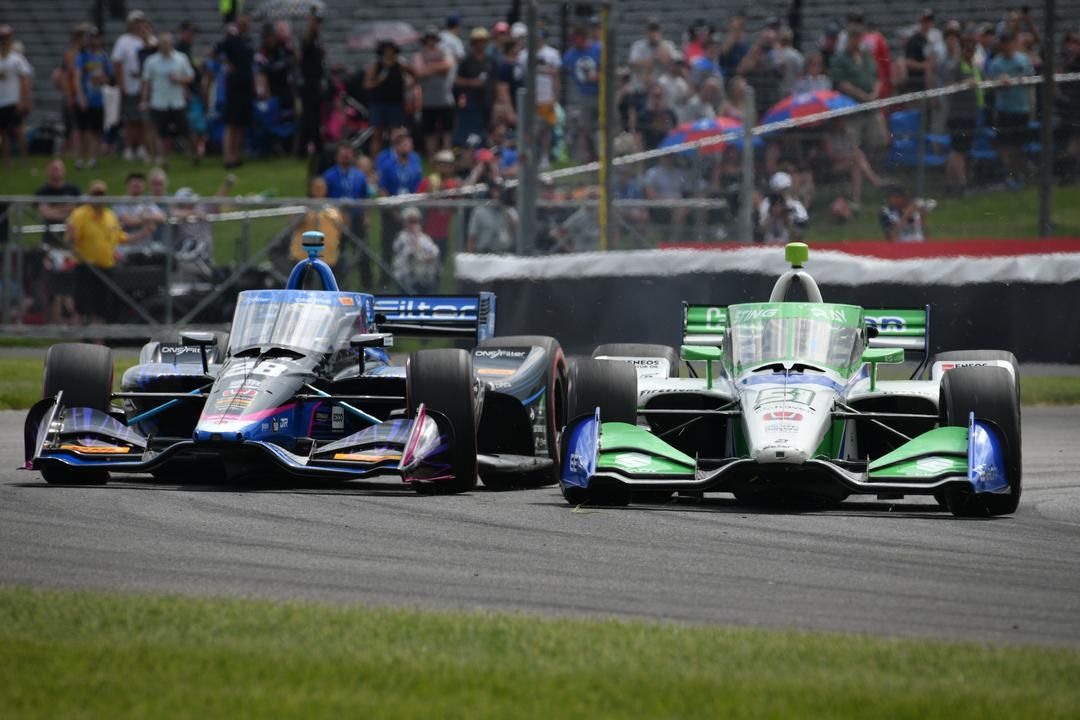 Grosjean's rough ride shows how silly the opinion that IndyCar is a single-make series without enough development in it really is.
This is a driver of Formula 1 podium calibre who has a diverse and successful racing resume. And yet he looked like a hero in one car and struggled to be consistent in another, even though the one he struggled with had millions of dollars more resources at its disposal!
The damper war in IndyCar is real, and so is the battle over good engineers, mechanics and money to aid development in the battle between the big teams and the mighty minnows.
I also wonder if Grosjean could have been slightly more diligent before choosing Andretti - well known to be a car capable of understeer - before signing, although that may have been a gamble that he could fix it with engineer Olivier Boisson coming from Coyne to Andretti with him.
Grosjean's plight shows how hard IndyCar is, and how its development wars produce different engineering and aero directions from teams just like F1 does - admittedly on a smaller scale - with varying car performance consequences.
In this case, the understeer at Andretti tied one of Grosjean's hands behind his back and when he did untie it occasionally, it was almost immediately shackled again.
IndyCar will be much worse off if Grosjean leaves because he has the ability to do more and his profile is so big that IndyCar can't really afford to lose him from a marketing and outside attention perspective.