From an outside perspective, the potential loss of Romain Grosjean from IndyCar might be interpreted as some sort of hammer blow.
Whatever fans may think of Grosjean and his actions, his millions of followers - many of them from his time in Formula 1 - helped shine a light on America's top single-seater series and he has served as a beacon of light for drivers outside of America wanting to join the action.
Grosjean even moved to Miami, toured the States in his RV he christened Raoul, and invested in star-spangled banner racing boots to push his pedals with. A real motorsport version of the 'American Dream'.
So for all of that to be heading for the exit door - he might get a reprieve, but it hangs in the balance right now - seems very, very bad for IndyCar.
But that's before you consider what's happening at the Indianapolis 500 next year.
It's probably quite tough for people outside of North America to get ready for what is going to be absolute pandemonium in 2024.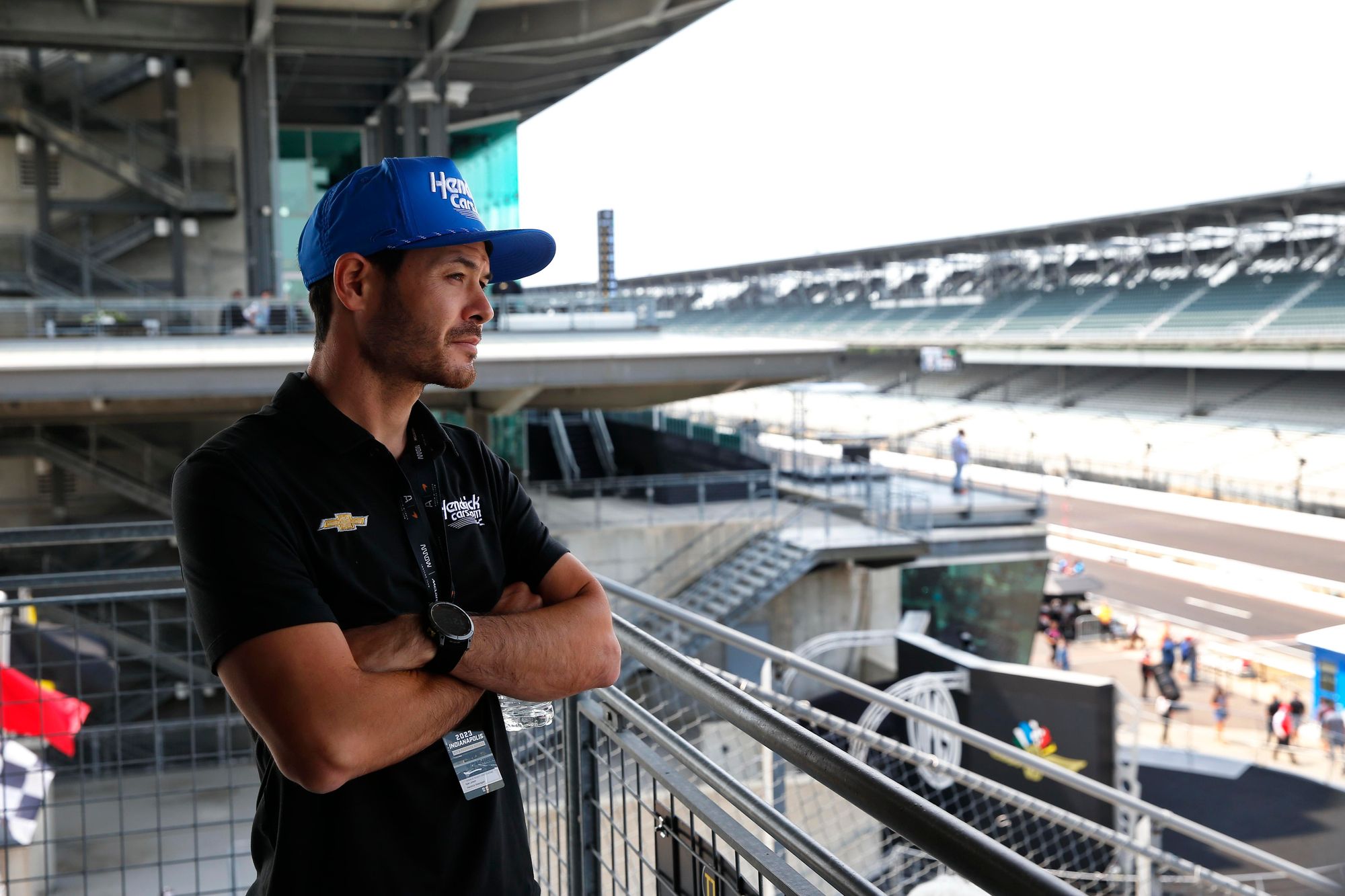 Sure, NASCAR drivers have done the Indy 500 before, but few with the profile that Kyle Larson has. And he was out on track on Thursday completing his rookie orientation programme, a sort of test drivers have to go through before they can drive in the Indy 500.
He might be better known in Europe for the racial slur on a gaming stream that cost him his Chip Ganassi Racing NASCAR seat during the pandemic.
Larson tried to atone for those actions by engaging in training programmes to better understand his actions and the impact of what he had done. It certainly feels like he has been forgiven and the incident has been put to one side now.
When he returned to NASCAR, with Hendrick Motorsports in 2021, he immediately won the Cup Series title. And in the same period and the years following, he's become arguably the most prolific short-track oval racer in the country, winning seemingly at will in various types of cars and on various lengths of dirt oval.
He's quite often winning big-prize-money events on a weekday evening between NASCAR rounds through the year. In August, he won the prestigious Knoxville Nationals, leading every lap to claim around $185,000 in prize money. (Yes, for one race!)
You can understand why this has American audiences excited. It's like some sort of time capsule back to the days of the likes of AJ Foyt and Mario Andretti, the types of drivers who would go anywhere and race anything on any surface at anytime.
You may well argue that this kind of excitement happens any time a NASCAR driver does the Indy 500. Fair. Kurt Busch was the last one in 2014 and it was certainly a big story when he finished sixth for Andretti in that year's race.
But Larson has the multi-discipline resume, won a title much more recently than Busch had when he did the Indy 500, and even boasts the one big thing we haven't mentioned yet.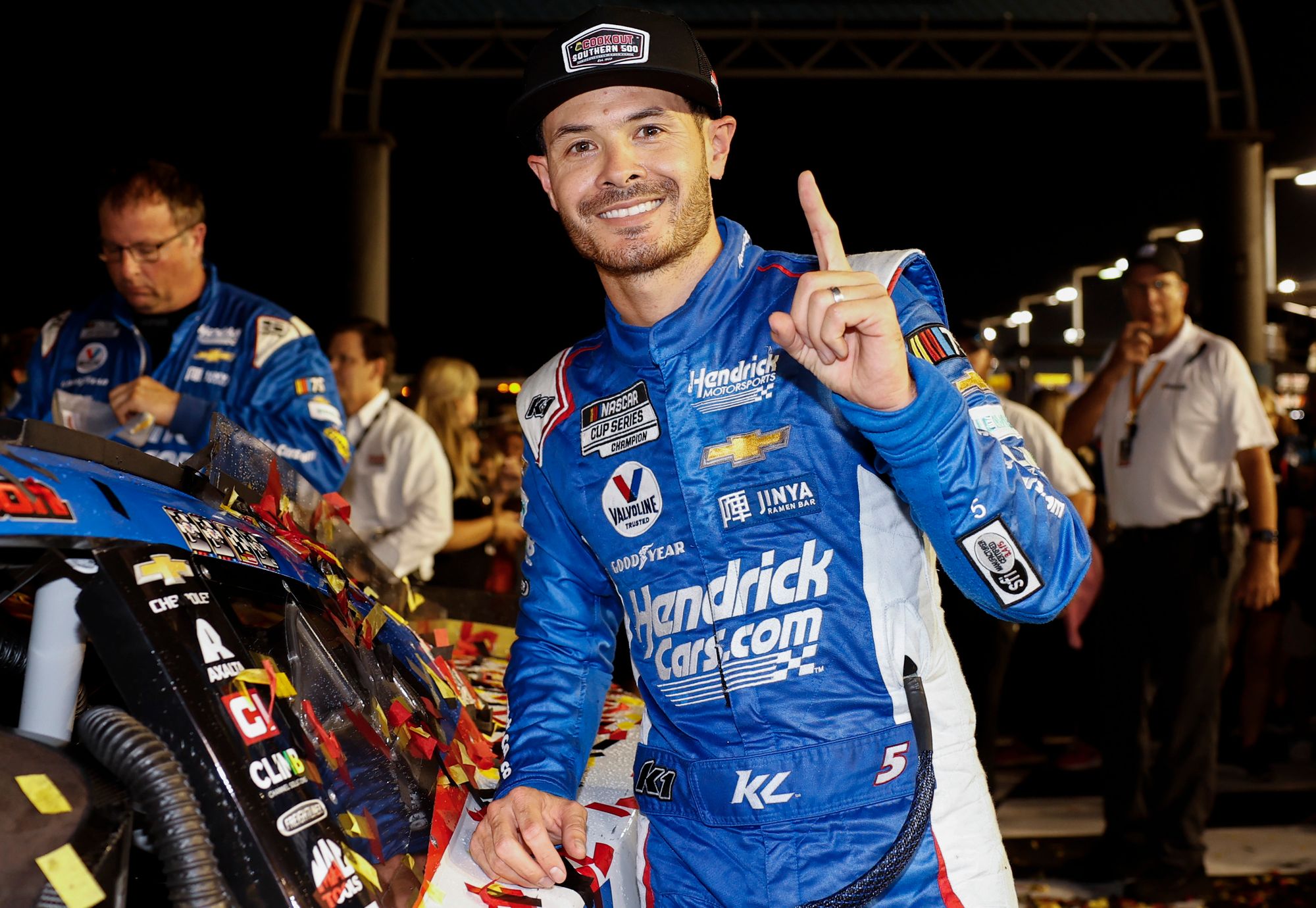 Larson comes to the Indy 500 with the legendary Rick Hendrick as his sponsor. Hendrick doesn't do anything unless it's properly and very well funded, as you may have seen with its involvement in the Garage 56 project at the Le Mans 24 Hours.
So combine that with McLaren - yes, McLaren is running his car - and it just kicks this Larson story up a notch.
Arrow McLaren was arguably Chevrolet's best entrant at the Indy 500 last year even though it won the race with Penske's Josef Newgarden, and there's a real hope that Larson will be one of those drivers who comes in and just has an immediate feel for driving on the Speedway.
The thing those fabled drivers such as Rick Mears, Juan Pablo Montoya and Dario Franchitti have all possessed. A sort of sixth-sense for how to get the job done at a race notoriously tough to win, something they all did multiple times.
Larson completed his rookie orientation programme on Thursday as part of a huge week of testing The Race will tell you more about shortly.
The process involves 10 laps at a lap speed of 205-210mph, then 15 laps at 210-215mph, and finally 15 laps faster than 215 mph. Every rookie has to do this test which has existed in some form for over 60 years.
Larson will be just the fifth driver to attempt the double of racing in the Indy 500 and the Coca Cola 600 at Charlotte - the latter is a race he won in 2021 (pictured below) - with none of the previous five winning either race in their attempts.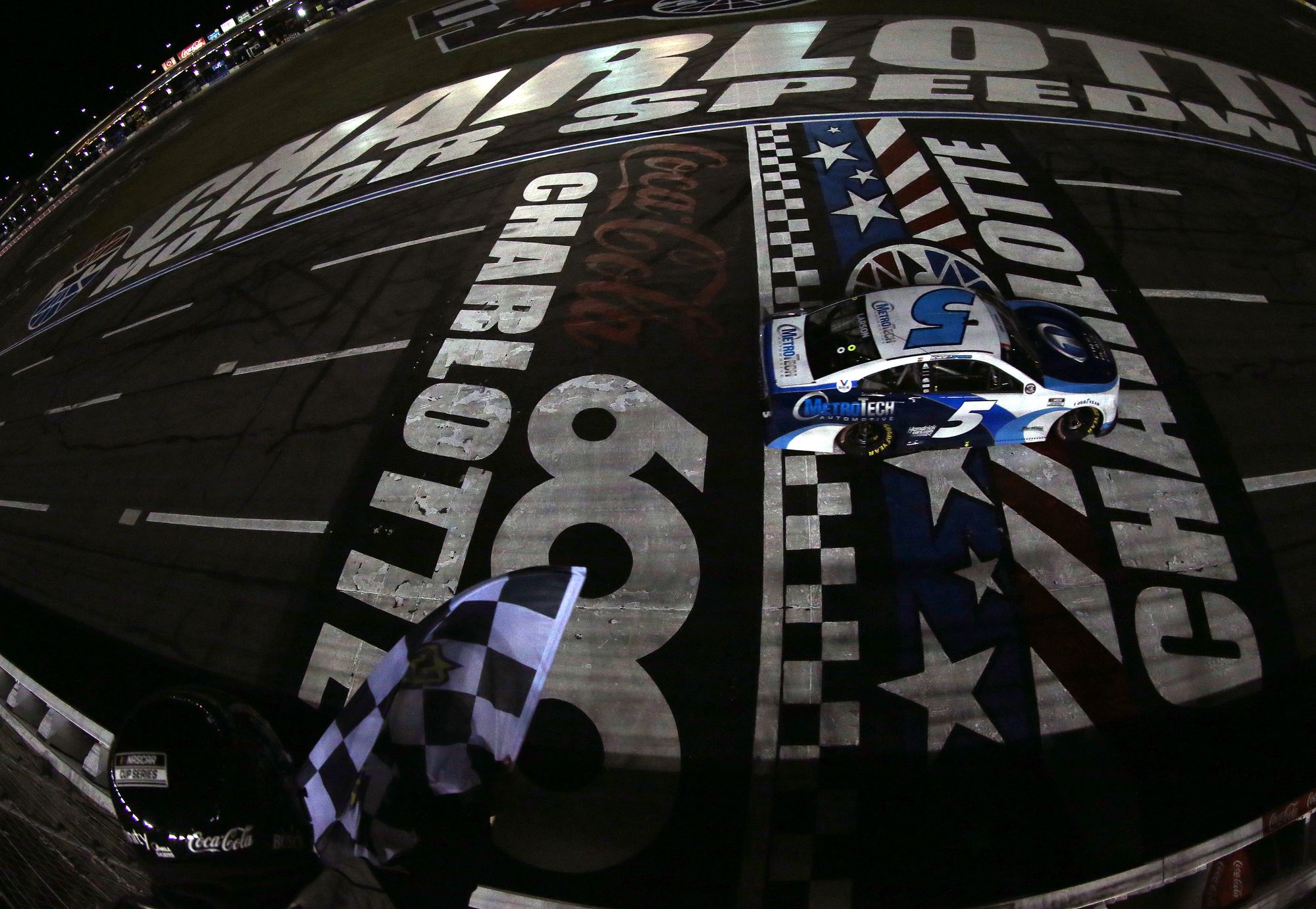 His preparation has involved a seat fit - he's remarkably similar in stature to last year's McLaren driver Tony Kanaan so that process was easy - and walking across the road from Hendrick's factory in North Carolina to the GM technology centre, where IndyCar's teams conveniently complete their sim testing, has been very, very helpful.
Some of that sim work has been done on road courses - oval simulations aren't as accurate as on circuits - to get a feel for the car, which threw up a brilliant anecdote when he discussed the process back in August.
"I did Mid-Ohio, and when I first got in it, I thought I would be out of control and go in the grass, all this stuff," said Larson. "I was like, 'OK, I feel like I'm doing alright, I got into a rhythm'.
"The engineers were staying pretty quiet. They would chime in like, 'Hey, everything looks good. Just keep working on your braking zones and stuff'.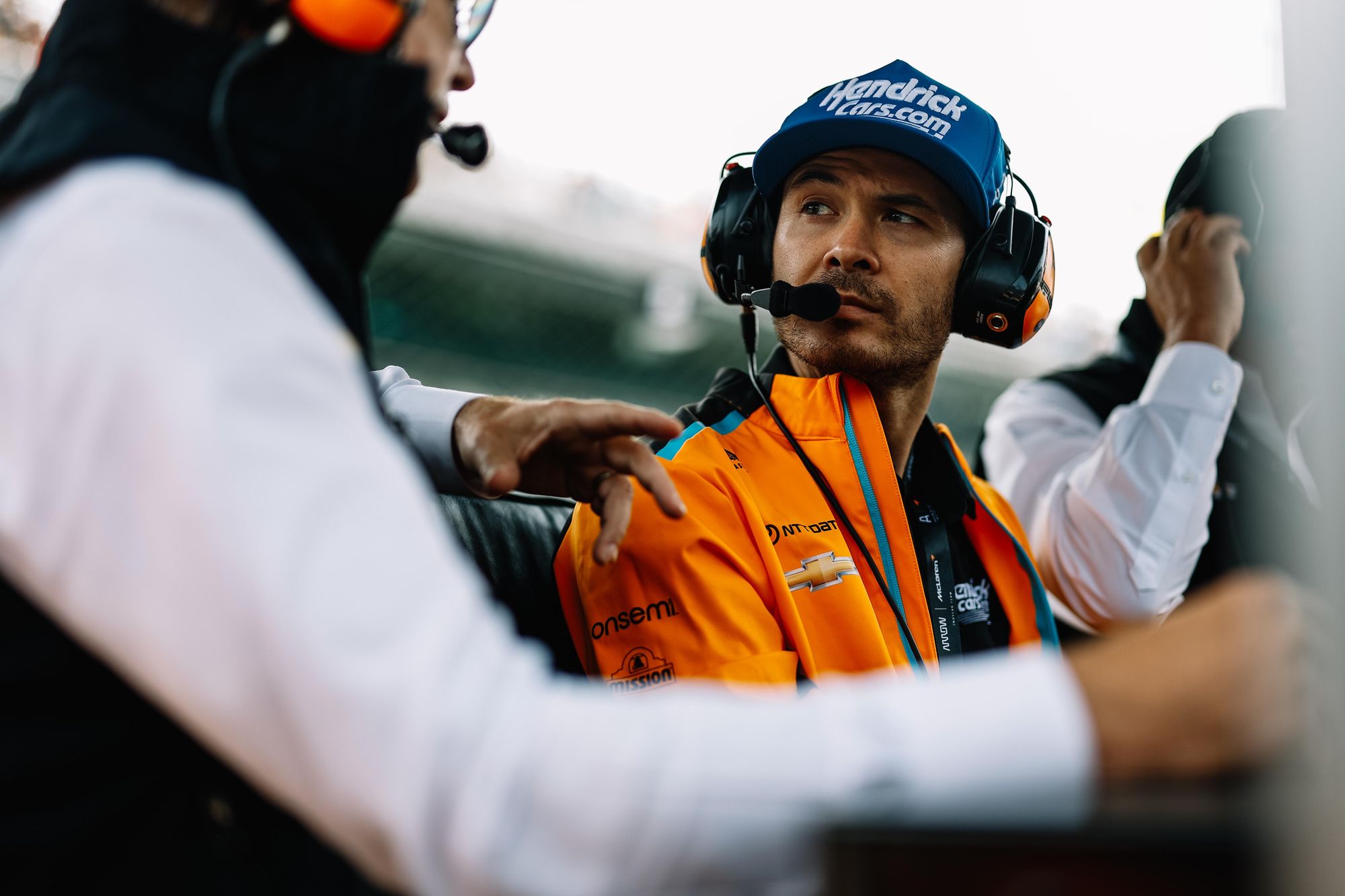 "I'm like, 'Well, how much more do I need?' They're like, 'Well, you need about a thousand more pounds of brake pressure'. I'm like: 'What'?!
"So the max brake pressure there is like 2800 pounds. That's insane. I've never pushed anything that hard."
That's coming from a driver who's a strong contender on road courses in NASCAR. The maximum braking pressure there is about 800 pounds.
Luckily, at the Indy 500, the only time Larson will have to press the brake at all is in the pits.
He also shadowed the McLaren team at last year's Indy 500 - although he had to leave early to be ready for the NASCAR race in Charlotte - and has been working with the team analysing data and just better understanding how the 500 will go.
He completed the orientation without issue, after which the pre-event test in April and the practice for the race itself can be fully focused on what he and the team need to learn rather than worrying about jumping through hoops.
Now he is on on track, the combination of this old-school winning machine - who could still take this year's NASCAR title, as he remains in contention in the playoffs - plus Hendrick, plus McLaren, is going to equal big publicity in the States.
While attendance at the race is as healthy as it's been for a while, there's usually spare seats in the media centre. But you can almost guarantee they will all be gone come May next year with this story.
And that's great. Because, as I've argued for a long time, IndyCar needs to focus on growing its fanbase, attention, marketability and airtime in the States before it worries about anything internationally.
Jimmie Johnson went a long way to pointing NASCAR fans's eyes in the direction of IndyCar during his time there in 2021 and 2022, with the Indy 500 being big news last year when he attempted it for the first time.
But like Busch, Johnson - even though more successful in NASCAR - was a long way off being a regular winner and champion in the series when he made the IndyCar switch.
There's every chance Johnson's poor 2021 results - to be expected in his first year of single-seaters on road courses - fatigued the story of his crossover significantly before that Indy 500, although you could argue the 'will he, won't he' element of that story gained some interest.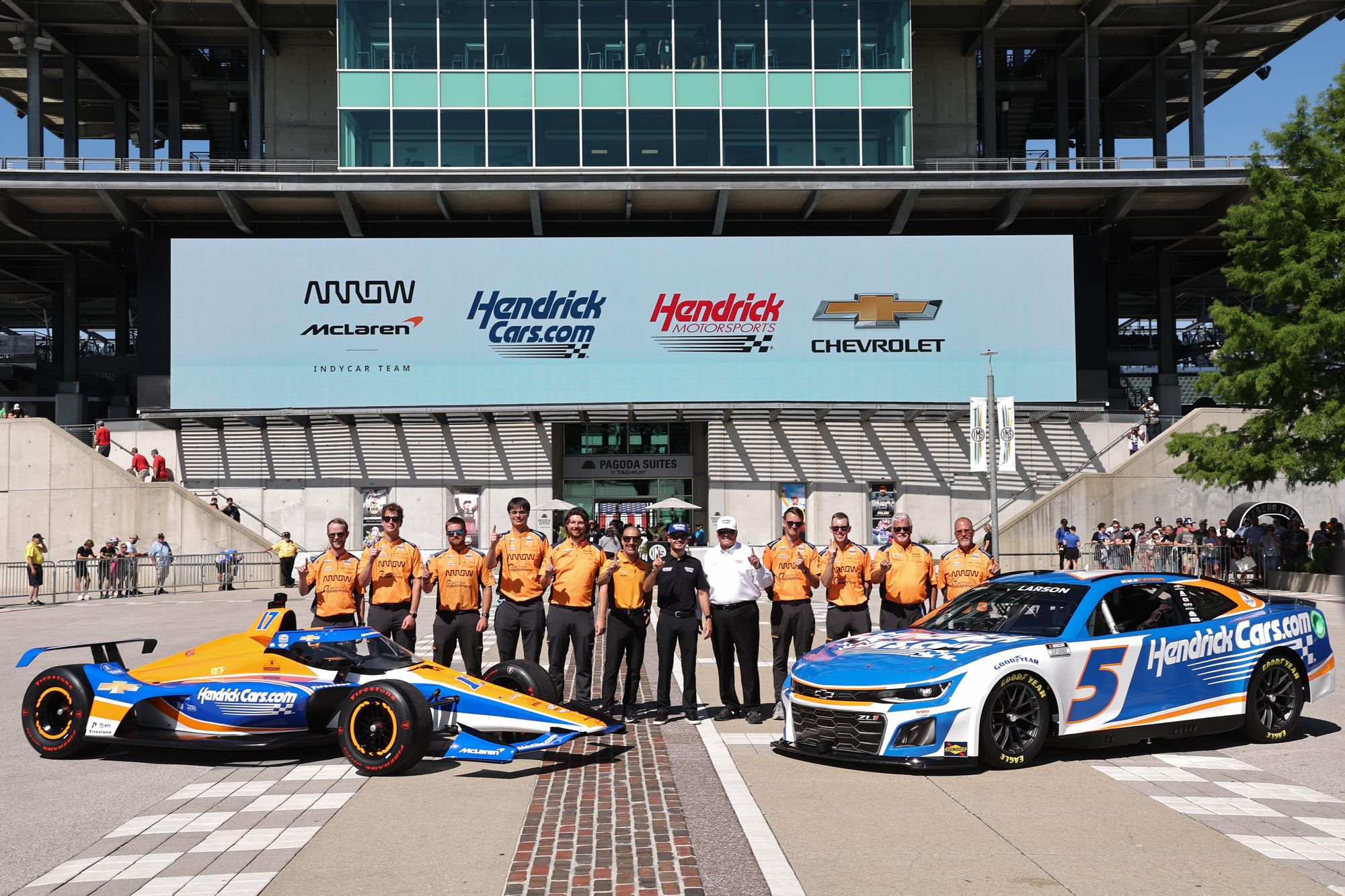 But with Larson, this is Hendrick and McLaren with a current, winning NASCAR driver doing this arguably at the height of his powers. It's perhaps a much more compelling story.
So while Grosjean no doubt helped bring F1 regulars's eyes to IndyCar via TV just as Fernando Alonso did, having someone such as Larson come in and attract more and bigger American media outlets to the Indy 500 - as well as NASCAR fans - will be even more valuable.
What happened in Wednesday's orientation action?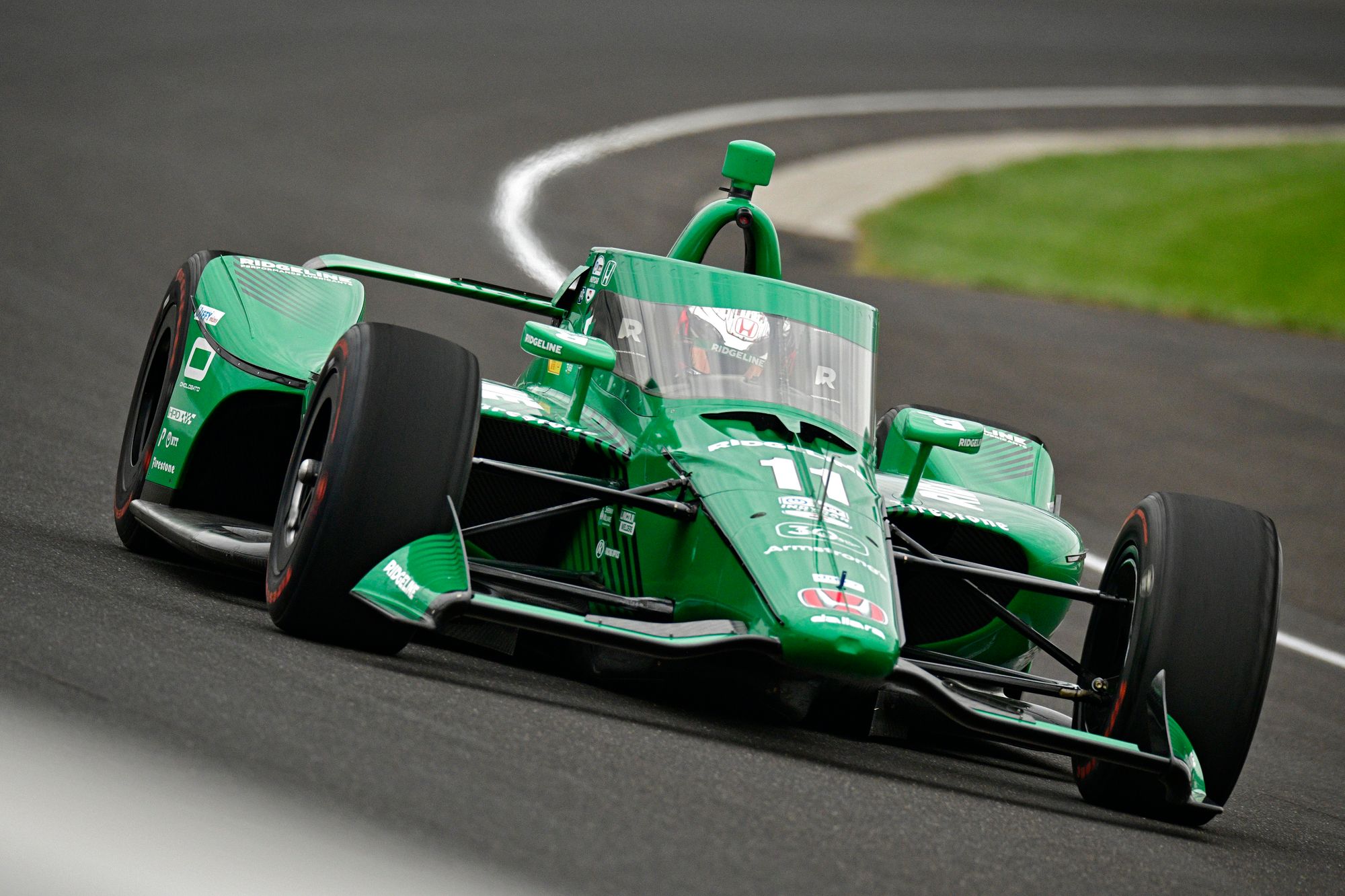 Three other drivers competed rookie orientation on Wednesday, including an ex-Ferrari F1 junior, a Max Verstappen-beater, and a driver who went from being sidelined to grabbing IndyCar's best car in the space of a month.
Marcus Armstrong, who finished 13th in F2 for three years while in Maranello, his new Ganassi team-mate Linus Lundqvist, who won last year's Indy Lights (now Indy NXT) title but had to fight for a chance in IndyCar, and sportscar star Tom Blomqvist all completed their rookie programmes in rapid fashion.
They all had the afternoon to run with three sets of tyres each, with Meyer Shank's Blomqvist fastest on his first experience of oval racing, like Armstrong.
Lundqvist was second quickest and completed the most laps - 102 - while the others both did 90 laps or more.
"It's something so special being at this place, driving around this track," Lundqvist said.
"[For] so many years I've been on the sideline hoping to be one of the guys driving around it. So now to finally do it, and then to make my debut for Chip Ganassi Racing as well, at least in unofficial session, it's very, very cool."
Blomqvist hasn't even been to the Indy 500 as a spectator, never mind as a driver, so his reaction was akin to that of a child at Christmas.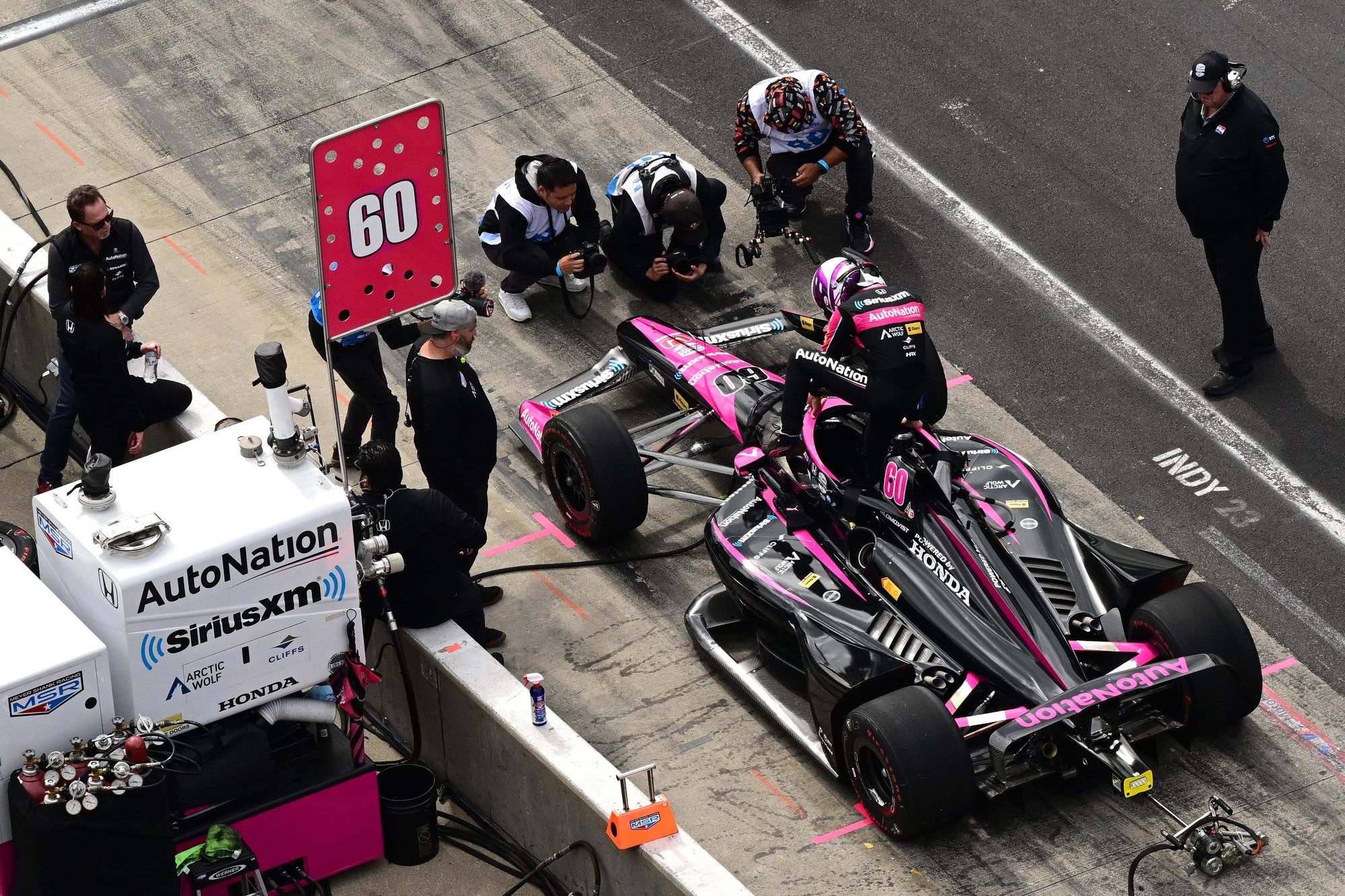 "Almost living a boyhood dream," he said. "I grew up watching this race, to get my first laps here is incredible."
Armstrong was IndyCar's rookie of the year despite missing the ovals, as Takuma Sato took those for the team.
All three drivers were supported by big names on the timing stand to help with their adaptation.
Blomqvist had support from Helio Castroneves, the four-time winner of the Indy 500 who for 2024 is swapping full-time IndyCar driving for team management at Shank, and new team-mate Felix Rosenqvist signed from Arrow McLaren.
Armstrong and Lundqvist had Ganassi's driver advisor and three-time Indy 500 winner Franchitti on hand.