Max Benecke is without a doubt one of the quickest on iRacing, which is astonishing given that five years ago he hadn't even heard of it.
Since then the German has won the Porsche SimRacing Trophy in 2018, won both the drivers' and teams' championship in the VRS GT iRacing Series Championships (also in 2018) and was a finalist in the second World's Fastest Gamer competition.
His interest in racing stretches back about two decades, when he raced go-karts in the real world as well as cars in the virtual one.
From casually playing original PlayStation games and later to the PlayStation 2 exclusive Gran Turismo 4, one of his favourite games, he eventually got into competitive online racing.
"Since driving against the AI is pretty boring for me, I always searched for the ultimate competition," Benecke tells The Race.
"I joined many leagues on F1 2012 and F1 2013 and eventually found some great guys I could race against every other weekend.
"Just after a couple of months into the league, most of the guys moved on to iRacing in 2013 – a simulation which was completely unknown for me.
"At this point I never owned a PC so I stopped driving on racing games for a while.
"Up until the point where the guy who was responsible for the league contacted me on Facebook and said: 'Hey, aren't you interested in joining us on iRacing now?'. That was about two years after they left the F1 game.
"After some time I then made the step towards iRacing. Back then I was driving on my laptop with gear worth less than €100. It was a great time and I just got addicted to it."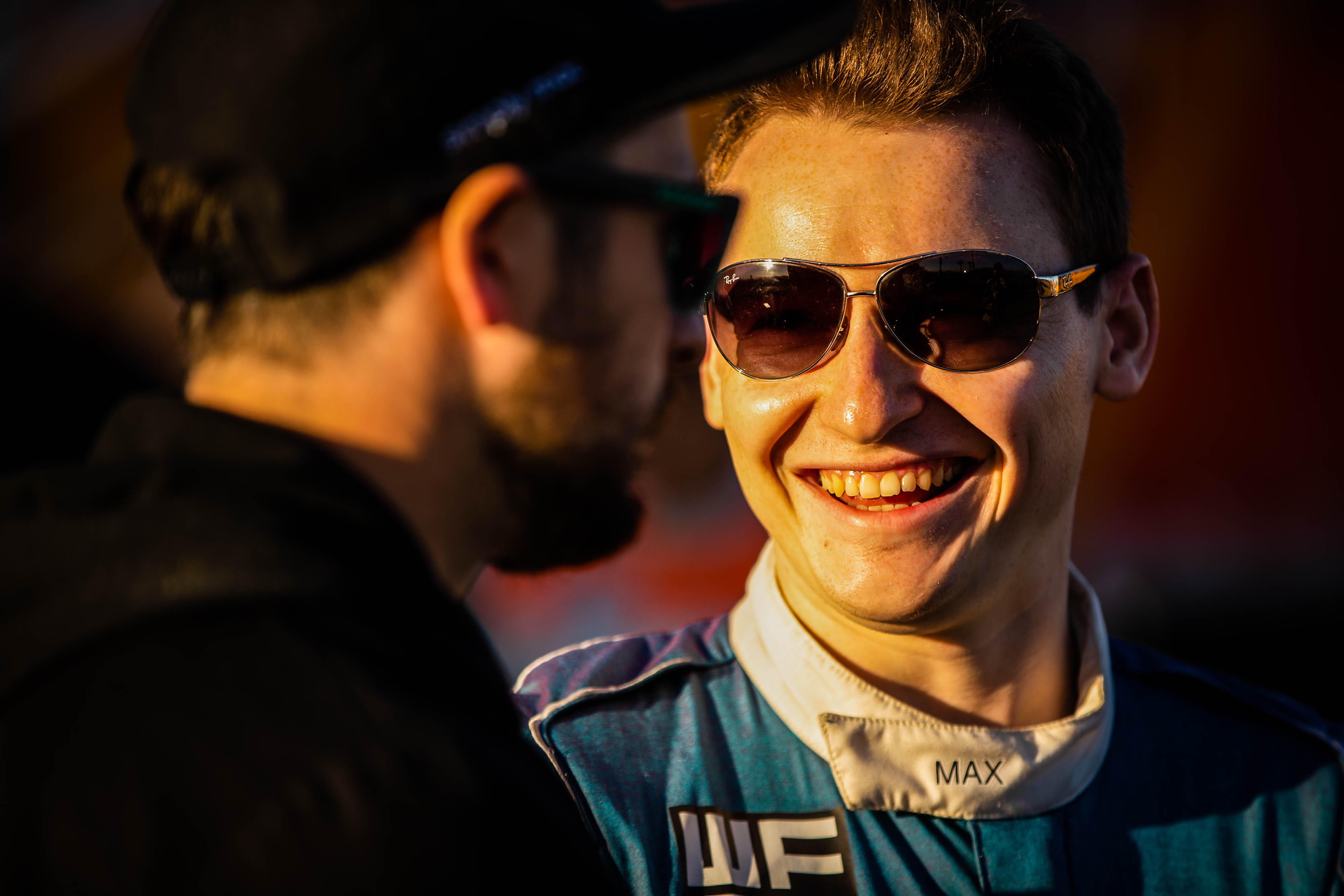 Not only has he plenty of esports championships and accolades to his name, he also gave both Lando Norris and Max Verstappen a run for their money on iRacing.
In the Team Redline Pro Fun Cup, Benecke finished the two races in second place – both times just behind an F1 driver.
Norris bested him in the first race by only a quarter of a second, and in the second Benecke and Verstappen had an intense battle for first place that raged on for several laps before ultimately Verstappen took the win.
"When I had a seat in a real racecar last year, everything I learned on iRacing worked in real life too" :: Max Benecke
That's perhaps the best illustration of how impressive Benecke's virtual racing talents are, skills that are transferable from iRacing to the real world.
"No matter which other simulation hosts a championship or competition, the iRacing drivers are always on top there," Benecke said.
"The field at the very top is so close, sometimes we can find the top 10 in just one tenth of each other in qualifying.
"I am a competitive guy, there is no fun for me driving a sim where there are only two or three good drivers to fight with.
"When I had a seat in a real racecar last year, everything I learned on iRacing worked in real life too: the way you have to brake, the speed you can take through a corner and how smooth you actually need to drive in order to be fast."
Benecke's had the chance to drive some racecars in the real world, but for the time being is still focusing on esports competitions.
One of his main focuses is the Porsche Esports Supercup, a championship where he was runner-up last year.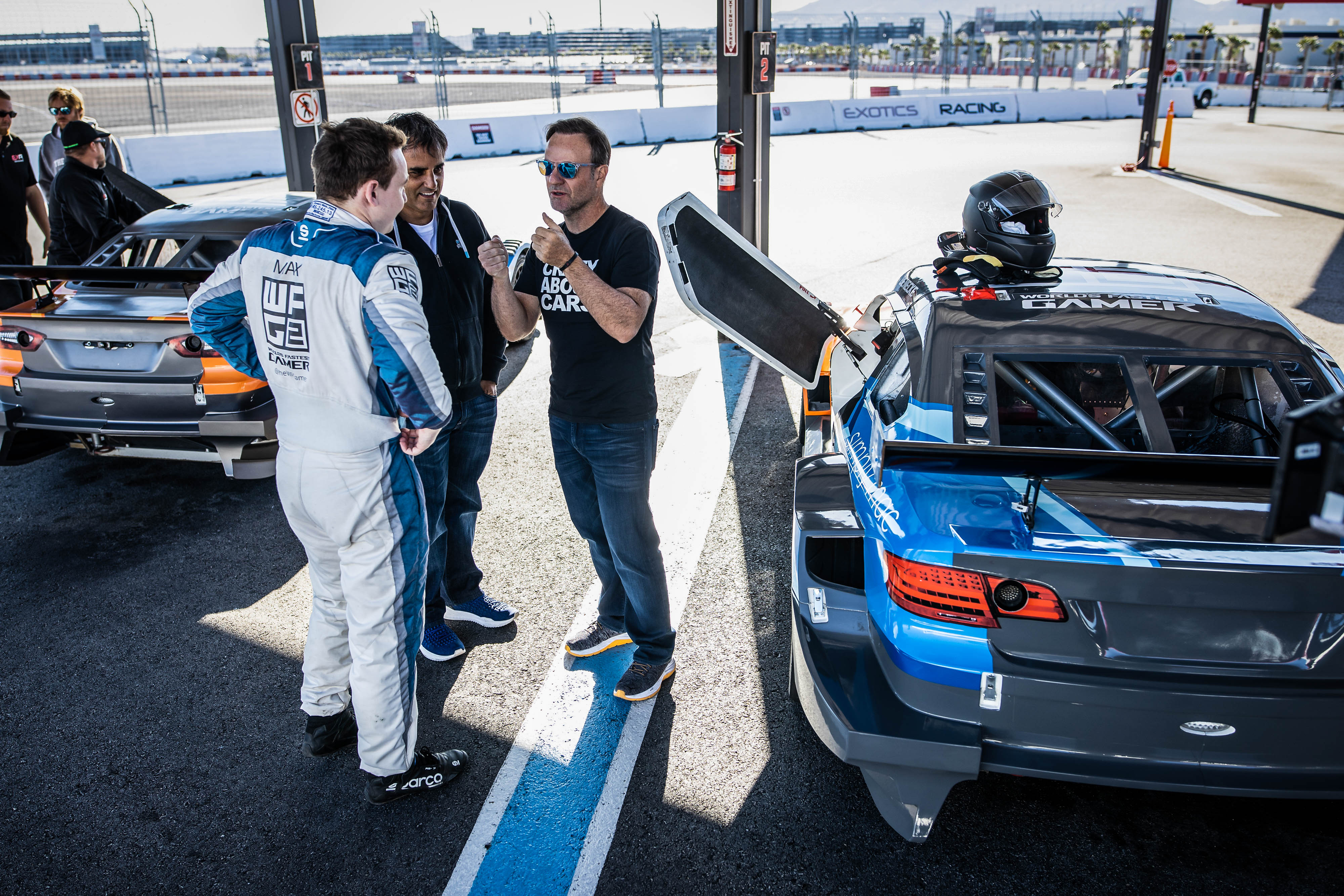 However, as a lifelong racing fan, his past real world racing experiences have been dreams come true and he would jump at any other opportunity that came his way.
"I got to drive a couple of different Porsches in 2018 on a test track. I'd say that was about 30 minutes of track time," Benecke said.
"Last year, I got the invite to join World's Fastest Gamer 2 where I drove a bunch of different cars on tracks like Laguna Seca, Willow Springs, Thermal Club and more.
"I was more than happy with my performance although I didn't win the competition in the end.
"I went directly to the final with four out of 10 drivers remaining and I was the only one without any track experience with a racecar.
"Having the possibility to actually race on many different racetracks, those days were some of the best in my life.
"If I'd get a call from someone who tells me that I can drive in real life, I wouldn't even think about it and directly say yes."