NASCAR legend Dale Earnhardt Jr taking a podium in an IndyCar race might be the most bizarre – and tantalising – outcome of motorsport's coronavirus-enforced switch to the virtual world so far.
Earnhardt had made clear on Twitter he was willing to take part in first oval round of the iRacing Challenge series set up by IndyCar while real racing is suspended due to the COVID-19 pandemic.
In the same week, he was nominated for the NASCAR Hall of Fame, the 26-time Cup Series race winner made his IndyCar Challenge debut at Michigan and was immediately caught up in a massive lap one crash – which caused damage to his car and meant his right-front tyre was generating more wear.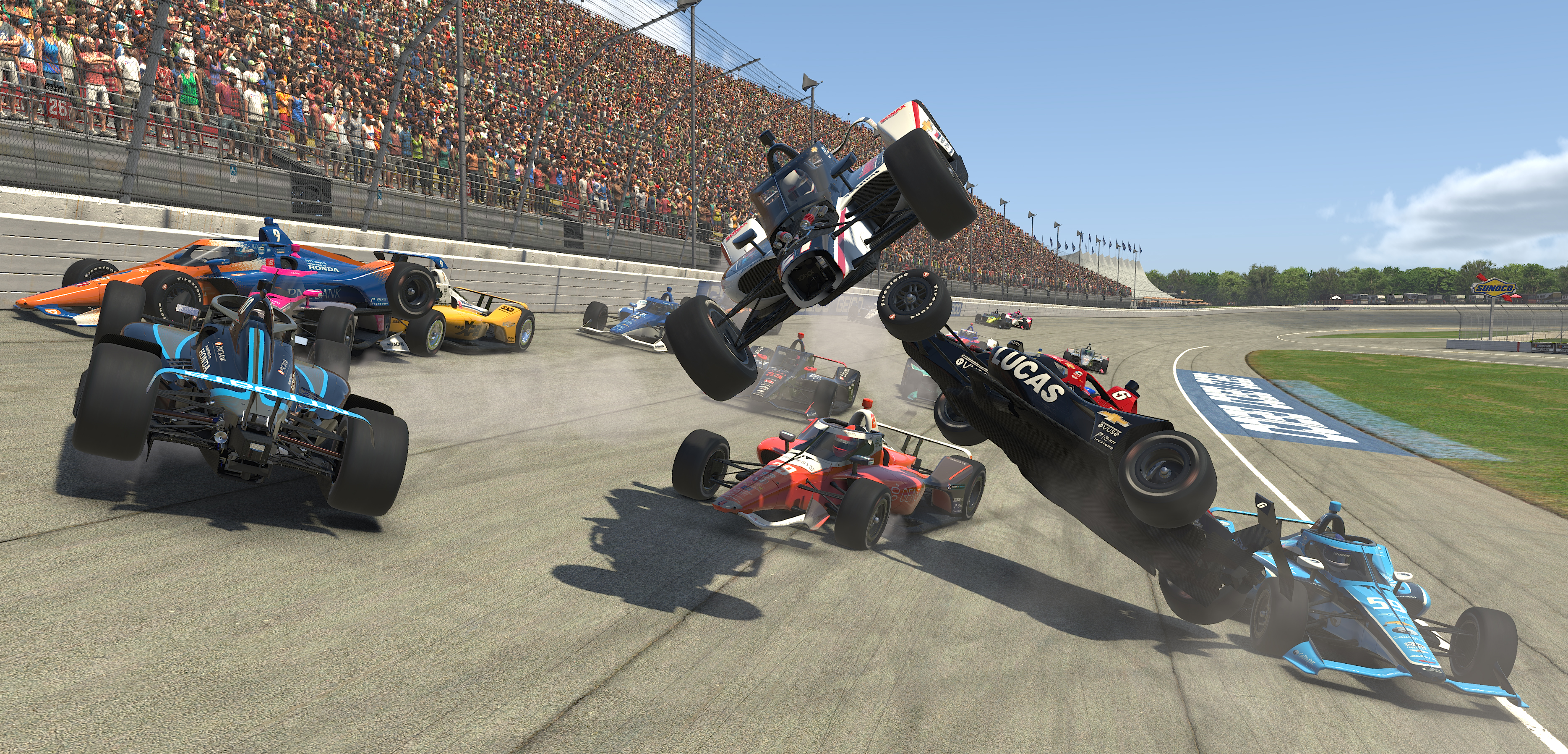 However a clever fuel strategy as many of the frontrunners had to pit at the end for a splash and dash meant Earnhardt finished third behind Indianapolis 500 winner Simon Pagenaud and the Challenge's round two winner, double and reigning Supercars champion Scott McLaughlin, despite running out of fuel while crossing the line at the end of the race.
Asked if the result would spur a shock real-life IndyCar debut, the 45-year-old quickly dismissed the idea.
"No, I probably wouldn't. For the most part my driving days are over," said Earnhardt.
He retired from full-time racing at the end of the 2017 NASCAR season after issues arising from concussions affected the final part of his career, though he still competes in a single race in the second-tier Xfinity Series each year.
"I have a few events left in me," Earnhardt continued.
"I don't know how many of those Xfinity races I'll be running beyond this year."
Earnhardt is an avid simracing fan and has been competing on platforms like iRacing since the early 2000s.
"I never would have imagined this would happen in a million years, for there to be legitimate simracing with real world drivers" :: Dale Earnhardt Jr
He has also competed in all of the NASCAR Pro Invitational Series races – NASCAR's esports stand-in series – so far.
"This is a dream come true, to have all the real world guys on the computer," said Earnhardt.
"That's where I've been for two decades [competing online].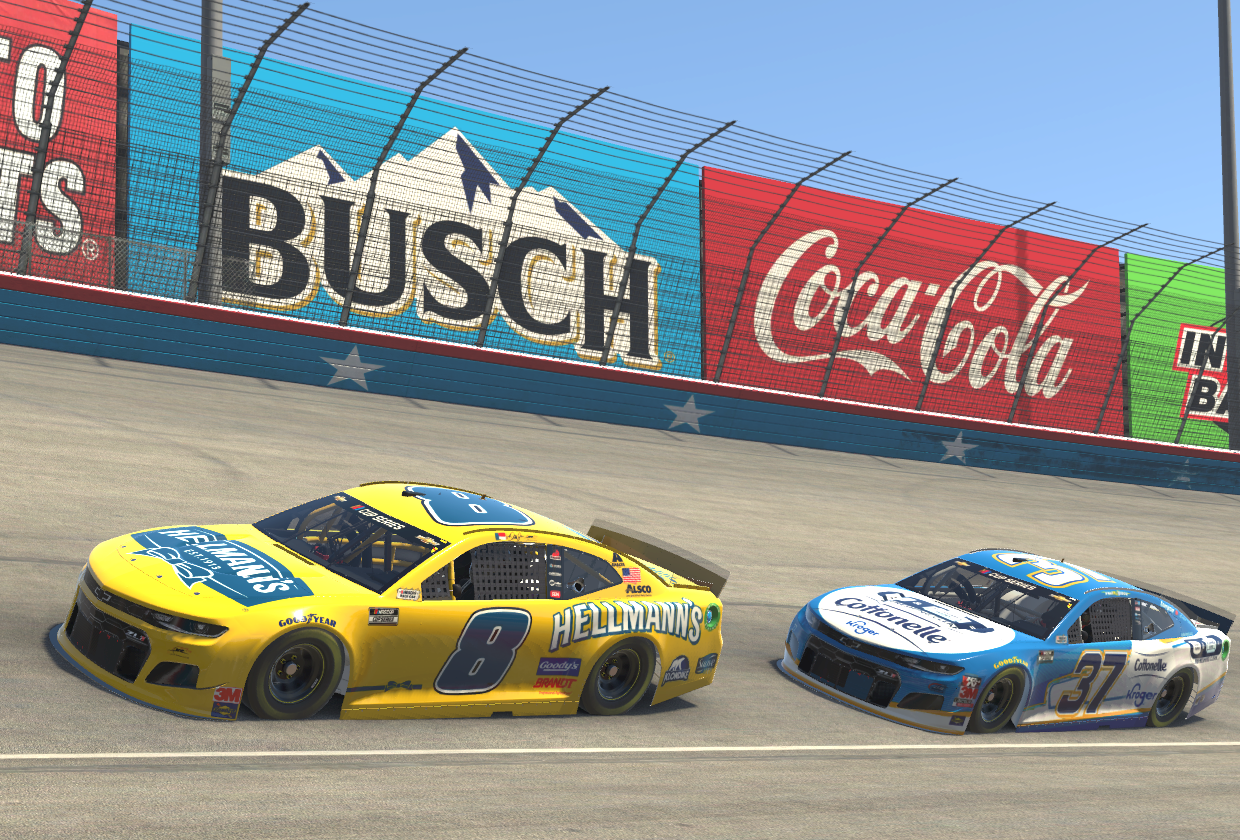 "It's awesome that they're all competing and we're having these races broadcast on network television in front of so many people.
"The reaction generally from the population and public is, 'man, I'd love to have the real thing, but this is pretty good. I'll watch this till we get the real thing back'.
"I never would have imagined this would happen in a million years, for there to be legitimate – in my mind, as far as simracing goes, in that community and that bubble – racing with real world drivers. It's pretty impressive."
Earnhardt has been impressed by how quickly some drivers who had never done iRacing before have adapted to the new genre, despite how realistic and competitive it can be.
"The guys that have never used the service, never drove the sim, not even gamers, really adapt so quickly because of how realistic I believe the iRacing platform is," he added.
"They pick up on it really quick.
"We've had a lot of time together this weekend, a lot of laps, a lot of practice, a lot of little test races and so forth, more so than I even see on the NASCAR side.
"There's a lot more commitment for the drivers to put the laps in, put the time in, to be as good as they can so they can make the show as good as they can make it."
The next round of the IndyCar iRacing Challenge will be a track chosen at random, taking place on April 18.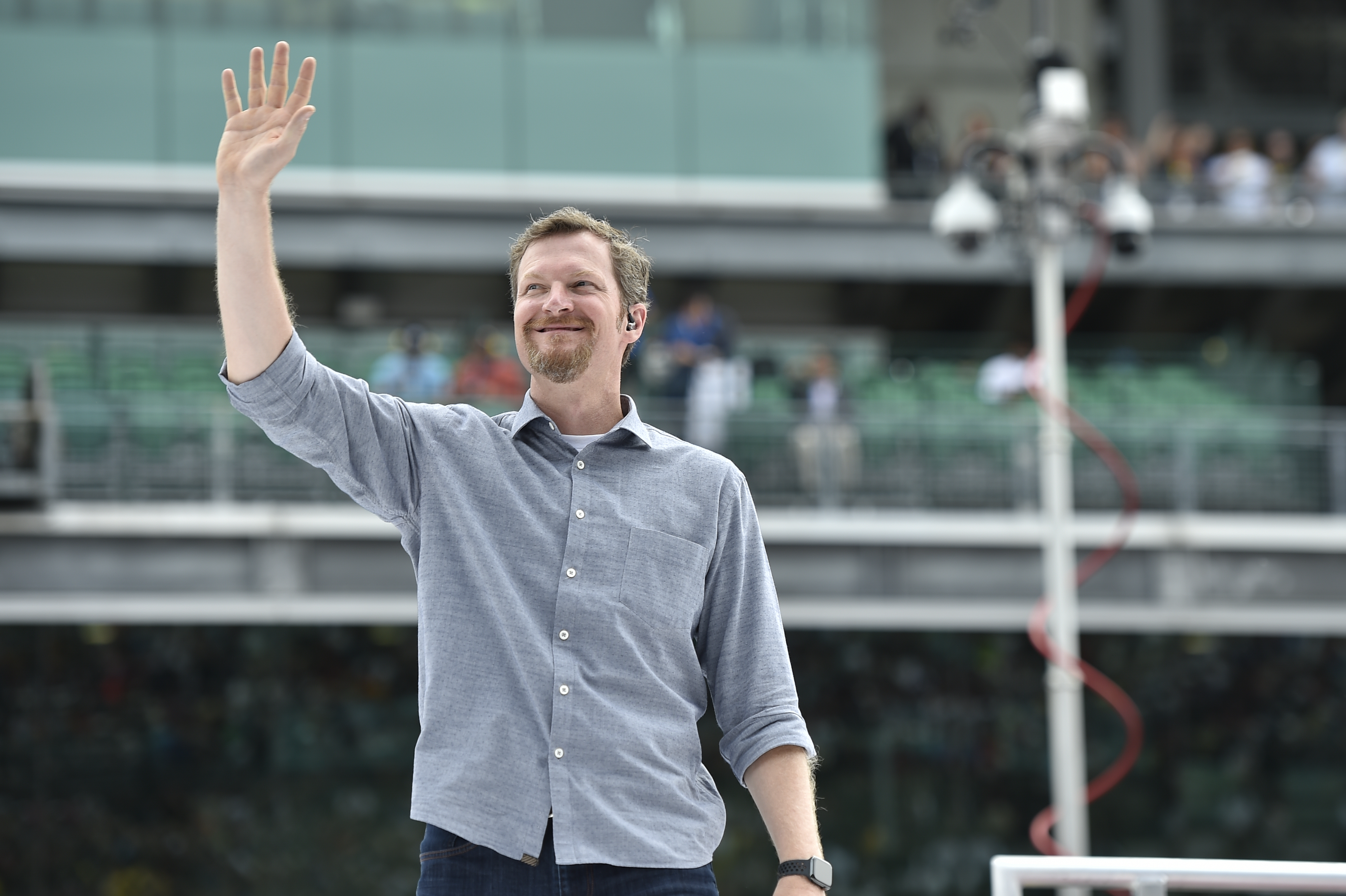 Earnhardt Jr and his wife Amy are expecting their next child, which means Earnhardt Jr is unlikely to race with IndyCar and NASCAR every week.
"I'm kind of committed to running the NASCAR stuff," he added.
"There's NASCAR stuff on both networks happening on the weekend and throughout the week. I believe I'm pushing my luck to add more racing to my schedule.
"As much as I would love to sit on the sim rig every single day, compete and Twitch stream and do all those things, I need to be a dad and help her at this particular time especially.
"I do badly want to race again with Scott and Simon and all the guys, even if it's a road course, get out there and give it a go.
"Hopefully, there will be opportunities for me to do that if not next weekend. I might need to take a little bit of a break. If not next weekend, I'd love to get another invite if they're open to having me back."