With motorsports events being universally postponed or cancelled, many championships have attempted to fill the void with Esports events.
Plenty of categories already run their own Esports series, but here we're focusing on the events they've organised recently as a direct replacement for the races that should have run.
How accurately do these efforts replicate the real-word races they're substituting for?
Formula 1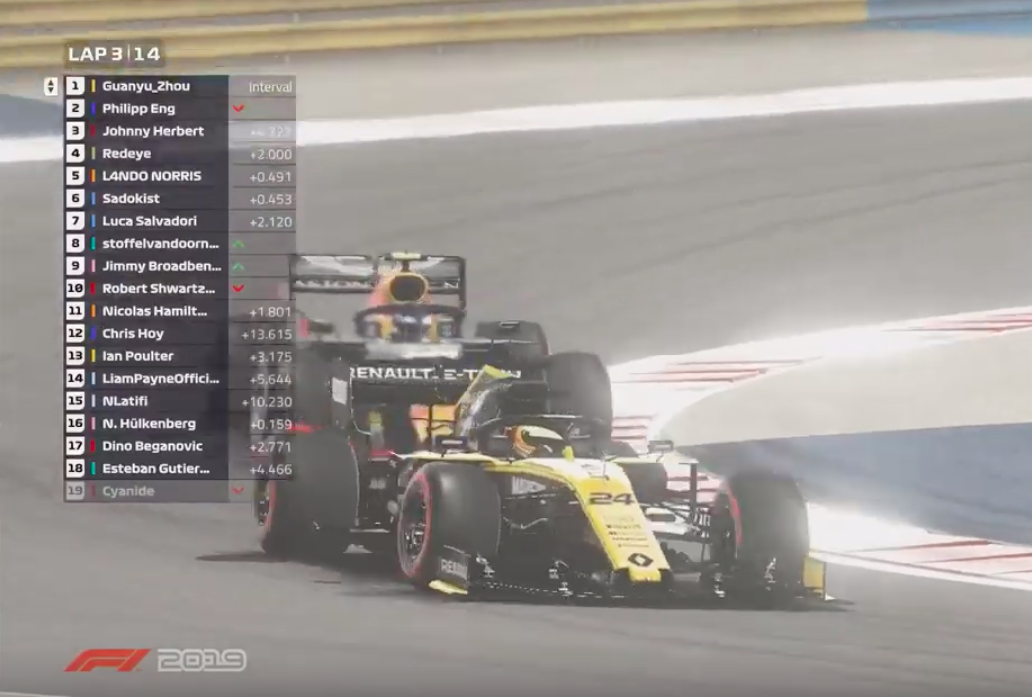 What it's doing: 'Virtual GPs' on the F1 2019 game at every weekend a GP was scheduled
How close is it to the real thing? The licensed game the events are run on has all of the official cars, tracks and teams, albeit in last-season spec – which means outdated liveries and no Vietnam. And for now that's about where the depiction of real-life grands prix ends.
There's only a single 18-minute qualifying session and a race 50 percent as long as a normal race, although neither of those are dealbreakers – especially as a 50-percent race ensures drivers have to pit and therefore strategy and tyre conservation both come into play.
However, the 'sim-cade' nature of the licensed game turned at least one of the current drivers away, namely Verstappen, and of the 20 current F1 drivers who were invited to take part in the Virtual Bahrain GP only two turned up. Joining Nicholas Latifi and Lando Norris were a number of ex-F1 drivers and an array of special guests.
The equal car performance rules made the race fair for everyone but the reduced vehicle damage and allowing of some assists meant the Virtual Bahrain Grand Prix was far more focused on entertainment than replicating the postponed race weekend.
MotoGP

What it's doing: A virtual race around Mugello on the MotoGP 19 video game. Future races haven't been announced.
How close is it to the real thing? MotoGP too has the benefit of having its own officially licensed video game series, which ensures all of the teams and tracks are catered for. With this season's game to be released on April 23, there could be scope for some fully up-to-date races to take place while real-world motorsport is on halt.
Several MotoGP riders are confirmed to be taking part in the first event this weekend, including reigning champion Marc Marquez, Maverick Vinales, Fabio Quartararo and Alex Rins. However there is only planned to be a five-minute qualifying session and a six-lap race around Mugello, which is short even by Esports standards.
IndyCar
What it's doing: 'IndyCar iRacing Challenge', a roughly 90-minute long event taking place every Saturday through to May 2
How close is it to the real thing? iRacing is renowned for being one of the most realistic racing games out there and has a long track record of hosting Esports events backed by big brands, so this should be more representative than other stand-in events.
The exact driver line up hasn't been confirmed yet but it's promised many IndyCar racers will feature with some special guests joining in. On top of that, the teams will be able to design car liveries to match their desired paint schemes and the cars will feature the aeroscreen that has become part of the rules for IndyCar this year.
NASCAR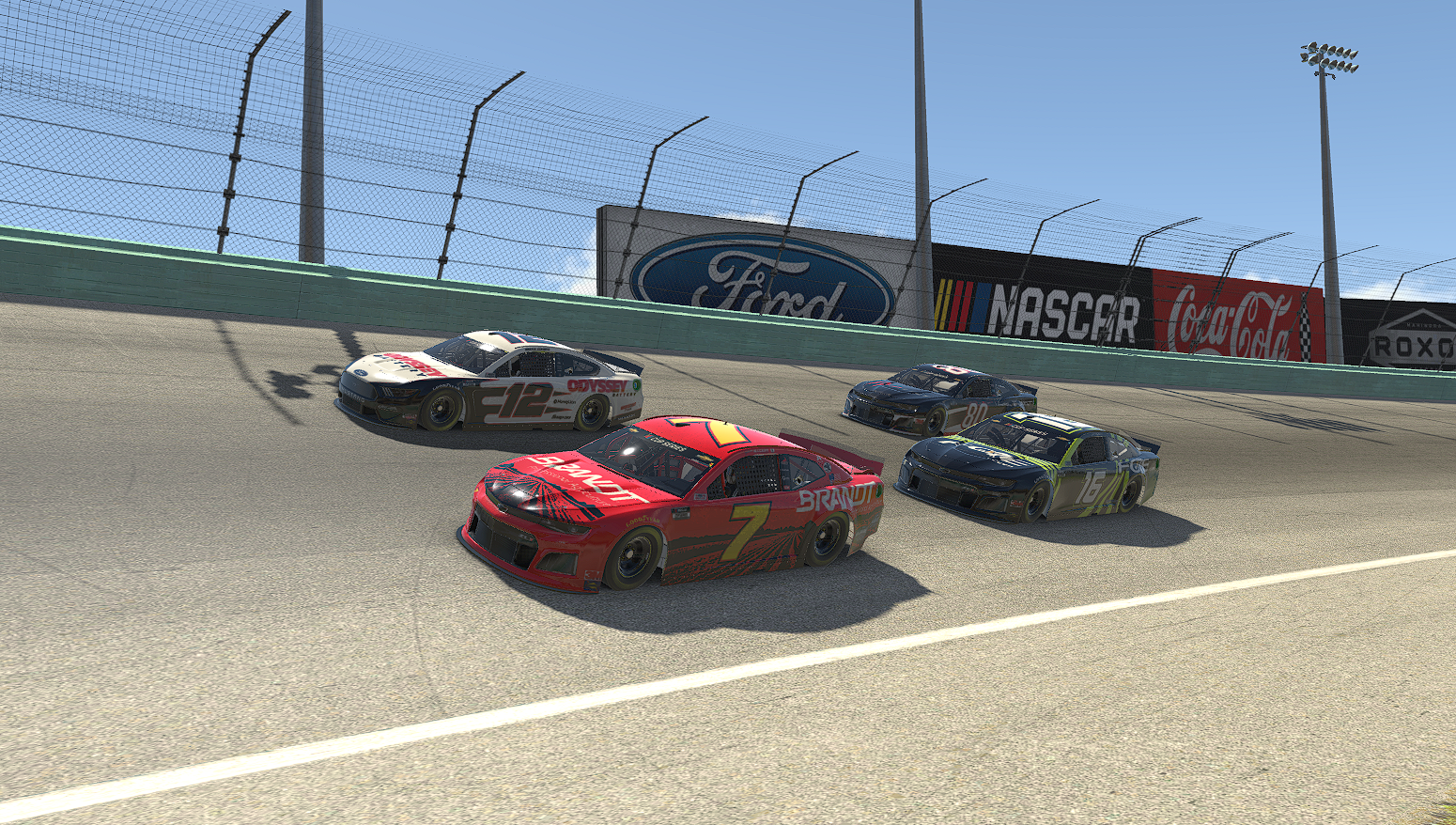 What it's doing: eNASCAR iRacing Pro Invitational Series
How close is it to the real thing? It's likewise run on iRacing, a game which is very familiar with NASCAR, having run the officially backed eNASCAR Esports championship since 2010. The first race in that series was held at Daytona and won by Dale Earnhardt Jr.
The opening Pro Invitational race was packed full of NASCAR drivers and plenty of big names, many of whom have either raced in or own teams in the regular eNASCAR Esports Series. Cup series star and reigning Daytona 500 champion Denny Hamlin was the winner of the event.
We previously described the first Pro Invitational Series event as the "most authentic Esports race" which gives you an idea of how well it was pulled off.
GT World Challenge
We're pleased to announce that there will now be 2 semi-finals, each featuring 40 real-world/pro sim racers and 5 wildcards.

The best 20 from each semi-final will progress to a deciding race. All will last 1 hour, with no mandatory pit stops. #GTWorldChEu | #gtunited2020 pic.twitter.com/4jOlKISIm8

— GT World Challenge Europe (@GTWorldChEu) March 24, 2020

What it's doing: SRO Charity Challenge, a single-race spin off of the SRO Esports GT Series but featuring real-world drivers.
How close is it to the real thing? It hasn't taken place yet but all the signs are that it should be faithful to its real-world counterpart. It's being held on Assetto Corsa Competizione, which is a sim game focused on GT cars and one that was developed for Esports competitions.
Another promising sign is the sheer number of real-world drivers who signed up meant the organisers changed the format from a 40-driver event to a total of 80 invited people and 10 additional racers from hot-lap qualifiers. That means there will be two semi-final races, each with 45 cars racing at the same time, leading into a 40-strong final race. The format of the event may be unlike most real-world motorsports competitions but it still has the ingredients needed to produce some realistic GT class racing.
IMSA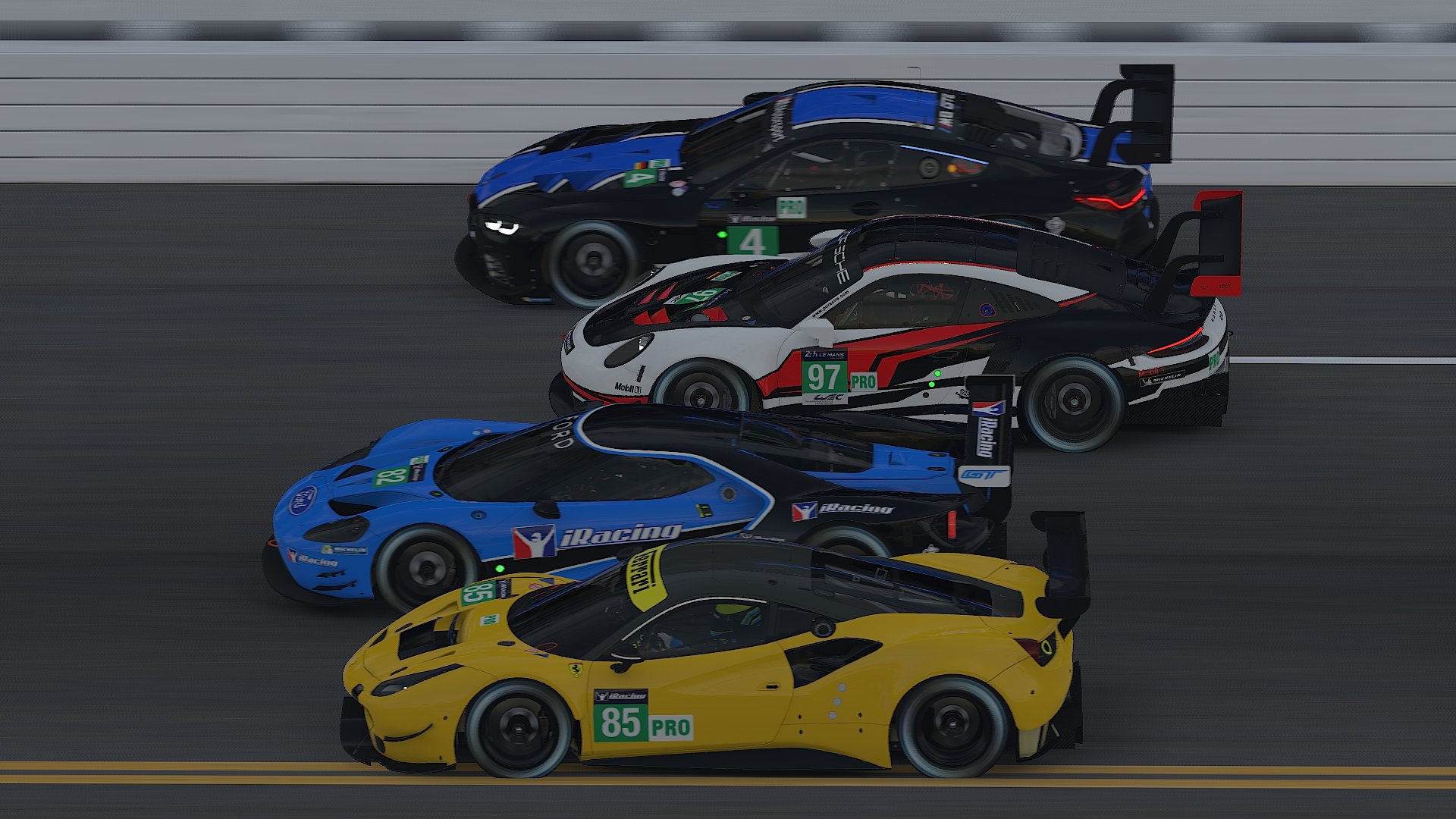 What it's doing: IMSA held the Sebring SuperSaturday event on March 21 and has talked about hosting more Esports races in the future.
How close is it to the real thing? The SuperSaturday event was held on iRacing, which is a good starting point, and featured a field packed full of professional, real-world drivers. iRacing regularly hosts races with GT cars so this wasn't anything new for the platform, but the involvement of pro drivers gave the event more credibility to those just looking for a substitute to real-world motorsport.
Bruno Spengler led a BMW 1-2-3 in the 90-minute race, followed by fellow works drivers Nicky Catsburg and Jesse Krohn.
Supercars
What it's doing: The 'All Stars' Esports series will be a 10 round championship to be held on iRacing with the first round taking place on April 8.
How close is it to the real thing? Again, committing to iRacing over a console based, sim-cade game is a good approach if you're trying to recreate the sport as accurately as possible. Supercars is also taking the time to ensure all of their drivers have all the equipment needed to take part and put together a full-on championship, which drivers and fans alike can be more invested in.
Sticking with approach and not bringing in celebrity guests may not be the best from a marketing standpoint, but it's one that's sure to be popular with motorsports fans who just want to see faithful alternatives to the originally-scheduled real-world races.
WTCR
What it's doing: A fortnightly, four-race long championship called the 'Pre-Season WTCR Esports Series'.
How close is it to the real thing? WTCR has opted for a different simulator to most as its series will be run on RaceRoom – another PC simulation racing game with a touring car focus that has run Esports competitions for a long time.
The championship hasn't started yet but there will be some real-life WTCR drivers – yet, with only 10 places are reserved for those, there will also be plenty of top RaceRoom specialist drivers. It's a different approach since others have tried to get as many real-world drivers as possible for their stand-in events.
Tyre wear and penalties will be turned on but pitstops will not be. Finally, it's a fixed set-up championship, which will put more onus on the driver's natural ability even if it ignores a major side of race preparation.