Kevin Siggy recently became the fourth different winner of The Race All-Star Cup – Fully Charged by ROKiT Phones, beating previous winners Bono Huis, Rudy van Buren and Jernej Simoncic.
Only a few months ago he won McLaren's Shadow Project, a competition where eight simracers gathered at the McLaren Technology Centre for four races on four different games to see who was the fastest.
There were also two real world driving challenges, and at the end of those six tests Siggy came out on top and earned a spot in the McLaren Shadow esports team.
Unsurprisingly winning a competition as prestigious as that is the highlight of his simracing career.
"My greatest achievement in simracing is most definitely winning the McLaren Shadow Project." Siggy tells The Race.
"Ever since I saw the chance of becoming a McLaren Shadow driver popping up, I was determined to give it all and try becoming a part of the team.
"I've always wanted to be associated with big teams from real motorsport. I worked hard for this moment, practicing many laps on every game, trying to perform to the best of my abilities."
Those who have followed esports championships for the past few years will have seen Siggy's name crop up a fair few times.
He's had stints in both Formula SimRacing and GPVWC, winning the latter's World Sport Series in 2015 and its International Touring Cup in 2018 and 2019.
Before joining McLaren Shadow in late 2019 he had won other simracing based championships backed by other manufacturers, such as the 2016 Ferrari Simulation Challenge and the 2018 Mercedes-AMG Motorsport eRacing Competition.
Siggy's ties to simracing stretch much further back, though, and he had blistering pace even from an early age.
💬🏆 "I cannot wait to get to work with McLaren for the 2020 season."

Hear from our new #McLarenShadow champion Kevin Siggy Rebernak ➡️ https://t.co/DwIj43wQyt pic.twitter.com/EQ6lj2K9YS

— McLaren Shadow (@McLarenShadow) December 15, 2019
"There was an event that lasted a week in a supermarket close to my home, which had three F1 style cockpits and playing an older F1 game," Siggy says.
"I managed to head into the finals as a top six competitor, and finished fifth in a motion rig simulator, which I thought it was cool. I was about 10 years old at that time. This was the reason I then wanted to start simracing at one point, and that's what happened in 2012 and has been going on since then."
"The main goal is to head on from simracing into real racing and have my dream job. Now, after nine years of my simracing career, I'm only looking for chances in real motorsport" :: Kevin Siggy
Esports racers usually fall into one of two camps: those that are focused on their simracing career and are happy to stick to virtual racing, and those that are actively trying to find a way into real motorsport via esports competitions.
Siggy definitely falls into the category of an aspiring real world racing driver, and it's in his blood since his dad competes in hillclimb events. He has driven his dad's modified Mk1 Volkswagen Golf and won both hillclimb and slalom competitions.
All of his subsequent real world racing experiences have been gained through his speed in the virtual world.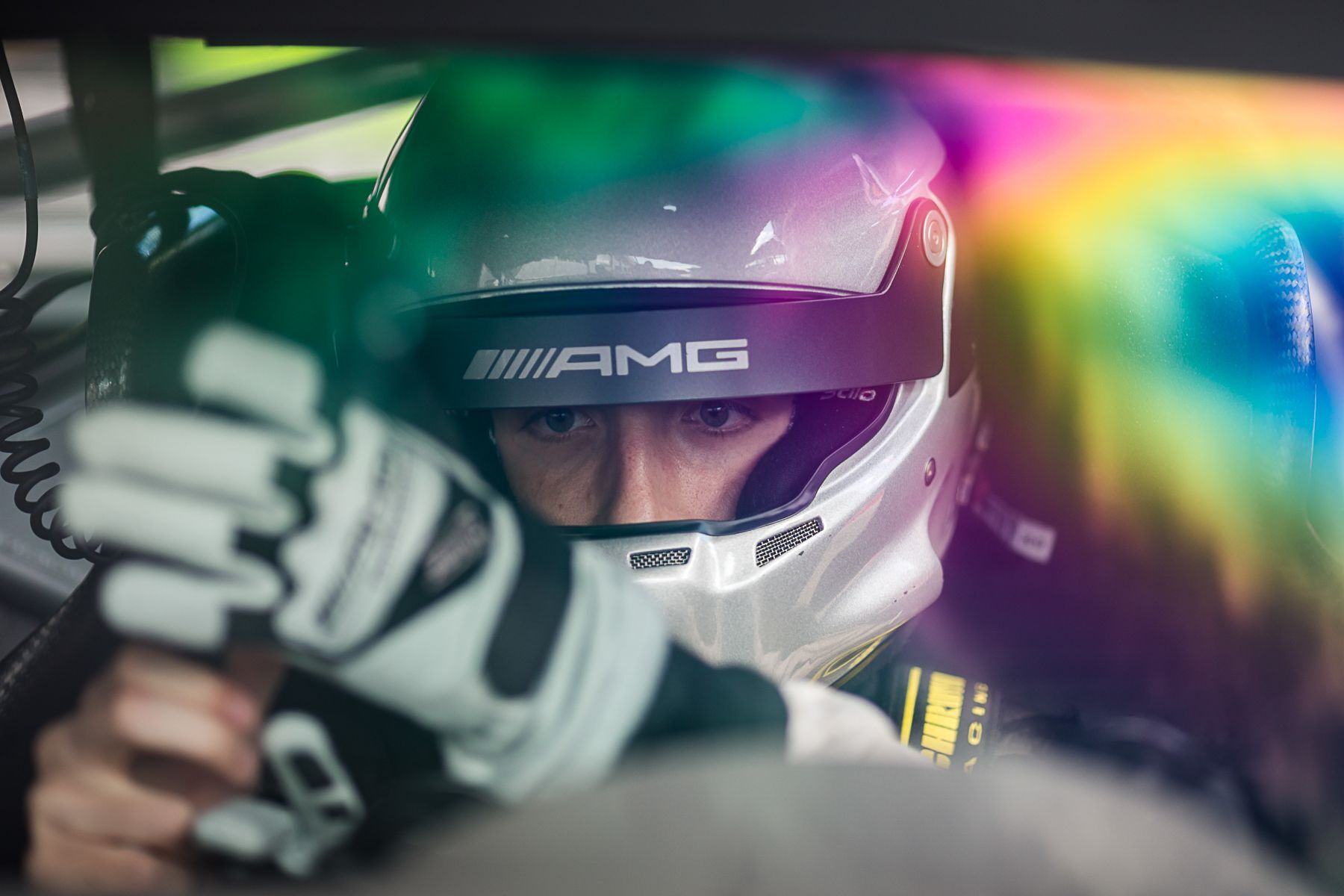 He's had a test session in a SEAT Leon Cupra TCR race car thanks to his win in the 2017 CloudSport SEAT Leon Eurocup series.
Siggy also had three Mercedes AMG driving academy training sessions and drove a Griiip G1, equivalent to a Formula 4 car. More recently he's driven a Mercedes AMG GT4 around the Red Bull Ring and a McLaren 570S GT4 around the Top Gear Test Track.
"I would absolutely love to drive any other racing car at any point, because for me the main goal is to head on from simracing into real racing and have my dream job," he says.
"Now, after nine years of my simracing career, I'm only looking for chances in real motorsport.
"I think that the successes in simracing, and hopefully with a bit of help from McLaren, I can finally start transitioning into the world of motorsport soon since that's been my goal since my simracing debut."