The winner of the third The Race All-Star Battle esports event, Bono Huis is no stranger to triumphing over real-world racers – having first gained wider attention by winning Formula E's famous Las Vegas sim race.
The All-Star Battles being run on rFactor 2 played into the hands of Huis – who has years of experience and success with that game.
He first burst onto the sim racing world by winning five back to back world championships in Formula SimRacing from 2010 to 2014.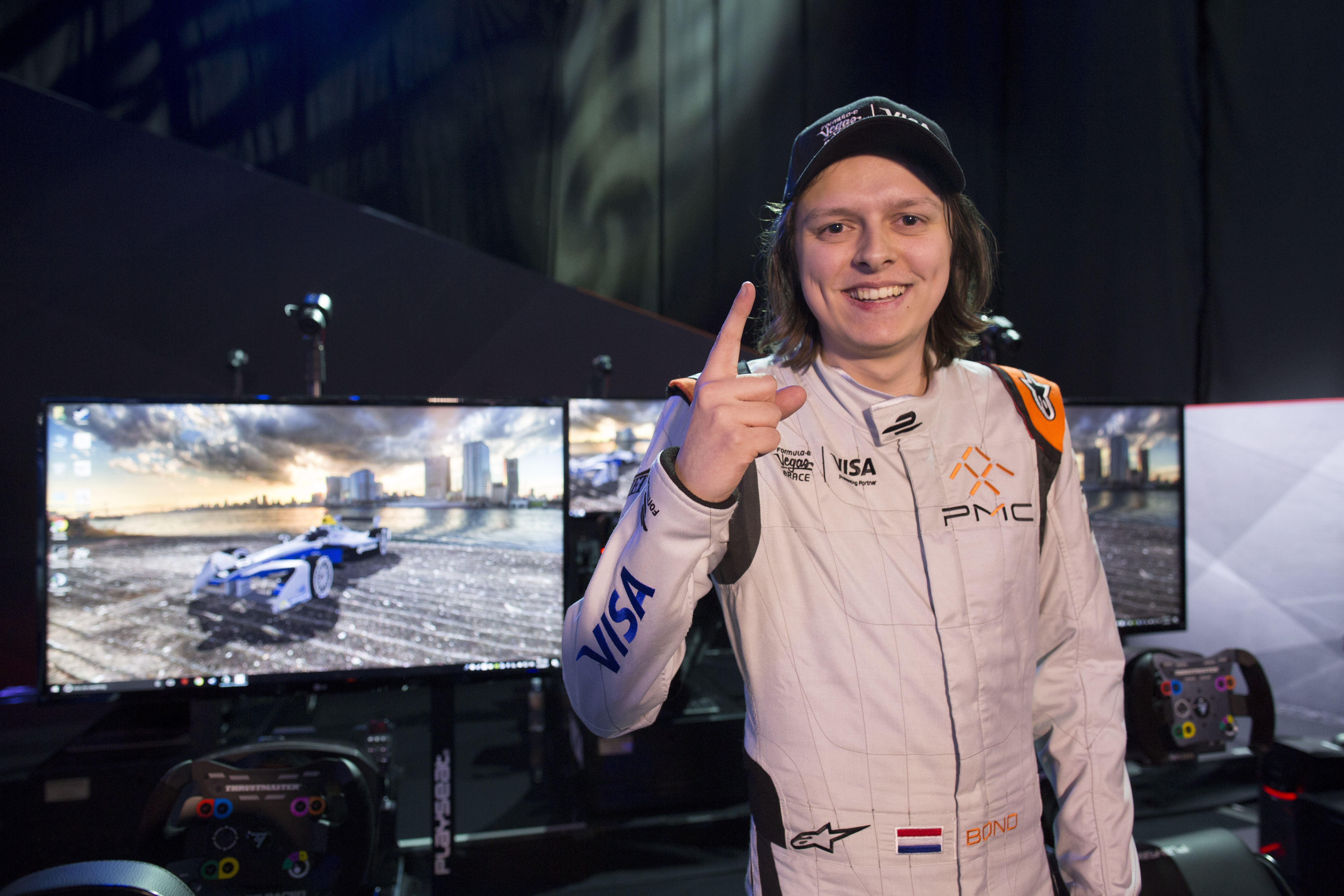 His biggest victory by far though was the 2017 Vegas eRace held by Formula E.
The event used rFactor 2 and had a whopping $1million prize pot, of which Huis earned $225,000 – $200,000 for winning the final race and an additional $25,000 for taking pole position.
His dedication to rFactor 2 has quite literally paid itself off, not that Huis could've predicted what he would go on to achieve 10 years after he first took part in a Formula SimRacing event.
"It was the game where the biggest championships were back in the day so I always just focused on that game." Huis tells The Race.
"There wasn't really anything else at that time and it was only really around 2010-11 that iRacing really started to pick up but I never really got into that at that time because I just didn't like the feeling of it.
"It takes quite some adapting to your driving style to get used to other games so back in the day I always just used to focus on one game and that was rFactor and that really helps with your performance."
"Just like every game which has its own tricks, real life also will have its own way of finding the lap time" :: Bono Huis
More recently though Huis has turned his attention to the F1 Esports series, which uses Codemasters' officially licensed Formula 1 games.
In 2019 he finished the drivers' championship in seventh representing the McLaren Shadow team.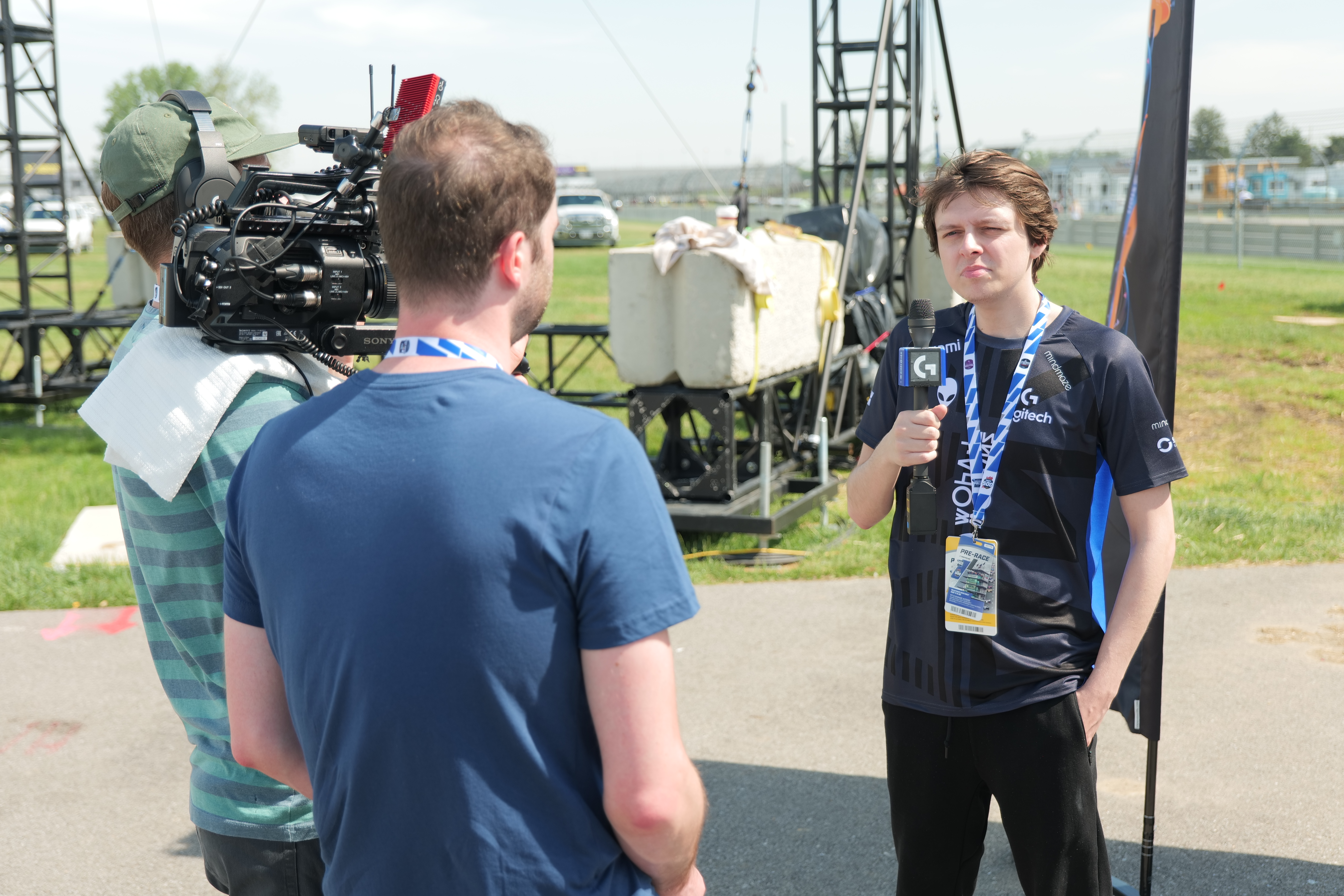 The switch from a full-on simulator like rFactor 2 to a more sim-cade game like the Formula 1 releases doesn't suit Huis' style, but he's determined to adapt to the different gameplay feeling for the benefits being an F1 Esports driver offers.
"The opportunity to be involved with an actual Formula 1 team, that kind of stuff you just cannot let pass." Huis said.
"The game is indeed sim-cade so not like rFactor or iRacing, it's not what I have always driven and what my driving style is based on but I can feel that each year I just pick up the pace more and more and get more and more used to it.
"It's just little details that make the difference in the end and I guess through experience you will get better at that, but of course I would prefer if those championships were on rFactor as well."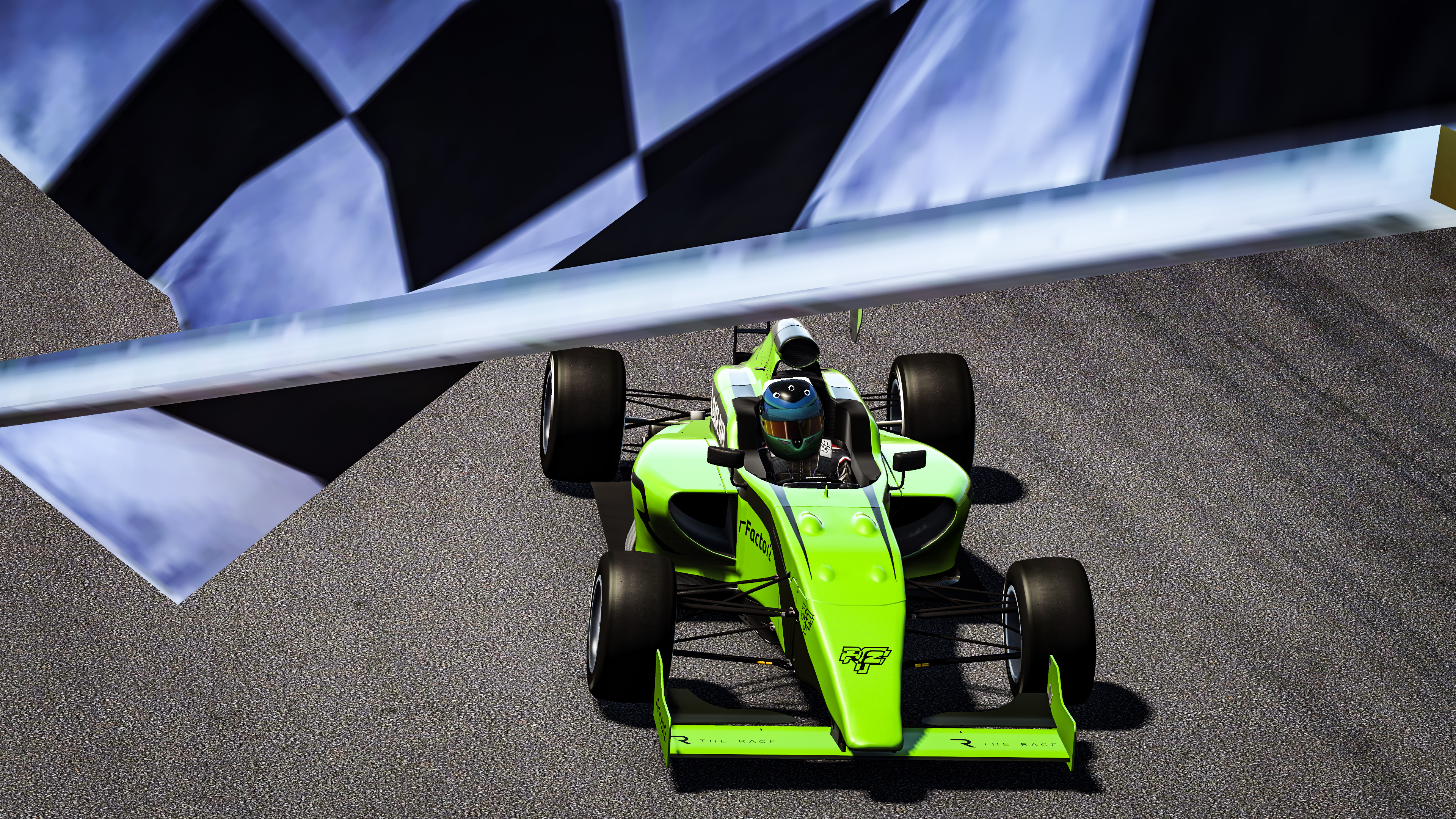 Huis is one of the many sim racers who does it professionally now and earns a living from it, albeit one largely conditional on his successes out on track thanks to the bonuses for finishing positions in most esports championships.
However his real world racing experience is very limited. After his Vegas eRace win he had a run in the real Dragon Formula E car for a few laps.
More recently his McLaren connections secured him a drive in a GT4 car around the Top Gear test track in December last year.
Huis describes that occasion as "the first time I fully pushed in a racing car.
"When I did the Formula E test I was very careful because that was the testing session for the team, but last December on the Top Gear test track with that McLaren I really, really pushed for it.
"That was so awesome being on the limit with a car like that. In the end I got pretty close to the lap times of the instructors. I think I was only two seconds off with only eight laps [of practice].
"It's not a huge margin and I'm convinced after that day that I can [drive quickly] in real life as well because it all feels the same to me, it's just a little bit different.
"Just like every game which has its own tricks, real life also will have its own way of finding the lap time and in the end it's just about finding that.
"It's definitely a dream of mine to go racing in real life. If it will ever happen I doubt it because of the money that I would need to get into real motorsport would just be insane amounts of money.
"Also I'm getting a bit old now [the 25-year-old laughs] so for sure that's always the dream and it beats sim racing at any time of course because you can never beat that feeling of driving a racing car on the limit."