Alfa Romeo holds the key to the final vacant seat on the 2022 Formula 1 grid but the race to get the drive is being skewed by the calendar of F1's leading support series.
Formula 2 switched to a brand-new three-races per weekend format in 2021, dropping from 12 to eight rounds.
But with the season opener in Bahrain back in March, and the season finale scheduled for December in Abu Dhabi, the season is spread across nine months.
---
2021 Formula 2 calendar
R1: Bahrain March 27-28
R2: Monaco May 21-28
R3: Baku June 5-6
R4: Silverstone July 17-18
R5: Monza September 11-12
R6: Sochi September 25-26
R7: Jeddah December 4-5
R8: Abu Dhabi December 11-12
---
We're 13 races into the 2021 F1 season and yet there's only been four rounds of F2, with its last appearance before its return at Monza this weekend, coming two months ago at Silverstone.
There was a two month gap between the opening two rounds and there's 10 weeks between the Sochi round later this month and the first visit to the new Jeddah circuit.
It's significant not only because it hurts the 2021 F2 season as an individual spectacle, but because F1's 2022 silly season is almost over. George Russell has switched to Mercedes, Williams has chosen Alex Albon as Russell's replacement, Valtteri Bottas has found a new home at Alfa Romeo and Alpine and AlphaTauri have opted for continuity.
Realistically, only the space alongside Bottas at Alfa Romeo remains open, and yet the biggest shop window of talent, F2, is so rarely visible.
The pandemic and F1 calendar uncertainty aren't the explanation for the problem, as the 2020 F2 season ran 10 of its 12 rounds in the space of three months and played a significant role in the 2021 F1 driver market.
It allowed Mick Schumacher, Yuki Tsunoda and Nikita Mazepin to fight for victories week in, week out, impressing the F1 teams, and doing enough to secure graduation to F1.
Schumacher only really kicked on with his title push in the second half of the 2020 season, if anything, at the halfway stage it was his Prema team-mate Robert Shwartzman or Callum Ilott who looked more likely to win the F2 title and get an F1 seat.
And Schumacher was far from the first GP2/F2 champion to have a late spurt that gets them the title, from Nico Rosberg winning the inaugural season in 2005 to George Russell and Nico Hulkenberg in 2018 and 2009 respectively.
Just three of the last eight champions led the points standings after four rounds (albeit with less races) and it's something that unnecessarily handicaps the rookies.
At this stage in the last non-COVID disrupted season (2019), 10 of the 12 rounds were completed and the biggest talents had risen to the top.
This year the likes of Guanyu Zhou, Shwartzman and the current points leader Oscar Piastri have only had limited opportunities to stake their claim for one of the F1 seats because of F2's new format and its spaced out calendar.
If we were well into the second half of the F2 season now, perhaps Juri Vips or Liam Lawson could have pressured Yuki Tsunoda for the second AlphaTauri seat or maybe Theo Pourchaire goes on a romp towards the title that makes it impossible for Alfa Romeo not to promote its protege.
Someone like Pourchaire especially needs more F2 experience sooner, even though Alfa Romeo – and its team boss Frederic Vasseur – have zero doubts over his talent, it just needs to know whether or not he'll be ready to make his debut in 2022.
It unfairly puts this year's rookies at a disadvantage and makes them less experienced than their rookie counterparts in previous years.
F2 is supposed to be the finishing school for young talent, but for the F2 rookies it feels like they've barely had the opportunity to find their feet.
There's been hints that Alfa Romeo could wait for more of the season to progress, but it really shouldn't have to wait for F1's primary feeder series to start displaying its fruit.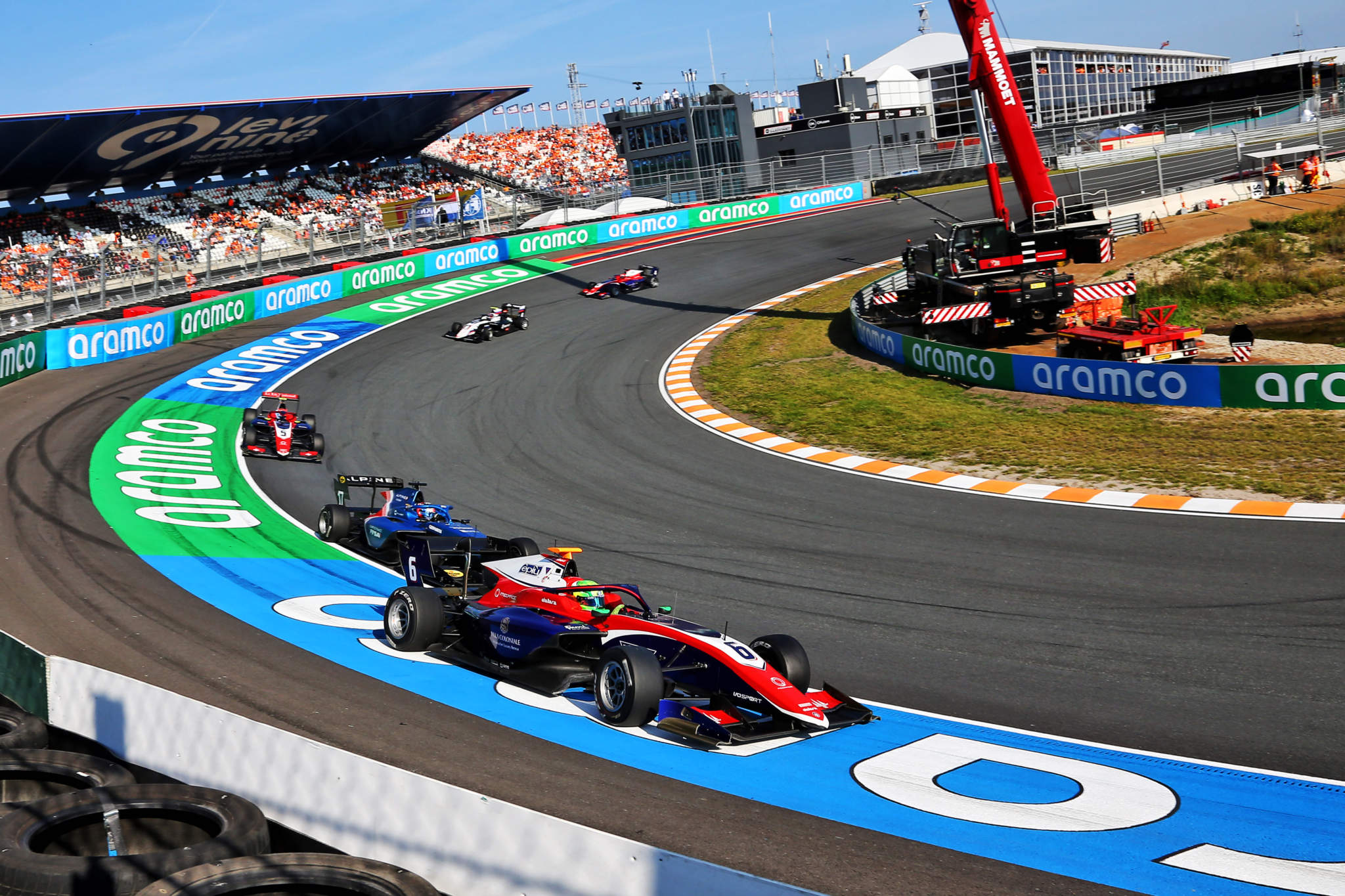 Elsewhere on the F1 support bill, FIA Formula 3 (above) has completed six of its seven rounds, even with the three-race weekend format, while W Series has run six out of its eight weekends already and it only started at the end of June.
W Series has held six rounds in the same time frame it has taken Formula 2 to hold one.
To make matters worse, the new format ensures that two thirds of the races we've had so far have been started with a reverse grid. That means F2 has hosted just four races this year where the grid hasn't been set by artificial means, making it even harder for F1 teams to get a proper read on the talent in the field.
Also keep in mind, that we've had two reverse grid races at Monaco, the first of which was won by Alpine junior Zhou who was given a fairly easy lights-to-flag win from pole – by qualifying in 10th place.
There's also been some high-profile reliability issues since the new F2 car was introduced in 2018, and these are amplified across a short four-round half-season and less likely to balance out like it had by this time in 2018 or '19.
F2 has barely played a role in the 2022 F1 driver market and if Alfa opts for de Vries, then the 2021 F2 field will be the first to fail to produce an F1 graduate since GP2 was rebranded as F2.
We can hope that F2 in 2022 will feature less lengthy gaps, more weekends and more races with grids with the fastest driver on pole, or this will become an annual problem and the biggest losers will be the exciting junior talents that won't get enough moments in the shop window before the big decisions are made.