Alfa Romeo team principal Frederic Vasseur regards Sauber Academy driver Theo Pourchaire as "one of the best" future Formula 1 stars, with his first test in a 2019-specification at the Hungaroring before the August break part of a long-term plan to prepare him for grand prix racing.
While Vasseur didn't completely rule out a move into F1 next year for Pourchaire, who holds sixth in the Formula 2 standings in his rookie season, he believes that "we don't have to rush the situation".
The team is concentrating on a longer-term strategy for the 18-year-old French driver, which means he's more likely to break into F1 after 2022 depending on his progress.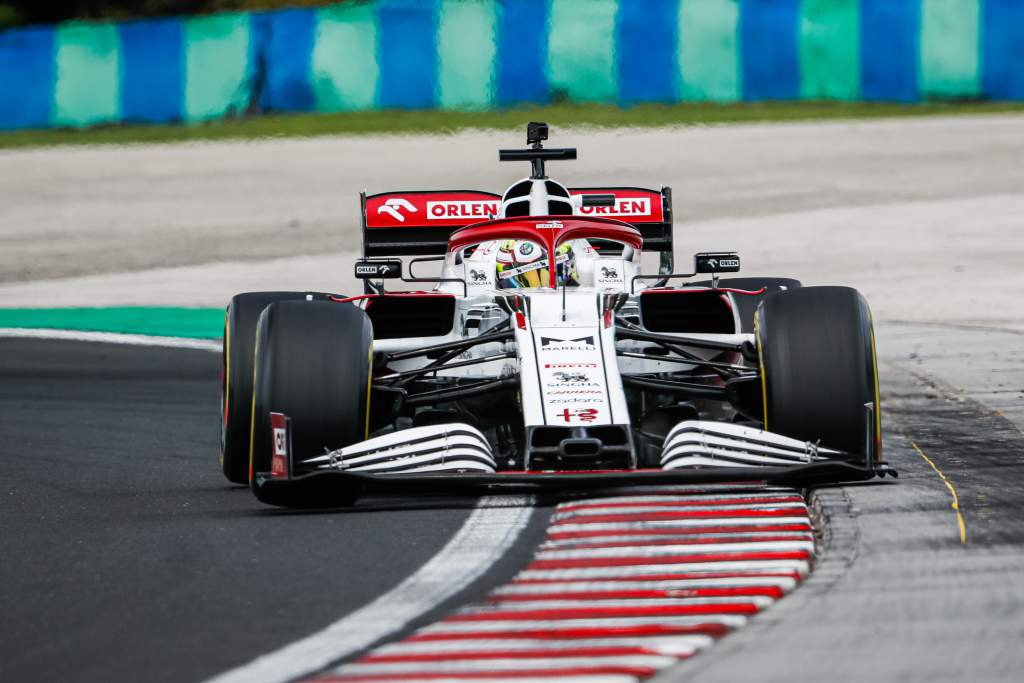 "I'm considering Theo; I don't know if it's for next year or for the future, but Theo is part of the family, he's part of the Academy," said Vasseur when asked if Pourchaire was a candidate for an F1 race drive.
"We are spending a lot of energy on Theo because we are convinced that he is one of the best ones for the future.
"I don't know if it will be '22, '23, '24, but I'm convinced that at one stage he will be one of the best ones."
Pourchaire was signed up by Sauber for its Academy programme off the back of his title-winning German F4 Championship campaign in 2019 and went on to finish a close second on his graduation to F3 with ART Grand Prix the following season.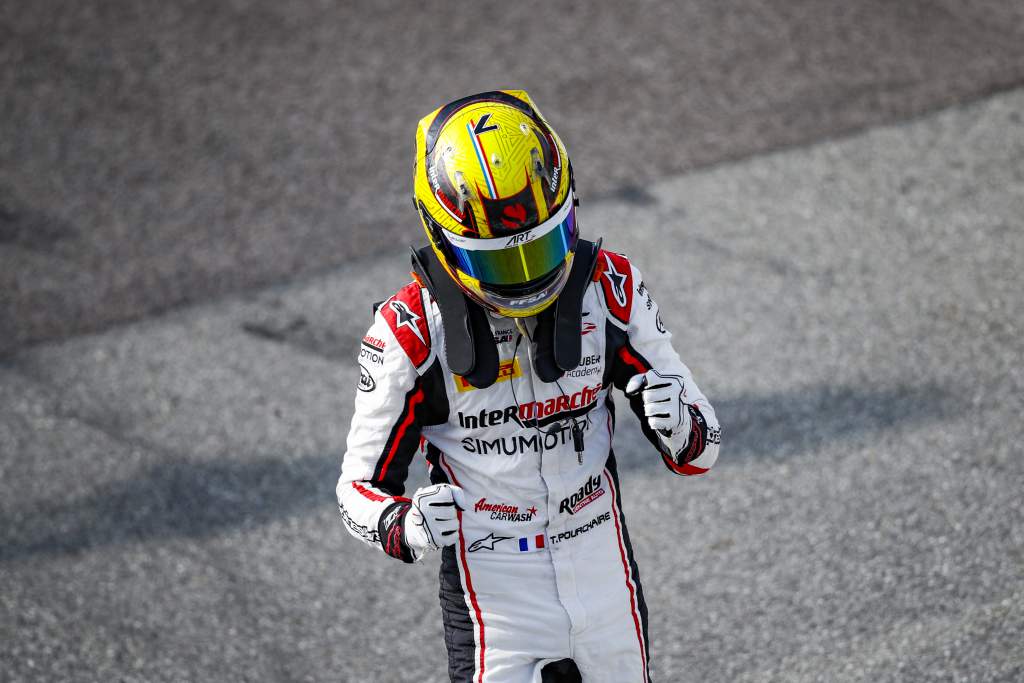 The 18-year-old stepped up to F2 with ART Grand Prix this year, taking a breakthrough victory in the Monaco feature race on his second weekend at this level.
Vasseur, who co-owns ART, admitted he was not convinced by Pourchaire graduating from F4 to F3 and then F2 in successive years given how big a step each level represents. But he has been impressed by his progress, even though Pourchaire still needs to build experience in preparation for his possible F1 move in the future.
"I was not a big fan [of him] going directly into F3 after F4 because I saw that the step was big," said Vasseur. "You have less and less mileage in the junior series and I was not very comfortable.
"He had a tough start of the [F3] season but then he was very close to being champion. He did only one season in F3 meaning that the step to F2 will be huge. And the second event, he was able to win in Monaco. it was the first time [racing there] for him.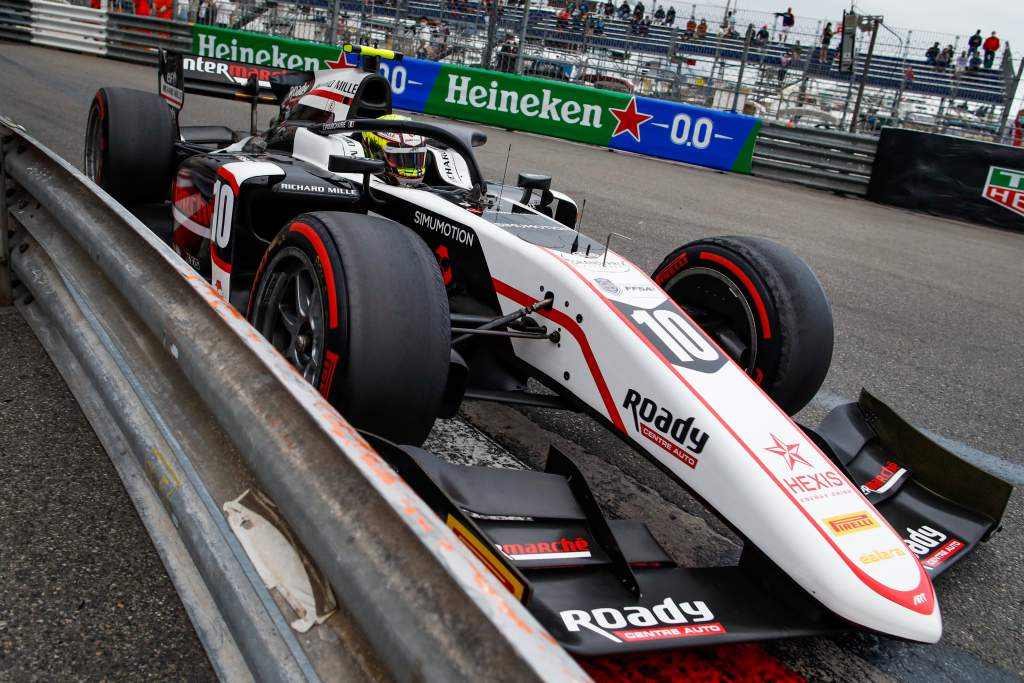 "He has the capacity to adapt himself to the to the situation very quickly. But at one stage you have also to speak about experience and you can't buy it, you have just to test and to race to get the experience."
When asked about the impression Pourchaire made in his F1 test, Vasseur stressed that showing off sheer pace was not the priority of the day of running at the Hungaroring given it was all about building up experience.
This is partly because the team does not want to distract him from his main focus for the year, which is the F2 campaign. This made the timing of the test during a two-month gap in the F2 calendar ideal.
"I did not want to be impressed by the tests, the target of this was to give him experience," said Vasseur.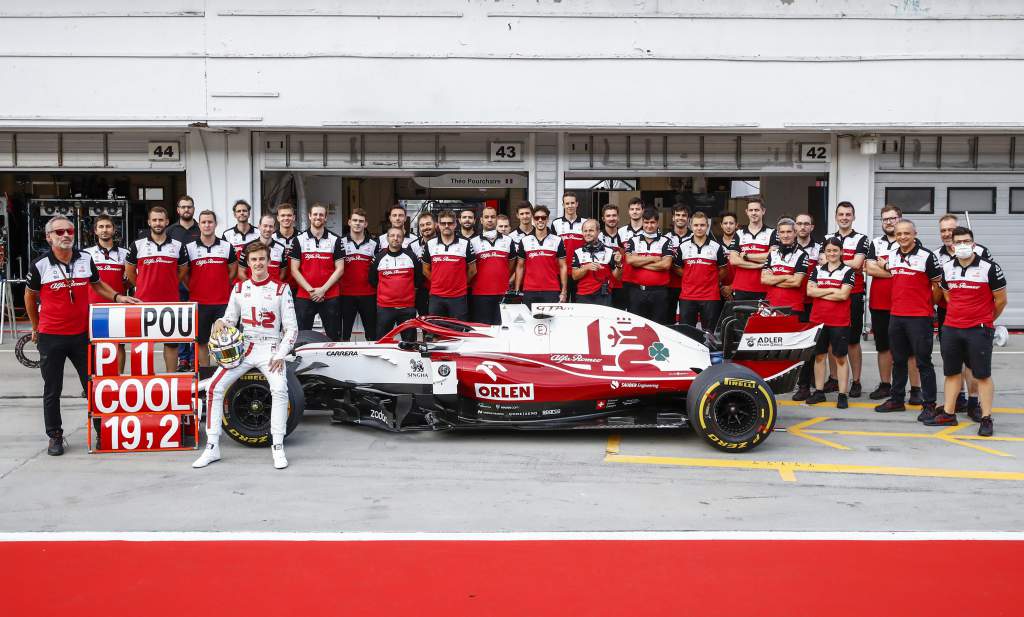 "When you are alone on track, you never know about the laptime, about the speed of the track. So the most important for me is to improve and to have a good understanding of what you are doing in the car, to stay calm.
"I think on all these points he did a good job. But now, the most important thing for him was not the test day, the most important for him is F2."
Pourchaire is also part of the Alfa Romeo team's simulator programme and the test was also to allow him to build more real-world experience of grand prix machinery.
With opportunities to test so limited for young drivers, even a day in a 2019-specification is valuable for building more experience to relate to virtual driving.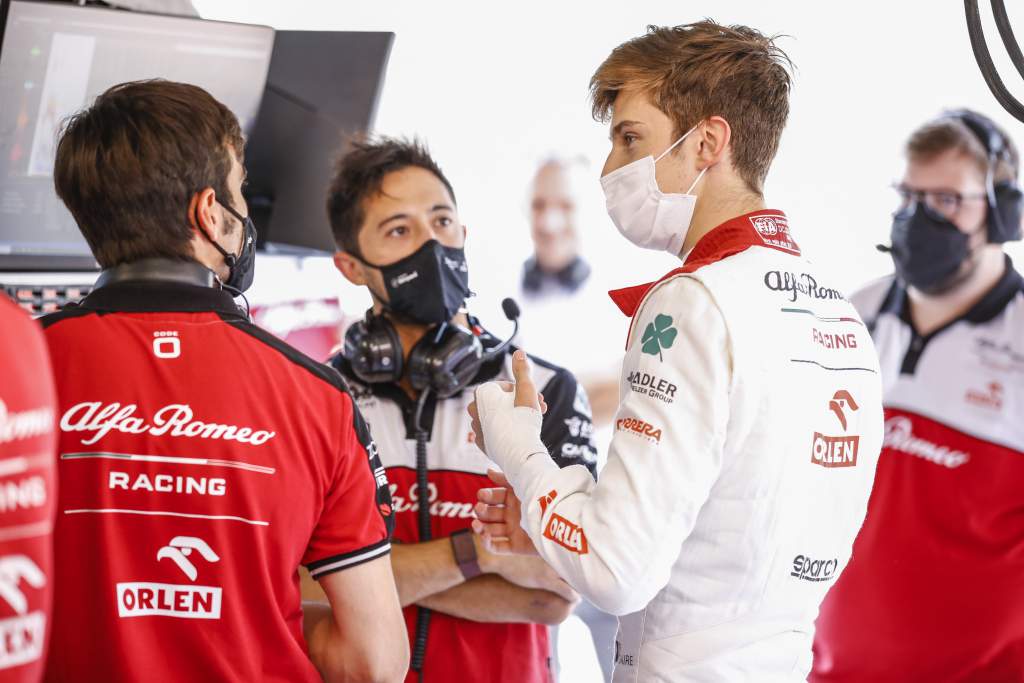 "It was also for him to have the test of the technical side of F1 not just about driving, but to give him the opportunity to work with the team and to understand a little bit more about technique," said Vasseur.
"He's doing some simulation days in Hinwil and it makes sense to have a contact with the reality [of the car] because if you want to compare you need to know exactly what is the reality.
"He did a good job. It's never easy because you start the day and it's 'OK you are not allowed to crash' then at the end, it's 'OK you have to push on'.
"But we have to keep in mind the target was to give you the experience and to give him the feeling of the car."