Lewis Hamilton and George Russell faced the media at Monza today for the first time since it was announced they will be Formula 1 team-mates at Mercedes next year.
Many of the questions focused on the battle between the pair will go and the impact if they prove to be evenly matched, but the duo themselves were positive about their upcoming alliance and the impact on the team.
Hamilton suggested the arrival of 23-year-old Russell will "energise" the team and indicated that as the team's veteran he's revelling in taking on another F1 rising star.
"He's a part of that younger group," said Hamilton. "The younger talent that is coming through is so great for the sport and it's the future of the sport.
"Fresh blood in our team is going to be great because I'm the oldie there and that's definitely going to energise the whole team knowing they have a new youngster coming through who is super hungry, driven and will be pushing the team forwards."
While Hamilton said he doesn't have any need to invest time in analysing Russell's strengths and weaknesses, he is positive about his new team-mate.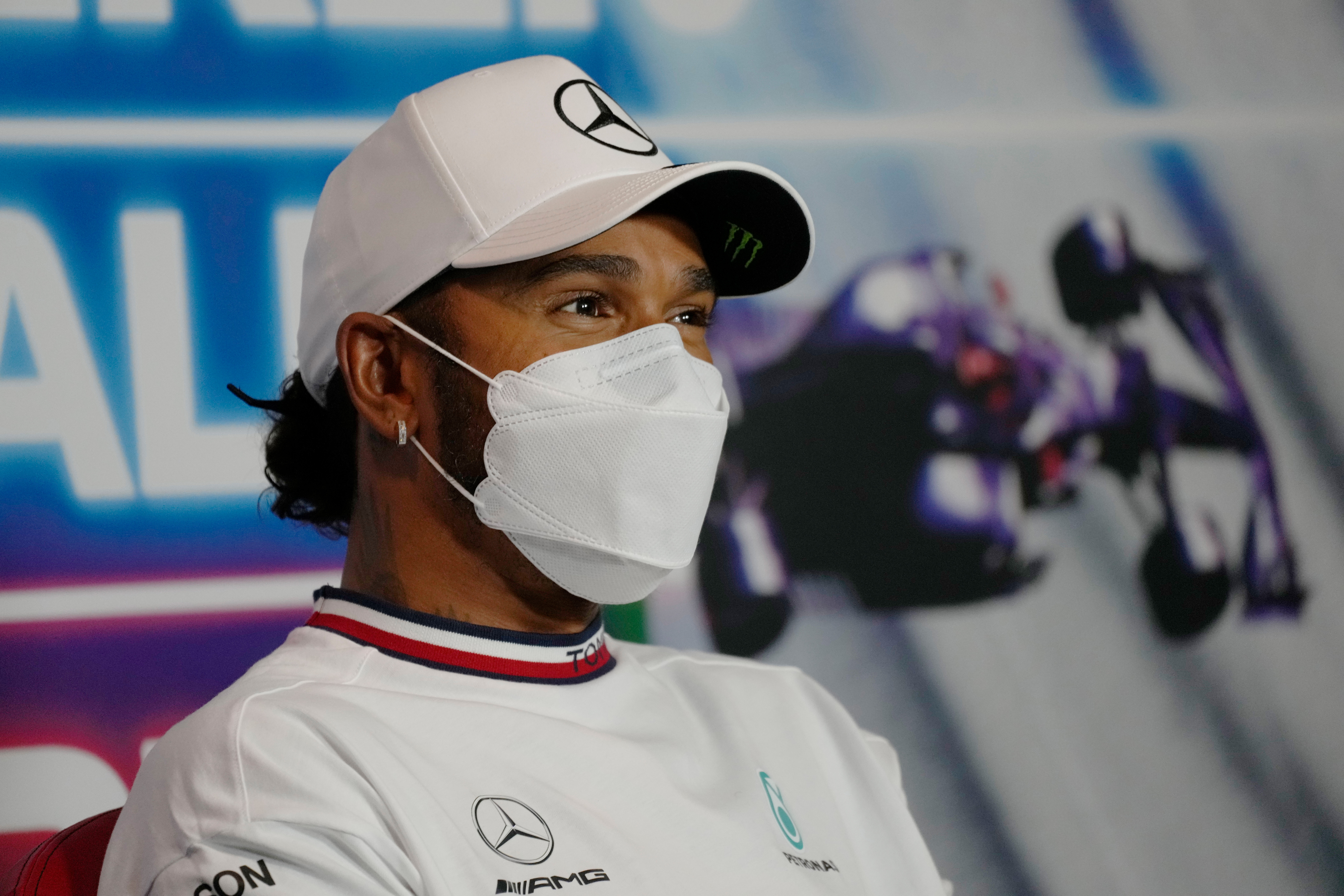 "I've watched George come through Formula 3 and F1 and of course I've watched a lot of the racing that he's done, moves that he's done," said Hamilton when asked about his strengths.
"There's no doubt that he's incredibly talented. I've not looked into detail of where he's weak, that's not something I really put much energy towards.
"I just know he's going to continue to get stronger even in these next nine races and next year again he'll be bringing the heat, for sure."
Russell is clearly heading into next season with the ambition of taking on Hamilton, although he understandably stressed the importance of their collaboration for the progress of the team.
He also confirmed that he has equal status and will not simply be Hamilton's number two and that he sees 2022 as a learning opportunity
"I'm definitely going on level terms and that was made very clear to me," said Russell.
"Mercedes are always respectful in that regard to give both drivers the best opportunity.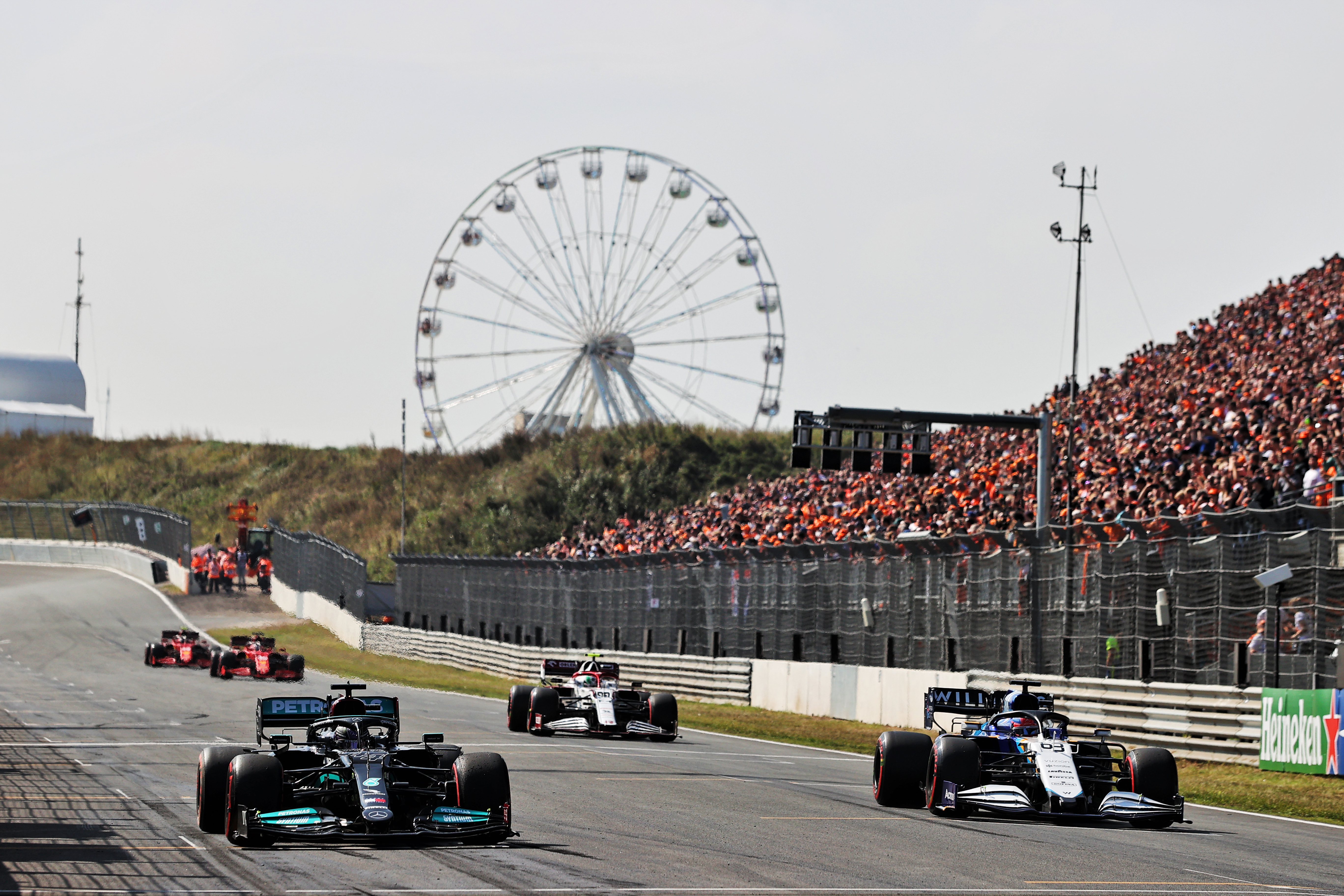 "Naturally, I believe in myself and I have high aspirations, but equally I know just how tough is going to be.
"Lewis is a seven time world champion for a reason and I think I'm in probably one of the most fortunate positions on the grid to be able to go out there and learn from him.
"For myself, I see this partnership with Mercedes as a long term thing and I guess I need to use next year as a real opportunity to learn everything I can, and take it race by race and just see how I get on."
Given the history at Mercedes of Hamilton's troubled relationship with Nico Rosberg when they battled for the world championship from 2014-2016, it's inevitably the question of how any possible conflict with Russell will be handled.
Both Hamilton and Russell said the team's prior experience will ensure this should not be a problem. But Russell also suggested that the fact he's the team's junior driver in terms of age will make things easier given Hamilton is at a very different stage of his career.
"Mercedes have had clear experience of a poor dynamic within the team and they've made it absolutely clear that they don't want a repeat," said Russell. "And on a personal level, I don't want that either.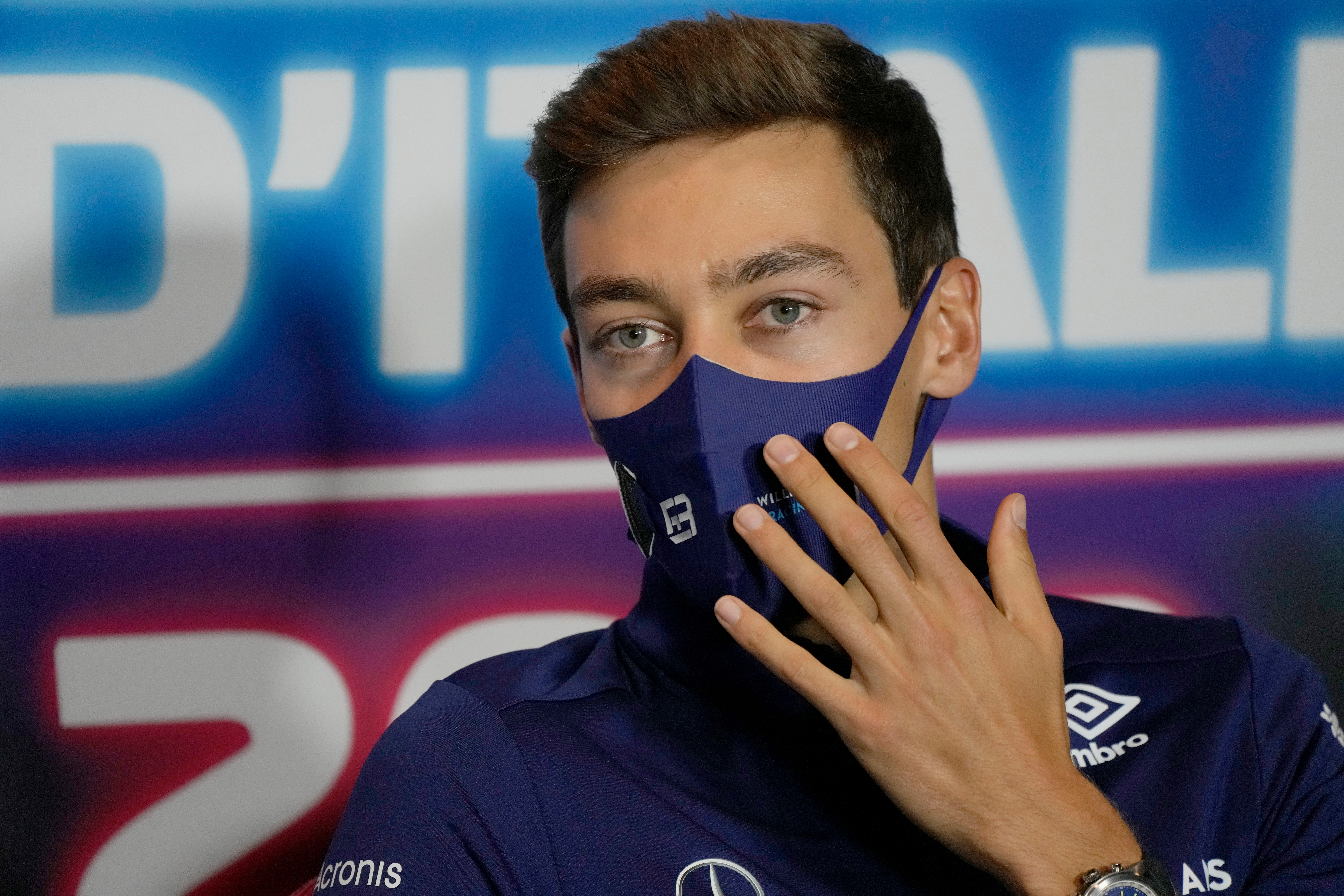 "It's so important as team-mates to work together to push the team. Next year, it's a new car, new regulations, there's no guarantees who is going to have the fastest car so it's our job as drivers to push that forward.
"Lewis and I are at very different stages of our career, which I think also helps and I have a huge amount of respect for him.
"Just being so much younger and looking up to him as a young karting driver changes that dynamic a lot too. So I don't see there being any issues at all.
Hamilton accepted that there are occasions when two drivers performing at a similar level causes political problems.
But he also pointed to the prior experience of the Mercedes team and the act that there have been cases in the past when two drivers have co-existed peacefully.
"History has shown that it can and history has shown that it can't," said Hamilton when asked if two team-mates of equal performance can avoid the risk of hostilities.
"It's different in each team and it's ultimately how it's managed. But it's quite a strange sport where it's a team sport but it's also an individual sport. So you've got those two championships and individually you want to finish ahead, but at the same time you've got to do the job to get the team ahead.
"It's a difficult one to navigate through but I'd like to think we've experienced from it and learned from it and therefore should be pretty well set moving forwards."
Russell has generally had good relationships with his team-mates historically, as he pointed out.
He described the relationship between him and Hamilton as "great" given they have been Mercedes stablemates since Russell was signed up to its junior programme ahead of the 2017 season.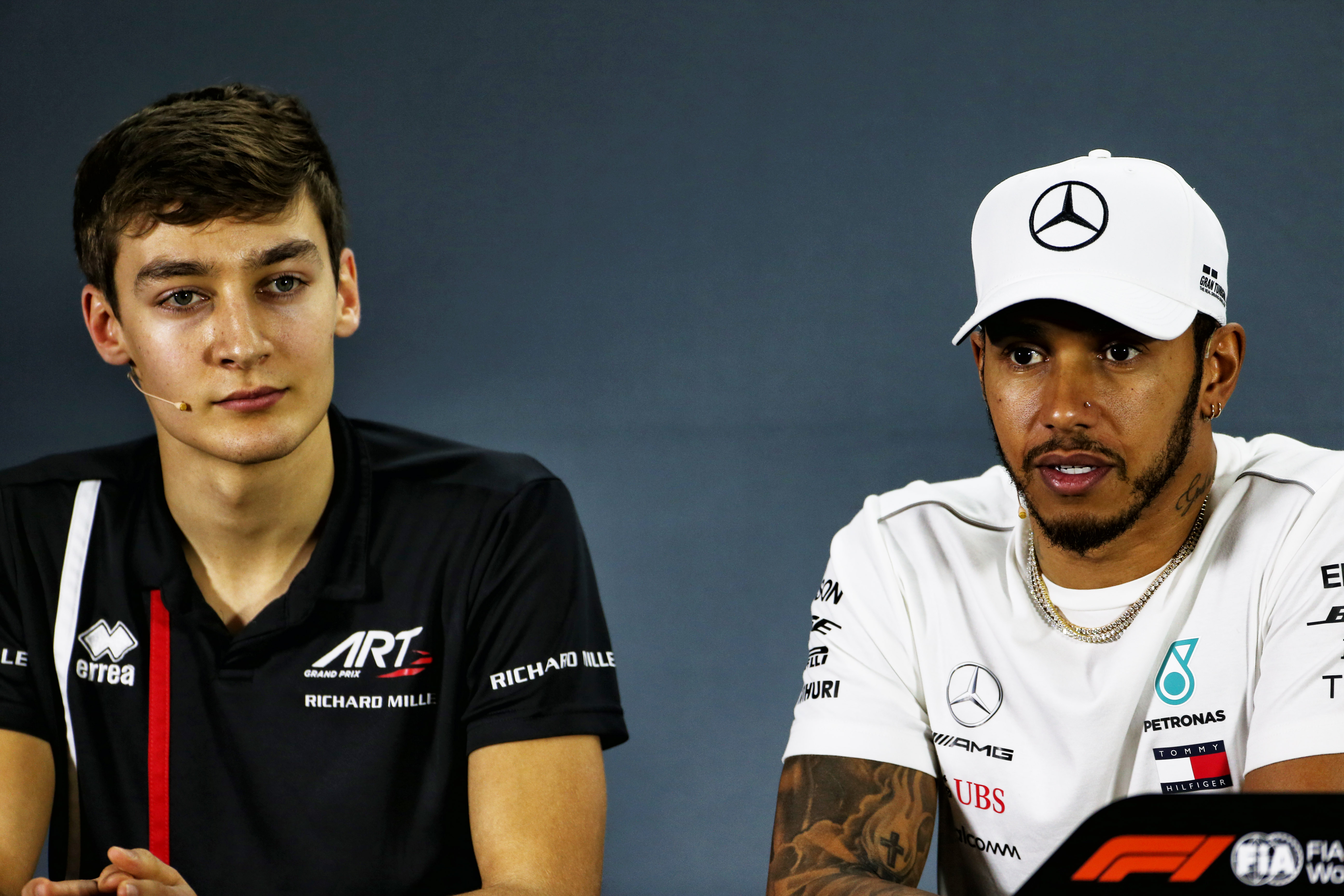 "Throughout my junior career there were a number of drivers who I was very close with on pace and very often very close with on track," said Russell. "There's no reason why there would be any falling outs or anything.
"I'm sure we're going to race each other respectfully but hard as well at the same time as Lewis and Valtteri have over the past five years.
"Lewis and I have got a really great relationship, we're at different stages of our careers and we've got one goal next year, which is to develop the car and push it forward and make sure that we, as two drivers give ourselves the best chance of having the fastest race car.
"And the only way we're going to do that is by working together to develop that."
Despite questions about whether Hamilton could have vetoed an up-and-coming young driver joining him as team-mate, something he dismissed as "not really my style", the key question is whether Russell really can be at or close to Hamilton's level.
Given Hamilton is recognised as one of the greatest of all time, this is no foregone conclusion and he refused to make any predictions of what level Russell will be at.
"I don't know what to expect from George," said Hamilton. "I definitely don't put expectations on him.
"I know that he's incredibly talented and he's shown great speed, so I can't say that he's going to be faster than Valtteri or slower than him, I've not raced against him.
"So I'm sure he's going to be very fast and as I said I'm looking forward to seeing his growth and the speed that he brings and what he contributes to the team."