Nikita Mazepin insists "I'm not in the bad books" of the Haas Formula 1 team after his controversial defending during the recent Dutch Grand Prix, but team-mate Mick Schumacher's evasive answers to the question suggest rift between the pair continues to grow.
Schumacher had demanded "consequences" for Mazepin after his late move on the straight forced him to move to the right and sustain front wing damage after clipping Mazepin's right-rear wheel as he avoided the marker bollard at the end of the dotted line marking the edge of the track at the pit entry.
Haas team principal Guenther Steiner said that he would sit down with the two drivers at Monza on Thursday to discuss the incident, which both drivers later confirmed had taken place.
While they also said they wanted to keep the discussions private, Mazepin did let slip a little more detail.
"It's good to know that I'm not in the bad books," said Mazepin when asked about Steiner's reaction.
"So that's positive. But I want to respect the privacy of those discussions. The doors were closed and I don't think it will be comfortable for all parties if it was an open discussion, so I'll keep it in that."
Although Mazepin did not want to reveal details, he did make it clear that he felt that Schumacher should have lifted rather than keeping flat out and edging back to the left to avoid the bollard.
"They have not because we have deemed that I have not broken any sort of rules or violation within the FIA sporing and racing regulations.
"Therefore, we're going to work as a team to try and fix that but perhaps sometimes you need to lift when you see that there is a bollard in front of you instead of damaging your car. But we will see."
When Schumacher was asked The Race to confirm if he's understanding of the conversations matched Mazepin's, he effectively declined to comment.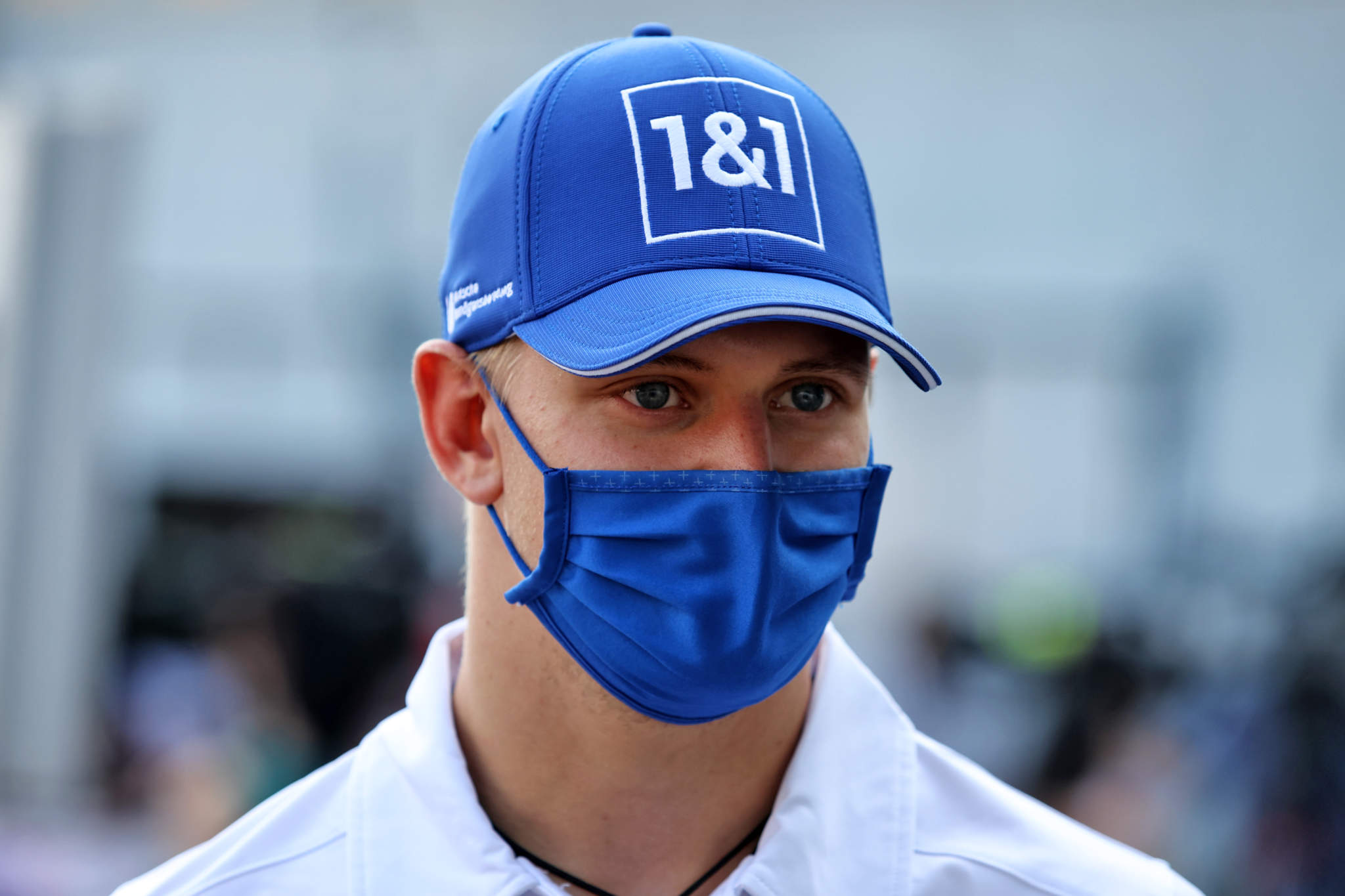 " We've discussed it with the team internally and I'm quite keen on keeping it internal as well," said Schumacher.
"And obviously I think that it has been an understanding that we have taken within the team."
During his Thursday press conference at Monza, Schumacher was asked five questions either connected to this incident or the relationship with Mazepin. He stayed diplomatic and dodged them all.
This included when The Race asked him if he felt he should have lifted, to which Schumacher responded "every situation is special and has to be assessed" before saying his focus is now on the Italian Grand Prix weekend.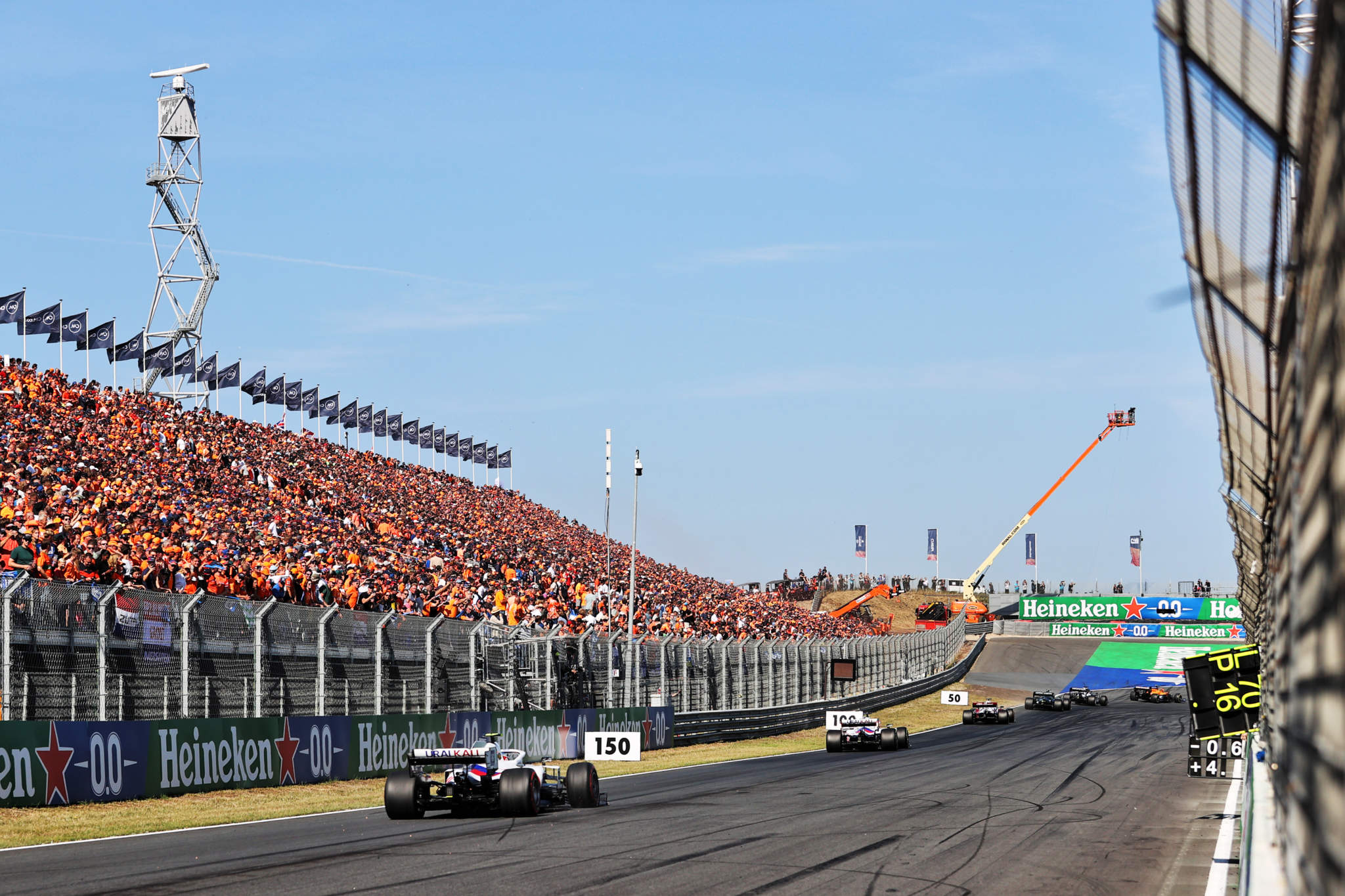 While there was no way to infer exactly what Schumacher thought about the team's position and what had happened, it is impossible to escape the feeling that he is not happy with the situation. And with some justification.
It is true that Schumacher could have lifted, but he was only put in that position by Mazepin's late move to the right when Schumacher had a run on him through and off the last corner.
But it is correct to say that to avoid further risk to the two cars, he could have lifted – even if that has concerning implications for a driver who has been forced into that position, being responsible for tackling the consequences. Certainly, it would be more dangerous were Schumacher to refuse to move when Mazepin chopped across him.
The fact is he had already started to move to the right to attempt a pass when Mazepin jinked to the right to try and block him. This kind of move is generally frowned upon by drivers, with former world champion Jenson Button among the critics, describing it as "too aggressive".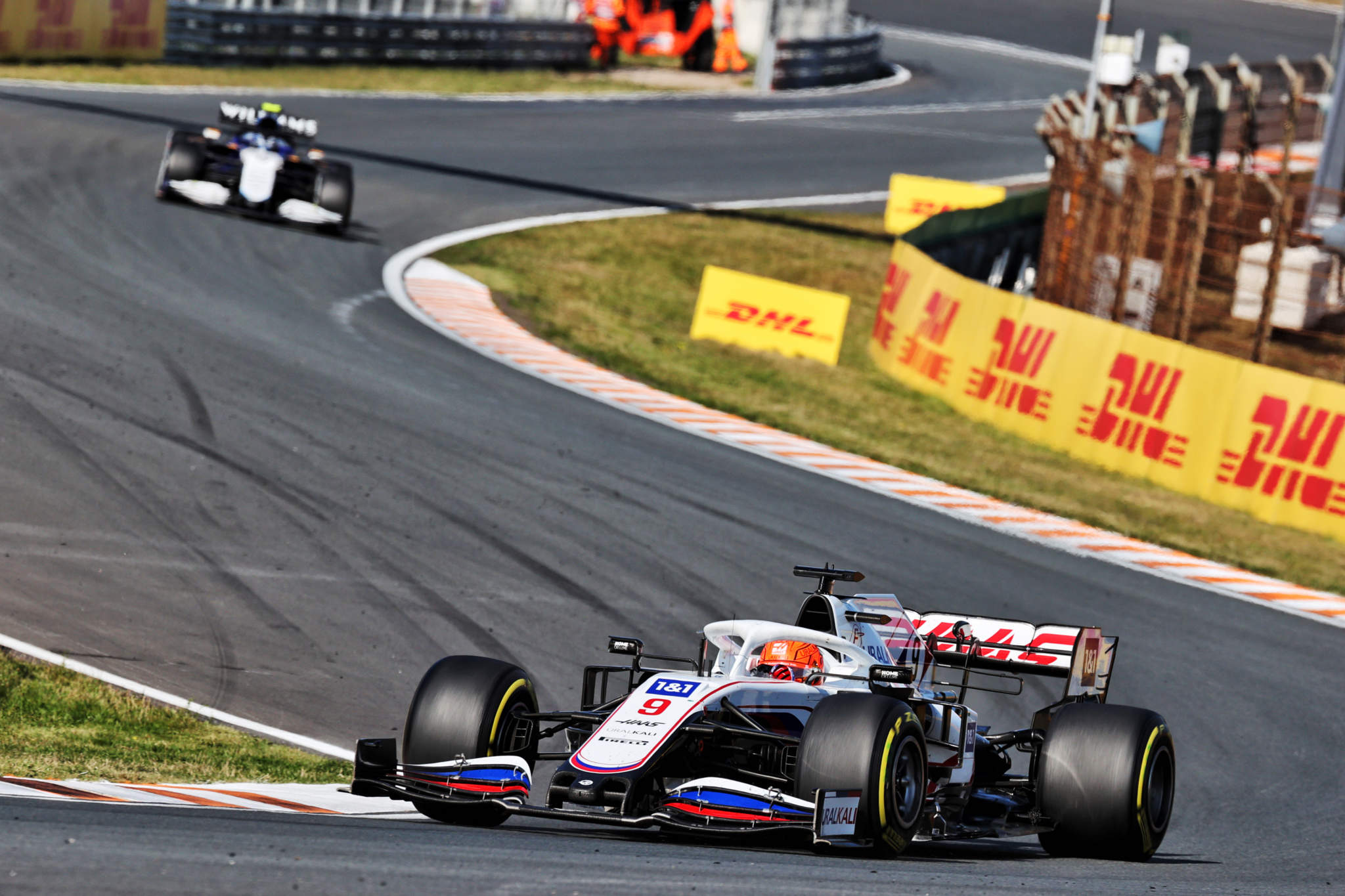 The reason that such moves are unpopular is safety. With open-wheeled race cars, wheel-to-wheel contact can launch a car and there have been plenty of examples of such crashes in single-seater categories in the past.
When Mazepin did a similar thing to Schumacher at Baku earlier this year, Schumacher said "does he want to kill us" over the radio, which underlines that it's not just a question of being unsporting, but a safety concern.
However, Mazepin sees it differently. When asked by The Race if the fact stewards did not punish either incident means he considers it legitimate and therefore can continue to do it, he made his position very clear.
"It's incorrect when drivers put them above the stewards and driver advisors and say what they should have done because that's not their position," said Mazepin.
"But at the same time, I respect the rules a lot and what the rules say in the book is that unless a significant portion of the car behind is side by side to you, you are not entitled to leave a car's width and you're entitled to make a move from the left to the right because you're still in front and you can make your position safely.
"That's been the case for many, many years and I respect it, so and I'm going to keep doing so."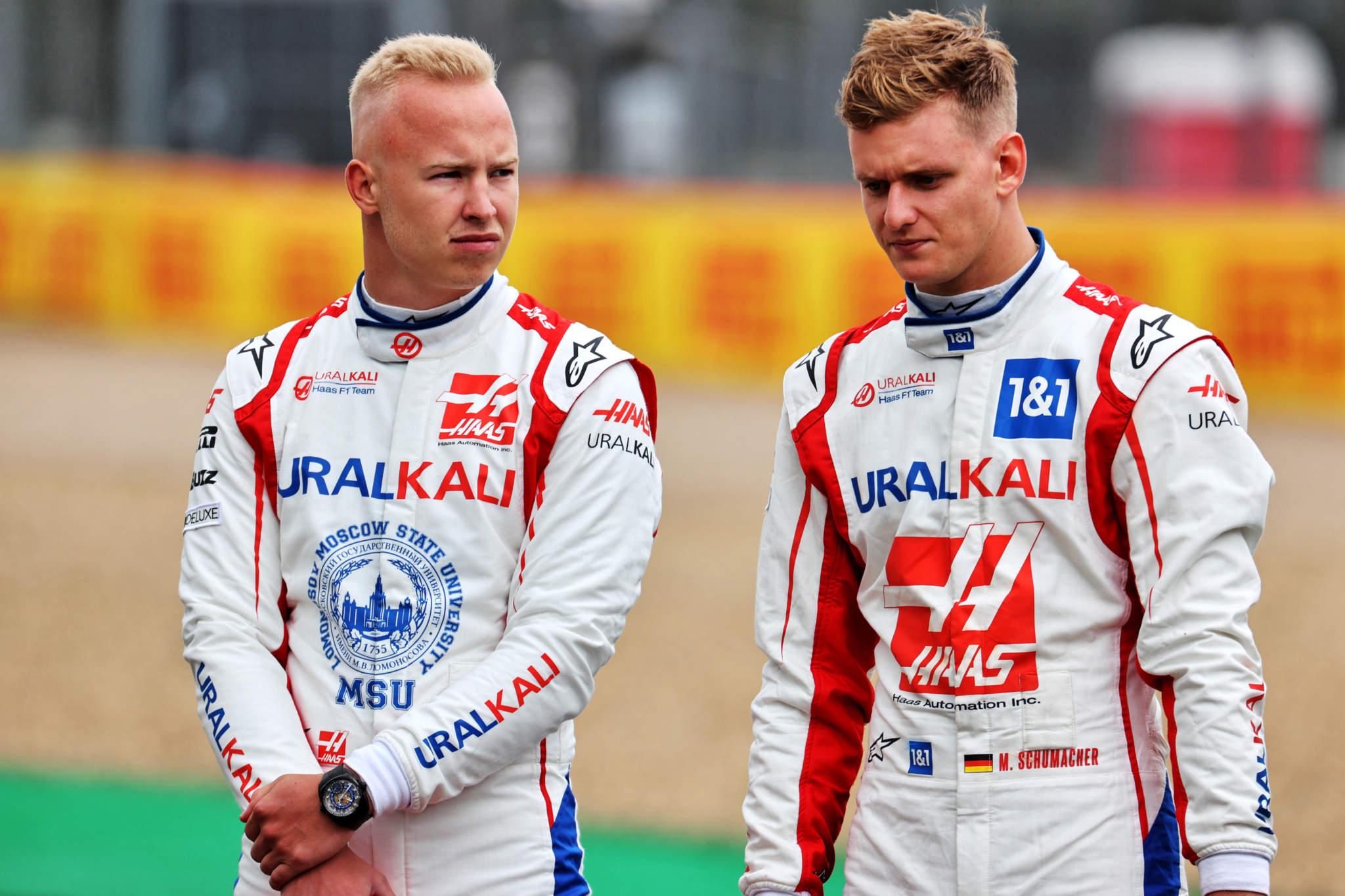 Mazepin has a point in that this kind of defensive move, which he used regularly in Formula 2, has not elicited punishments from the stewards. Axiomatically, this means it is legitimate so he can build a compelling argument based on the inaction of the FIA stewards.
Whether this is because the stewards are happy with the move or simply part of the unofficial stance of being lenient on clashes between team-mates is another question. But given the safety concerns, it's something that the FIA needs to be wary of given the potential for it causing airborne accidents.
But the Haas team's position is less clear. When asked for his view on the incident earlier today, Steiner understandably did not want to comment given he wanted to discuss it with the drivers. Both Mazepin and Schumacher indicated there would be no change to the rules of engagement between the pair, so it seems that there have been none of the "consequences" Schumacher called for.
If Mazepin really is in no way in the Haas team's bad books then that is a mistake. The team does not need one of its drivers defending in what many consider a dangerous manner, especially when it's only minor positions far from the points at stake.
While it wouldn't be a surprise if there was an agreement that Schumacher could have avoided the contact had he lifted, the first-order problem was Mazepin's defensive move. In that situation, it effectively means that Schumacher should not have attempted to overtake, which amounts to a no-overtaking rule.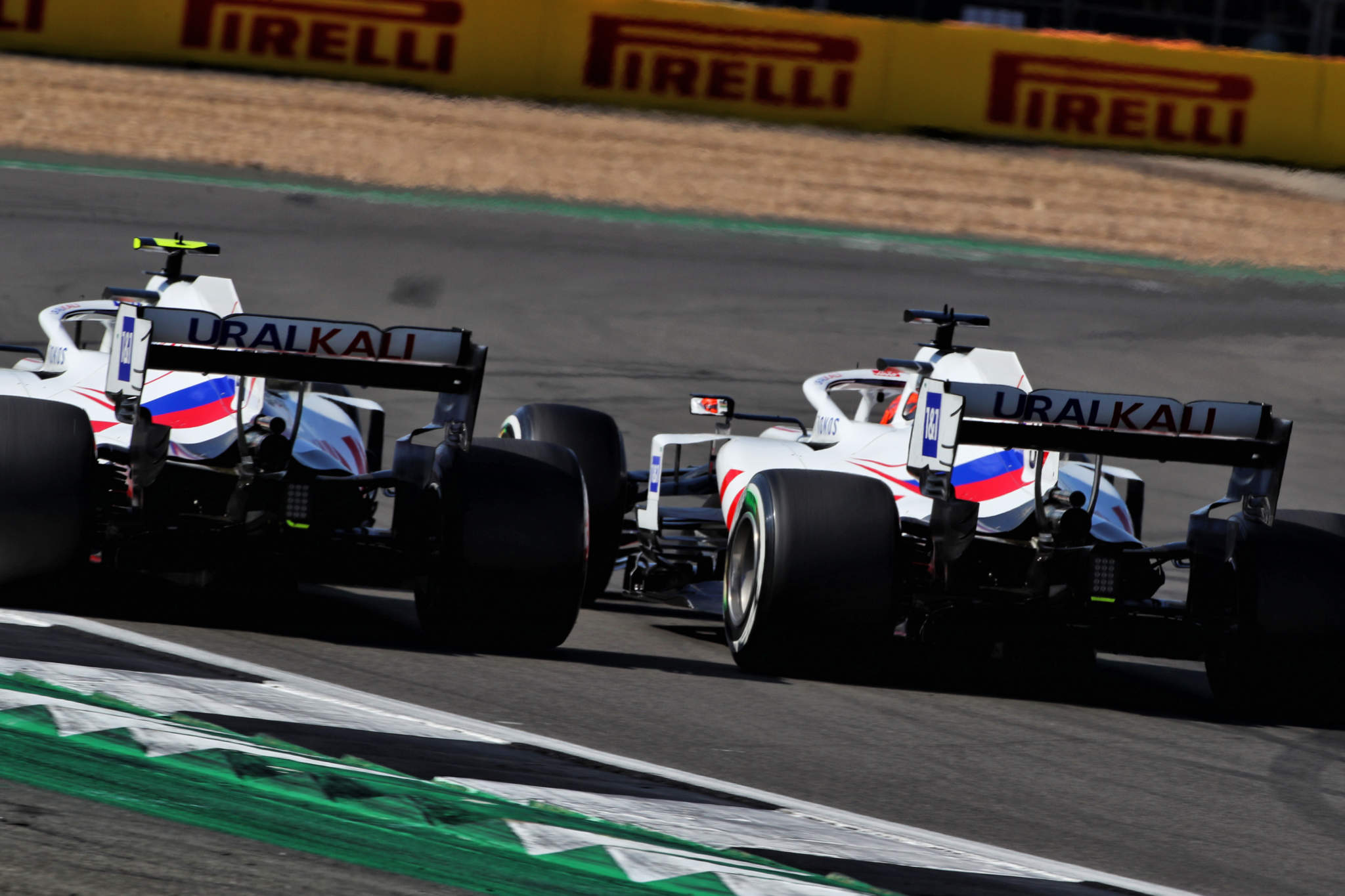 Steiner has said that he doesn't want to impose endless rules in terms of drivers having to hold station and wants to create an understanding that allows Schumacher and Mazepin to race in a hard but fair way.
Mazepin's defence went beyond hard, although the lack of action by the stewards can legitimately be used to argue it was fair. That makes Steiner's job more difficult in trying to control the situation, especially given Mazepin's family connections to title sponsor Uralkali can't fail to give him a position of greater power than the average driver.
Given the key for this team is also to get through the season spending as little as possible on 2021 – including on parts – to focus on next year's car, these problems are an unwelcome distraction that jeopardises that objective.
Clearly, the pair want to beat each other and Mazepin in particular appears willing to go to extremes to achieve that.
But considering he showed signs of strong pace at Zandvoort after a difficult season, perhaps he would be better of channelling his efforts into his driving given he has shown in flashes that he has the pace to be ahead without any kind of questionable defending – even if, as he points out, the FIA stewards appear to be on his side.