Yuki Tsunoda admitted he was surprised to retain his AlphaTauri Formula 1 seat for the 2022 season "because I keep crashing".
F1 rookie Tsunoda has crashed three times in qualifying this season, at Imola, Baku and Paul Ricard.
He also caused a red flag during the first practice session at the Hungarian Grand Prix after shunting his AlphaTauri into the barriers – a crash that led to him only completing one lap in FP2.
And prior to that, he crashed in practice in Monaco and was relocated to Italy thereafter as part of Red Bull's plan for a "big change".
On the Tuesday before the Italian Grand Prix, the team confirmed Pierre Gasly and Tsunoda would stay with the team in 2022 – an announcement that Tsunoda didn't expect after his errors.
"I was surprised I'll be staying next year," Tsunoda admitted.
"First of all, thanks to the team and I am really excited for this opportunity again for next year. Just for this year I'll just learn as much as possible. And we have fun in 2022."
When asked why he was surprised at the renewal, Tsunoda said: "Because I just keep crashing!
"And I spent a lot of money for team so that's no a good way for the first half of the season, especially in Hungary, I went into the wall in FP1 and you can ruin your whole session, almost two sessions.
"You need a more consistent result from more driving and also discipline in sessions, and I couldn't improve through the results and that's why.
"But the other way, I am able to also score points. In Hungary, I was a bit lucky So it was a mixed feeling. That's why I feel surprised.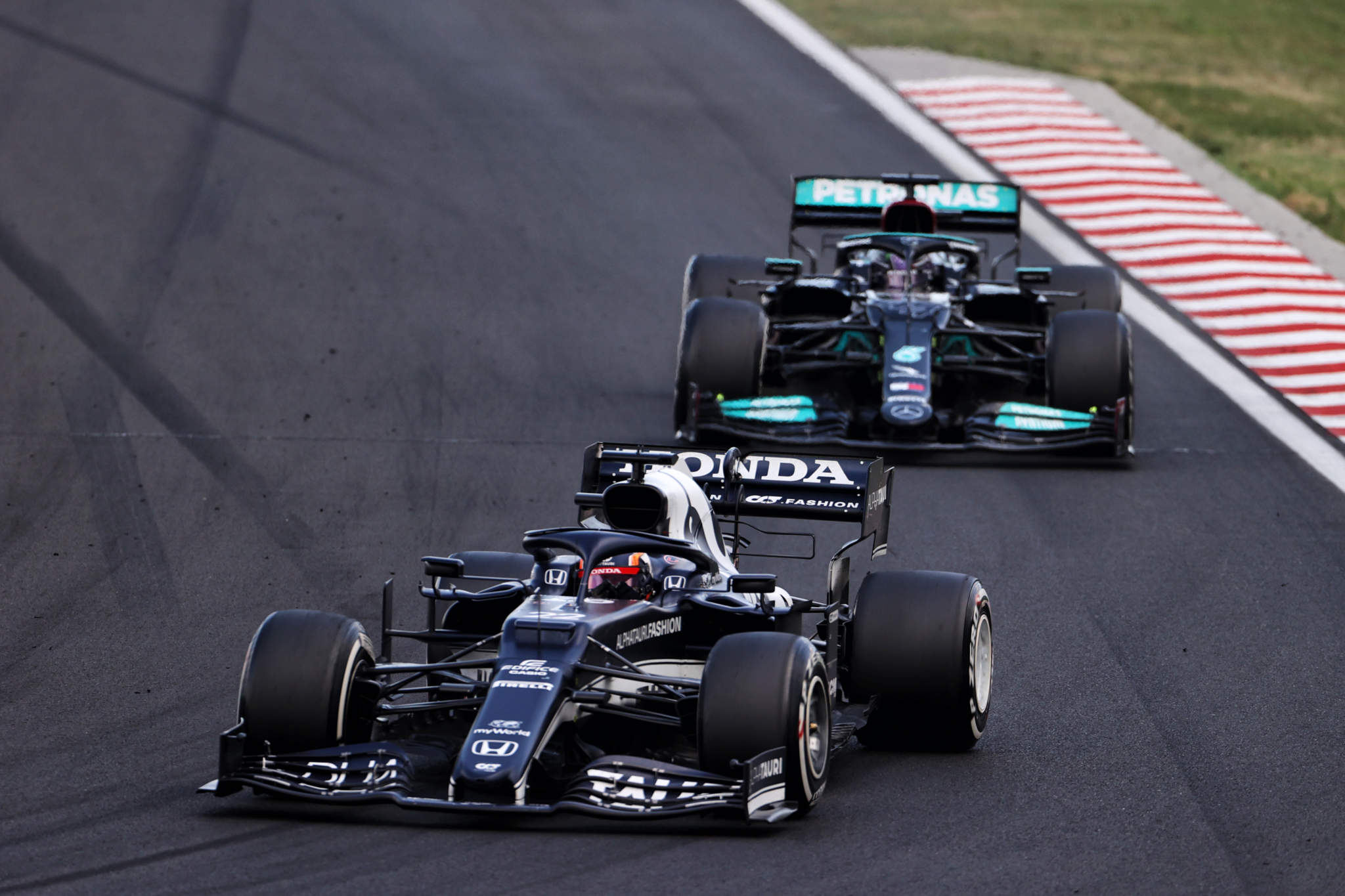 "My target is clear for next year, but I'm focusing still on this year. Next year I have to be more consistent and to perform well and to score points.
"But we can't expect anything for next year, it's a completely new car, anything can change so I'm focused on the rest of the season and a fight for the points in the championship."
Tsunoda sits 13th in the drivers' championship with five points finishes and a best result of sixth place in Hungary while his team-mate Gasly is eighth with 10 points finishes and a podium.