In his latest column for The Race, Haas Formula 1 team principal Guenther Steiner explains why he believes suggestions from his team's partner Ferrari that teams could pick up the bill for causing incidents with their rivals is flawed.
Hello everyone, it's been a little while since my last column, but now we have the summer break it's a good time to look at where we are.
And that, honestly, is at the back. Hungary was an opportunity race potentially, but being completely honest even in an opportunity race it's really difficult if you have nobody to fight with. You just really need to get lucky, and I think it's known that we are not the luckiest ones…
Maybe people will say we were lucky because we were very good the first three years, but I think that was our hard work. You just cannot demand luck, you have to earn it and at the moment we aren't in a position to earn it. Normally these are the type of races where when you haven't got a good car you can score points, as Williams showed.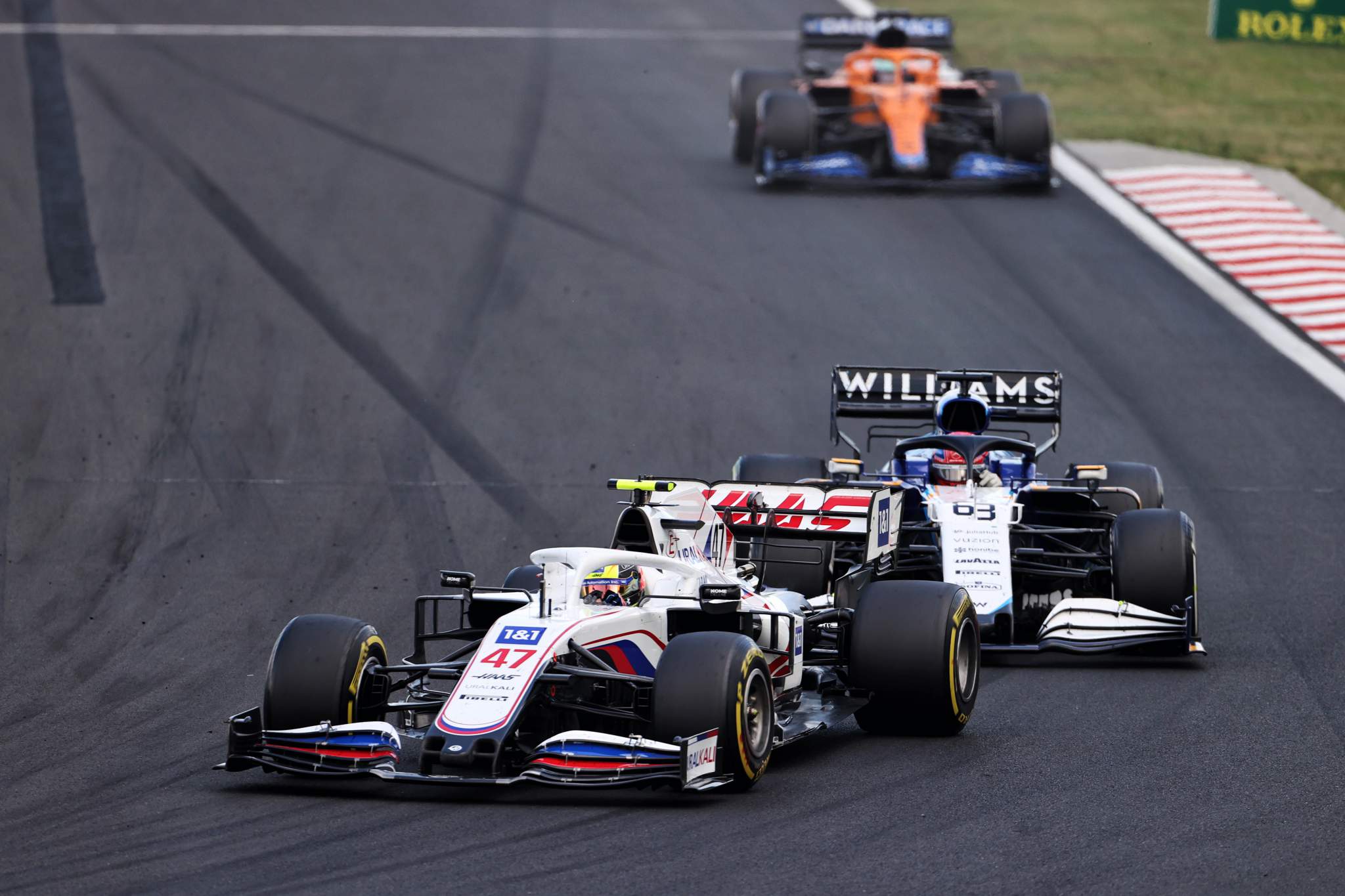 They took the opportunity and fair play to them. They got lucky, but did a good job to use the luck they were given. I think maybe we are accumulating the luck for the future – at least that's what I'm counting on!
Mick did a very good job in the race. We all know that after Monte Carlo, Hungary is the next most difficult circuit to pass on, and he used that to his advantage and he was able to keep the car in front of quite a few people. He had a little bit of a damaged car, so it wasn't ideal conditions, but still, it was Max Verstappen in a Red Bull and to keep him behind was positive.
And he kept it hard but fair and nobody complained. He did a good job and that is what we can take away. OK we didn't score a point, but I think he learned a lot in that race for the future. Now he has the confidence that he can race these guys and that is half the battle.
We had the incident between Nikita and Kimi in the race, which fortunately didn't cause too much damage.
I know this is a sore point at the moment and when it comes to the budget cap, racing was always going to be unpredictable and we wanted unpredictability. If we engineer everything and organise everything to the ultimate end, we won't have unpredictability anymore. We see when it rains that things become unpredictable and this is part of racing and the teams don't expect these crashes to happen.
We've had quite a lot of damage – mainly of our own fault – and this is what it is. This will now make up the value of a driver in the future. A driver who does very few mistakes will have a higher value because there will be less damage and you can use that money for development rather than repair. This is all part of the game.
Mick is contracted to Ferrari, and we will be having a Ferrari driver. If it's not Mick, fine, they have a few other good ones
If we put it in the rule that whoever runs somebody off is at fault for the damage, we then have the insurance assessor coming along to say whose fault it was and then all of a sudden we are employing another 20 people to be judges and stewards and working out how many percent is whose fault.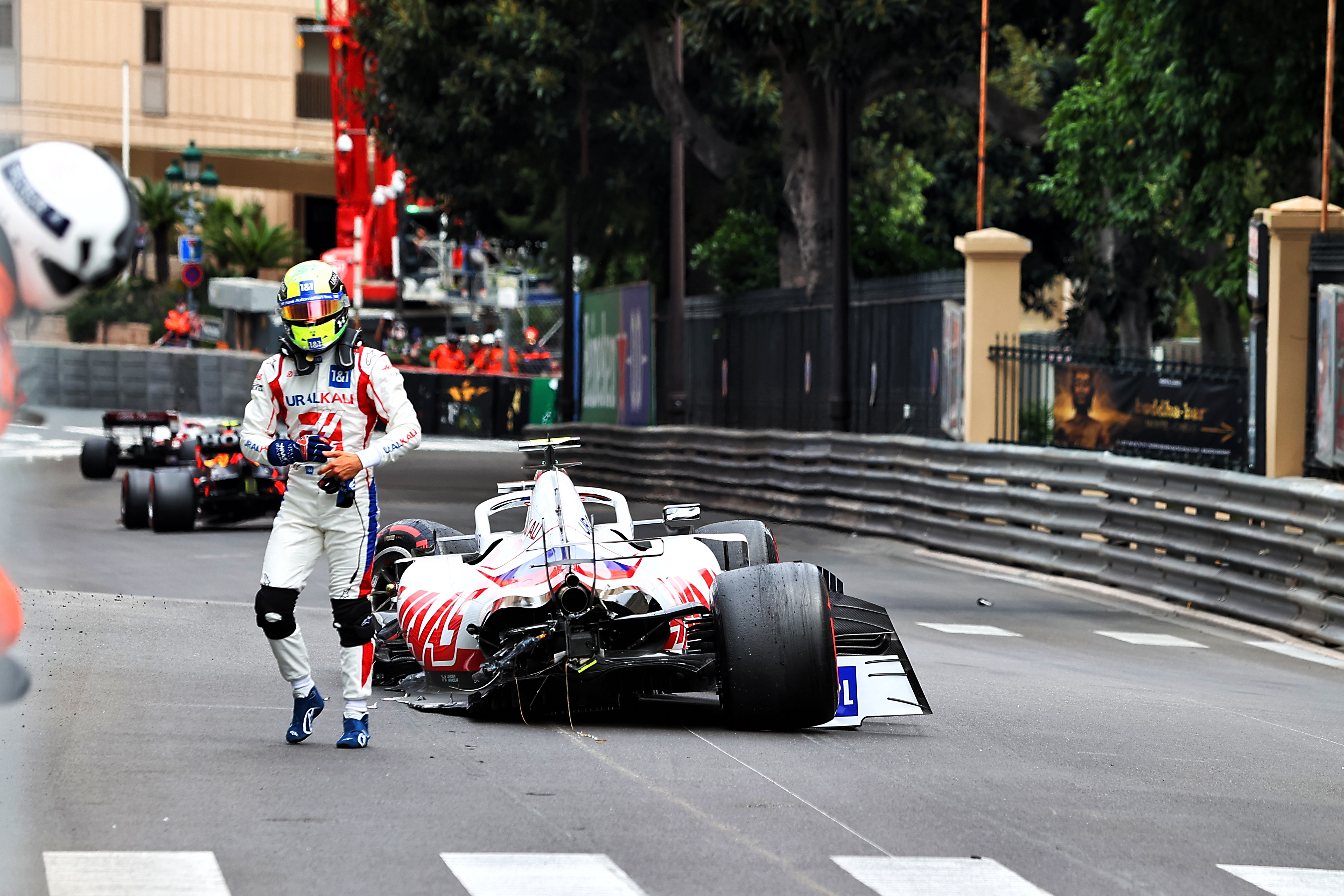 And the next thing we'll be in court as someone owes you $100,000, because the value of the parts is never straightforward. A component that's on its last race of five has less value than a new part and so on.
At some point you have to say 'we live with this, we'll manage it' and move on. Otherwise we could complicate the hell out if it and we'll need a higher budget cap just to employ the damage assessors. People want to watch the racing, they don't want to hear about insurance claims. Sometimes we have to rein it in a bit. If we have three races without any damage, everyone will forget about it.
Obviously, you anticipate some damage with rookie drivers, but if you look at it, Nikita made a few mistakes in the beginning, but they were never big ones.
But with Mick in the last races we've had quite a few big ones and it's a bit strange to me that these didn't happen in the beginning of the season, it was after five or six races.
I'm as confident as I can be that Mick will be with us next year. Mick is contracted to Ferrari, and we will be having a Ferrari driver. If it's not Mick, fine, they have a few other good ones. It would be ideal if Mick stays on and I'm pretty sure that that is what will happen.