What feels like the most inevitable Formula 1 driver move ever is finally official, George Russell is a Mercedes Formula 1 driver.
His talent is undeniable, but he still faces the task of replacing a brilliant understudy in Valtteri Bottas and the small matter of taking on the driver likely to become the most successful in the history of the championship in every measurable category.
That's the subject of this verdict as The Race's F1 writers give their take on if Russell can beat Hamilton at Mercedes next year.
Russell's had experience Hamilton hasn't
Gary Anderson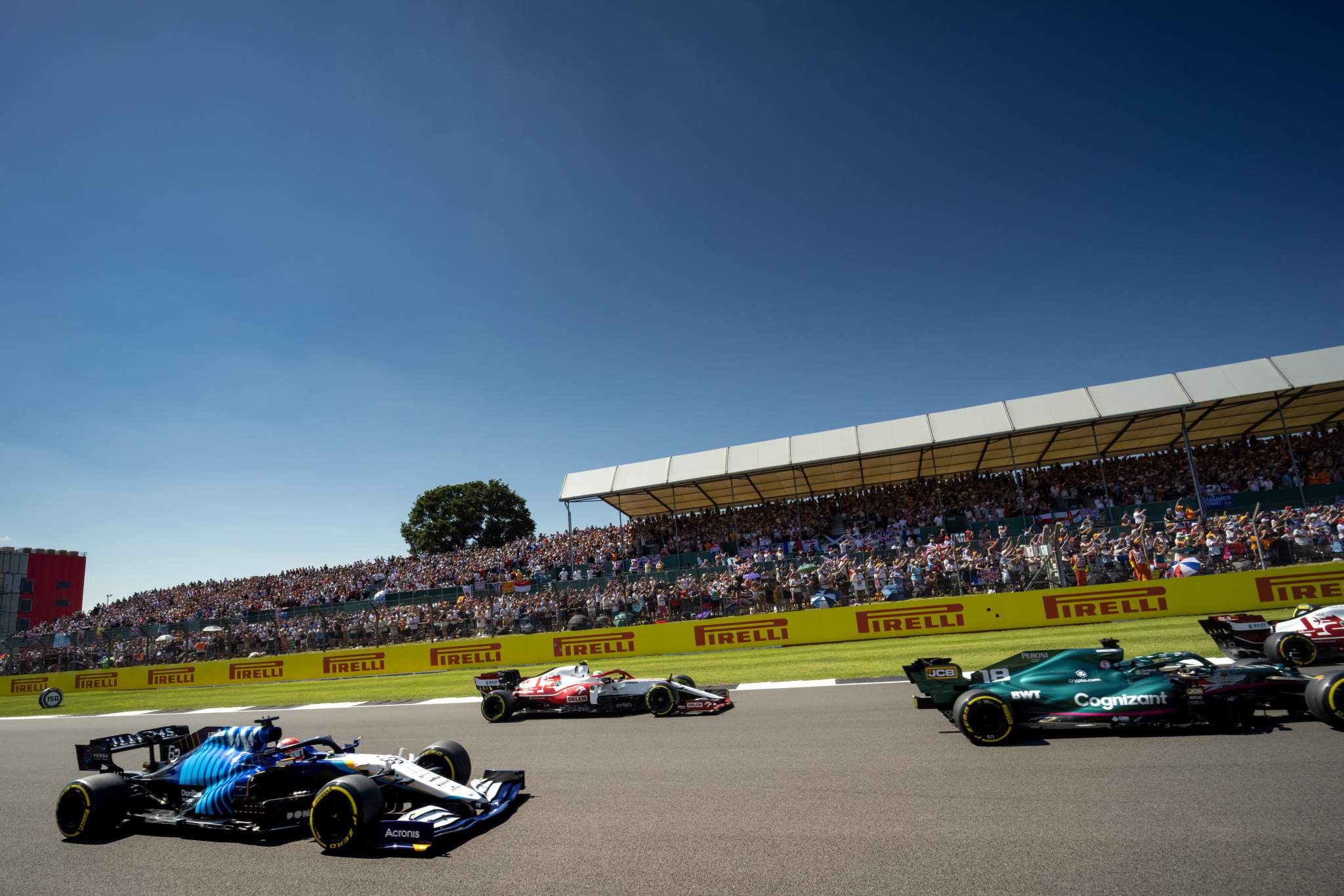 I suppose the question should be will Mercedes let Russell beat Hamilton?
Lewis earned his big chance in 2007 when he got his drive alongside hotshoe Fernando Alonso at McLaren. He was 22 then and Alonso was 26 so no major age difference, although Alonso was already a double world champion. They squabbled through the season, but in effect, they were nip and tuck and Hamilton almost won the drivers' championship.
Hamilton is now 36, a seven-times world champion with more pole positions and race wins than anyone in the history of F1. However, he never had to drive a back of the grid car. George Russell is 23, he has three years experience of driving for Williams in far from the best car on the grid.
When there is an opportunity, Russell takes it with open arms. If the car is not as good as it should be, it's always easier to make mistakes and yes there have been a few of those, but you learn from each of them and it's better to do that before you get your big opportunity.
As we all know, Hamilton is no slouch and he is not ready to hang up his helmet just yet, so I'm sure there will be a few skirmishes between them. But Russell needs to come in with his elbows well and truly stuck out and command respect from day one. In the same car, he won't beat Hamilton every weekend and currently, there is no-one out there that could, but given the car, I do expect to see him on the top step on many occasions.
With the new regulations for 2022, it will be a big learning curve for the teams to get the best out of their cars. Mercedes now has one driver with bucketloads of experience at winning races and championships, but who must be nearing his retirement date and a new fresh young driver to take over when that happens.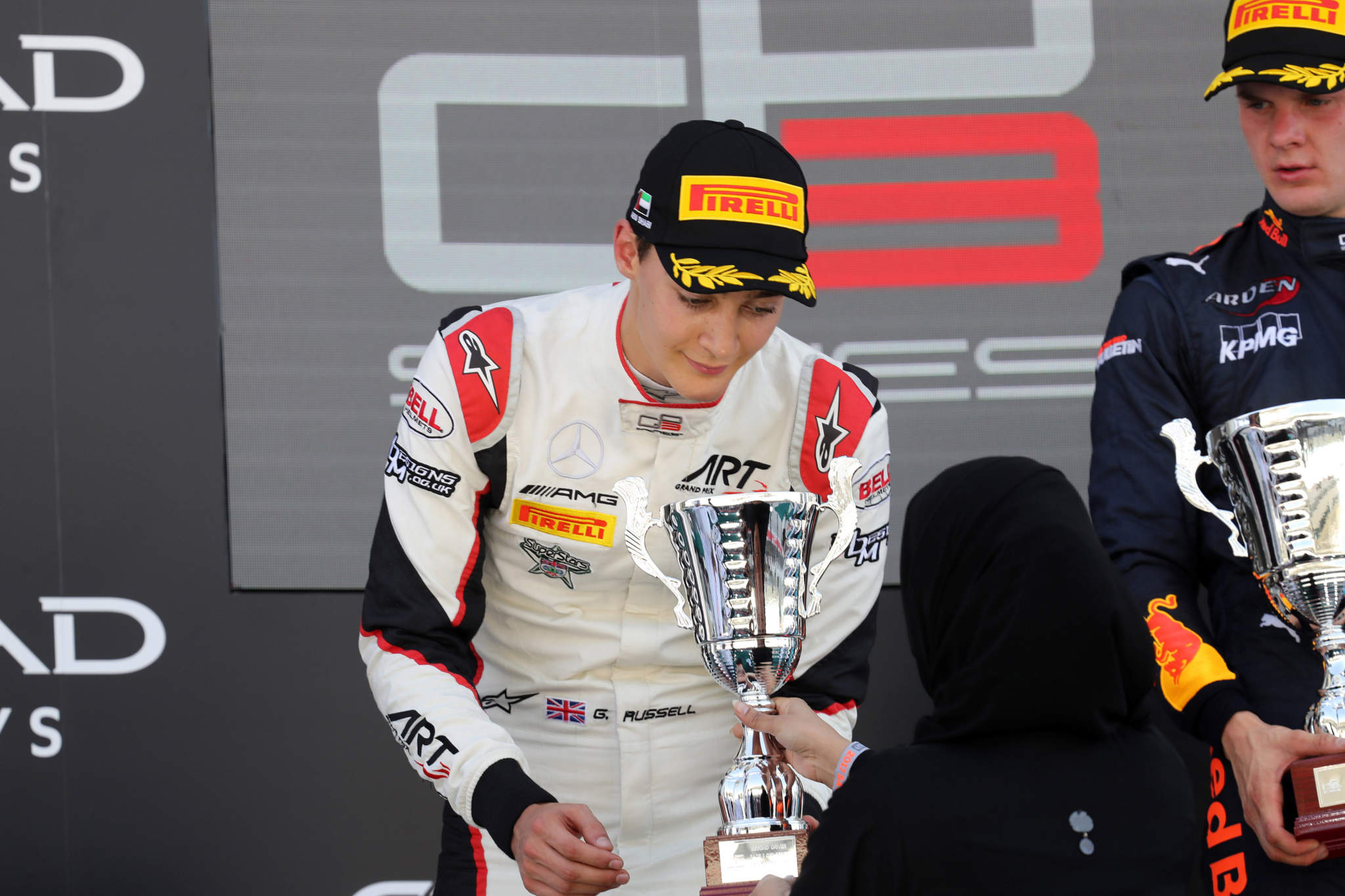 Russell has won races and championships in GP3 and Formula 2, so knows how to keep it together when he needs to.
Mercedes couldn't be in a better position. It just needs to make sure that it doesn't treat him like a number two as it has done with Bottas.
Russell won't be daunted by the challenge
Edd Straw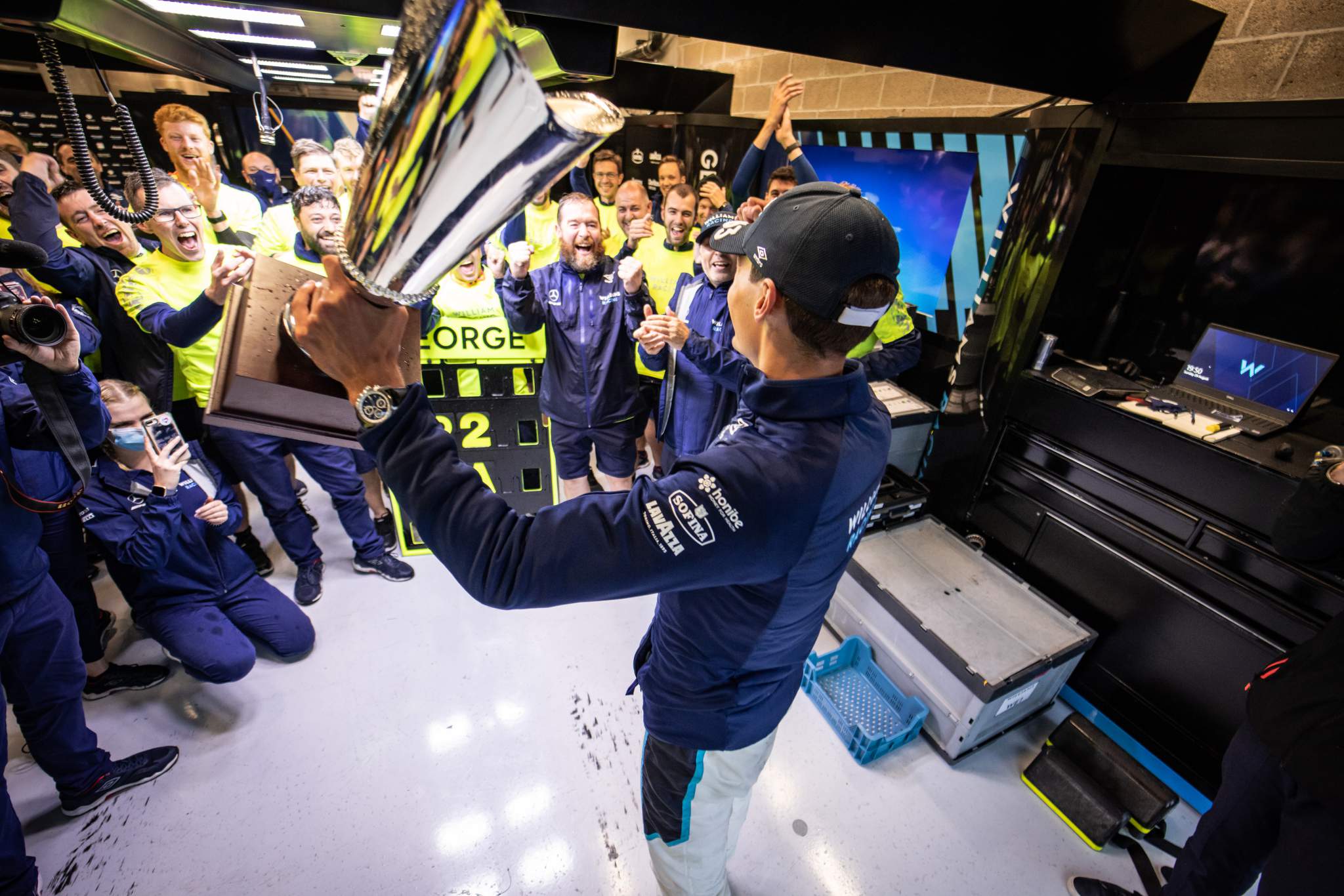 Russell will absolutely be heading into Mercedes with the intention of beating Hamilton.
He's an ambitious driver who knows that the days of master-and-apprentice in grand prix teams have gone. While there is a grace period, it's brief and how he starts against Hamilton will likely define the course of his Mercedes career.
This doesn't mean he will dive into the team aiming to cause disruption. But he will aim to show every time he gets in the car that he is at least the equal of Hamilton and, if he succeeds, that cannot fail to have an impact on the team.
If he heads into Mercedes with the mindset of being number two, then he will be cast in that role for good. He will certainly learn from Hamilton and will be a good team player, but Russell knows that this is his chance to prove that he is not just a very good F1 driver – that's already proved – but one capable of being world champion.
None of this will be easy because Hamilton is not just a great, but one of the greats of F1. But Russell won't be daunted by that, it's now simply a question of whether he is good enough.
It would be madness to declare that Russell will definitely eclipse Hamilton or even be at his level. But he's got the qualities to thrive at Mercedes and do something special.
Russell move will be a success but Hamilton will rule 2022
Scott Mitchell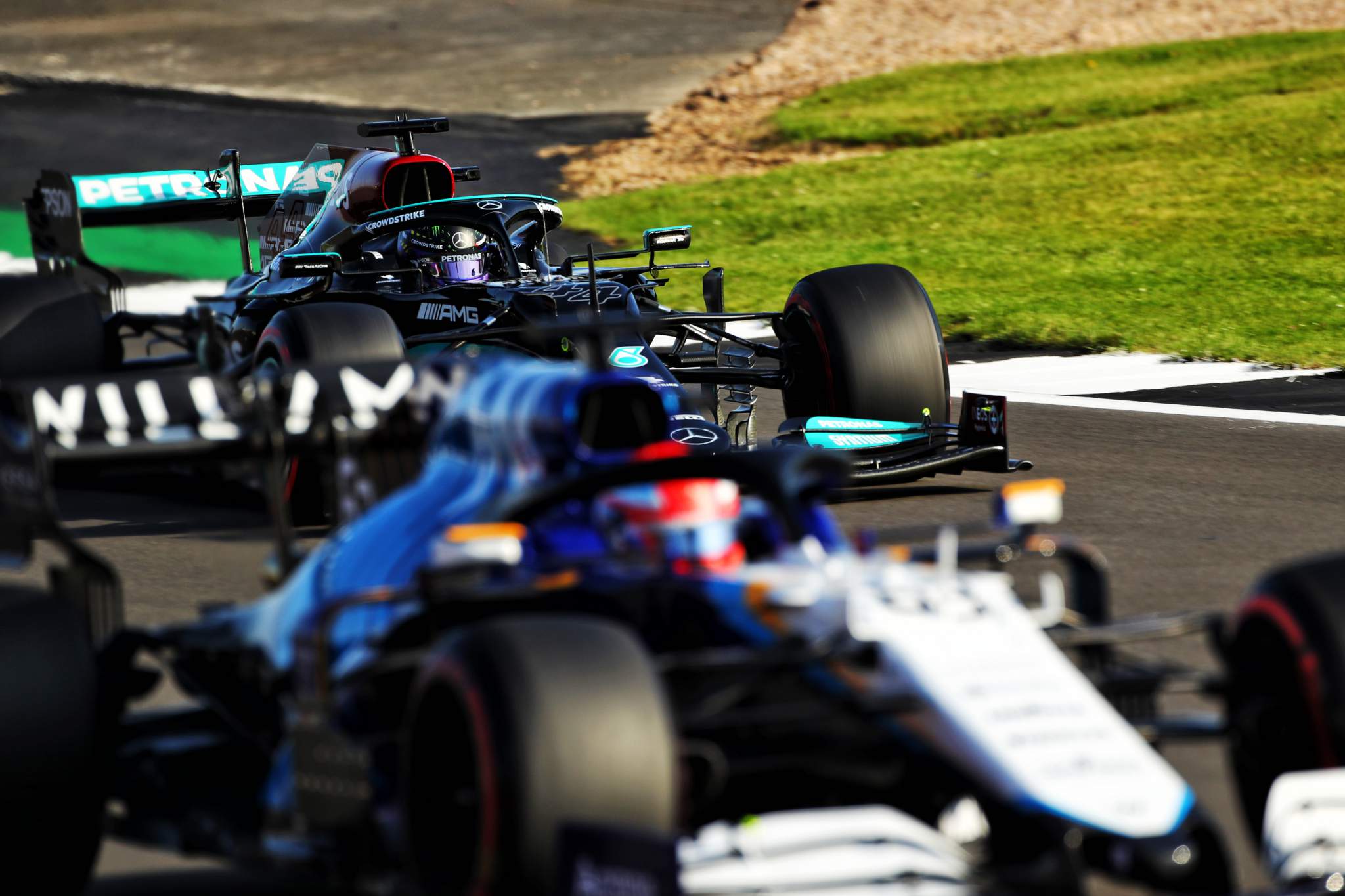 Russell will be capable of starring performances from his very first race with Mercedes. Sorry, correction: he already has been.
But going up alongside Hamilton over a full season at every 'proper' circuit F1 has to offer is very different to a one-off appearance on a short, odd track in a situation where nothing could really be expected from him.
I do expect Russell to handle the move extremely well. Verstappen's 2021 season is just the latest example of a top-line driver settling into a world championship fight instantly and Russell could be the same calibre of driver.
But I don't think it's an exact comparison. For starters Russell will be in equal machinery with Hamilton and there are no signs that Hamilton is slipping performance-wise. That plus the familiarity Hamilton has in his surroundings means as an all-round package he will be at a higher level than Russell in 2022 – at least consistently.
I'd be surprised if Russell isn't beating Hamilton next season more often than Bottas has of late. But I also expect Hamilton to finish ahead in the championship.
Continuity gives Hamilton the edge
Rob Hansford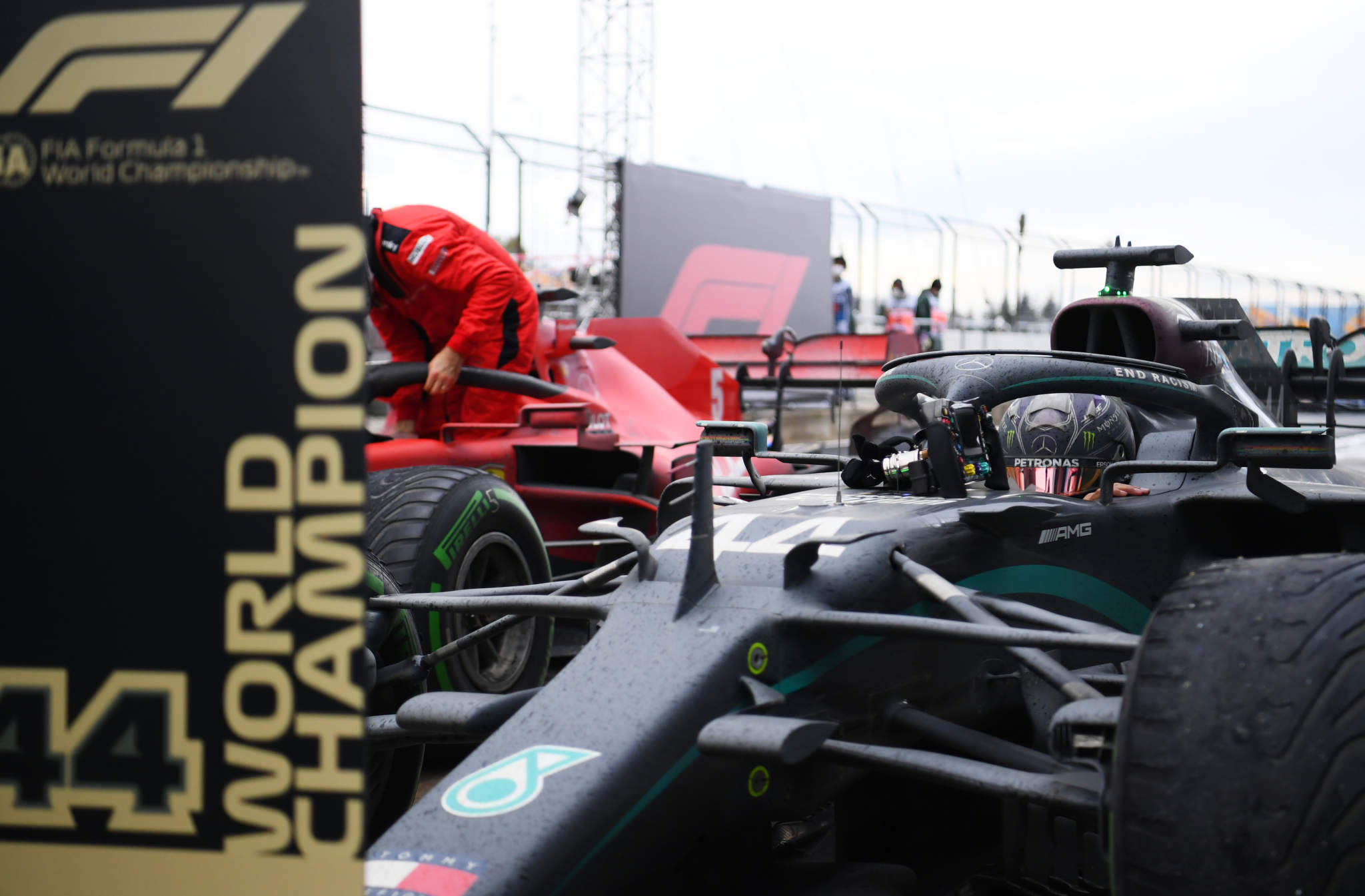 Although Russell gave a clear indication of his outright potential in Bahrain last year, coming off better in a weekend up against Bottas, that doesn't necessarily mean he will instantly be on par with Hamilton next season.
That's not to say Russell will be left in the same position Bottas has found himself in this year. Switching to a world championship-winning team and a championship-contending car means Russell's drive and motivation will be at its peak and he will no doubt use that to carve out some incredible performances next year, but with new regulations being introduced, it's more likely that Hamilton will still have an edge.
While some will see new regulations as an advantage for a driver switching teams, knowing the team personnel and procedures will be of benefit to anyone staying put for 2022, and having been involved with the development of next year's Mercedes, Hamilton will have an advantage when the new season gets underway.
Beyond that, it's also clear that Russell still isn't quite the complete package yet. He has blistering pace, but he still needs to refine his opening laps, something that will be even more important for him next year.
Russell possesses the potential to beat Hamilton on the odd occasion next year given the right circumstances and will no doubt operate as a brilliant backup, bringing in points when his team-mate falters, but there is still a lot of work and development for him to complete before he's in a position to be beating F1's most successful driver on a regular basis.
The possibilities are endless – if he's backed
Jack Benyon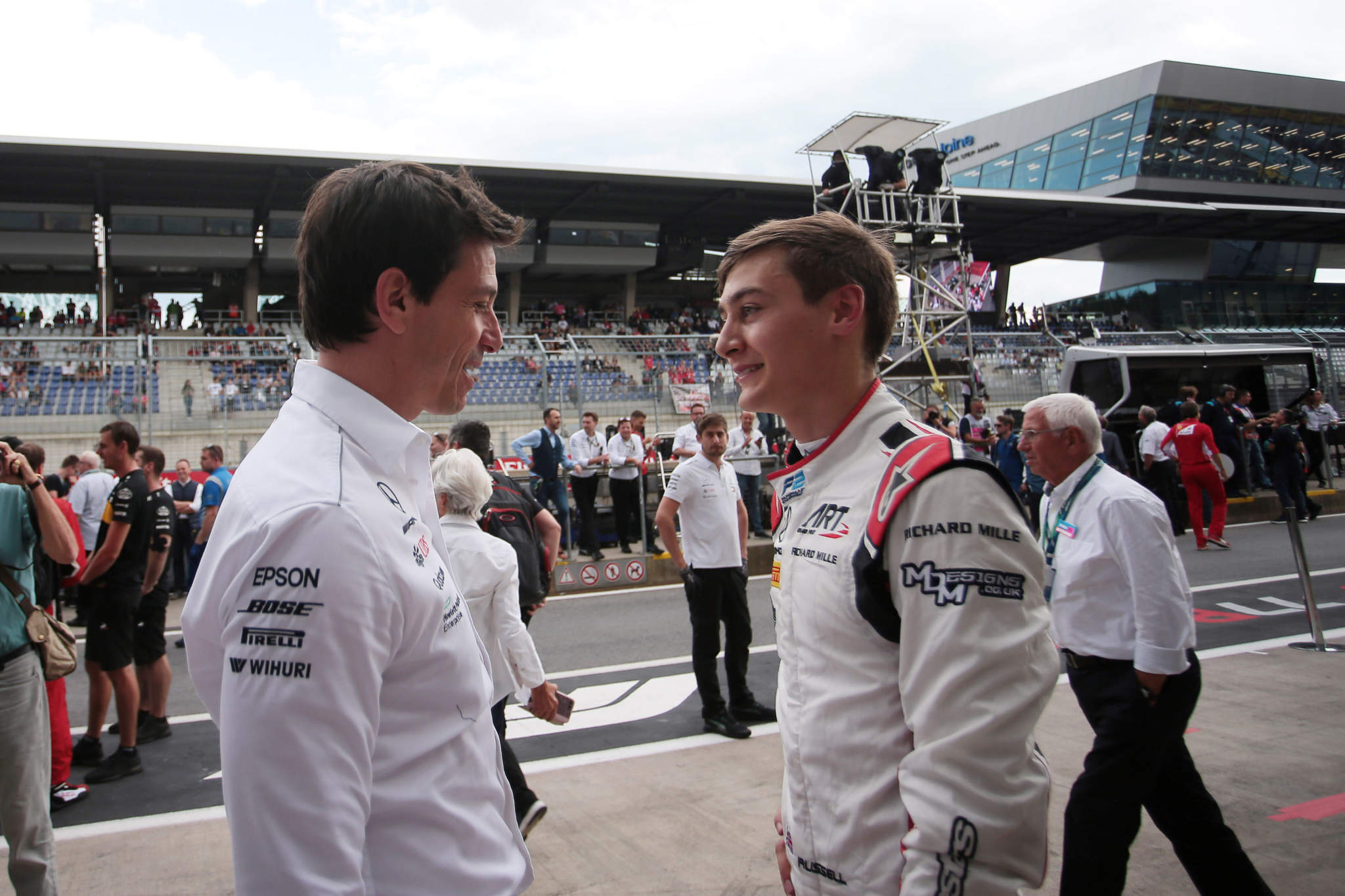 Even in the earlier part of his adult career, George Russell was phenomenal in the face of adversity.
I had the pleasure of covering his 2018 F2 season and while most remember his spectacular success that year, I remember Russell enduring reliability turmoil and at one stage around halfway through the year he was well over a race win – 36 points – behind Lando Norris.
That year he had his moments of worry, but he repeatedly pointed to 'the people who were watching, know what to look for'. He was alluding to Mercedes and Toto Wolff knowing that his performances were good and that it was car issues halting his charge.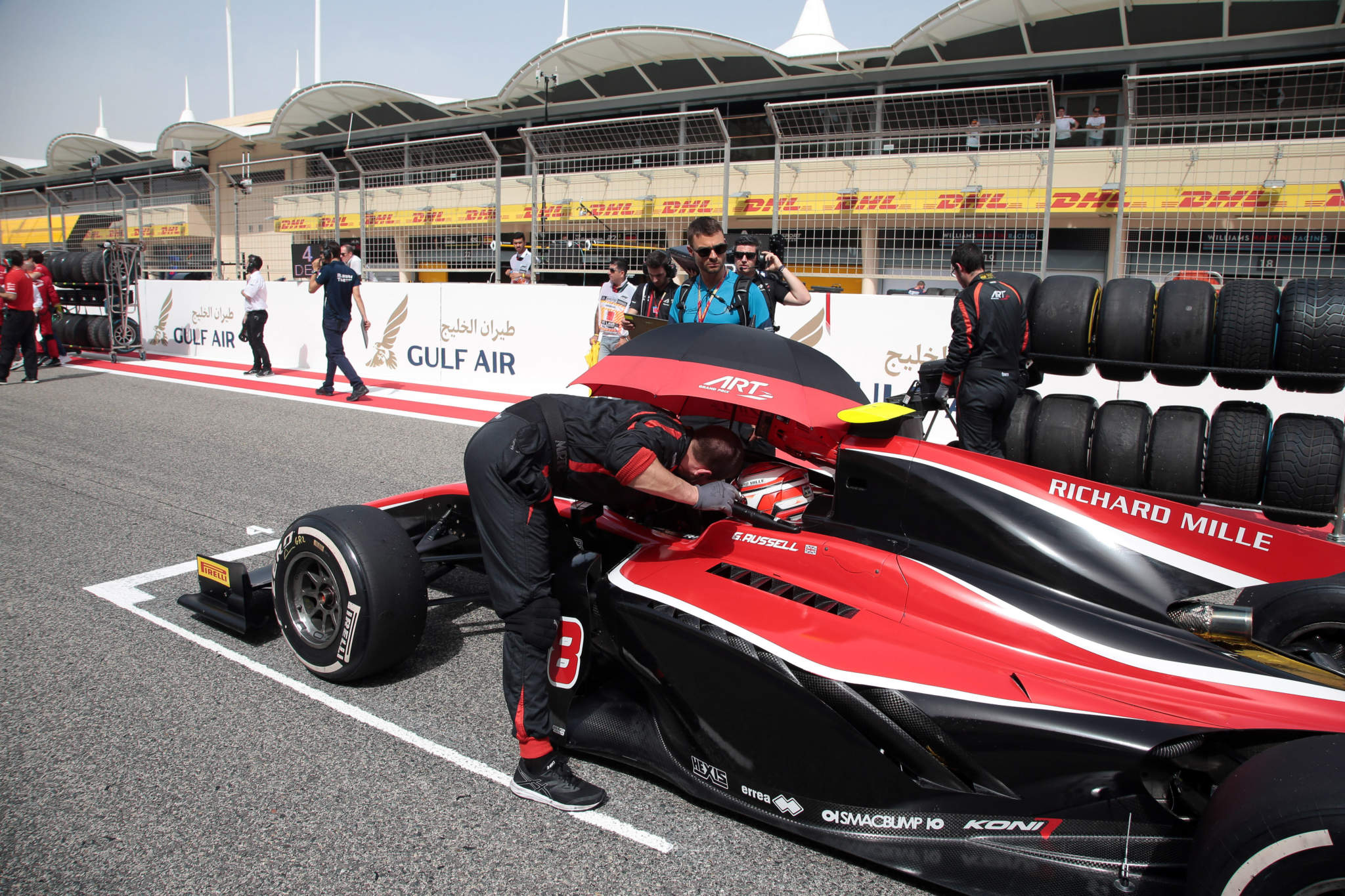 With that support Russell felt liberated of the pressure of his mechanical gremlins and went on to dominate the second half of the season.
I'm harking on about this as I believe it's the key to Russell's Mercedes F1 success, too. If he feels he is being backed and supported, I have every faith he will be buoyed and has the ability to go wheel to wheel with Hamilton.
If he feels Hamilton has too much of the take and not enough of the give over a season, that would be an unprecedented scenario for Russell of potentially not feeling well supported. That would be a new and tricky challenge for him.
Red Bull is in trouble
Josh Suttill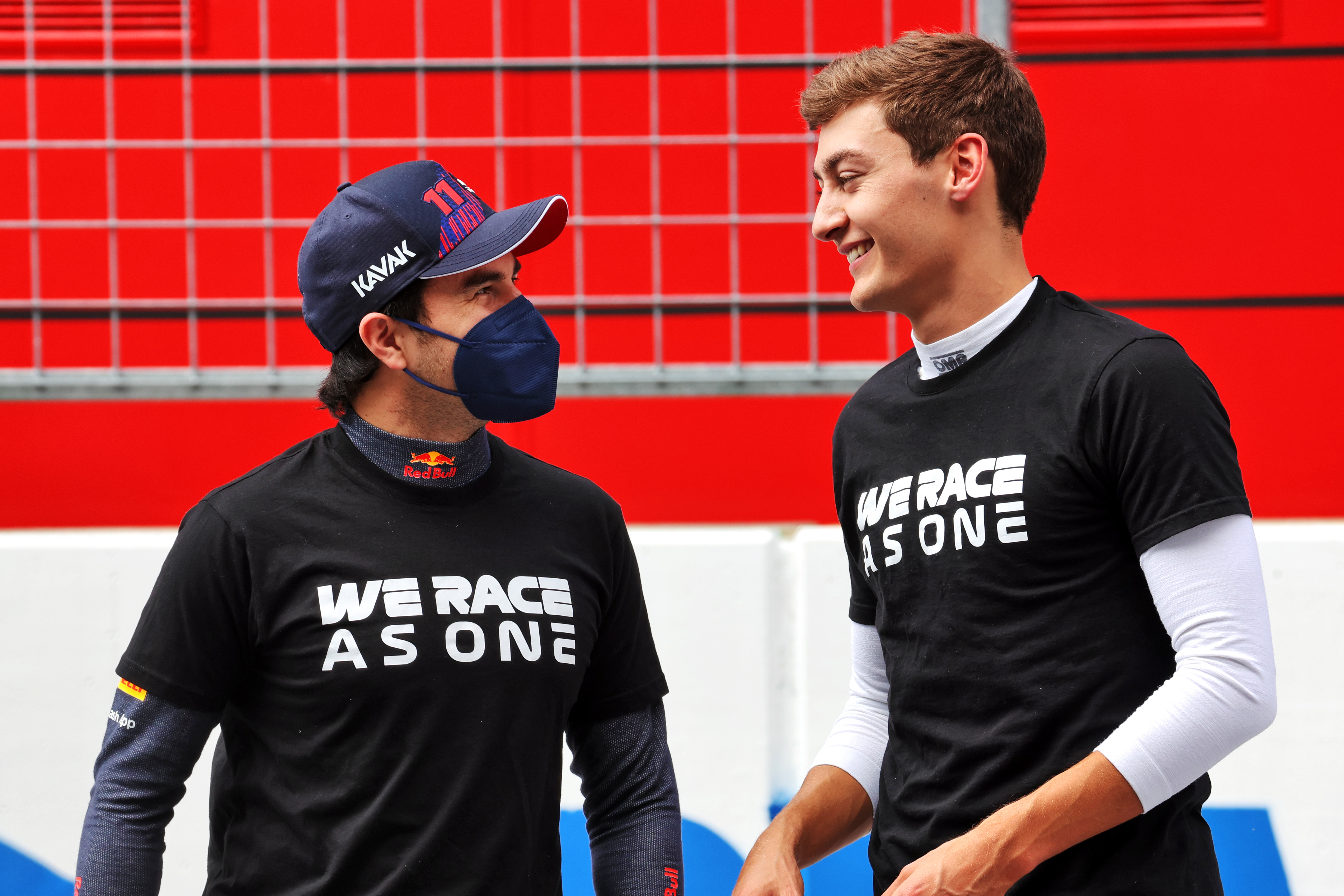 I believe Russell can absolutely take the fight to Hamilton and although I doubt he'll beat him, he should pick up several wins and stake his claim as the future of Mercedes.
But his signing should also worry Mercedes' main rival Red Bull. Should the two teams remain at the front of the field next year and should Sergio Perez's form not sharply improve, then Red Bull could be in trouble.
Or at least, it will be in the race for the constructors' championship. Russell demonstrated he's more than capable of fighting at the front during the 2020 Sakhir GP, and he seems far likely to be able to beat Verstappen, than Perez does Hamilton.
Of course, Russell is also more capable of beating Hamilton, than the near-zero chance of Perez finishing ahead of Verstappen in a straight forward race.
This will remind many of such scenarios as the 2007 or 1986 seasons, where two closely-matched team-mates took chunks out of each other and allowed a driver with the full focus on the rival team to come through the middle and nick the crown.
You could say this signing is a positive for the title hopes of Mercedes and Verstappen, but a negative for those of Red Bull and Hamilton. Although that's purely based on 2021 form – something that the new regulations could completely change.